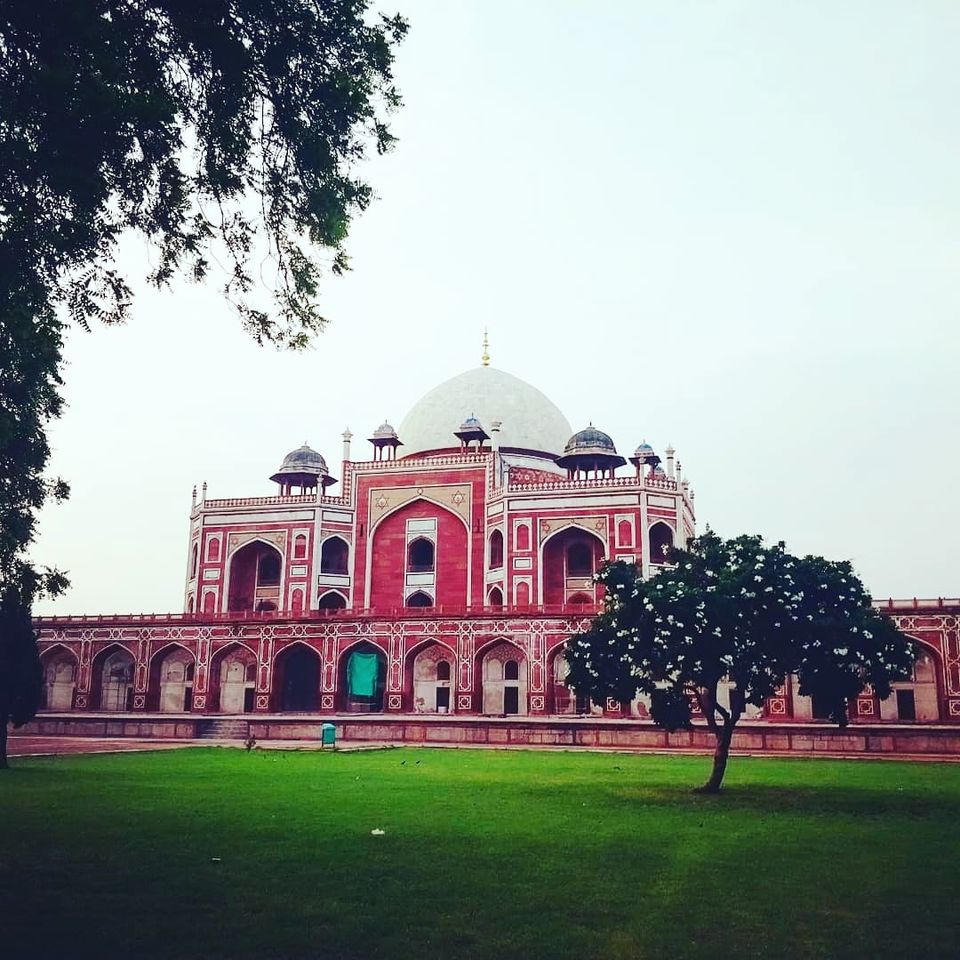 As the local adage goes- It takes three things for a city to come into being- badshah, badal aur dariya. Between the tapering remnants of Aravallis in the form of the ridge and the river Yamuna, at least nine towns have flourished in thousand years in what we presently call Delhi. Dinpanah was one of such cities founded by Emperor Humayun which sprawled across the present day Mathura road which has now buried under the multiple layers of civilization.
Humayun's tomb was built by his first wife, Bega Begum and designed by a Persian architect, Mirak Mirza Ghiyas. The tomb complex, constructed in Mughal style of architecture, adorned with Jali work, archs and domes, char baghs criss crossed by canals, houses a number of other structures, as well. The most famous ones being:
1. Isa Khan ka makbara which was constructed two decades before the main tomb. There is a mosque inside the compound.
2. Bu Halima enclosure: Inside the ornate facade lies the tomb of Bu Halima about whom not much is known. It's a huge gated enclosure.
3. Arab Serai: The serai housed the Persian craftsmen who came to construct the tomb.
4. Afsarwala tomb: Where there is a ruler, there are officials. Apparently, it houses the tombs of prominent officers. It also has a mosque and a madrasa in the compound.
5. Barber's tomb: Not much is known about the christening of this tomb.
6. Main tomb: This beautiful octagonal structure has the tombs of Humayun, both his wives, his sister, Bahadur Shah I, Dara Shikoh among others.
The convention is to enter a tomb from the side of the legs of the body placed inside, which is essentially southern side. It is advisable to take off your shoes before entering the mosque. One can also visit the Hazrat Nizamuddin Auliya dargah which is at a stone's throw from Humayun's tomb. Also, to please your taste buds, one can visit Nizamuddin basti and get a taste of the delicacies. The other places one can go to eat are Cafe Lota in Crafts Museum on Bhairon Marg or Khan market which is also at a distance of 3-4 kms.
Nearest metro station: Jorbagh, JLN stadium
Timings: 6 am to 6 pm, 7 days a week
Ticket: Rs 40 for an Indian
Best time to visit: when the weather is pleasant