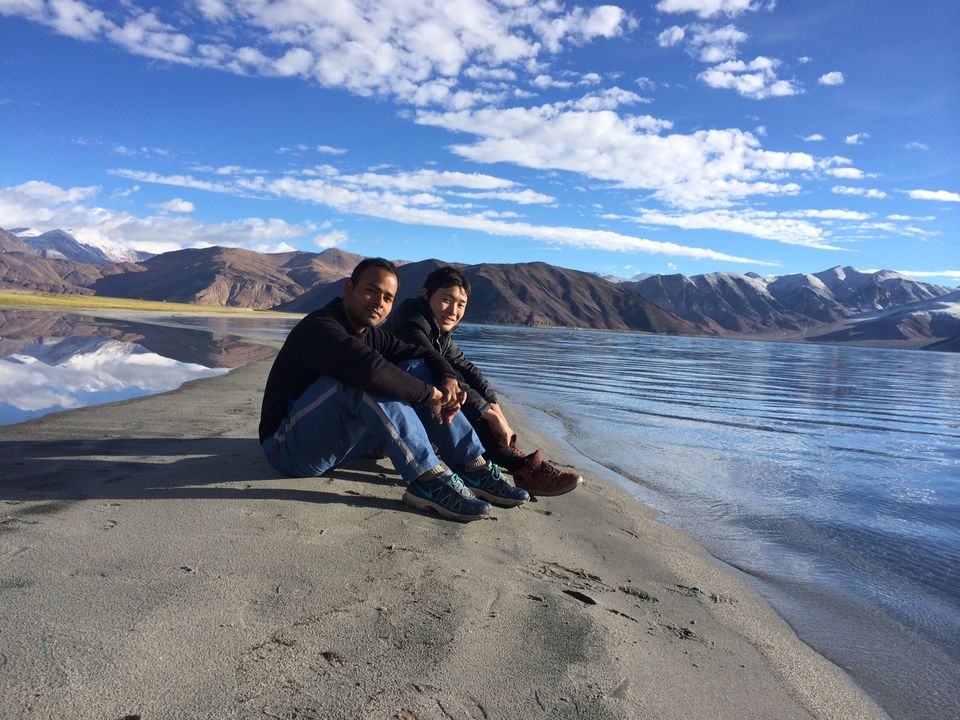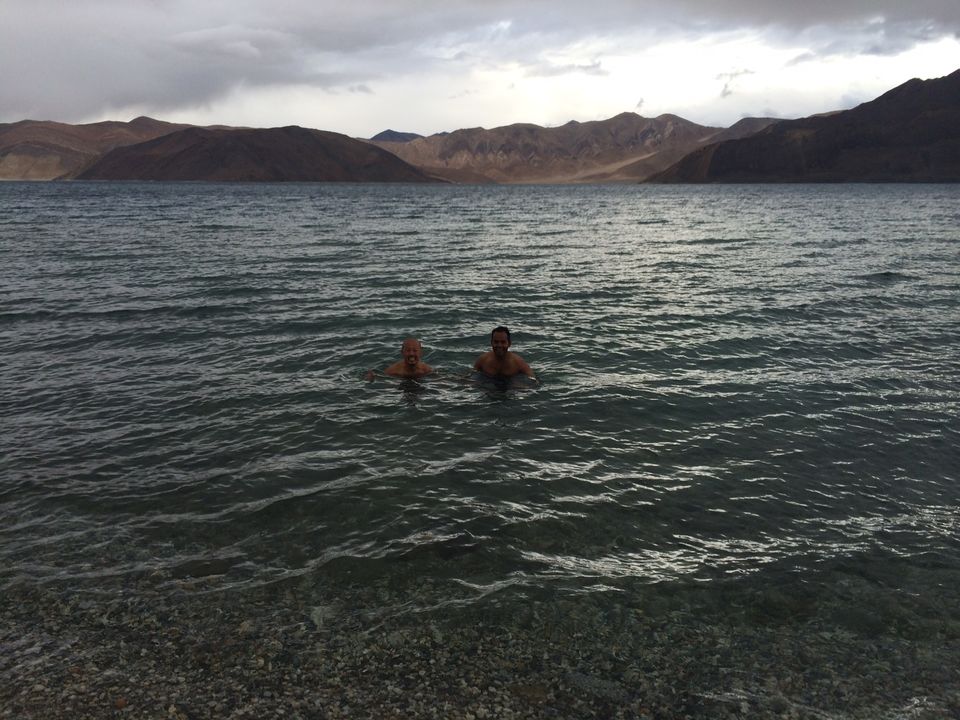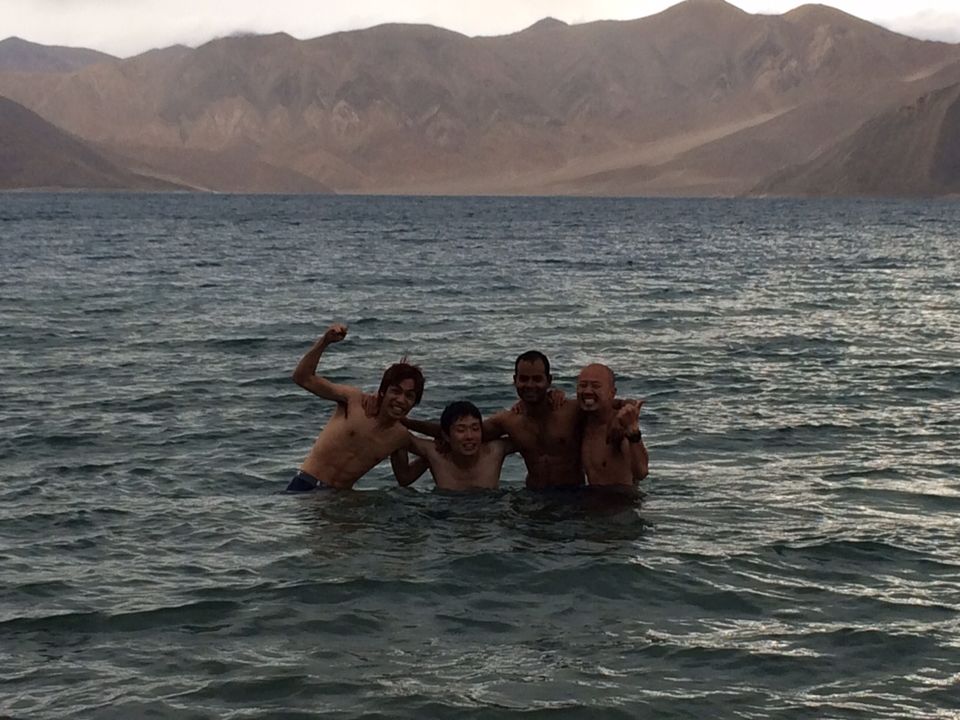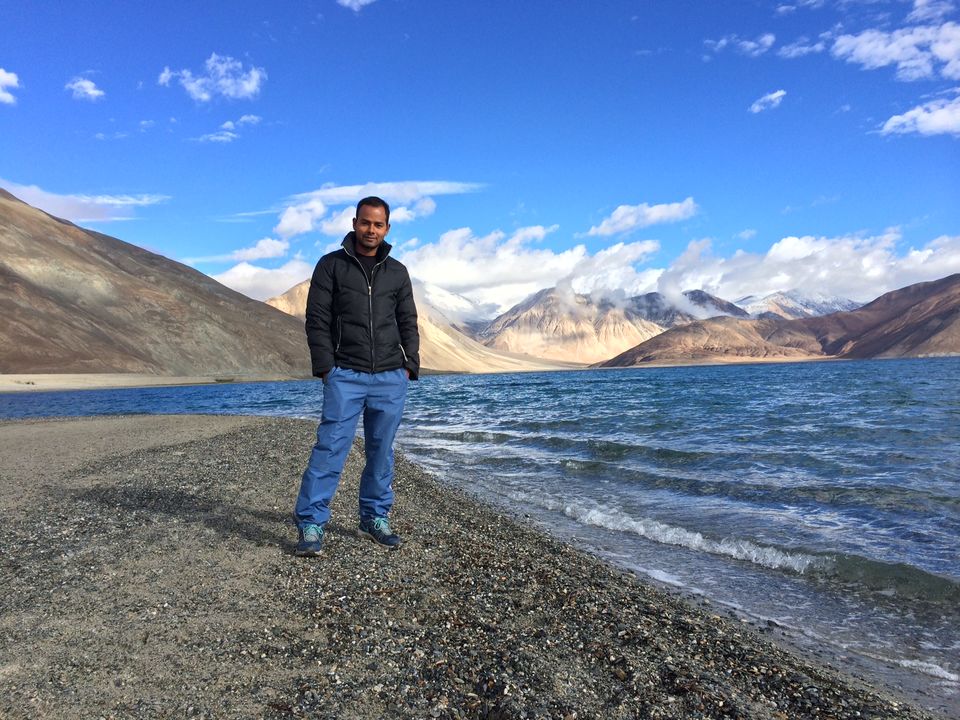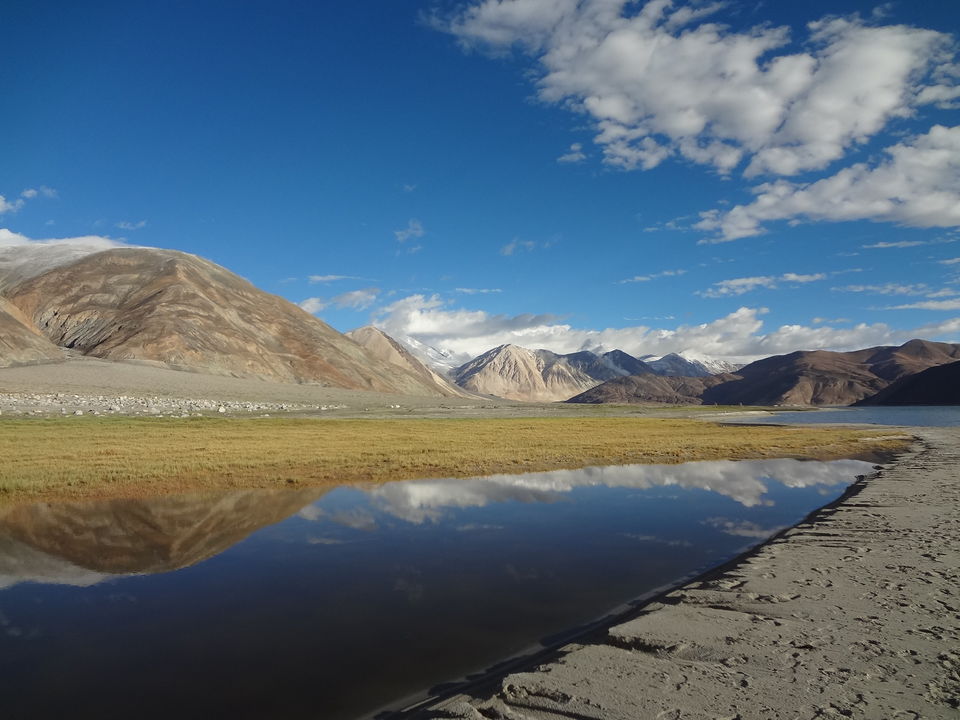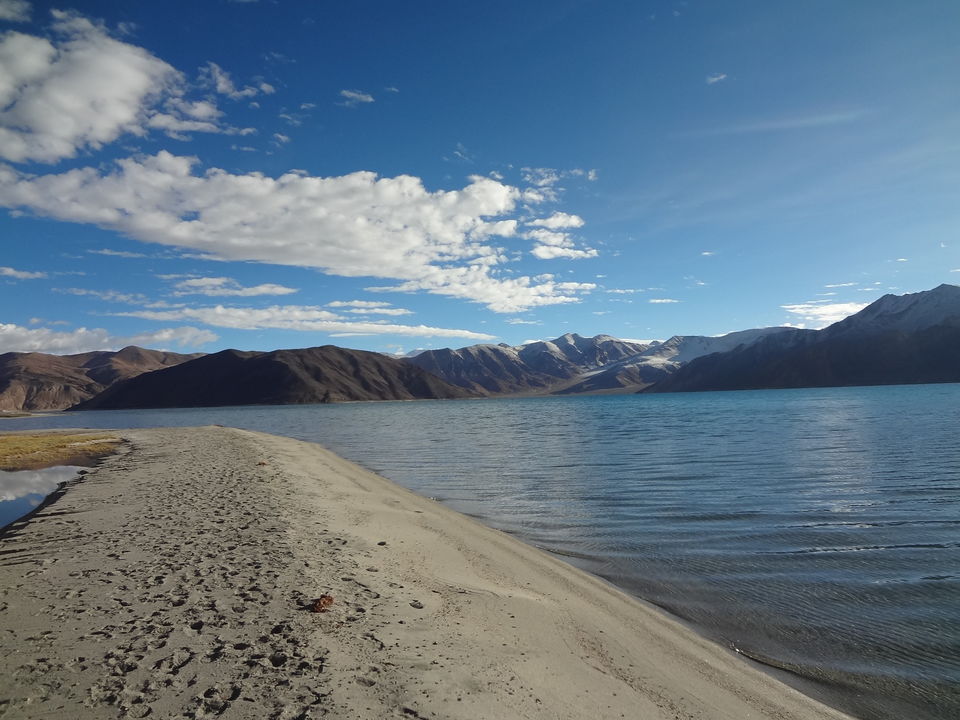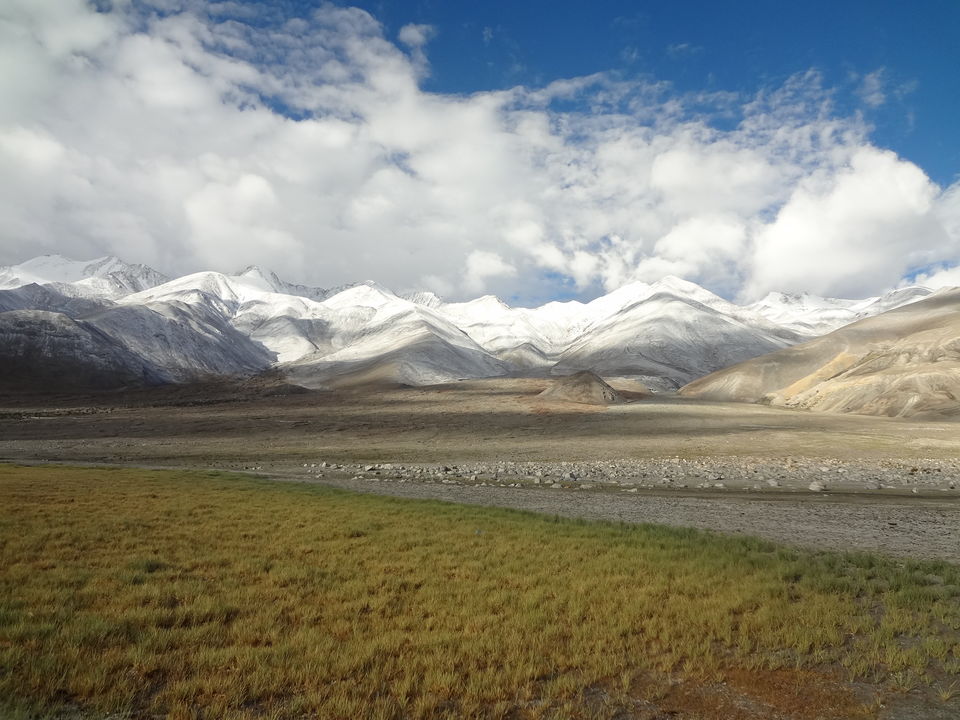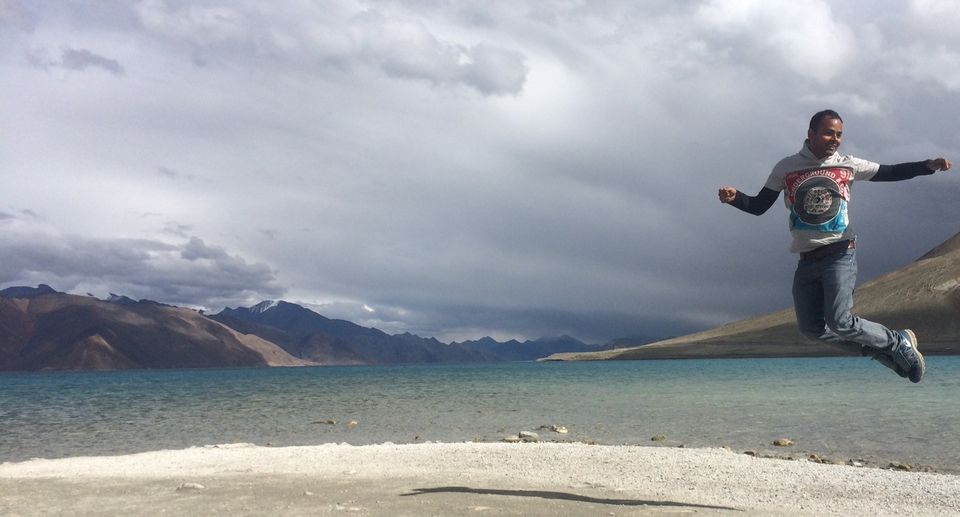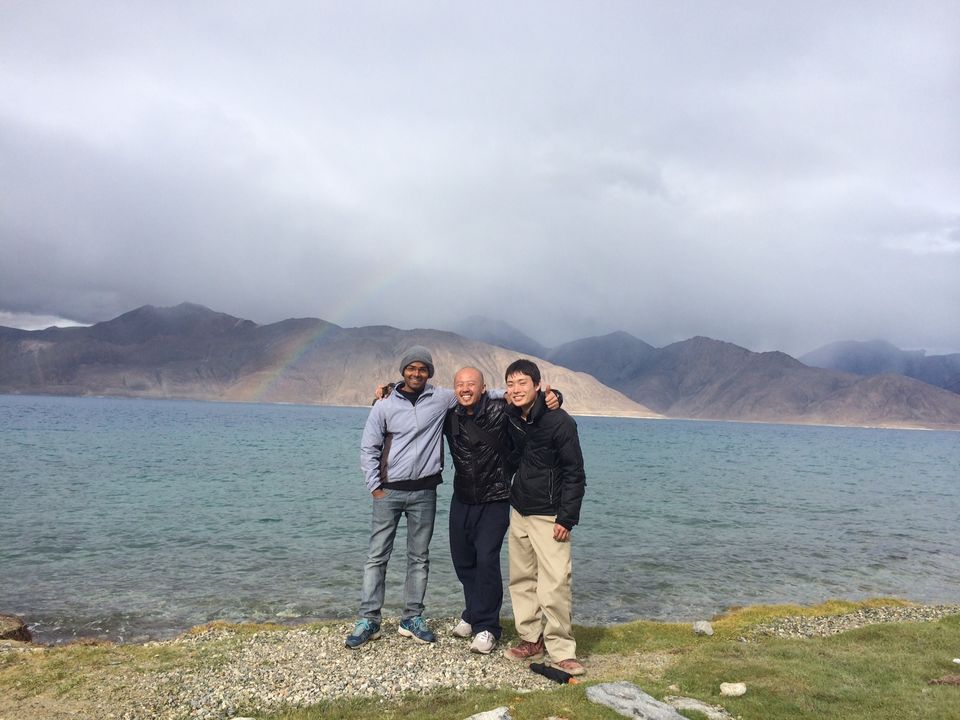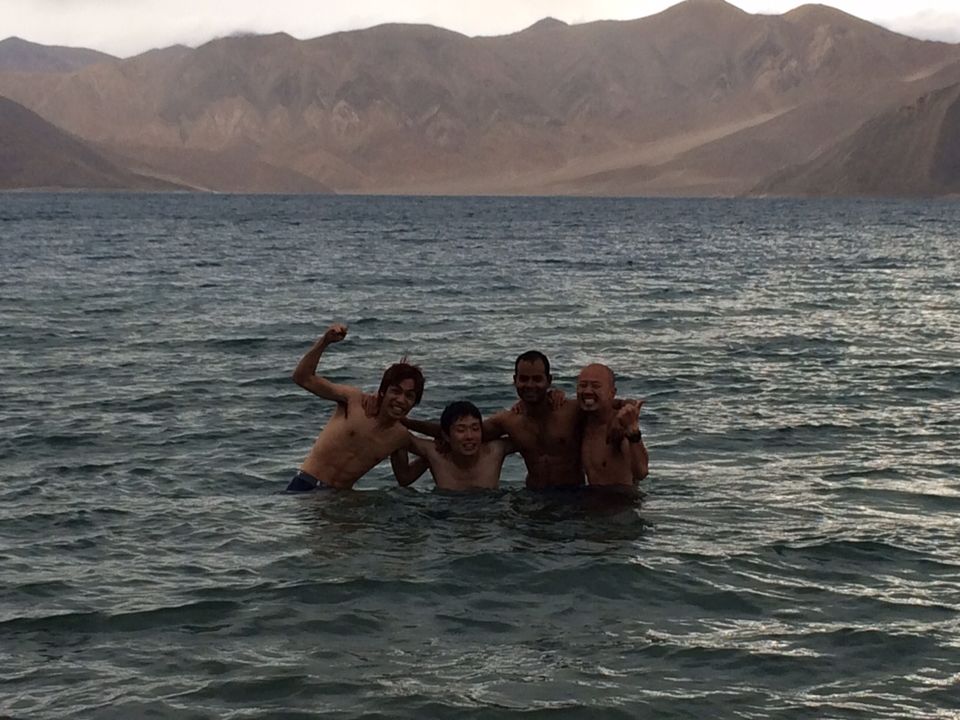 Visiting Leh/Ladakh is like a dream for many of the people specially after watching bollywood movies like 3 idiots and Jab Tak Hai Jaan. Even I have met many of the people who is planning for last 5 to 6 years but didn't visit it yet. Some says it take many days, some says it's very expensive.
Time and Expense: However you can even do this trip even in 5 days and in approx. 13000/- to 15000/- INR (including Air Fare from New Delhi to Sri Nagar). And during this 5 days of trip, you will see places like Sri Nagar, Sonamarg, Zozila Pass, Drass Valley, Kargil, Magnet Hill, Leh City, Pangong Lake, Rohtang Pass, Manali and many beautiful places in between.
Planning: Some of you will say, oh! It's crazy. Yes it's crazy and for crazy traveler. I have done it in 5 days and even you can do it. If you have altitude sickness you have to have extra 1 or 2 days to acclimatize on hill. If you can't travel on and on and want halt on various places in between you have to have extra 2-3 days. If you want to maintain luxury hotel and tents, have some extra money.
Best Season: I would recommend you to visit Leh during August to Mid-September and not to visit it during the season (May, June, July) as it will be crowded and expensive. From October (Winter Season) the Pangong Lake start freezing and you would not be able experience that blue crystal clear Lake. And don't worry about rain, as in Leh/Ladakh reason, it doesn't rain even in rainy season. Rain is very rare at that higher altitude.
Anyways here is my travel tale: I had a week long holiday and already spent 3 days in Gurez, a very beautiful valley at Indo-Pak border (story in my other blog). In remaining 5 days I decided to go to Leh and visit Pangong Lake, the same lake where Bollywood movies 3 idiots and Jab Tak Hai Jaan suiting took place.
Day 1 (Sri Nagar) – I started from Gurez at 8:00 in the morning and via Bandipura reached Sri Nagar at around 4:00 PM. I came to know that, Shared Taxis are available for Leh ranging from 2000/- to 2500/- INR. You can either get taxi for overnight journey or day journey. I would recommend you to have a sound sleep in Sri Nagar and do day journey because the entire journey is so beautiful that you wouldn't want to miss anything in between.
New Delhi to Sri Nagar Air Ticket is not very expensive, if you plan well, you can even get it even in (INR 2200/- to 3200/-).
Day 2: I paid the driver some extra money and took front seat. The taxi started from Sri Nagar at 7:30 in the morning. It was raining in Sri Nagar and I could see cloud on the surface level. There was a first halt for 30 mins in Son Marg for having breakfast. After heading further we came to a place (Zoji La Pass) where the road was very dangerous and vulnerable to mountain/land Slides. And then we entered to a landscape where everywhere was just deserted, a complete grey world. For next 30 minutes I was just surprise to see here and there. It was completely a very new experience to see such gray deserted mountains.
After sometime we stopped in between. The wind was so chilled and blowing heavily. It was just some KMs before DRAS village where temperature goes even -45 degree Celsius in winter season. After heading further I saw such a nice road starting from Kargil Military area. Heading further somewhere in between Kargil and Magnet Hill we stopped to have Lunch. Heading further after Magnet Hill we entered to an endless straight road where you can even drive at speed of more than 200 KMPH.
Trust me, the entire journey (approx. 12 hrs), road, village, people and their living is so beautiful that you would love to go via this route again and again. However I was not happy to see Leh city as it was just a small town, I would have rather loved to stay in Dras Village for one day and then come here. Stay and Food is very cheap in Leh, you can even get a good single bed room in just INR 300/-
Note: You can easily book any taxi for your next destination in Leh. You can even book it during your dinner time.
Day 3: While walking in morning I entered to a travel agent shop, where I came to know that a taxi is just going to leave for Pangong Lake. I said I am IN. I paid half of the money in cash and boarded on taxi that took to my hotel where in 5 min, I checked out and hit the road. So now we were 6 now (Me, 2 Japanese Boy, One Couple from Egypt and the Driver). As obvious the journey was very awesome we encountered few unseen small animals and many wild horses. I was no longer alone now, We 3 boys (Me, Lee and Takaki) have become a very good friend now. There comes a time when you see something blue on the ground level in between gray deserted mountain. It's very hard to believe that it could be a lake of such color. We were getting happier and happier as it was getting closer. Oh Wow! 5 out of 5, very beautiful landscape. Blue Clear Sky, White Cloud, White Mountains (covered with snow), Crystal Clear Sea like Blue Lake and nice beach. It was complete heavenly Landscape.
I managed to get a big room with 4 bed in INR 1200/- and we 3 boys decided to share 400/- each. It was Pangong Lake just in front of our Room. We just put our bags in the room and came out side. Oh Wow! A Rainbow is now icing on cake. It was very cold everywhere. I said them are we going to just sit on the bank of this lake and admire it, why not make this moment a very memorable moment and jump in this lake to swim. While Lee and Taking where smiling at me, I took of my cloth and jumped in the lake. And having seen me enjoying Lee Jumped and then Takaki, and then after watching us another Japanese boy who was sitting somewhere near with his girlfriend jumped as well.
After spending almost 15 mins in the lake, when we came out, we felt that as if Air was more chilled and blowing more heavily. We rushed to our room and were trembling very bad even in the multiple blankets.
Since this place is on higher altitude and sky is very clear, you will be able to see a lot more stars from here, that makes even night very beautiful. Try to wake up early to see sun rise and run 3-4 KMs to the left (or right, in my case it was left) from your stay to find spot where many Bollywood movies has been shot.
Day 4: Next day by evening I was in Leh and booked a shared taxi (front seat) to manali in 2000/-, that started 9:00 PM in the night
Day 5: Via Baralacha-La and Rohtang Pass I reached manali by noon and there itself I booked Volvo Bus to New Delhi that started at 7:00 and reached New Delhi by 6:30 AM in the morning.
Summary:
Day 1: New Delhi to Srinagar Travel Time: 2:30 hrs Fare (Air): INR 3100/- Stay and Food: INR 1000/-
Day 2: Srinagar to Leh (city) Travel Time: 12 hrs (Day Journey) Fare: INR 2000/- (Shared TATA SUMO) Stay and Food: INR 800/-
Day 3 and 4 – Leh city to Pangong Lake (Round Trip) Travel Time: 5-6 hrs (One Way) Fare: INR 2500/- (Shared Xylo, Round Trip) Stay and Food: INR 800/- (Sharing basis)
Day 4 to Day 5 – Leh to Manali Travel Time: 16- 18 hrs (Night Journey) Fare: INR 2000/- (Shared TATA SUMO) Food: INR 200/-
Day 5: Manali to New Delhi Travel Time: 11 to 14 hrs (Night Journey) Fare: INR 1000/- (Bus) Food: INR 200/-
Remember: Don't care/hurry/worry about reaching the destination but enjoy the journey, as in this trip your journey will be most memorable.
Frequent searches leading to this page:-
weekend getaways from delhi, how to reach pangong lake from delhi, shimla manali road trip, 1 night 2 days manali itinerary, top manali tour packages with prices from delhi