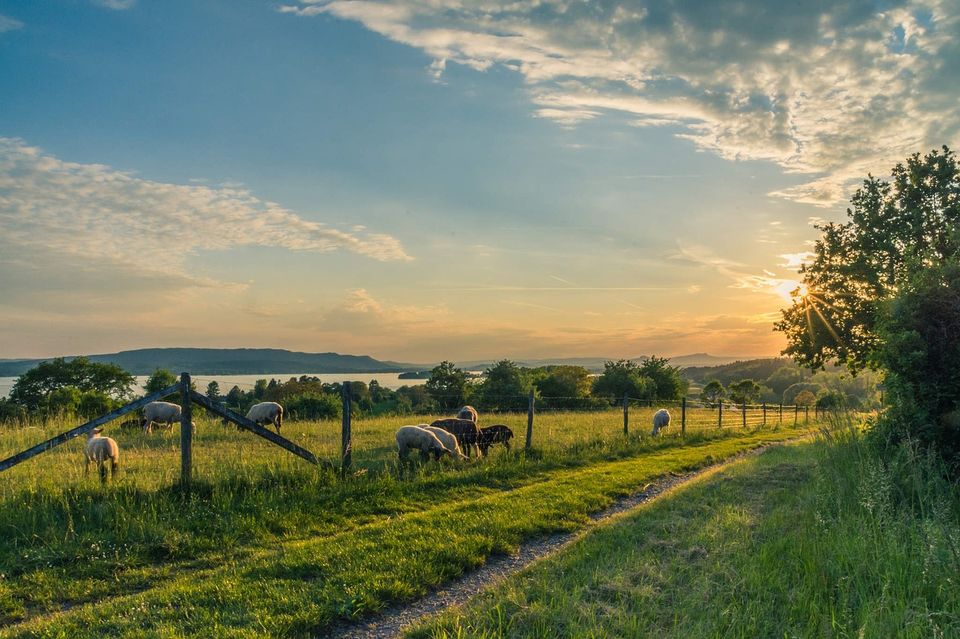 The fast-paced urban life is sadly such that it hardly leaves us with time to focus on ourselves and what usually ends up suffering the most are eating habits. If you're someone who's been consuming junk for way too long, a good, wholesome detox meal might just be what you're looking for!
Located on the outskirts of New Delhi, Tijara Organic Farm is a gem hiding in plain sight, to say the least. The beautiful farm not only promotes organic farming but also lets visitors get a taste of the simplicity of life here. There's so much happening within the farm premises and yet there's always a sense of peace and calm—one visit and we bet you'll be planning your next one already!
What is Tijara Organic Farm?
Run by the mother-daughter duo of Sneh and Pratiksha, Tijara Organic Farm is a paradise for anyone who understands the dynamics of organic farming and has a palate for organic meals. Located just a couple of hours from Delhi, Tijara is an out and out self-sufficient farm. The expansive property opens its gates twice every week to visitors, offering three and a half hours of farm tours, organic food, artisanal cheese tasting and playing around with their furry dogs and cats.
Why you should go for it?
Right from the moment you set foot in Tijara Organic Farm, you know it's going to be an experience unlike any other. What greets you is a lush green setting with clean air, lovely pets who rush to welcome you and of course, the very warm hosts. Start off your meal with a cup of herbal tea following which Sneh will take you on a tour of the property.
Witness a range of vegetables and fruits growing without the use of any pesticides and insecticides and feel free to try out anything you want—it's as fresh as it can get! Not just that, you will be told all about the functioning of an organic farm and they even let you try your hand at farm activities. Once you're done tasting juicy strawberries and sweet carrots, head to the dairy section where you can meet farm animals and even feed a cow or two. And while you're at it, don't forget to get your hands on artisanal cheeses which are manufactured here itself using organic cow milk. Trust us when we say this, they are to die for!
Finally, head indoors for a generous lunch spread that consists of a typical North Indian fare, all made using organic ingredients. The team at Tijara Organic Farm believes in simplicity and that is what reflects in the food here—it's straight from the soil, it's simple, it tastes great and there's no oil used anywhere! So whether it is the freshly churned buttermilk, piping hot curries or bajra rotis straight off the tawa, the food here not only fills you up but also leaves you satisfied.
How much does the entire experience cost?
The entire experience will cost you ₹3,000 per person. Additionally, you can also book a stay at the farm. However, make sure you book your rooms well in advance as they are extremely limited in number and are usually booked pretty fast. Prices for accommodation are subject to availability and available strictly on personal request.
What about timings?
The farm is open for curated experiences on Wednesdays and Saturdays between 12pm - 3:30pm.
How do I reach the property?
Tijara Organic Farm is a two hour drive from New Delhi and is located bang on the Alwar - Bhiwadi road. The farm falls in Ibrahimpur Virampur, a remote village in Tijara Tehsil of Alwar district, Rajasthan. For directions, click here.
How can I book this experience?
The entire experience can be booked on Airbnb. Click here to book yours now!
How can I contact them?
You can call up Tijara Organic Farm on 09810115396 or follow them on their Facebook page for more details.
Ever stayed on a farm? What was the experience like? Write in here and share all your stories! Also, don't forget to check out Tripoto's awesome YouTube channel for some crazy travel videos.