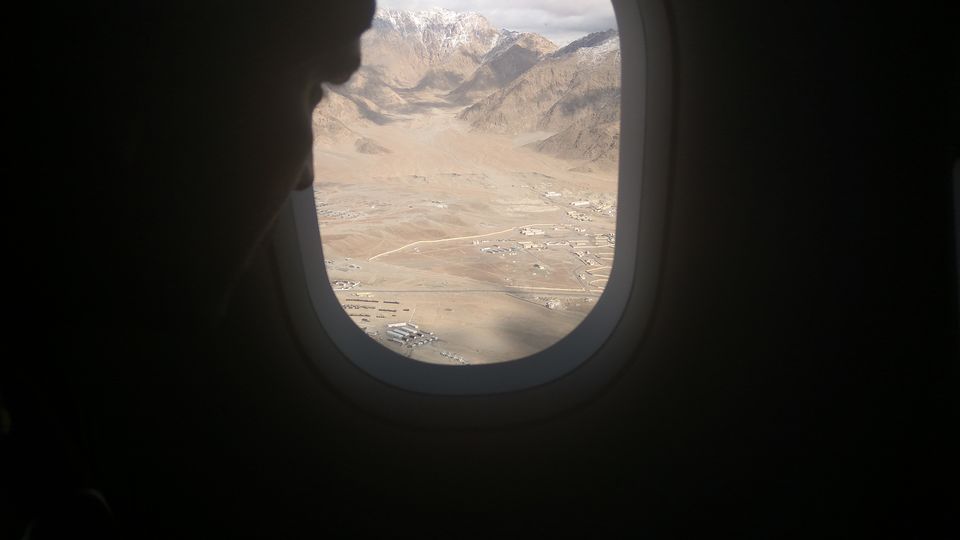 Chadar trek! Planning of this one of the most adventurous treks started with creating a WhatsApp group. After six months of planning and preparations, finally the day arrived - 27th January 2016. After packing my sister's and my rucksacks, I went to sleep around 12 a.m. Thankfully, my backbone, my parents, were in Delhi at that time, so I was less worried about the packing.
The flight (Go Air G8-710) was scheduled to departure at 8:40 a.m. from Indira Gandhi International Airport, New Delhi, Terminal T-1D. We, a group of 15 people, reached the airport around 6 a.m. There, I observed lots smiling faces with trekking rucksacks and probably they all were going to Leh for the trek. After breakfast at the lounge, we headed towards our boarding platform. We were skeptical about the departure as almost all the flights to Leh on 26th January got cancelled due to bad weather at Leh - Khardung La. Two of our group members had to reschedule the flight on 30th January due to this. But none of us wanted to think about that so we hid this worry behind our excited and happy faces.
The boarding started! Our uncontrolled joy didn't know that it would not guarantee our landing at Leh! Everyone there was taken to the airplane by the bus. We clicked a 'mandatory' selfie and started climbing the stairs in excitement.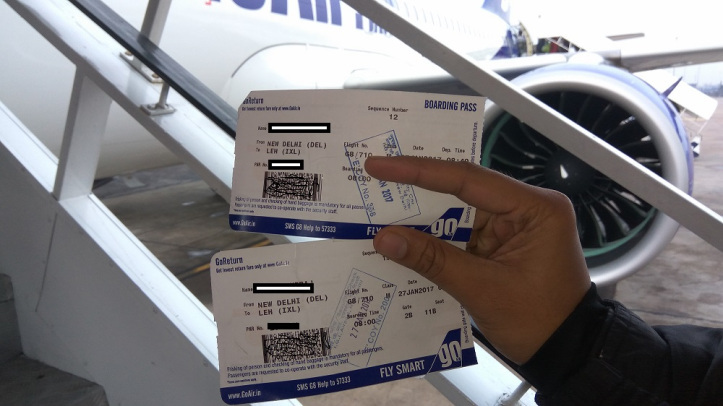 Everyone got seated. As the clock was ticking to 8:40 a.m., we could feel our heart beats. And we heard an announcement! "The weather near Khardung La is not good. We have to wait till it gets clear." It was more painful than heartbreak! I was afraid, our months long preparations might get wasted.
The passengers started 'Googling' about the weather condition of Leh and Khardung La. The weather was clear at Leh. The first flight of that day, Air India, successfully took off for Leh around 6:30 a.m. but still was not able to land at Leh airport. We even heard from the passengers about return of the Jet Airways flight after taking few rounds in the sky near Leh. I am not able to recall if it was a rumor or not as my ears were not ready to accept any such information!
The next announcement - "The weather is still not clear! We will wait for a few more minutes and then will let you know about the final decision!" My mind just went blank! Our excitement vanished! I was speechless! Even I started checking the weather over web. It was showing snowfall. I messaged our those two group members about this situation. Out from the window, I could see the same buses! "Do we have to go back to the same airport in the same buses?" - this question shivered me.
My co-passenger was from Leh. In Ladakhi language, he asked his friend on call about the weather and the Air India flight status. He was here in Delhi for more than twenty days and was missing his family. Everyone was praying for the take off.
The passengers started moving here and there. I observed two types of people in the flight: The ones who stood near the front gate as they knew everything about the flight status and were eager to go back. And the others who were sitting and waiting for the official announcement. I didn't like the first ones! Everyone else was looking at their face when they came backwards as if they would give some good news. But they were like - "This flight is going to cancel" and that too with smiling face! But we still had hope inside of us.
It was around 11 a.m. and we were in the airplane for almost two hours! The crew members started serving snacks. 11:26 a.m.! Yes, I still remember the exact time! They announced - "The weather is now clear! We will take off in few minute!" My heart skipped a beat! Everyone started screaming! My co-passenger started clapping! But I didn't know how to react! I was still speechless but this time the situation was different! The crew members stopped serving the snacks. And the plane roared! The plane started moving on the runway. And the pause! Everyone got silent. The plane started moving again! The another pause! I started praying again. Our luck could not be so bad that we would have to go back from here. Annnndd... finally, we took off !!!!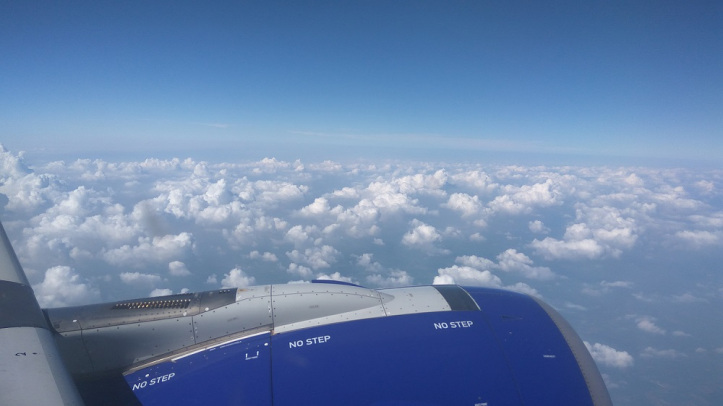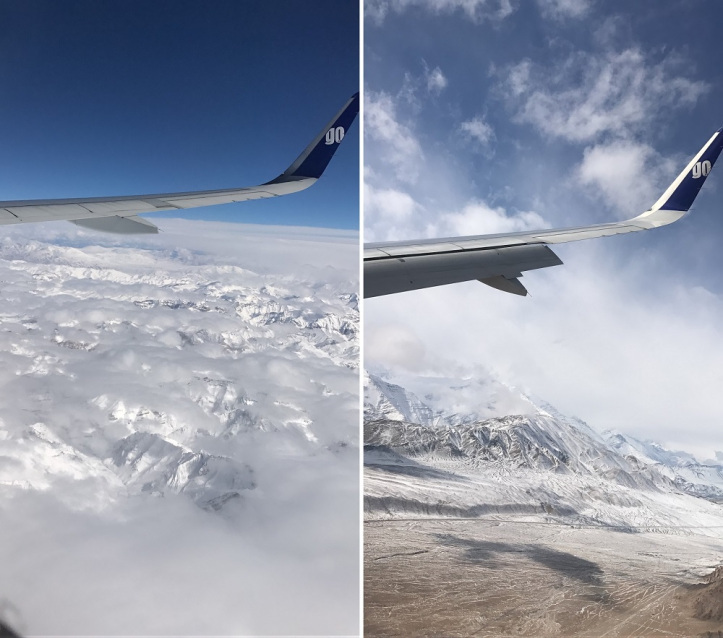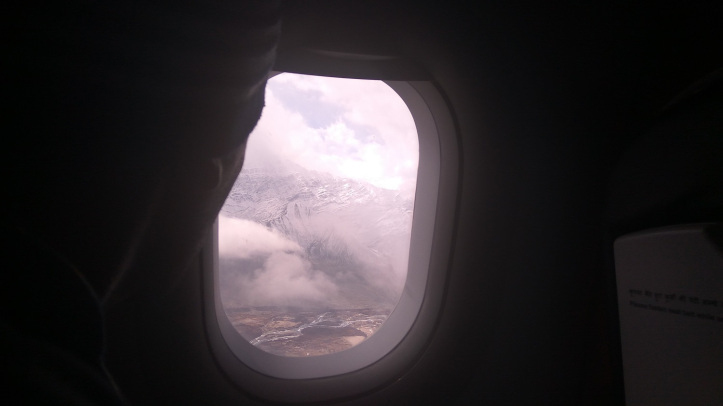 Around 12:30 p.m., we landed to Kushok Bakula Rimpochee Airport, Leh! The tears of joy and the tears because of the harsh sunlight got mixed! We started screaming, greeting and hugging each others as if we had found gold mines! After clicking lots of selfies and group photos, we headed towards Leh city.