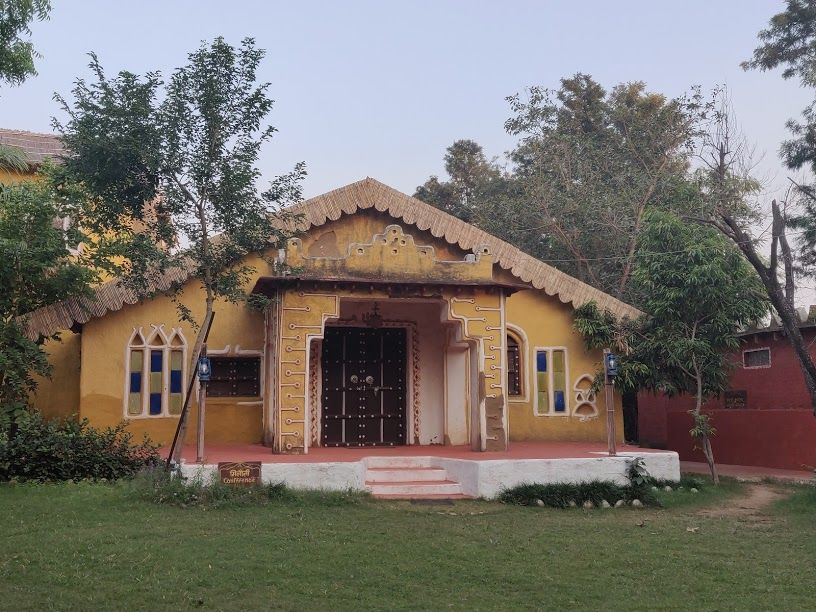 #weekendgatewaysfromdelhi
#daycationfromdelhi #delhincr
#adventureactivityneardelhi #couplefriendlyplaces
Are you also tired from the smoggy Delhi ? Need a break ? Tired from roaming in malls even on those relaxing weekends ? Or are you guys short of places to spend some romantic times with your special ones ?
Now I have got you all sorted.
If you are adventure junkie like me or someone who likes to just sit back and relax on those chilly winter afternoon , under the shining bright sun, I have the best place to make your day.
About 60 km away from Delhi, lies a different world taking you all to an old world charm, is a beautiful resort, named Surjivan Resorts. It has been crafted beautifully into a village themed resort. It is spread into 50 acres of farmland.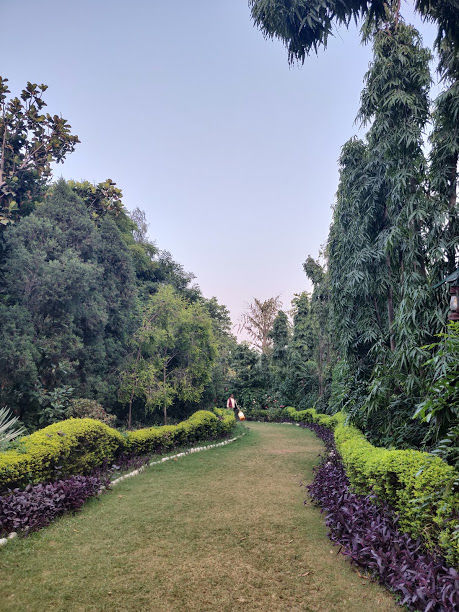 As soon you enter the place, you have to travel through beautifully placed path which leads you to the reception.
The staff is uttermost sweet. The day package consisted to be around Rs 5000 / couple (including taxes with room) Rs and 3000 / couple (including taxes without room) (Disclaimer : Prices can vary though )
You get a chilled lemonade as you enter the resort , as a welcome drink.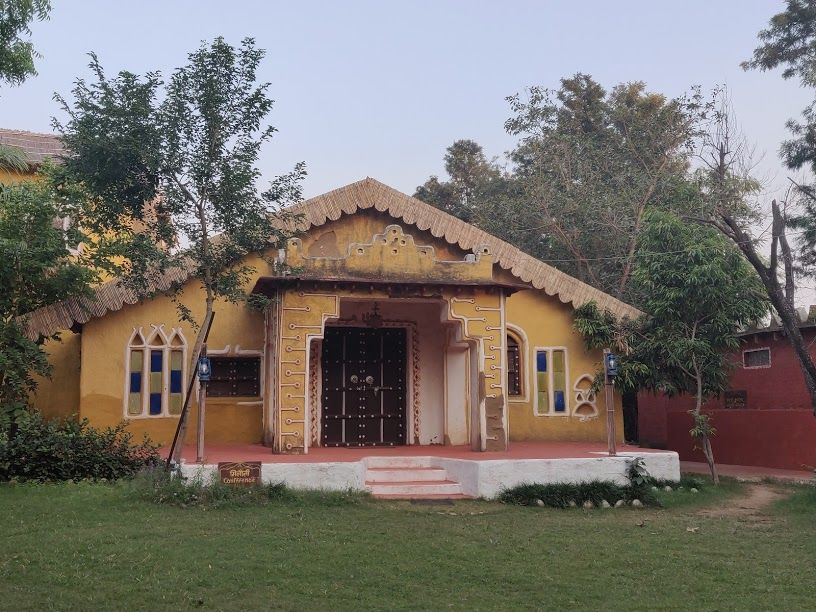 I just happened to be there by mistake and just fell in love with that place. It has all the vibe of that pretty cute mud huts to it. They are so beautifully designed. Each bedroom is in a form of mud hut and consists of bath tub too. What else do you need guys ?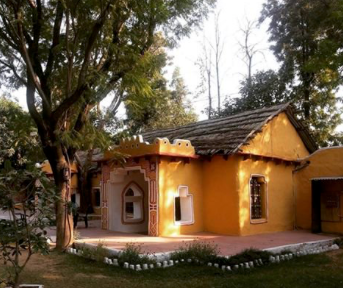 The central area gave the village vibe of a sitting under the shadow of a big tree, with so many swings spread in that area. You can just chill there, listen to good music, chit chat aur even go to sleep under the shining bright sun on a 'charpai'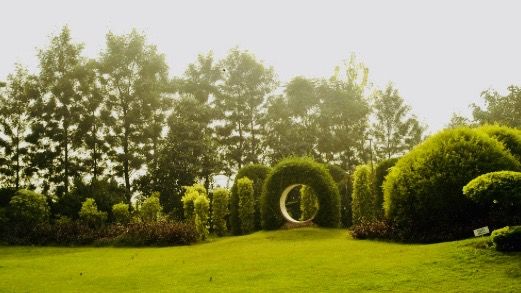 Their buffet lunch consists of all those desi khana made with traditional herbs with the most scrumptious fragrance coming from it. You won't regret coming to this place, guys.
After a quick nap session, you could go and have a quick swimming session at their Taran Tal Pool.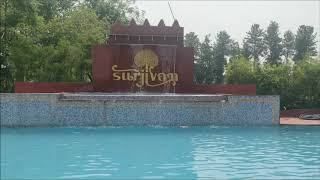 They have a bunch of outdoor activities lined up for you, from Burma Bridge to Rural games, like Gilli Danda , Pitthu, etc.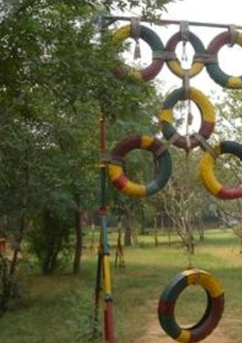 What excited me the most ,was a guided herbal walk through their organic farm.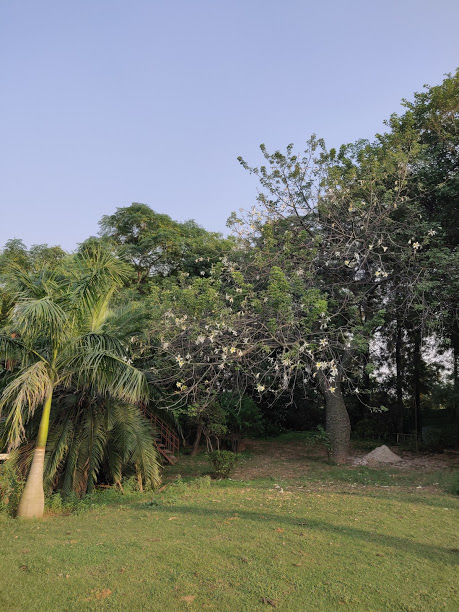 Also yes yes, how could I forgot. They also have a man made pond inside their premises, with ducks playing inside it. Also they have a bunch of farm animals like hens, cocks, etc.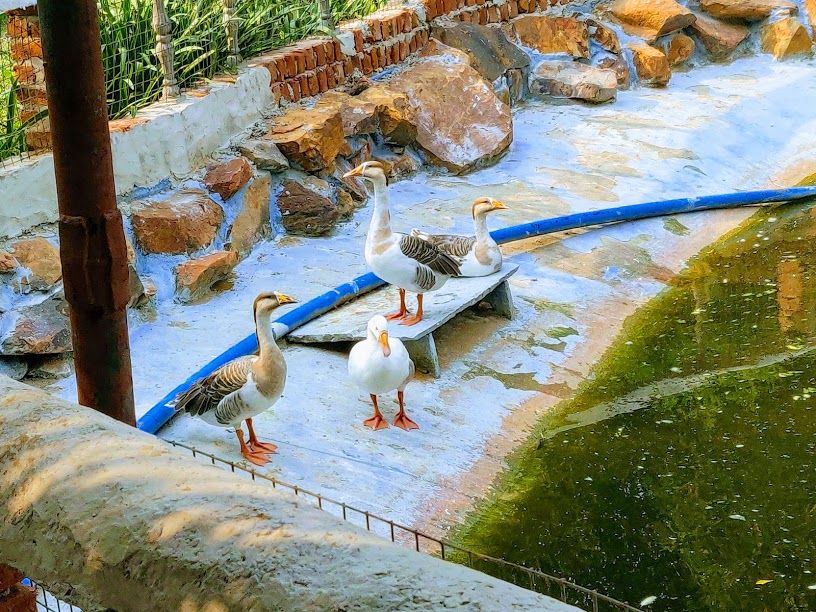 You could even enjoy a camel cart ride to keep yourself engaged.
Even you don't want to do anything, just sit and relax and have a good time with your loved ones there. Take my word , you wouldn't regret it. Mark it.
Surjivan makes you enjoy the simplicity in living, and fills your soul with a personal satisfaction.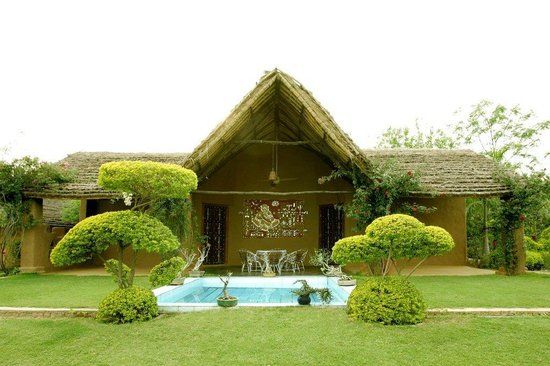 Time for Day Picnic : 10 am to 6 pm
Address : Surjivan Resorts, Naurangpura-Tauru Road, Opp ITC Grand Bharat Hotel, Gurugram, Haryana 122105
#weekendgetawayfromdelhi #weekendgetawaydelhi #gurugram #gurgaon #weekendgetawaygurgaon