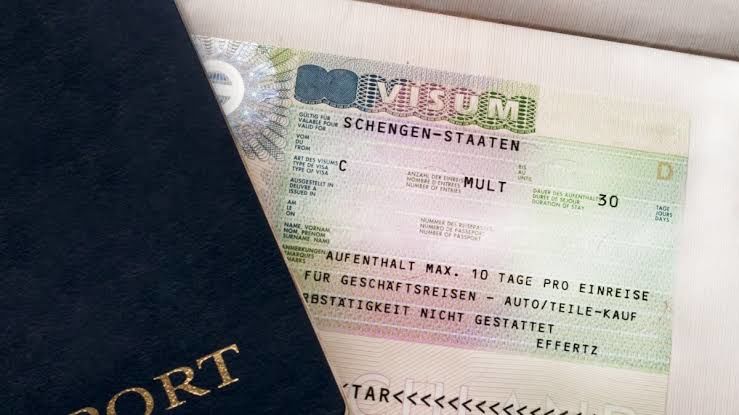 Lets be honest. We all have always dreamt of travelling to Europe some or the other time. Europe with its scenic locations and welcoming friendly people have a lot to offer to tourists and it becomes an icing on the cake if the tourists are WE, as in Indians😄.
As I have already covered in one of my blogs, as to how to plan a Euro trip( though solo one but can be applied while traveling in groups as well), let's cut the long story short to the main ingredient of the dish- SCHENGEN VISA.
Now what actually is a Schengen Visa?
I'll try to explain it in a very simple way for better understanding of all readers. A Schengen visa gives a person access to freely travel in and around Europe area without any restrictions. The Visa is issued for a limited time period( maximum 90 days) with multiple entries allowed. Multiple entry means a person can travel in and out of the schengen area to any country with no restrictions on entering/leaving, provided the person is doing so well within his visa validity timeframe.
Which countries are covered in Schengen visa?
There are 26 Schengen countries that come inside the Schengen zone. The names are as appended below:
Austria, Belgium, CzechRepublic, Denmark, Estonia, Finland, France,Germany, Greece, Hungary,Iceland, Italy, Latvia, Liechtenstein, Lithuania, Luxembourg, Malta, Netherlands, Norway,Poland,Portugal, Slovakia, Slovenia, Spain, Sweden, and Switzerland.
I have attached an image of the Schengen area for better understanding of all.
How to choose the country for applying the Schengen Visa?
Although one can apply to any country within the Schengen region for obtaining a visa, in my humble and personal opinion, France is always a good choice. The reasons are, one, it has a good connectivity to other countries via train/flights and the visa processing time is very fast. I had got the visa in one day. But as I said, one is free to choose the country and beleive you me, if your documents are in order, you are surely up for a visa from any country you apply to😄.
Documents required for an Indian passport holder for applying for a Schengen Visa?
The following list of documents are required for any short-term Schengen visa application:
Visa application form. Fully completed and signed. The visa application can be downloaded from any VFS site of the country one is applying to. For example, the Visa form for France can be downloaded from the site who's link I am sharing below👇
https://france-visas.gouv.fr/en/web/france-visas/forms
Two recently taken photos must be attached. Both photos must be taken within the last three months, according to the visa photo requirements.
A valid passport. Not older than 10 years and it should be valid for at least 06 more months beyond the date you plan to leave the Schengen area.
Round trip reservation or itinerary. It must include dates and flight numbers specifying entry and exit from the Schengen area.
Travel insurance policy. A document that proves you have travel health insurance for the whole Schengen territory, with a minimum coverage of 30,000 euros in case of any medical emergency as illnesses, accidents and even repatriation in case of death. The Insurance policy can easily be purchased online from any online sources
Proof of accommodation. A document that shows where you will be accommodated throughout your stay in Schengen. This can be one of the following:
A hotel/hostel booking.
A letter of invitation from a host at whose house you will be staying.
Proof of financial means. Evidence that you have enough money to support yourself financially throughout your stay in the Schengen. This can be one of the following:
Bank account statement – that shows you have enough money in your account for the trip. The statement shall be no older than 3 months.
Sponsorship Letter – by a friend/ relative/family member that confirms they will be financially supporting your trip to the Schengen. In order for this letter to be valid, it must be accompanied by a bank statement of the sponsor, not older than three months.
When should we apply for a Schengen Visa?
It is advised to apply a month prior to your travel to get your visa on time. Nevertheless, one should always visit the VFS site of the particular country to check the rules of applying.
How to apply?
For applying, one should first make a checklist which can be somewhat like the above points and thereafter fill the application legitimately, sign it, attach your pics and alongwith all supporting documents visit the VFS center.
It is important to go to VFS site and schedule an appointment. For example, for submission of your Schengen visa application at your nearest Visa Application Centre, please schedule an appointment at VFS Global by telephone (022-67866013) or online. The above message will be visible when you visit the VFS site of your county of choice.
Also, to track the validity of your appointment, use the appointment reference number (ARN) and passport number provided in the appointment letter which will be issued to you on your registered email id.
There are times wherein a person may be called in for a personal interview by the embassy/consulate the person is applying to.
When a person visits the VFS center for the submission of his/her application, it is mandatory to give biometrics at the VFS. It is important to note that the photo taken here is the same photo which would come on your visa also. So say cheese and SMILE😄
While submitting your visa application, you can opt for a SMS service which would intimate you regarding the updates about your application and would also send you the final visa decision. One can also opt to get the passport dispatched to an address of interest where the person wants the passport to be delivered post the decision of the embassy/consulate.
Points to note:
Always wear a mask when going for submission of your documents at the VFS or consulate.
Carry your vaccination certificate. Though no one asks, it's better to carry a copy of the same.
Carry Xerox of all your documents and keep an additional blank Schengen visa form with you.
Most important thing. Go and SMILE😄

Am sure that if one would follow the above points, the Schengen visa would be a cakewalk. Cheers!!