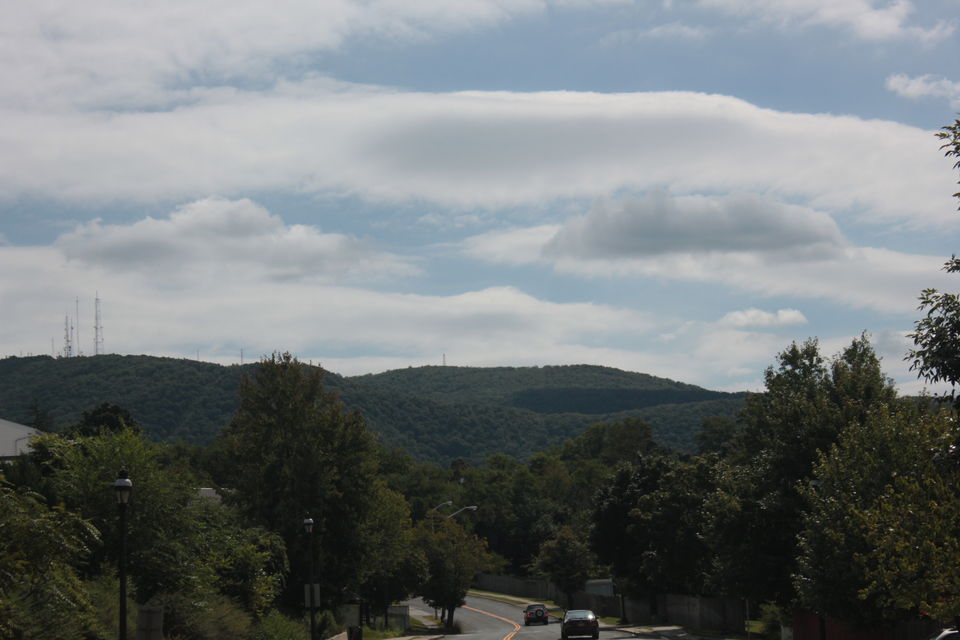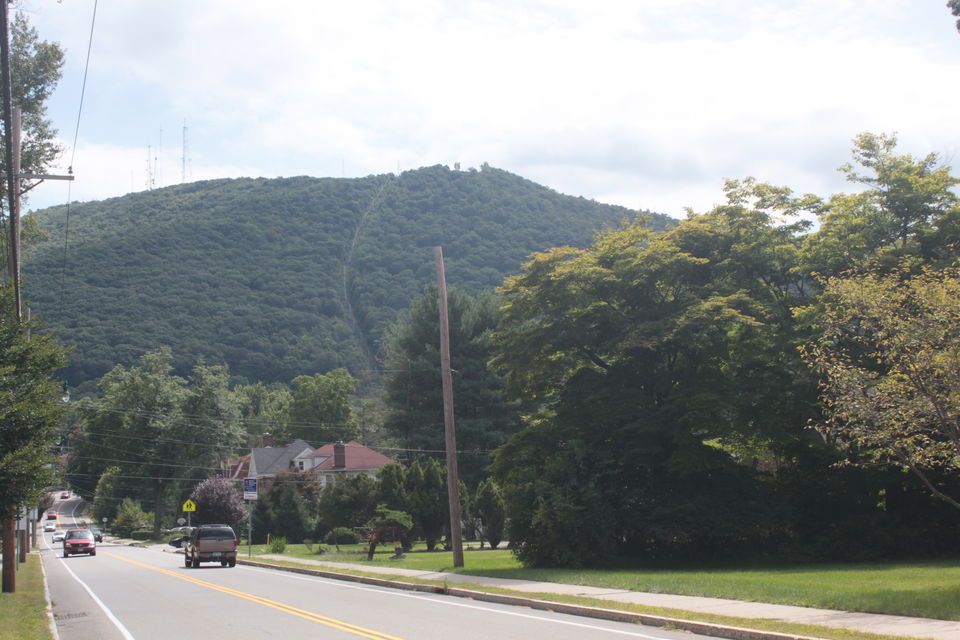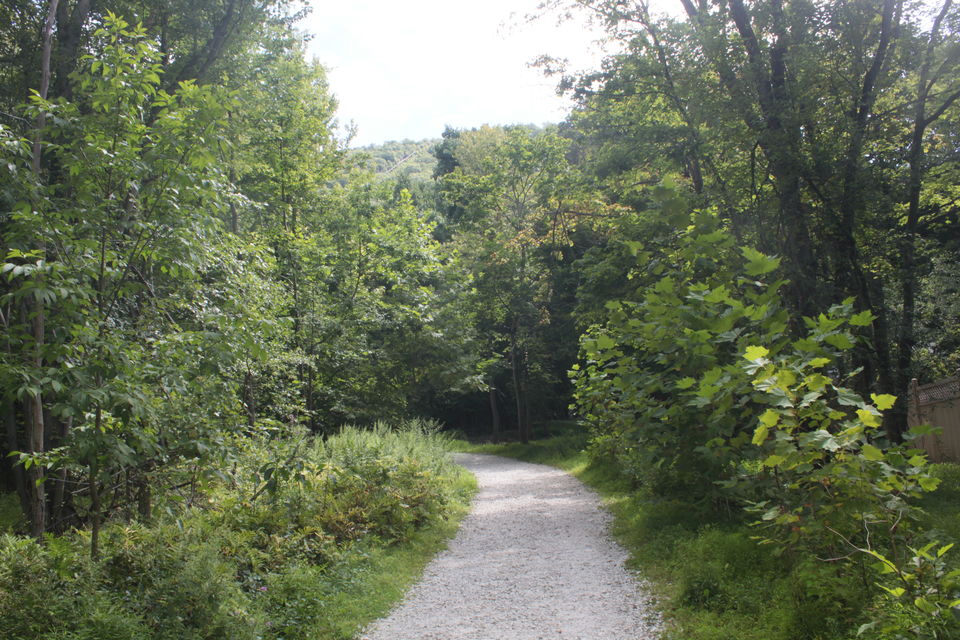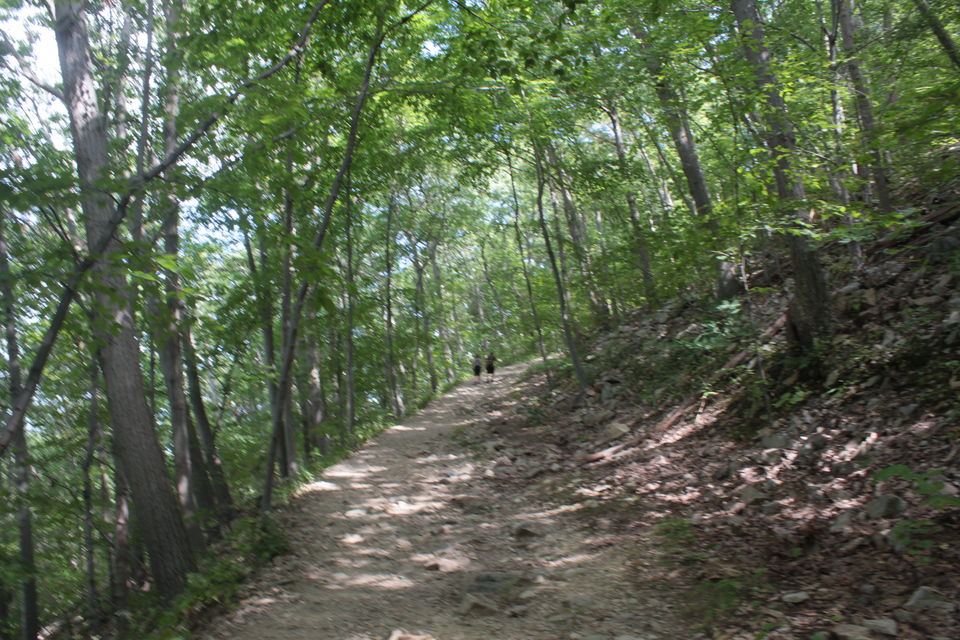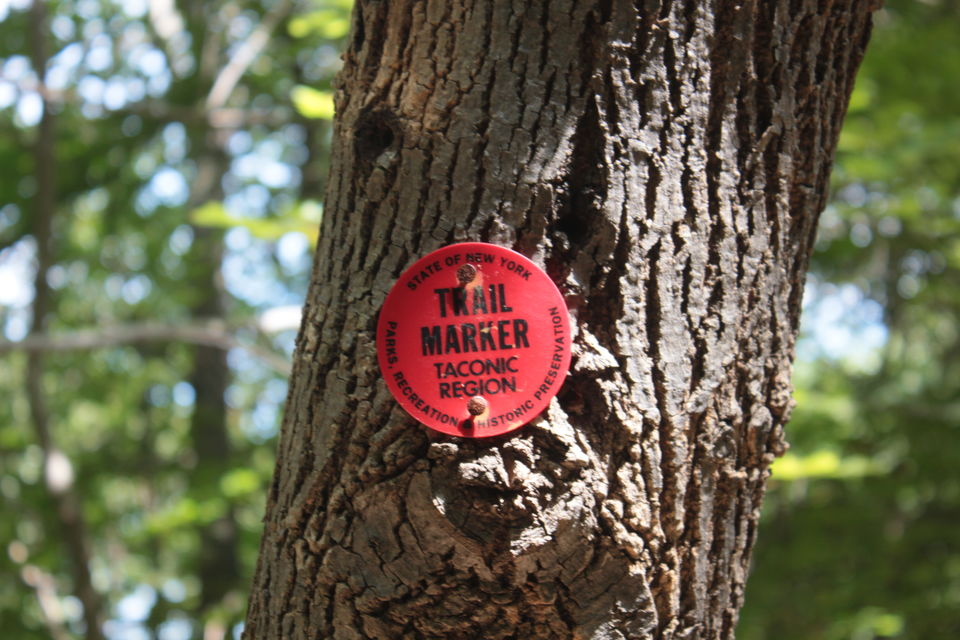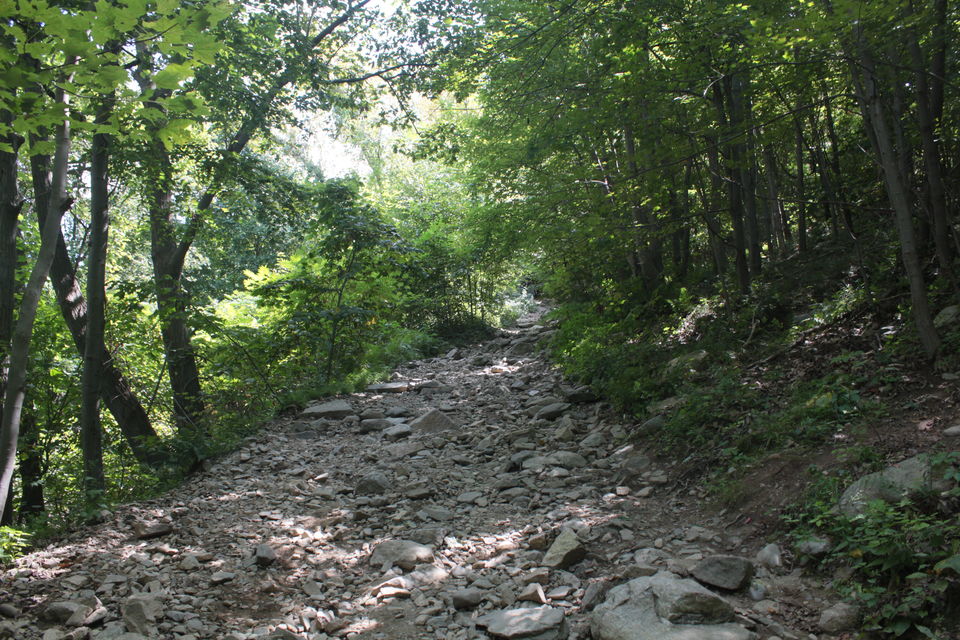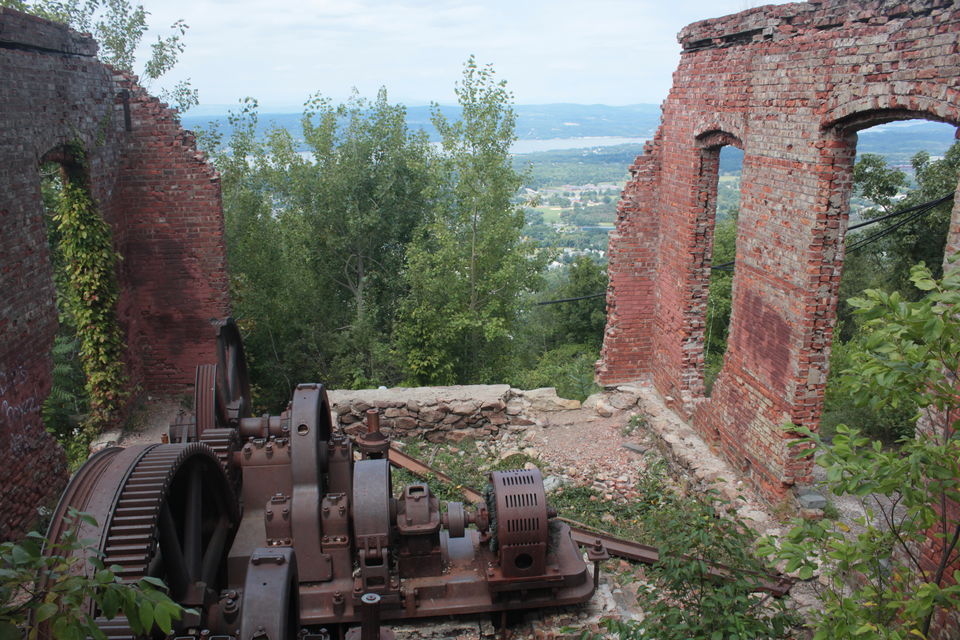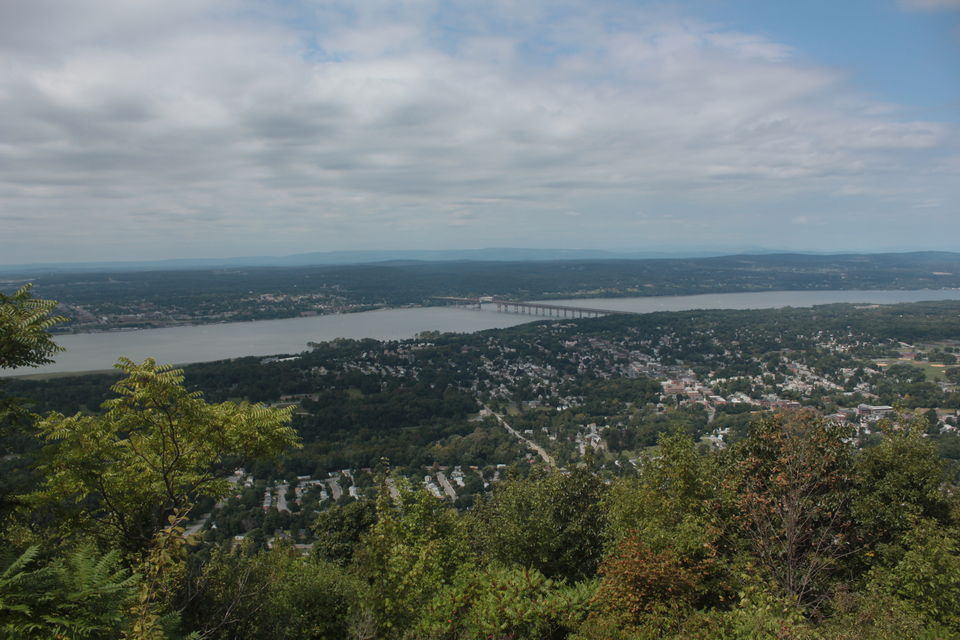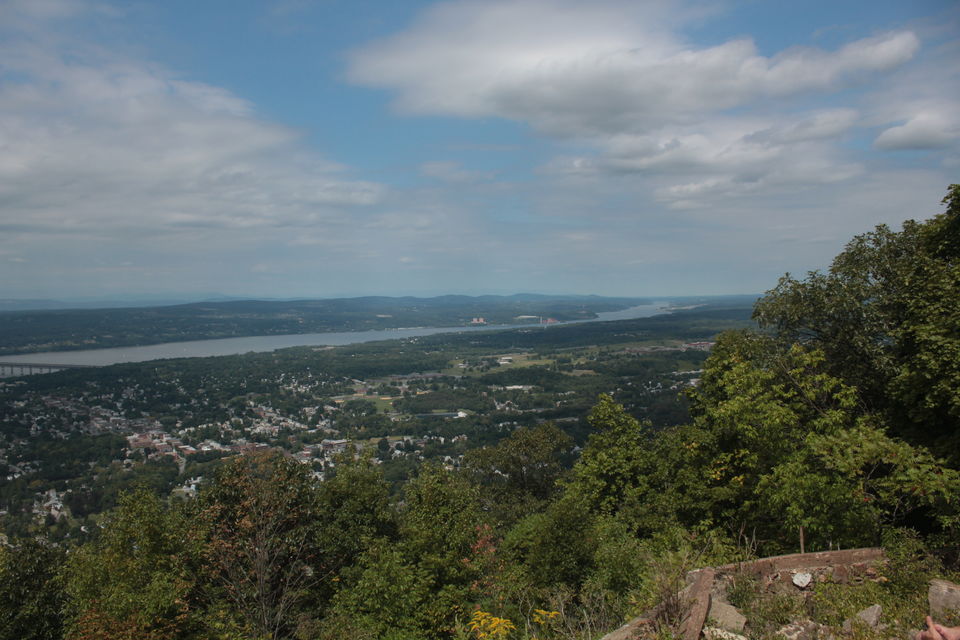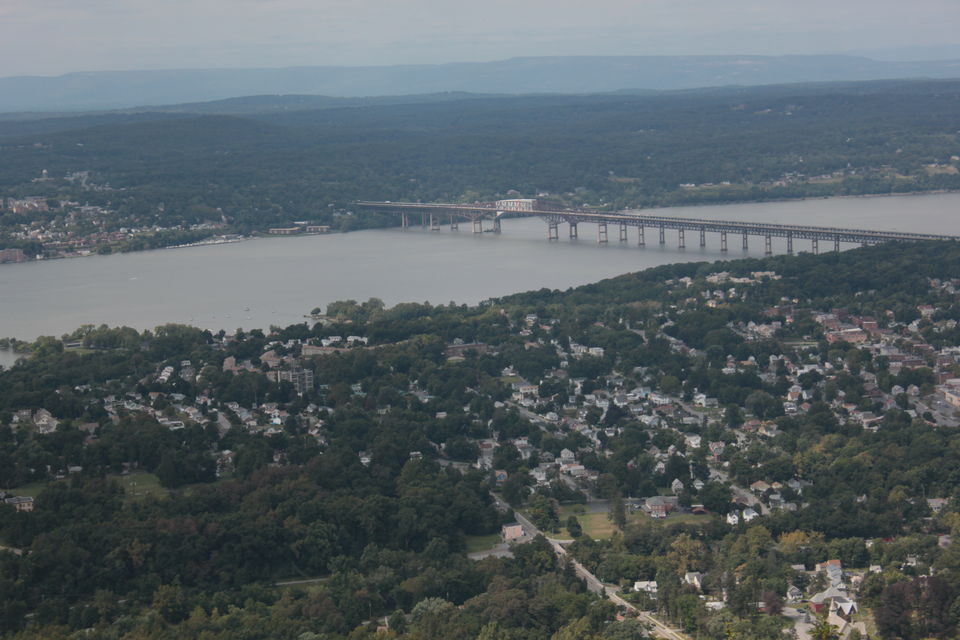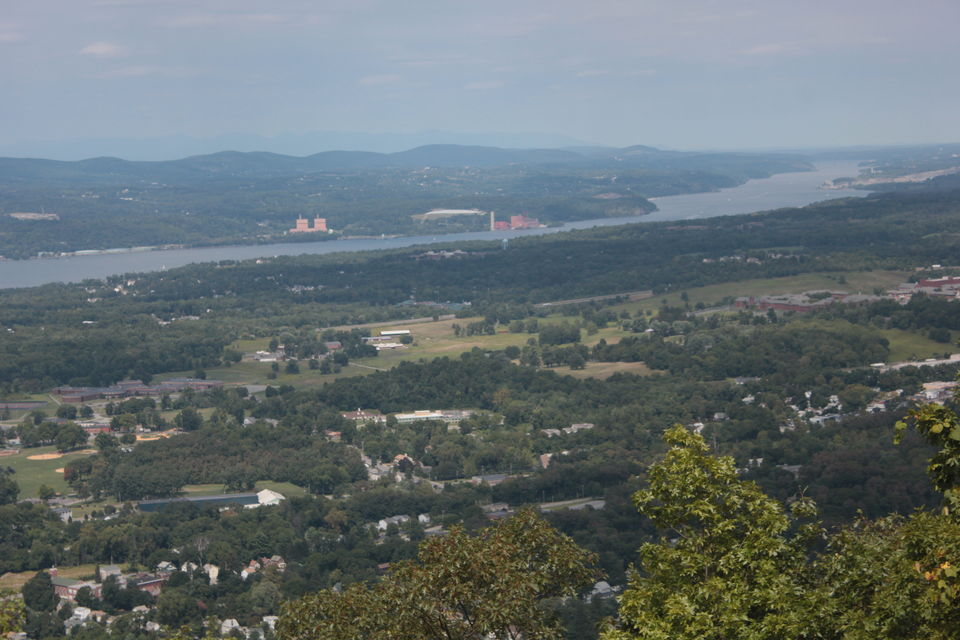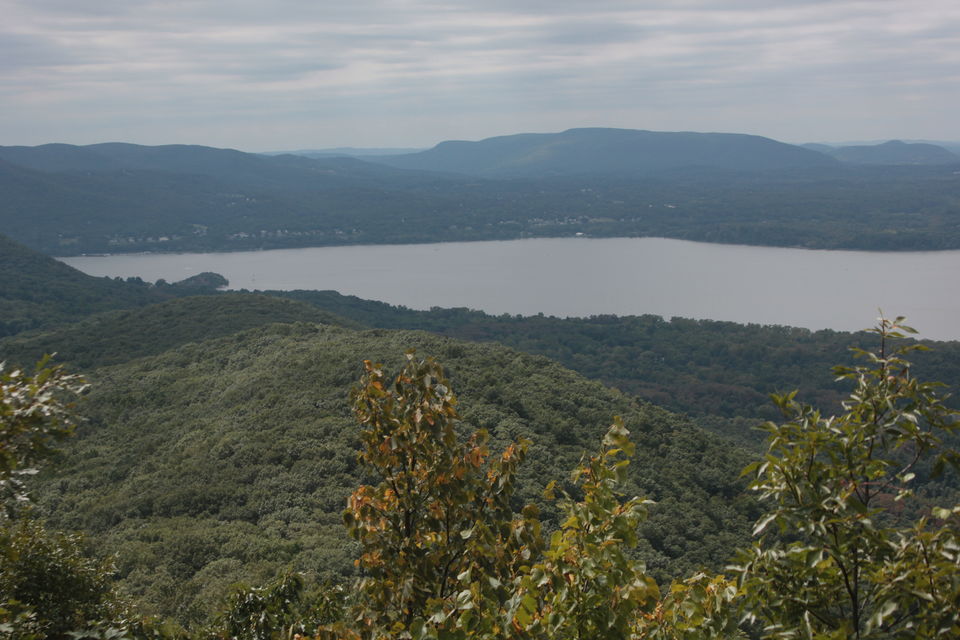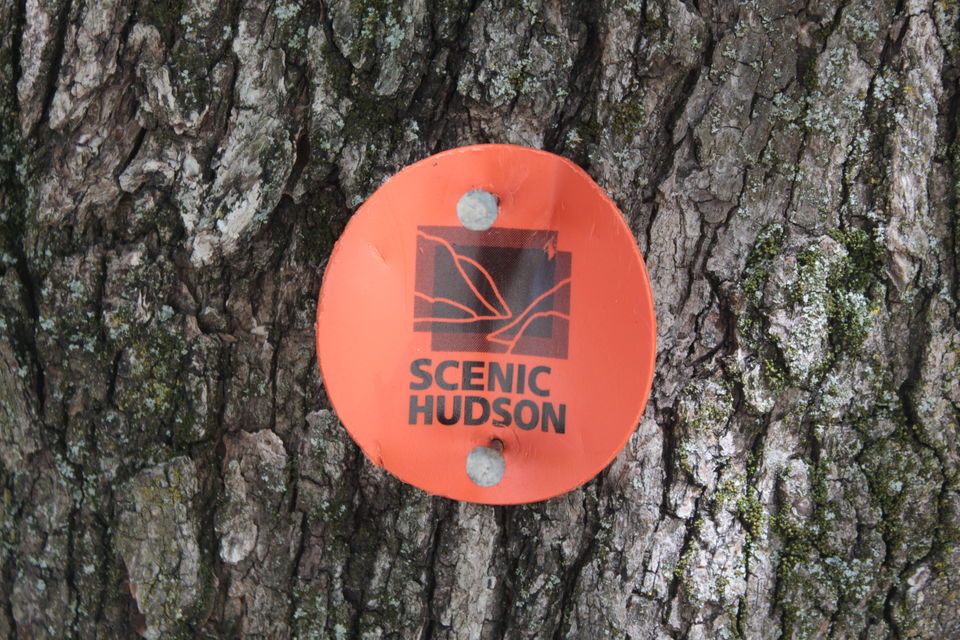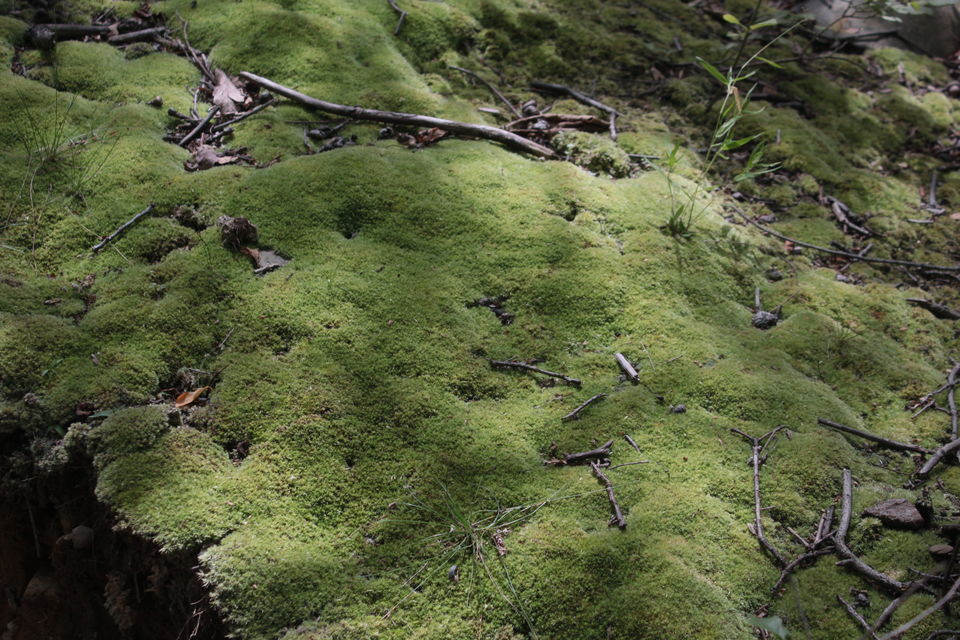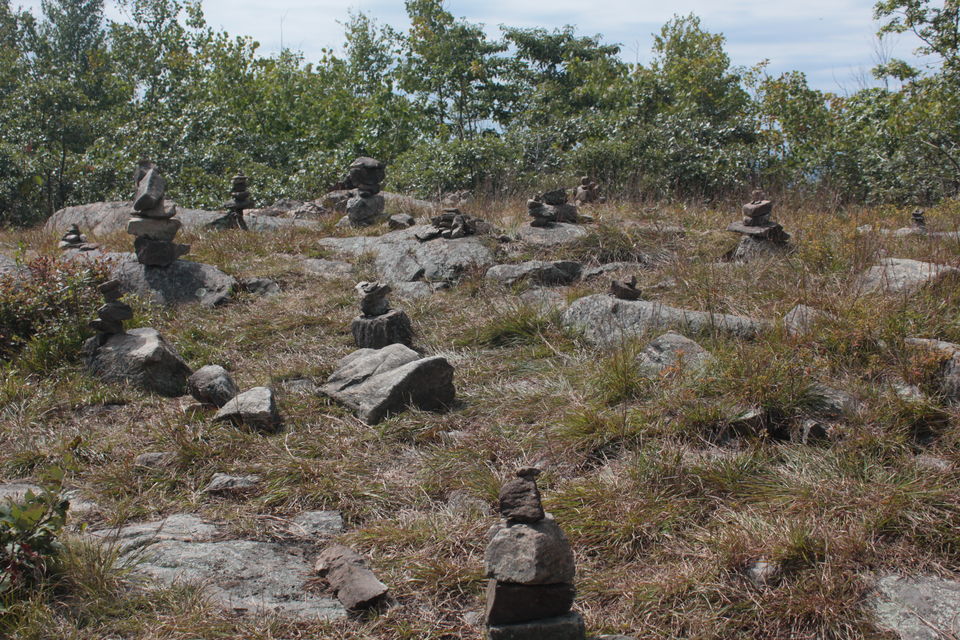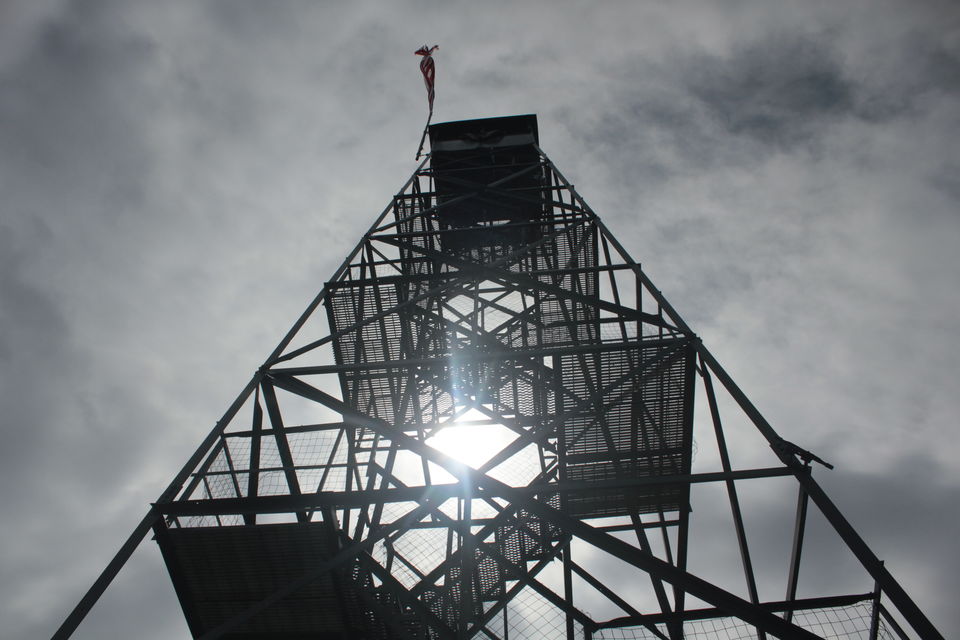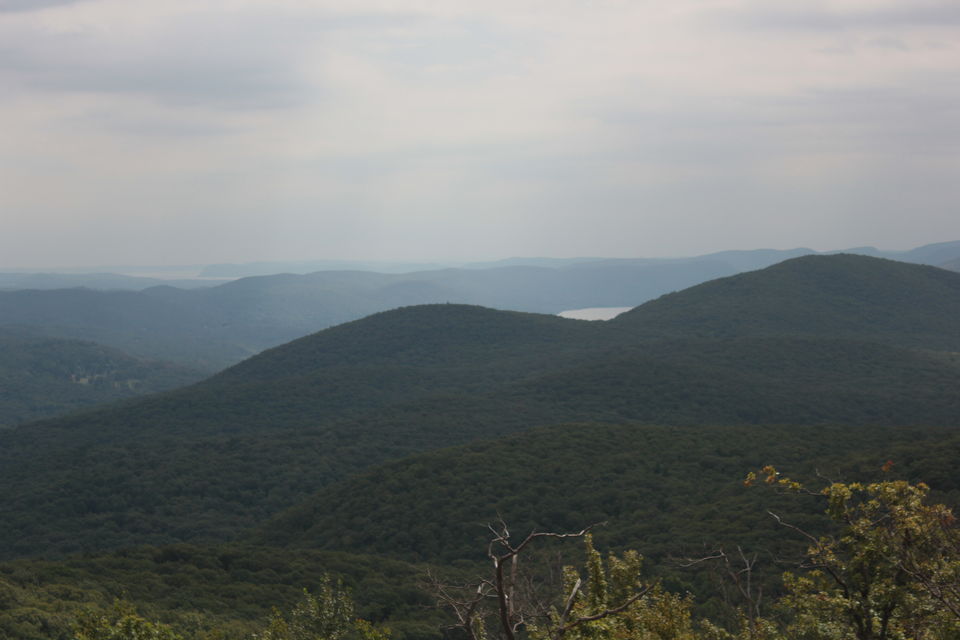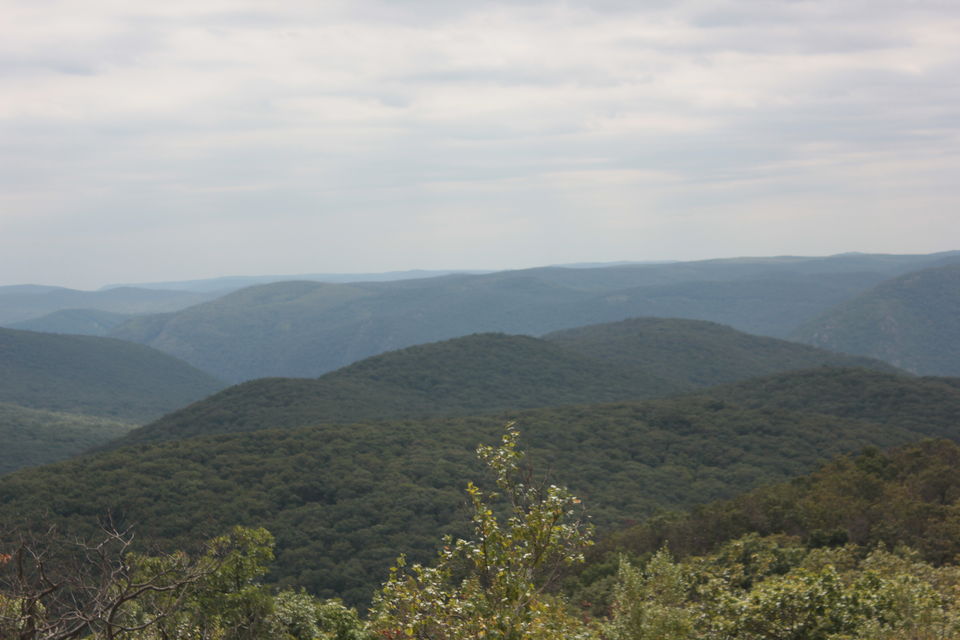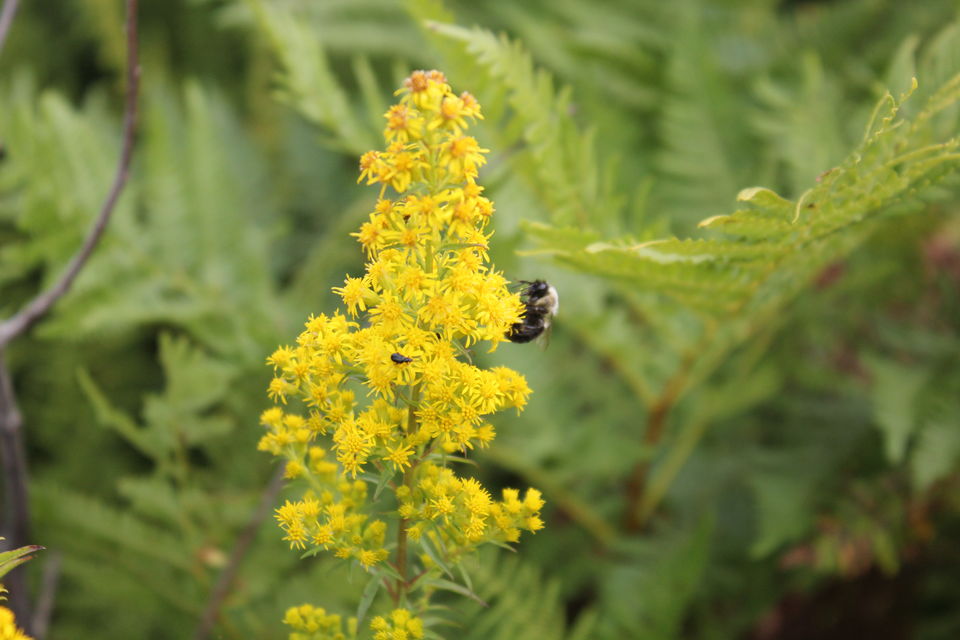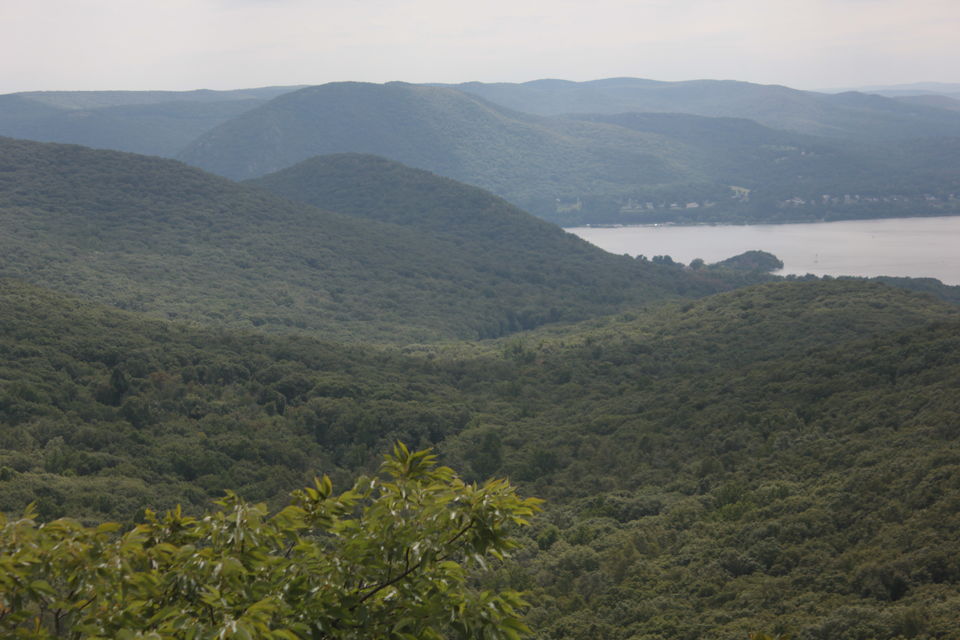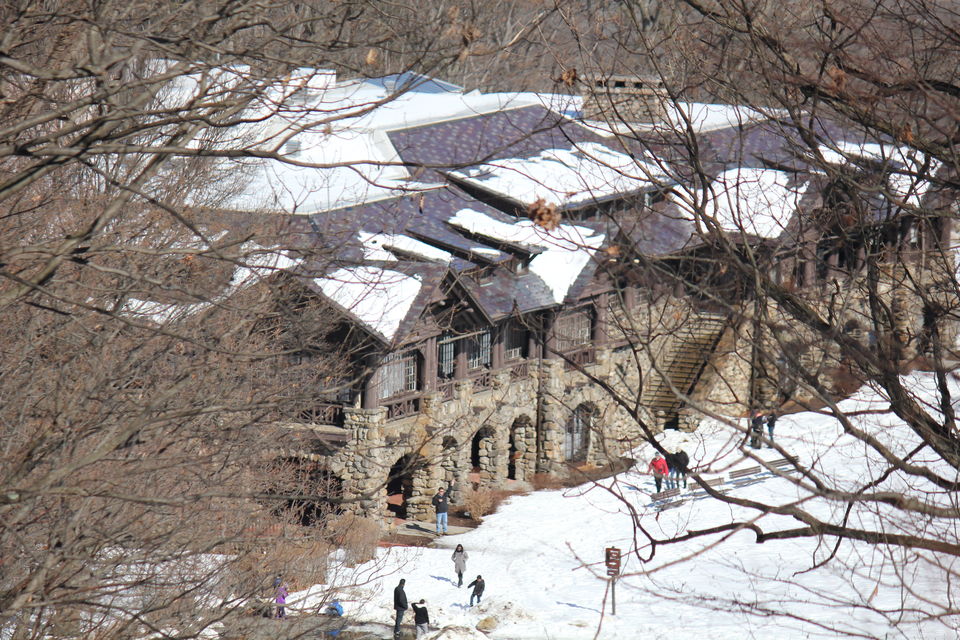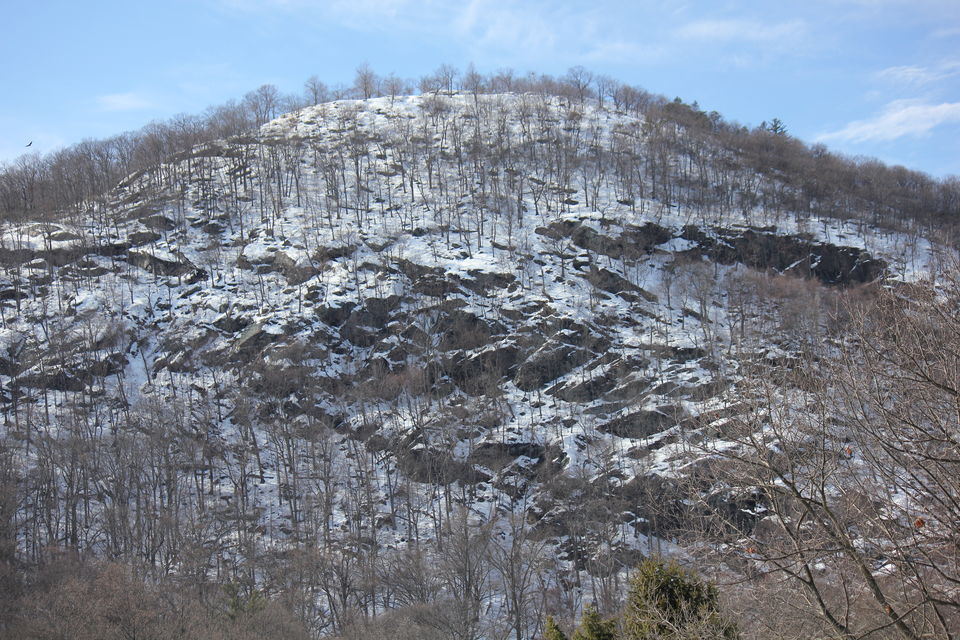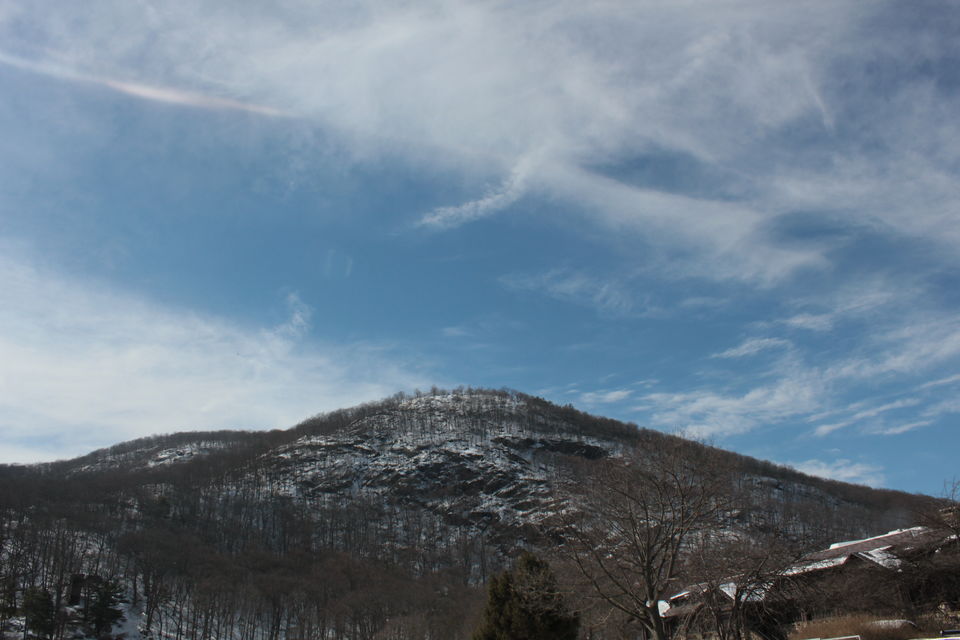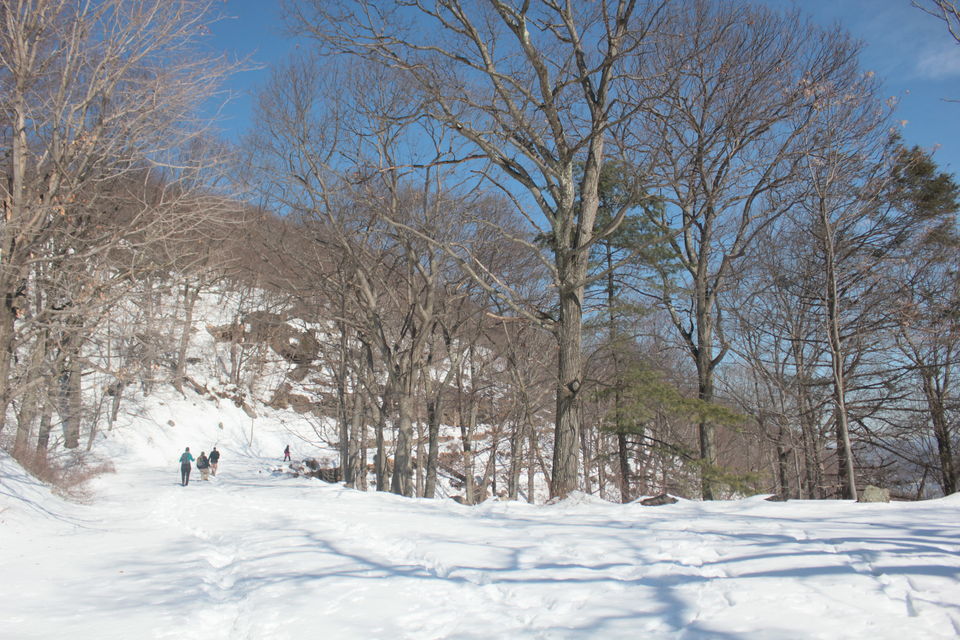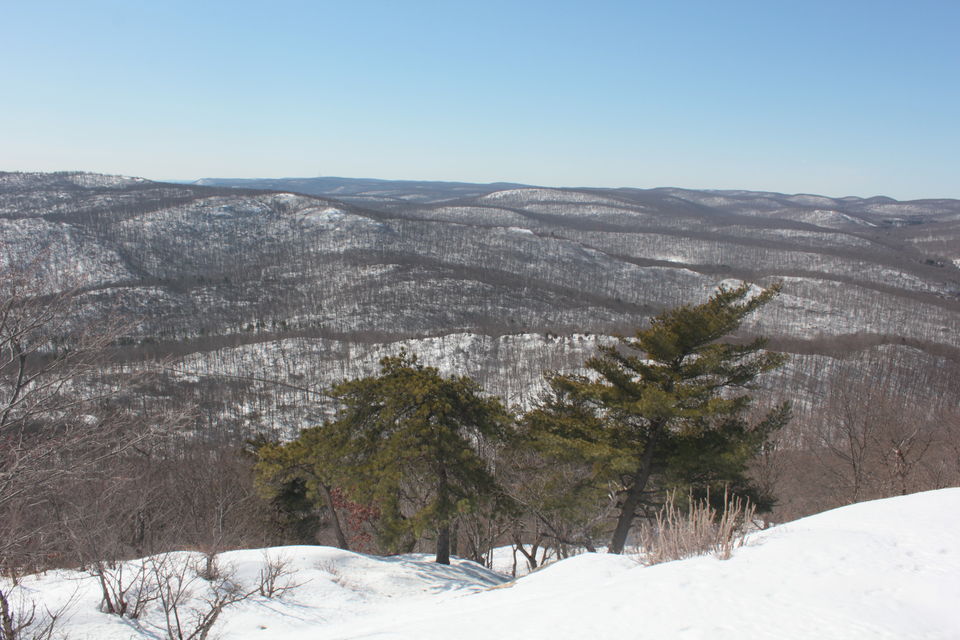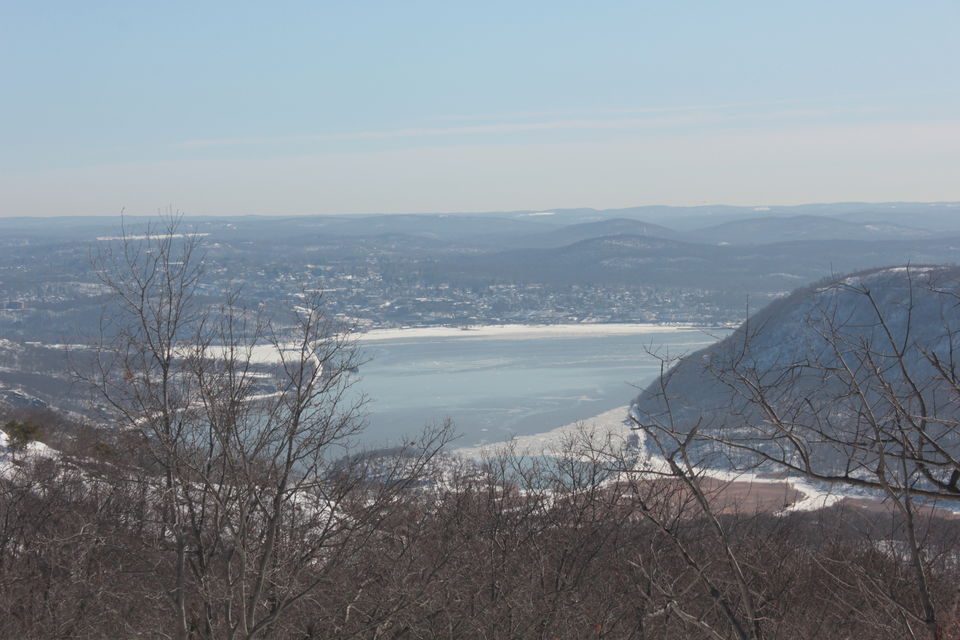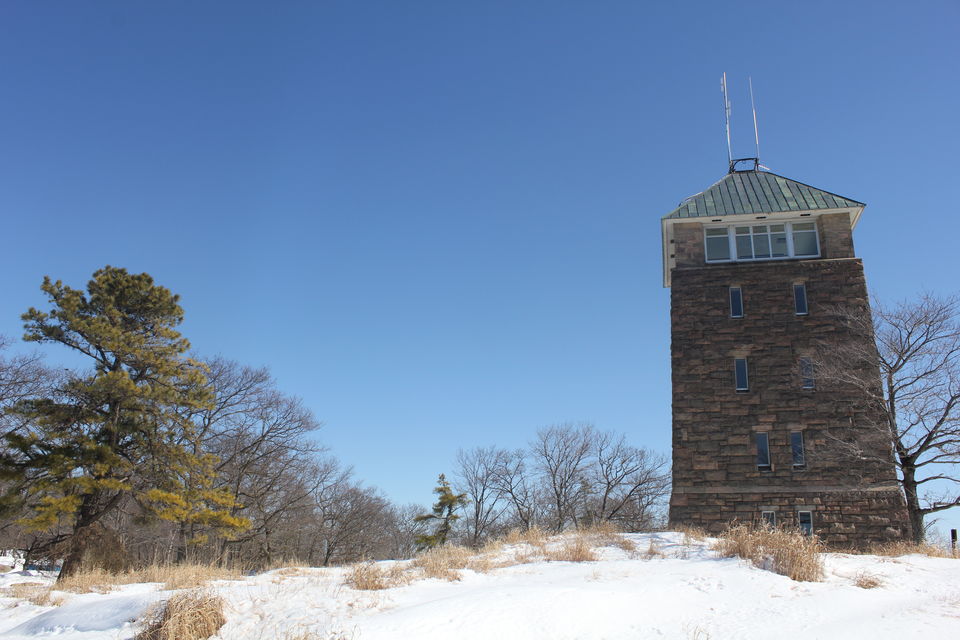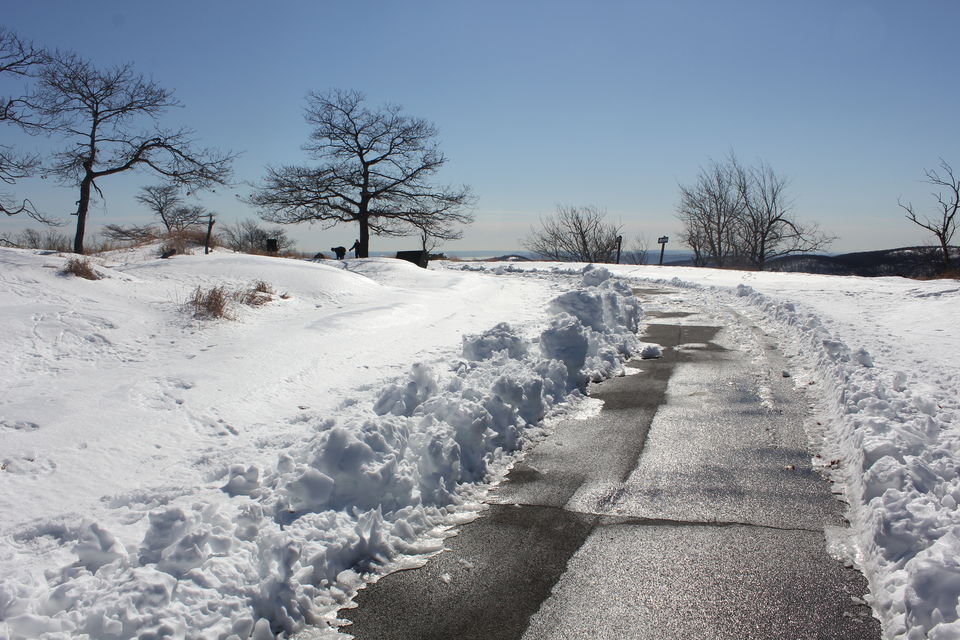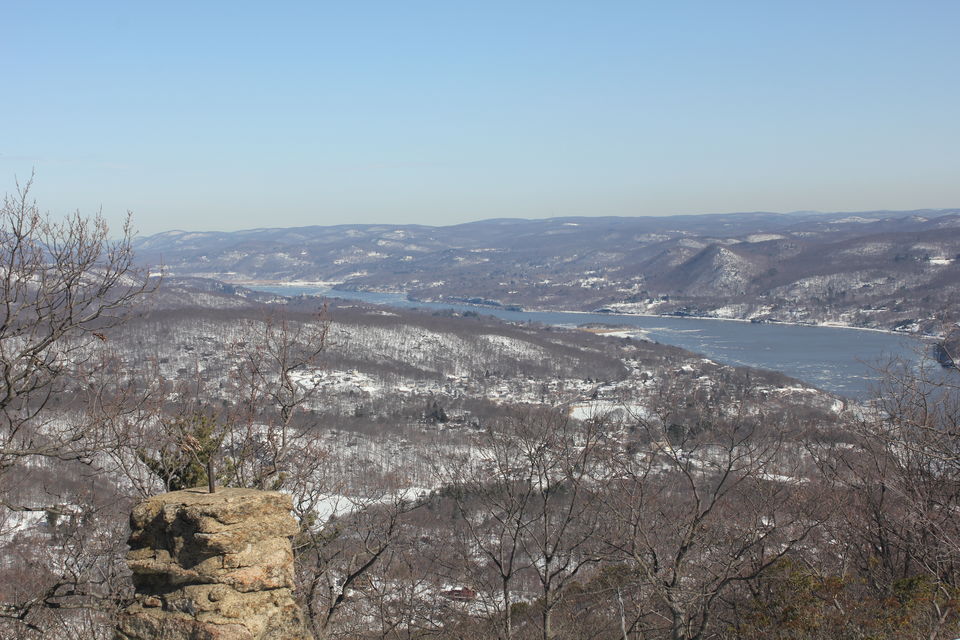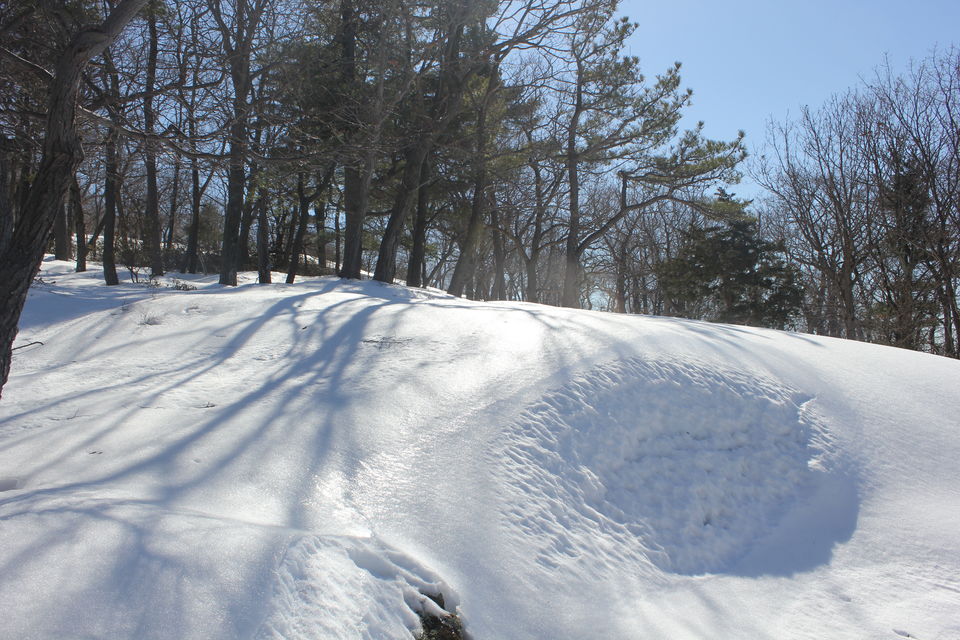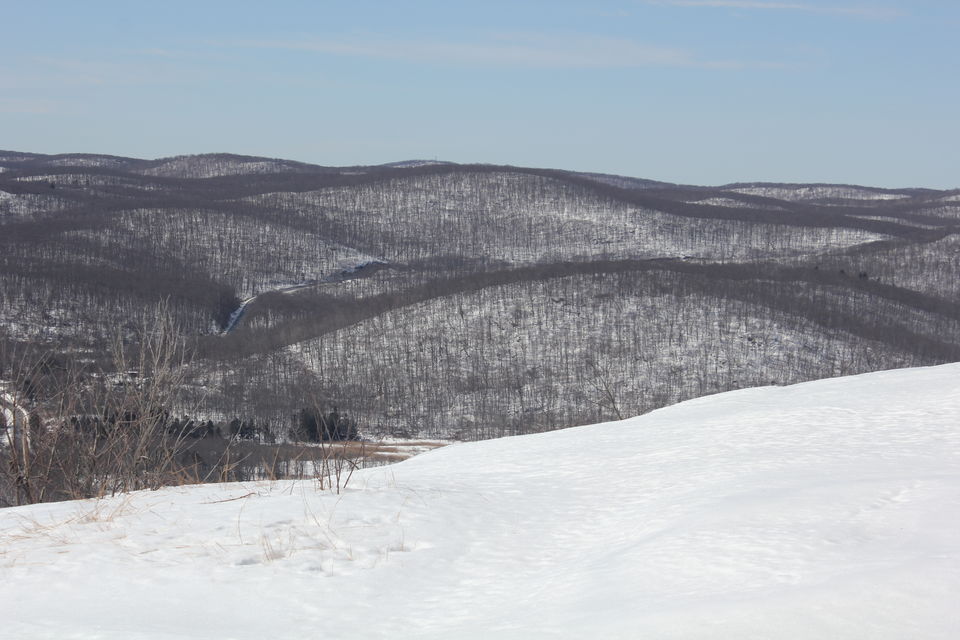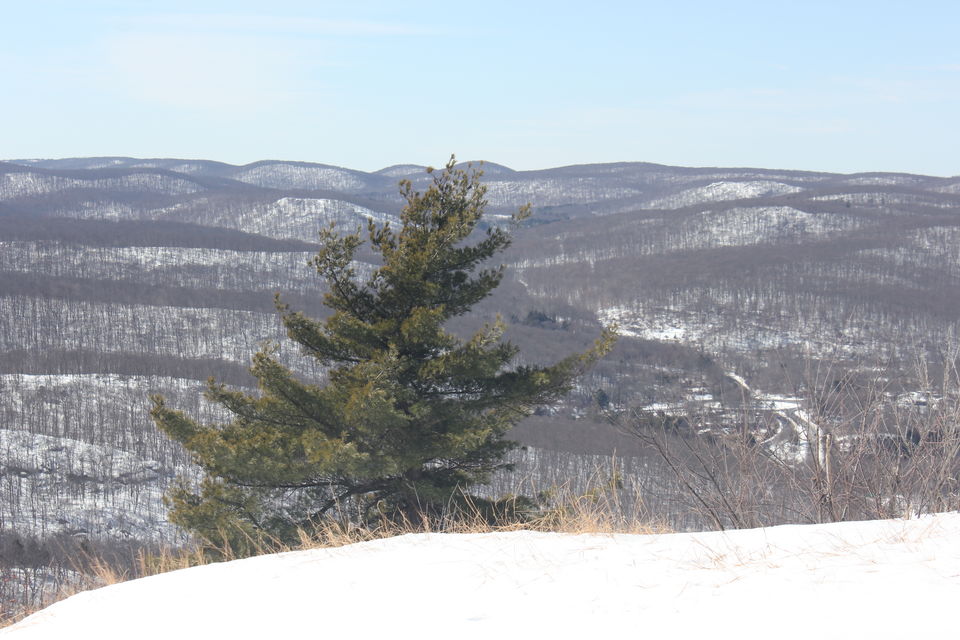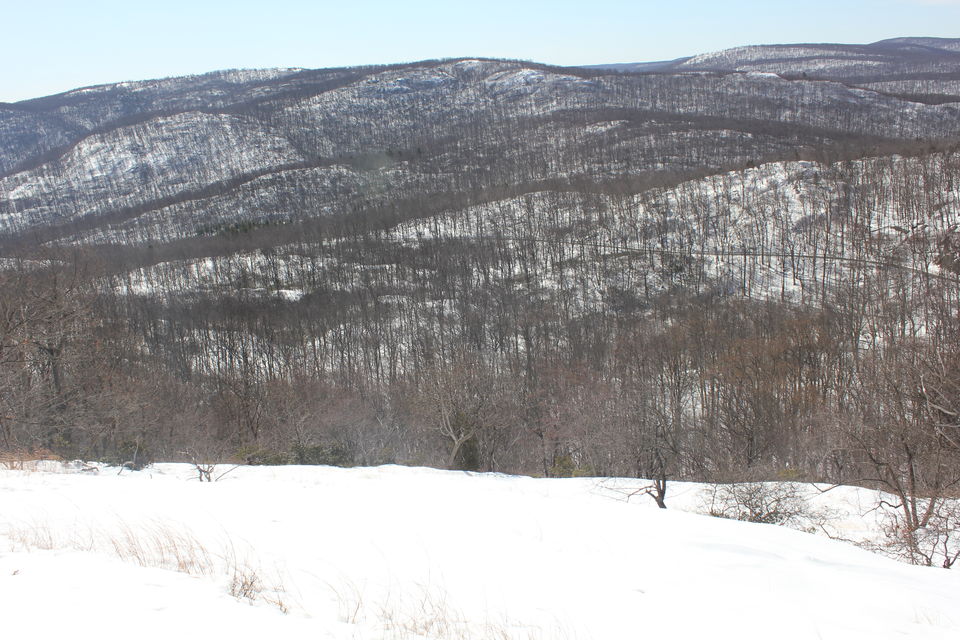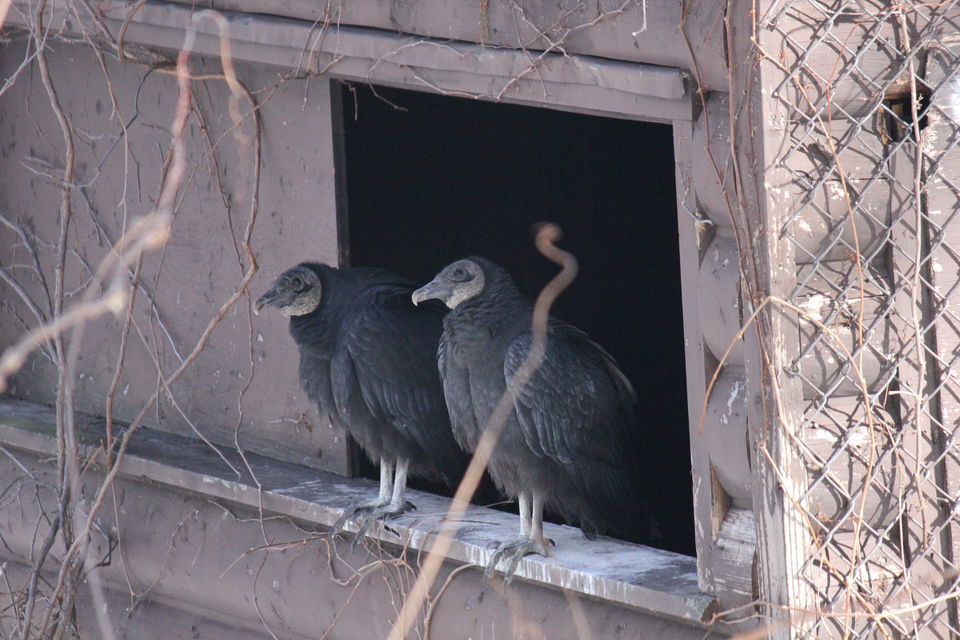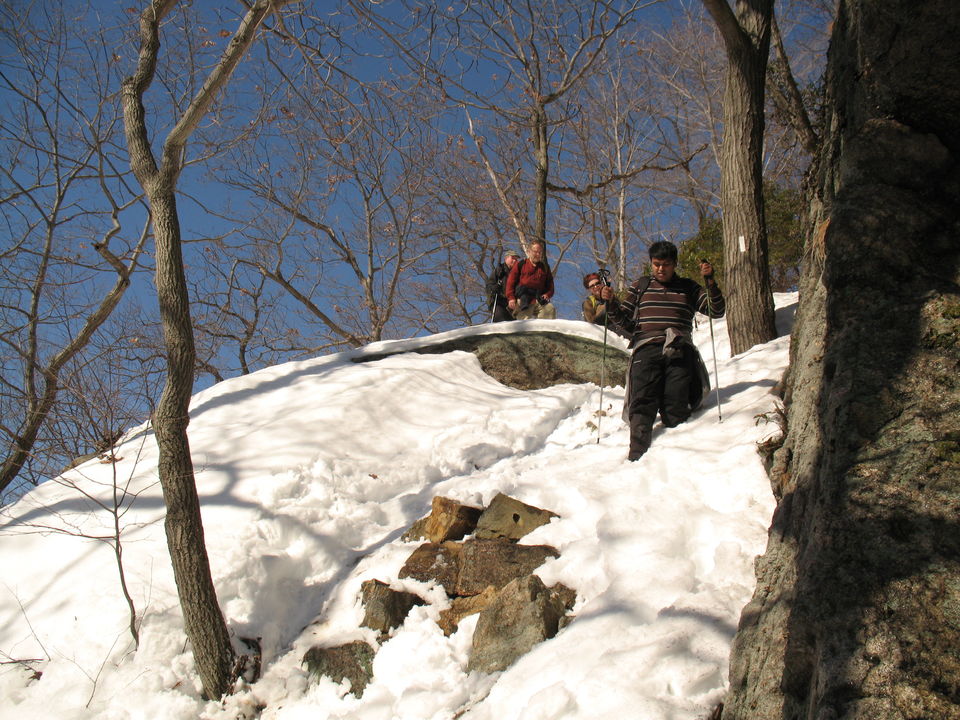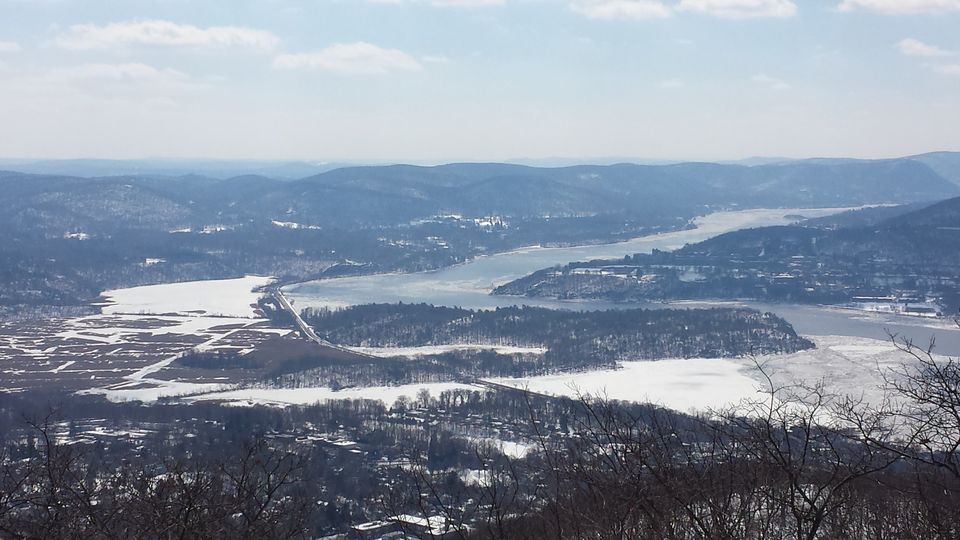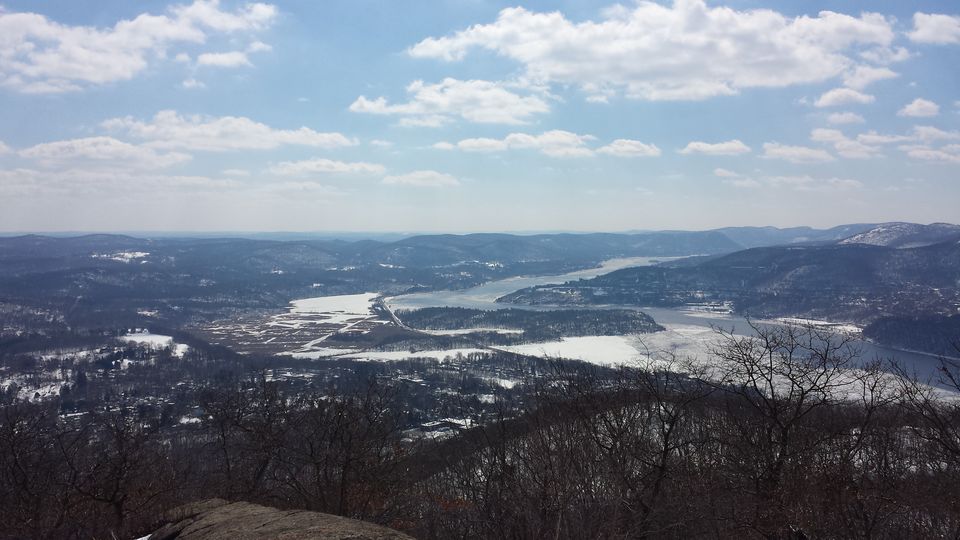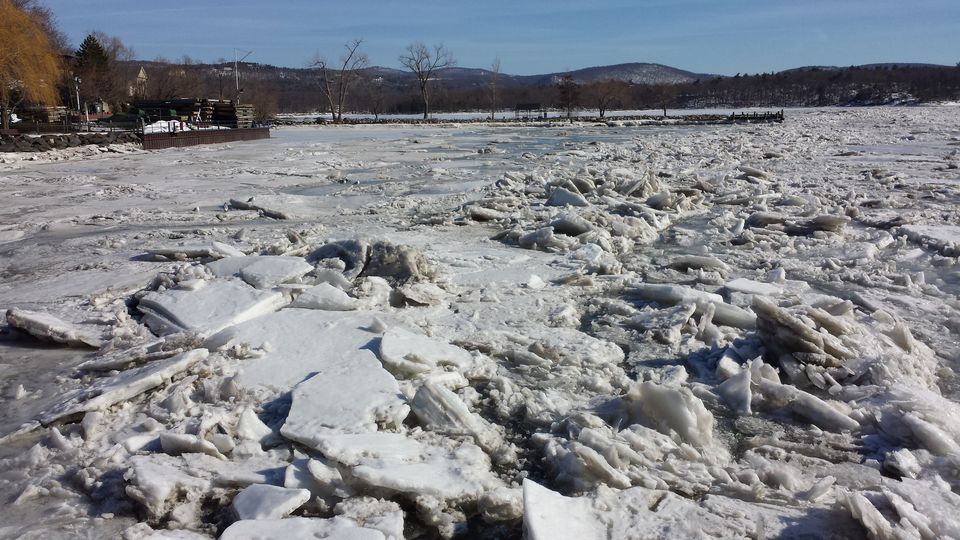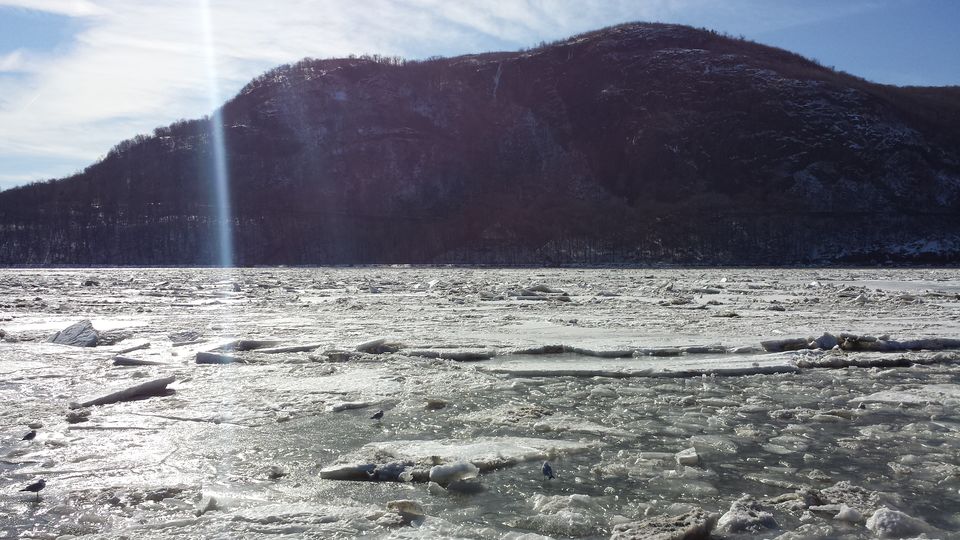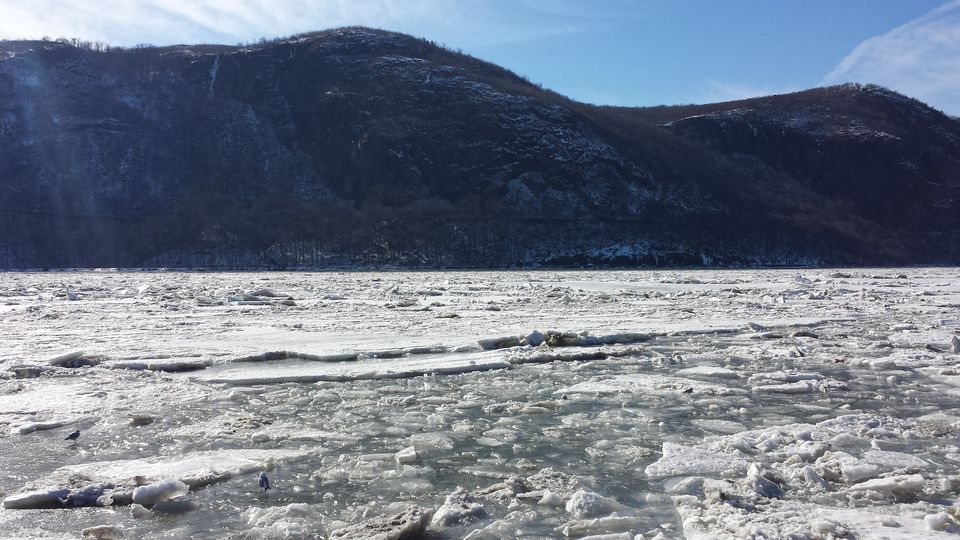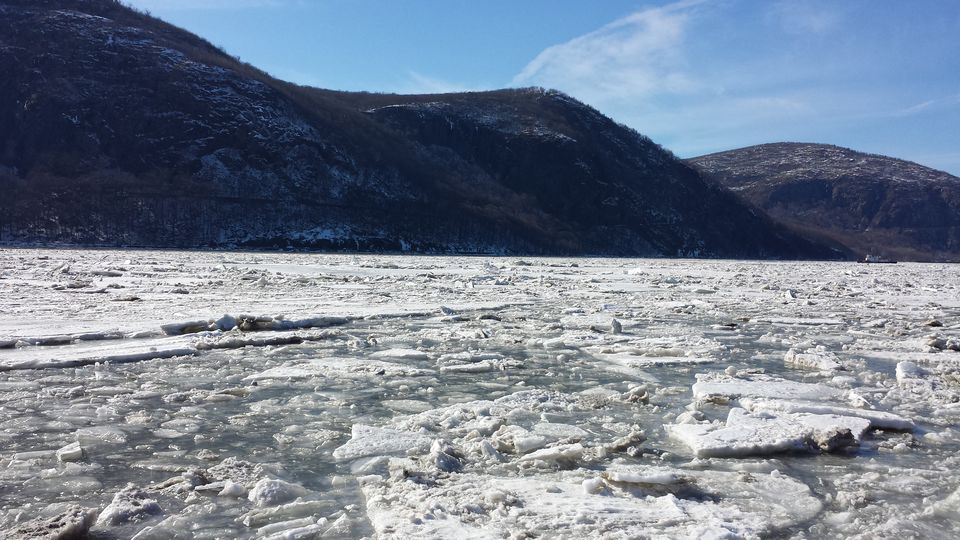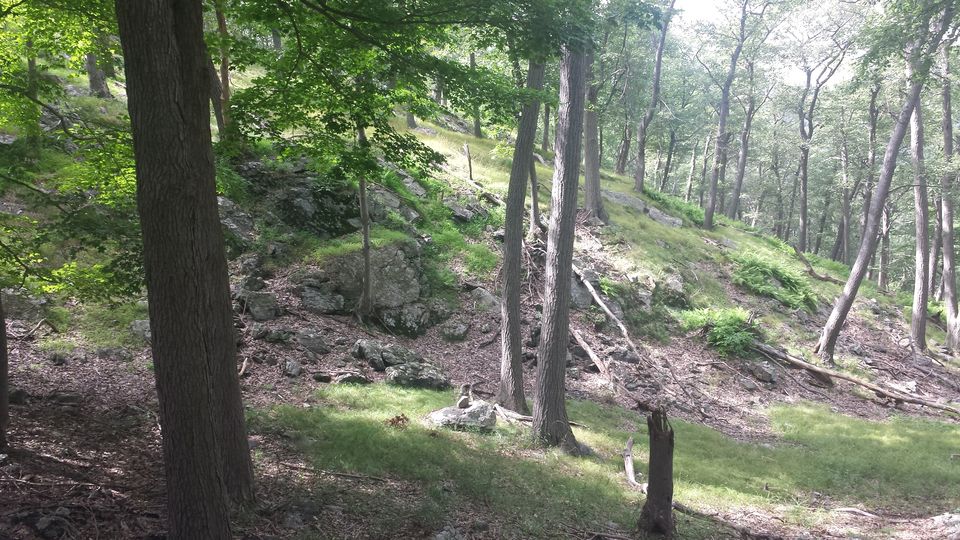 Hiking in the Hudson valley is possibly the best outing that east coast of USA has to offer. It's not John Denver's Rocky mountain high, but hiking through the Appalachian trail (especially Mt. Katahdin knife edge at Maine) to Smoky mountain can be worth reward in life. Well, I'm not saying one shouldn't be crazy about New York City, Boston or DC- there are immense city-life in this side. However we, who get bored easily in the busy life in boulder-jungles of NYC often used to come out and walk into the woods. These are very nice valley of Hudson river with moderate to strenuous dayhikes through well-marked trails. I liked solo-hiking both in summer, autumn and winter with/without company of others. Whenever I felt lost, over-worked or deprived of love, I knew where the mountains are. Alps taught me that :) 
i) Summer Hikes: Mt Beacon Fire tower, Ramapo-Dunderberg-Bear mountain.
From 42nd street, Grand Central station at NYC (often known to tourists as "Times Square"), I boarded on a train to Poughkeepsie. Beacon station is almost around 1 hr 45 mins duration from there. The train journey becomes scenic after a while, when it passes by the banks of Hudson. From Beacon station, a path leads via Dia-Beacon to the foot of Mt. Beacon. The walk is enjoyable, especially if it's during the autumn foliage. A shop is there at the foot: one can grab water, energy drinks if needed. The ascend starts slowly uphill, unfolding natural resources step by step making sharp turns much up. After the first tiring ascend, one can see the reminiscent of the old railway. A little walk above brings hikers to a grand opening from where the panorama of Hudson valley is worth enjoying. I sat on one edge towards the valley for hours during the time of return - it was an unusual feeling. 
This is also the place where I took my sandwiches for the day. Afterwards, I started my next journey to Fire Tower, which was not that tiring, but quite lengthy. The reward of reaching to the top of Fire tower gives beautiful views of mountain ranges hidden in the front side. One can continue more to make a loop for return, however I was totally exhausted to risk the route-finding options and decided not to risk life by being lost - so I went back in the same route I ascended. Ramapo-Dunderberg loop was another route at east to Bear Mountain, that gave breathtaking views of Hudson valley. At that time, we were four friends & one of them even climbed Mt. Kilimanjaro, so we could complete the circuit well. Usually in summer, the play of sunlight and broken clouds over the wavy-green landscape is something to cherish forever. I find it much more enjoyable and interesting than any city dramas.
ii) Winter Hikes: Bear Mountain, Mt. Taurus (Bull mountain).
Winter hikes are much much more complex and thus exciting than the summer. My first hike was at Bear Mountain and I went with a group. There are strict instructions to follow, like one need a set of pole, gaiters, ice-trekkers, gortex shirt/pants, leather gloves, 3 litre of water, headlamp and so on. Usually climbing and coming back alive from a snow mountain is quite a lot of work, one really struggles at part, which makes the hike more enjoyable. We started in early morning following the Appalachian trail (white) to go up the Bear Mountain. It wasn't terribly hard, while the route has many hairpin bends (Z-shape). It was hard though in ascending Mt Taurus, as the Appalachian trail goes straight up with quite a slope without much hold by side or down in foot (poles and ice-trekkers are savior). For Bull mountain, I got down from the train at Cold Spring to head north to the start of the trail.
The views from Bear Mountain were breathtaking up above from the summit. I had to struggle a little bit to go down, especially on steep slopes covered with snow & frozen ice. Mt. Taurus hike was also went very similar, while from summit the views were spectacular - partially-frozen Hudson river, Stormking mountain & Catskill mountain range, bald and wavy white landscape and freezing breeze on a sunny day. Every seasonal hike has something or the other to offer. There is another nice hike via the Breakneck ridge that I missed, which goes quite steeply up that many daredevils do. Possibly later if I visit NYC again, I'll like to do that. Usually these hikes in summer are easy and doable with family members (American families usually do that). Kearns were there to guide us, however due to snow I lost the route quite a few times. After coming back to the starting point, one can watch beautiful sunset from "Little Stony Point", which is definitely worth visiting during summer, but I did it in winter, so I came back to Coldspring harbour to watch the last-lights of the day. It was also very beautiful, while plenty of seagulls, broken-frozen slabs of ice on Hudson, fall coloured trees made quite a good moment before the train to NY arrived.
If you're up for it, especially a solo-hike, definitely make a solid plan reading through nynjtc, route-maps & take backup of 2-3 liters of water, enough nut and grains, chocolates, trailmix and sandwiches for lunch, a sound body (not necessarily the most fittest one), a positive spirit and a mind to discover new things. Happy hiking!