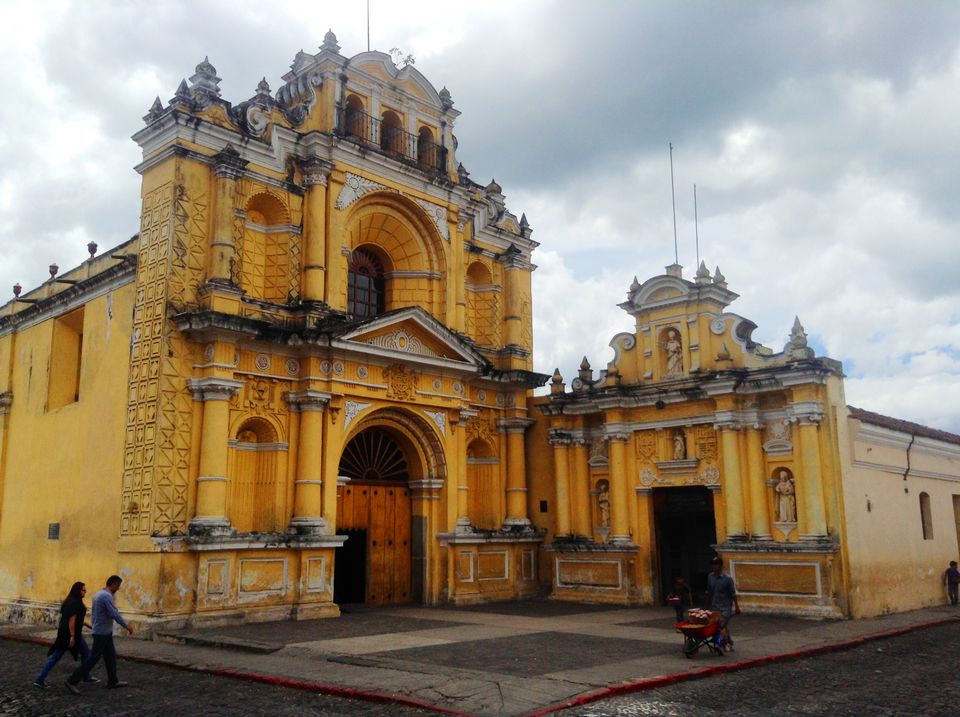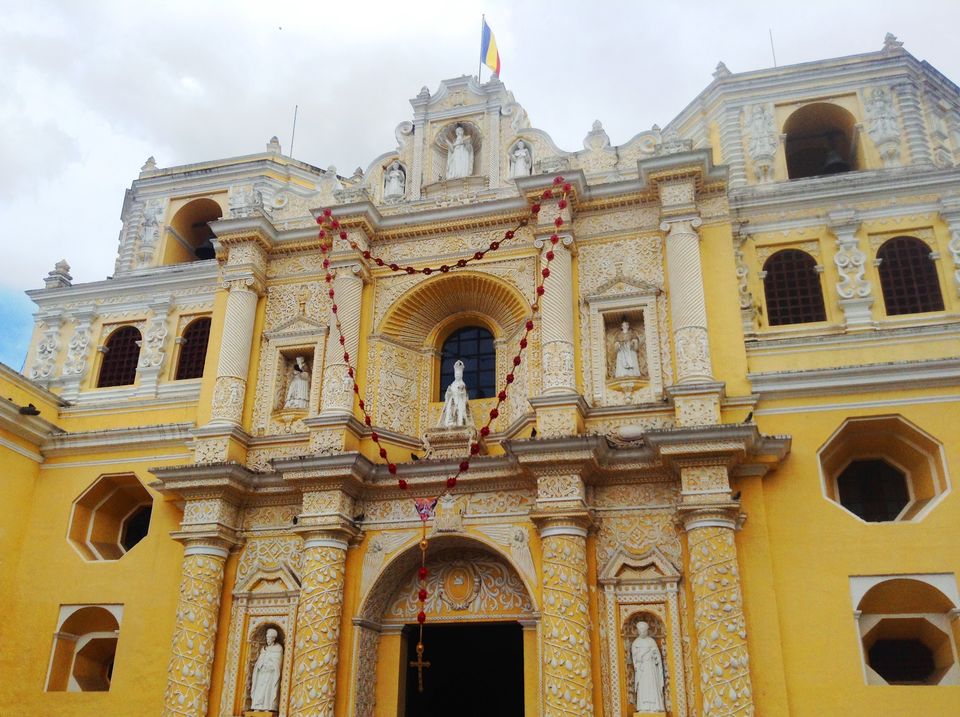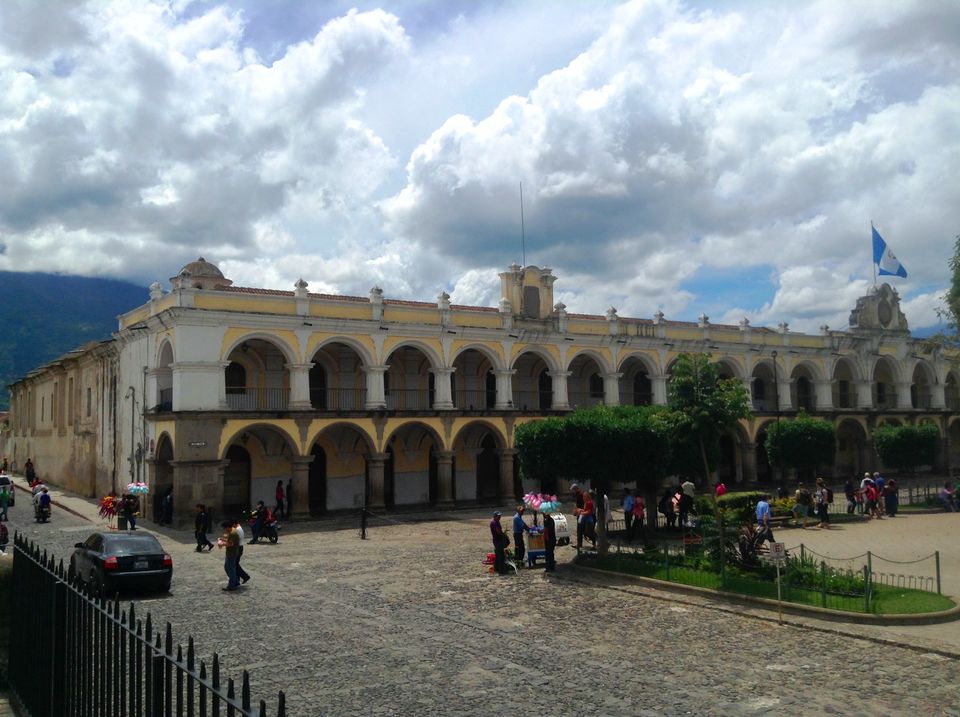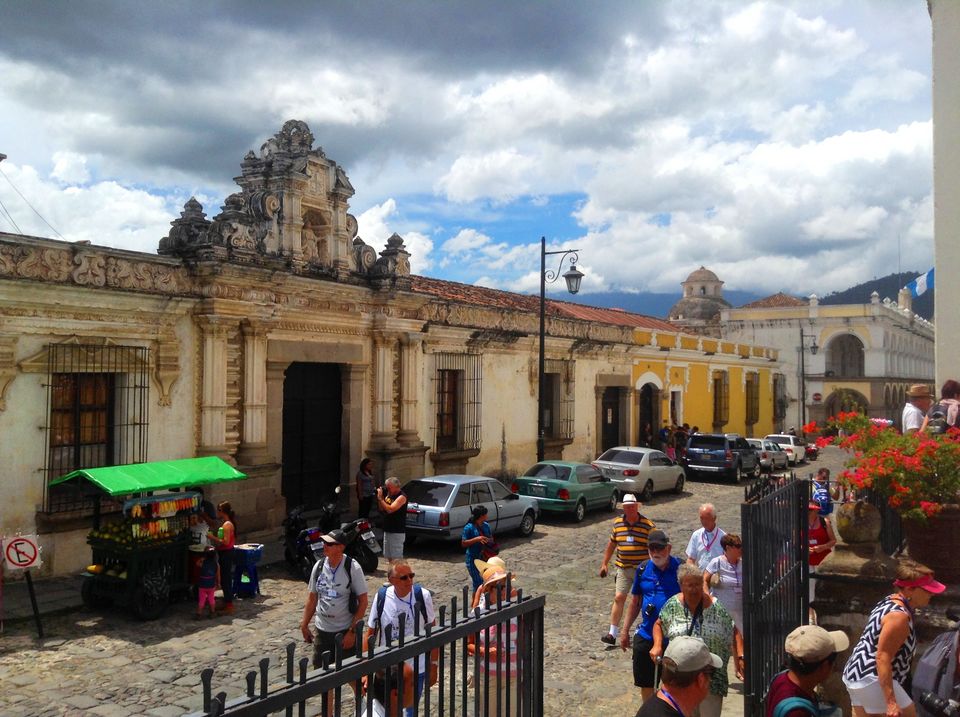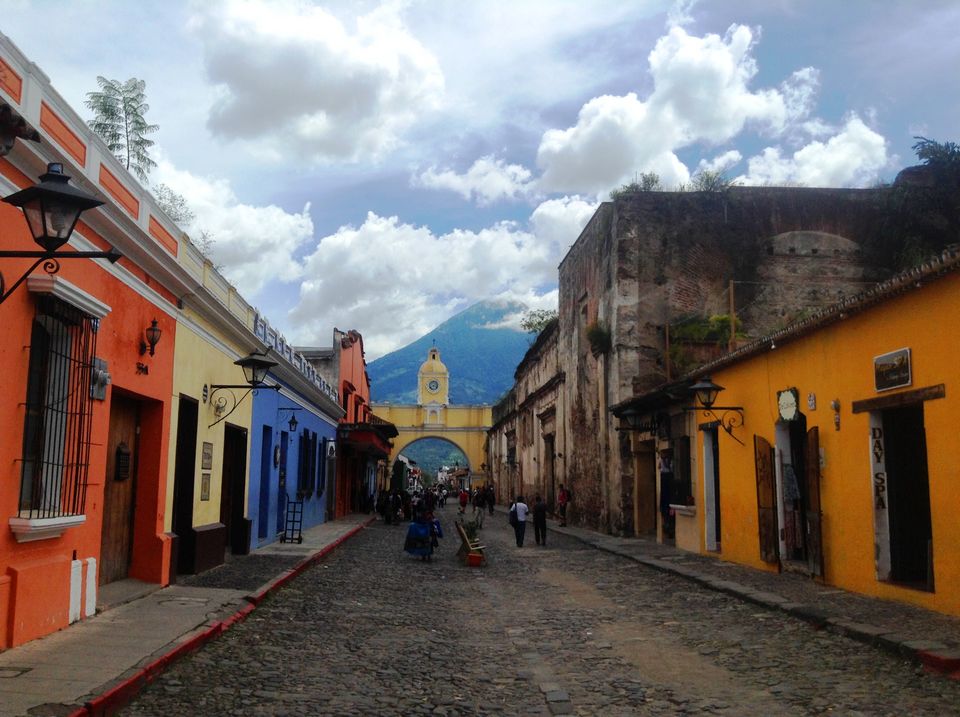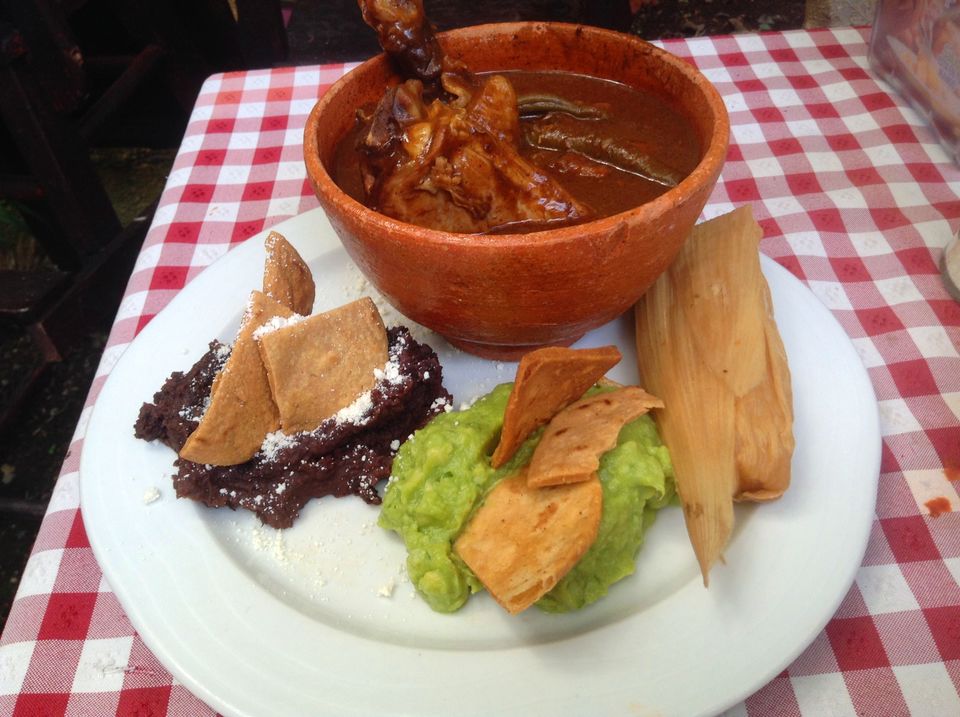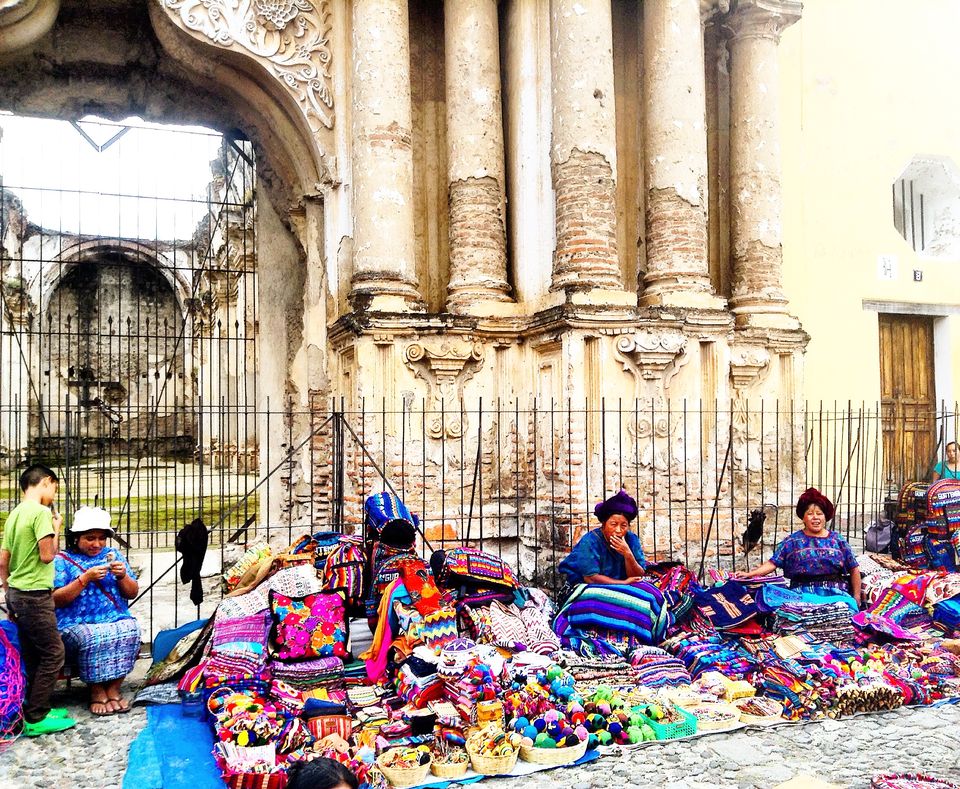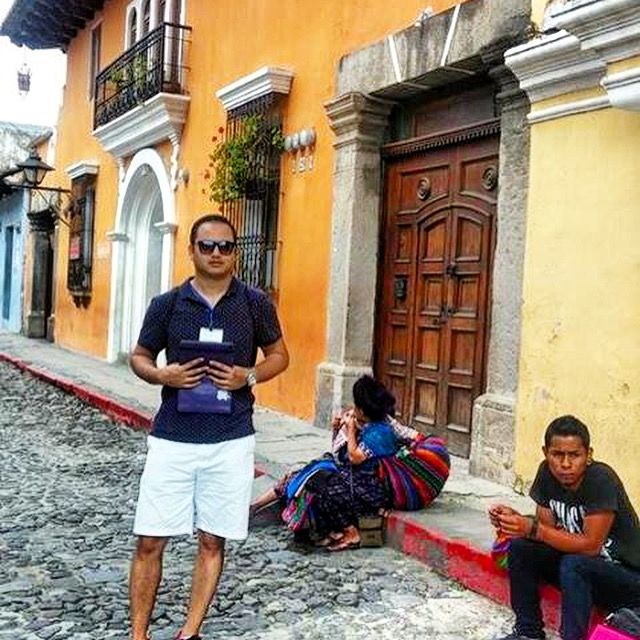 I had never heard that Antigua existed in Guatemala in Central America. For me, ever since I was a child, Antigua's fond remembrance was only when we used to watch cricket at home and the name Antigua and Barbuda was spoken to by the commentators. The West Indies team had a few players from the Island country. I did manage to visit this country last year in 2014 during my Caribbean sojourn and was delighted to enjoy its pink beaches and gorgeous hospitality.

As I was doing my research for the trip to Guatemala, I stumbled across a quaint little El Dorado called Antigua. This was one of Guatemala's most treasured places and an UNESCO World Heritage Center. Built in the 16th Century by the Colonial Spaniards, this City at an elevation of 5000 feet above sea level and surrounded by the Mayan Coffee cultivating Highlands, Antigua stands in the middle of three active volcanoes. From every corner loom the majestic volcanoes which still bellow smoke. This picture postcard town with its unique "barroco antigueno" style of Italian Renaissance inspired architecture is a treat to the eyes and you are transported to an era in the early 16th century.  
We were docked in the Port of Puerto Quetzal which is the largest Pacific Port of Guatemala. Antigua is about 80 kms north of Puerto Quetzal. We booked a tour with our Port Excursions team and took a Bus Ride through Volcanoes, Coffee and Sugar Cane plantations. As we started climbing the highlands the air was visibly cleaner and fresh.

Our first stop was at the Jade Museum in Antigua and from here would start our exploration of the charmed city of Antigua. We booked ourselves a tour guide, an old gentleman called Manuel from Antigua who took pride in his city and his culture. He was a walking piece of encyclopedia and we had a great time exploring the town.

The first sights of the town are enough to fall in love with its colorful and vibrant architecture which is so well preserved even today. Cobbled streets lined with rows of colorful houses and charming grand Churches, Cathedrals, Monasteries and Historical Buildings makes it a unique place. From every part of the town, one can see the active volcanoes smoking in the background. The place, due to its elevation was not hot and humid and a constant cool breeze made our trip every bit memorable.

We explored some of the major sights including the Captain General Palace, the Cathedral of Saint James, Church and Convent of Capuchins, the City Hall, the La Concepcion Monastery, Nuestra Senora del Carmen, La Merced Church, San Francisco Cathedral, Santa Domingo and the San Pedro Monasteries. The architecture and the colors lend it a unique charm. The most important relic however was the La Arch which was perhaps the most iconic of Antigua's history.

We spend an hour in their local market with tons and tons of local handicrafts and wares. I bought a fascinating hand made painting by the local Mayan women of the Highlands which was definitely worth every bit!

Our guide Manuel took us to a delightful local Restaurant run by an Antiguan Family and serving all the local delicacies. The food was quite interesting and tasty. I was surprised to find resemblances to our Indian food, with breads baked in hot iron girdles, curries of different meats.

This was one of my most memorable trips in recent times.