Having itchy feet and an urge to travel to unknown places took me to Seattle. It was Sunday and we woke up quite early to have the whole day to explore the city and be back by night. Seattle is not quite far from my place, just a 3 – 3.5 hours drive from where I stay. The drive was fabulous with all the beautiful things to look around full of picturesque vista (I have an unknown love for road trips). One can grab a bite on the way just like we did or can carry some eatables along to keep yourself repleted.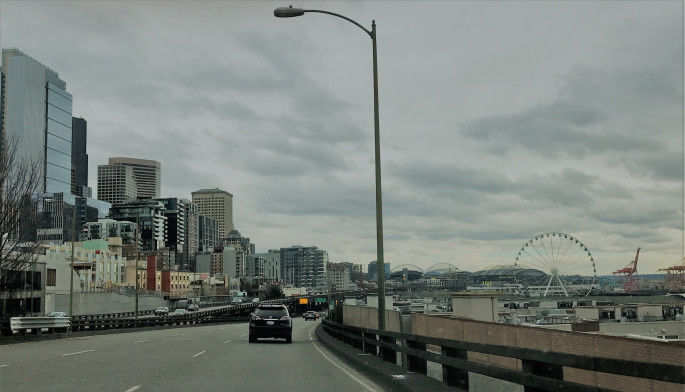 Having reached the city, you may find it a little difficult to look for a parking. Not to worry and thanks to the numerous public parking options available. You can find a suitable parking near the spot you are planning to visit. We found one near the Space Needle and roamed around for the next few hours unperturbed.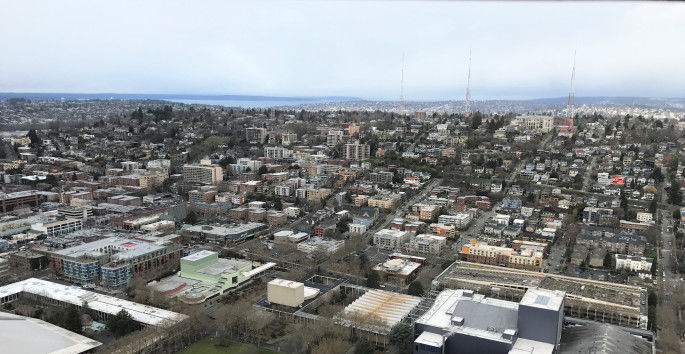 Our first spot was Space Needle which is an observation tower in Seattle, Washington, a landmark of the Pacific Northwest, and an icon of Seattle. It was built in the Seattle Center for the 1962 World's Fair. It is 184m high, 42m wide and weighs 9550 tons. It can withstand winds of up to 200 miles per hour and earthquakes of up to 9.1 magnitude and has 25 lightning rods. The view from the top is simply implausible, it is one of the best experiences one would have in a lifetime.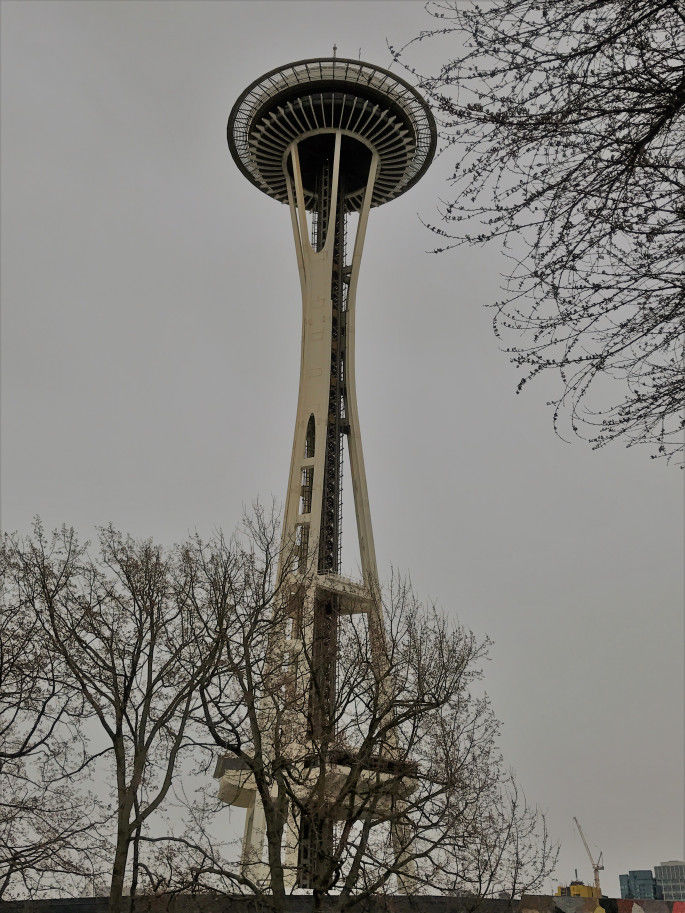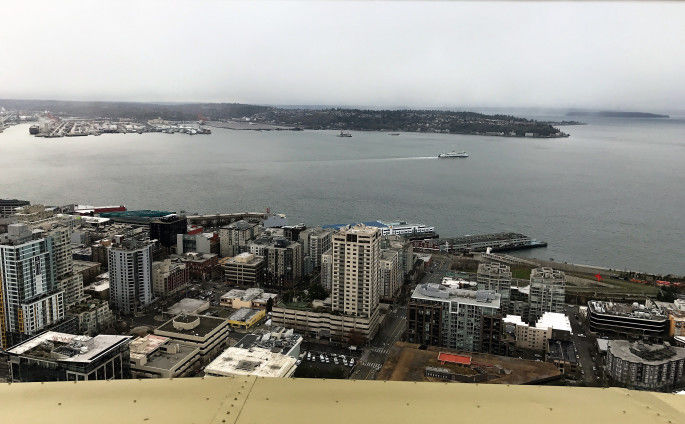 The next destination was Chihuly Glass museum dedicated to the medium of glass. This museum celebrates glass and its infinite varieties of form, color and texture. If you appreciate art of any kind, this museum is for you. It is full of endless structures created from glass and will leave your mouth wide open in amazement. Just beside the glass museum is Pacific Science center which teaches children and adults about environmental stewardship, wetland ecology and nature awareness. It totally depends on you as to which spots you want to cover and which ones you want to skip.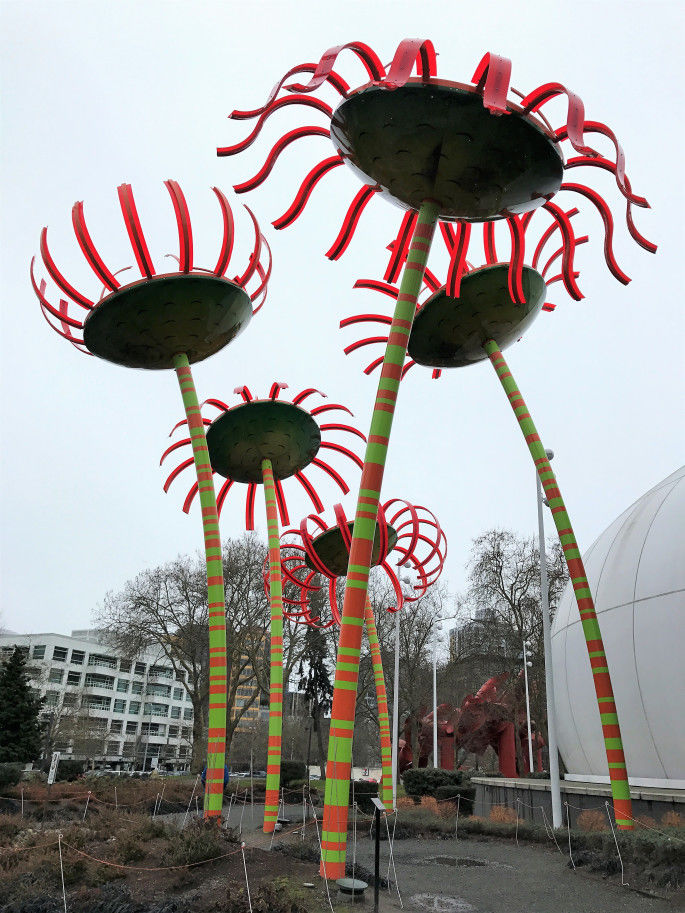 We skipped it and headed towards the Pike place market. It is public market overlooking the Elliott Bay waterfront in Seattle and is one of the oldest continuously operated public farmers' markets in the United States. It is a place of business for many small farmers, craftspeople and merchants and you can buy a souvenir for yourself. There are many restaurants also where you can try different varieties of mouth-watering seafood.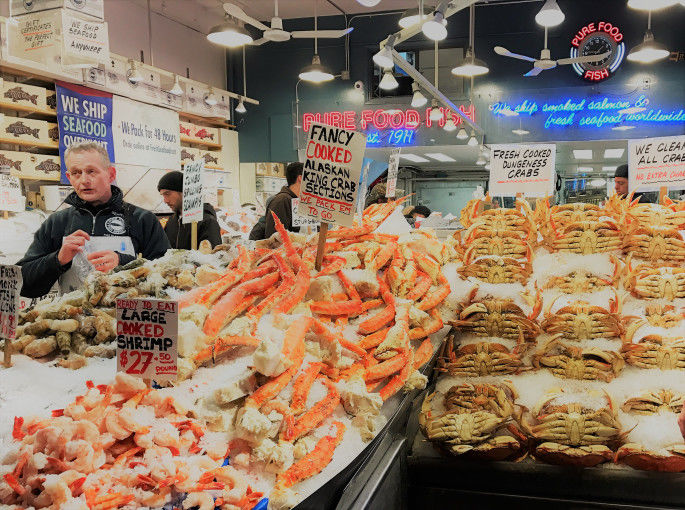 Our next stop was the famous Ballard Locks. It is a complex of locks at the west end of Salmon Bay, in Seattle. The Ballard Locks carry more boat traffic than any other lock in the US and has the fish ladder along with Carl S. English Jr. Botanical Gardens nearby where you can spend some of your time adding to the tourist spots in Seattle. It was late afternoon after going around the city and covering all these spots. We moved towards our last spot and on the way we encountered the Seattle Great wheel, one can get a clear view of the city from it.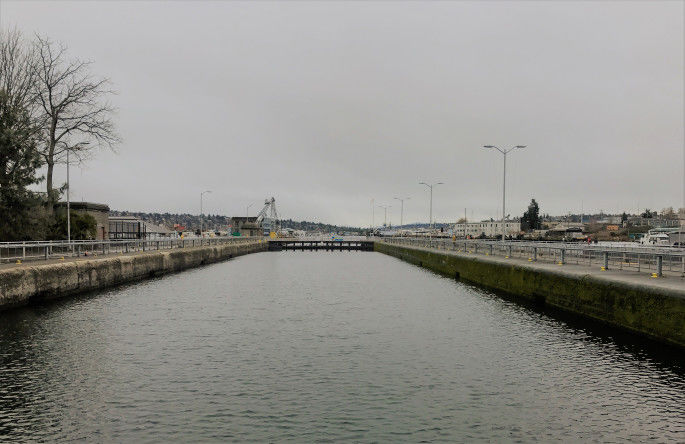 Last but not the least, we visited the Museum of Flight which is a private non-profit air and space museum in Seattle. It boasts of being the largest private air and space museum in the world and hosts the largest K-12 educational programs in the world. Here you can watch and learn about different types of aircrafts, spaceships, their technology, how astronauts survive in space and how do they carry out their daily routine and many more informative bits. It will curb your curiosity and answer your questions related to airplanes and the contribution of NASA in various space missions.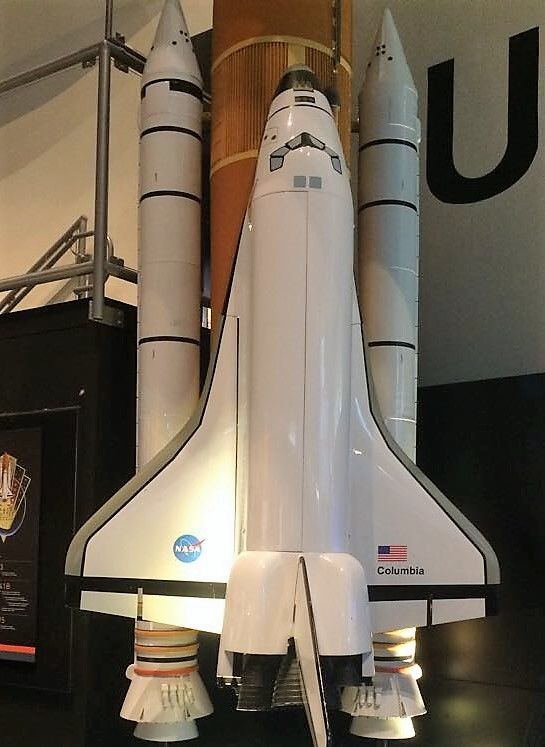 This sums up the one day tour in Seattle. It was definitely worth the time and to ditch your sleep on a Sunday to see a whole new city and have a wondrous experience.