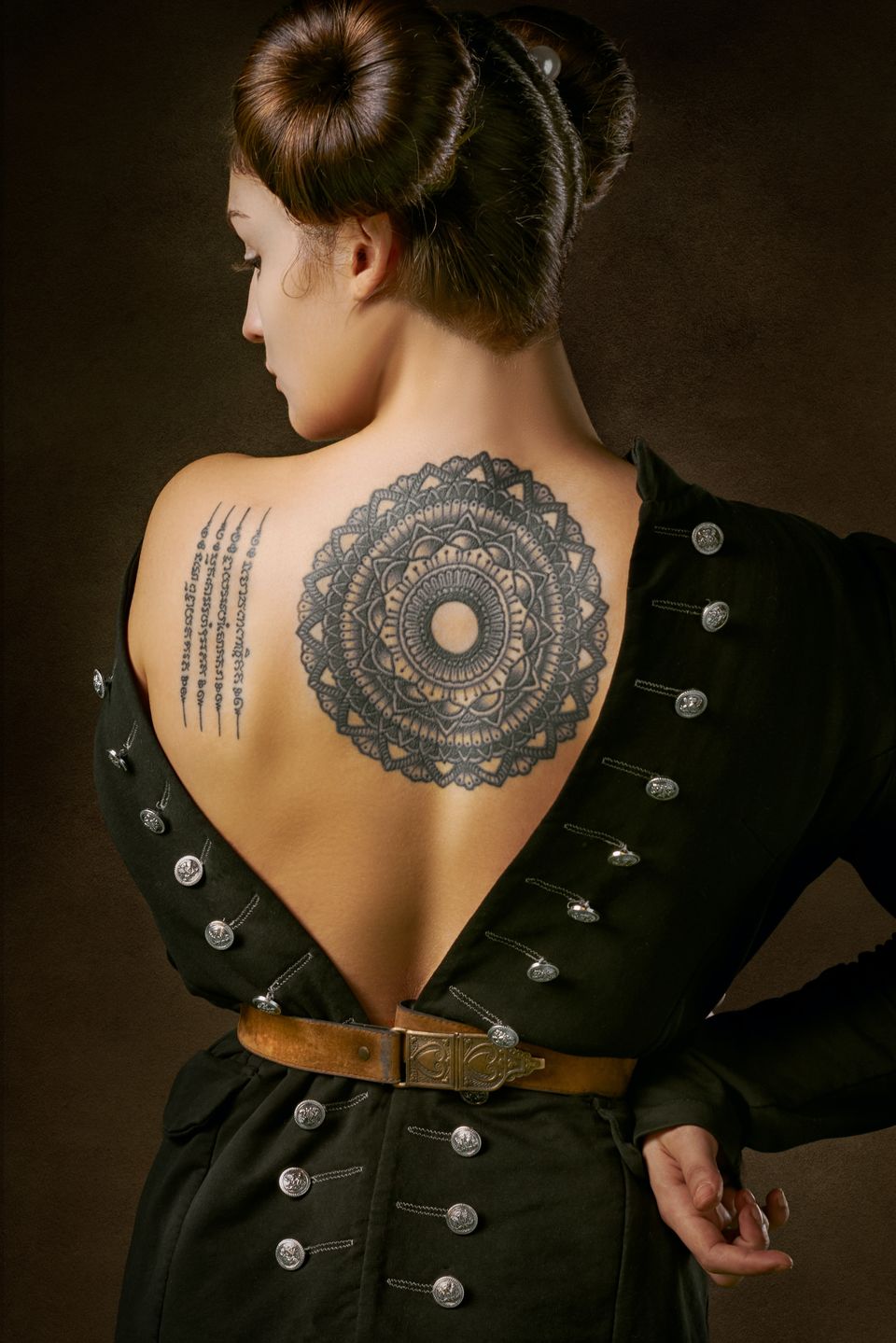 While on a road trip with a couple of my friends who love tattoos, they were contemplating getting inked to remember the trip by. This got me thinking about how tattoos make the perfect souvenirs from a holiday. It's not uncommon for travelers to make their way to the far corners of the world to get tattooed by artists who specialise in traditional art forms.
Flaunted by warriors, tribes and priests of the past, tattoos are a great way to express yourself and create a an imprint of your journey to a new country.
Here's a list of tattoos to add to your bucket list as you explore new countries and come back with stories your friends will love hearing about!
1. Mehendi from India
A temporary 'tattoo' made of 'henna leaves' - it's a great way to flaunt a pattern which changes from regions within the country! Designs range from traditional motifs like the peacock and mangoes to patterns influenced by the Mughal rulers. A part of Indian culture, it also features in Middle-Eastern countries.
2. Sak Yant by a Buddhist monk in Thailand
A traditional art form which imprints intricate patterns of deities, symbols and geometric designs, this tattoo is inked by an 'Ajarn' tapping a needle into the skin!
3. Irezumi for a piece of history from Japan
An art form that's linked to 300 BCE, it's traditionally associated with criminals in Japan. The patterns range from cherry blossoms to dragons and are created using a wooden needle with a silk thread. Now cherished for its art from the ukiyo-e era, it's gaining popularity among the youth of Japan.
4. A mark of strength with a 'Tatau' from Polynesia
Traditionally created with a hand-tapped method with wood and needles, these beautiful motifs from Hawaii, New Zealand and Tahiti feature turtles, tiki figures, waves and other Polynesian symbolism.
5. A Celtic Tattoo from Ireland
Spirals, knots and crosses - this style depicts the art form which has changed from across centuries in Ireland. Originally a tradition followed by the Celts, a tribe mainly in Ireland, this art form has grown to be popular with many tattoo enthusiasts.
6. Pin-up tattoos from America
One of the few traditional styles which feature coloured inks, these tattoos were loved by soldiers and sailors of the USA. Mermaids, pin-up girls and other nautical themes illustrated with bold, stark lines make a great souvenir from the country.
7. Kalinga tattoo by the oldest and last artist - Whang Od
The living legend from Kalinga, Philippines is over 100 years old and has been tattooing many with the traditional style from the region. She uses a thorn from a citrus plant like a Pomelo tree, threads it to a bamboo stick and dips it in a mixture of charcoal and water to create memorable patterns for her fans to take with them.
8. Ptasan facial tattoos from Taiwan
If you're bold enough to get your face tattooed bookmark these tattoos from Taiwan! A traditional form flaunted by the indigenous people of the region, it's inked using an 'Atok' - a toothbrush like instrument with about sixteen thorns that double as needles, from tangerine trees. It's dipped into ink made of charred pinewood resin - a story in itself!
9. Mayan and Aztec tattoos from Mexico
A practice originating from about the 12th century, Mexican culture features tattoos of Mayan deities and geometric shapes which perfectly capture the culture of Mexico in ink. It's unique patterns are a jewel to adorn your skin with!
10. Heiroglyphs as featured on mummies of Egypt
Egyptian tattoos are full of religious symbolism and form a strong bond with the priests and priestesses of Egypt. To this day, mummies are identified by the well-preserved tattoos which range from Ankhs, the Eye of Ra and many more designs that an ode to Egyptian gods.
11. Godna tattoos by the Baiga women of India
A tradition that's handed down among the women artists of the Baiga tribe, this dying art form follows beautiful patterns hand drawn on skin by bamboo for outlines. The ink is created by crushing Ramtilla seeds which is tattooed using needles. The healing process can take a week and includes the application of herbs and cow dung. A truly rare art from the semi-nomadic tribes belonging to the central and eastern states of India such as Madhya Pradesh, Uttar Pradesh, Bihar and Odisha.
So there you have it - a list of tattoos to mark your journey with. The next time you are planning a visit to any of these countries, don't forget to include a visit to the local tattoo artist who can give you a memory and stories that will last a lifetime!
Earn credits and travel for free with Tripoto's weekend getaways, hotel stays and vacation packages!
Think we missed out on something? Tell us about it in the comments below. Or write about it here on Tripoto and earn Tripoto Credits!