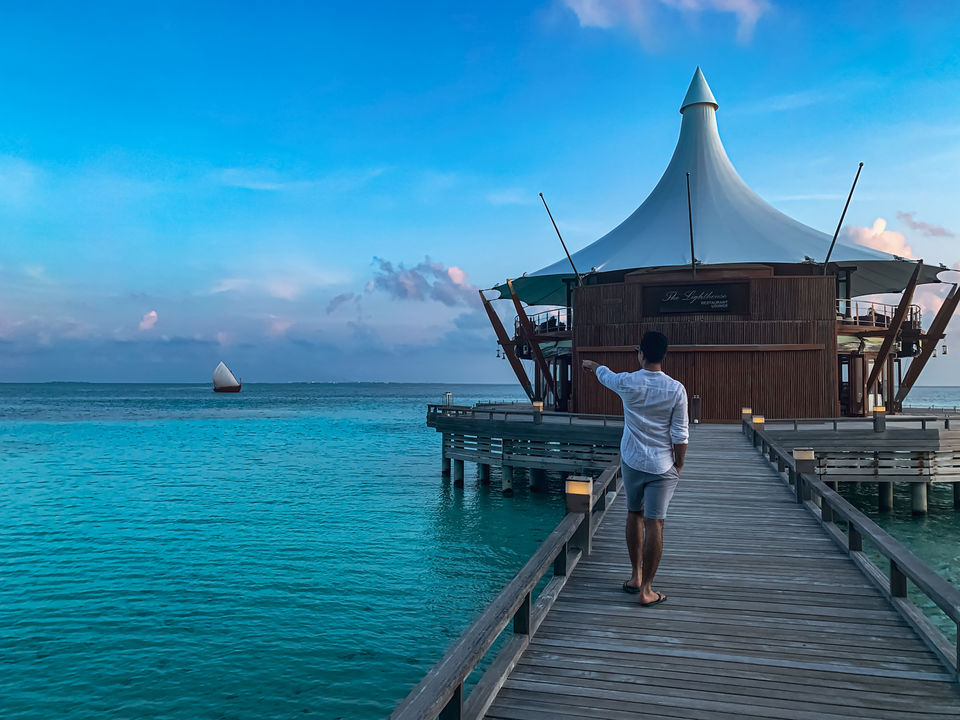 Have you dreamt of staying in lavish hotels around the world? I know some of you may think its waste of money, but would you think the same when I say, I managed to find good deals and still stayed at these below lavish hotels for much cheaper rates? Even if you don't want to stay in lavish resorts and hotels, its always fun to look at experiences and pictures of people who travel to such places. Atleast I love doing that! Because, why not? Atleast I am getting to see these places on social media and dream about them!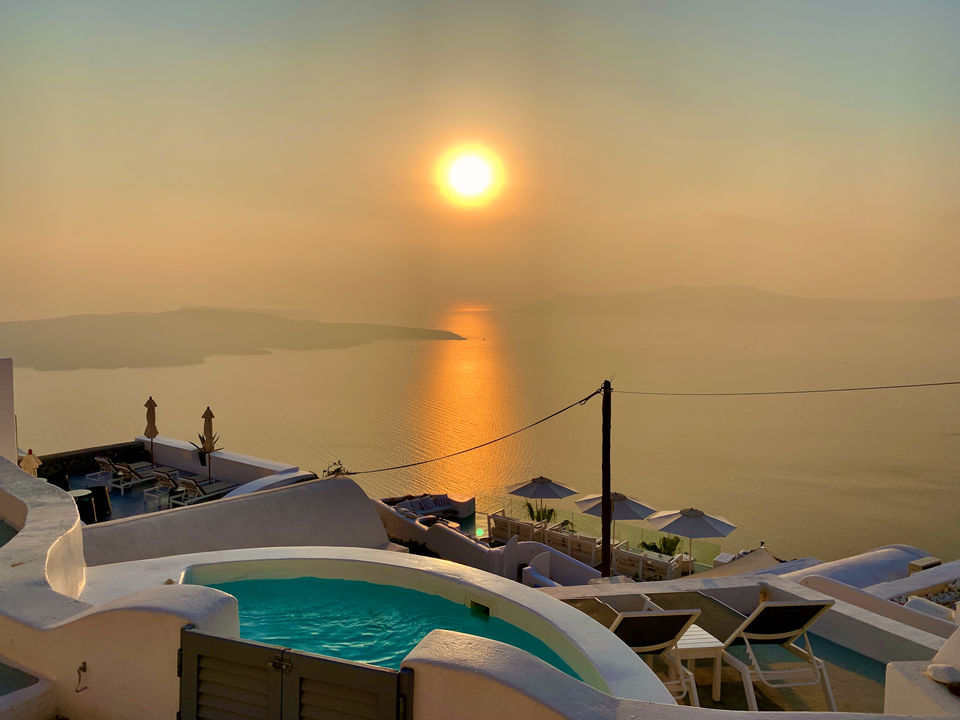 Staying at different hotels around the world became a part of my bucket list. You know why? Because I was fed up of sharing a room with multiple people from my joint family. No, I wasn't even demanding, I just wanted to experience the calm, the vibe and the hype about all the lavish hotels that I had seen on TV shows and social media. Don't we all think that it's not our cup of tea? And, of course, the money that we have to pay for one room is ridiculous! But, my ahem, talent of finding deals helped me experience those dreams I always wanted to!
Hotels and Resorts That Are Goals Made For Real Life, Not Just Social Media!
1. Baros Resort and Spa
Baros Island is a mesmerising place on Maldives. It's a small island with island and water bungalows. We chose this island resort because it has it's own live reef, which means you don't have to go elsewhere to experience the beautiful marine life! Trust me, we witnessed stingrays and sharks swimming right under our rooms balcony every single day! With a 24 hour butler on speed dial and WhatsApp, the service couldn't get any better and efficient!
Location: Baros Island, Maldives
Check this link for bookings
2. Six Senses Samui
When anyone thinks of Thailand, the first thing that comes to mind is of course blue waters and cheap flight tickets. But, you can't skip thinking of touristy places with lots of crowd right? Well, honestly Thailand has so many amazing islands and resorts that are worth visiting if you are done with the mainstream tourism! Six Senses Samui is a world class resort focused on ecofriendly tourism, but provides all the best amenities one can think of!
Location: Choeng Mon Beach, Koh Samui, Thailand
Check this link for bookings
3. Adiwana Resort
Adiwana is a boutique wellness resort, settled amid the jungle of Ubud. With impeccable service and views this is one of the best places to stay in Ubud. Bali is known for parties and beaches. But for my Bali is all about getting lost in the tropics! Thats why this resort topped my list and it's actually not very expensive compared to some others in the area!
Location: Ubud, Bali, Indonesia
Check this link for bookings
4. Art Maisons Oia Castle
I had always decided that when I visit Santorini, I will stay at an amazing place that offers uninterrupted views. This hotel has only a handful villas with private entrance to your room and your outdoor area. Even while you are standing outside the entry door you can see the view!
Location: Oia, Santorini, Greece
Check this link for bookings
5. Sofitel Resort and Spa
The moment anyone thinks of Singapore, they think of skyscrapers and infinity pools that overlook the magical City. But Singapore has the most beautiful resorts hidden amidst the lush tropical jungles, close to the beaches! If you ask me, its always a good idea to get away from the City's hustle bustle and stay at a peaceful place. And this one has peacocks walking around casually in the entire property!
Location: Sentosa Island, Singapore
Check this link for bookings
Luxury Hotels That Are On My List and I Couldn't Go Due To The Pandemic
Thanks to Covid-19 I had to cancel my bookings to some of these below hotels. And, there are others that I dream of going soon once travel opens up!
1. Artemis Cave Suites & Spa, Turkey - Booking postponed for the third time!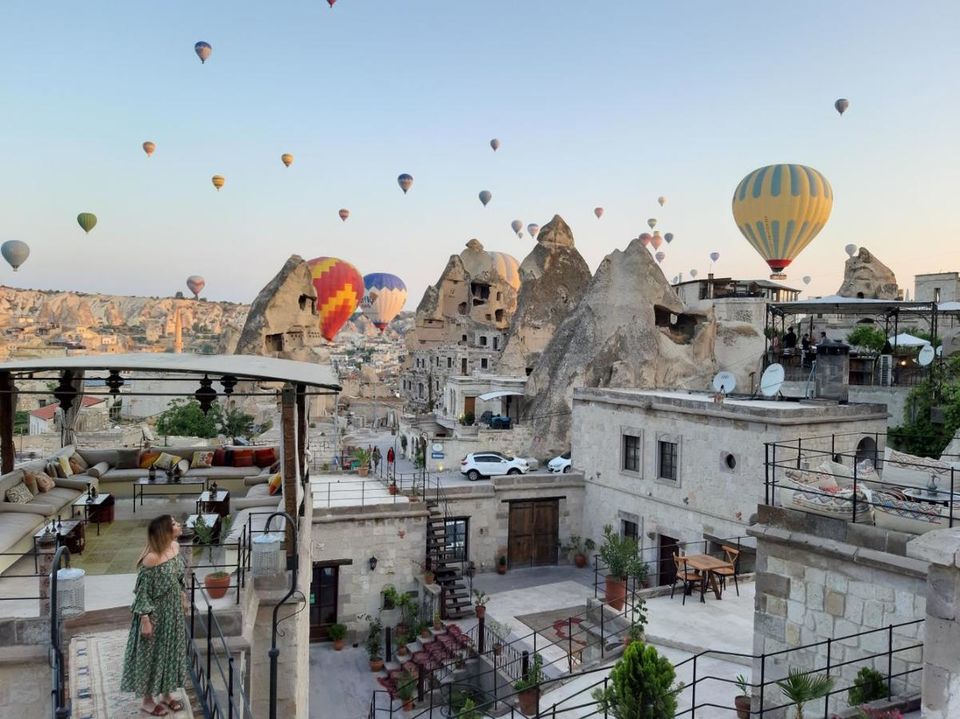 2. Hotel Reginella, Positano, Italy - My favourite country of all time, and this time I have this resort on my list.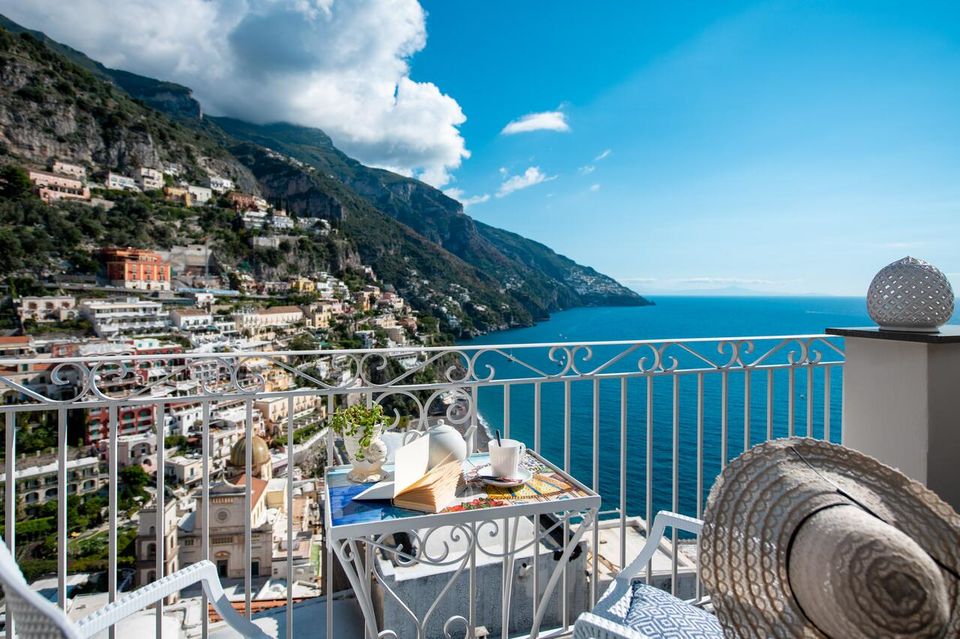 Tips To Find Luxury Resorts at Cheaper Rates
1. Travel during mid or off season for cheaper hotel rates and less crowd!
2. Look for deals on travel websites
3. Go on the hotels website directly for on going offers
4. A lot of hotels give discounts for last minute bookings, check on booking websites
So which ones your favourite out of all? No matter where you stay or where you go, what's important is you have fun! I stayed at these places after working really hard and saving, because I like to balanced between affordable and luxury stays. Some experiences were worth every penny and some just over priced! Let me know in comments if you have your favourites too!
You can follow me on Tripoto and Instagram @curlytravelmess for more travel inspiration.
Ready to travel for free? Earn credits and redeem them on Tripoto's weekend getaways, hotel stays and vacation packages!
Explore the best of travel inspiration on Tripoto Instagram!
#luxuryvacation #luxuryhotels #worldtraveller