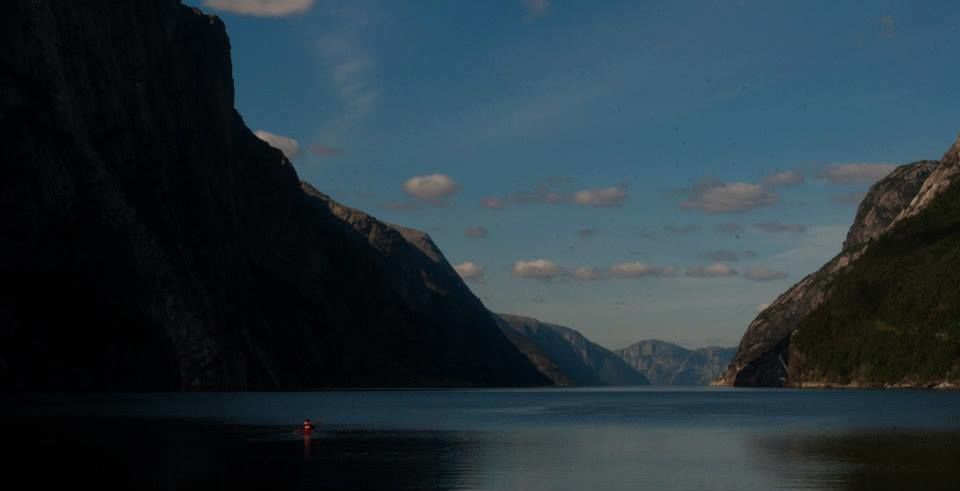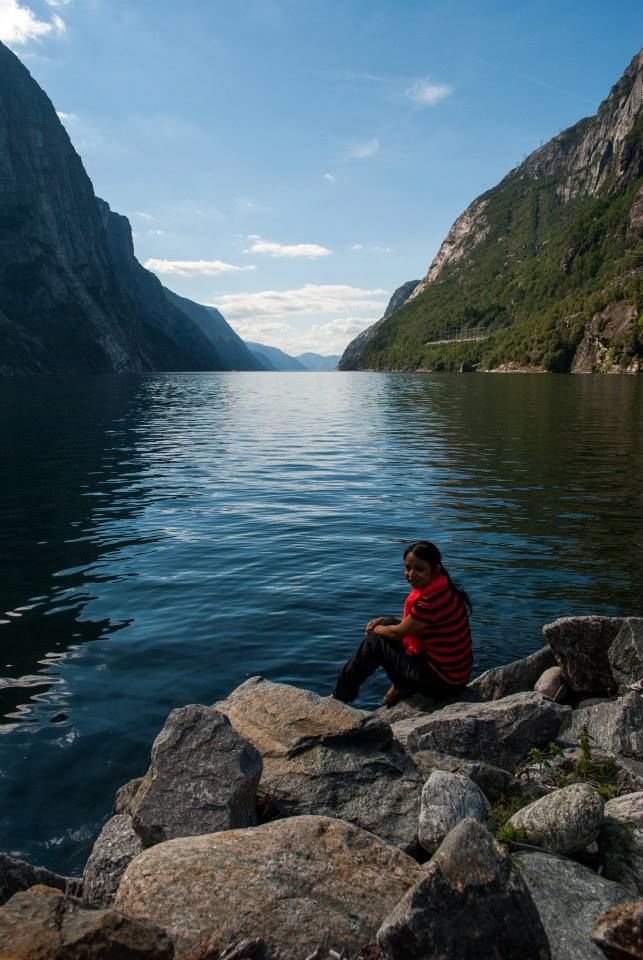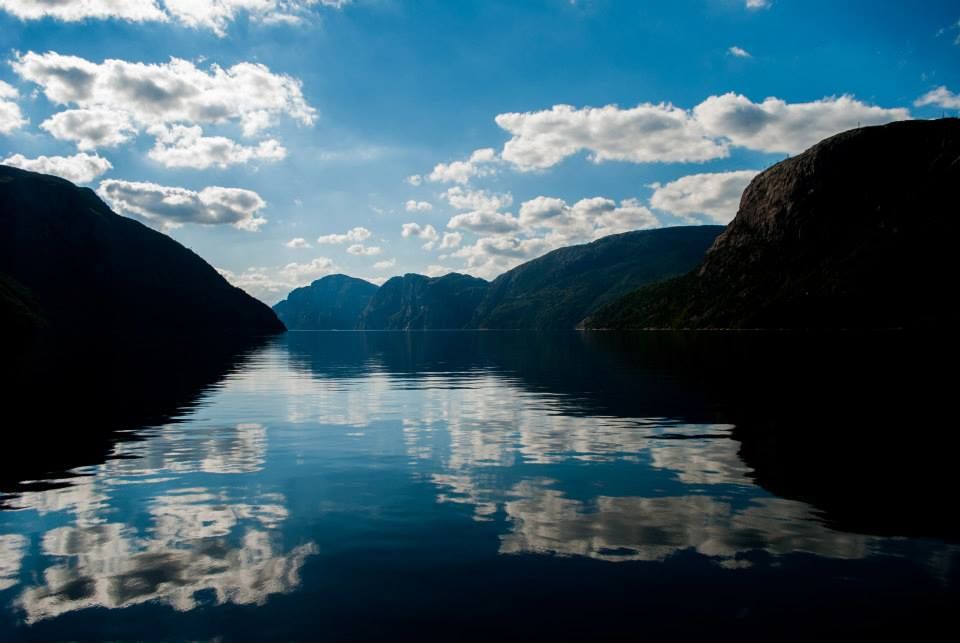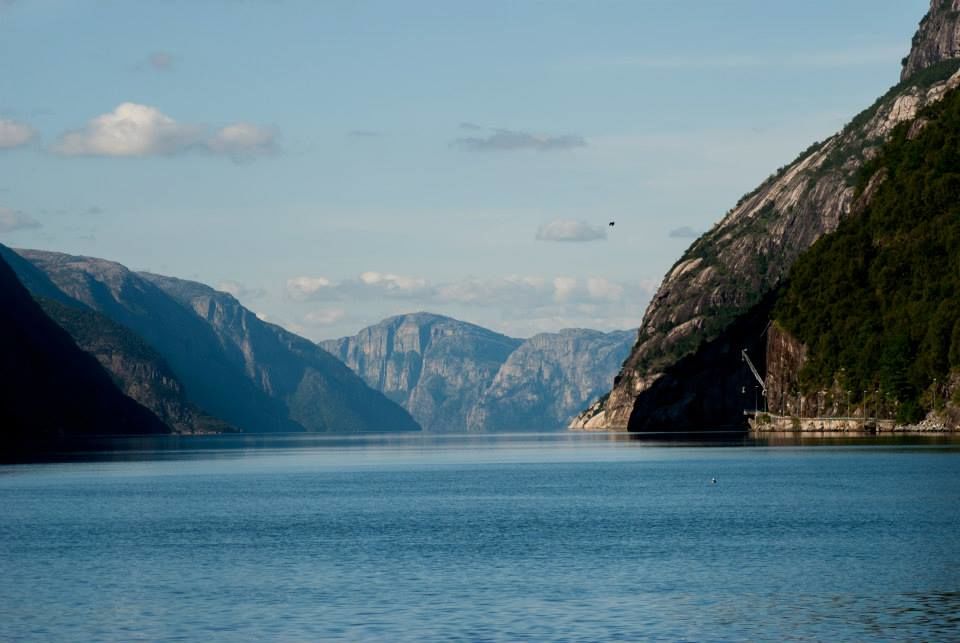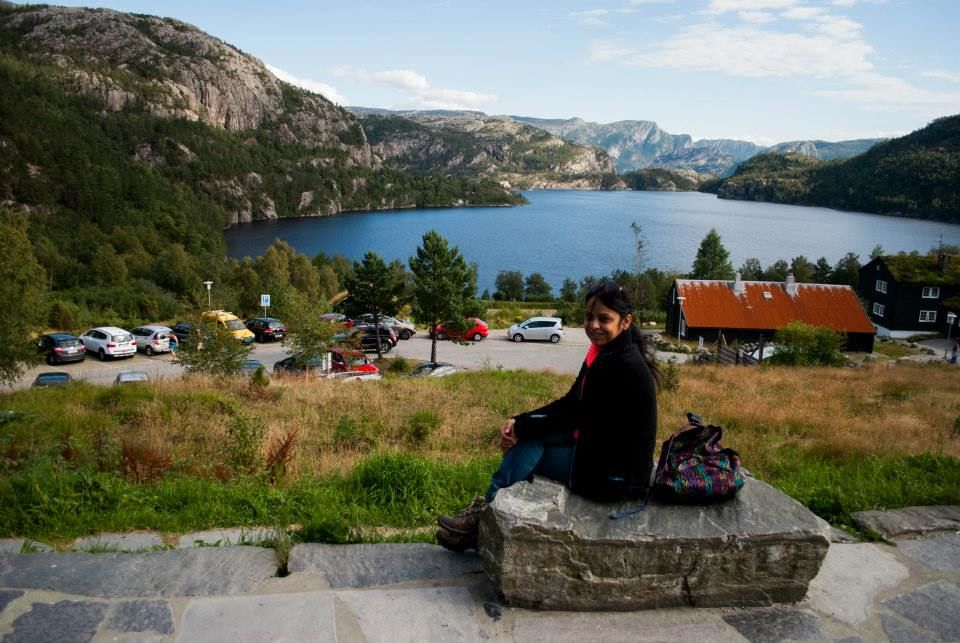 Norway – Where lakes touches mountains, mountains touches sky and the sky touches lakes !!! All of it together touches the tranquillity that prevails around you when you are in Norway.
On a summer bank holiday in August, me and Ash, along with two dearest friends(Nammi & Marcus) set off to Norway.
We planned to stay in a cabin in Preikestolen as we were on a budget trip and other motive was to try something different and get connected to surroundings. We took off the keys from the youth hostel reception, she gave us a direction for a small walk into the forest to get to our wooden cabin, they call it Veslebu or The Little Red Cabin. She warned us for couple of things- 1. You are own your own in that cabin as there is no other cabin nearby. 2. You have to use a compost toilet as there is no modern toilet facility down there in the forest. So basically you use the gravel to dig in sand and cover the poop. LOL I know it doesn't sound cool, isn't it? 3. There are no bathrooms, so either you take a dip in the river nearby or walk back to use hostel's bathroom. 4.There is no heating but you have an old fireplace and chimney in the house to keep yourself warm. There are logs there, if not sufficient, you can choose to go out in forest and pick those dry wood. All you need is skills. This information was good enough to feel the adventure that was coming along the way. I was excited to see this cabin and spend a night there. It was a beautiful walk down to cabin, passed through some boggy lands, a tiny bridge, into woodlands and final in front of cabin. My first reaction- Oh my God!! I have never seen such a beautiful place and I am getting a chance to spend a night here- In the lap of mother nature. Thanks to my dear hubby who captured all these moments to cherish for lifetime. Well after clicking pictures, we unpacked. Started cooking, lit the fire, had a good card games and a lot to talk. To our luck it was a clear sky that night. In night it was mountains, rivers, sky and Us gazing at the stars :) Day came to end with a bottle of wine, it was time to go to bed because next morning we were to hike The Pulpit Rock. Anyone visiting Preikestolen, I will recommend you to stay at this cabin for a different & amazing night – http://www.stavanger-turistforening.no/cabin.php?ca_id=2009 Do let me know if you need any further details. It is worth every penny.