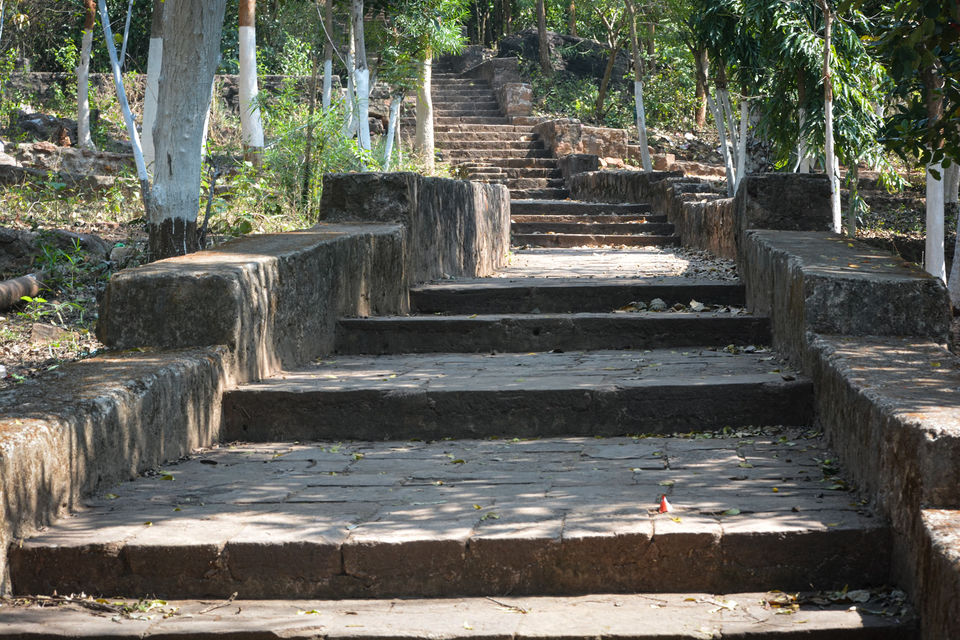 The day trip was in a group of 60 peoples to Budhakhol a heritage site of Odisha located in Buguda block of Gnajam District in Odisha, India. Due,to large number a bus was organized which left from Bhubaneswar bus stand at 6:00 am. The total distance was 180 Km including 1 toll gate. On the way we had a break to freshen up and also took some raw food material to cook. Since,there were no facility of proper eatery, people who all are reading my blogs are requested to confirm that you are going in cluster like 8-10 members with all the arrangements of eatable items.The best time to visit there is in between Nov-Feb to enrich the zeal of trekking.
It took almost 5 hours to reach there,there were some lemon juice,cold drink van etc,we had arranged for the gas-stove with all the cooking utensils and landed to the picnic spot.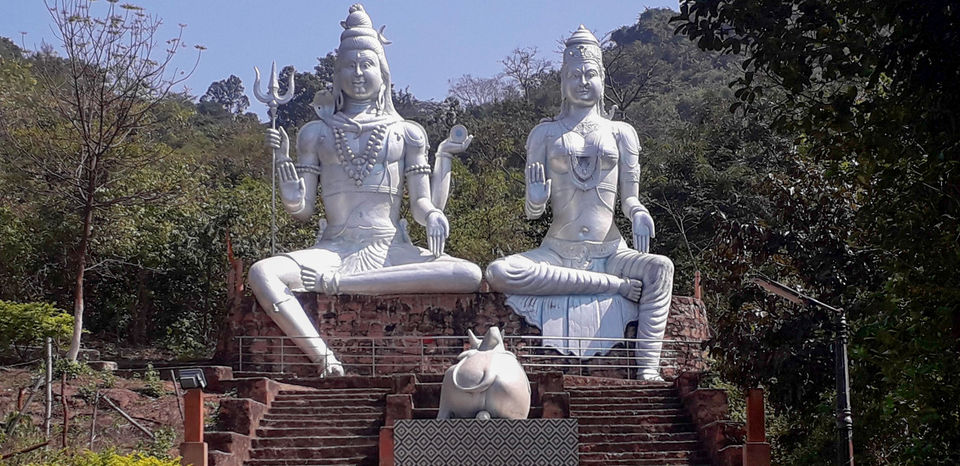 The cook had started to make the food items, and we had decided to look-up the historic things for which it was known for.As we began to take our steps forward there was a large swimming pool,then appeared a 42 feet high statue of Lord Shiva and Parvati which is believed that the same was given by Indian Princess Ispita Pati. Following to that statue, our eyes got attracted to the Hanuman statue, as we are going upwards there were many things that was grabbing our attention like the soothing chirp of birds,the screech of monkey,and mostly the hill views.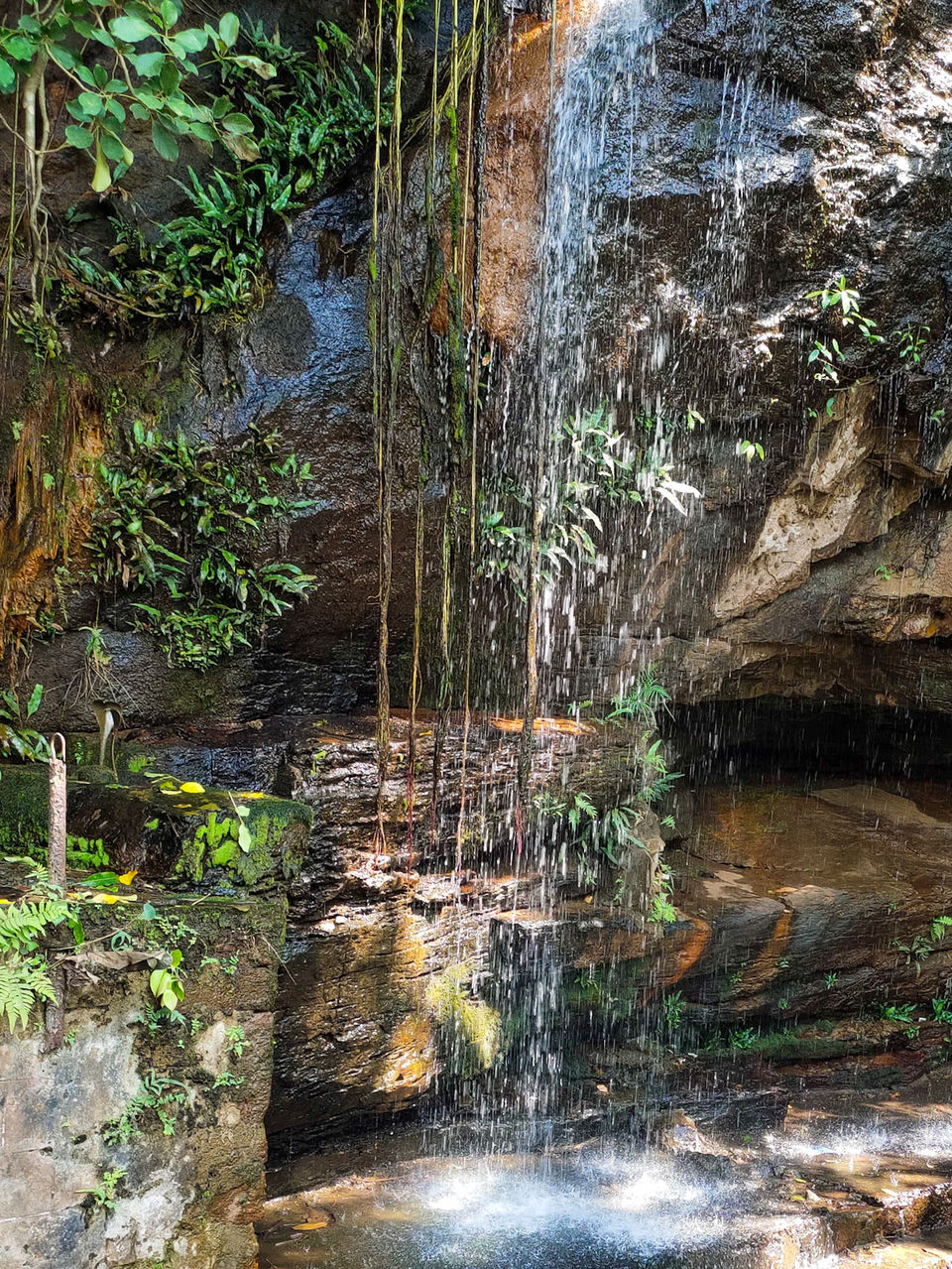 After about 300 steps,the finest of all the things awaiting for us: the heavenly waterfall as it was the best part of the whole trip, the beauty and charisma of these waterfalls was so immense that no one can resist saying 'wow'! We had taken a shower over there, this water is also believed to carry some medicinal properties, then after completing almost 450 steps we reached a place where combination of five temples were situated popularly known as Panchumahadeva temples built in the era of Jagadguru AdiShankaracharya. It is believed that Buddha visited the place, and was also one of the best place to learn Buddhism.Many pilgrims visit the place during festivals.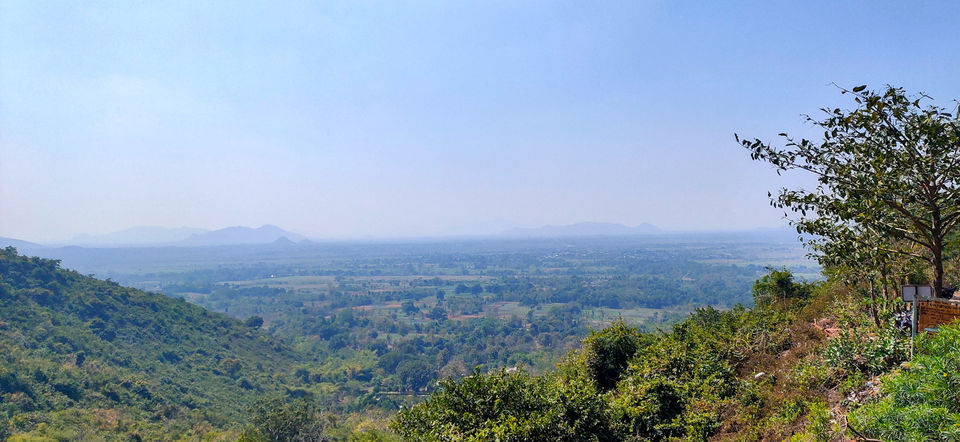 Following to that there is a way cut down to forest.Many shooting sites were also there to enrich the beauty of nature as well as the place.The caves was also one of the most attractive point of the place. The place was located at a distance about 3 km towards the north of Buguda. While climbing to the top of the hill, one can notice a very big stone on south, which is called Patharakhai.
Post your comments or email me(hemant.sahu.3994@gmail.com) what was your favourite palce you have visited or want to visit.