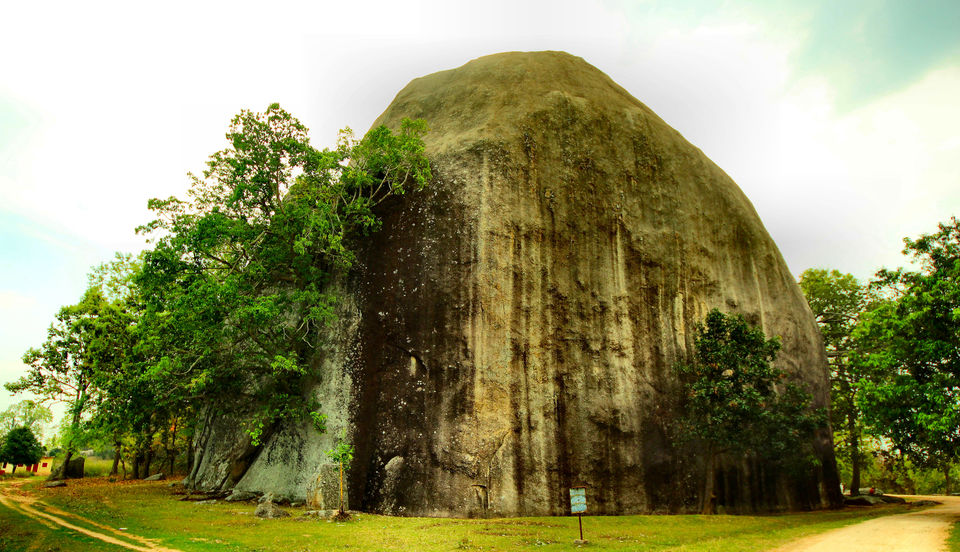 History has a strange way of preserving itself. Be it age old scriptures, venerable monuments, archaeological excavations and even cave paintings, it almost always fascinatingly finds a way to be revealed in the most improbable of places and often in the most incredible manner. Sitabinji in Keonjhar district of Odisha is witness to one such episode of history which is preserved amidst an outcrop of gigantic rock boulders resembling a small platoon of "rocky soldiers" safeguarding an ancient treasure trove.
History, Legend and Myths
Deriving its name from a nearby stream known as Sita, this small obscure village of Sitabinji with a population of less than 1000, is steeped in history and folklore. Legend has it that Maa Sita used this place as a shelter when she was deserted by Lord Rama. The locals also believe that she gave birth to Luv and Kush at this very place. A small temple (actually a mud and brick structure) with the carved stone idols of Maa Sita and her two sons is located between a natural cavity formed by two seemingly perilous, humongous boulders perched against each other at different angles.
Located just 5 kms from the town, Sanaghagra (Sana - Small and Ghagra - waterfall) is the most famous picnic spot of Keonjhar. The 100 ft. fall is very noisy as water falls on huge boulders before going further downstream.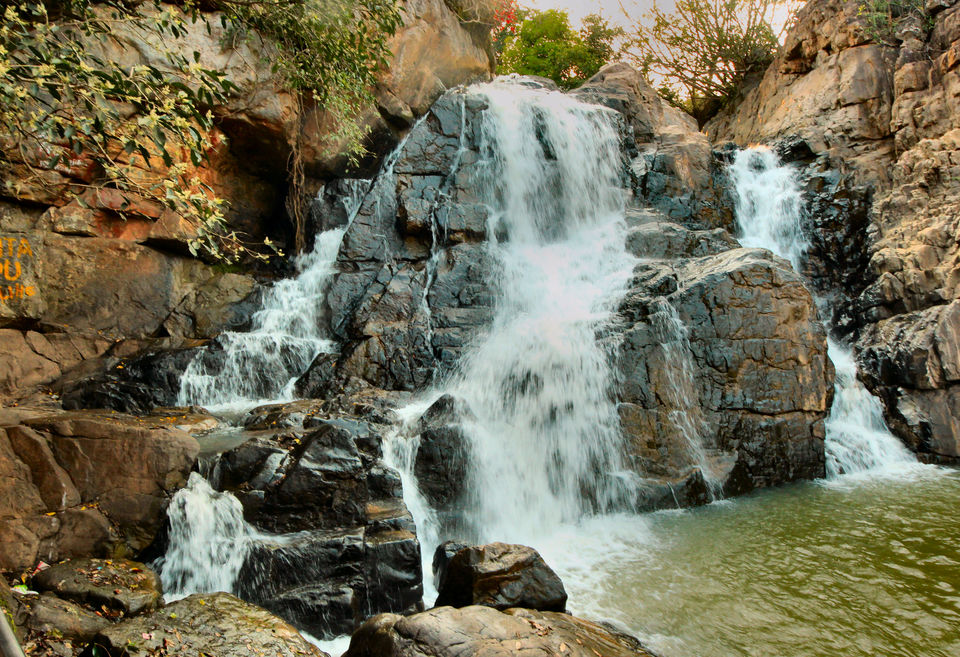 Built on the tributary of Brahmani River, this is a major irrigation project of Western Odisha. 3.5 kms off the main road will lead you to this dam. An adjoining park serves as a popular picnic spot. View of the vast reservoir from the dam is great and there are no restrictions on thoroughfare (like tourists face in other dams of India)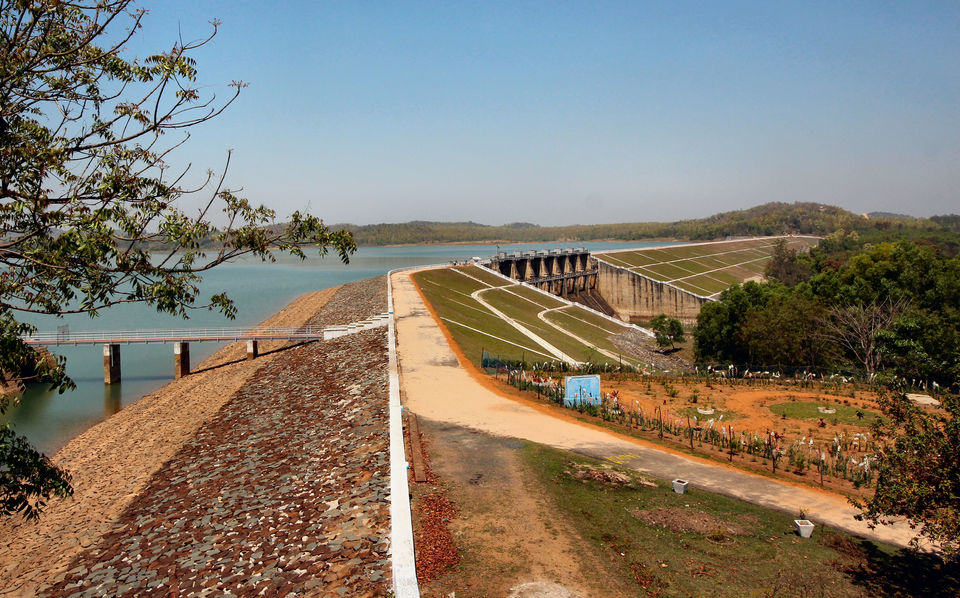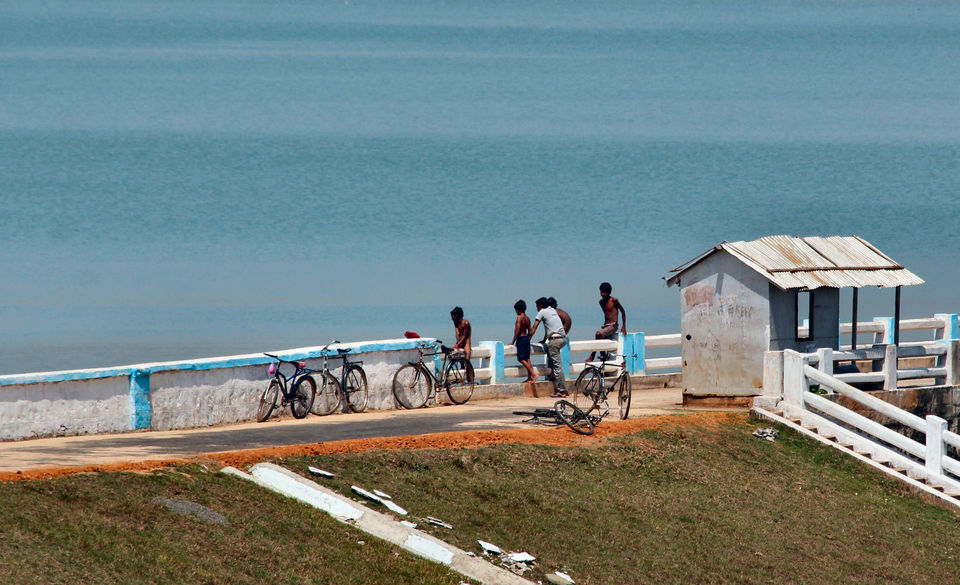 Perhaps the most famous structure in Sitabinji is the rock of Ravana Chaya (Shadow of Ravana). Again typical to this mysterious place, two gigantic granite boulders are lounged against each other creating a triangular crevice which is 6.7 m in height and 4.7 m in depth. It would seem that the two boulders were deliberately stacked in such a unique manner to preserve precious artwork for centuries to come.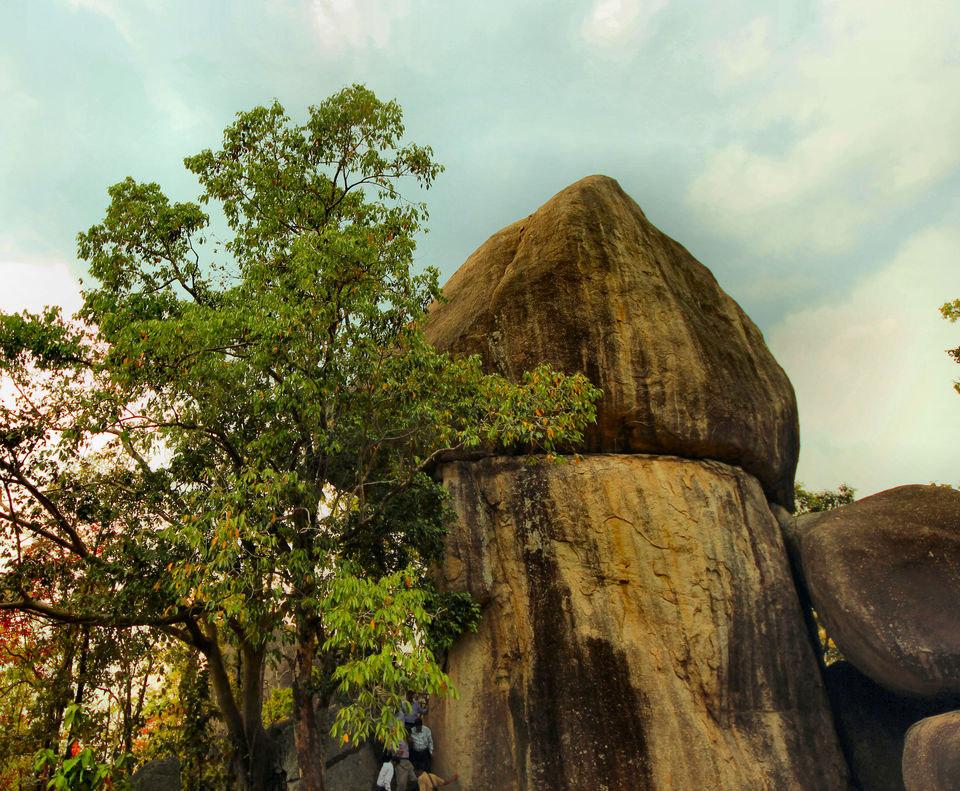 3 kms from this place is the more pristine and non-commercialized Badaghagra (Bada – Big) waterfall. The pool formed by the fall amidst dense vegetation is large and beautiful. Since it is situated relatively deep in the jungle, tourists usually avoid this place. Being part of a reserve forest, Badaghagra has not seen any development activities around itself.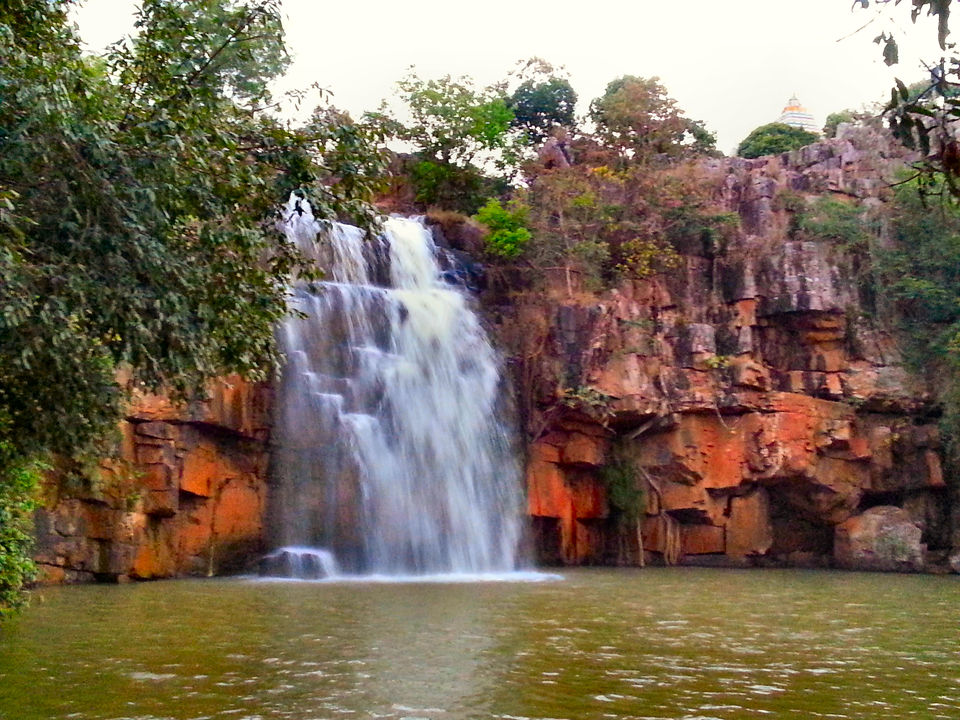 River Baitarani is one of the six major rivers of Odisha. Gonasika at about 3000 ft. above sea level is the origin of the river and is considered to be a revered and sacred spot. A cow's head has been constructed at the water source with openings at its nostrils. Thus the name (Go – Cow and Nasika - Nose). It is believed that the original source of water resembled the constructed head. A small temple has been built since the place was declared religious. It is known as the shrine of Brahmeswar Shiva.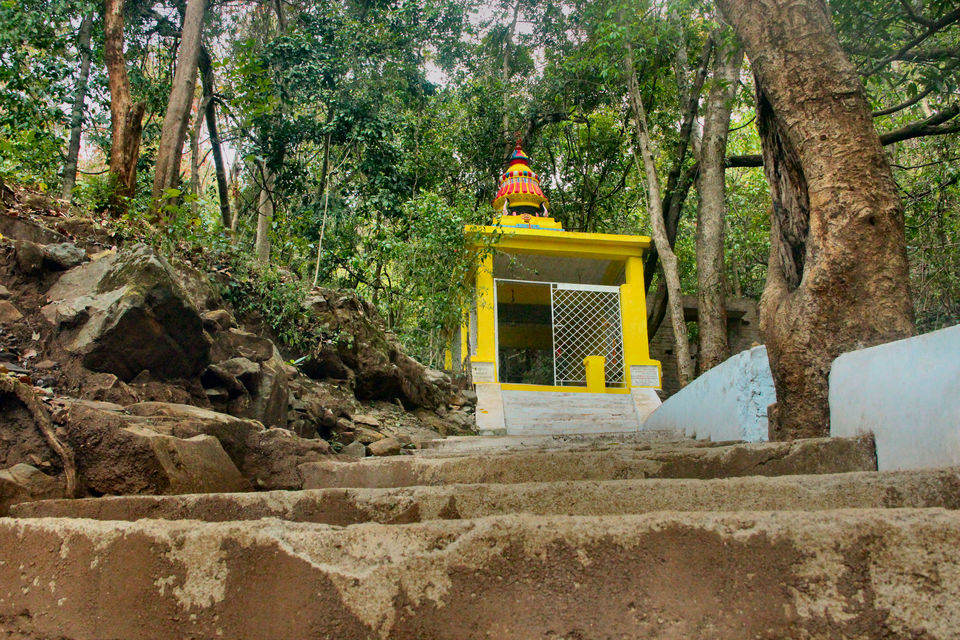 This 14th century shrine is one of the oldest temples in Western Odisha. Situated in old Keonjhar town, this is an impressive structure. The temple compound is very quiet and calm. There are many small temples in its compound.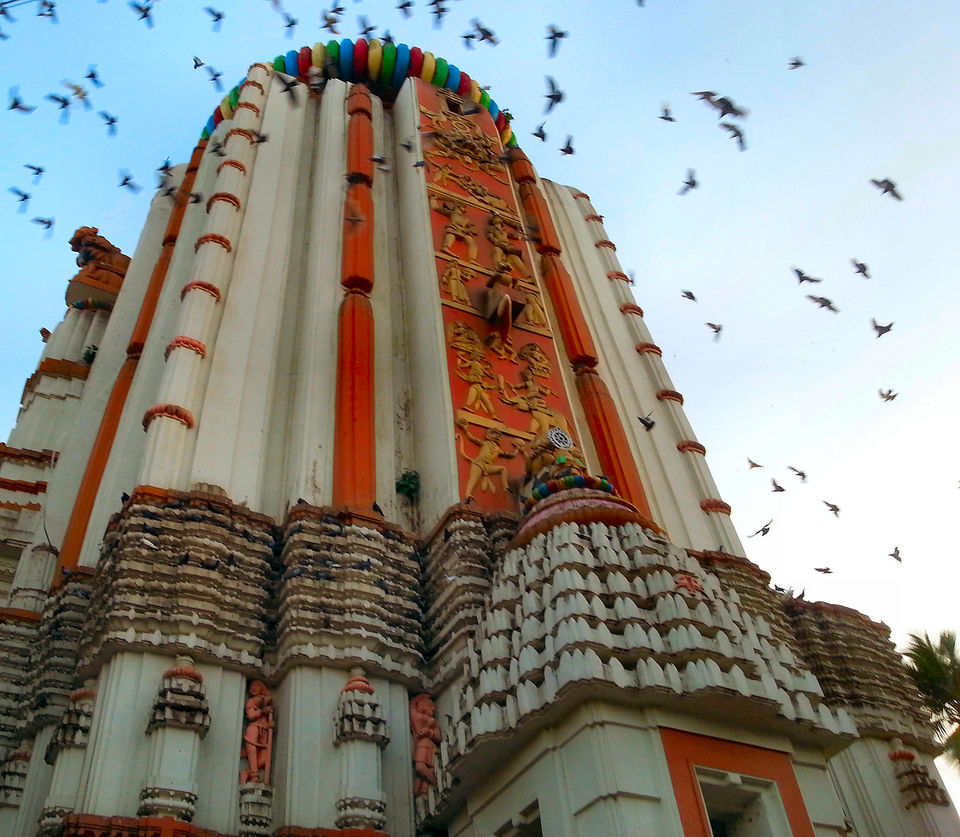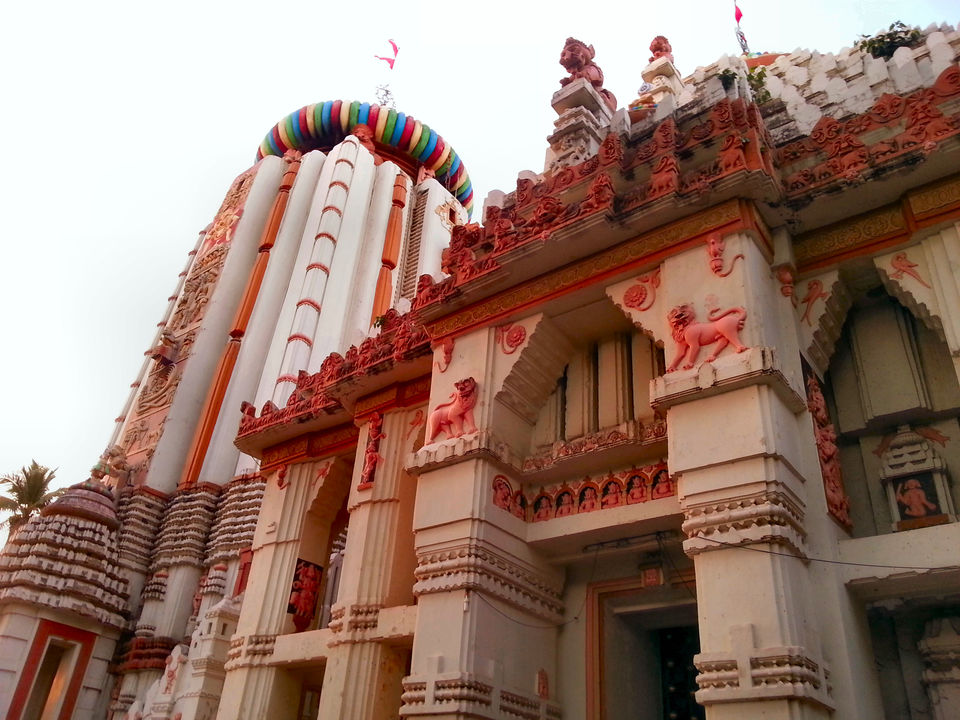 Gouranga Charan Dehury, the local priest has been performing puja here for the past 40 years and laments the lack of care for the age old structure due to the remote location. An enormous boulder which looks the most enigmatic among its accomplices is known as "Bhandaraghara" (store house in Odia) which is believed to be the hiding place of looted treasures by the famous dacoit "Ratnakar" who later turned into Valmiki and wrote the epic saga of Ramayana. According to historians, there is also enough evidence to suggest that few Buddhist monks of the Hinayana sect inhabited Sitabinji during 4th -6th century BC.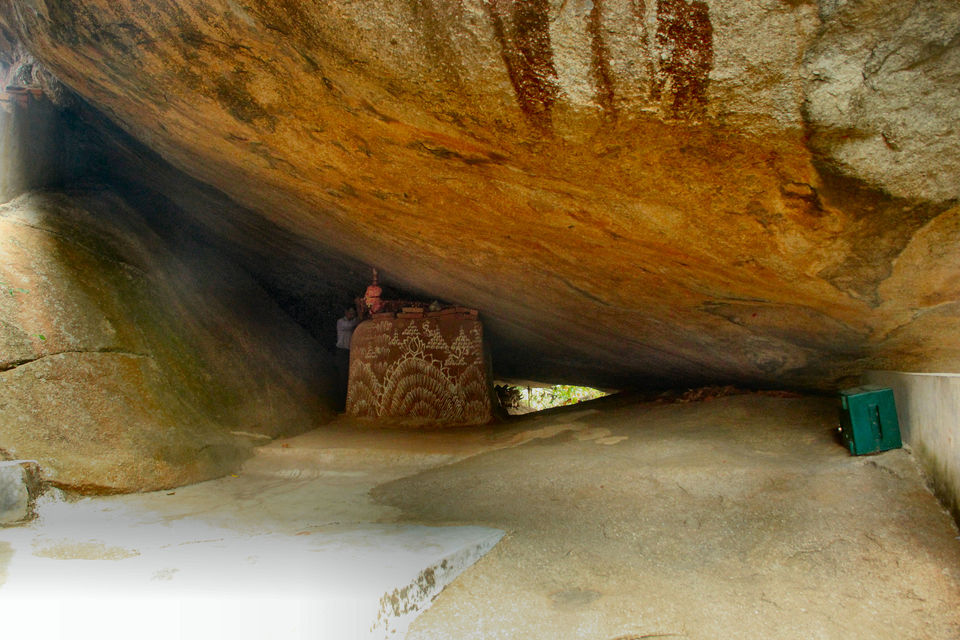 May be the demon king Ravana, the king of Lanka, famous for his celestial powers, had a hand in this. Standing tall at about 22 feet above the ground, the main rock (in the shape of a half-closed umbrella) is situated on top of another boulder.
Tempera Paintings
Dating back to 7th century BC, the paintings in the rock shelter of Ravana Chaya were created using the tempera technique. The rough granite surface was smoothened with the help of thin layer of lime, before applying the quick drying colours synonymous to tempera paintings. Spread across 1000 sq.cm, the paintings do not show any links to religious artwork.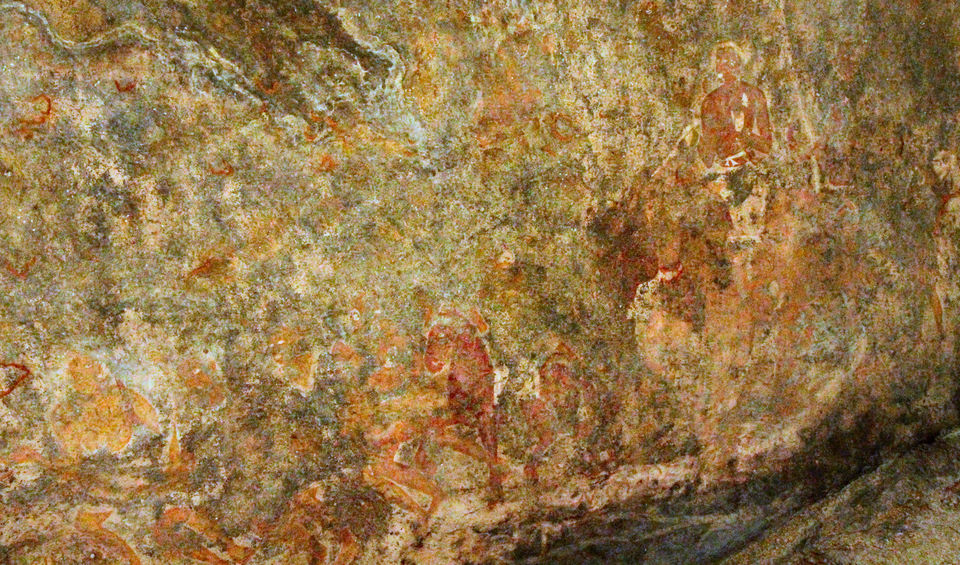 It portrays an imperial figure with a sword, sitting on top of an elephant probably in a royal procession. A number of followers escort the procession on foot, along with women who seem to be dancing with a few accompanying horsemen. Rarely the sun rays penetrate the dense canopy surrounding the rocky structure, but when it does, it illuminates the centuries old fresco paintings giving a clear view of the entire "canvas", a testament to the artistic endeavor in those times. Some historians also believe that this location was used as a royal retreat while hunting.
Rock Inscriptions
Inscriptions dating back to more than 1,000 years were discovered here by researchers a few years ago. The site contains fragments of bricks from unidentified structures replete with Pali inscriptions. Soapstone figurines and even ancient coins of the Kushanas have been unearthed indicating that Sitabinji might have been an active hub in those days.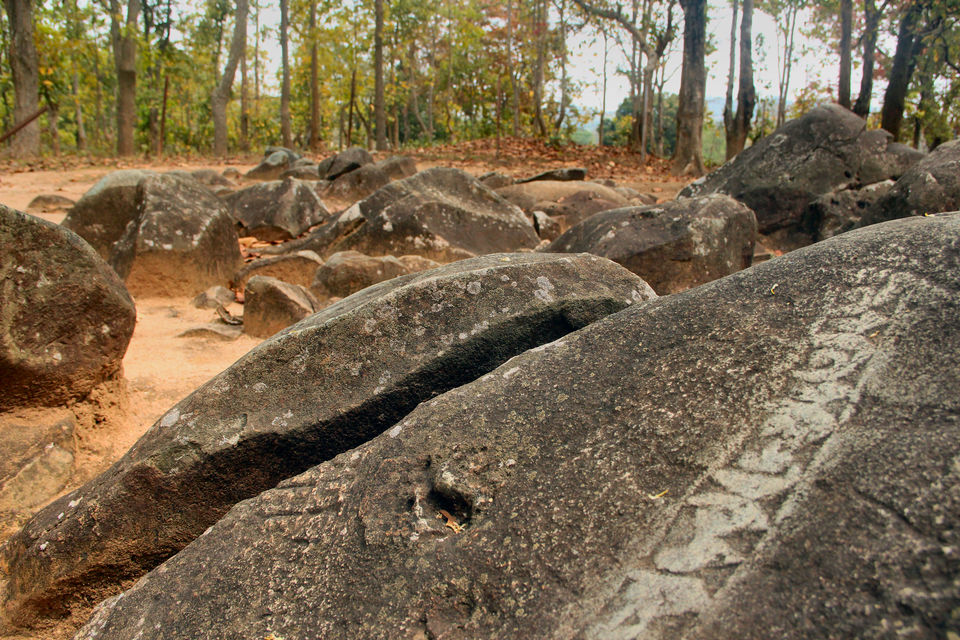 Rustic Charm
Apart from being rich in mythological and historical artifacts, Sitabinji is also a very picturesque place. During autumn, when the old leaves give way to the new ones, the trees ensemble themselves with various hues of red, yellow and green giving the place look of a rustic European village.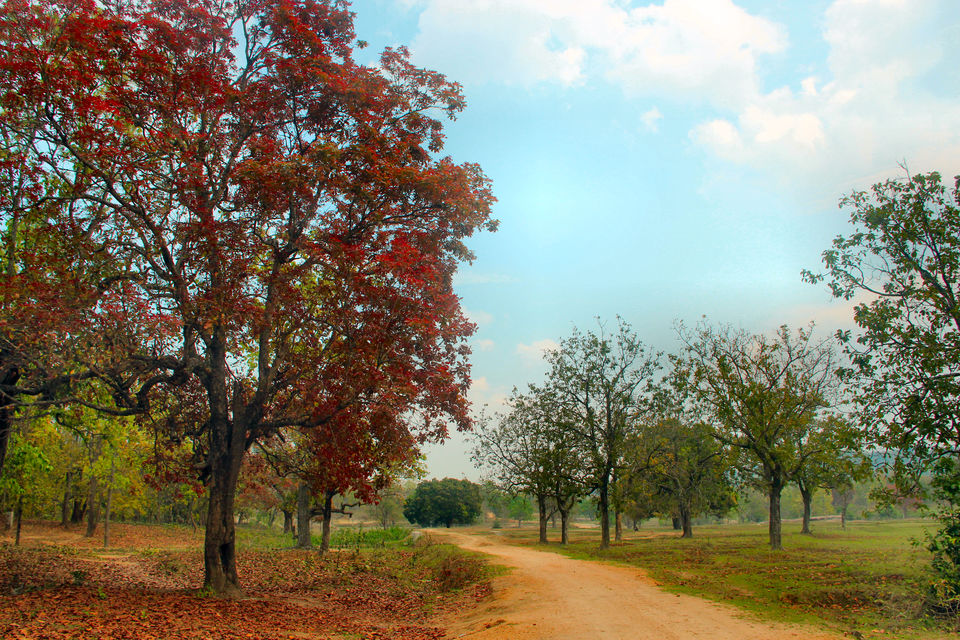 With so many rock shelters and boulder formations in this place, it might seem familiar to scenes in the famous anime American television sitcom "The Flintstones".
A Puny Feeling
Some geologists have argued that these boulders are one of the oldest formations on earth. Surrounded by huge imposing rock formations, one is bound to experience a dwarfish feeling and can't help but wonder about the majestic outcrop of such monumental and massive structures in one particular place where boulders are seemingly arranged in asymmetrical patterns by invisible hands.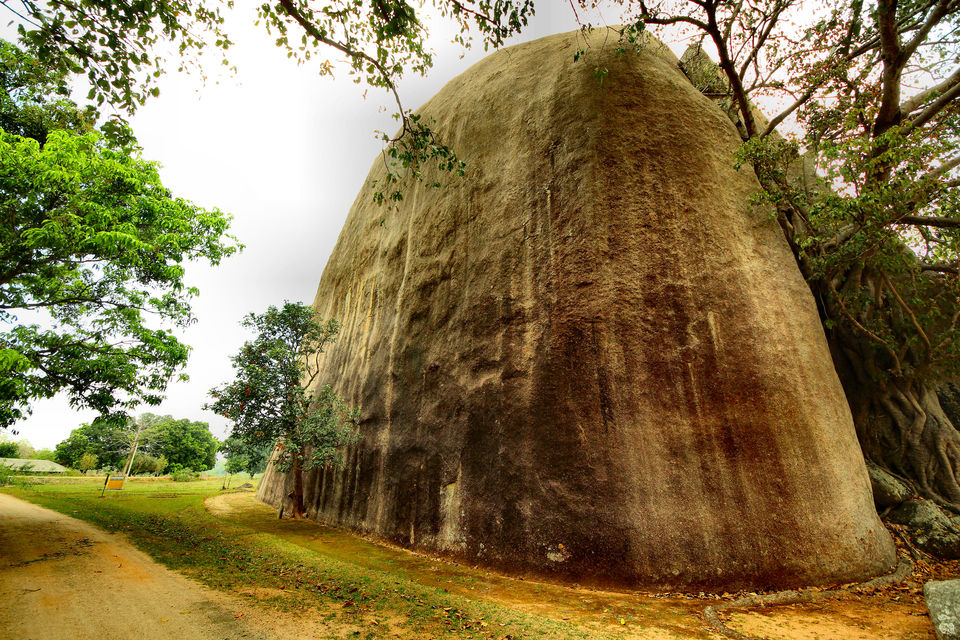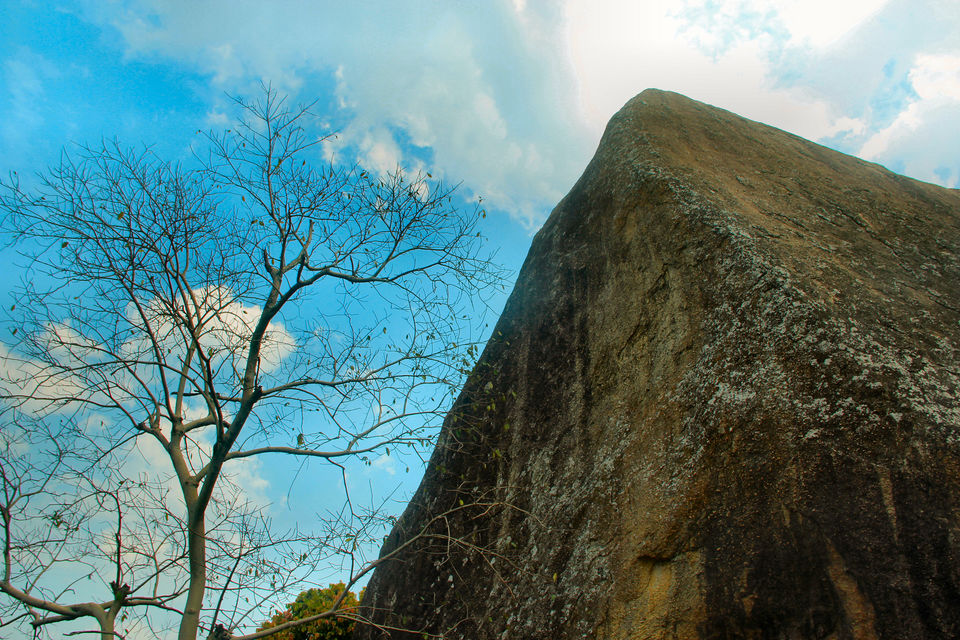 These million year old rocks manifested a certain je ne sais quoi. It felt hyper real up close and surreal once one stepped back. If these rocks could talk, one wonders what tales they would tell!
Getting There: The village of Sitabinji is 30 kms from Keonjha. Approximately 200 kms from Bhubaneswar, Keonjhar is well connected by rail and road
Best Time to Visit: October to March
Transport: It is preferable to book a private cab from Keonjhar. Due to its remote location, public transport to this area is unpredictable
Apart from these prehistoric rocks, Keonjhar is also home to the waterfalls of Sanaghagra, Badaghagra and Khandadhara; Gonasika (origin of River Baitarani), Kanjhari Dam and a beautiful Jagannath Temple.
Sanaghagra and Badaghagra Waterfall
The state government has developed this area into an eco-tourism spot with beautiful gardens, pathways, children park, boating pond and rose garden.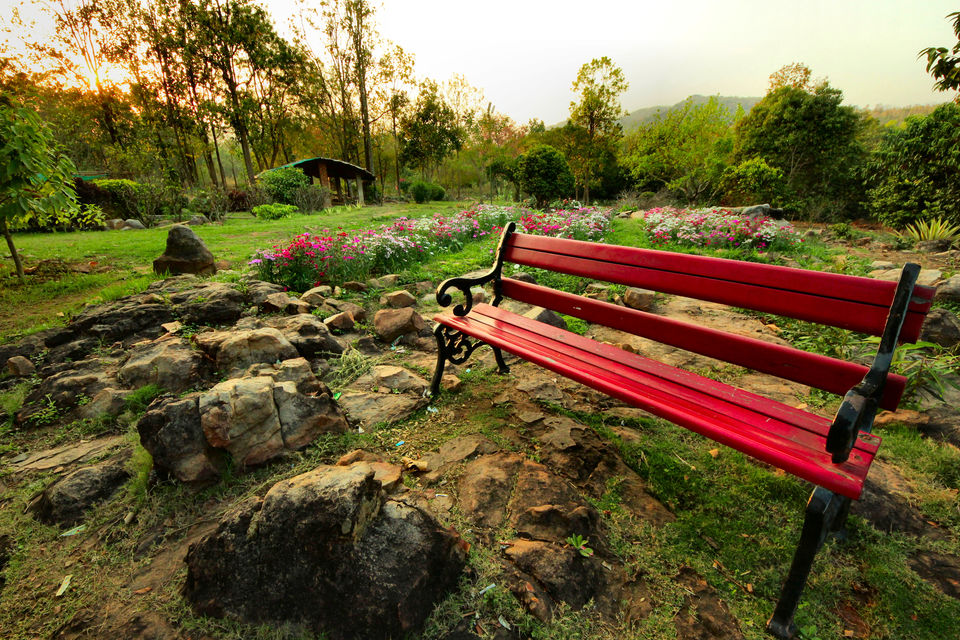 Khandadhara Waterfall
Curiosity is bound to arise when the name of a waterfall is synonymous to a sword's edge (Khanda – Sword, Dhar – Edge). The comparison seems puerile until one witnesses this vertigo inducing 500 feet waterfall shimmering down a barren rocky cliff tucked away amidst lush green virgin forest.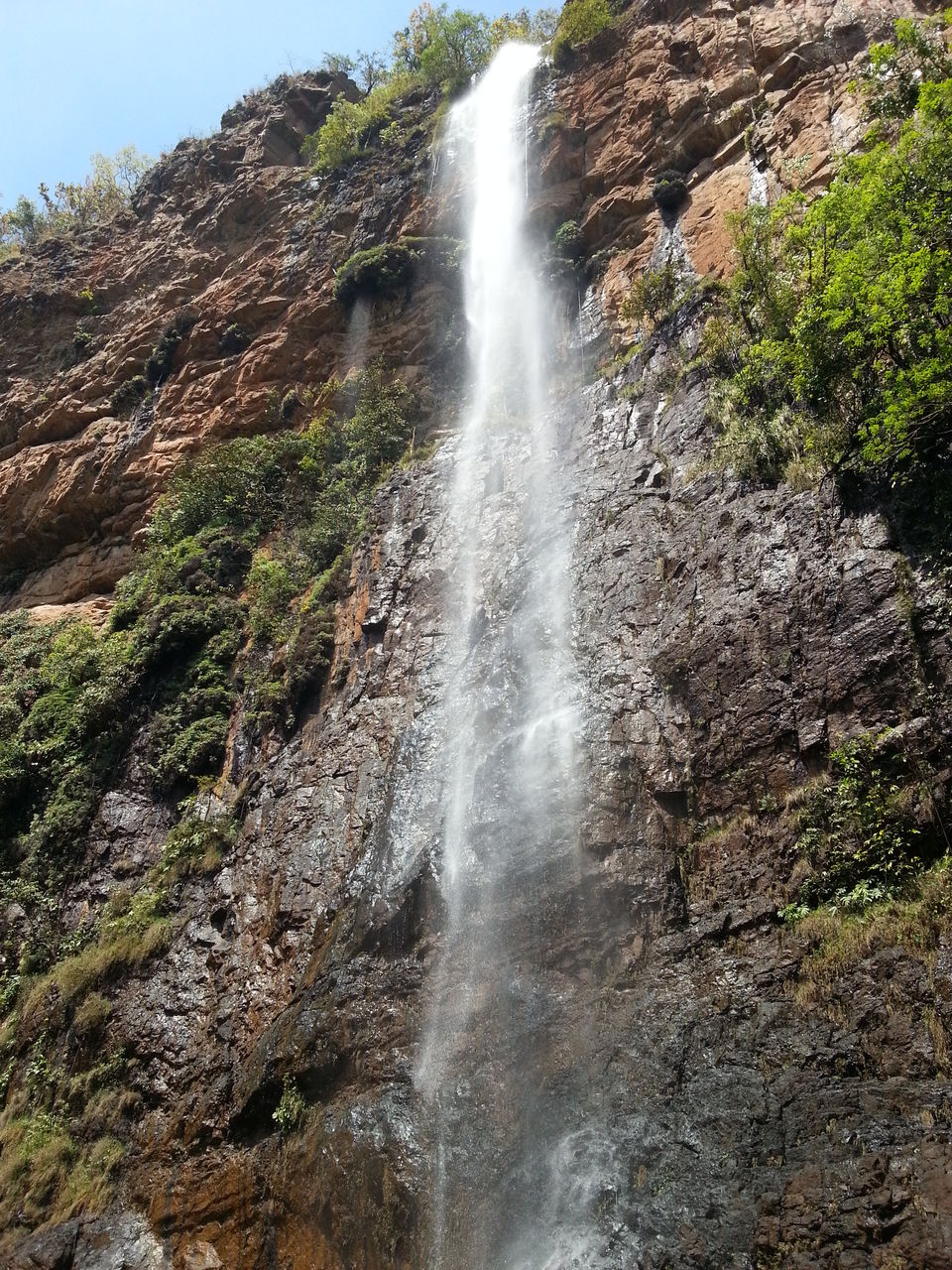 Shining like a diamond on the top of a distant hill, the sparkling waterfall finally comes into view after a diversion of almost 45 km from the Jamshedpur-Keonjhar highway. As one walks on the red muddy path, the loud roar of falling water reverberates through the dense canopy. The dazzling, almost blinding white reflection that emanates from the top of the fall is a spectacular sight.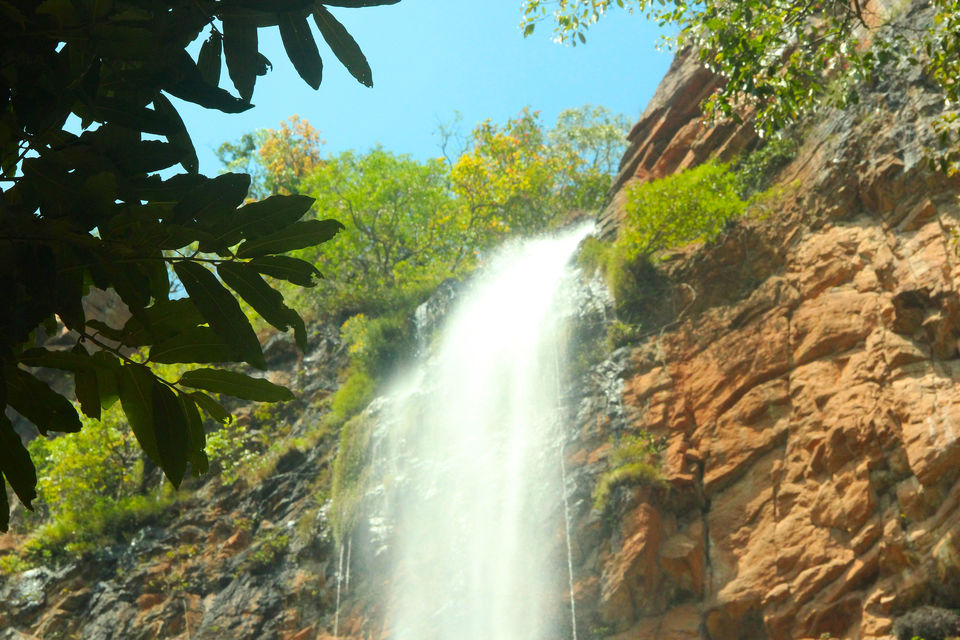 The peculiar character of this river is that it starts flowing underground after a few meters downhill thereby earning it the name 'Guptganga'. It is 33 kms from Keonjhar through winding roads and rustic mountainous landscape.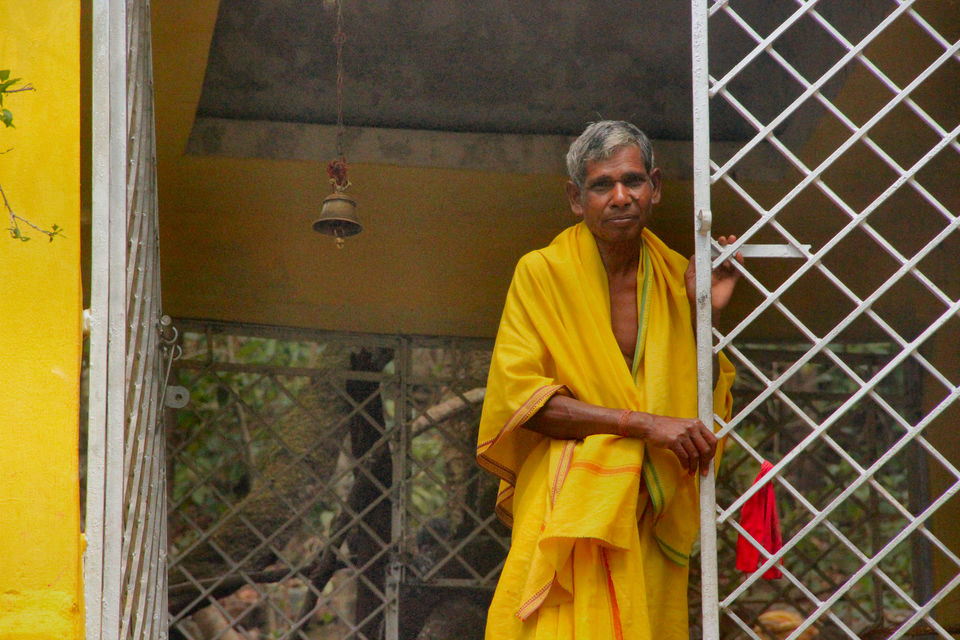 Accommodation:
PANTHANIVAS KEONJHAR
At/Po. Judia, Keonjhar - 758 002,
Tel. 06766 - 253603, email: otdc@panthanivas.com
www.panthanivas.com/keonjhar.htm
HOTEL SHREEKSHETRA INTERNATIONAL
NH - 6, Keonjhar, Dhangarpada, Odisha 758001,
Tel: 06766 250732
Frequent Searches Leading To This Page:-
best offers on Orissa holiday packages, exciting deals on Orissa Holiday Package, customized Orissa tour Packages, Cheap Orissa Puri Tour Package, Holidays in Orissa