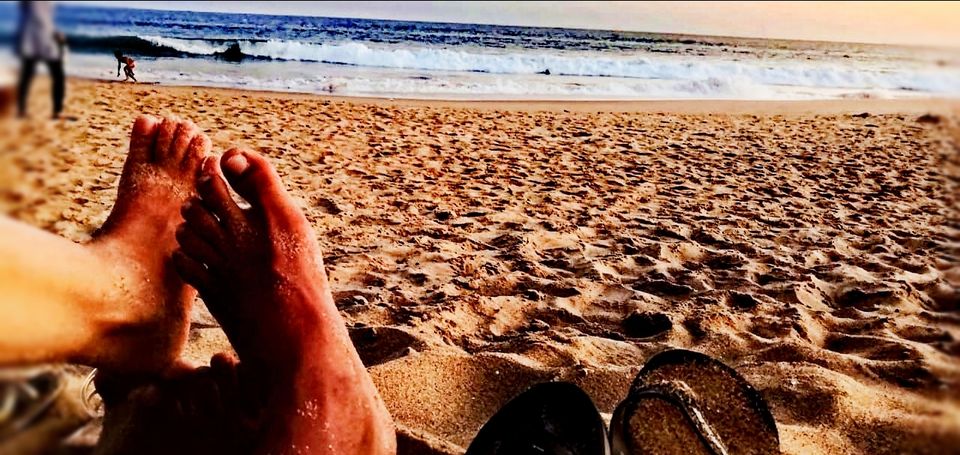 For me there is nothing like being together with one's partner from dusk till dawn. The first time I had ever been on a trip away from home was in November, 2016. And interestingly, it was my first trip with my boyfriend. We had literally spent months planning it beforehand. No, I wasn't nervous about anything as I trusted him enough. There was an air of ease and comfortability when he was around. It was supposed to be a one day trip. We took the trip for a purpose. Whether or not, that purpose would be served, was the only thing that bothered me a bit. The trip, though a bit stressful, ended up giving us lifelong moments to cherish.
We took a bus to Bhubaneswar. Part of the trip was travel itself. It all started well and we kicked it off pretty much with excitement as we were seeing each other after months. We are in a long distance relationship so the mere feeling of getting to see each other was more than enough. It was probably the first time we actually slept in each others arms, thanks to the sleeper seats. We reached there early morning. He guided me throughout, even held my hands while crossing the roads. He kept showing me places and sharing stuffs about his college days as he had completed his college there.
We stayed at his cousin's place. I was pretty much happy with the warmth we received at his place. We went nearby to have some breakfast and morning tea. He isn't a tea lover but he sipped tea with me and that felt really nice. We spent some quality time together. During the day he took me to his college. We met one of his batchmates there. But he didn't consider introducing me and to quote in a subtle way 'that didn't go well with me', not at all. He showed me the college campus and then we headed off to a nearby restaurant for lunch. That was the time we had arguments. I found out things on his phone which I shouldn't have had. As a result, he was agitated to another level. It all went to a point where it became difficult to even make an eye contact. We ate half heartedly and left the restaurant.
His cousin's place was nearby. We took a walk, though we weren't walking together. I had so much pent up inside me that I wanted to end the trip right there. We went back and I had an outburst. I cried while he kept sitting on the floor, completely lost. Not able to put up with that, he consoled me then and cleared the air. It took me a moment to realise that it was too quick to judge him in a few hours since I had known him for years, seven long years, to be precise. Things got sorted. We took those not-so-swoon-worthy selfies at that moment. It was my turn to set the moment right and I did the same. That's when we learned a lesson to never stop putting an effort. As much as we needed our own space, we also needed to make each other feel special and we did that.
In the evening we went out to a nearby mall for shopping. That was the first time we held hands in public. We, then, took a long drive to the highway. I don't know whether it was the calmness of the night or just his mere presence beside me but it just filled my soul. We stopped at a spot, ate rasgullas and sipped hot cup of chai, both being my favourites. We returned back to his cousin's place, packed up and left the place. The trip came to an end. As we headed back to the bus stand, cool air breezing in through the window, everything passed by in a flashback. Yes, the trip tested us as individuals. Sometimes we drained one another and had arguments but we only grew stronger as a couple learning to respect and understand the needs and temperament of each other.
Now when I look back, I realise we didn't really fight. On the contrary, we resolved our differences. We were so much in sync with each other, we agreed on things instantly from picking up restaurants to selecting the means of transportation we would take. Ultimately I guess we enjoyed our time together. Its 210% true that one always remembers the first trip with their partner. Travelling together for the first time is a huge step forward in a relationship. Though, travelling alone can never be the parameter to judge your love, but its surely something that connects you both and lets you share experiences together. Couples find joy in doing so many different things, it doesn't have to be travel alone. Personally, I think it all goes well if you both have a good sense of humour. We did less than stellar stuffs too, but then it wasn't supposed to be post-card-perfect.