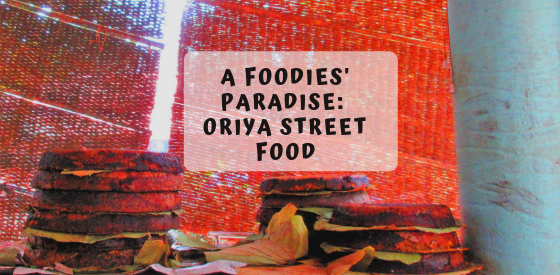 Earthy, simple, and full of flavors - Oriya cuisine offers a range of hearty dishes. Oriyas love their meals accompanied by plenty of veggies, fish or mutton, and something crispy, like fried potatoes and Karela chips.
We also adore our snacks - sweet and savory. Growing up in Bhubaneswar, I remember evenings were spent in informal gatherings where people would eat snacks, chat and just while away time (called 'katti kariba' in Oriya).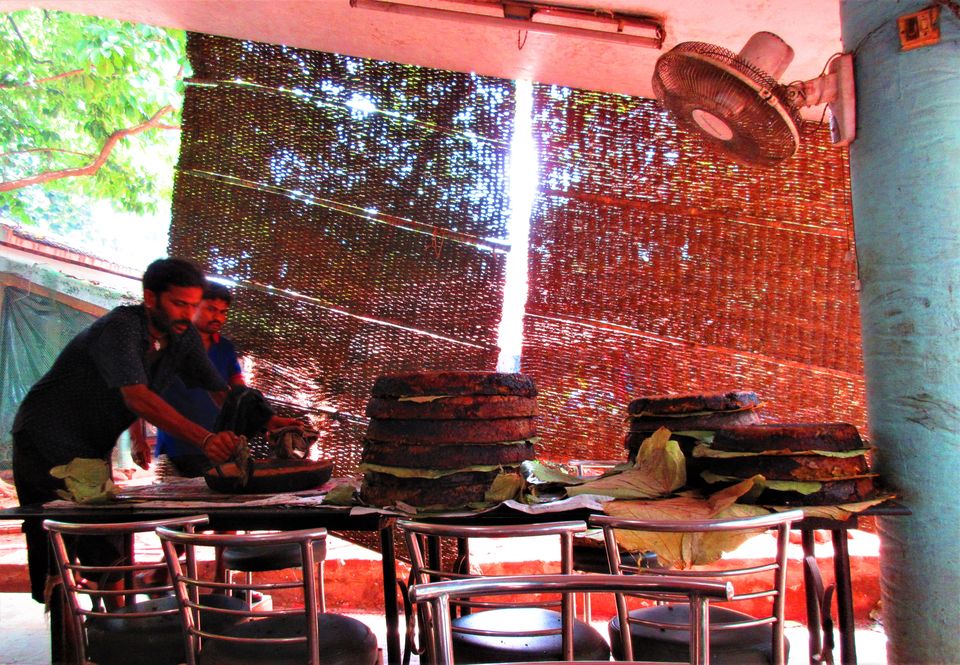 During the festival of Raja, all Oriya families prepare special sweets called Pithas. And, many of these Pithas are available in select outlets, such as at Ekamra Haat. Pithas are different types of sweet rice flour cakes, flavored with saunf and coconut.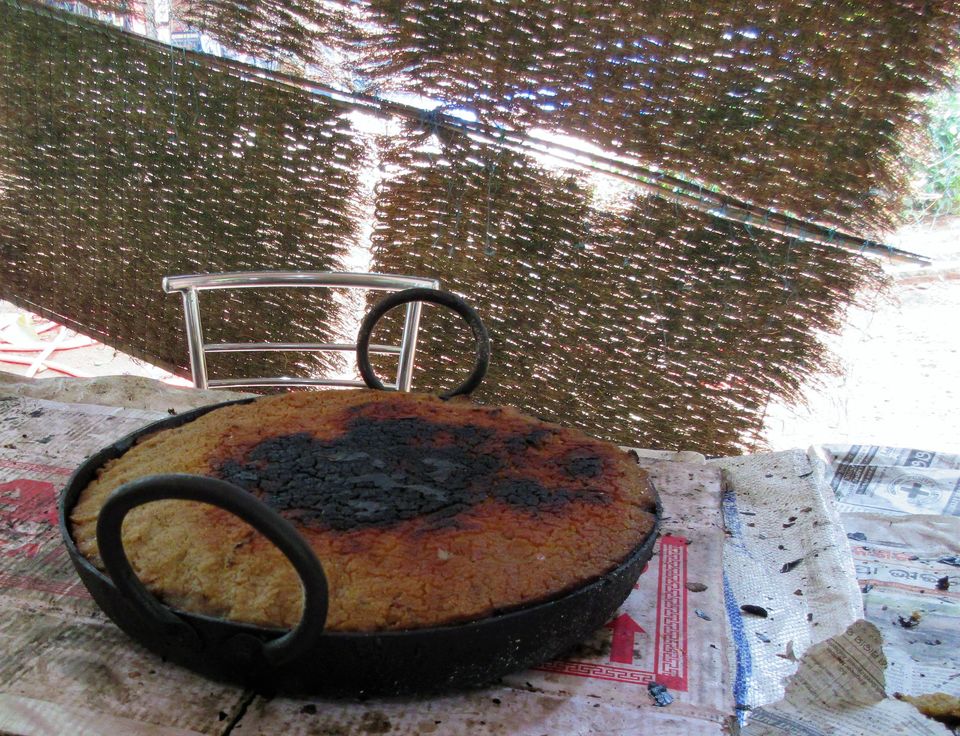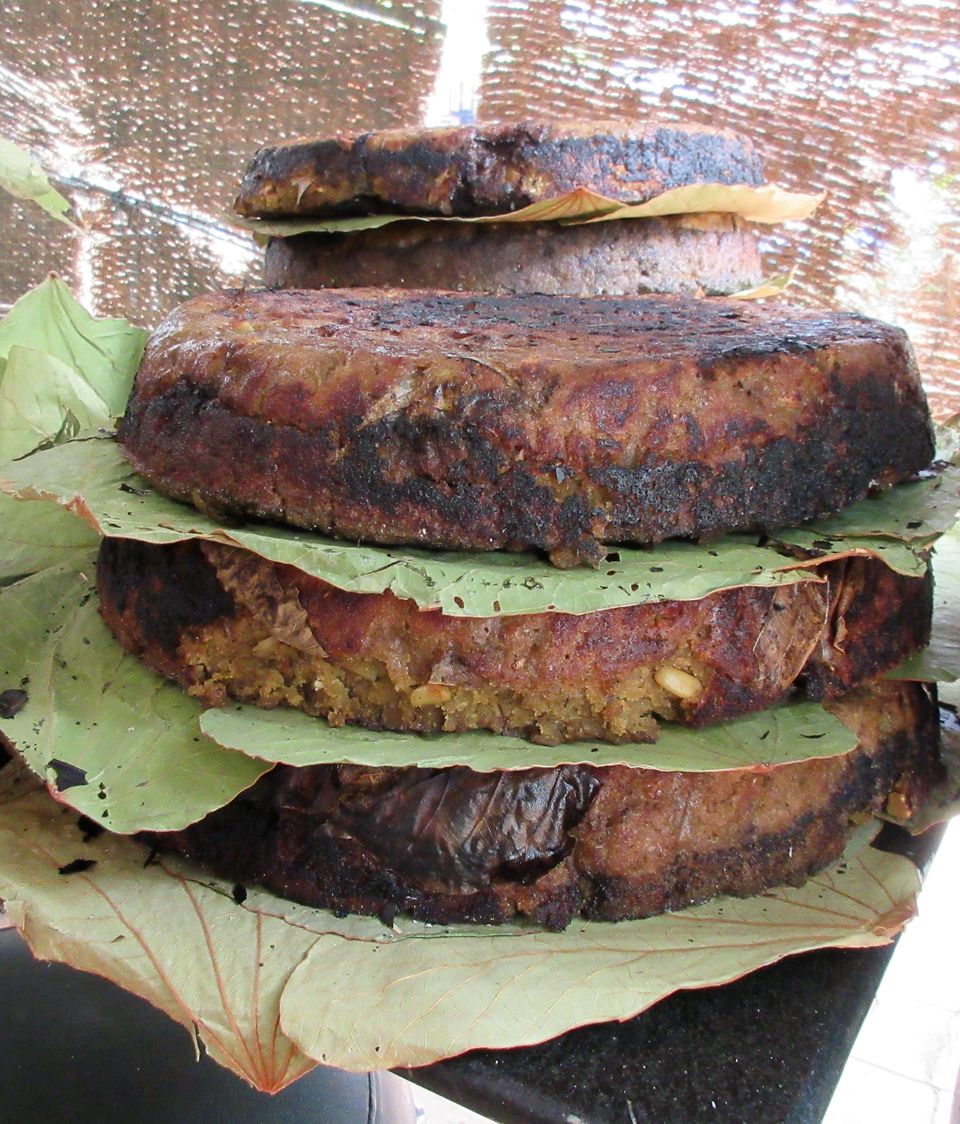 When in Bhubaneswar, try out some authentic, affordable, and Oriya snacks. Here are 7 typical Oriya snacks that are found all year round. You can easily buy them at popular street vendors and small shops.
1. Dahi Bara Alu Dum
The one street food all Oriyas swear by is Dahi Bara Alu Dum. The fried lentil dumplings are soaked in water so that they become melt-in-your-mouth soft. These are served cold in a leaf bowl. The dahi baras are topped with a spoonful of spicy aloo dum, a spicy coriander chutney, ghugni, chopped onions and green chilli, curd, and some sev. It is the perfect snack for hot summer days.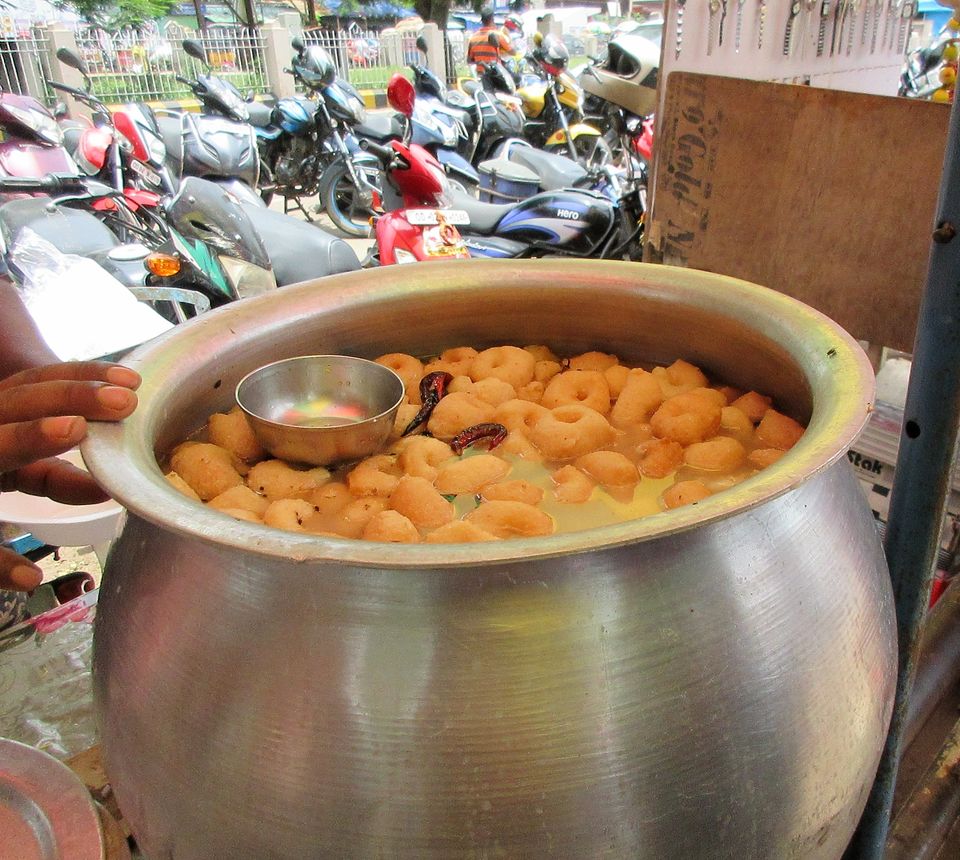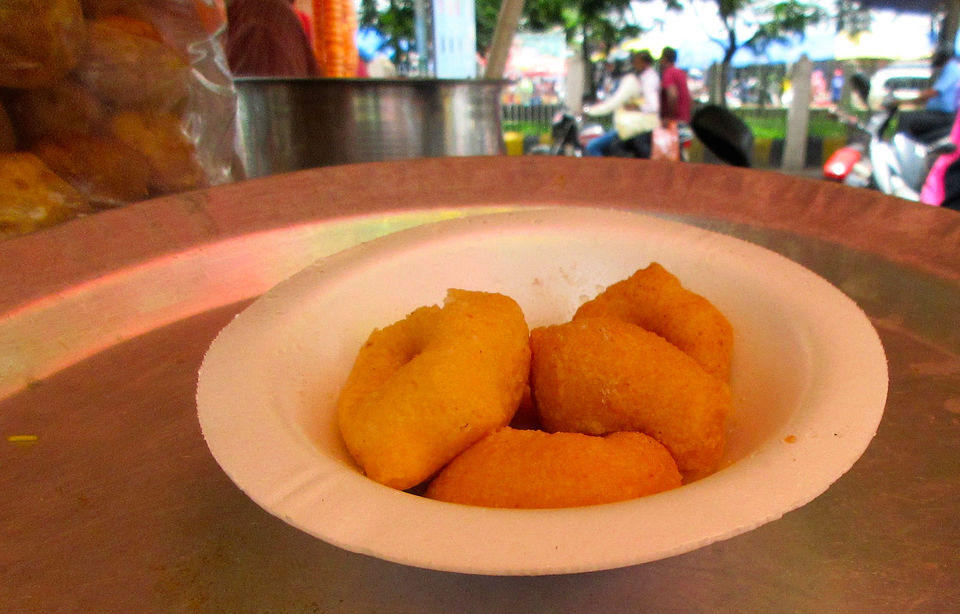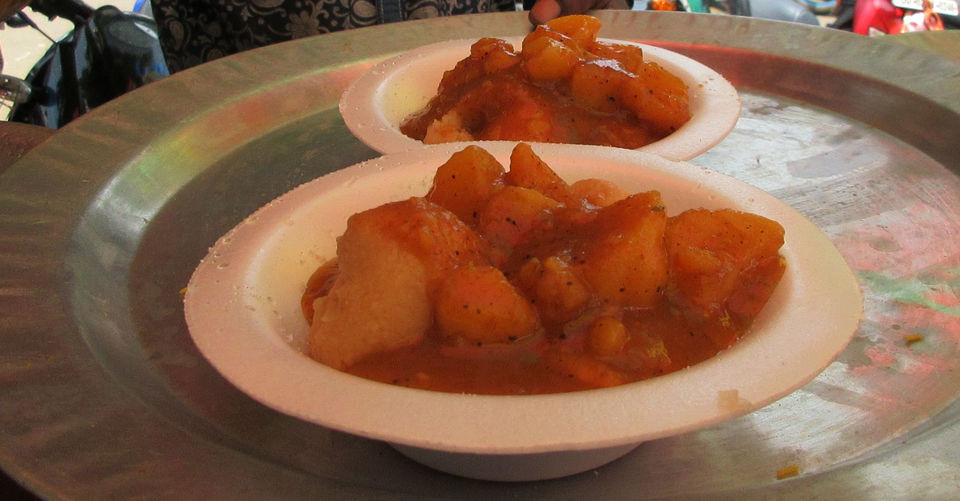 Best place to have it: In Master Canteen Square, look out for a vendor with a cycle to which two large pots are attached. It is in front of the Bata showroom. In Bapuji Nagar, near the shops that sell mobile phones, there's a vendor who has both sweet and spicy versions. You can also find this in most markets and street corners.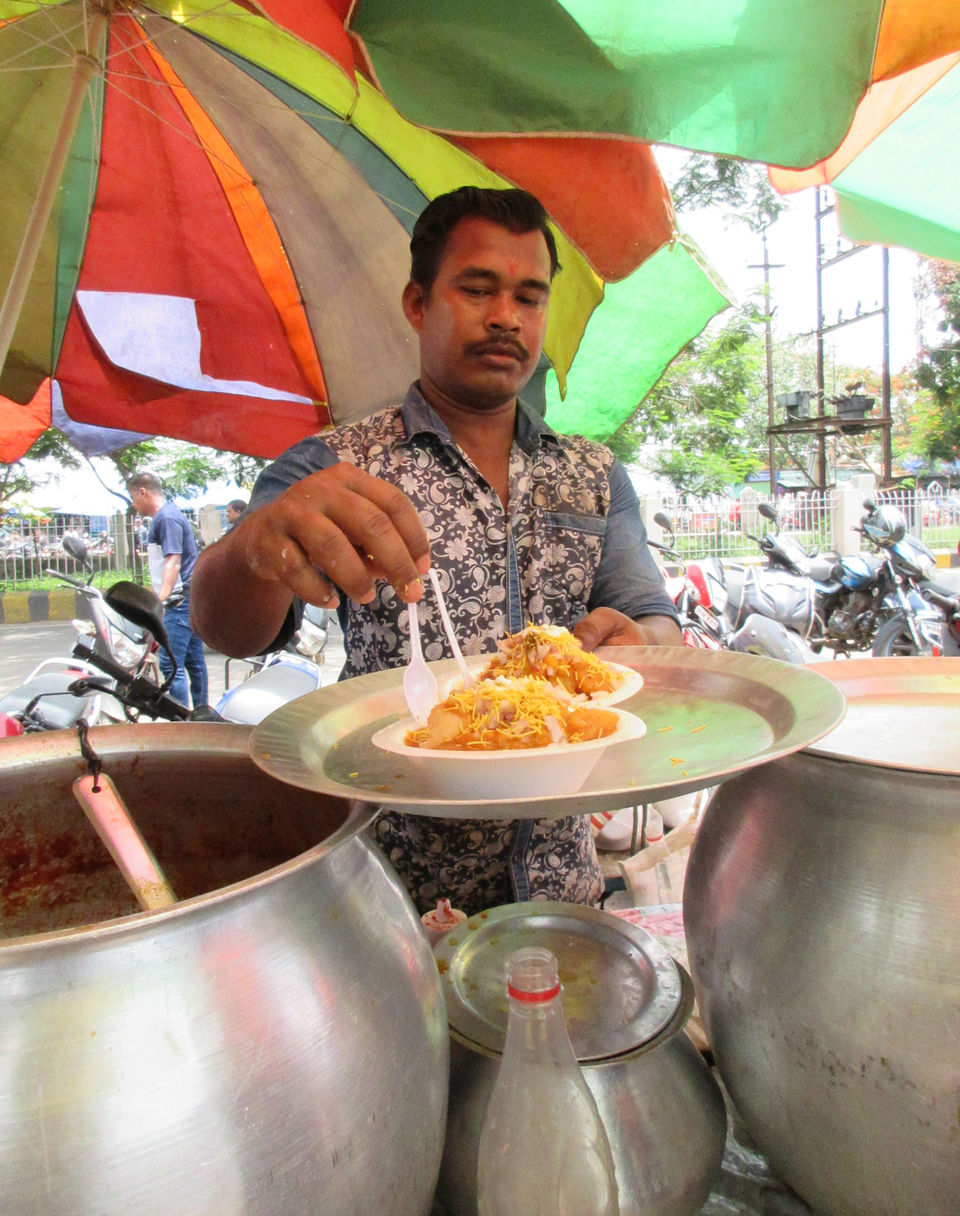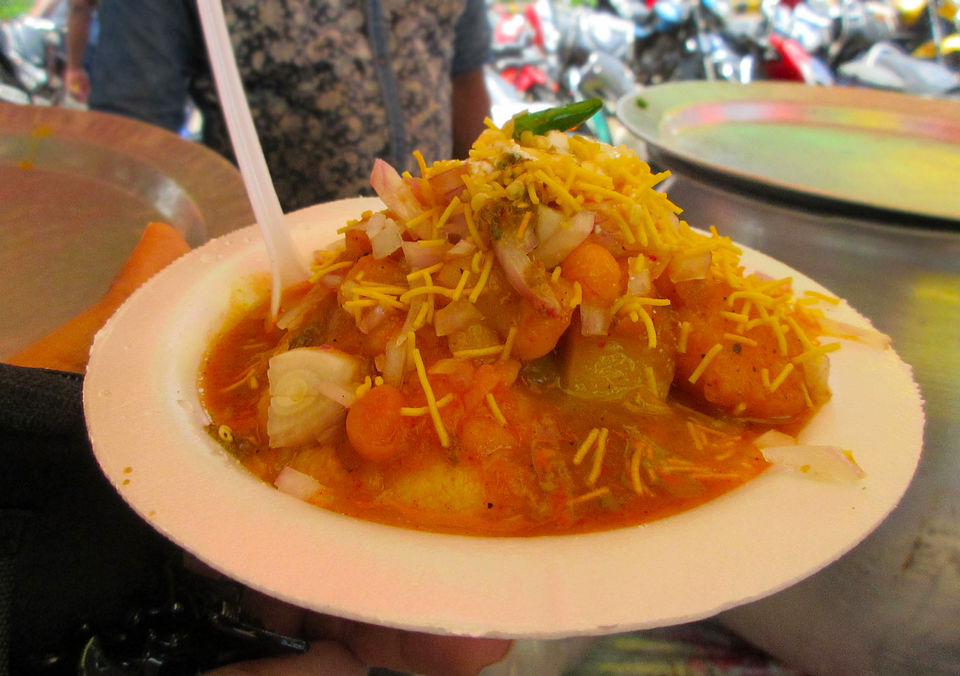 Baras are made from fermented urad dal batter. Small portions of the batter is fried into crisp dumplings. It is served with Ghugni, a lightly-spiced dried peas curry. Like Dahi Bara Alu Dum, this is a typical Oriya combination. And the favorite comfort food of locals.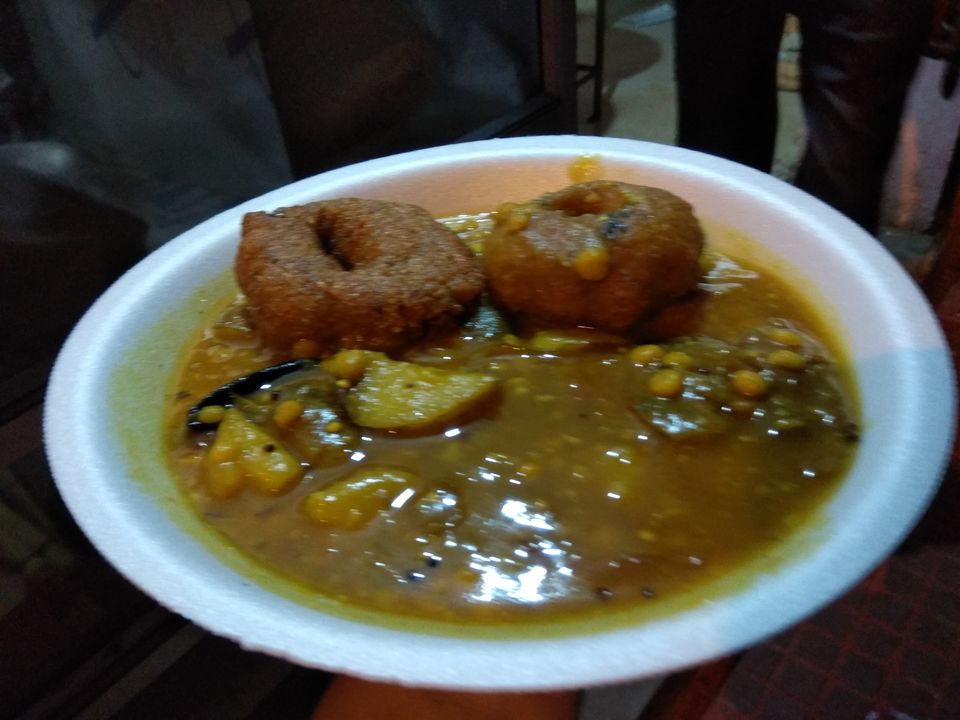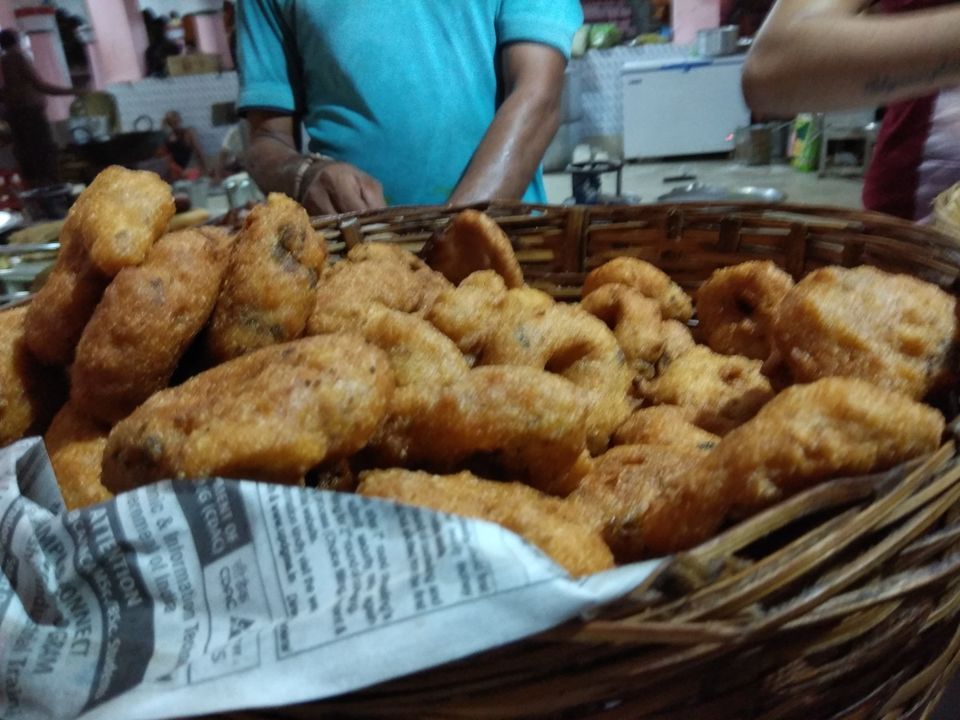 Best place to have it: Food stalls in Bapuji Nagar, Bhubaneswar.
3. Chakuli Mangsa Tarkaari
Chakulis are rice-flour pancakes, slightly thicker than a dosa, popular across the city. People have them as breakfast or an evening snack, usually with some Alu Dum or a sweet tamarind chutney. However, the best combination is with Mutton curry cooked in Mustard oil.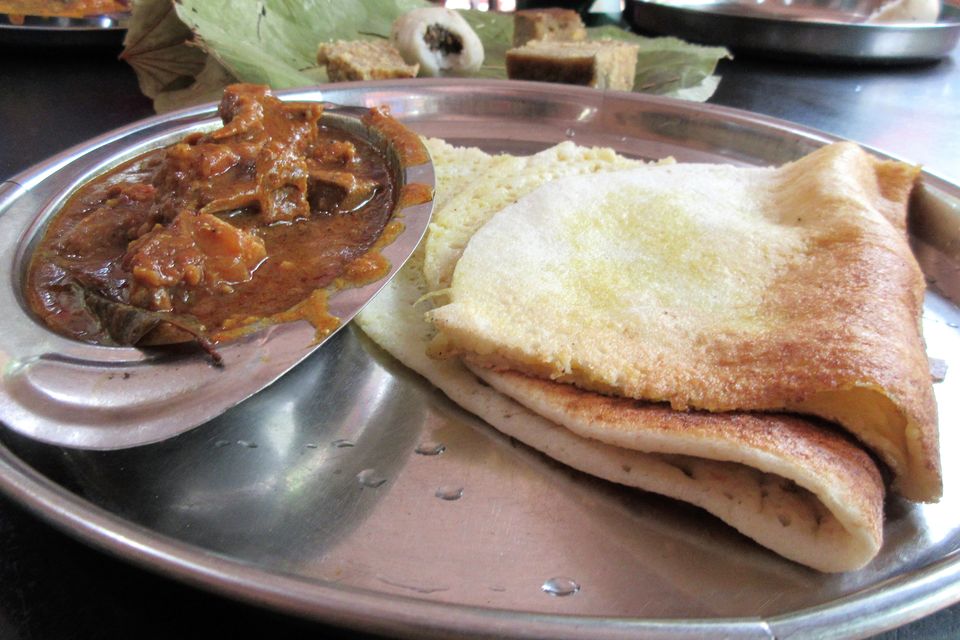 Best place to have it: Ekamra Haat.
4. Famous Oriya Chaat
Bhubaneswar-style chat is a variation of the famous chats found across the country. In this city, chat vendors keep dry curry of mashed potatoes and boiled matar on a large hot tawa.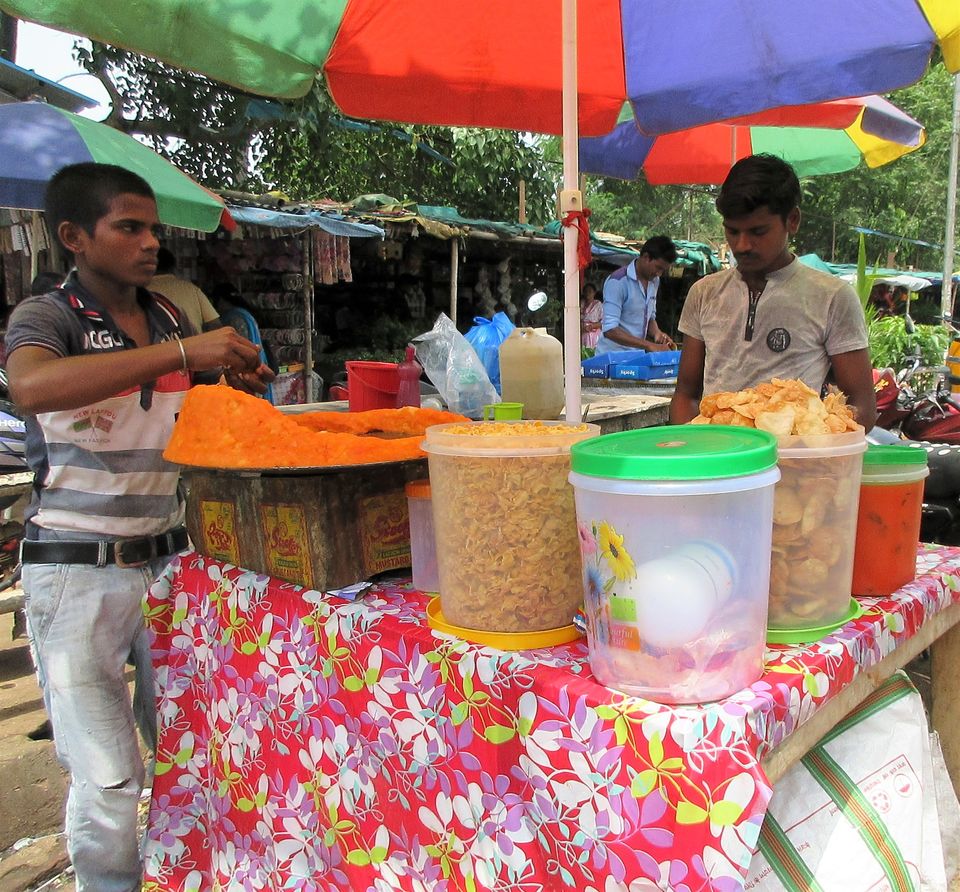 When a customer asks for a plate of chat, they heat a portion of the curry with a dash of water and put it on the plate. This is then topped with tomato syrup, tamarind syrup, dry spices mix, chopped onion, tomatoes and coriander, grated carrot and beetroot, coconut flakes, mixture, papad, and curd. It is sweet, tangy, and spicy mix - though you can always customize it as per your taste.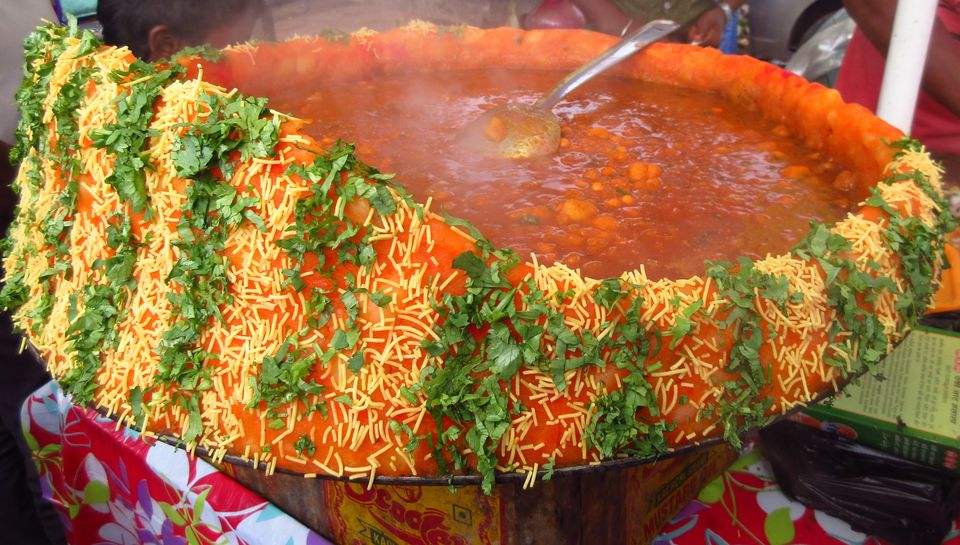 Best place to have it: RD Front - the road in front of Rama Devi Women's College in Saheed Nagar.
5. Rasabali
Rasabali is an indulgent sweet made from Chenna patties which are deep-fried and dunked in sweet cardamom-flavored milk. The Chenna patties absorb the milk, become softer and sweeter.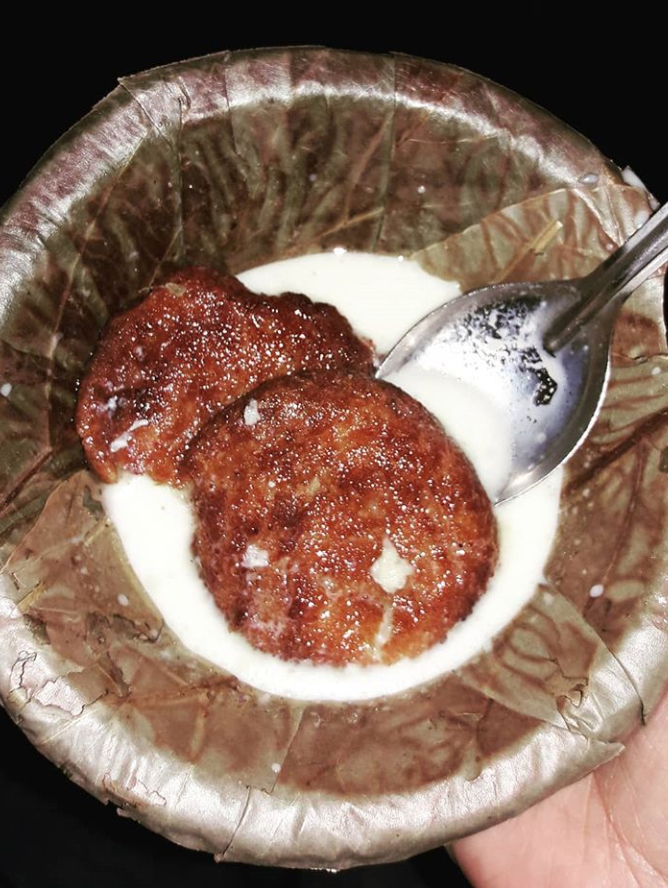 This is literally a sweet made for gods; it is a part of the Chhappan Bhog served to Lord Jagannath.
Best place to have it: Nimapada sweets store, 9th St, Bapuji Nagar, Bhubaneswar, Odisha 751009
6. Chhenna Poda
The Greeks love their Cheesecake, the English their Apple Pies, the Rajasthanis their Ghewar, and Oriyas swear by Chenna Poda.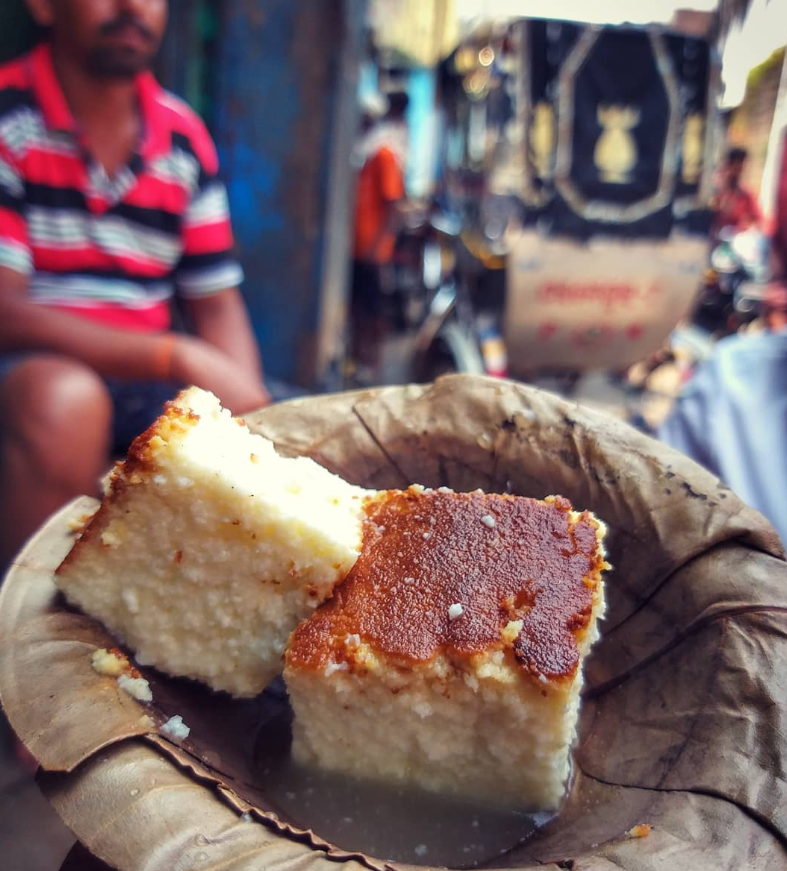 This dessert is mildly sweet, making it a perfect mid-morning or evening snack. Chhenna (ricotta cheese) is mixed with milk, sugar/jaggery, cashews, raisins, and lightly roasted in an earthen oven. Soft and sweet, a piece of Chhena Poda is everything warm, comforting, and delicious.
Best place to have it: Nimapada sweets store, 9th St, Bapuji Nagar, Bhubaneswar, Odisha 751009. Or Ganguram sweets, Saheednagar.
7. Arisa Pitha
Pithas (sweets made with rice or other flours) are an integral part of Oriya cuisine. They are usually prepared at home during various festivals. However, there is one delicious pitha that is available in stores and sweet shops - Arisa Pitha. This is a sweet rice-flour dumpling, which is fried and dusted with sesame seeds. It is very crisp on the outside and has a soft core. There are layers of nuanced flavors in it, such as jaggery, coconut, and saunf.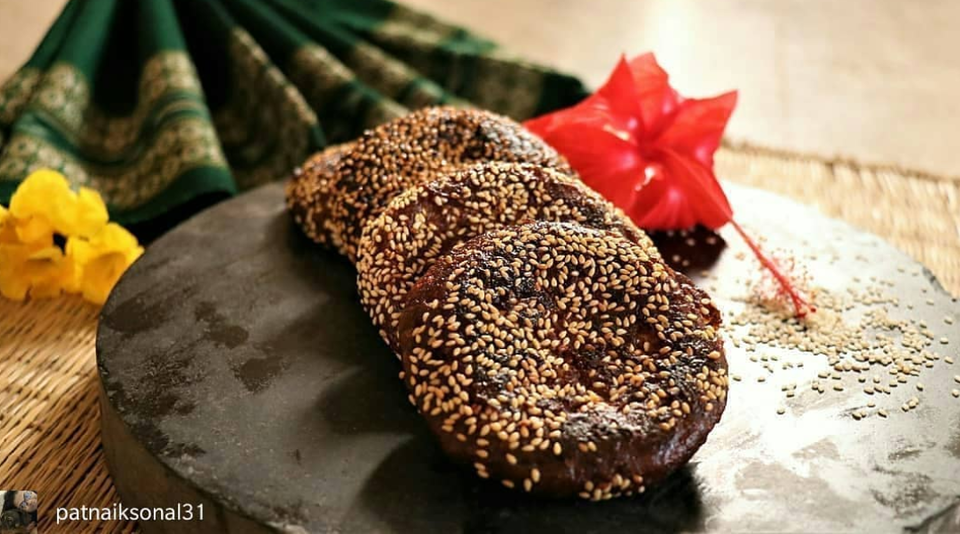 Best place to have it: Arisha Pitha, HIG 164, Sailashree Vihar, Phase 7, Bhubaneswar, Odisha 751021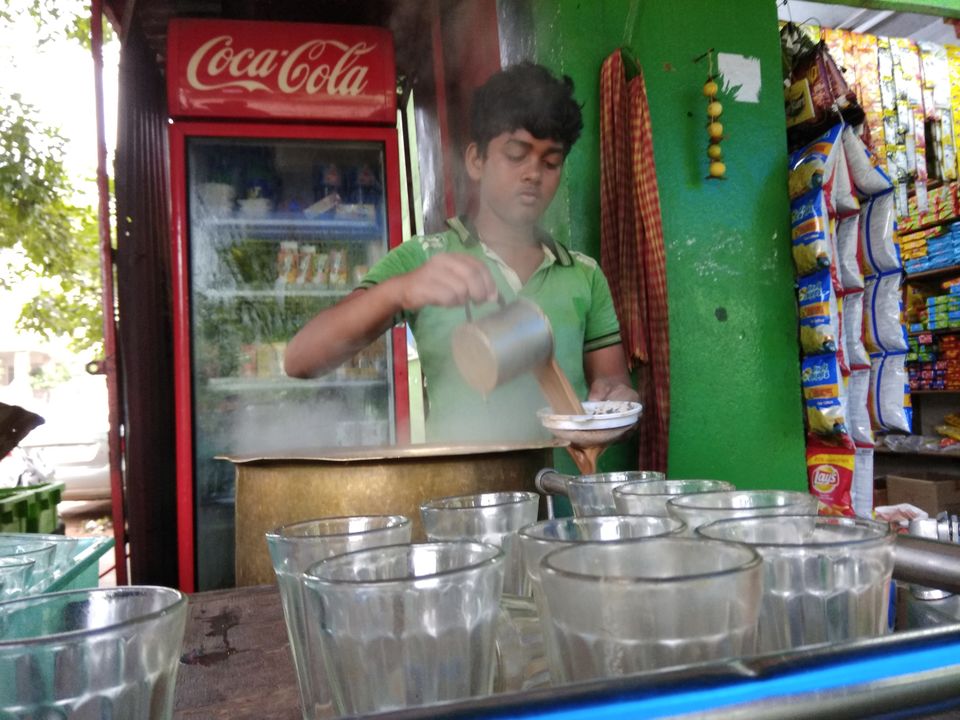 Other than these seven dishes, you can sample a variety of fast food such as Rolls, Chicken Pakodas, Golguppas, Jhal Murhi, and Singadas.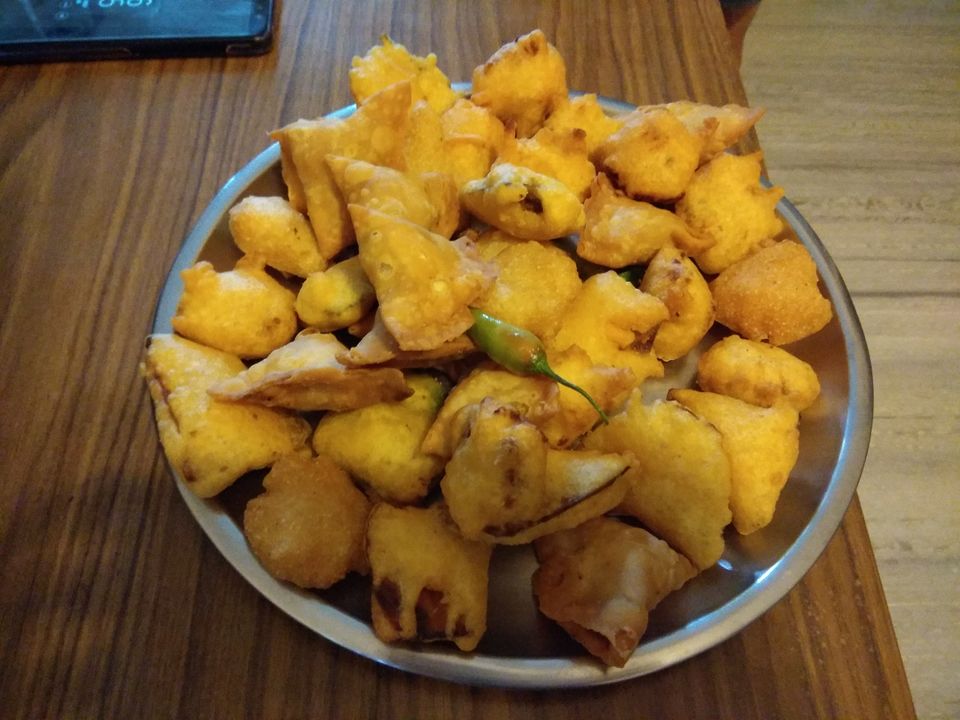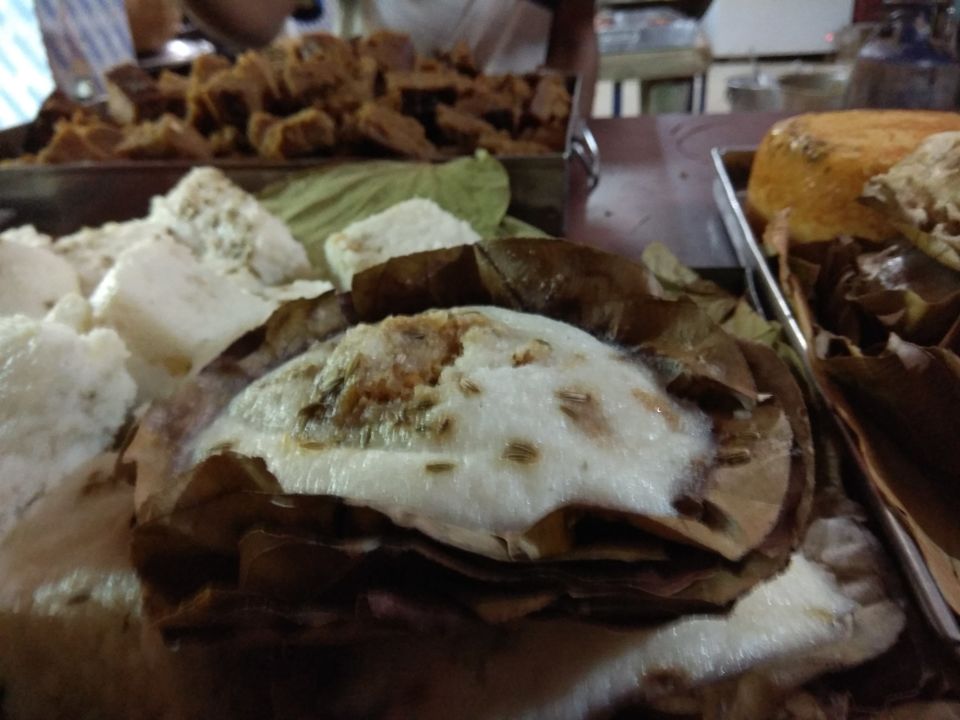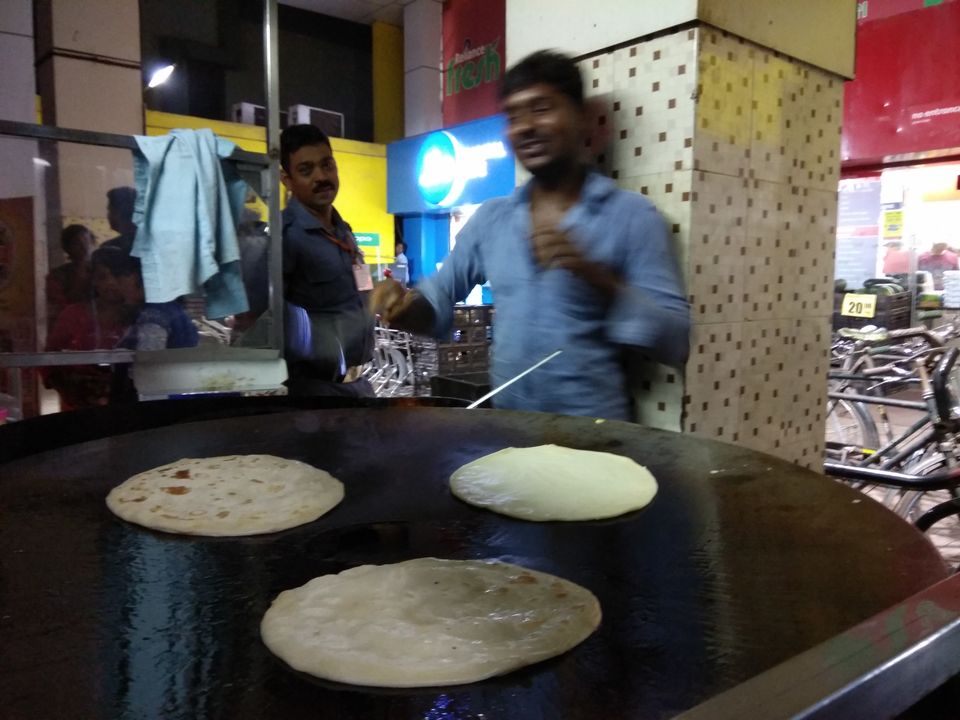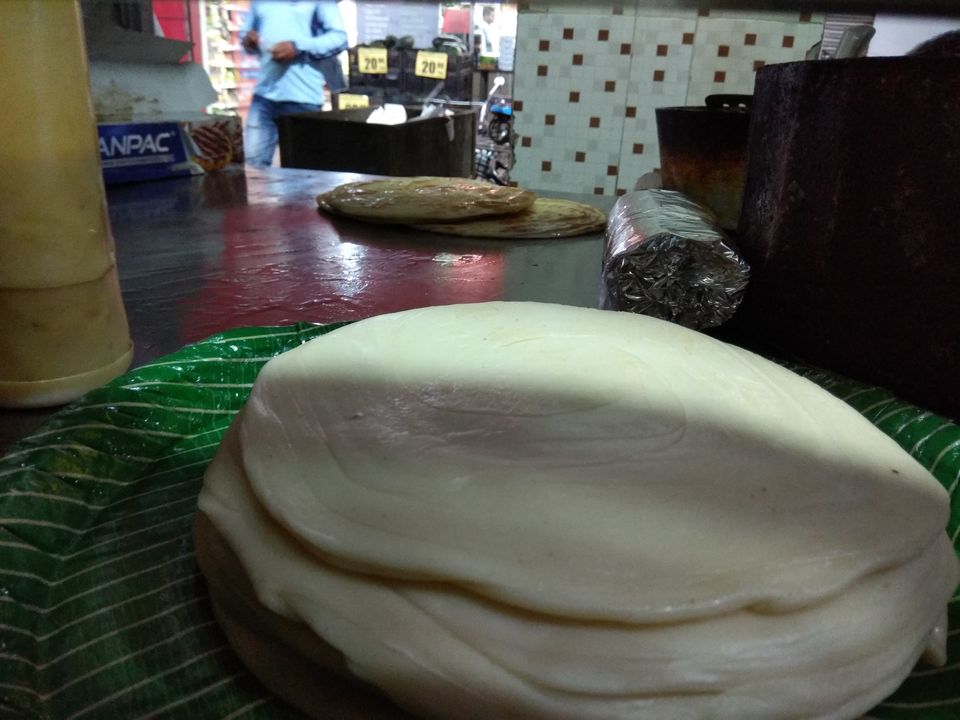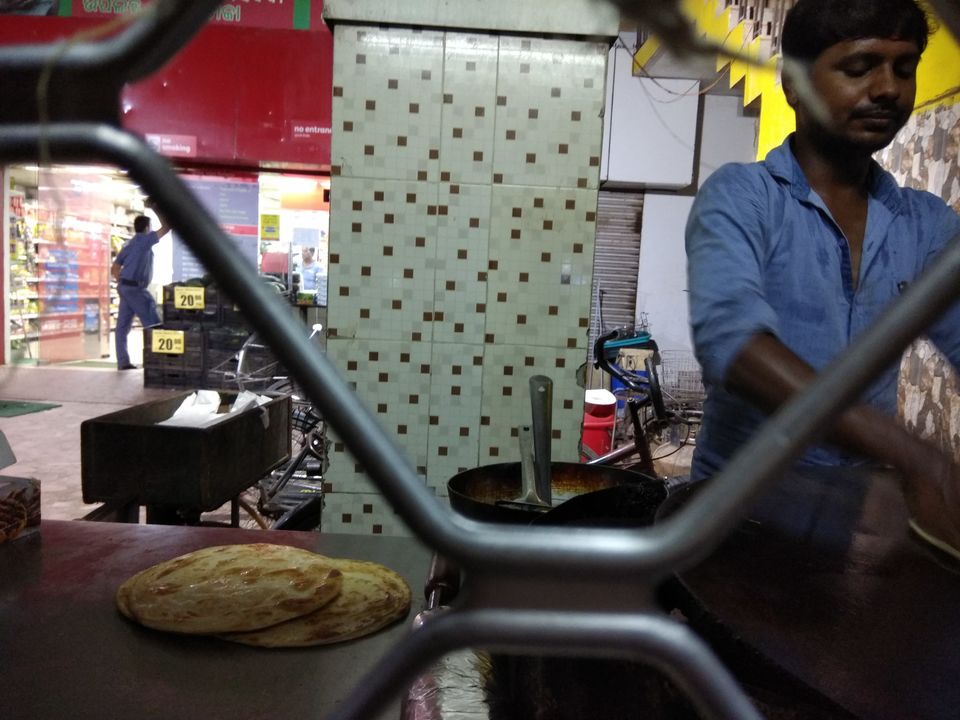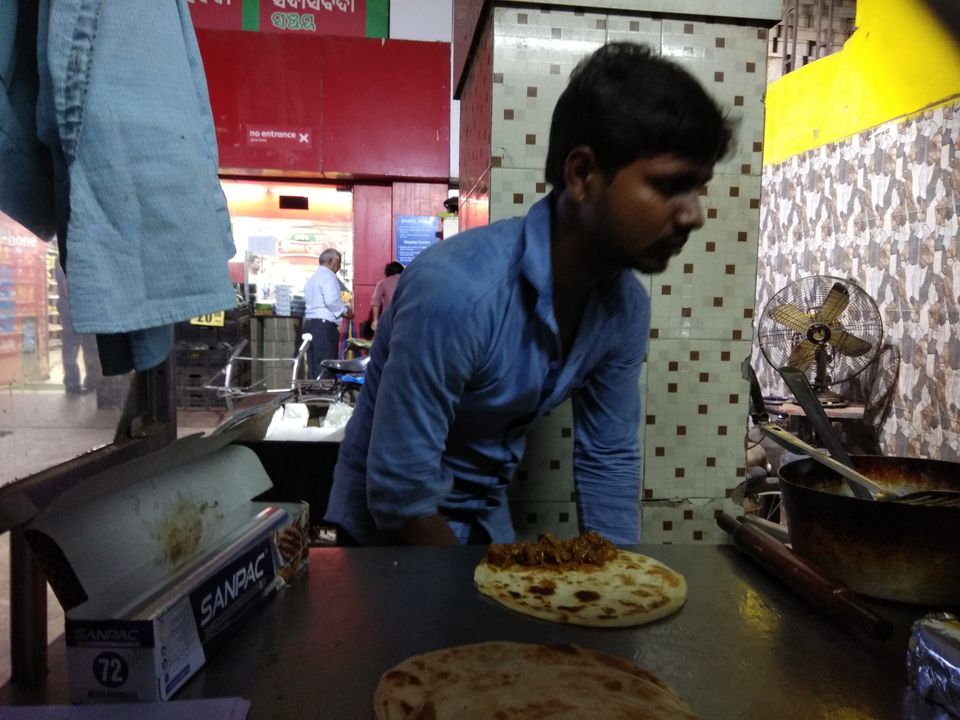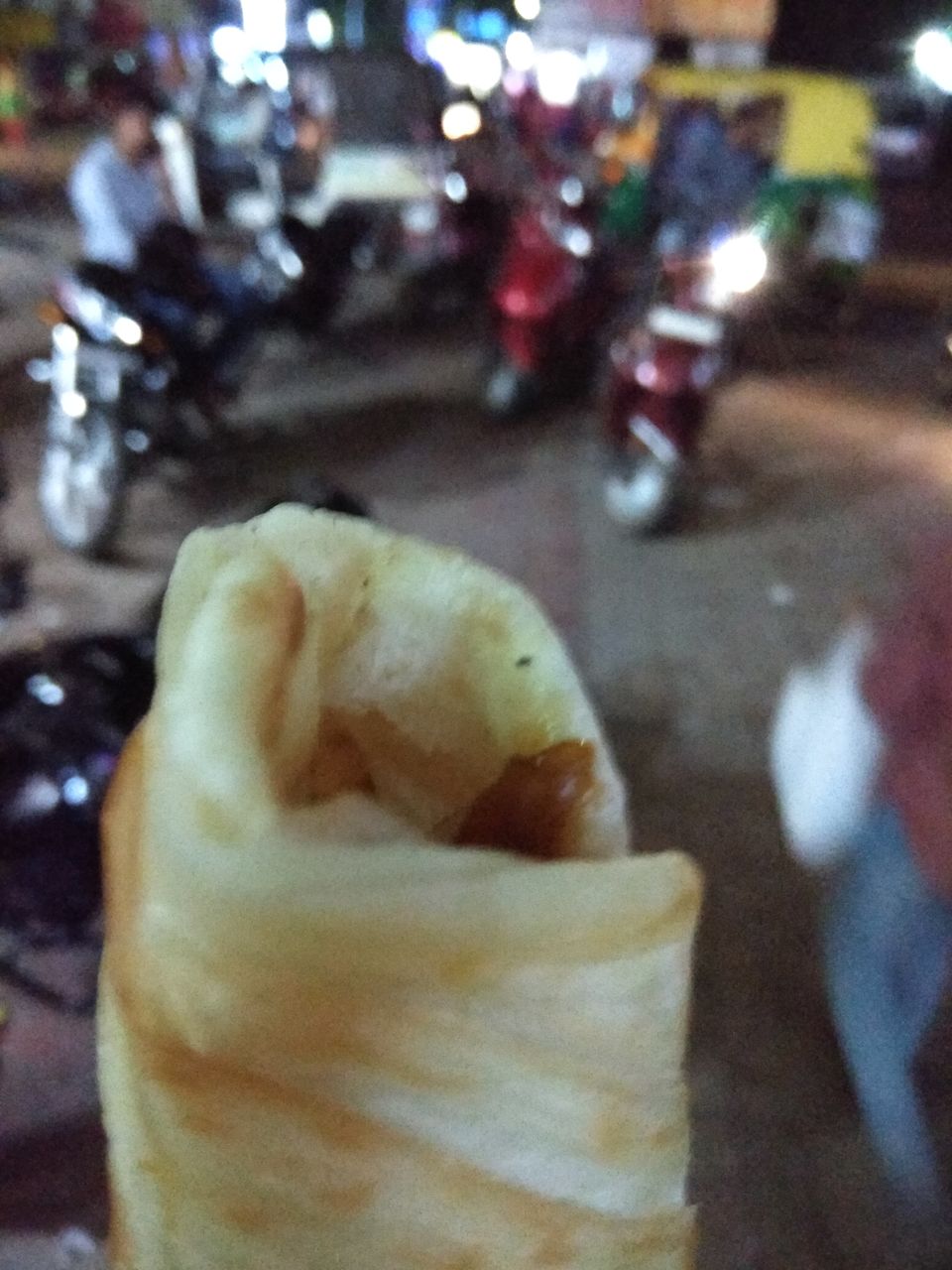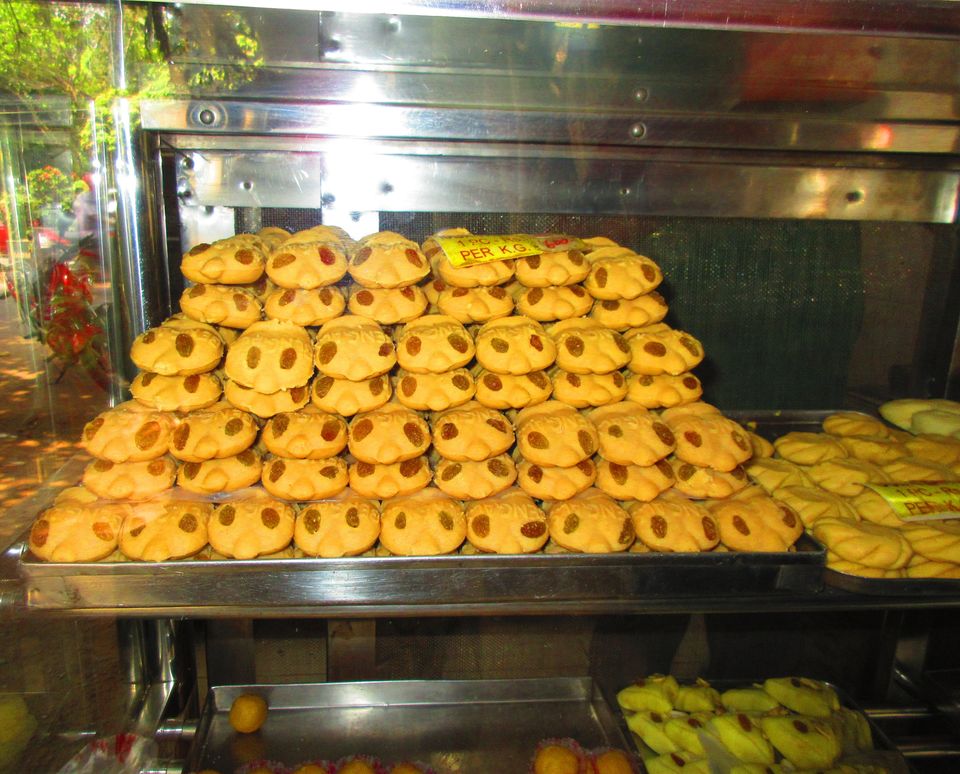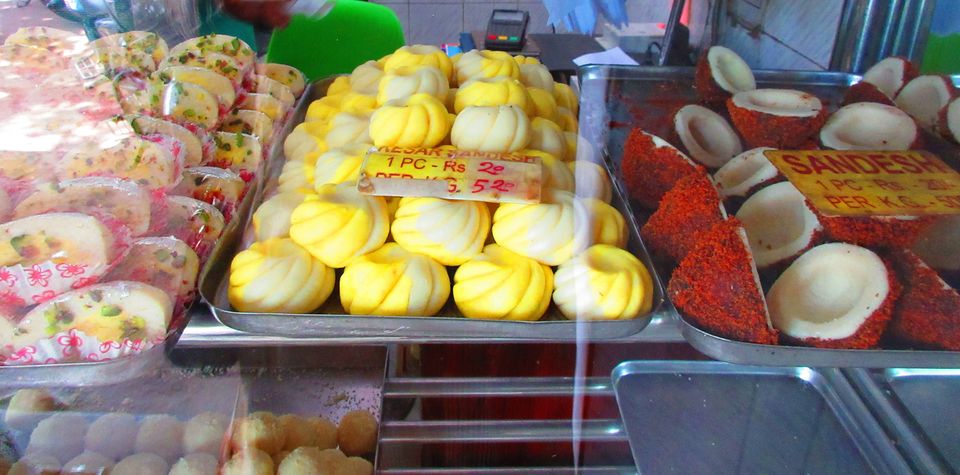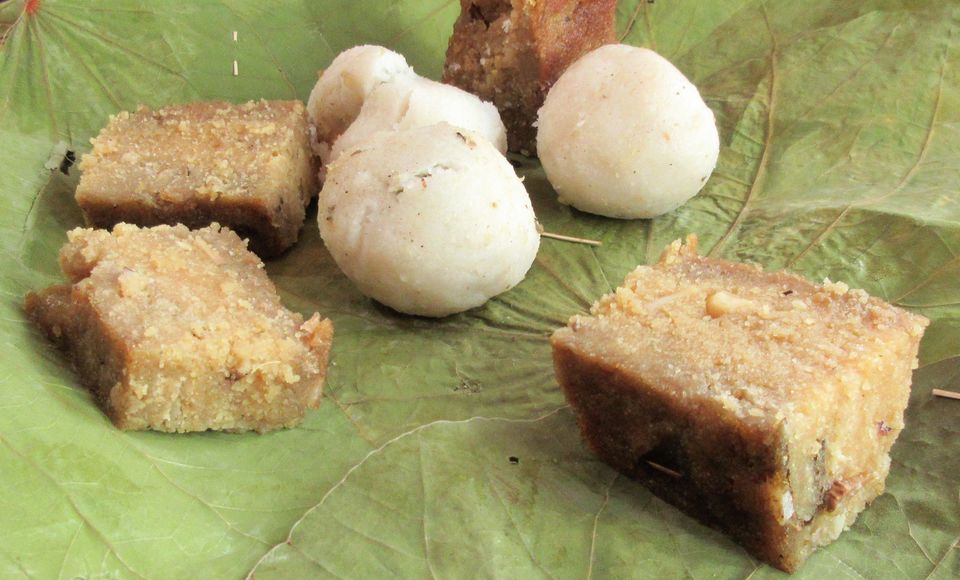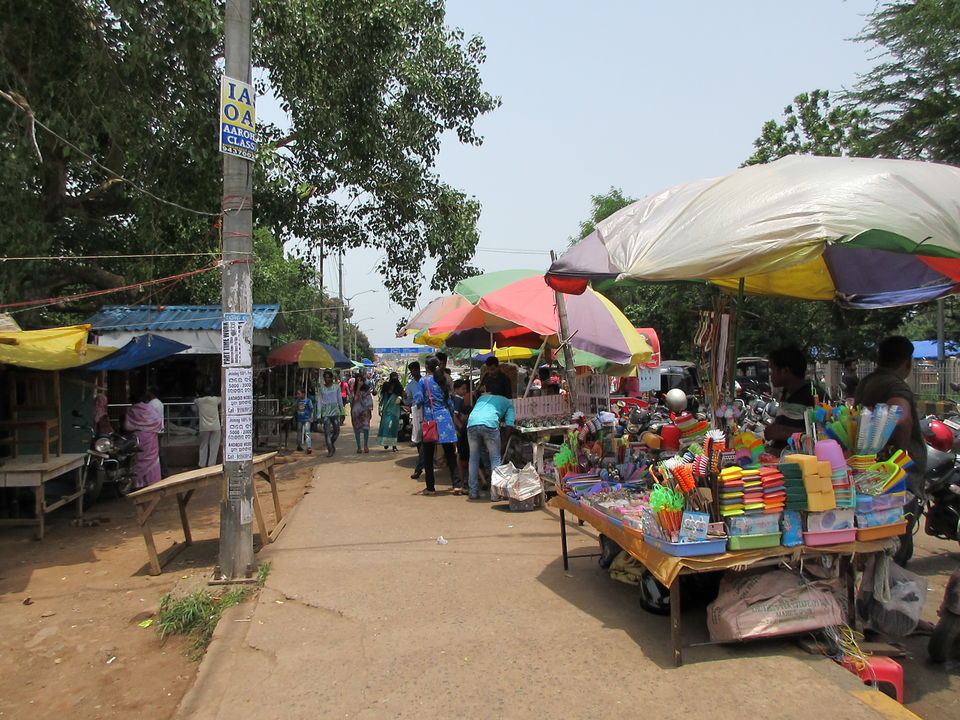 P.S. All pictures clicked by Tushar Shukla and are not meant for commercial use. Artwork and content by Seema Misra.
Frequent Searches Leading To This Page:-
Glimpses of Odisha Tour, food travel in odisha, special food of odisha, famous eating joint in odisha, customized Odisha Holiday Packages