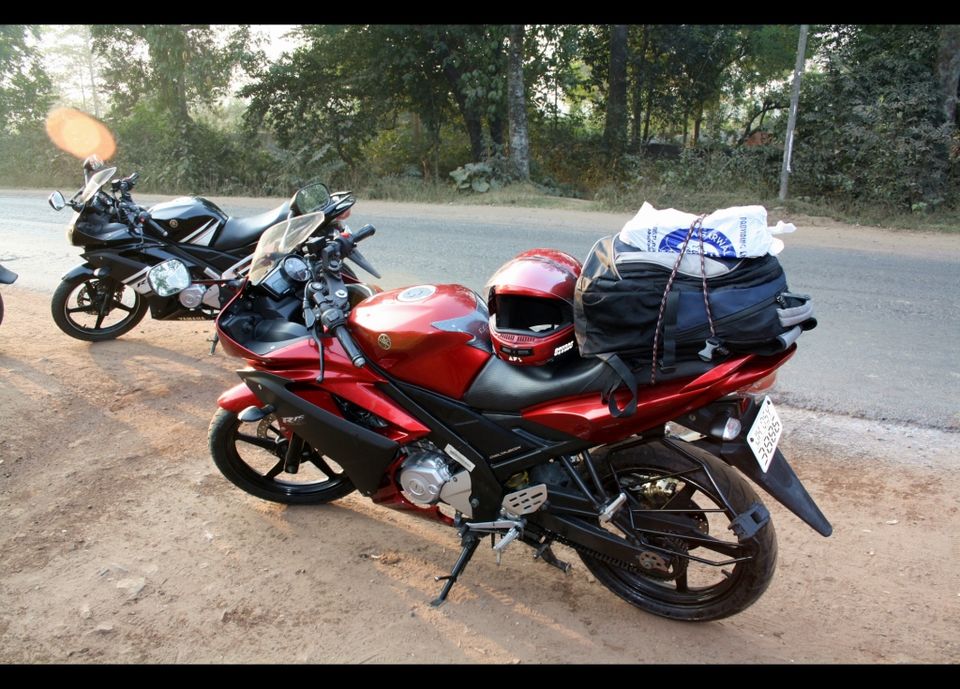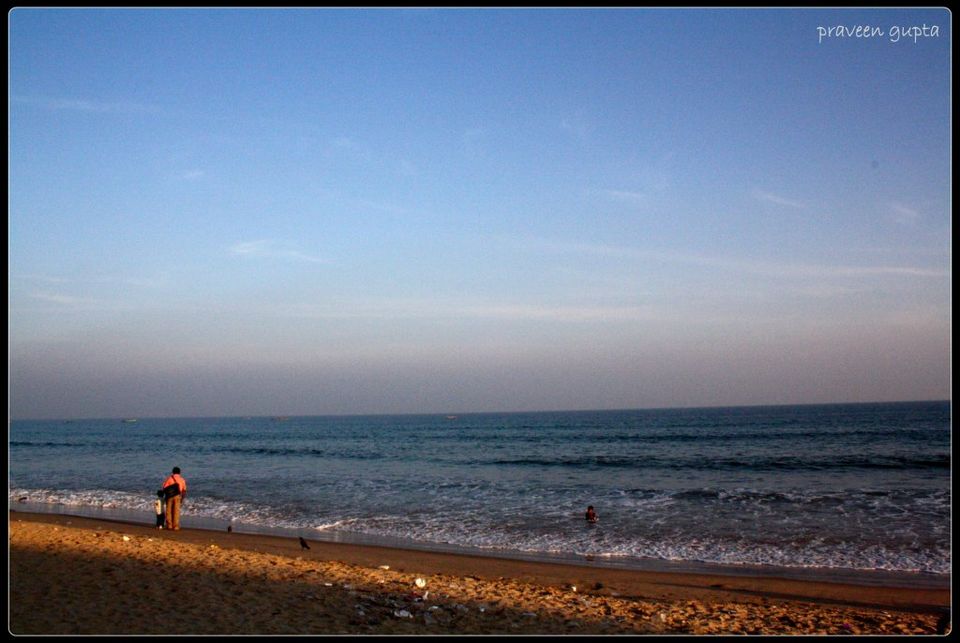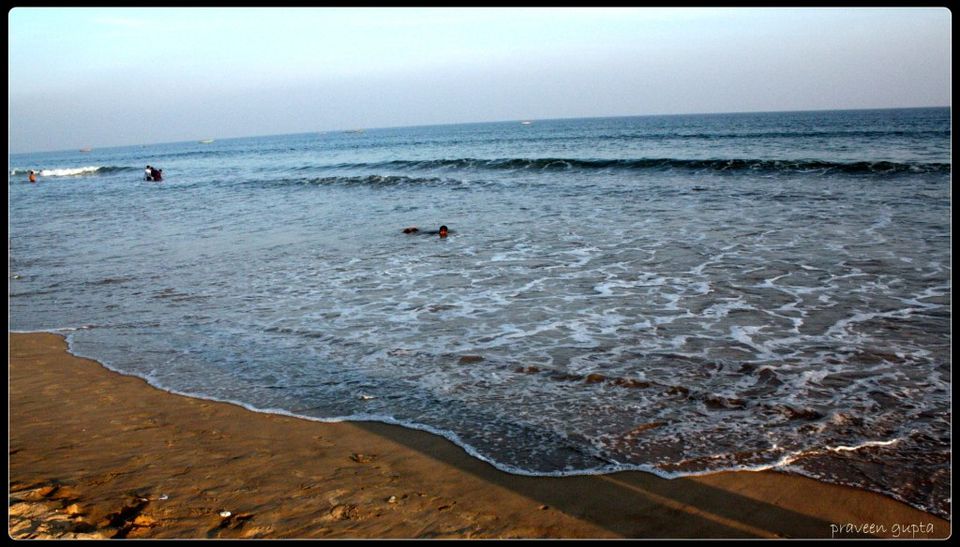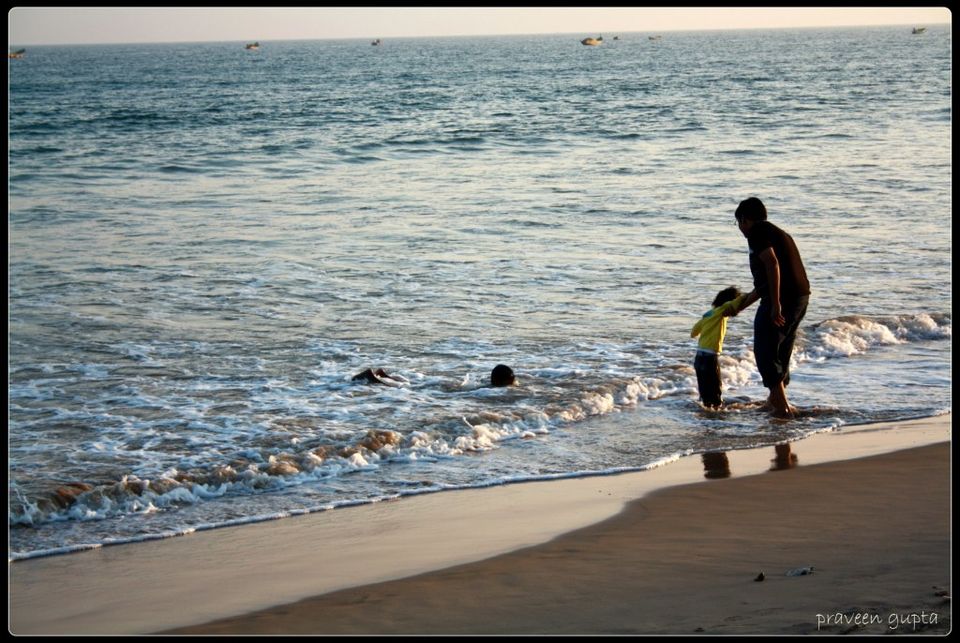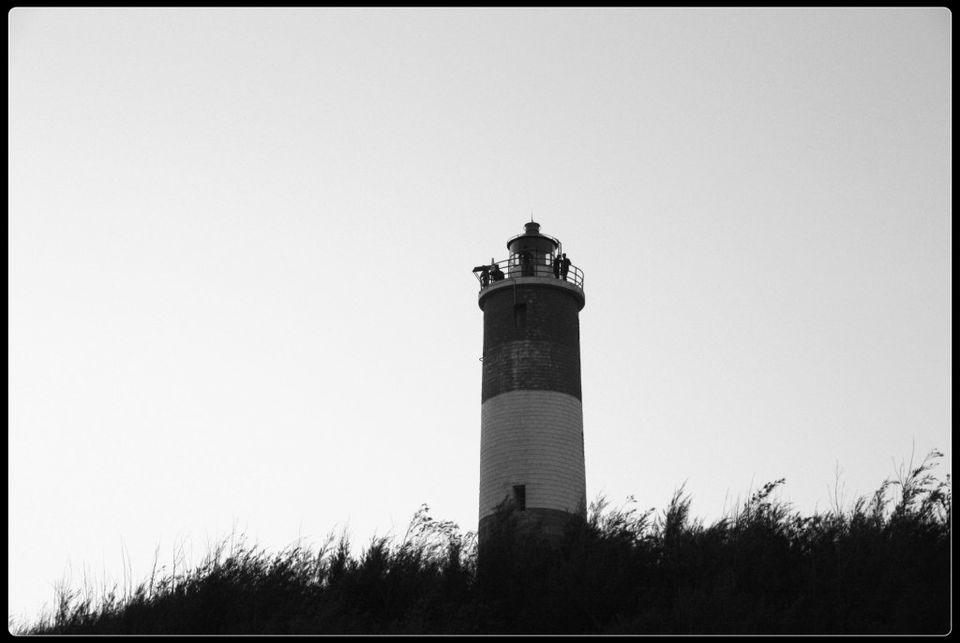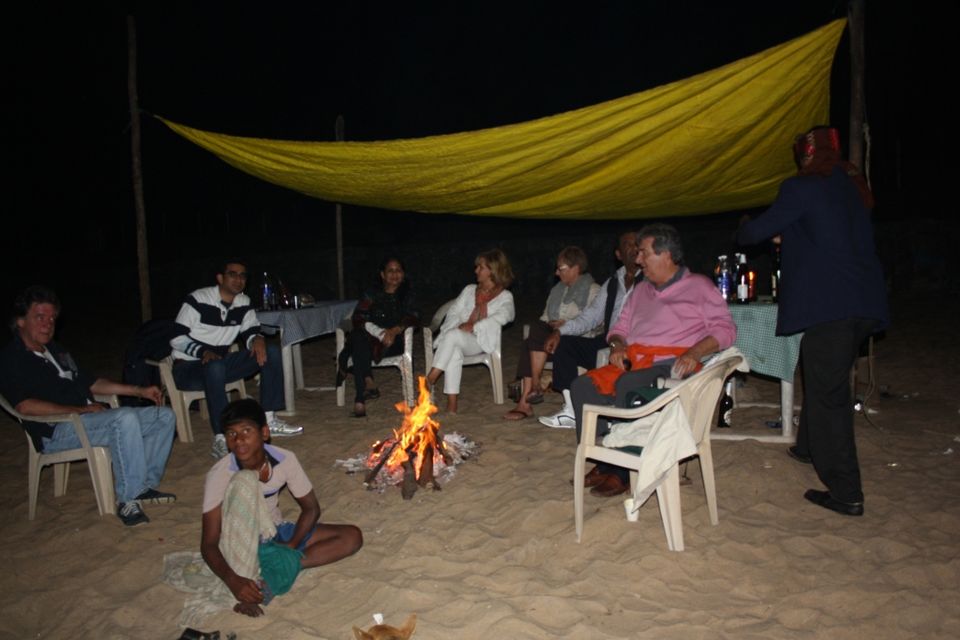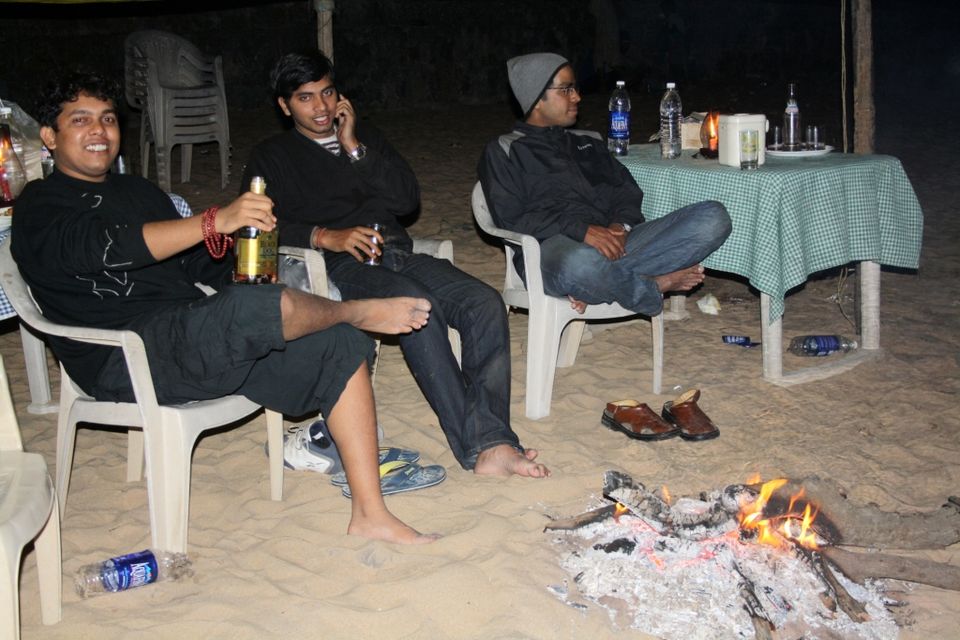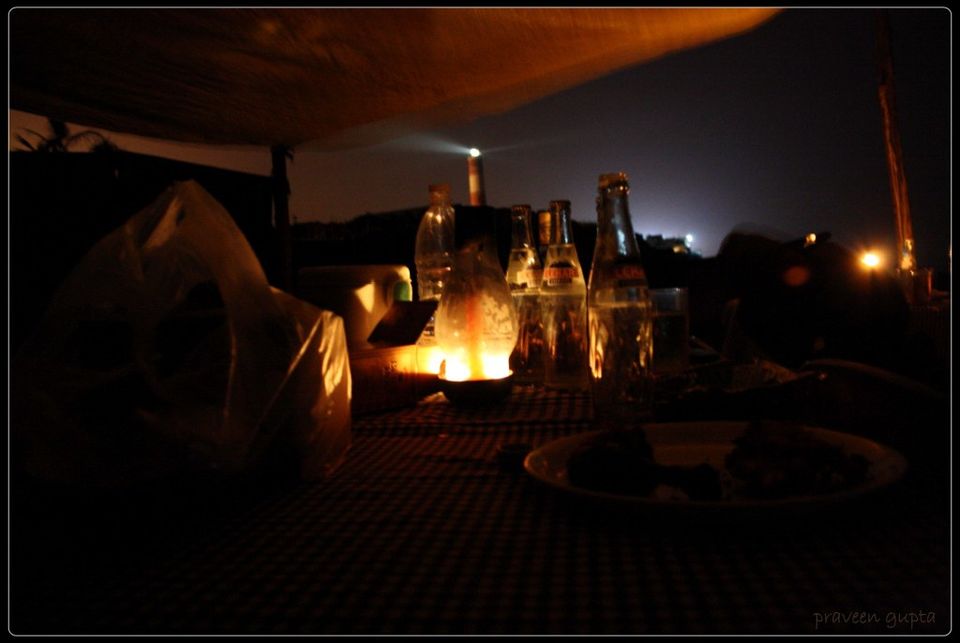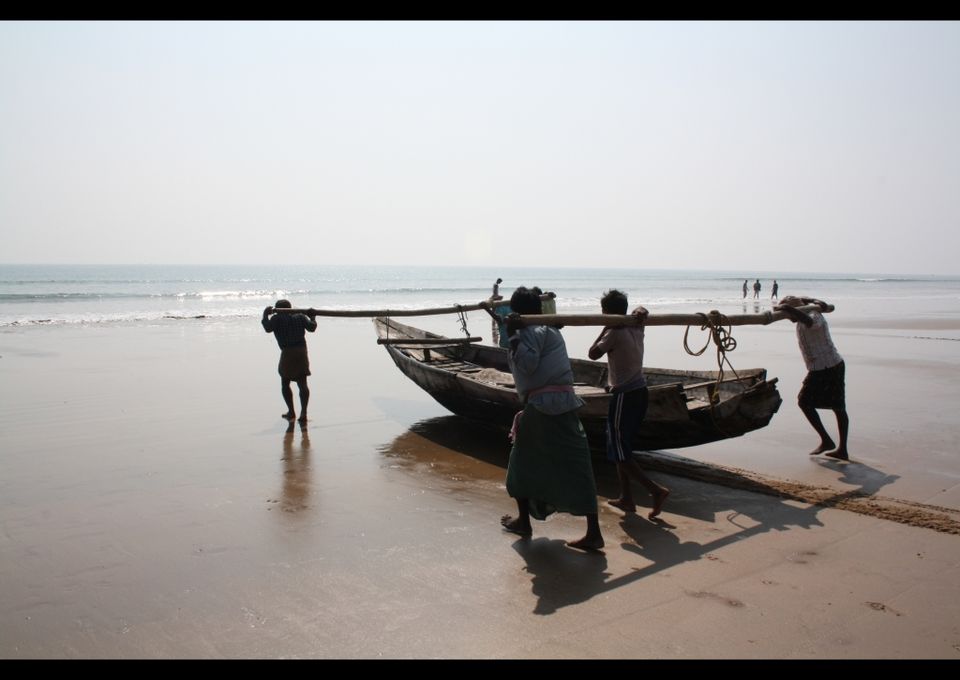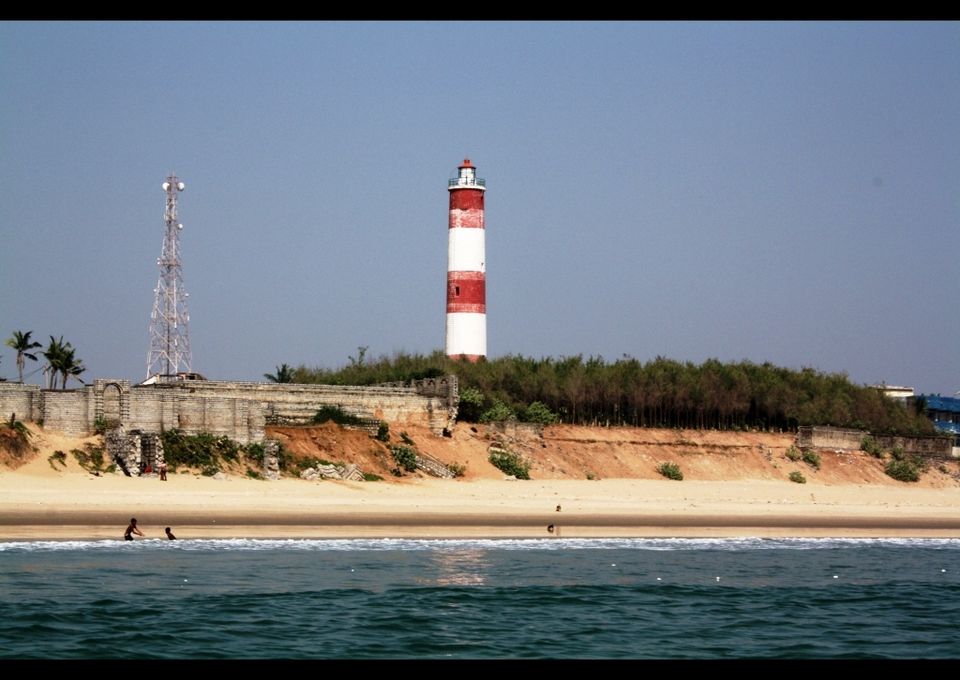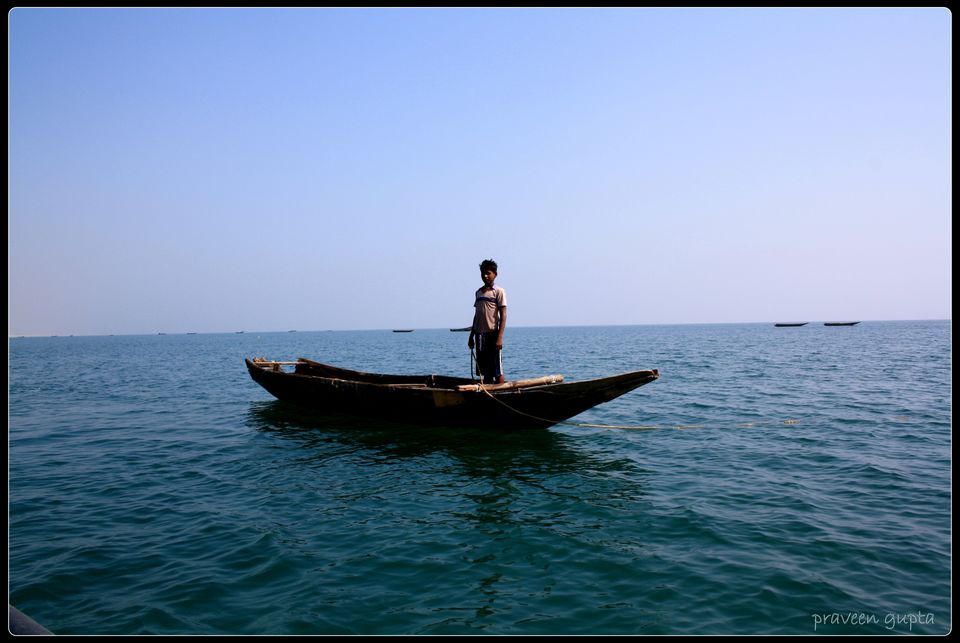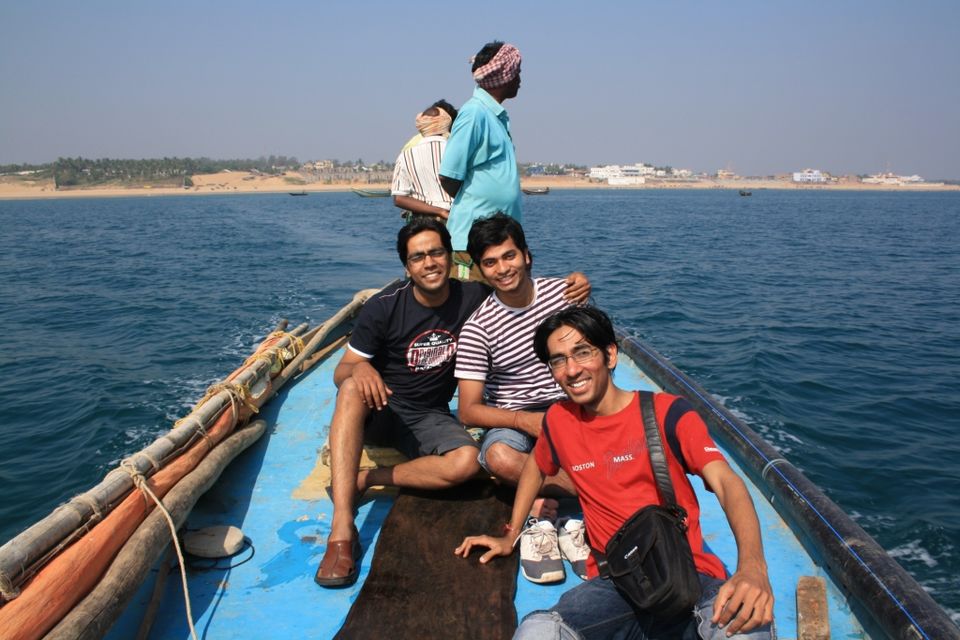 Gopalpur is small town located in the state of Orissa and on the coast of Bay of Bengal. It is certainly one of the most sought after beaches in India, well-known for its serene beauty and calmness. Other famous beaches in this part of country are Puri and Chandipur; but Gopalpur has its own charisma. Gopalpur was once an important sea port at the time of British India Rule, which came to a slow fall down after independence. Beach is very peaceful and lovely and the best thing about this beach is that, it has very few visitors. Lately Gopalpur has found its lost glory, and is becoming a famous tourist spot. Sitting on the shore in the evening is soothing as well as quite romantic.
Coming back to the story, it was in the December of 2010 that one of our friend found this place somewhere on the internet and location was locked instantly for the New Year celebration.  As we are biking enthusiast, the only way that we see to get anywhere is the Bike!!  So we packed our bags and tied them on the back seat of Yamaha R15's.
Gopalpur has some more tourist spots near it, which you must see if you plan to go for this Trip. One of them is the Chilika Lake, the second largest coastal water lagoon in World, I bet many people don't know this, and even I didn't know this before. Second remarkable place is Brahmapur. Brahmapur is one of the oldest urban cities in Orissa and well known for its culture, heritage and silk saris. It is also the nearest railway station (15 km) for Gopalpur Beach. The total distance calculated for the round trip was roughly 1400 Km and as they say "It's not the destination, but the journey, that matters", so without any timeline in mind we embarked the journey on the morning of 30th Dec. 
First stop for the day was a dhaba on the outskirts of the Jamshedpur city (Also known as Tatanagar). After that we didn't turn back and revved our bikes for the Chandipur beach. It is a 240 Km run and we reached Chandipur beach at lunch. It was a low tide when we reached there; so after a while we decided to move on, but if you have spare hours on clock, you can spend some time here too. We reached Bhubaneswar, night stay for day one. Except few stretches road is good. After riding for almost 10 hrs and clocking 450 km, we were tired badly, so had a light dinner and went to sleep.
This day was indeed the most interesting and fun filled. One more friend was to join us from Bhubaneswar. Woke up early, but start got delayed due to some issue in one of the bike. Went to service center, got it fixed and resumed the journey around 11 am. Today's first stop was Chilika Lake, a brackish water lagoon on the coast of Bay of Bengal. It is the largest coastal lagoon in India and the second largest lagoon in the World. Also it is the largest wintering ground for migratory birds on the Indian sub-continent. It hosts more than 160 species of birds in peak migratory season. In short, it is a must see place in Orissa. Reached Chilika in the afternoon and were amazed to see the vast lake, the other end of which could not be seen, and I was wondering if we have reached the coast. I live in city of lakes (Udaipur), and have seen some of the most beautiful and largest lakes in country, but Chilika is totally a different place. You will find fishermen trying their luck, tourist boating and birds soaring, as if they are giving you a glare for infiltrating their territory. After spending some quality time we moved on for the final destination, Gopalpur.
Reached Gopalpur just in the nick of time, sun was about to set. Water looked pure, less polluted and we were pleased to see the beautiful beach finally. Children's were still playing in the sand, couple's walking down the shore and other's just sitting and gazing at the splendid magnificence of nature. After sunset we checked in to a nearby resort, took a nap and were ready for the celebrations in no time. One more advantage of this place is it is very cheap and affordable unlike other popular beaches in the country. Resort guy also arranged for bonfire and drinks on the beach itself. There were some other foreigners and Indian tourist and we all sat around the bonfire with the vast sea in the front and blue open sky above. A little later all locals left and only few people were seen. The sea was roaring, threatening the peace and calmness of the night. Coast guards kept an eye on the coast for trespassers from a tall lighthouse nearby, which is also a landmark of this place. It was absolutely a different and nice experience to celebrate New Year, away from hustle of city. There were no loud DJ and music tracks, but the sea waves were singing melodies of nature which was totally a worth!  We went back to our rooms around 3 am in the morning as it was getting cold and we had no more sticks for bonfire
After breakfast we took a private boat, navigating the sea while some choose to have a dip in cold and saline water. We checked out resort around 1 pm and headed back for the return journey. We had approx 700 km on milometer to get back home. Third day was more of riding, we rode around 350 km till it was dark and we decided to stop at a highway motel for the night.
Woke up early, just had tea and were back on highway. Rode another 250 Km and reached Jamshedpur at lunch. 
So this was the whole story in a nut shell. I would suggest you to discover this lovely place and also Chilika lake and Brahmapur town if you happen to be in Orissa sometime.
Best time to go: Just like other beaches best time to go is December to March.
Some tips for Highway Riding-
1. Always wear safety gears, helmet, shoes, pillion must also wear helmet.
2. Always check for tire pressure, engine oil, and coolant level. Long rides may increase tire pressure due to air expansion and oils level may go down due to engine heating.
3. Check brake shoes and chain every 1000 km.
4. Always keep your tanks full. You never know which stretch is not safe enough to hang out.
5. Start early in the morning and do not ride after sunset. Highways are risky for riding after it gets dark.
6. While riding in group, maintain a suitable distance between bikes so that you don't bump into each other while braking at high speeds.
7. Keep checking for your pals in the rear view mirror so that you don't get separated at turns.
8. No over speeding, remember "speed thrills, but it kills".
9. Carry all documents of bike/car, you may be asked to produce them at state borders.
Also check out Beach festival which happens in last week of December.