Back in 2011, My dad and his close friends planned to go on a trip to Kashmir. Families included obviously. The day the tickets were booked, was the day that marked the beginning of pre-trip celebrations. Everyday late night gathering in the garb of planning the trip became a must. Creating playlists; rounding up the trench coats; updating the gadgets and assembling food; for a trip that was suppose to span over 15 days. We didn't even realise how the days whirred by. Soon it was the day to travel.
After a long road journey from Jammu, we reached Pahalgam. During our road trip to Pahalgam I realised 'Its actually not the destination but the journey that matters'. Nevertheless, the destination was mesmerising as well. The very first morning i thought to myself, may be Kashmir actually is Heaven on Earth.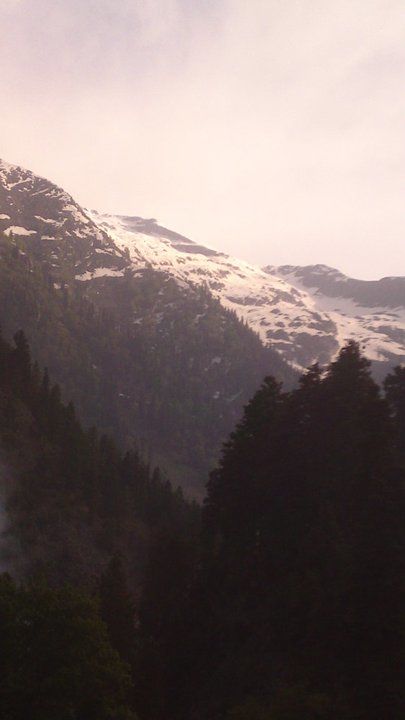 This was the best i could capture back then, with my basic Pentax camera that offered the configuration of just 4 Megapixels.
Soon the hoard of Pony arrived and we set out on our respective pony to visit the Scotland of India. And after steering, trotting and panicking on our pony, we reached there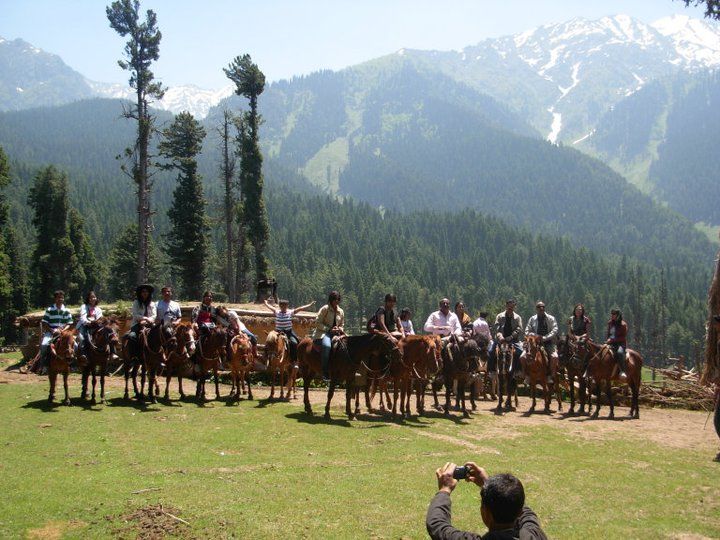 That's all of us over there. After a very short 'Pahadi Maggi' and 'Kashmiri Kahwa' break, we boarded the pony again. We were all euphoric; overwhelmed by the landscapes, weather, beauty, and most of all each other's company. That is when it happened, so fast and so quick that none of us could process it. On of my friend's mother, slipped from her pony and fell off. She was groaning with pain. The region was treacherous and with a lot of difficulty and pain (on her end), the locals helped us carry her to the local hospital. The entire day was spent worrying. In the evening we got to know that she had fractured her collar bone.
And that was the end of the trip that had just begun. May be it was bound to happen. May be we jinxed it ourselves by being too happy and excited. Or may be as they say 'Whatever happens; happens for good.'
I have not been to Kashmir after that. Don't want to sound pessimistic, but didn't have the heart to visit again. It has been 8 years now, and I am still trying to find out the good in whatever happened. Still trying comprehend that Kashmir was definitely my piece of cake; but aye, a very small one.