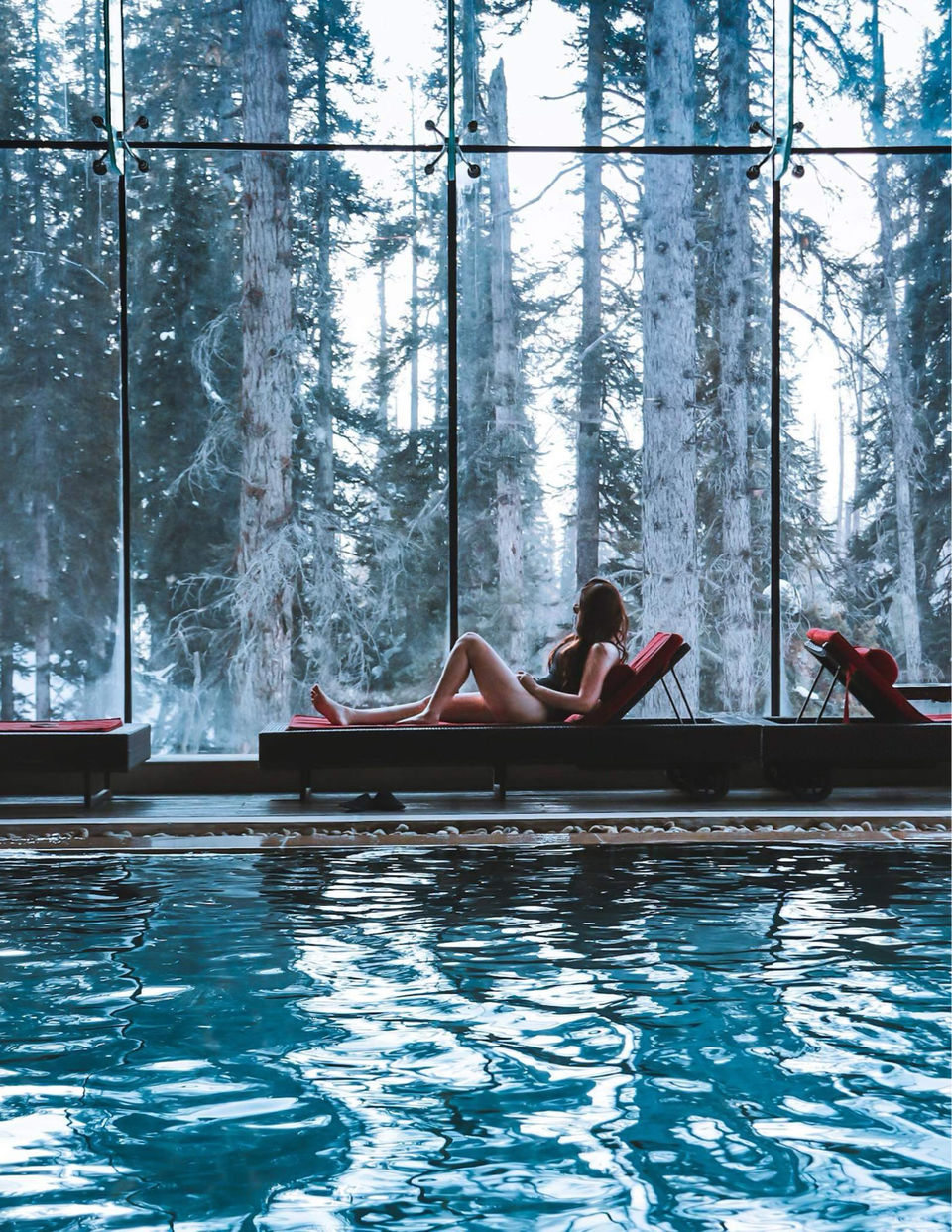 Kashmir, the paradise on earth.
Kashmir, this place will always have special place in my heart. Every time I visit Kashmir, The nostalgia, it gives me goosebumps. The reason is I was born in Kashmir, my father was deployed there. I miss that and that was precious, waiting for your father for months, or waiting for his call for days. That letter writing thing in border movie. We have read those kinds of letters. Everything was different back then. Watching your mom cry at times.
We used to discuss these things very innocently, my father also got hit by bullet, I will never forget that in my entire life. I have huge respect for my father. ❤️ .
So first day we started our journey from Delhi, our flight was delayed and my heart rate was going up and down every time I heard this flight is cancelled or that flight is cancelled due to extreme weather condition. I got lucky and finally after 5 hours of wait, our flight departed. The view from flight was breathtaking, Himalayan range covered beautifully with clouds.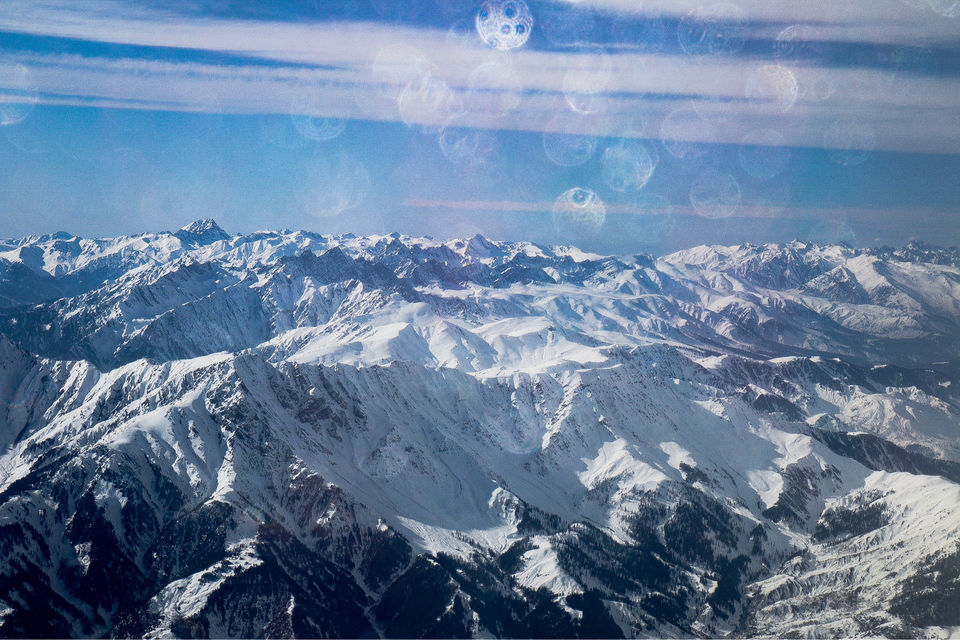 The view was so beautiful and I was extremely happy to be in my birth city ❤️
As I belong to Army background, we had booked Army guest for that day. We reached Srinagar at 3 pm. Due to high security at the airport it took 1 hr to clear all the formalities there.
It was -2 degree, and I was freezing, our driver took us to amazing restaurant where we had Kashmiri khawa and reached our guest room at 5 pm.
It was day second and we were going to Gulmarg, meadow of blossoms.
I wake up at around 7 am, quite early by my usual routine. Tarique, our driver was due to arrive at 9 am so i had hot bath and an quick breakfast befor he came.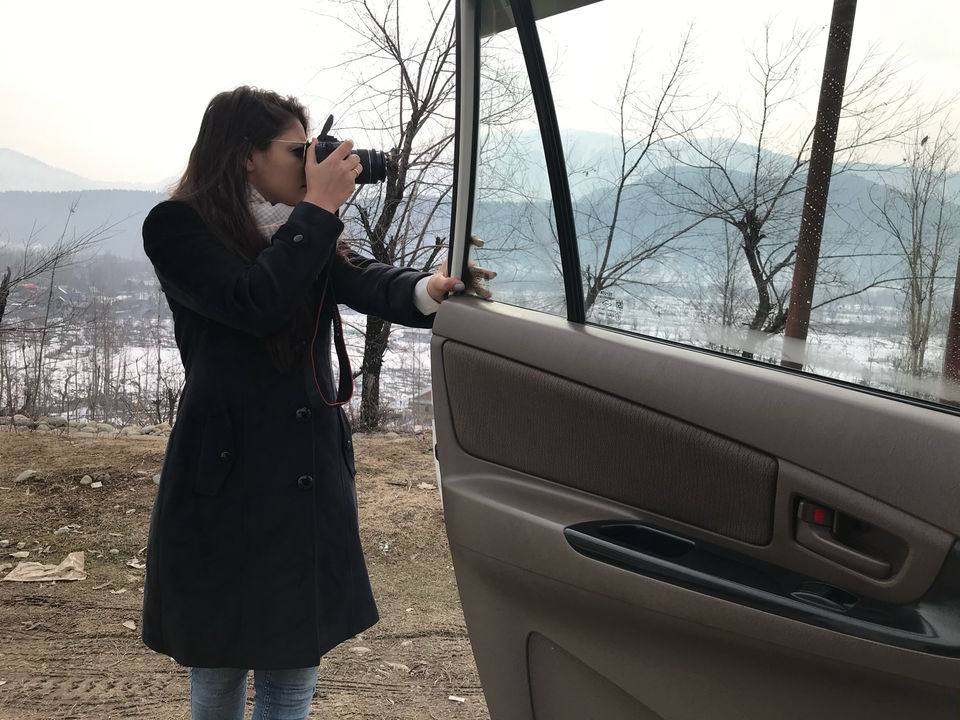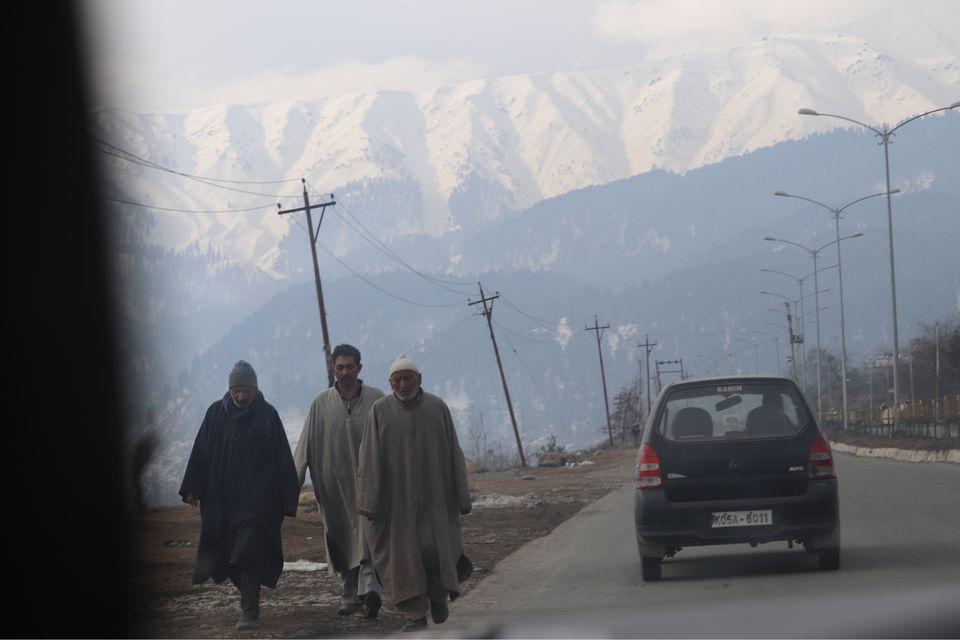 We started our journey at 9 pm, driving up that hill of never ending twists and turns made my tummy ache with butterflies. It is just breathtaking. I was speechless. The excitement of being surrounded in stunning views, whiter than white snow, I knew this trip was going to be magical for me.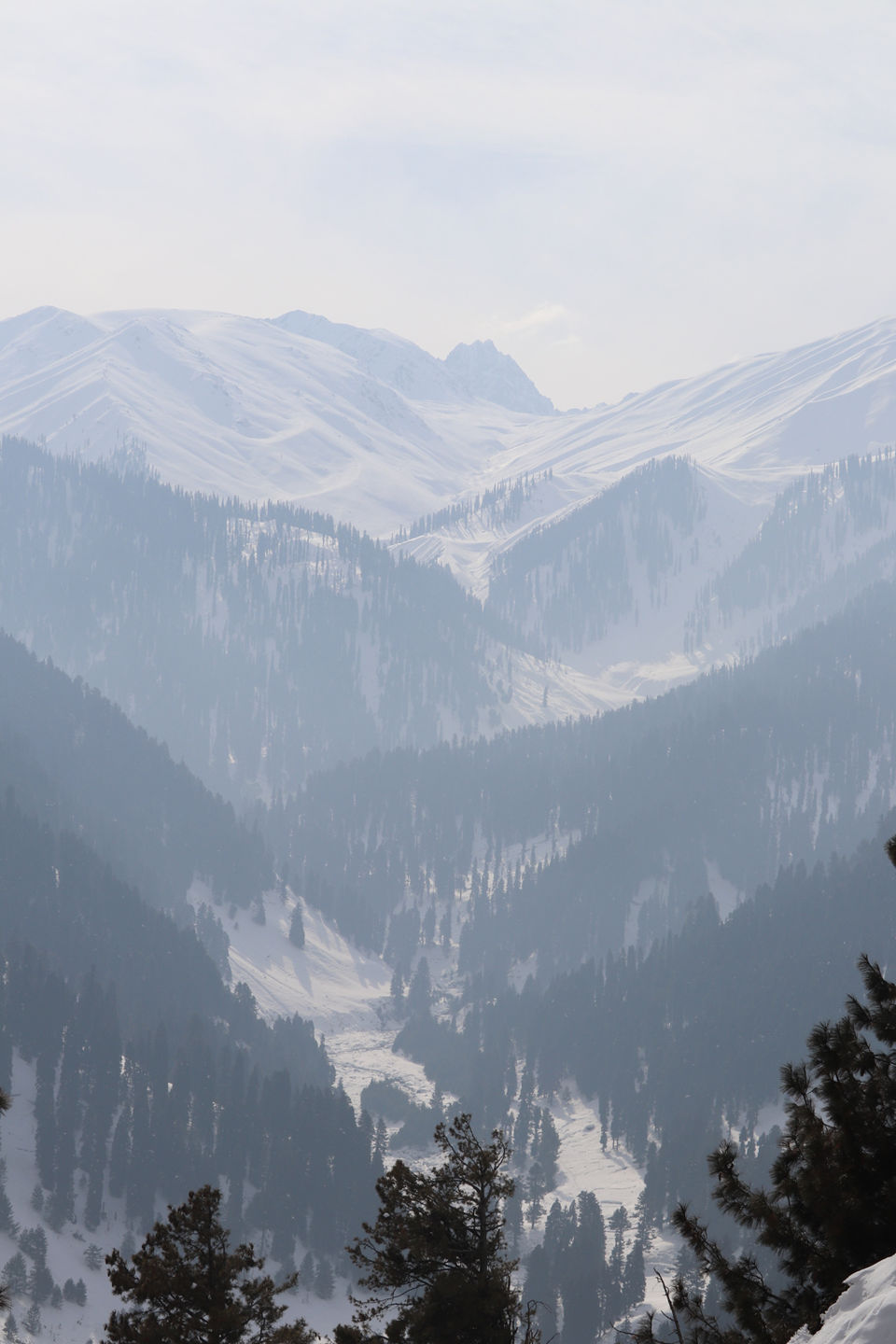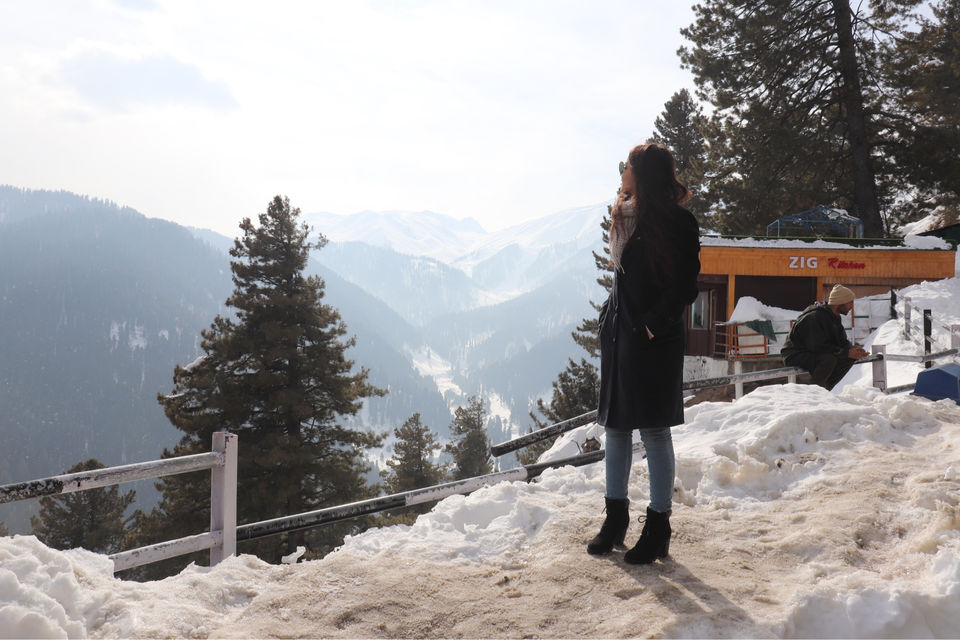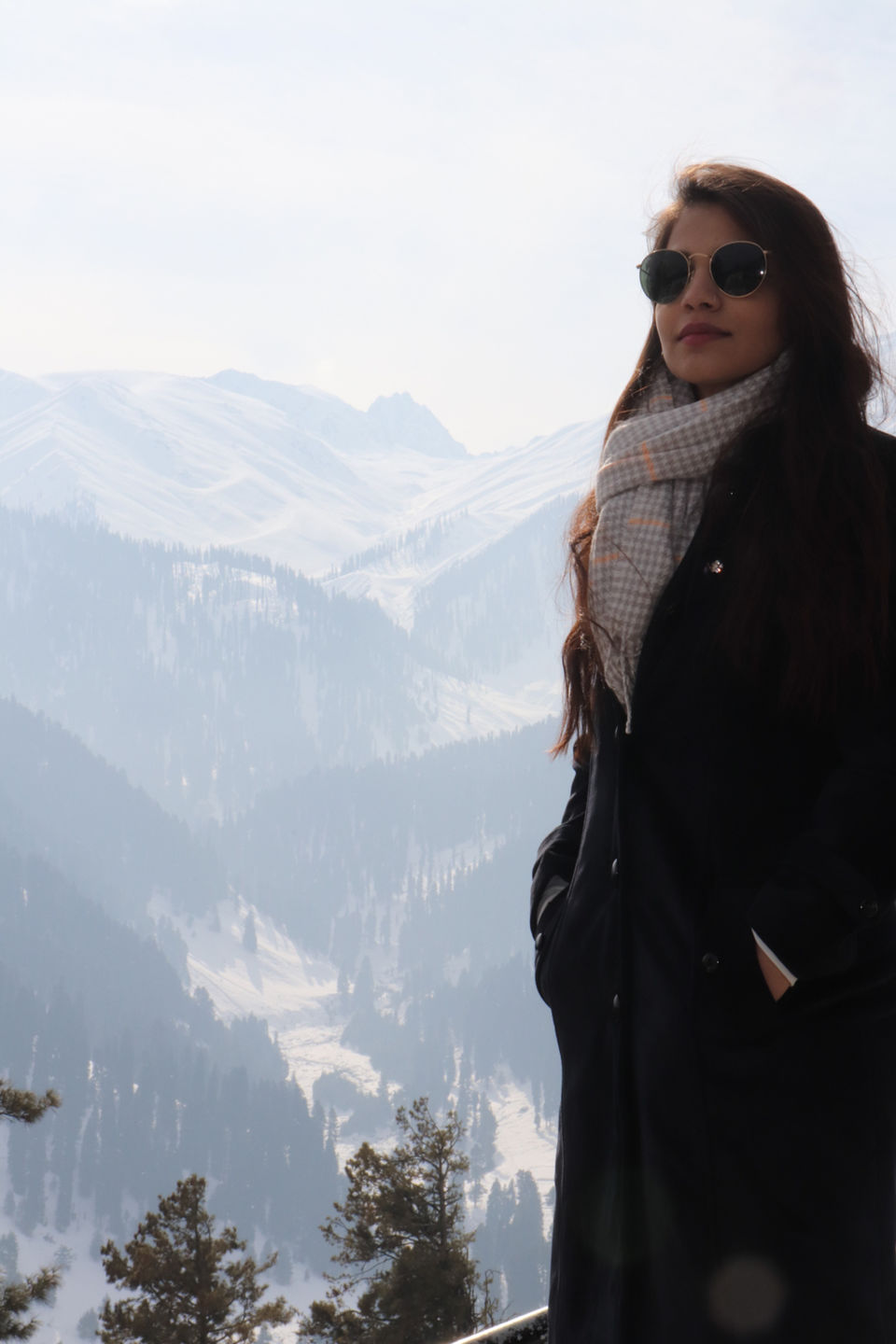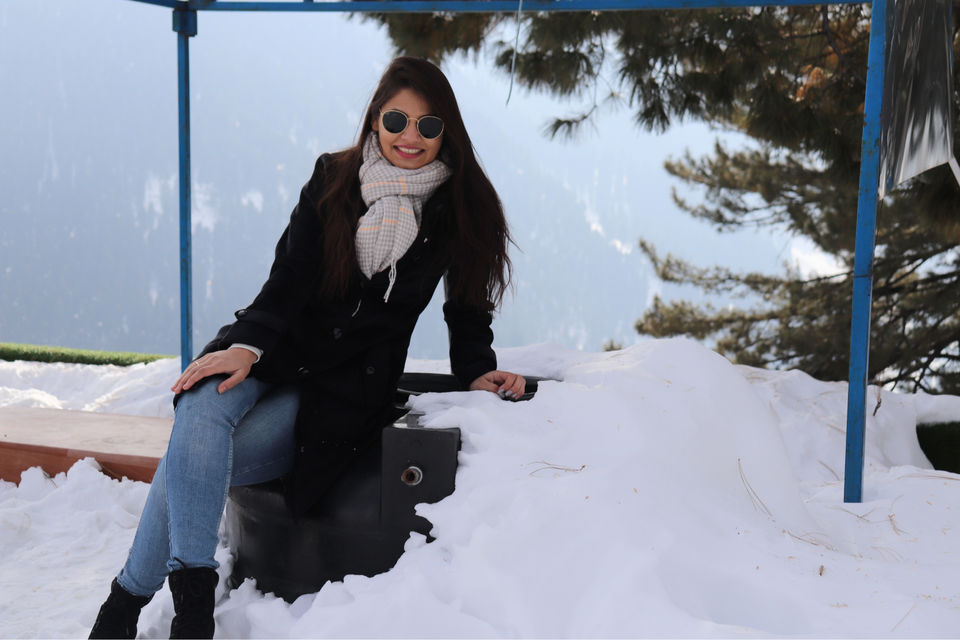 We had booked The Khyber Resort, the beautiful resort in Gulmarg.
We reached there at 12 noon, checked into our room.
The Resort was beauty, beyond expectation.
The overall experience staying in that hotel was wonderful. The destination was excellent and wonderful place. The location and appearance of the hotel was excellent and had forest view. Spa, Swimming pool was also there. Services were timely attended and reception staff's was very friendly. Room was very clean and spacious with good decor with all amenities. It was a holiday trip with my family.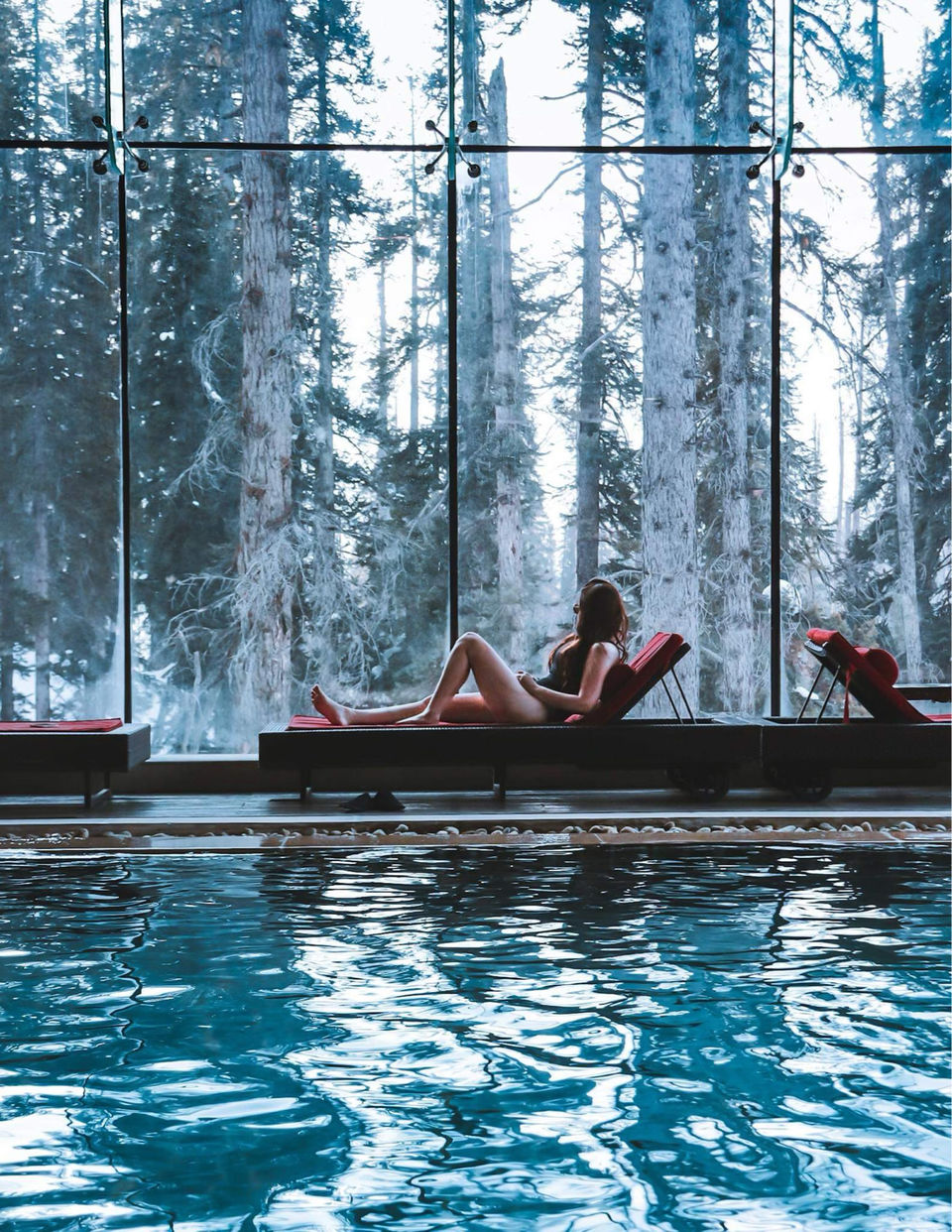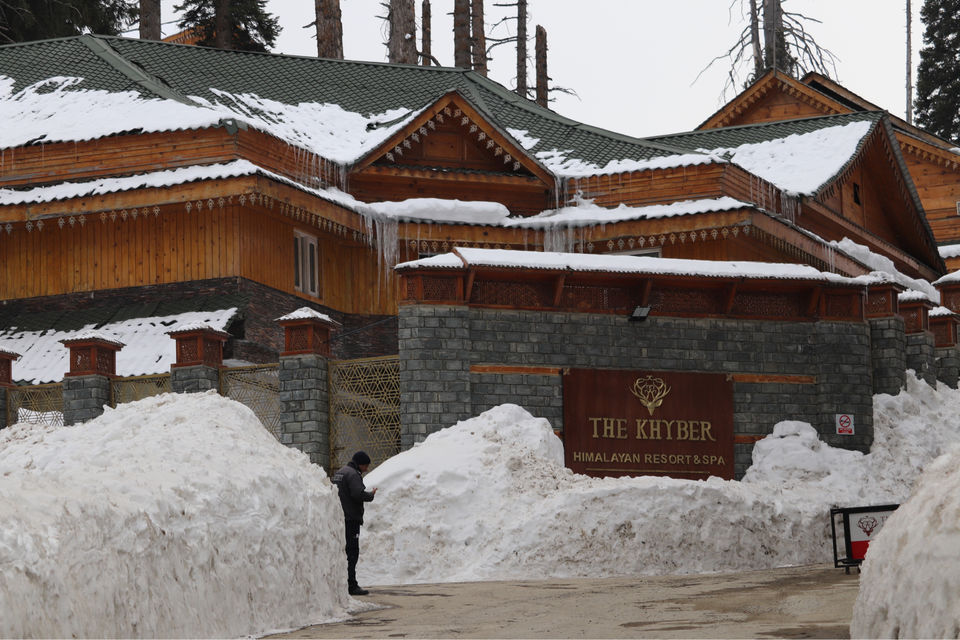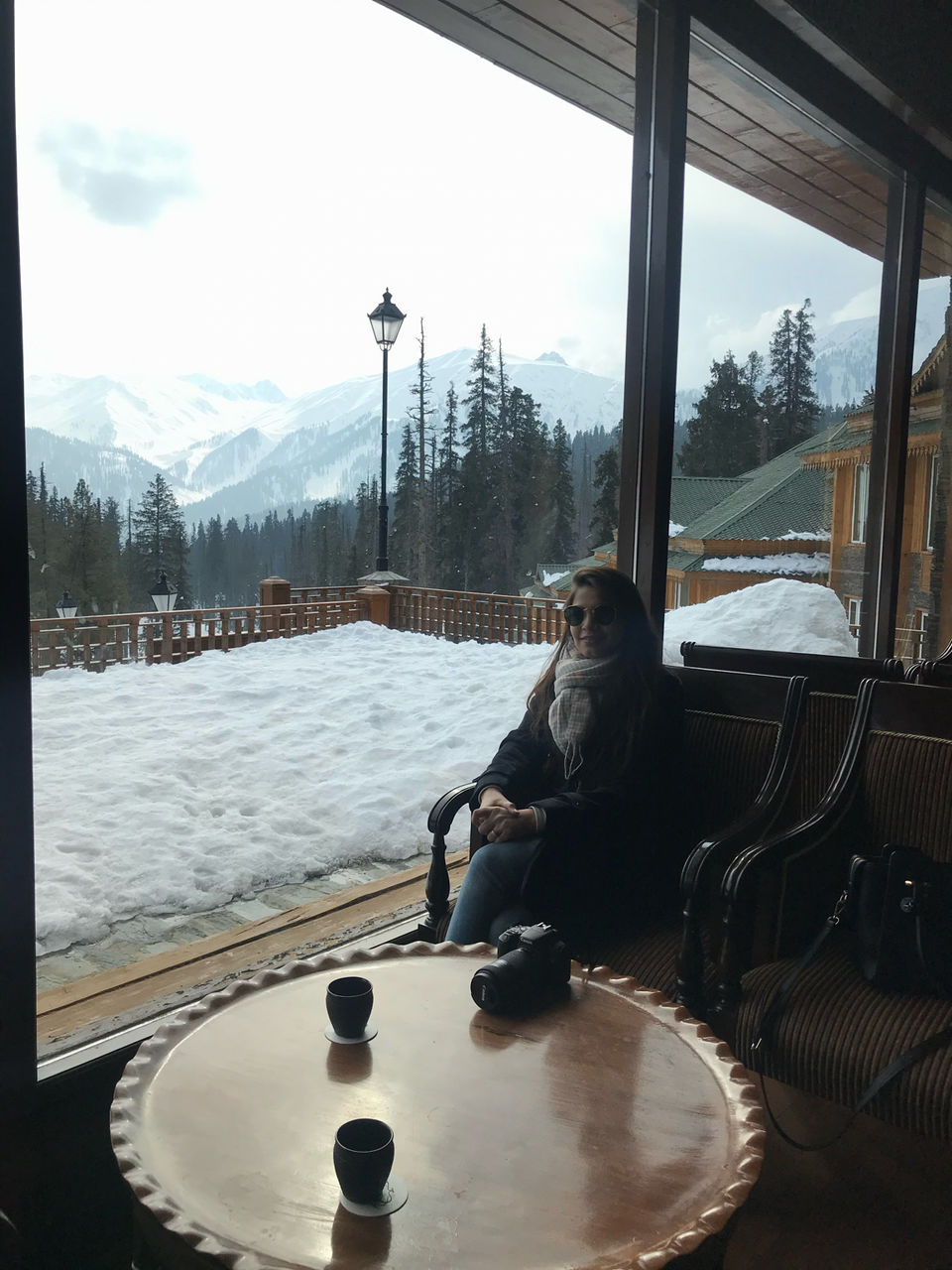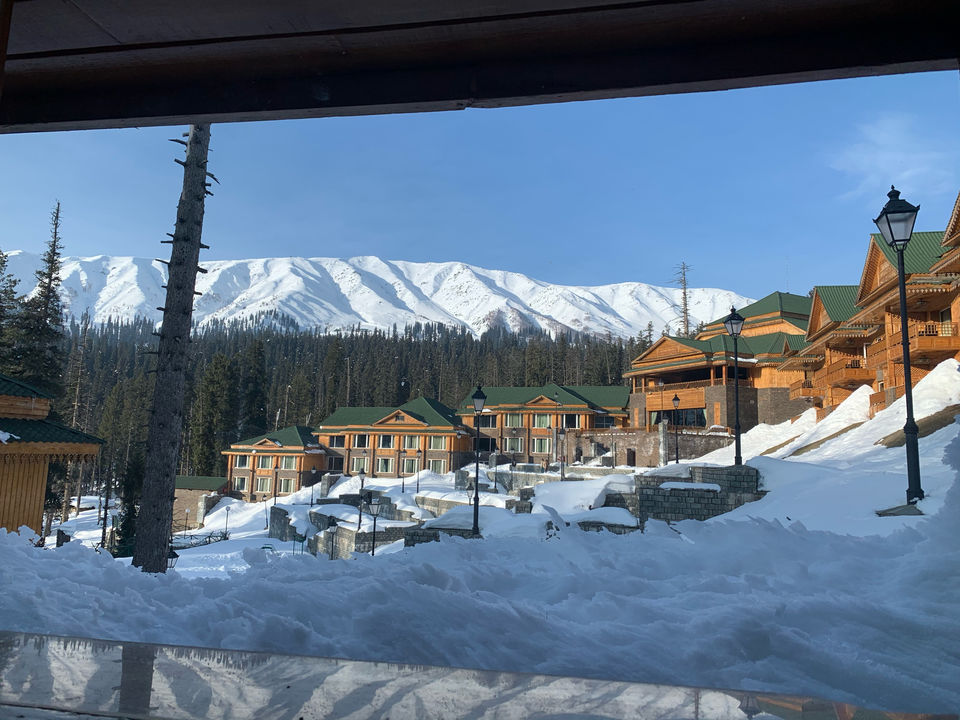 We had nice rest in the afternoon. We received a call from hotel reception stating that there is a new year party and you can register yourself. We went for the party, it was amazing, the food was great, plus they had arranged a bonfire for the night at beautiful place. It was one my amazing new year eve. ????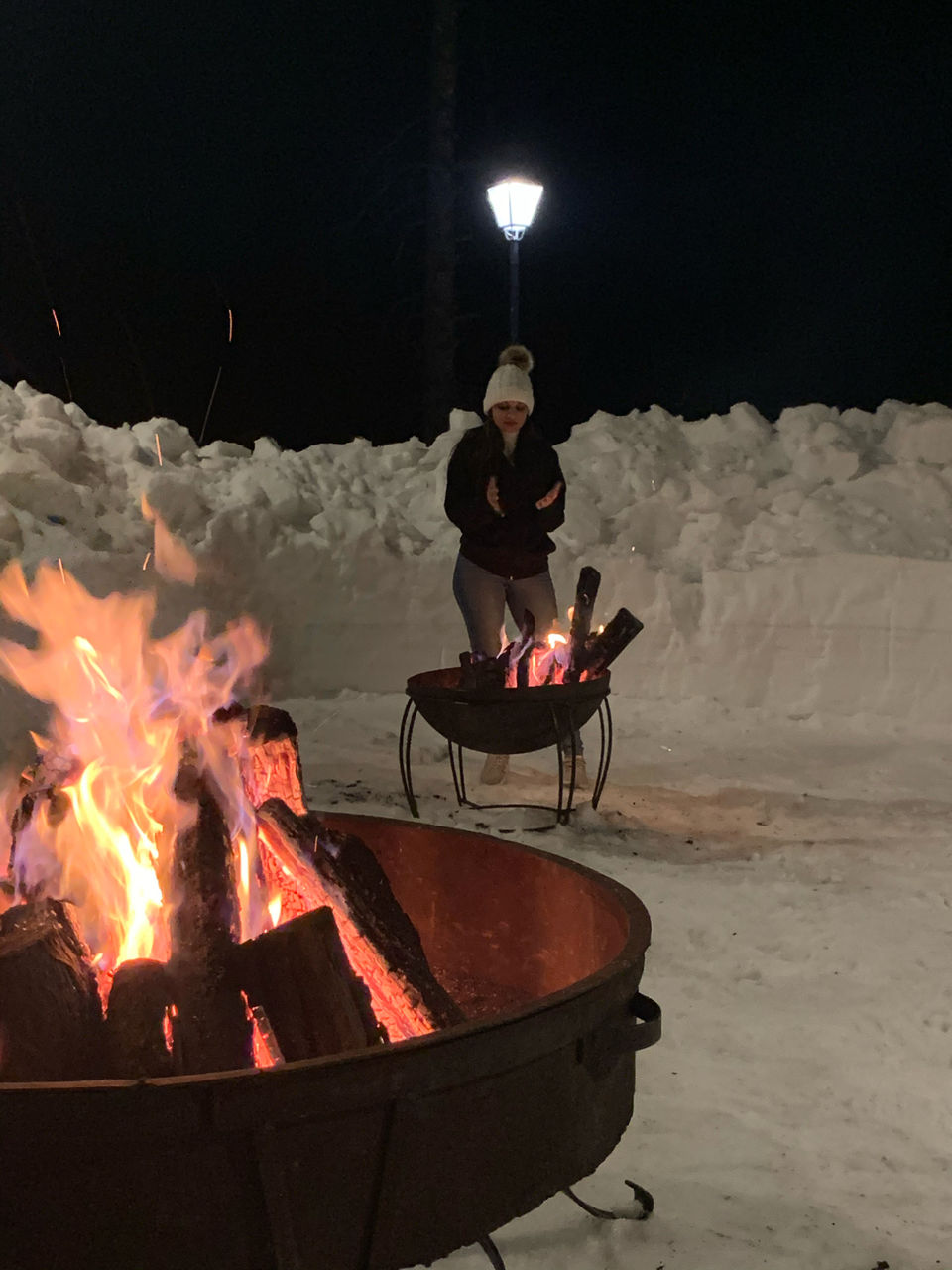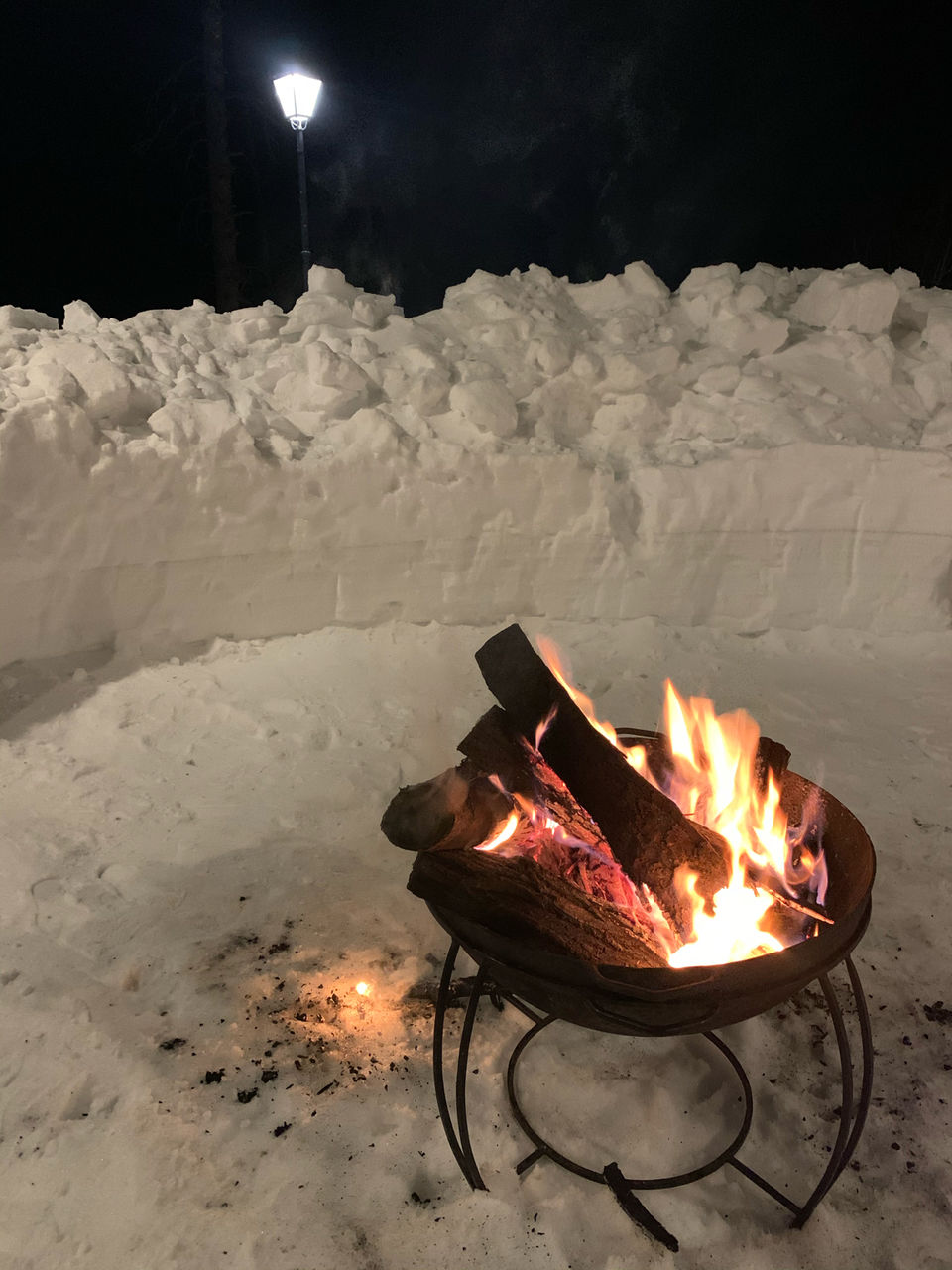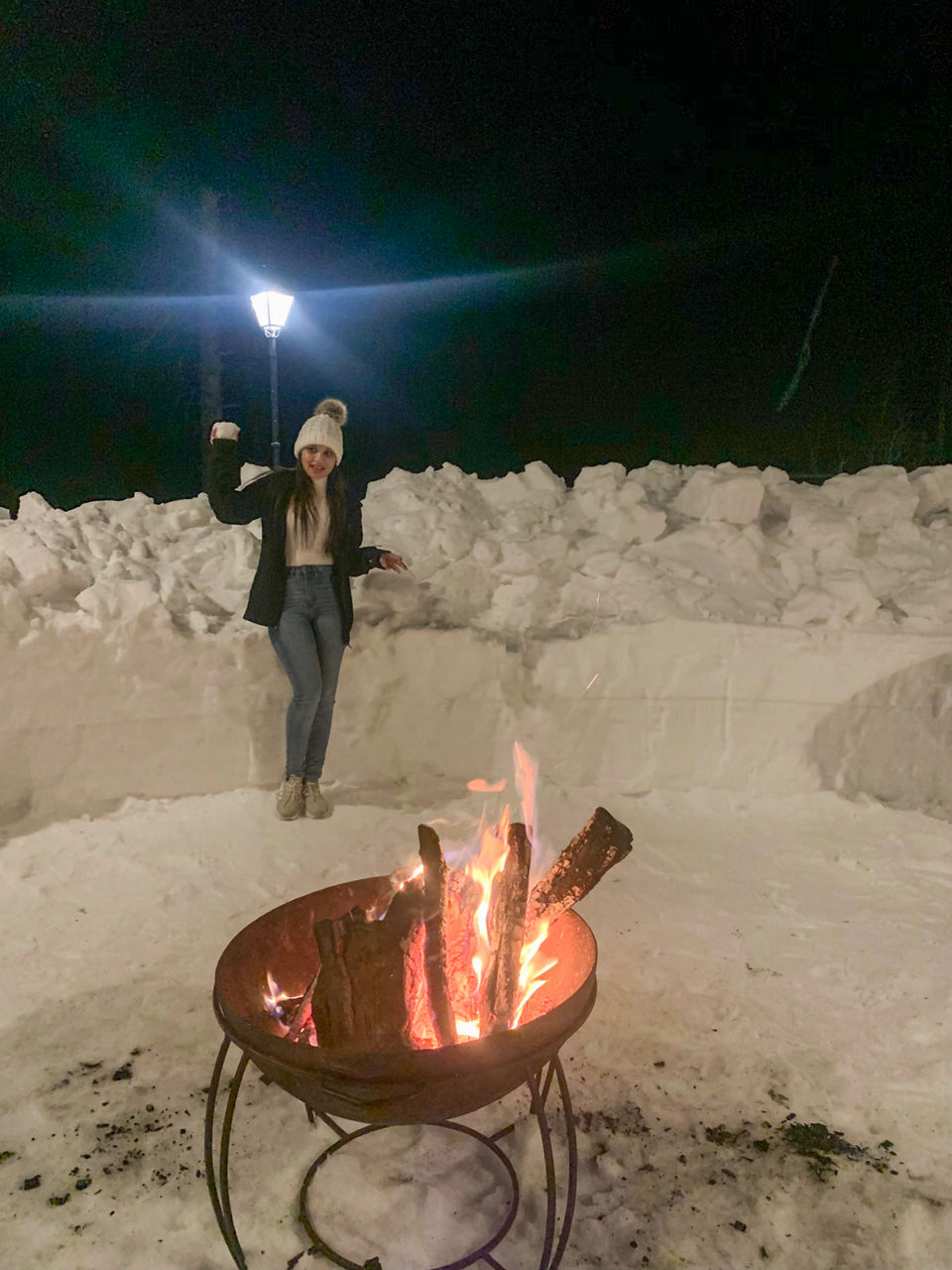 Next morning, we proceeded to Gondola ride after our breakfast. Our hotel was hardly 10 minutes walk from the Gondola ride. We got the tickets and stood in a small queue which started getting bigger and bigger afterwards. Soon, it was our turn to sit in the cable car.
This Gondola ride consists of two phase. First phase (duration 7 min) gets you to the height of 12300 feet to Kongdoori mountain.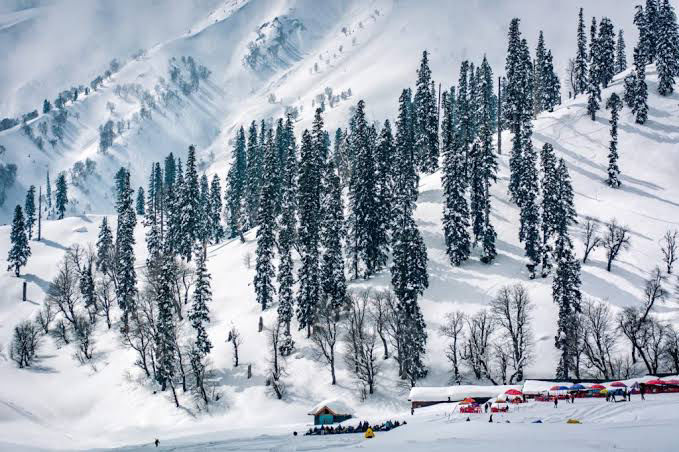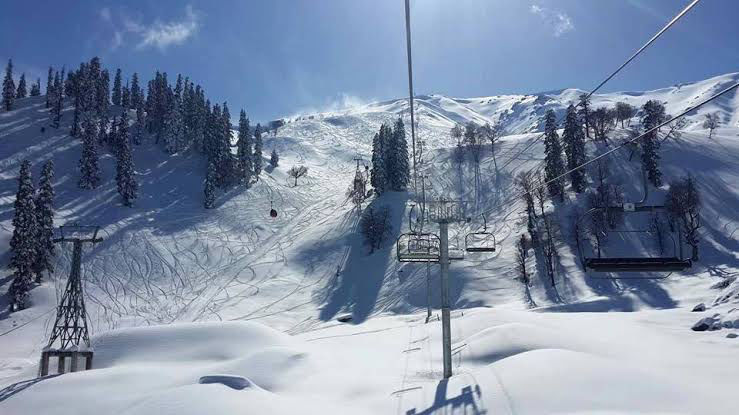 We came back to our original point from where we again had to catch cable car to come down.
We had a nice coffee before sitting in the Gondola and returned to the base point soon.
We reached hotel at 1 pm, had nice rest in the afternoon.
We decided to go outside again to click few more pictures.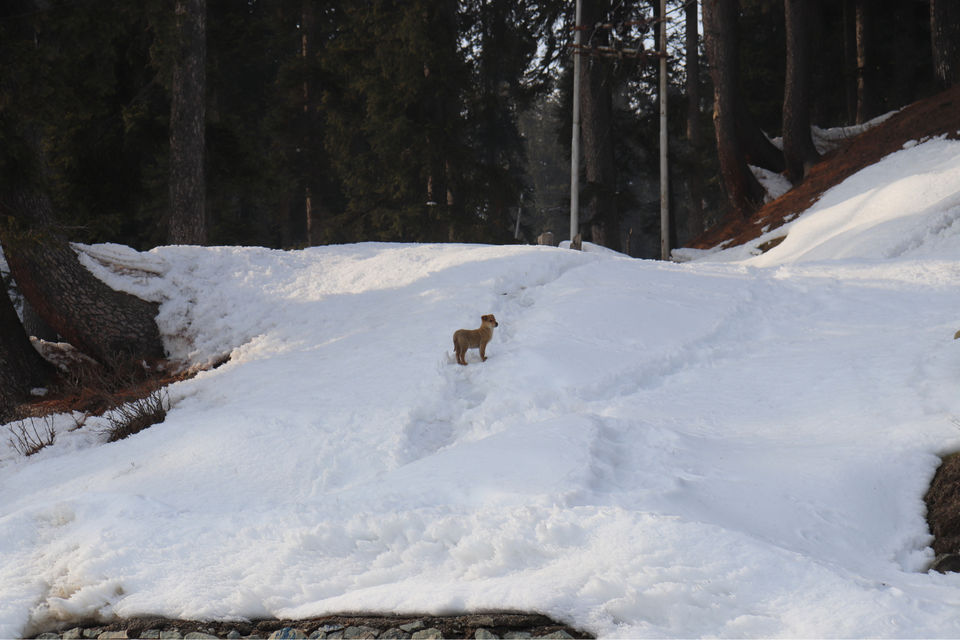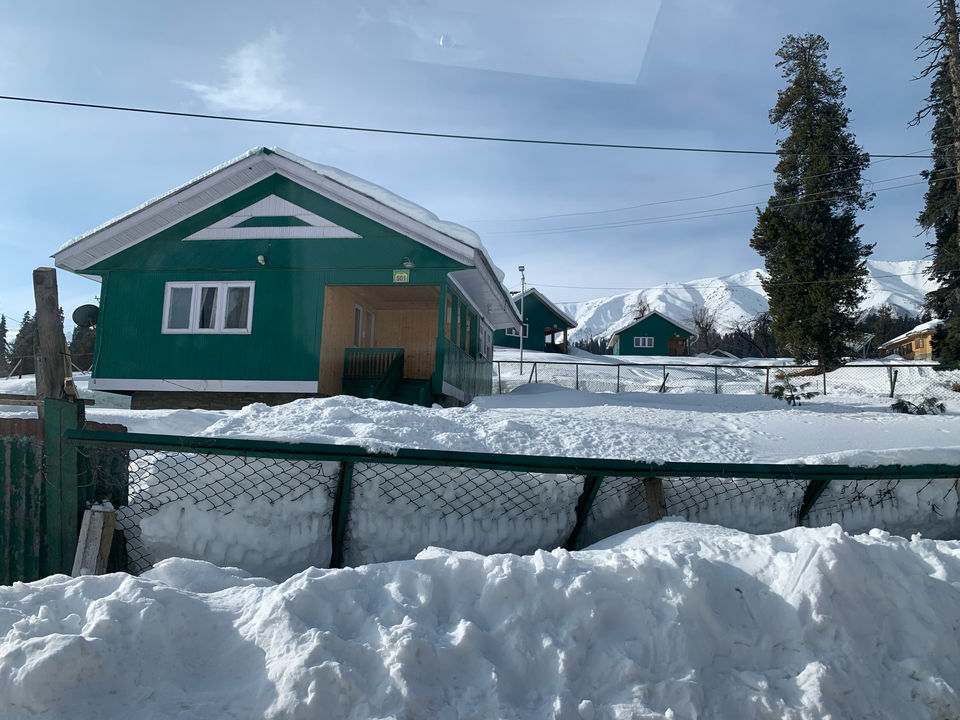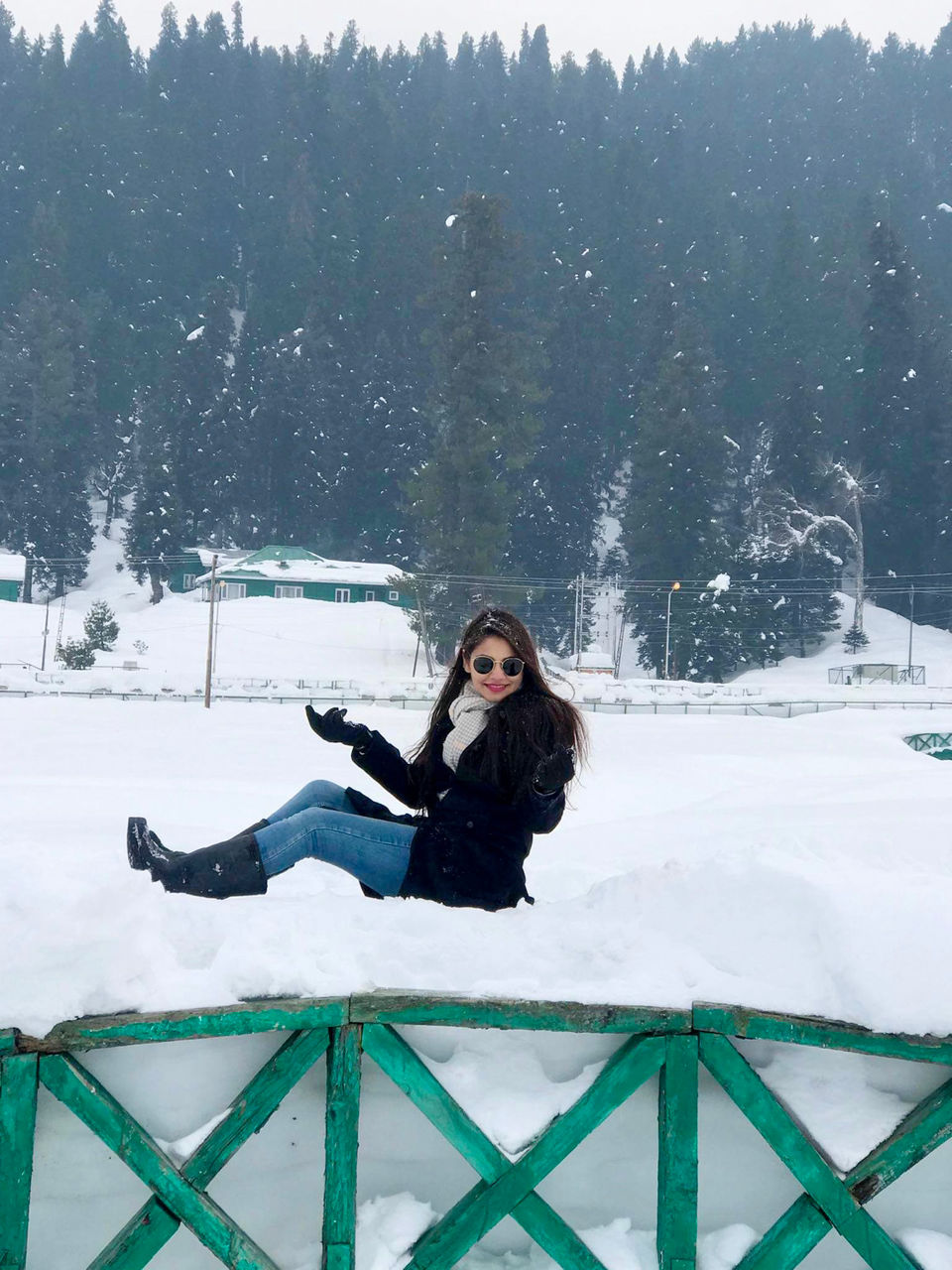 Next day-
Finally, we started our journey back home with lots of memories and thousands of pictures.
#TheFirstOne
Frequent Searches Leading To This Page:-
hotels near gulmarg for 5days ,kashmir budget package for family, kashmir mountain trek package under budget, places to visit near jammu, best time to travel kashmir, most visited places in jammu and kashmir, srinagar honeymoon package for couple, solo trip kashmir package from delhi, family trip packages to jammu and kashmir ,srinagar tour package for family , top kashmir tour packages for honeymoon, kashmir group trek package, top activities in kashmir, top valley to visit in srinagar , best local site seeing in kashmir