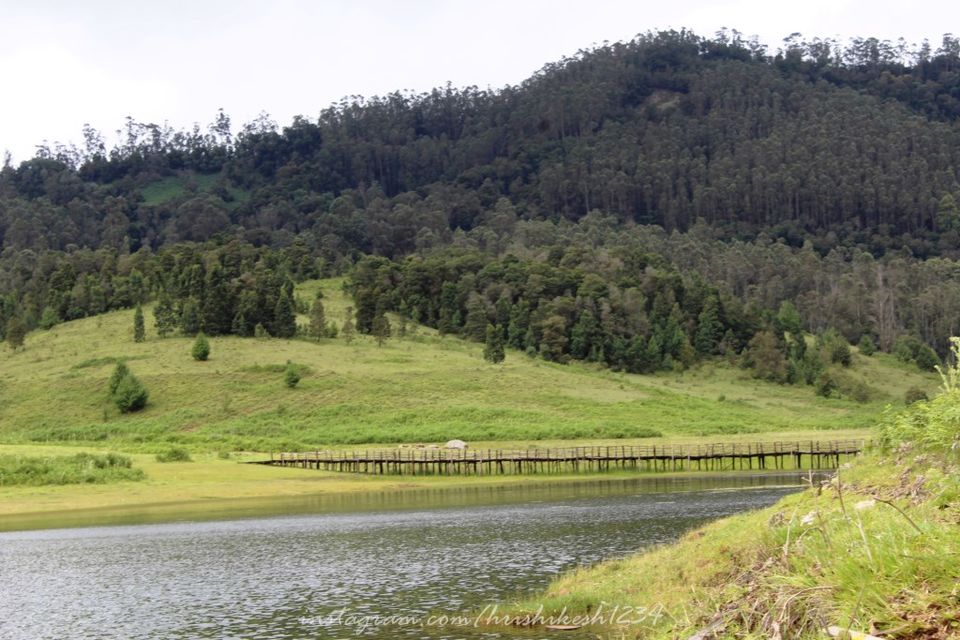 Monsoon is the ultimate time to be trekking and dripping in the beauty of Southern India. All the ghats and hills wakes up to the tune of this fine spell. Which is why we decided to go on an adventure to a lesser known place; Kookal (Kukkal).
Lokith sent out a communication to the Bangalore Trekking Club (BTC) fraternity of a lesser explored trekking to a village called Kukkal, near Kodaikanal. Frankly, I didn't have much idea about it nor ever heard of it. But then what's the fun of going to an already explored and documented trail. With that dose of expectation I signed up. The pictures and itinerary was too intimidating not to go along.
We all squared up at the usual place, Shantala Silks at Majestic, Bengaluru. After a quick round of introductions (the BTC way) it was bedtime, for it was pouring outside.
Day 1: Beautiful Kodai, and the Sleepy Kukkal Village
We had reached Kodaikanal at around 6 am. BTC had already organized a hotel for us to freshen up before we undertake our onward journey. This was my 1st visit to Kodai, and it were as if Kodai welcomed me with its pleasant cool weather. We had breakfast in a local small shop. Now these are the kind of places which may not offer the most comfortable seating arrangements, or space. Heck, this place was run by a family, and people had to arrange themselves on benches. BUT, the food that they had served was absolutely scrumptious. Served on banana leaf, the owners kept on insisting to serve more and more till we faint!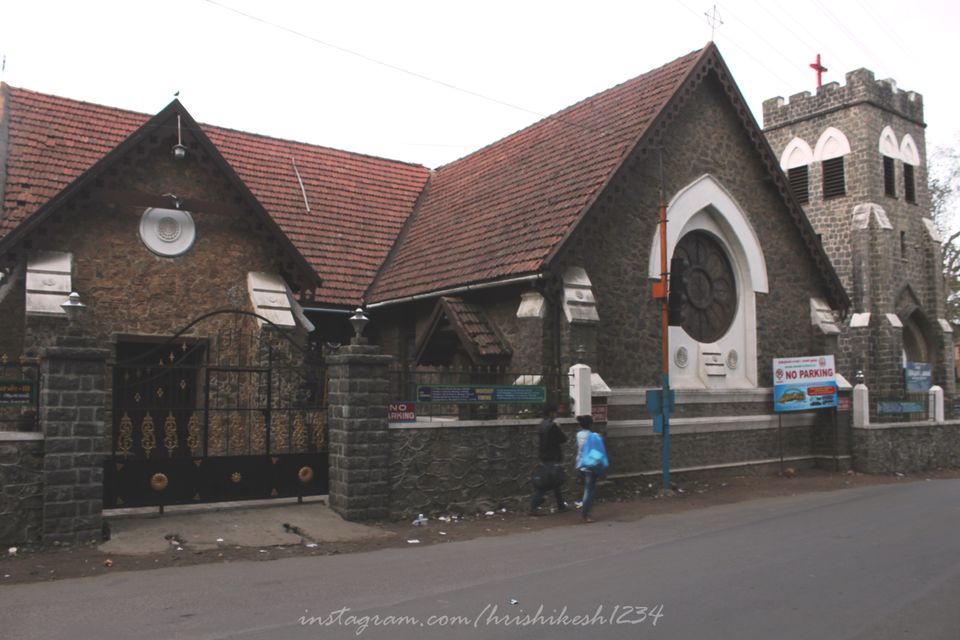 Swerving through the beautiful town we are now on our onward journey to our actual destination. Kookal is further ahead up the road, about 30 kms from Kodai. It would start raining cats and dogs now. I could hardly see anything outside, or where we are heading to. All I can sense was the road was full of turnings. If you are going on your own then put Kookal lake on your Google maps. But be sure to put the same before you leave Kodai due to network drop along the way. Staring at the rain drops carve their way down the window pane I felt asleep.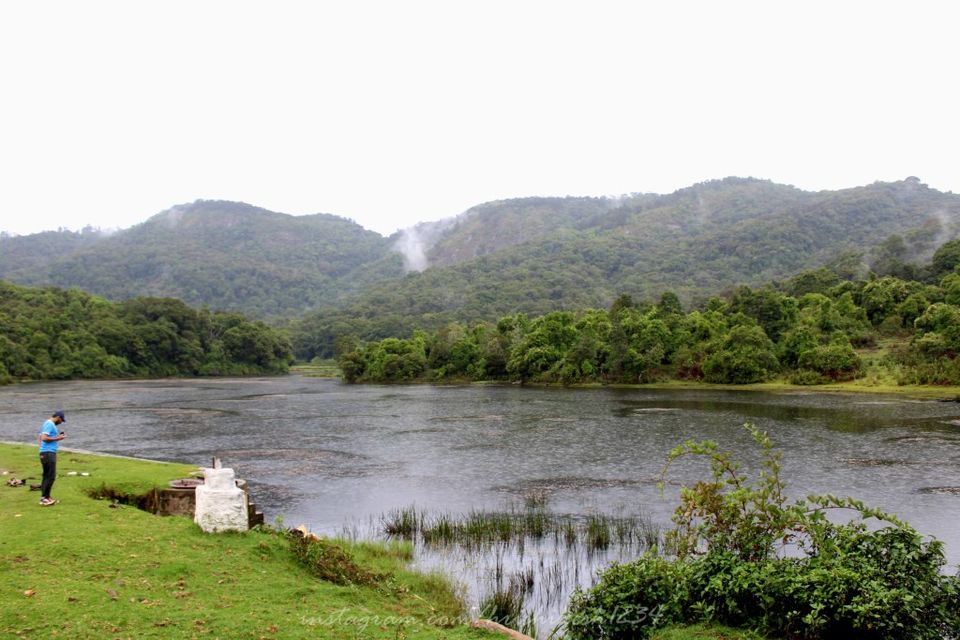 As the bus comes to a halt I force myself to open my eyes. Where are we? I get down to clear this confusion, and WOW! Here I am standing in front of this stunner of a lake, quiet, clean and no humans to be seen anywhere. I whipped out my phone to click, also to realize there is no network. Its drizzling here now, we are the only folks making human sounds; I am exactly at the kind of place I can wish for. Welcome to Kookal, announced Lokith in a firm tone.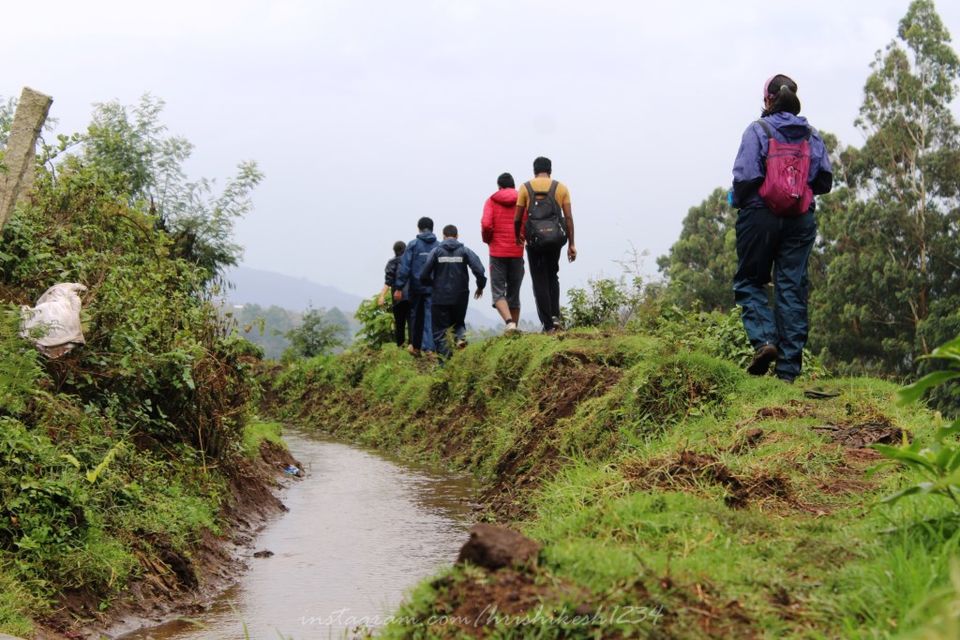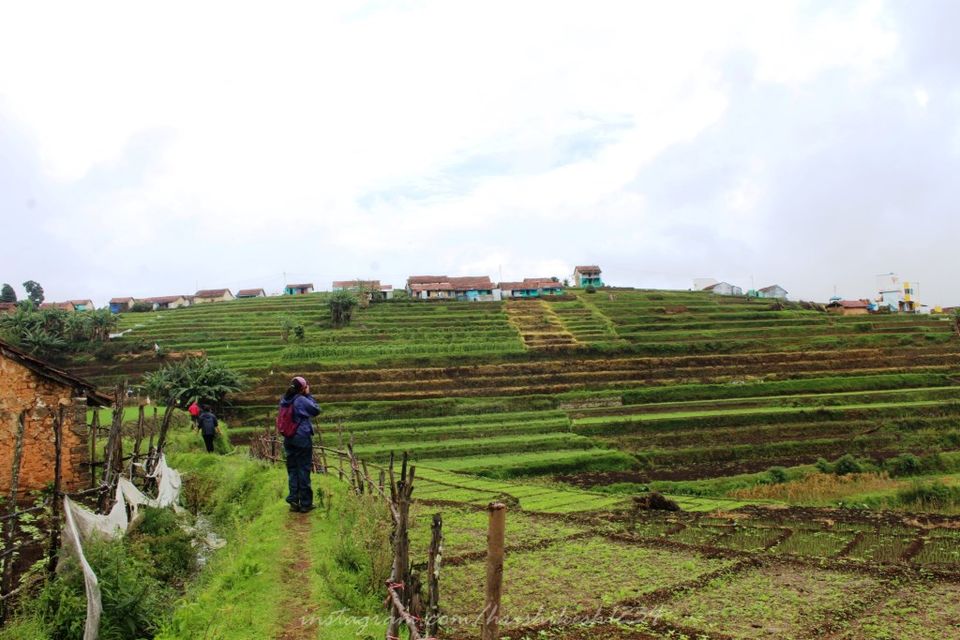 But wait, there's the other side as well. Our day (well, it was afternoon actually) started by undertaking a quick hike to the Kookal village. It has been raining pretty heavily in this part of the world, and the muddy trail didn't make things any easier. What we saw here was a village with terrace farming all around it. I've never seen anything like this in South India, these type of farming is more prominent towards the Himalayan villages. The clouds hanging over the villages with the lush green terrain is what makes Kookal so idyllic.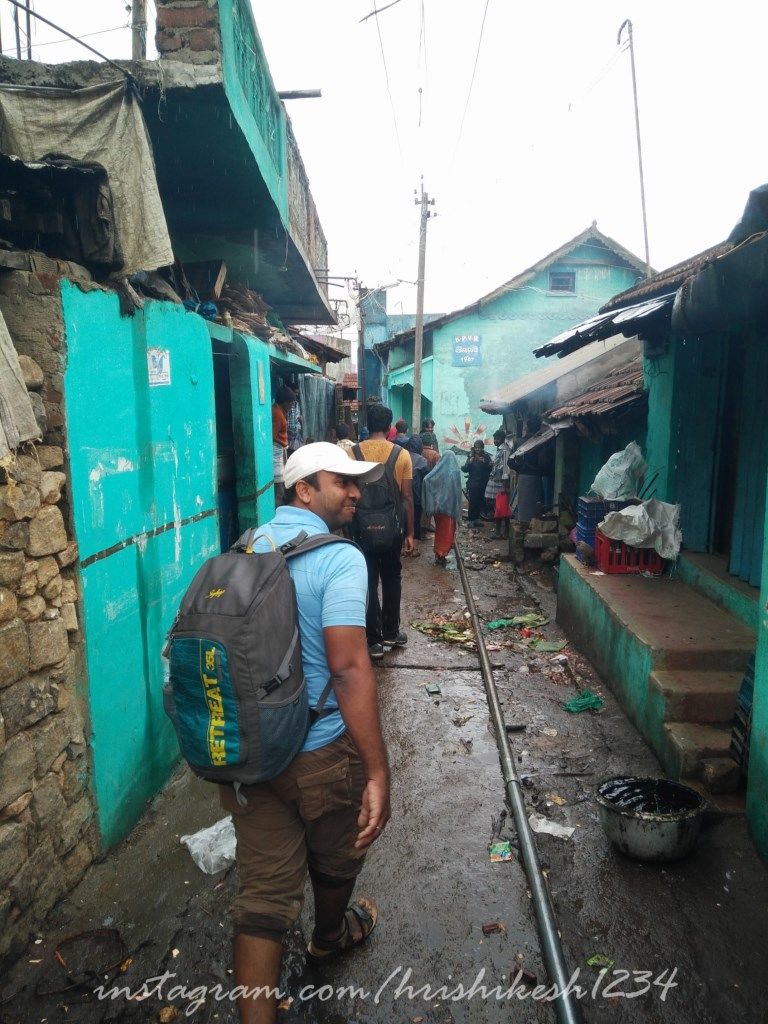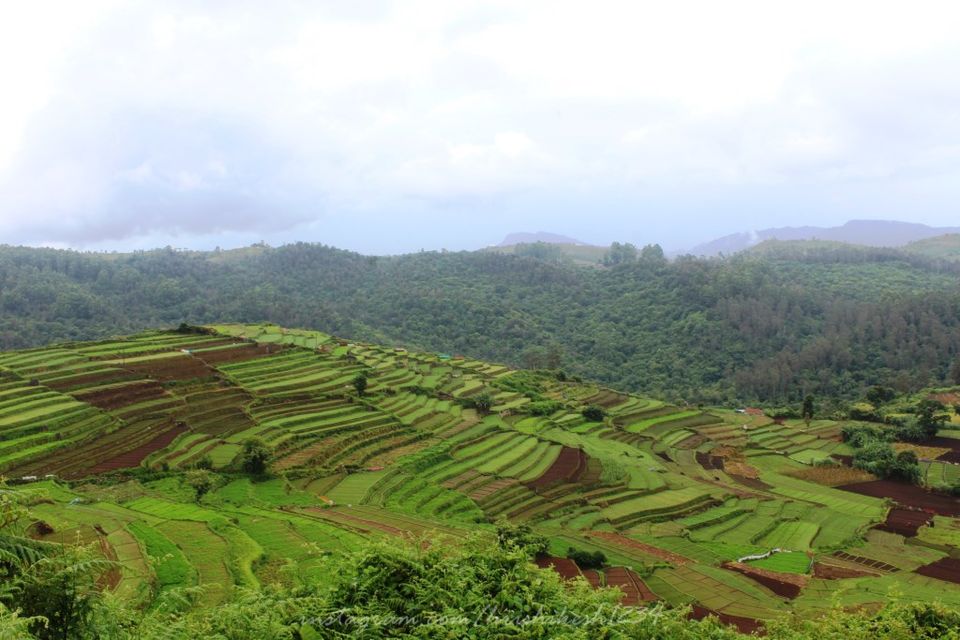 Sauntering through the corridors of the village the locals would gaze at us with sheer inquisitiveness. Clearly, we are the temporary attractions for the day in the village. Out of the village and we walked up a hill to have a good, clear view of the Palani hills forest. Deep, dense canopy abound all around us. And while we are in romance with our new temporary home the guide and Lokith told us about a hike through the forest to a hill inside from where glorious 360 degree views to savour. We could see a waterfall deep down amidst the forest, cascading its way.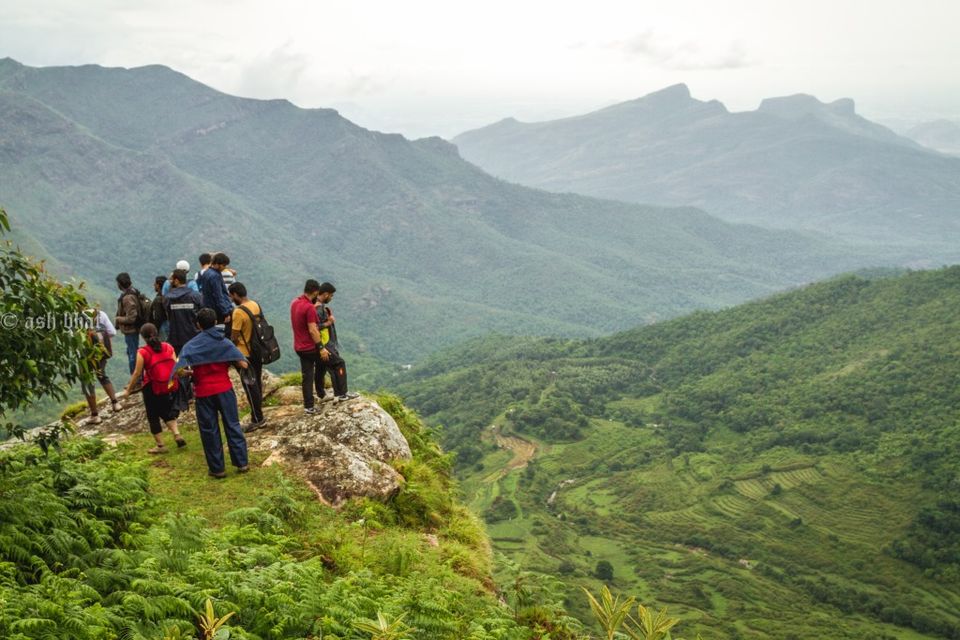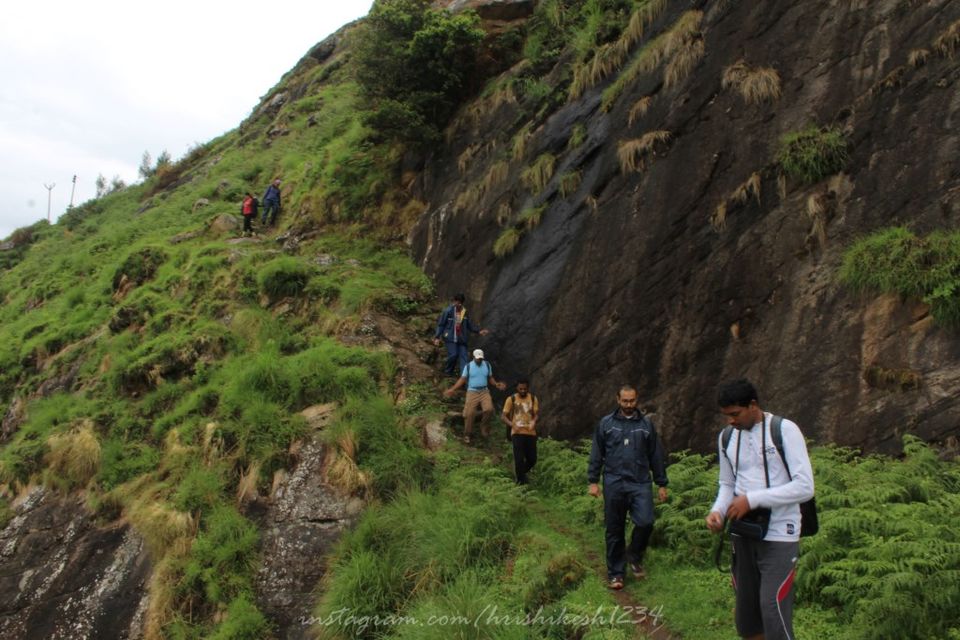 Pumping with lot of energy and excitement we ventured inside the forest. Around 1 km inside we are being spied upon. And then the attack happened. Leeches were all over us. Well, of course its monsoon and such damp, dark forest section is the perfect bleeding place for such suckers. We kept moving while trying to get rid of them as the leeches wriggle up our legs. With our failed attempts in keeping them at bay we decided to abandon our hike ahead. Screaming (like literally) we started to run back helter skelter to avoid being their prey. It felt like we just escaped Jurassic Park!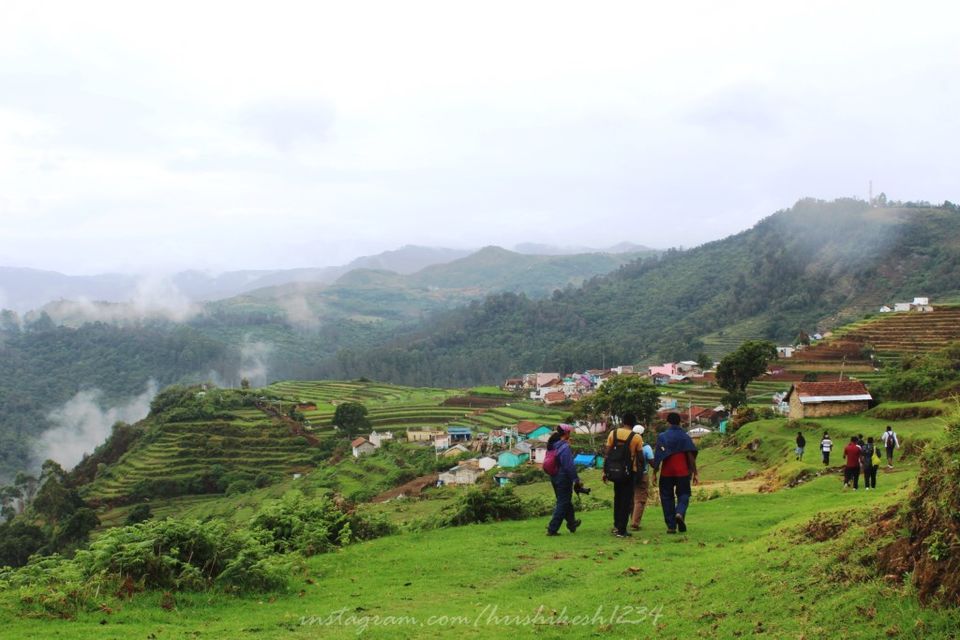 As our hike got suspended we headed to our campsite, to spend the evening chit-chatting. Without any electricity and phone network we were actually socializing. Wilderness sometimes is beneficial, after all. While the decision to play "Mafia" was definitely to kill time, it ended being the reason the entire group would bond so well till the end of the trip.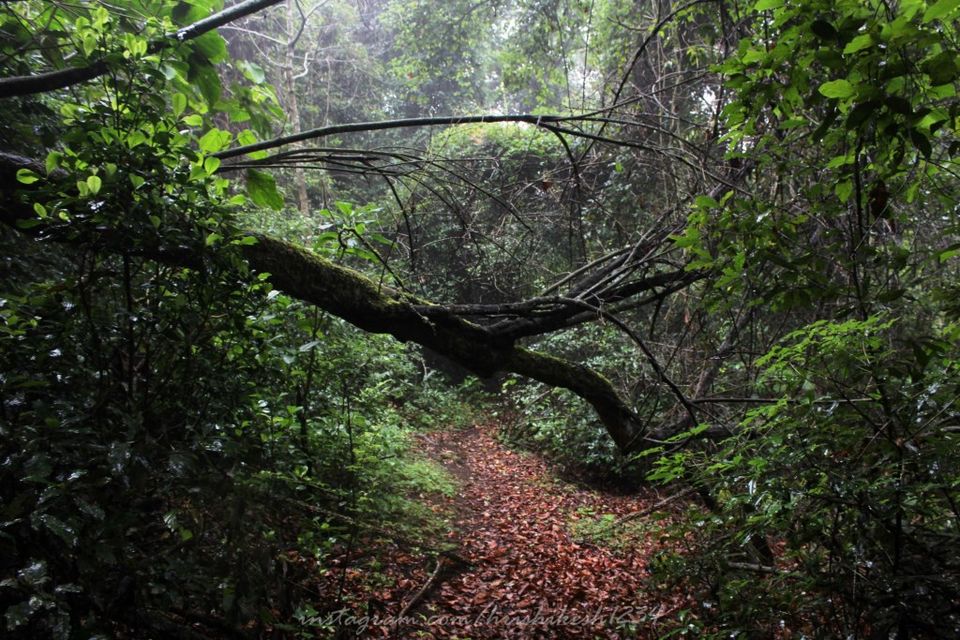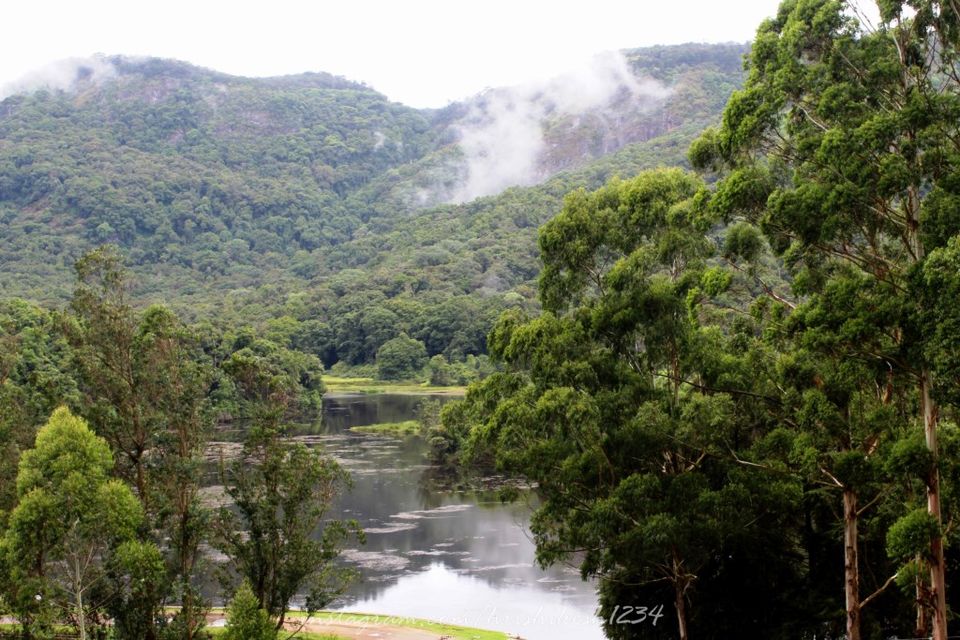 Post dinner our tents had been set up a bit above the actual campsite. Our tomorrow's itinerary involved going to a nearby waterfall and another small hike. Nothing like snuggling inside a comfortable sleeping bag, while temperature continues to drop outside.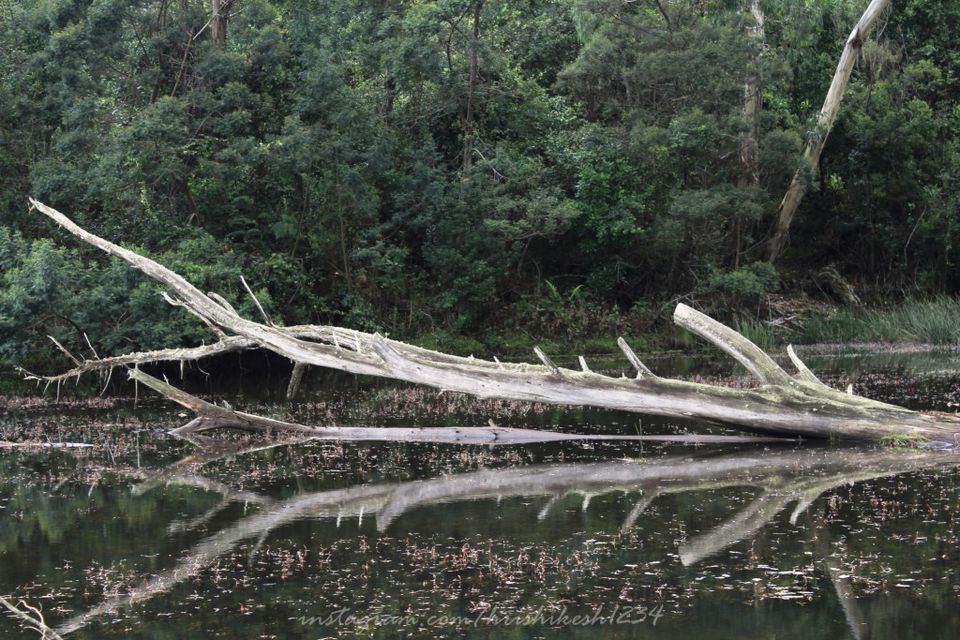 Day 2: Waterfalls, Lakes, Meadows and What Not
The biggest dilemma and challenge in a trek is to go or not to go to the call of nature. More so if you have to go out in the open, like a freaking Indiana Jones searching for that sweet spot, and not cross eyes with a fellow trekker meandering around like you for a "place" as well. Jokes apart we all had to run around in the bushes to relief ourselves. Once that was done our 1st destination for the day was a nearby waterfall where we will take a splash.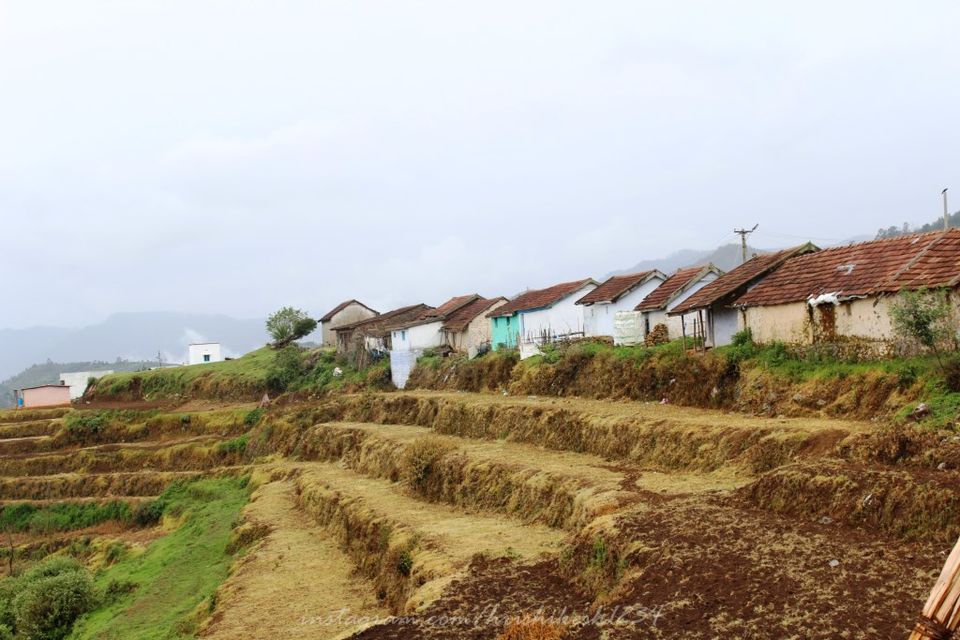 A sumptuous breakfast, and a quick ride to the waterfall point and we are back in our village, only this time we take a different route, negotiating through thorny shrubs to the waterfall. This small yet refreshing waterfall is what was exactly needed to trigger our inner Tarzan. Seeing it only it didn't take long for the lads to step right into it. The volume of water pouring through was not high, making it perfect for all to unwind. A good 1 hour was spent underneath it before being "pulled" out of it by Lokith.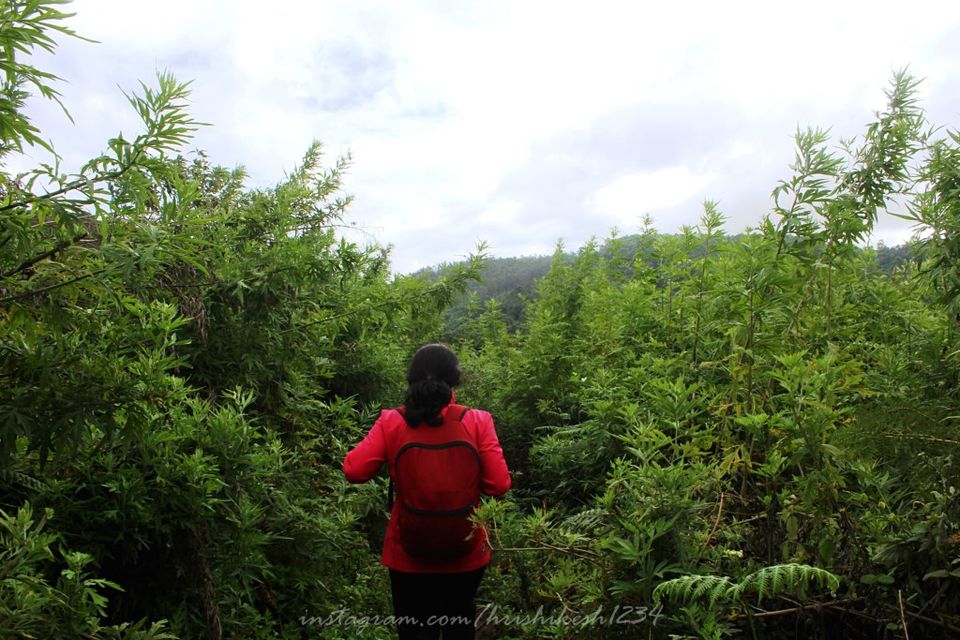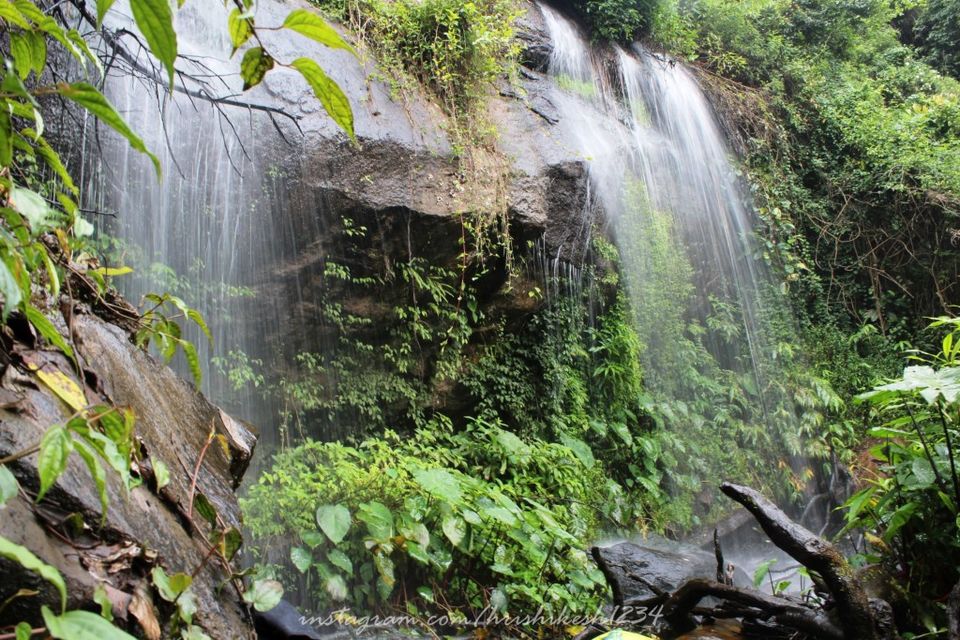 We head back to our campsite, satisfied, for a quick lunch before we proceed for our next adventure lined up. Frankly speaking, we haven't done much of trekking or any strenuous activity that we expected to do, but did it bother us? Absolutely not! We were having one of our best time. Post lunch the guide planned for a small, easy hike to Mannavanur lake. This spotless lake lies on the way back to Kodai. We would take a trail that is not frequented by any tourists or trekkers. In fact, except for the local villagers no one else traverses this trail.
Situated in the Mannavanur village there are sheep and poultry farms as well right across. Our walk through the green pastures and meadows made for one of the most invigorating hike ever. The Windows XP typish views made for a memorable walk, even if we haven't reached the lake yet. Enjoy the pics below: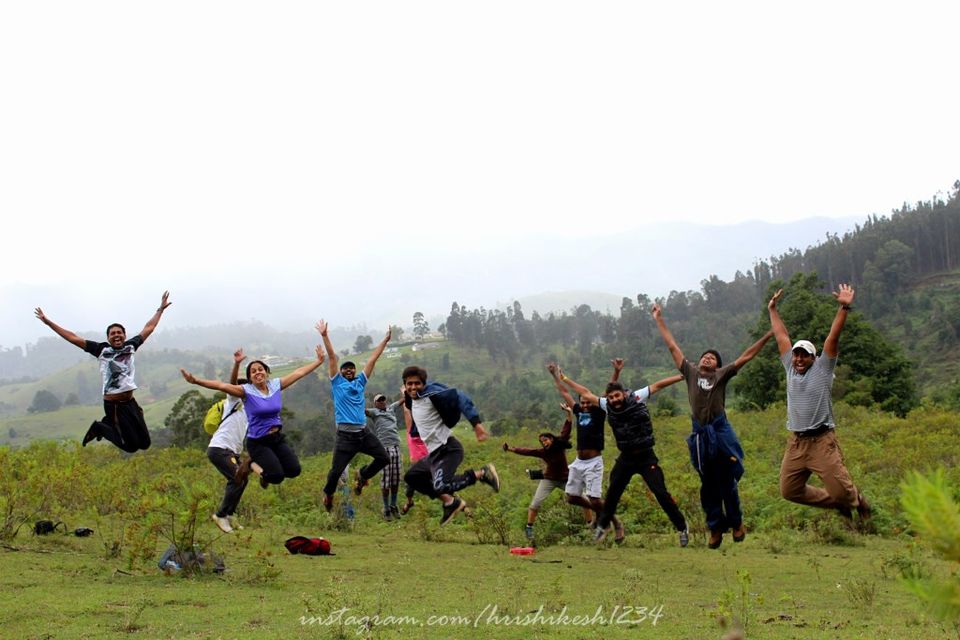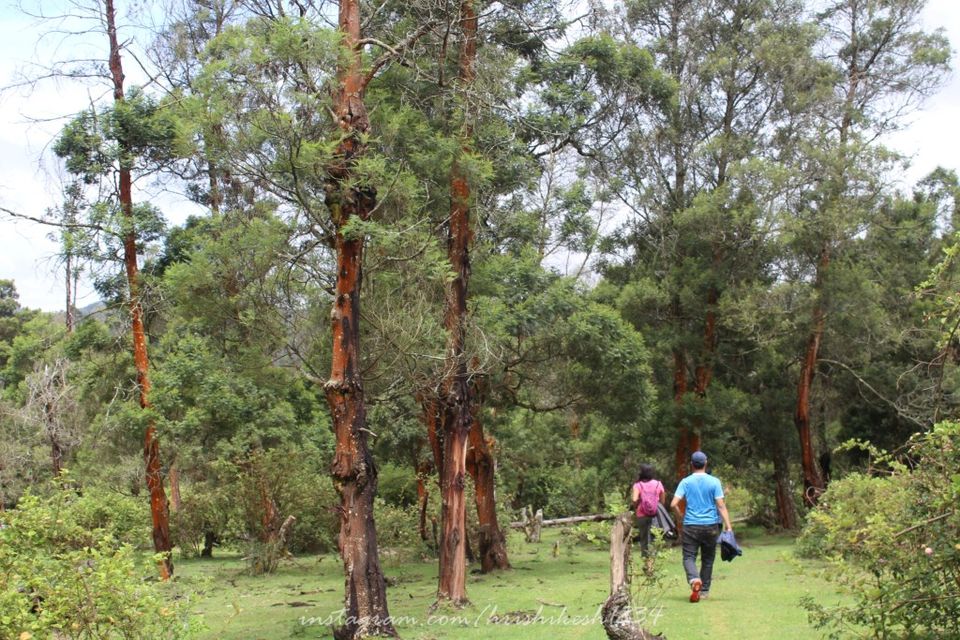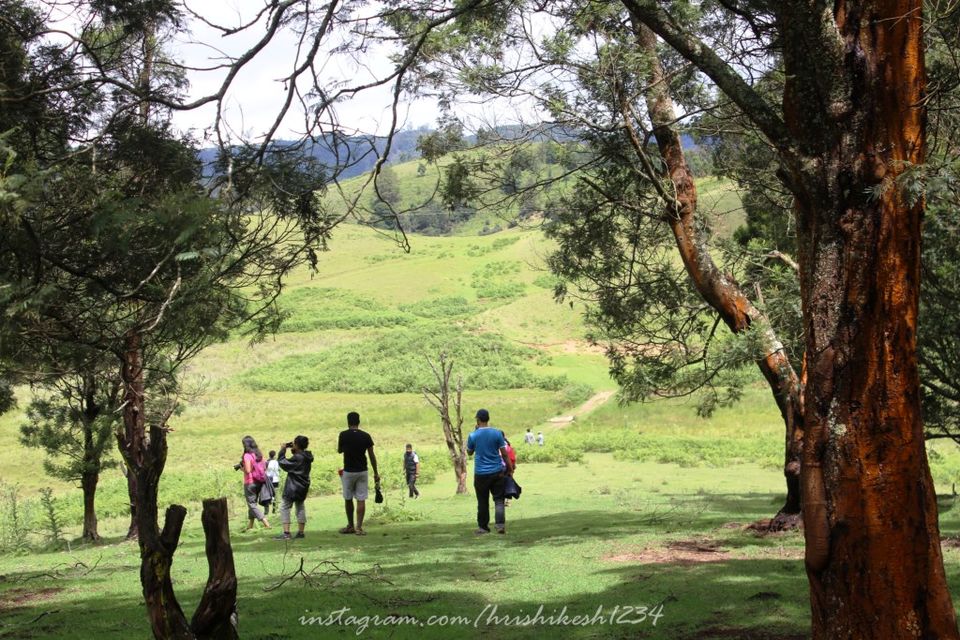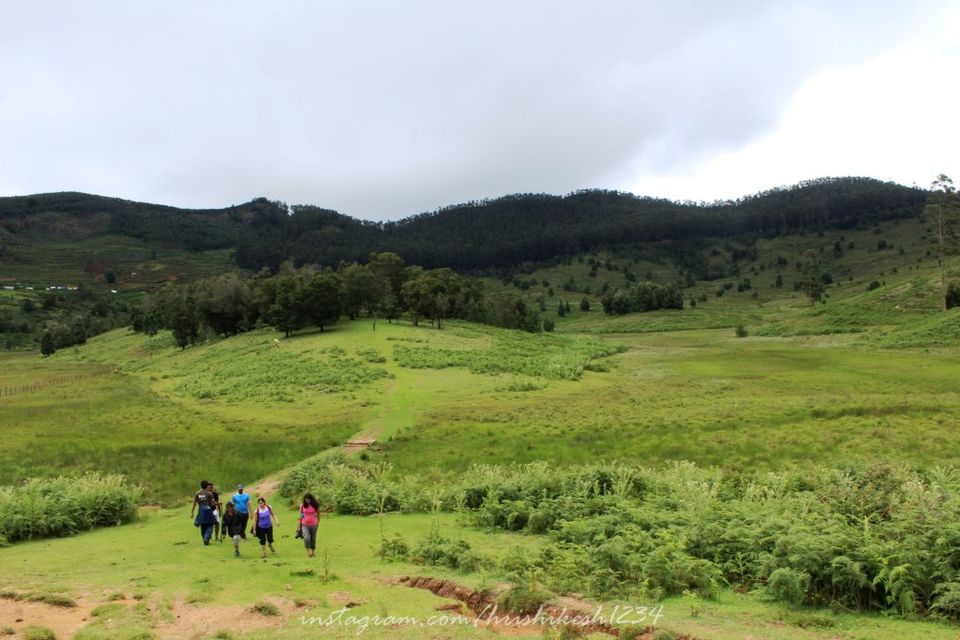 Walking over the vast meadows we reached on the other end of the lake where there was no one. The wooden bridge over the lake made for the perfect spot to click variety of pics. With such a lovely weather on my back and a lake in front I can spend hours sitting next to it, doing absolutely nothing.
We are now out of the Mannavanur Eco park and still got loads of time to spare. I so wished we could spend some more time here. Next stop is Pillar Rocks. Pillar rocks is a viewpoint that appeals to anyone visiting Kodai. You can see few huge rocks (hills?) shaped as pillars protruding out of the forest. The hills were engulfed in clouds giving a even more mystic feel.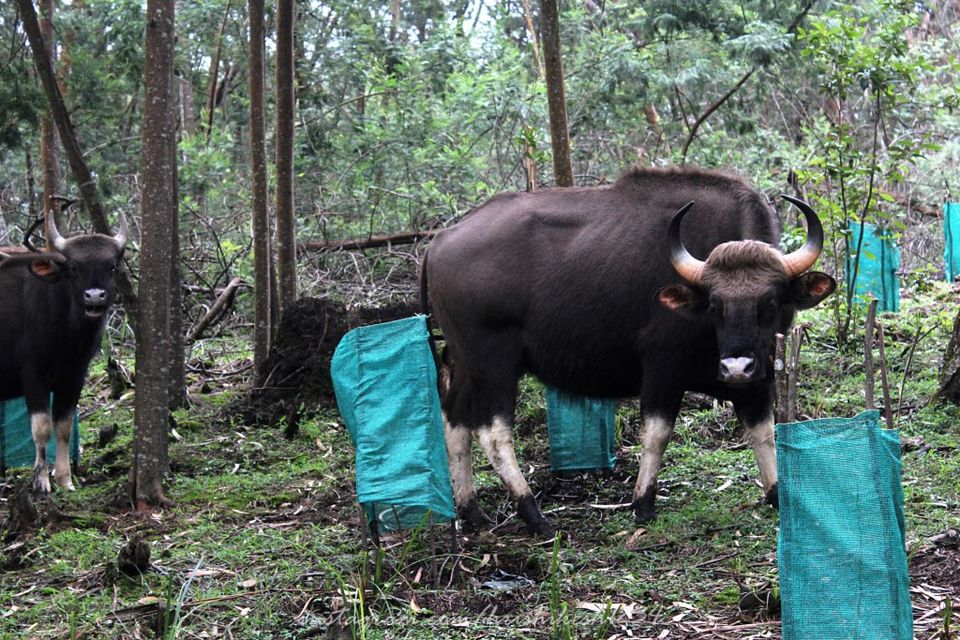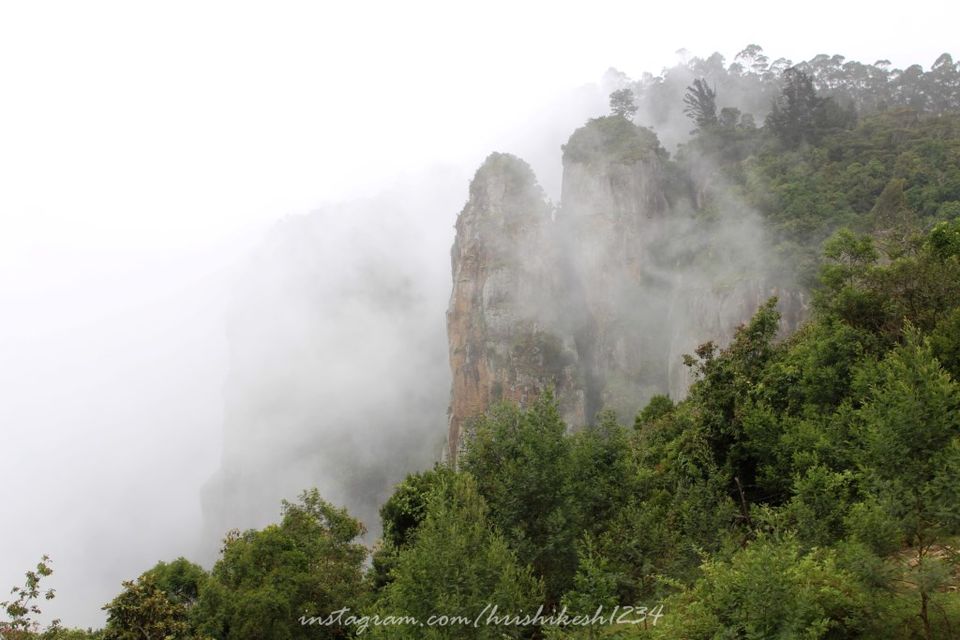 After a brief 15 mins halt at Pillar rocks we navigated to yet another viewpoint, Suicide Point. I am not going to explain why its called so but apparently it offers some breathtaking views of the valleys and a loads of eager monkeys. But all we could see was blanket of clouds.
Guna caves had closed by the time we reached, forcing us to instead plot our next visit to Coakers walk. Coakers walk is a km long pavement, on a cliff edge that provides a gorgeous view of Kodai. A perfect place to spend that leisurely evening with your dear one. The slow moving clouds would dapper the town, giving it a touch of fairy-tales.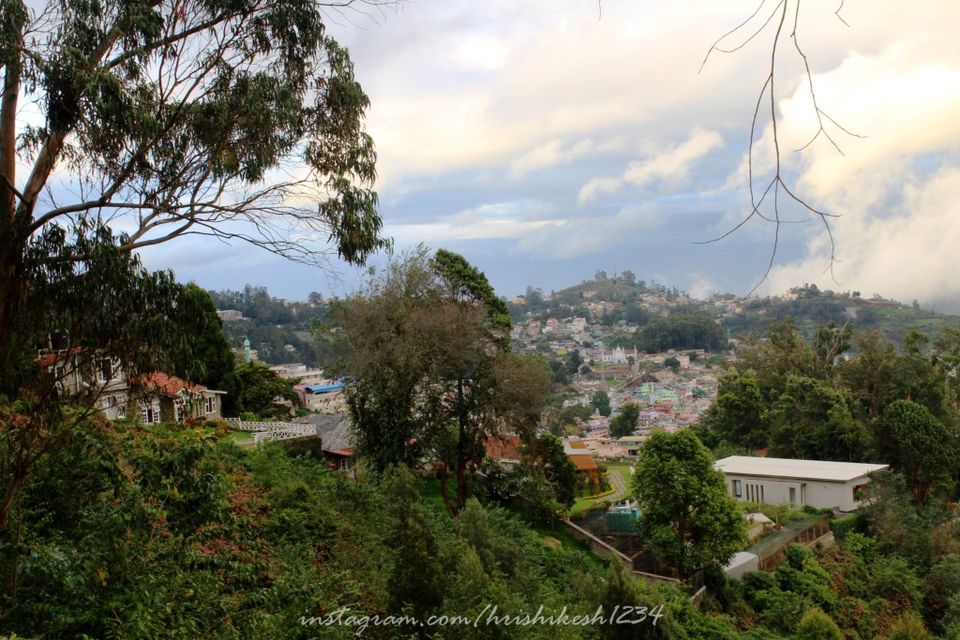 Coakers walk would be our last stop before we head back to Bengaluru. This trip with the BTC gang ended up being a relaxation, sight seeing foray. But a journey is anything but a beautiful picture, made even more memorable by the people accompanying you. Yes, the mischievous trekkers that joined me in this escapade and their shenanigans is what made this voyage even more worthy of it.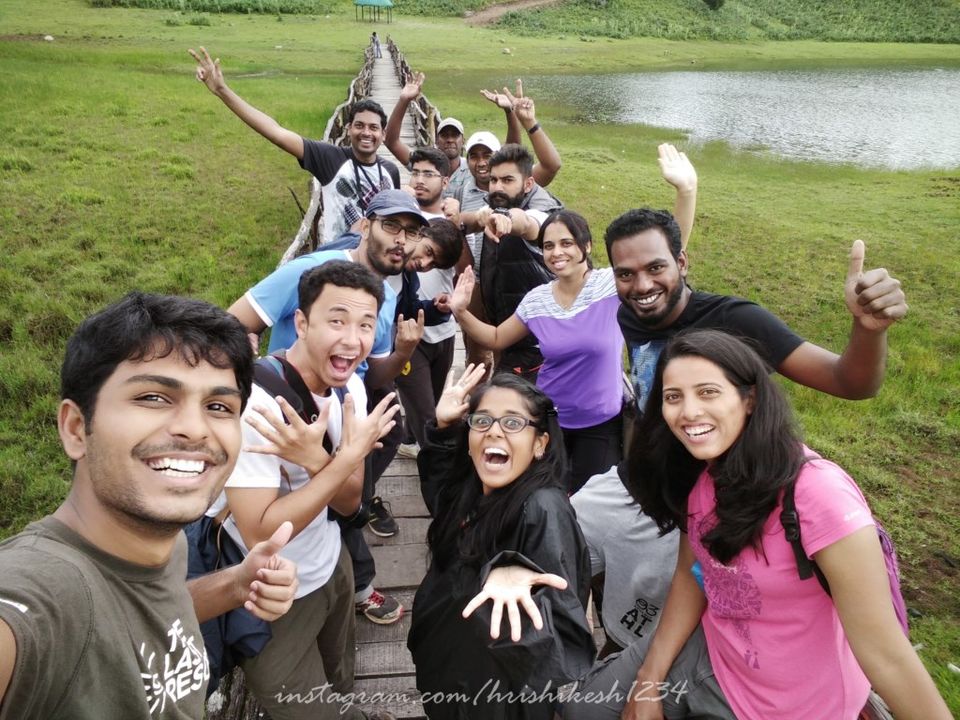 Frequent searches leading to this page:-
unexplored places in kodaikanal, kodaikanal unexplored places, kodaikanal to kookal, kookal temperature, kookal lake