Goal of any Euro-trip is to cover history with churches, castles and cobble stone streets in Germany, follow it up with some high street shopping in Paris and then head to Eastern Europe to party like there's no tomorrow. What if I told you that there's a small town half way between Paris and Amsterdam, that has all of it? Yes there is, it's called Ghent(Gent in Flemish & Gand in French). Ghent is a university town that has a bit of everything and unlike other popular European cities, it's not too big and thus everything is just a short walk away.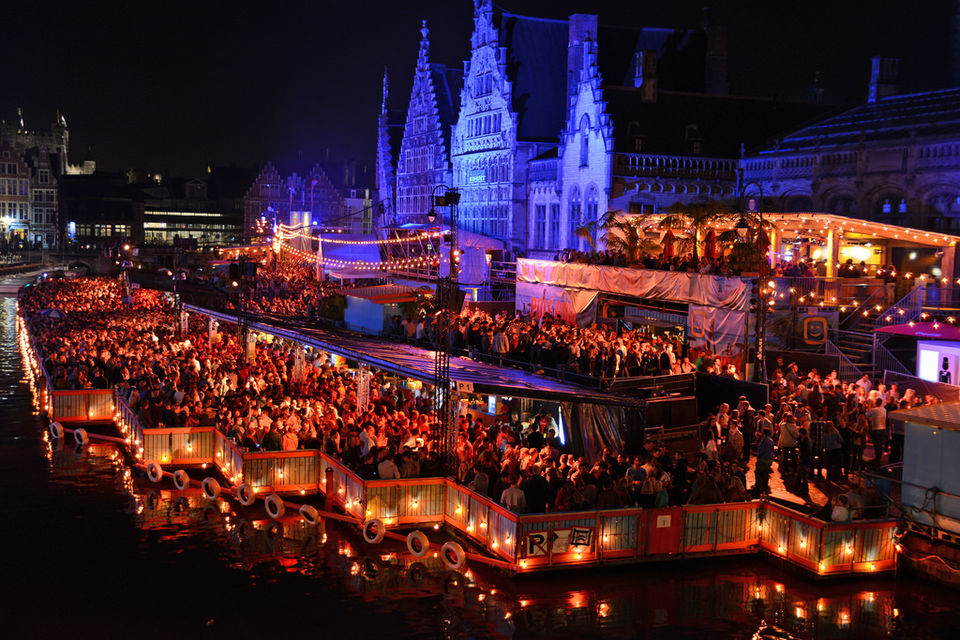 So if you're a history buff and can name different architectural styles in a breath, then these are the place you should go straight away when you're in Ghent.
Another must see bar is the Waterhuis aan de Bierkant, situated along side the river this bar has 165 beers on its menu. It has a lot of really fresh and tasty in house brew, best of which is Gandavum Dry Hopping, proclaimed as worlds best beer by many.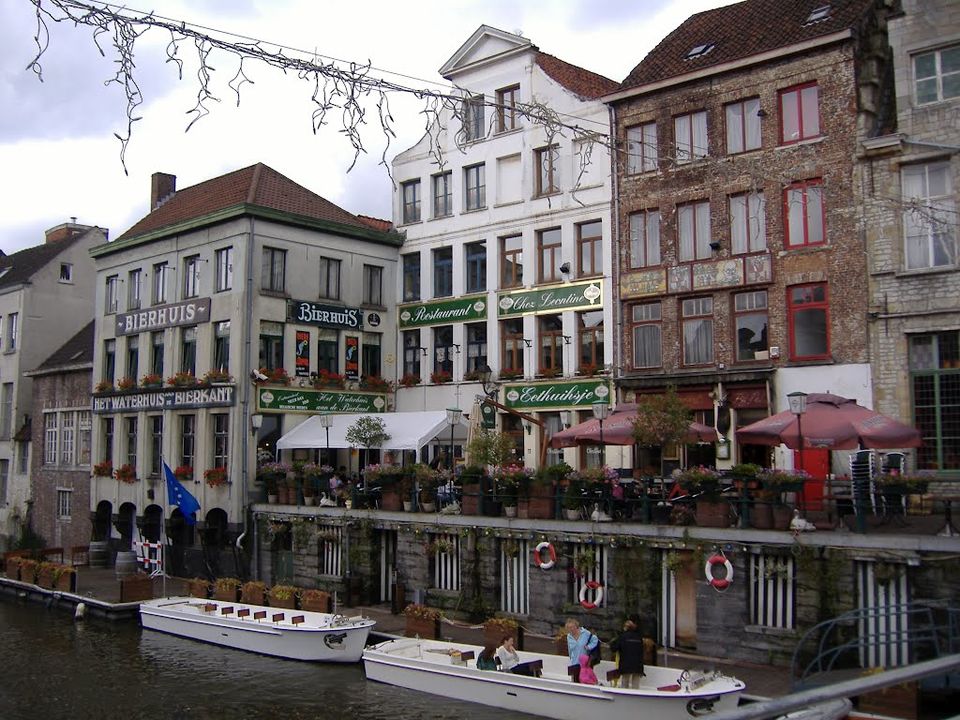 If you're looking for something more sophisticated then you can head over to Charlatan.
Every in July the city hosts the Ghent Festival (Gentsefeesten), the whole city turns into a one big party.It's a spectacle you'll rarely see any other time in Ghent. Also don't visit the city upto a month after this festival, as it goes into hibernation.
As the night sets in the party moves to Overpoortstraat, it's a street lined with bars, mostly visited by students the vibe is loud and dancing on top of tables kind.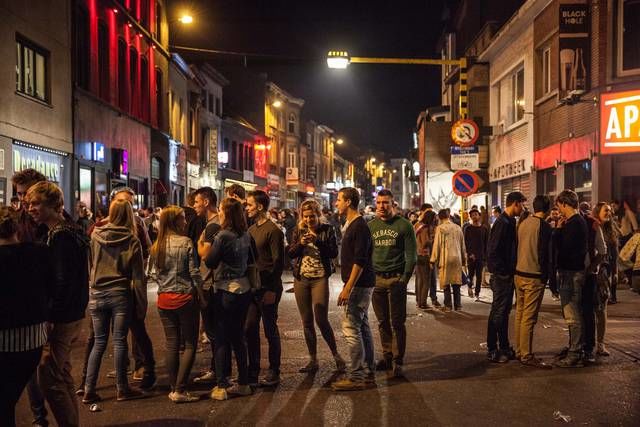 By now if you've had enough of the churches, then don't worry there's a castle too which houses a torture museum.
After walking around the city you'll definitely need to eat to recharge, these are cafes and restaurants at every few steps serving all kinds of cuisines. But if you want to eat the way locals do then here are your options.
You should look for Frituurs, these are Belgian fries shops which serve fries, burgers, sandwiches and drinks. Belgian fries are nothing like you've eaten before and along with it they offer more than 20 choices of sauces. They make up for a pretty filling meal and cost under 3 Euros.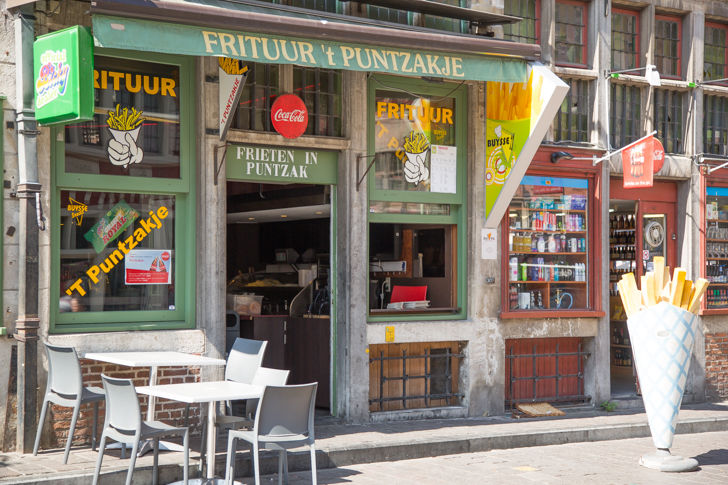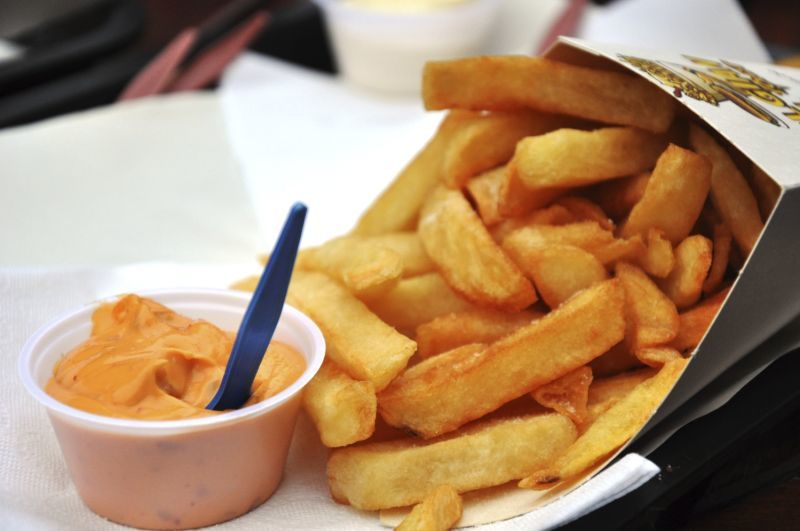 You can grab your food and walk to the Graslie. Here you can eat while you sit by the river and enjoy the sun like everyone else around.
For shopping you can walk to Veldstraat, it's a 5 minute walk from the Graslei and houses stores of major fashion brands.
As the sun starts to set you'll see people flocking to the city centre and crowding up the bars. There are multitudes of cafes and breweries which you can choose from, but there are some which are special, like the Dulle Griet bar at Vrijdagmarkt. The 260 beer menu is not the most unique feature of this bar, it's the old tradition of locking a shoe of customers when they buy the beer Kwak. The glass in which the beer is served is very unique and expensive, hence the shoe as collateral.