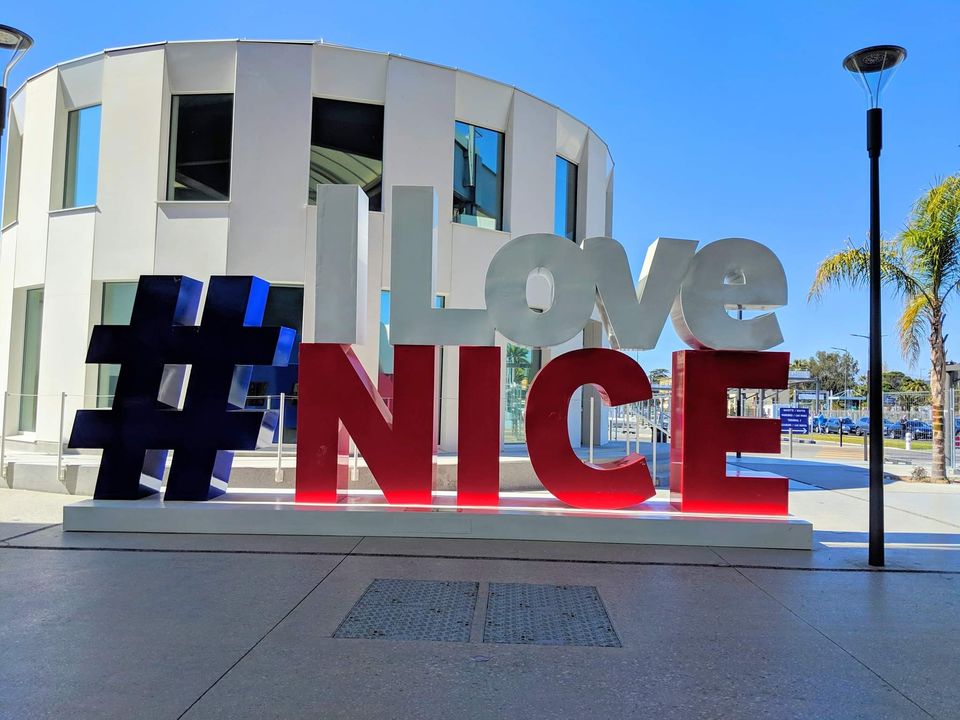 "Bonjour" Nice 💓 !
Nice - France !
March 2019 !
Well this was my second visit to France and considering the efficiency of French Embassy in processing your Visa application I was brainwashed with my own thoughts that I wouldn't opt for any embassy irrespective of my itinerary .
To be honest , for me the main destinations were Portugal and Spain but then like a proud Indian you couldn't spare yourself from visiting neighborhood countries as well . And back if mind I knew I would visit other places as well .
I booked my tickets Delhi - London - Delhi and then I went to apply for Schengen Visa through French embassy by keeping "Nice" as my itinerary . I was so stupid in my thoughts because looking at my past history or other travel history , French would give me Visa for a longer time and I requested for at least 365 days validity .
Unfortunately they gave me Visa for only mentioned schedule with single entry . Now only thing I could have done better for myself was to reshuffle my entire plan . While booking flights for Visa application , I had my flights booked at 900 INR single side ( London - Nice ) and with return it was some 2350 INR . Well this is just an example how economical are flights in European region , if you pick the routes smartly .
Now I reschedule my entire plan from flights to multiple destinations to hotels but good part was I choosed some of the routes which costed me the most economical flights , many times near to 2500 to 3500 INR . It probably not about price but the amount of inner satisfaction you get for flying at prices of peanuts .
Somehow in my new schedule I shaked entire itinerary except my point of entry . For me France is Ok Ok on list and probably my excitement hormones waves gives me less signals to go again but then keeping France away from itinerary might be a huge set back for next visit specially when I know they respond to my Visa application in 2 working days time .
I changed my flight from Ryanair to British Airways . Though BA is always premium but swear by the God's of Aviation , there is no service better than British Airways till date for me . Probably I have opted for all economical flights in my life and may be Emirates can possibly outshine BA for me in future but then the hospitality and overall conduct by BA is too amazing .
I took my flight from Heathrow ( London ) to ( Nice ) . Flight was only 25% occupied and it was such a good feeling to see as if flight is just carrying us , like a private plane .
We landed with one of the wonderful view from above . This blue ocean with ferries from aircraft was a treat for sure . We landed on this serene ground and next part is immigration .
There were two lines , EU or Non EU . I have not understood till date how can people goof up in this segments specially when they belong to EU region . Probably I can understand for Britishers ( With confusion of Brexit ) but how can Schengen regions don't understand this . Like always some were in lane of Non EU and at the end they reliazed they need to change it .
There were two Chinese girls on the left side of lane and two in my lane who probably were from Ireland .
There was a curve and then I could see two desks , one with lady and another with gentleman . I don't know but when you gaze expressions of immigration you would reliaze whether they would trouble you in questions or not . The lady was giving a genuine smile to the passengers and this guy was Moody and sulken expressions . I knew I should walk in this lady lane but then they guy was quick . Somehow I stuck to this guy lane .
I saw my adjacent Chinese were waved off the formalities in split of seconds and two girls in my queue we're given a go ahead in less the blink of an eye .
Here you are ... It's my turn now ...
Me - Hello
Immigration - Bonjour
Immigration - Are you here for a visit ?
Me - Yes , I am here for tourism
Immigration - When are you leaving ?
Me - Leaving Tomorrow !
Immigration - Going Back or Further plans ?
By this time he felt some discomfort and his eyes moment was telling me that he might saw something fishy .. He started checking my details in length and breadth and now sequence of questions were with 2nd degrees magnitude .
Me - I am going further to Amsterdam , Spain , Portugal , London and then to India .
Immigration - Where would you sleep in night ?
Me - I have hotel reservations here .
Immigration - Which Hotel ?
Me - Opposite to Airport and Mentioned Name .
Immigration - Can you show the reservations ?
Me - Opened my mobile and showed him .
Immigration - How much money do you have ?
Me - 800 Euros in Forex Card + International Debit Card + International Credit Card + Cash
Immigration - How much cash do you have ?
Me - 200 Euros !
Immigration - Show Me .
Me - Opened my wallet and said is it enough for today ?
Immigration - Of course !
Immigration - Have you been to France before ?
Me - Yes
Immigration - Where ?
Me - Calais , Paris and Strasbourg !
Immigration - How did you go there ?
Me - Ferry !
Me - Is everything Ok Sir ?
Immigration - Yes , Ok ! Bonjour ! Enjoy your trip .
Well I know probably because I goofed up my entire things , he had to respond to multiple questions to validate but probably it is more towards your nationality as well . Such locations have not seen the major traces or backpackers from India and probably they all feel that all Indians that come here would never go back .
It is unfortunately true for many of Asians Nationality here and you could see the small Asian kingdom across .
Sometimes I get irritated but it will happen till the time our nation do well in real terms , not just in news channels , not just by chest thumping by favouring your political ideologies .
I walk outside from airport and like everyplace I had no idea , what to do , where to go and where is my hotel . I could see I 💓 Nice Alphabets and I wanted to get clicked there . Unfortunately there was no one around so had to take a selfie .
This also told me that why this city is so less crowded . I opened my Google map and it was showing the location of my hotel . I stared walking in with my pretty Osprey Backpack .
I was on a traffic light next to an officer and he guided me to cross the lanes while speaking French . Like many places French are too much given to local language with less appetite for English . They probably understand it but would reply back in French . Somehow I understand the language of expressions and it was more than enough .
I reached my hotel and asked them that I would put my bag here and I need to go French Riviera and Monacco . By expectations got shattered when the receptionist told me this city is block today . There is a meeting between French President and Chinese President and entire highway where I had thought of a Ferrari ride is blocked by the French Officers . Every 50 Meter there was a officer and each officer was looking like a young boy who would party in night as like any of us . I could see that this is how officers should look like . Smart , Well dressed , Ammunition and conduct .
Disappointed doesn't bother me while traveling , I knew this is other way always .
My alternate plan was to experience the city . Move with locals , drink beer , understand their culture and what not .
I started walking on a interior parallel road and could gaze the city with open eyes . Loved the way how people use Cycle and Skateboard as their mode of transportation . I loved to see this energy . Sat in the bar and out of 5 no one knew English . Then bartender called out one person who happens to be regular client and told me to Speak with him .
I along with other friends had gala time and he said his mother was a British and father was French so I know both language . I just love to see this chemistry in European countries and I feel from inside that we may let go these caste tags one day .
Had local beer , two glasses and then I asked how would I reach French Riviera .
He guided me the way and I kept on following . That way made me reach to Nice Beach , which is again part of French Riviera but actually distance from there was 60 Minutes .
In whole time I could see how people were taking pride of Chinese President in their city and how eagerly they all were waiting to see their Caravan on the main beach road . I could sense today what super power really means . I know we are many light years behind even today and for all those proud nationalists who compare our economy with less developed nations , probably they should have visited here today .
I sat on the restaurant next to beach and had Vegetable Pizza . One guy wanted to get clicked near the beach but I could see how much courage he had collected in asking me to take a photograph . He had no idea all Asians loves to click and get clicked as well .
He clicked my pictures more than I clicked his 💓
I know I should have spend more time here but then I know there is always a second time .