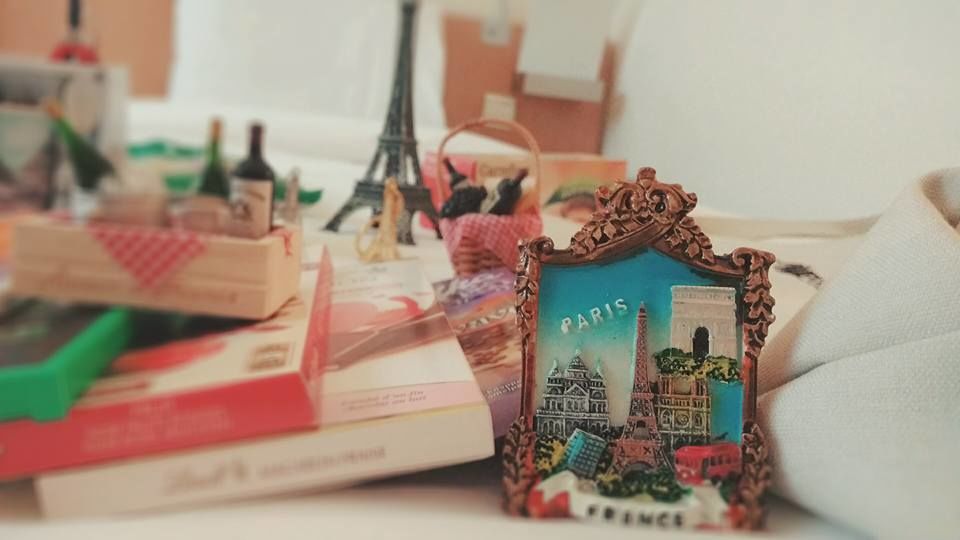 Paris, not just a city of a love, but also filled with lovely people. I had a wonderful four days stay in Hotel Mercure, LA Defense, Paris in which i not only got to see all the major tourist destinations, but also got quiet an insight into the life here.
Beige color Buildings dorne the most of the city's landscape, not to forget the huge french windows in each gallery beautifully decorated with bright roses. The City is mostly built in a circular shape with n number of lanes leading you to the modern world's masterpiece and a world heritage Effile Tower. Do you remember that scene in the movie Queen when poor Kangana is unable to get away from Effile, well it is so true, and you have to see to believe it. Its beyond words. There is just one high rise building in the vicinity of the tower, which blocks the view of it for a particular area of people, and guess what they are said to hate the building.
Wherever you are, may it be your hotel room, on some random road, or even on boat cruise around Seine river, the view of the tower seems to never leave your side. And unless some one like Kangana has not broken your heart you would always love to see it.
In the past few years i have visited Turkey, Greece, Spain And France and my vote for the best overall experience goes to France. I met a lot of locals here, and each one of them was so kind and helpful. Even when they could not understand English, they would find someone around and that person would act as a mediocre. Most of the time we needed help for navigation and train schedules, and we certainly got whatever help we needed. Due to globalization, and offcourse because Paris is a big tourist destination you would find a mix culture here. I think People from almost all continents are living there, making it real global community.
So, when i came back from my visit, i not only got these souvenirs and Parisian chocolates but also lots of love from Parisian people, and with a hope that I would soon return to the beautiful Parisian lanes looking for Effile Tower.