If you are in Penang for a holiday then there's a good chance that Penang Hill will be on your itinerary. And if it's not, I am sure you'll consider editing your plan after reading this post. The elevation of mere 735m is not what makes this place visit worthy, but it's the the funicular railway which climbs to the top is the main attraction. The views from the top are not too bad either and there are good Instagram opportunities like this.
So now if you've decide to visit this place, here are a few tips that will surely help you make the best of the trip:
1. Choose a right time to go
On weekends the queues for tickets and getting on the train can be extremely long and waiting in lines in tropical weather can take toll. Also it gets crowded as the day progresses, so early mornings are the best time to go and if you're up for it, you can take the first train at 6:30 am and catch the sunrise. To know about the popular times to visit, you can just google the term Penang hill and you'll see something like this: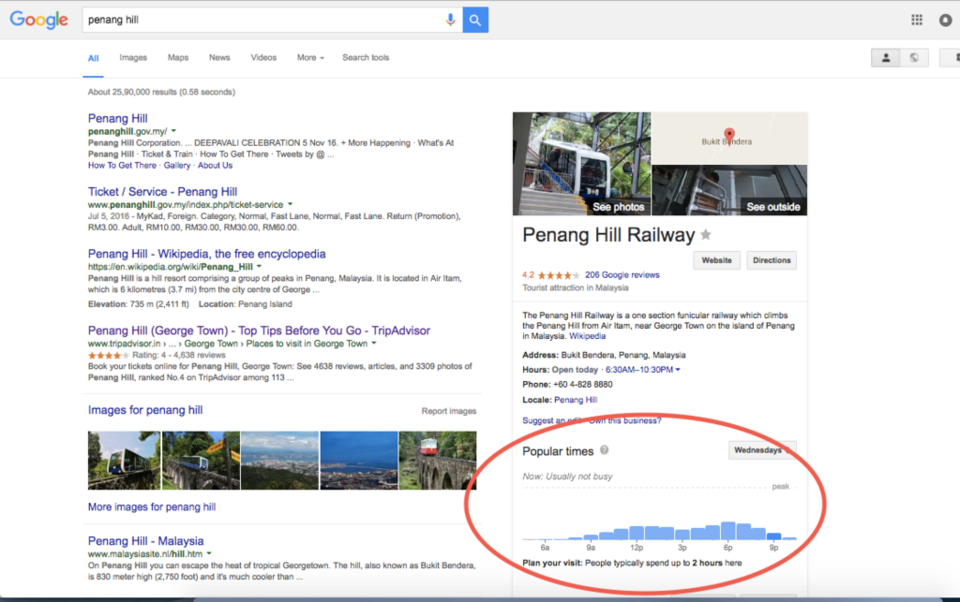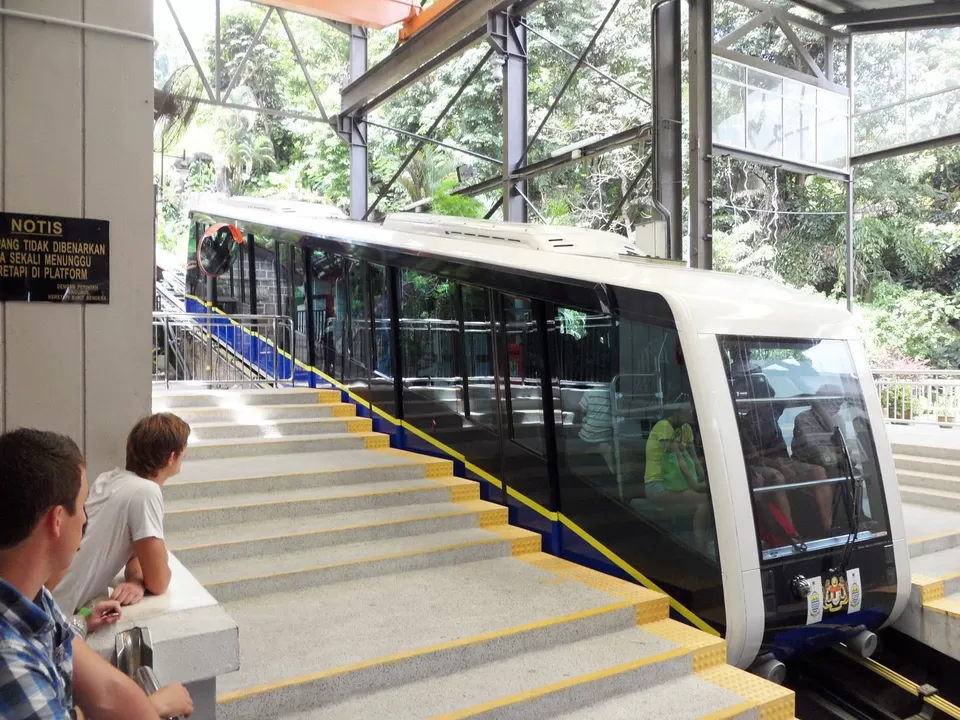 This is what a train compartment looks like and you must get into the first door in the uphill direction. You must try to get this space by force or persuasion, because if you don't then this is the view you're going to miss.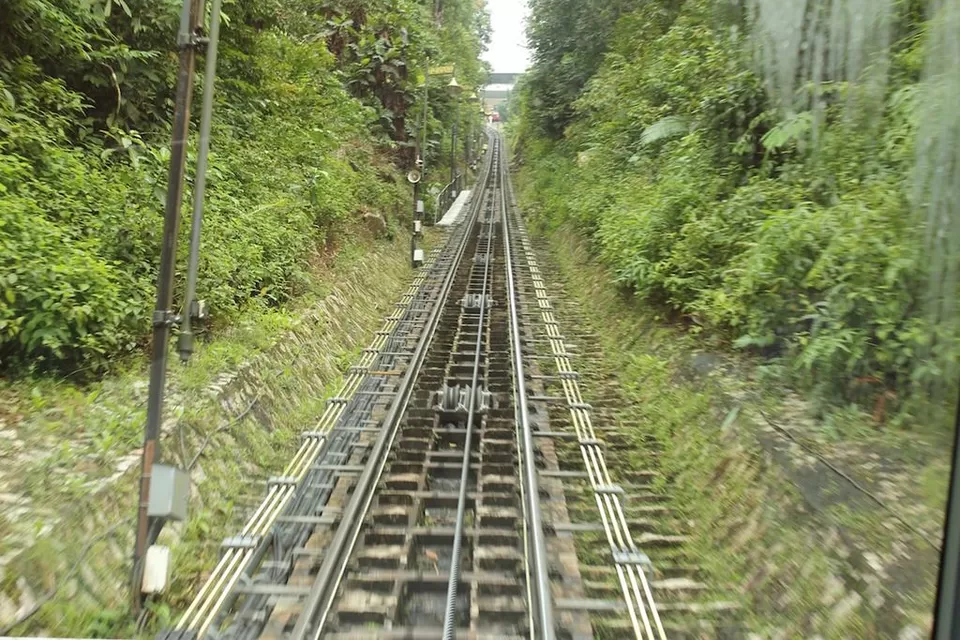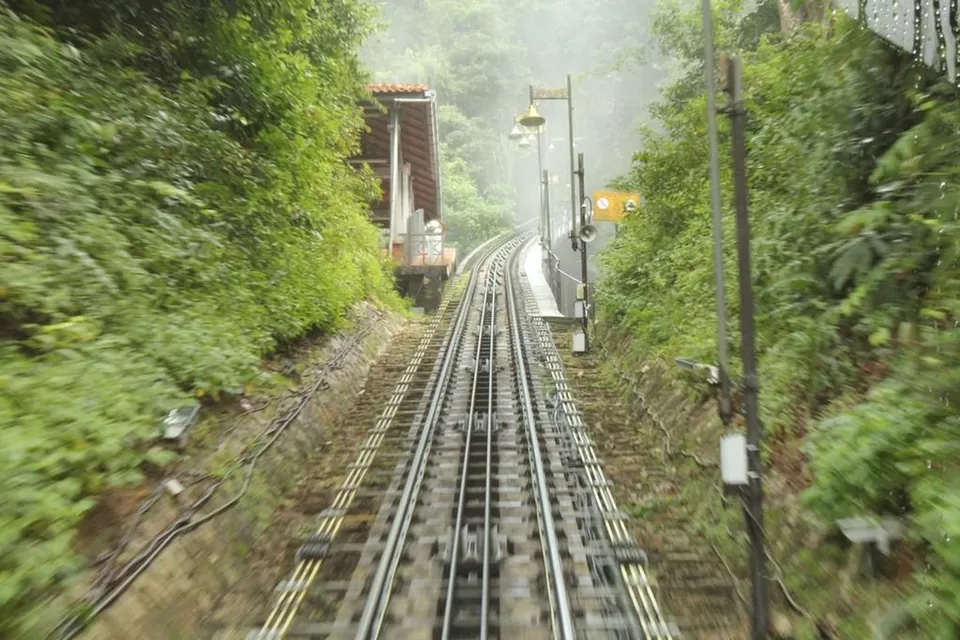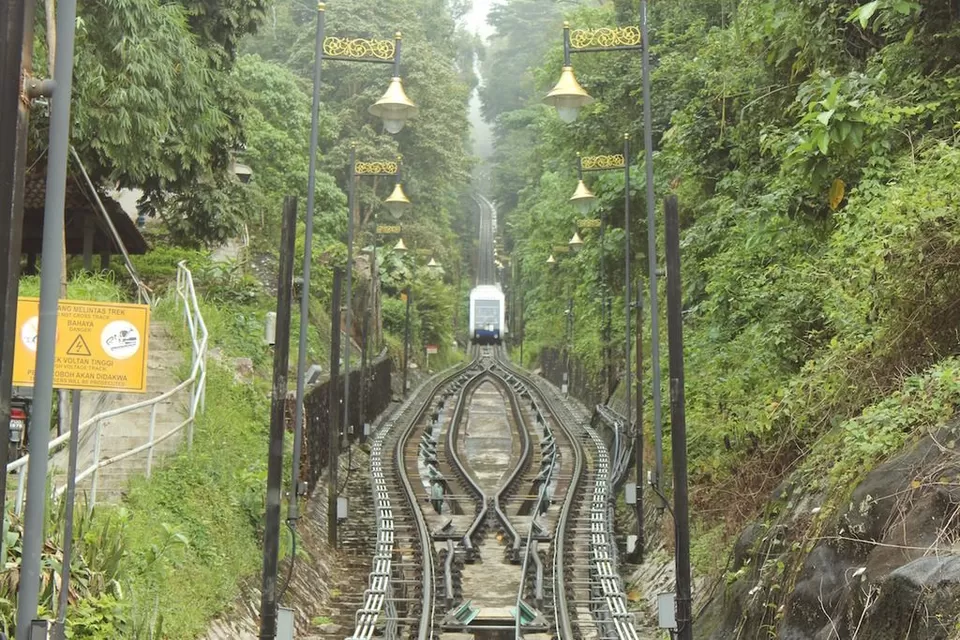 3. Skip the tourist traps and go into the forest
When you reach at the top take a few minutes to soak in the amazing view. Once you're done start walking towards the open auditorium, from there take a left and you'll see signboards with different hike paths, these will take you deep into the jungle. If you're not up for walking then you can take a electric buggy ride into the forest, though nothing like the hike, but you'll see these views: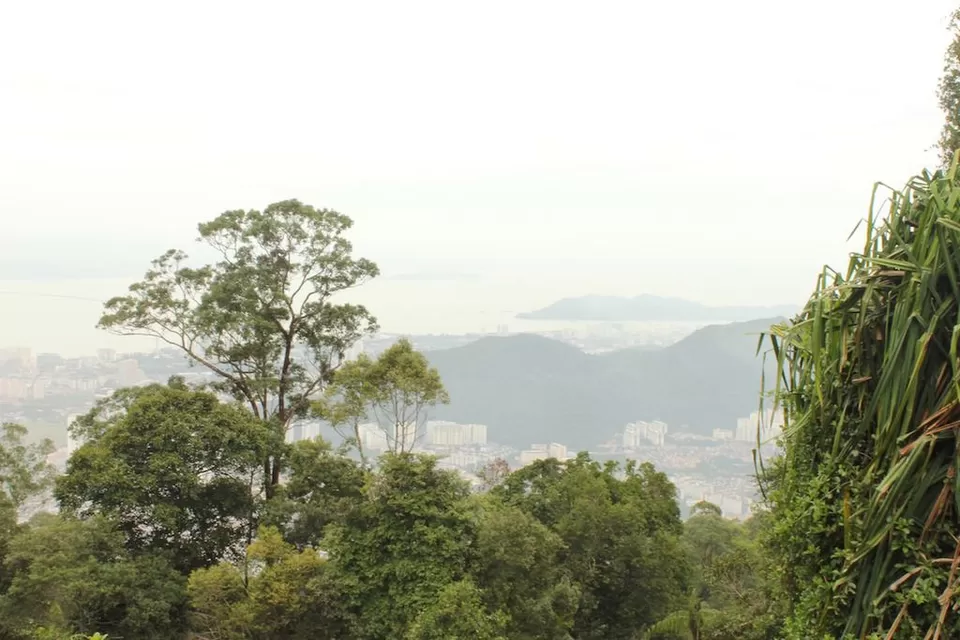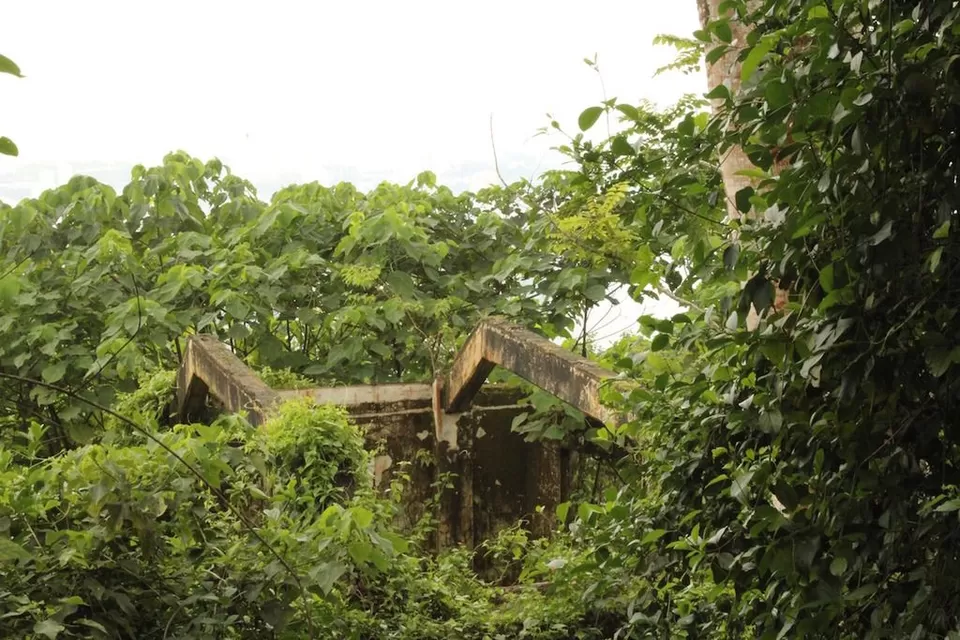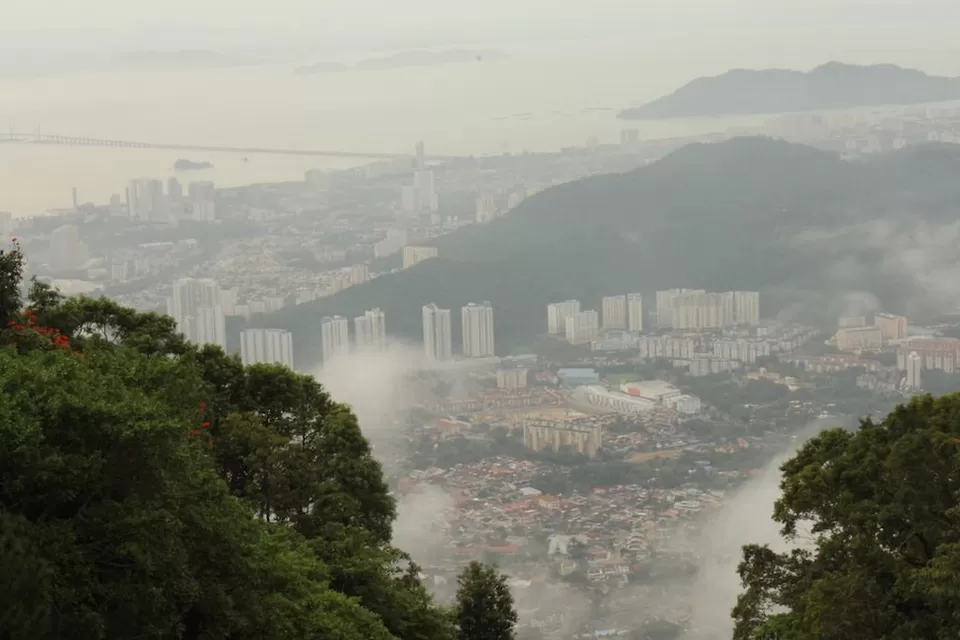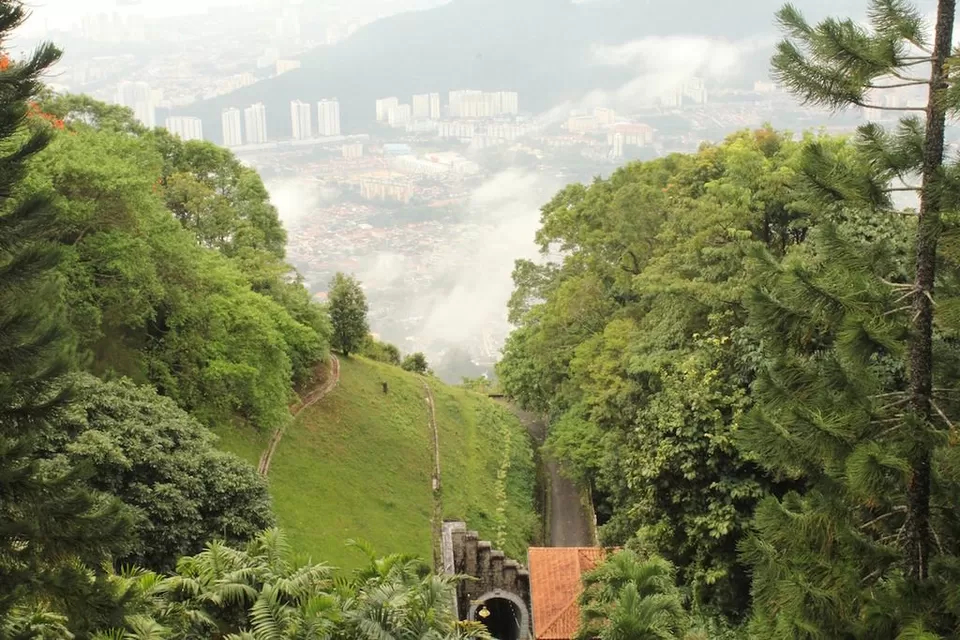 4. Love Lock
Just next to the open auditorium is a big LOVE sign and a thousands of locks on a railing, just like Paris. If you are planning to put on a lock too then it's good to know that buying a lock in Penang Hill is going to cost you US$12. That is more expensive than the return train ticket, which is US$8.5.