I have always wanted to celebrate Christmas, the European way! Paris was the obvious choice due to its proximity with the place where I study. Also, Paris is also one of the cities where Christmas markets (marches de Noel) are open during Christmas. Paris has a well established list of cheap accommodation in the form of youth hostel(www.hostelworld.com), where you meet a lot of travelers and hang out with them. I can assure you, it is fun! I spent a day and a half in Paris before heading back. Here is the list of places I visited:

First things first, the Eiffel tower, especially in the evening when the sun's down. A tip, the entry is always crowded but do not miss out on the chance to go the top stage! The view is simply mind-blowing and there is a temporary small ice rink open during winter where you can skate for free.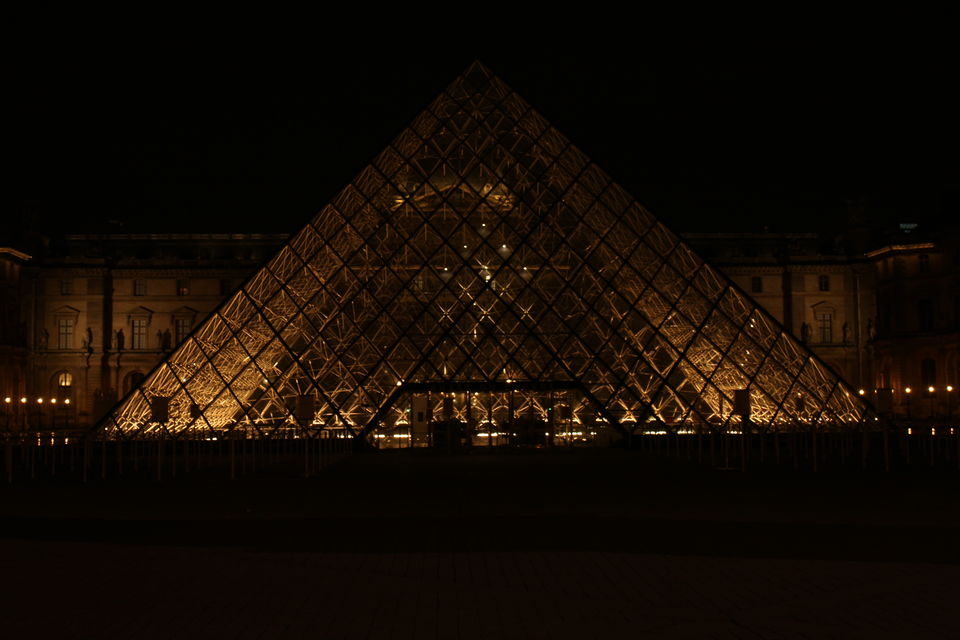 En route to the Notre Dame cathedral, I checked out the Louvre museum(obviously closed!) as it was close by and the only time it is free is around midnight. The Pyramide du Louvre stood desolate yet looked impressive! It brought back memories of Da Vinci code and Kane Chronicles! Note: It requires a day or two to have a look at the world's biggest museum. Hence, plan accordingly! I am yet to visit the museum!

Finally, I made it to the Notre Dame Cathedral for the Christmas mass. For a non religious person, the entire set of events was interesting. You might wonder why I visited the church in the first place! Christmas at Paris begins with the 12 am clock bell of Notre Dame. One of the biggest churches in Europe, you have to visit it at least for the architecture. What makes it even more interesting is that the church is located in an island close to the river Seine and the view from the river cruise is all the more impressive!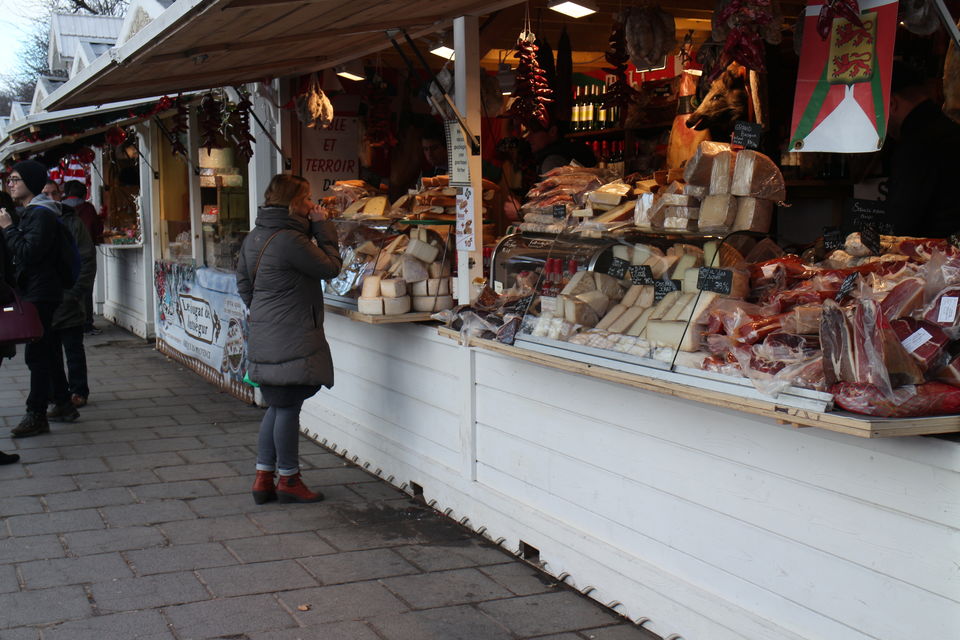 On the day of Christmas, I visited Champ Elysees, one of the busiest streets of Paris, which housed the Christmas market. The market was buzzing with tourists and the locals. Gluhwine, one of the main delicacies of the Christmas markets, was steaming at most of the stalls. Displays of the local food, culture and the practices were at its best. I spent more than 3 hours, checking each and every stall, getting hands on free samples of food and finally munching on Poulet and Crepe. During the night, the street was beautifully lit with the festive season in the air. In all, it was a day to remember! Not to forget, there was a huge ice skating rink at the end of the market where people were dancing to the sound of music! You can easily 3-4 hours in the markets, so come prepared!