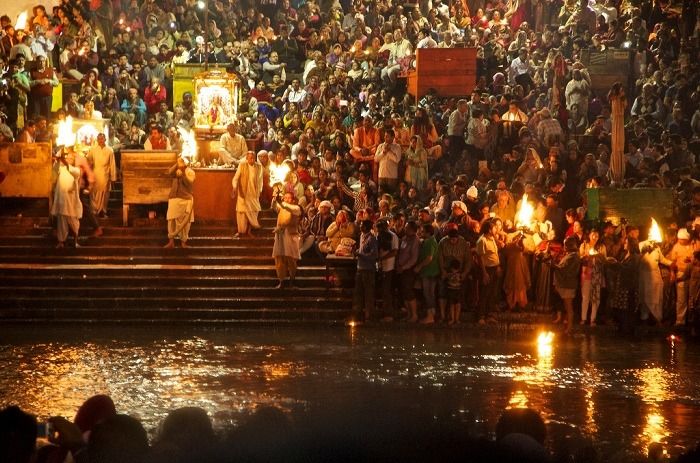 On my trip to Rishikesh, My next stop was haridwar. A journey to Haridwar is nothing short of a life-altering experience. The venue for the world's largest religious gathering Kumbh Mela, attracted me to visit it. Laced in faith, eternal peace, tranquillity, and spirituality of the highest kind, Haridwar literally behaves as a doorway to heaven. Haridwar is the birthplace of the holy River Ganges.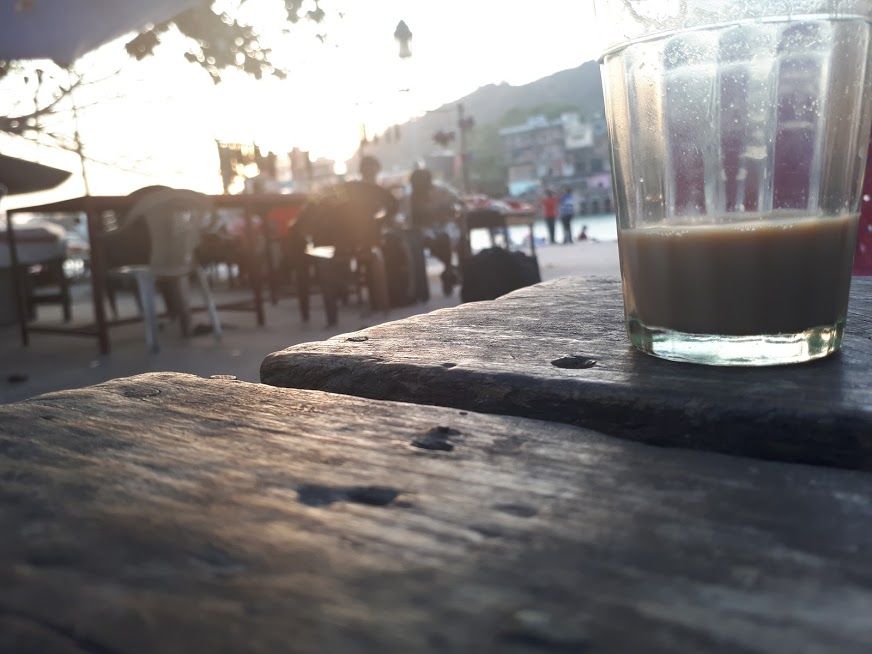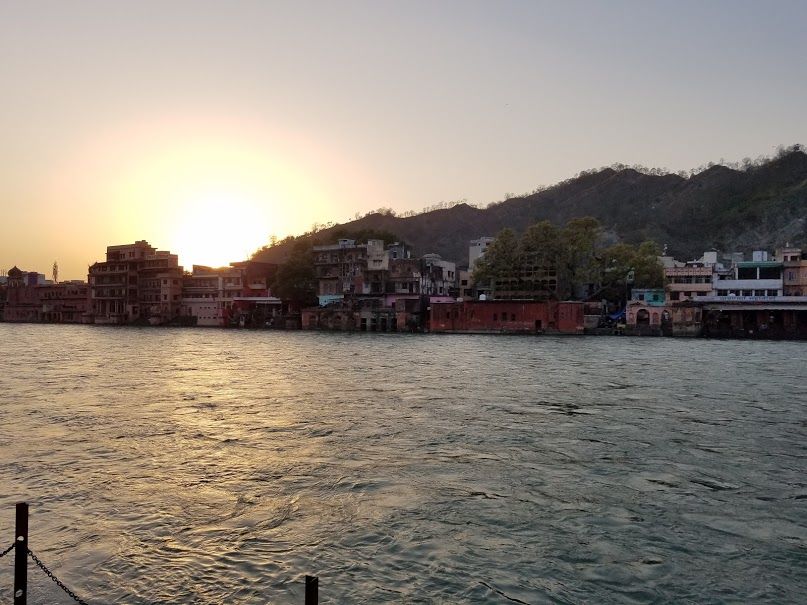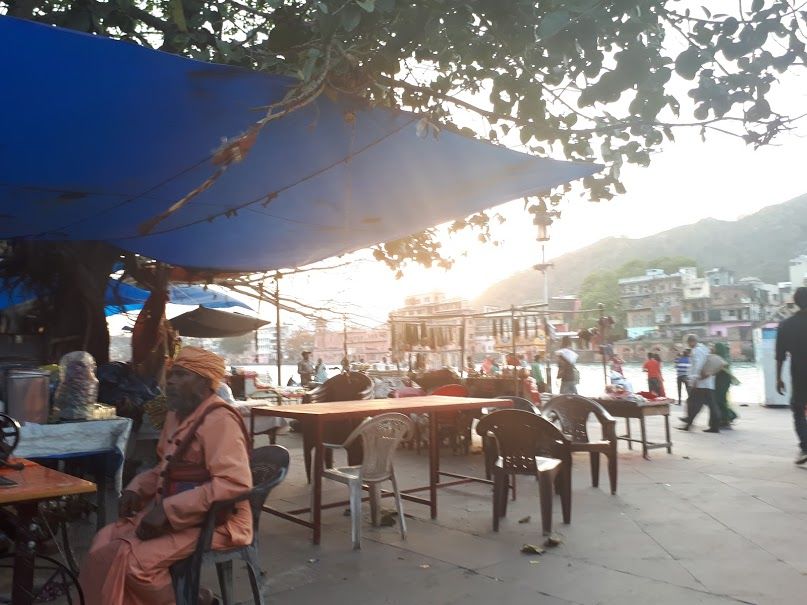 If you are on your journey to Rishikesh, you must visit here. I reached here at 4PM from Rishikesh by bus. this single way journey (30KM) cost me INR 40.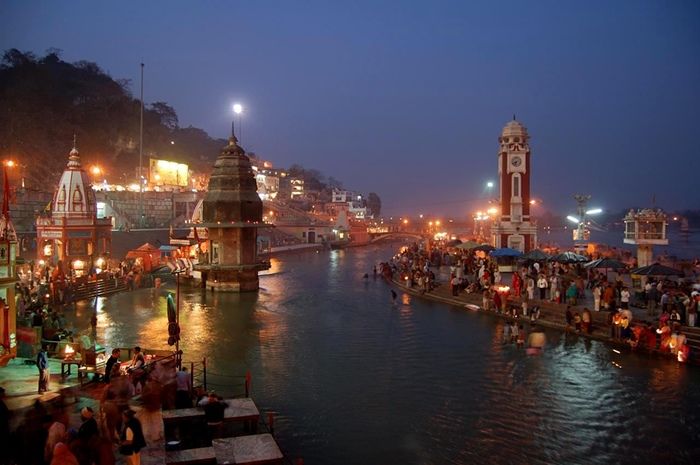 The mighty Kumbh Mela is celebrated every 12 years in four place where drops of elixir, Amrita accidentally spilled over from the pitcher(Kumbha) - Nasik, Ujjain, Haridwar and Allahabad. Hari means (Lord/God) and Dwar means Gateway. Hence Haridwar means Gateway to the Lord.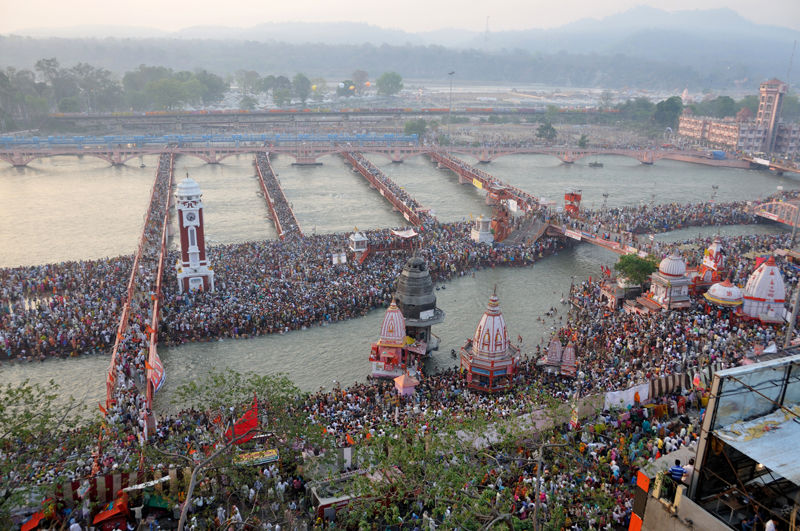 The most enchanting time to visit Hari ki Pauri, a divine spot in Haridwar where the sacred nectar is believed to have fallen and also the heart of the Maha Kumbh Mela, is at dusk. I was at the perfect time. "Har" means "Lord Shiva", "ki" means "of" and "pauri" means "steps". Lord Shiva and Lord Vishnu are believed to have visited the Brahmakund in Har ki Paudi in the Vedic (ancient period) times. So, Har-Ki-Pauri (literally means footsteps of the Lord).
Chandi Devi Temple situated atop Neel Parvat is a holy shrine connected by cable car or can be reached by a 3km trek via Chandi Ghat. This temple is also known as Siddh peetha, as it is believed to have powers to fulfill the wishes of devotees. According to legend, it is believed that Goddess Chandika Devi rested for a short while on Neel Parvat. This happened after she killed demon kings, Shumbh and Nishumbha.
Manasa Devi Temple (one of the Panch Tirth (Five Pilgrimages) within Haridwar) perched on top of Bilwa Parwat gives a bird's eye view of Haridwar. The temple is known for being the holy abode of Manasa, a form of Shakti and is said to have emerged from the mind of the sage (Rishi) Kashyapa. Other shrines include Maya Devi Temple, Sapta Rishi Ashram, Daksha Mahadev Temple etc.
Nothing can beats, participating in evening Ganga Arti at Har-Ki-Pauri. The priest hold large fire bowls in their hands, the bells in the temples at the Ghat start ringing and the chants of mantras flowing out in the air. People float diyas, with flowers on Ganga. The shadow reflects on the river and lighting diyas on flowing Ganga looks so beautiful that cannot be expressed in words. It is a very fascinating experience to participate in the Ganga Aarati.
I sat there for hours to come and was lost into the spirituality.