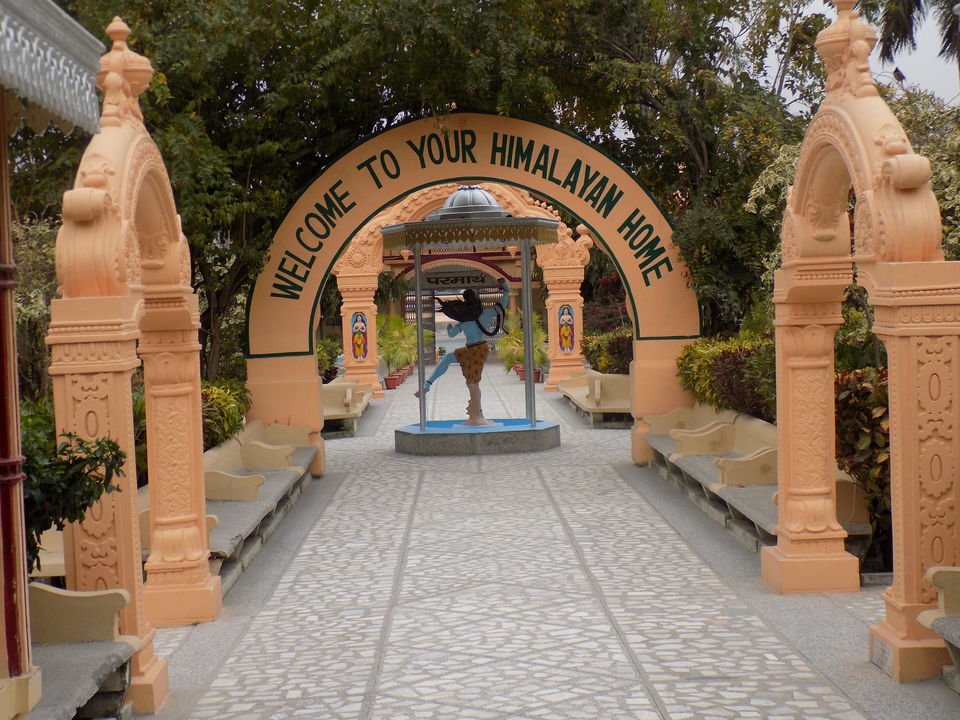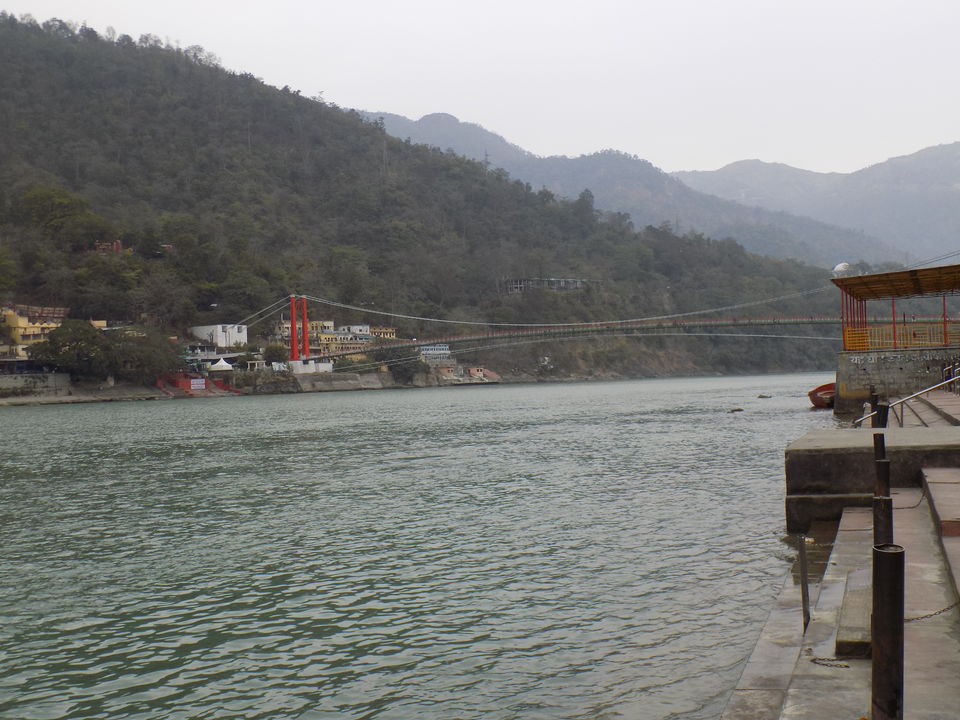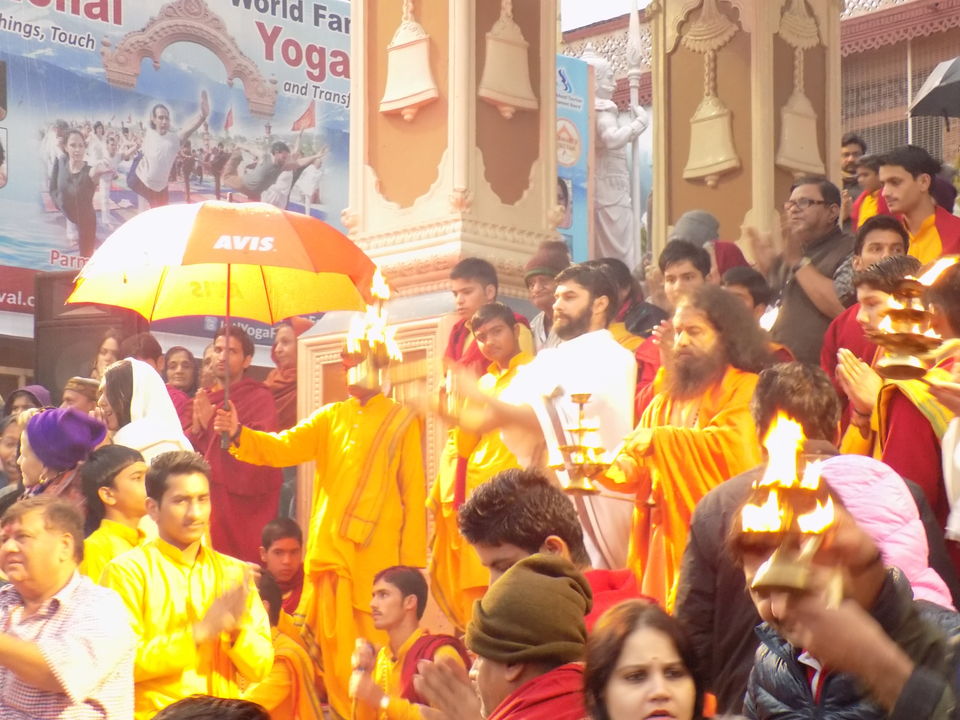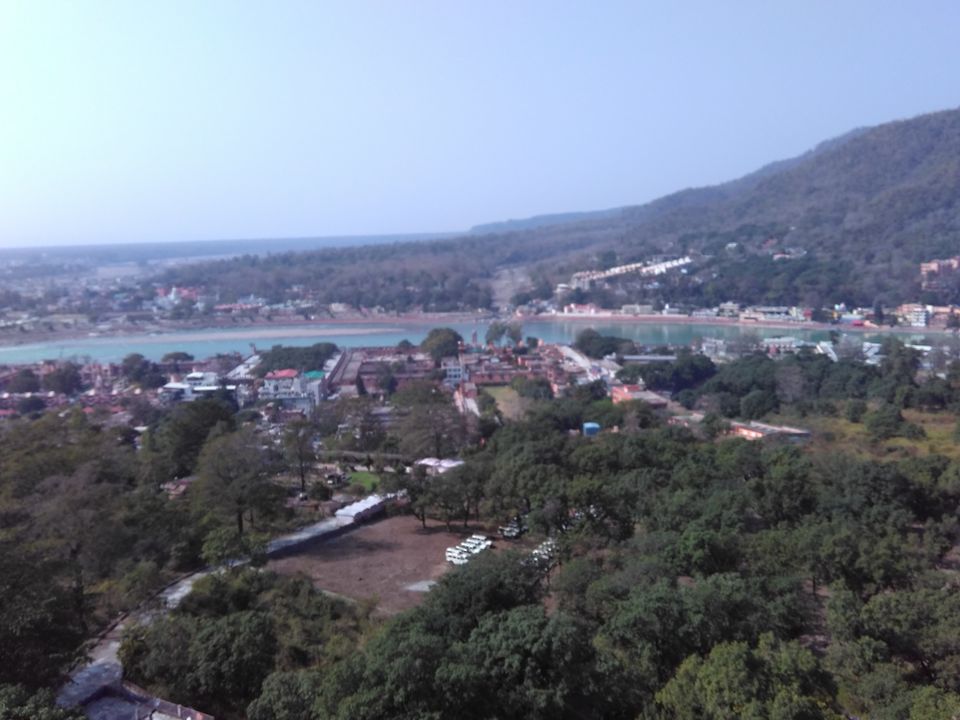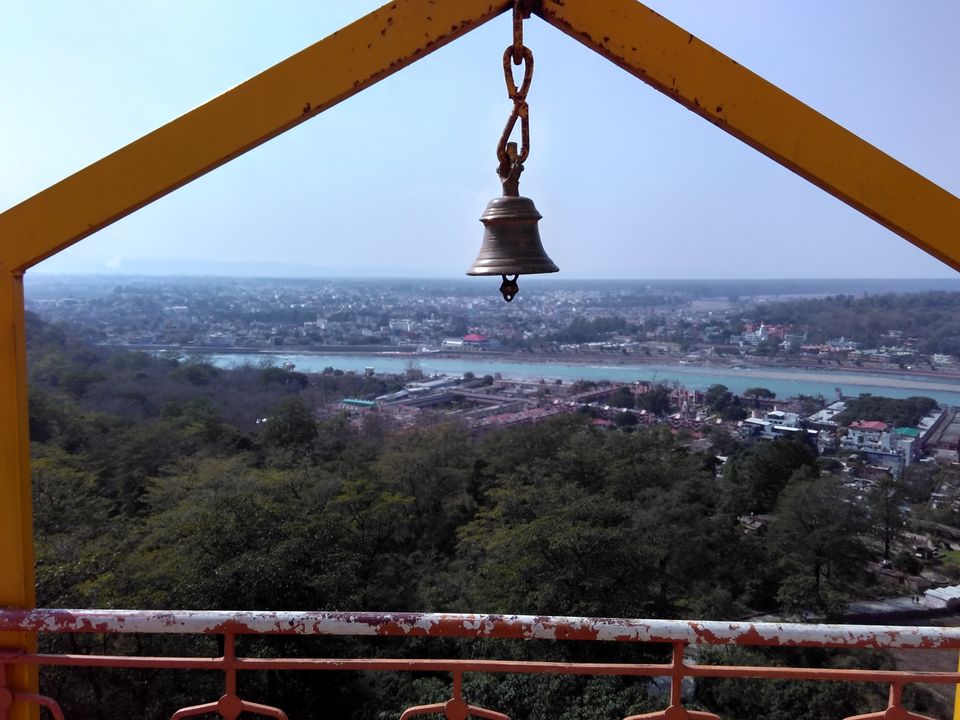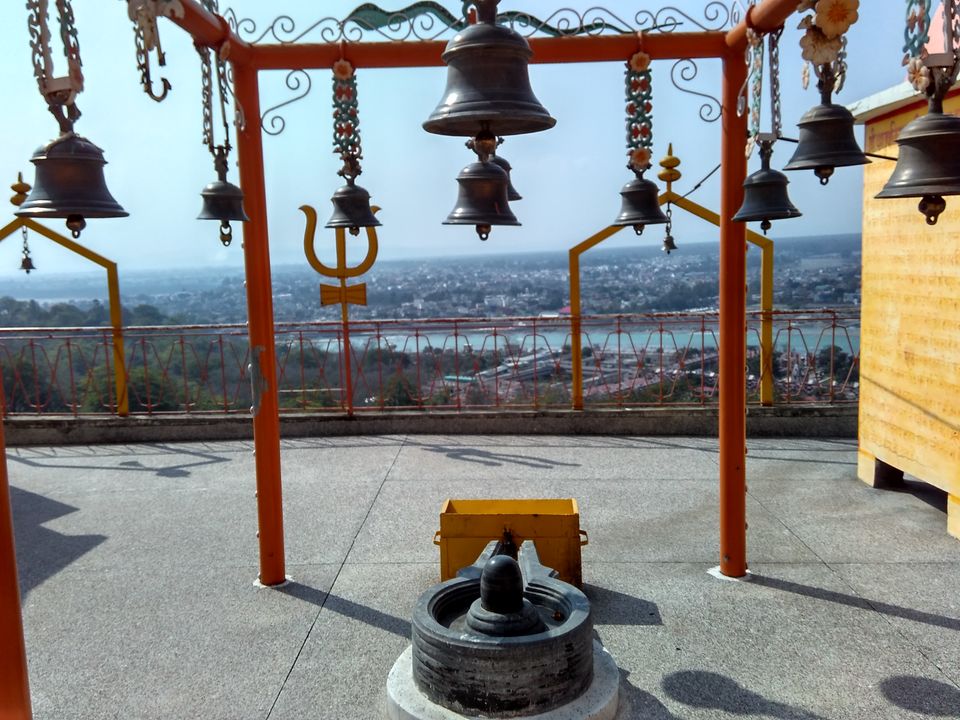 I never get tired of Rishikesh. The place where purity lives in the air. 
This was not my 1st trip to Rishikesh. Last year I came in March and stayed at the camp some 32 kms away and did rafting.
Since I visited in Feb, the tourist rush was relatively less. And I chose not to indulge in any adventure activites and just find myself. Therefore, I decided to stay at Parmarth Niketan. It is one of the oldest Ashram on the bank of River Ganga. I emailed them before hand and reserved a room. 
I boarded Mussoorie Express on Friday evening and reached Haridwar at 6 in the morning. As soon as I stepped out of the train, cool and refreshing breeze awakened my senses. I got out of the station and boarded a cycle rickshaw which took me to the bus stand which is 20 minutes away for the paltry fare of INR 30. Such was the morning that I was tempted to have a tea at roadside. The city looked very clean and prepared for the Ardh-kumbh mela which is starting on 1st of March. The way city was so ready for that mega event. But I had already decided that I will only visit Rishikesh and do nothing. 
Around 7.15 AM, I reached Rishikesh bus stand and took rickshaw for Ram Jhoola. Parmarth Niketan is located at the other side of River Ganga and only two-wheelers can reach there. I had one more tea near Ram Jhoola and was thinking that what on earth have I done to become so fortunate to have such a wonderful view while having a tea. Upon, reaching Parmarth Niketan, I soon checked into the room. Since, I am I-Banker and work on so many tight schedules, I had to work a little. I opened the windows, sat with a view of Ganga and worked for around an hour. The productivity was so high. Then took a bath and went to Chotiwala for the breakfast.
It was the same Chotiwala I visited years ago with my parents and sisters. At that time, the "chotiwala" used to stand like a statue but now he was just sitting on a chair which was sitting on a bench. I felt sudden nostalgic and remembered that there is one Sulabh complex nearby where my father asked a chotiwala about his make-up. I walked few steps to find that Sulabh Complex is still there. 
The climate that day was very chilly and damp. Mussoorie got the snowfall and hence it was slightly raining in Rishikesh as well.  
Post breakfast, went to a Jain Temple, which is in the main market went to Laxman Jhoola, where we came last year as well. The Organic cafe provided excellent view of the Ganga while I sipped coffee and took shelter against rain. It was a very pleasant walk from Laxman Jhoola to Ram Jhoola and I also bought "Damru" on the way. I was so tired that slept for good 2 hours and woke up in time for Ganga Aarti.
Apart from Yoga, Ganga Arti is one of the major attractions at Parmarth Niketan. It was so beautiful. Amidst little raindrops, the arti took place which was not commercialised at all, unlike Ganga Arti at Har ki Pauri in Haridwar. It was serene. The water was so pure and energising. Since it was getting dark and raining, there was no point in walking outside and hence I slept.
Next morning was a better one, sunny this time. Had a morning stroll at the Parmarth Niketan garden and went to have a morning tea. Sat for some time near Ganga and went to see the Beatles Ashram. On the way back, saw the board about free medicines and tips and met the baba who offered a small book. Again sat for some time near Ganga and also walked at the shallow side to get the feel. That is what I came for. Read the book and watch the river flowing and think. Think hard. Think about what am I doing with my life and why am I doing what am I doing and what actually do I want to do. After some reflections, I had a breakfast, took bath and went to see the Bhootnath temple. 
The Bhootnath temple offers an exclusive view of Rishikesh and River Ganga. The stairs to the top was worth it. My time in Rishikesh was coming to an end as I had to go back to Haridwar to catch a Shatabdi for New Delhi. 
What I really admired about Parmarth Niketan was the "Dohe" written on the walls. It gave moral lessons and taught a lot in short. It will make you think hard and deep. Ofcourse, for that your hindi should be good. 
I travelled back to Haridwar in the same fashion and went to the Jain temple near Birla Ghaat. After praying, I had some time and Har Ki Paudi was not far away. So, I thought if you come to Haridwar and not go to Har Ki Pauri, you will not have a good night sleep. 
Went their quickly. This time, unlike last year, It had a lot of security from various agencies, like BSF, RAF and local police. 
Just in time for Shatabdi, reached the station and came to Delhi. I realised this trip was not as slow as I wanted. Therefore, I will try for more slower trips in future.