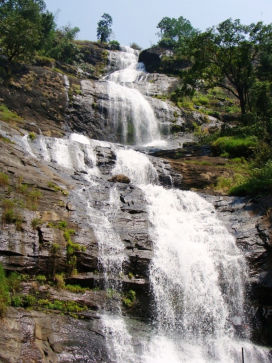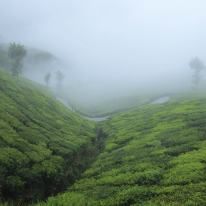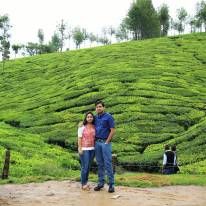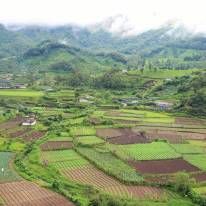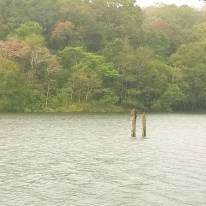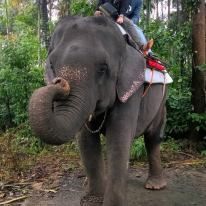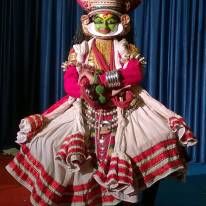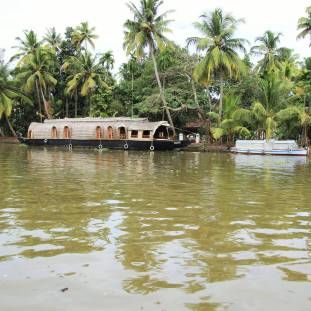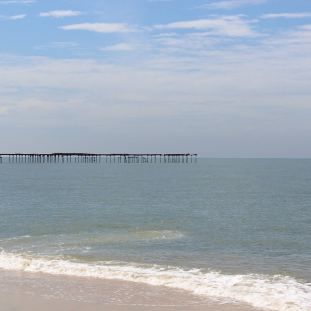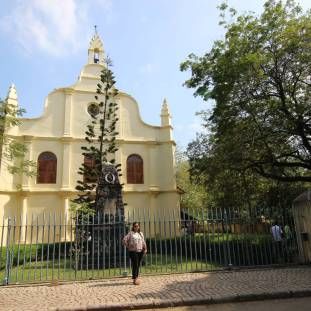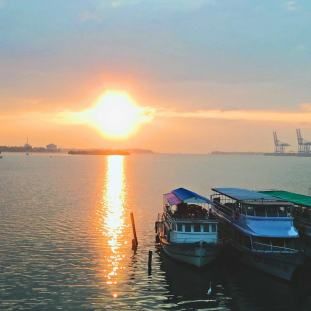 Kerala has been on my travel list for a long time, and we finally managed to tick mark the place partially by covering Munnar, Thekkady, Alleppey Backwaters and Kochi.

Kerala is known for its beautiful landscape ranging from hills to backwaters to beaches and no doubt it truly lives up to its title – "Gods Own Country". Everything is so beautiful and pure that it can hardly be found anywhere else in this world. Far away from the noise and smoky air, the pristine land of Kerala brings you close to nature.

We started our five day trip from Hyderabad to Kochi. The plan was to reach Kochi by air and then directly head towards Munnar – the Tea Capital of India. It took us about 3-4 hours to drive from Kochi airport to Munnar. On our way to Munnar, we saw the majestic Cheeyappara Waterfalls. After that, we visited a spice plantation garden and saw how the famous Indian spices are grown and processed. It was a great experience! By this time, it was already dark, and we retired to our homestay.

The next day we had planned for sightseeing in Munnar and nearby. The specialty of Munnar is its lush green Tea Garden. The first sight of tea garden was mesmerizing! It was an amazing amalgamation of nature and man's hard work. As we ascended the hills, the views were getting better to best.The lush green tea garden, the blue sky and the white mist in between was a heavenly experience. There are many water dams, waterfalls, rose garden on the way to the top of the hill where we stopped and clicked hundreds of pictures. My best stop was at Tata Tea Museum, which showed us a documentary of Munnar's history and processing of Tea (from leaves to tea packets). I bought a variety of green tea and black tea from the museum shop. This brought an unwilling end to our Munnar visit.

The third day, our next destination was Thekkady. Thekkady is known for Periyar lake and the national forest. After 3 hours drive through the tea garden and thick green forest, we reached Thekkady. There are many spice plantations on the way. We only had one day in Thekkady, so we did the famous Periyar Lake Boating, an Elephant Ride, few hours of relaxing Ayurvedic Spa at Shantigiri and an evening show of Kathakali.

On the fourth day, we started for our houseboat stay at Alleppey Backwaters. Alleppey is around 4 hours drive from Thekkady. We spent an entire day on a houseboat that was a unique and memorable experience. The boat did a cruise in backwaters of  Alleppey where we could see the natural flora and fauna and city settlement on the banks. Looking at people using a boat instead of car and bike for their day to day activities was an experience of it's kind. In houseboat, we were served the traditional Kerala food.

The final day was for Kochi. It took us about 2 hours to reach Kochi from Alleppey. In Kochi, we visited the Dutch Palace, Jewish Synagogue, the Chinese Fishing Nets at Kochi Beach, St. Francis Church and ended our day with the sunset at Marine Drive.With these beautiful experiences, we ended our trip to Kerala. The memories we made there will be cherished by us forever.
Once you have traveled, the voyage never ends.
But is played out over and over again in the quietest chamber.
The mind can never break off from the journey
This trip was originally published on Anytime Gup-shups.