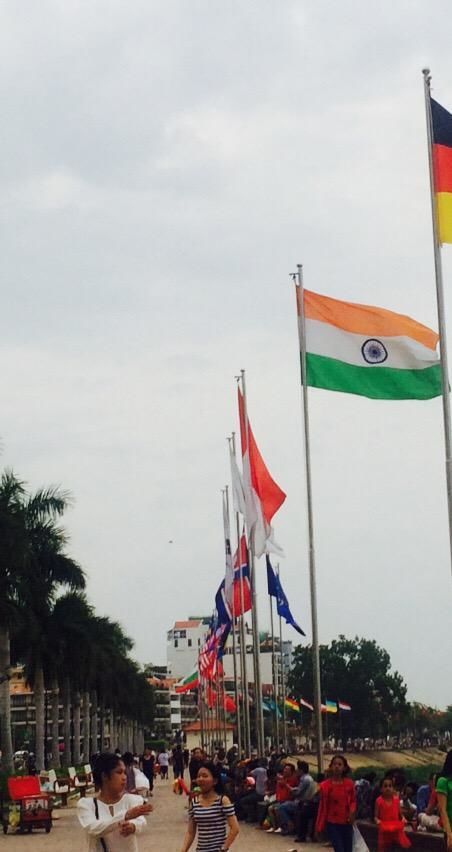 Though late, I want to start my Tripoto posts with this one! Hope you agree! In a country I call home, over a billion people are celebrating this day for the past 69 years. For people who think, we are a country that is always in media for scams, population growth, our Swiss bank balance, think again because from now on you will hear us shouting at the top of our voices about our growth, our humanity and our culture.
I am proud to be born in a country with diverse landscape and unique culture. Though it drives me nuts that people has a set timeline (for job, marriage and kids) for their life in this country, it also makes me happy about the many festivals, the togetherness and warmth people seem to have here. I am proud to be born in a country which produces skilled workforce like no other. I am proud of the start ups and the younger generations making a mark in the world.
Then why do some of its own people, without a thought or conscience, are hurting this country's pride? Let us ask ourselves on this very day which side on the line are we on. The side that's winning for India, everyday by putting up a struggle to face the challenges this world throws at us or the side which is dragging us down and shaming us in front of the world by committing unkindly acts.
On this day, lets make sure India is a better place to live. Lets respect both the women and men. Let us make it safe for our future generations and the troves of travellers that seem enamoured with this huge country. Let us grow together.
LET US BE A FORCE TO RECKON WITH!
Phnom Penh, Cambodia's capital city with rich history shows the grit with which Cambodians are rising after the cannibalistic rule they have suffered from. This place shares with us its struggles of the past and dreams of the future