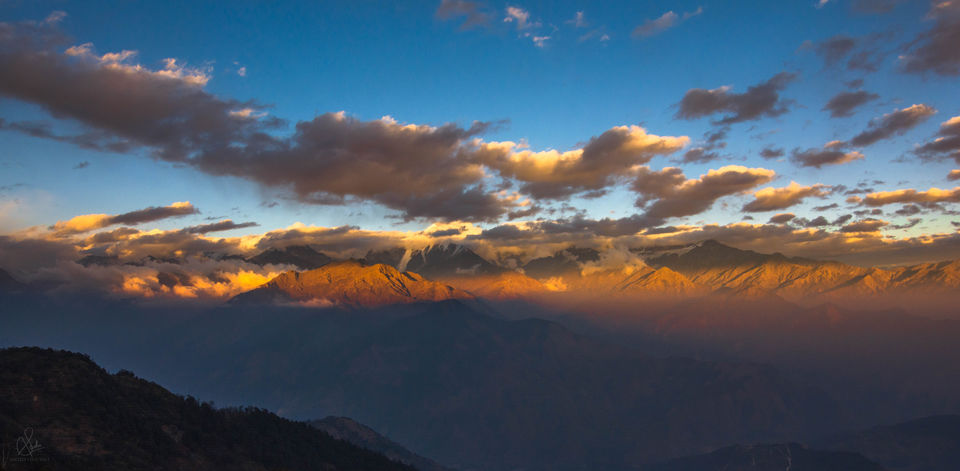 "The biggest adventure you can take is to live the life of your dreams." - Oprah Winfrey
Quote contains the undeniable truth in it; really it is the most difficult and adventurous journey one can have. For me travel and photography has always been in the top of my priority list. This passion has also made me drop from the engineering course to do a media course. Being a student and big photography and travel enthusiast all I do is wait for my holidays and collect funds for the next trip; and this time it was a place which was unplumbed and untouched by many travellers – " Khaliya Top ".
Khaliya top of Munsiyari town, a Tehsil and Sub Division in the Pithoragarh District in the hill-state of Uttarakhand is situated almost 11500ft above the sea level hidden amidst the alpine trees with scenic views of Panchachuli peaks along the whole trek. I have always been a solo traveler, but this time I was accompanied by a good friend of mine Raghav who is also a photographer and travel enthusiast just like me. Khaliya top was always in my bucket list and this time I just grabbed the opportunity and ticked it off to the place.
Usually in winters I don't get up early in the mornings and like to stay in my warm blanket, but that day of the trek I got up at around 4am, as I was very excited for the trek and didn't want to miss out anything. Meanwhile, I was packing all my stuff and charged my camera and mobile batteries, Even Raghav woke up and around 5am and we were all set for the long awaited escapade.
We took a local bus to the Balati band from where the actual trek starts to Khaliya Top. Locals told us that it will take almost about 3 to 4 hours from Balati Band to the top but as we were going leisurely through the beautiful trail daubed in the alpine mufflers and also with almost 5 to 7kg bag packs on our back with all the camera equipment, it took us about 6 hours to make it to the top. We both were totally exhausted throughout the trekking but all the excitement about the place and photography kept us going. But we both were unaware of how conditions can change within few hours here at this place. We reached at the alpine resort at around 1pm which is almost 10,000ft above the sea level and the very first thing we asked for was to make something to eat as we were very hungry after the whole trail , although we had snacks with us but still we wanted to have a proper meal.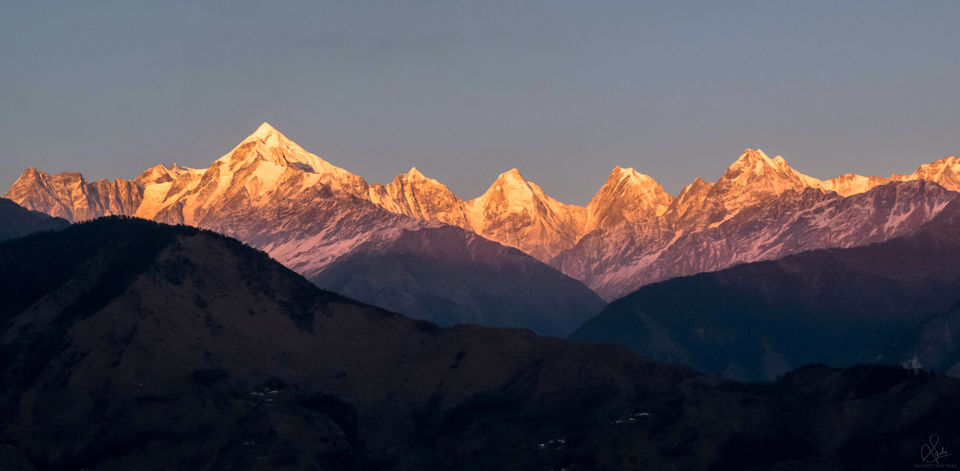 It was around 2pm, and we were strolling around the Alpine Resort and admiring the beautiful creativity of Mother Nature, it has been so beautiful place with mesmerising Panchachuli peaks just in front of us which was getting warmer as the sun was setting. It was so magical how these mountains change their shades from white majestic peaks to orange and then to red during the sunset, it was a purely a blissful and magical to watch. Views and scenic beauty out here at Khaliya Top was far better than the information that we had heard through the local people and through the internet.
It was around 5pm now the sun was setting and the temperature now was about -1 degree Celsius. We asked the staff in the resort for some hot pakoras and chai (snacks), as meanwhile we set our camera on tripods and started clicking pictures. It was so cold out there on the hilltop that it was very difficult to press the camera shutter release and my hands were all numb. The sun had set so were my batteries, batteries here in such cold temperature was dropping fast and it was very hard to manage them. But the good news was that the resort had power backup at such height also.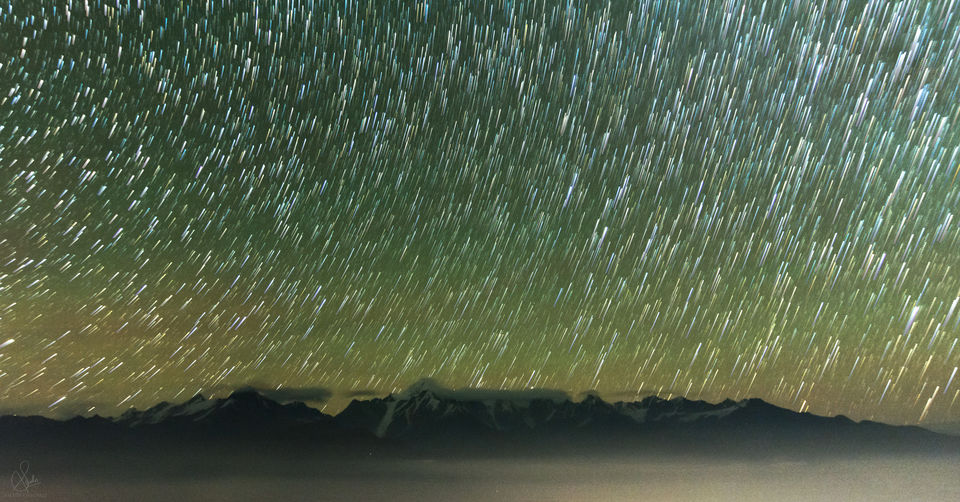 I was waiting for my batteries to get charged up properly as I didn't want anything to miss out. We both were so amazed to watch such a beautiful night sky at the hill top although it wasn't my first time to watch such night, but it sure was better than all the astro-nights I have ever witnessed. The stars were popped up just after the sunset at such dark and secluded place here at such high altitude. It was about -4 degree Celsius temprature with cold breeze hitting our ears, it seemed totally impossible to go out at such low temperature and click pictures as both of our hands were numb. But we decided to go and click pictures as we didn't want to miss the sight we were there for. We both decide to make a bonfire as it could give us some warm help to work in such conditions. As it was getting darker, temperature at such height was dropped inversely with the time. The hotel staff asked us not to go far away from the resort to be safe and to be in the room by 11pm as all the lights gets turned off automatically.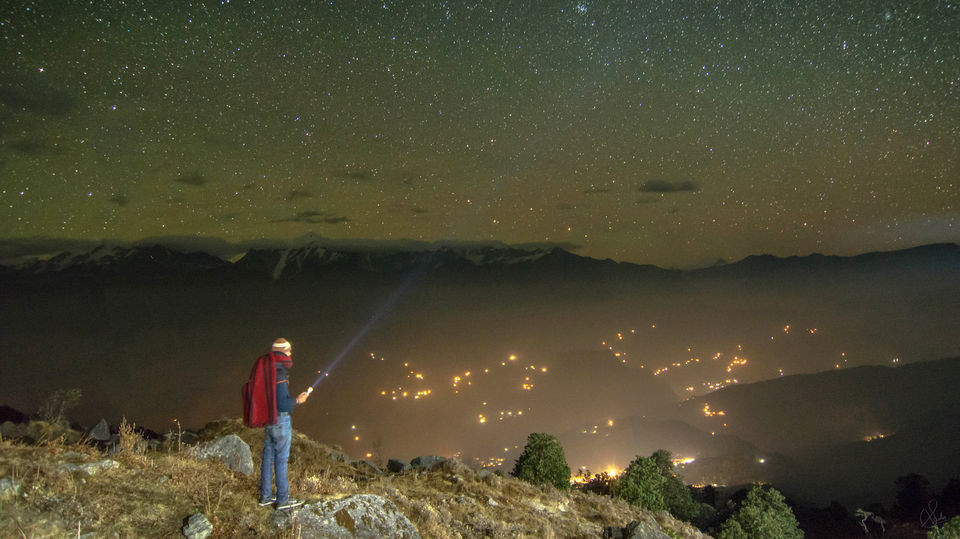 It was around 11pm when we decided to wrap up for the day as we were too much tired due to the day long trek and decided to sleep so that we can take a good nap and wake up early as we wanted to click sunrise over the peaks and also had to trek back all the long way back to our hotel. We were happy as we got all the pictures we wanted to click as well as the lifetime experience which we had come here thousands of kilometres away from our daily hectic schedule, but all this was just the silence before the storm, we both were just unaware and had no clue what was going to happen the very next day.
It was 5 am in the morning according to my watch when I woke up and found myself shivering in the bed due to the immense cold despite such warm blanket. I decided to wear more clothes as it was about -8 degrees now. We both were ready by 5.30 but the thing we saw made us stunned for an instant that how nature can change itself like a flipped coin within few hours. The whole place was covered with thick snow of about 2 inches from the ground. It was so beautiful and exquisite how the place got changed just within a few hours, the same place where we were shooting last night now was covered with beautiful thick snow and the snow was still falling. There were no chances of the beautiful sunrise shot that we had decided to shoot as the weather conditions were changed all the way round and nothing was visible and was fully covered with fog all around the hilltop. We both were now worried and tensed that how would we make it back to our hotel with such heavy bag packs and camera equipment in such slippery snow. The staff members asked us to stay there in the resort till it stops snowing.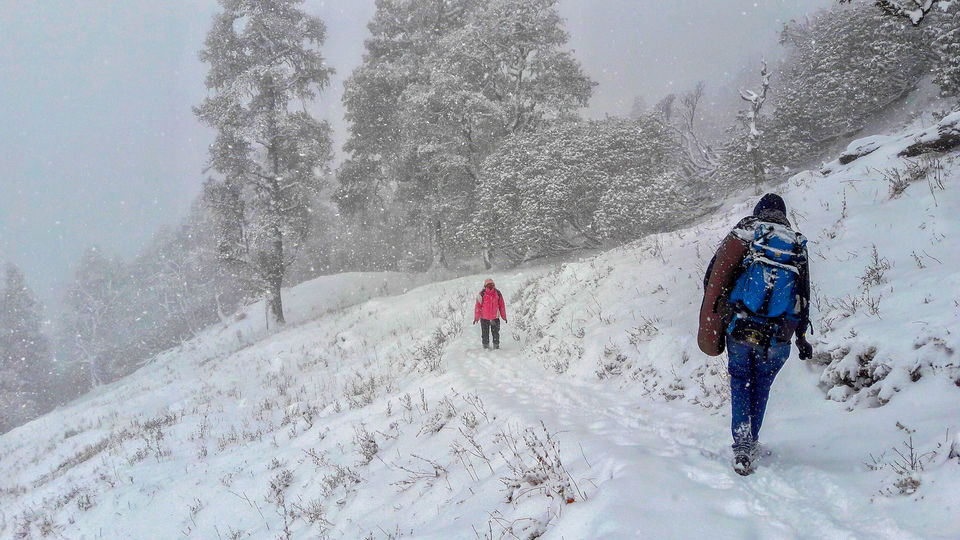 We both were ready with our bags packed and were waiting for snowfall to stop. But the wait was getting longer and longer and it was about 11am now. We decided to move as we had to reach the town on time as there are no transport facilities after the sunset. We got lucky that a staff member got urgent call to reach back to the town and asked us to wait as he was also going back to the town which was good news for us as he was aware of tackling situations in this thick snow. It was about 12noon when we started our trek back to the town. With almost 6kg on our back and a stick in hand we started to trek down in such a thick blanket of snow over the hill top. The snow was slippery and we were going so slow to avoid slipping as it could damage our camera equipment's but still we were not able to avoid slipping in such conditions. We reached Munsiyari town at around 8pm and shared all the photographs and experience with our family members and friends.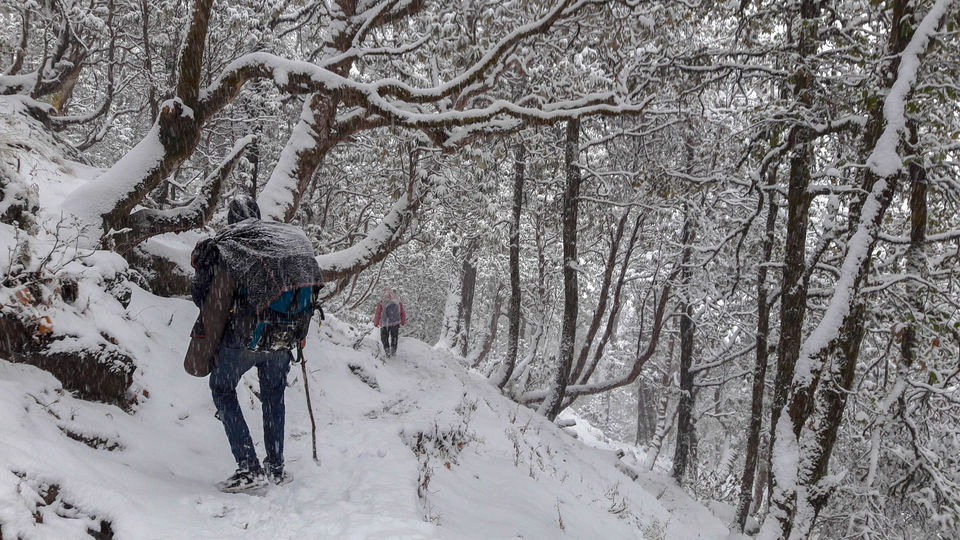 The trek was one of the toughest trails I have ever done in my lifetime but have created an experience which is engraved with me for the rest of my life. Stay at Khaliya Top was one of the best places I have ever been, and surely taught me how things could change up in such conditions and how nature manages it all and surprise you in all aspects.