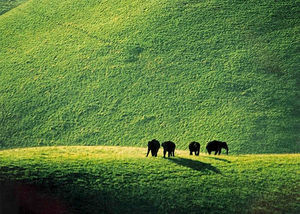 Best time to visit
June - February
Things to do
wildlife tours, photography
Budget
Admission- INR 20, Still Camera- INR 50, Video Camera- INR 100
Anamalai Tiger Reserve
Majorly known as the Indira Gandhi Wildlife Sanctuary and National Park, this is a part of the scenic Ananamalai Hills. This park covers the Shola Forest and also spills a bit into Kerala too. This is an important tourist attraction and was declared as a Tiger Reserve in the year 2007. The main animals you can spot here apart from a variety of tigers are leopards, elepahnts, panthers, spotted deer, peacocks, langurs, crocodiles ans the lion tailed macaques.
Reviews of
Anamalai Tiger Reserve
•
1
A placed blessed with natures boundless grace. Full of green mountains and exotic flora and fauna. Excellent for trekking. The safari through the reserve is exciting. Keeping quiet and maintaining the serenity of the place helps in preserving and relishing the beauty of this place.
Attractions near
Anamalai Tiger Reserve