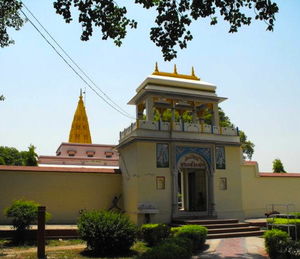 Jain Mandir
13kms north-east of Varanasi is where the deer park is located, in the city of Sarnath, this is tha place where Gautam Budh first taught the Dharma, this is also the place where Shreyansanath, the Eleventh Tirthankara of Jainism was born and a Jain temple is dedicated to him here.
Places to stay near
Jain Mandir
Hotel Royal Residency Executive
Reviews of
Jain Mandir
•
1
The surrounding Jain temples are a pleasant evening walk, but what fascinated me most was the nearby deer park where Buddha is said to have preached his first sermon. The park itself plays to script, with a sense of calm engulfing the place.
Attractions near
Jain Mandir