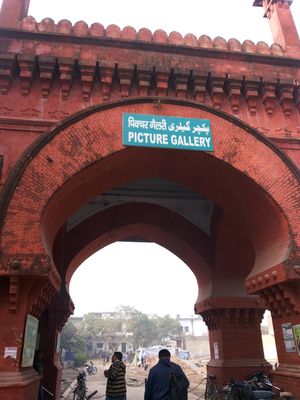 Rank
53 out of 73 attractions in Lucknow
Hussainabad Picture Gallery
The picture gallery located in Husainabad, Lucknow. Built by the third Nawab of Awadh, in 1838 and was used as a summer house and now it displays the portraits of the Nawabs of Awadh.
Places to stay near
Hussainabad Picture Gallery
Explore the city of Lucknow
In the bustling Industrial Part!
Reviews of
Hussainabad Picture Gallery
•
1
One can notice a most amazing feature of the paintings, or the guide will tell you, that the shoes, heads, eyes of the picture moves with you when you move from right to left or left to right. From picture gallery you can see the Clock Tower. Clock Tower is a 67 Meter high gothic tower -probably it has the largest clock in India.
Attractions near
Hussainabad Picture Gallery