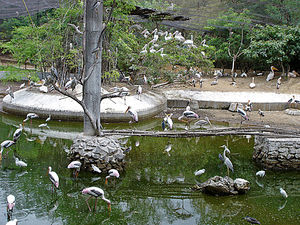 Best time to visit
11:00 AM - 3:00 PM
Open hours
9:00 AM - 5:00 PM, Tuesday closed
Things to do
wildlife tours, photography
Budget
adults- INR 30, Children (2-10 years)- INR 10, Handycam- NR 150, still camera- INR 25
Vandalur Zoo
Another name for the Arignar Anna Zoological Park, this is the first zoo in India which was originally based in Chennai better known as Madras in the 19th century. This park is spread over a large area and houses gorgeous animals out of whom none are exotic in that way. The animals are kept withing high boundary walls but are not caged at all. They are allowed to roam around freely but have limits which they are unaware of. This is to keep each of the animals safe and also the tourists safe while they are exploring the region. The Chimps or Chimpanzees among all other animals grab the most attention with its humour.
Places to stay near
Vandalur Zoo
chennai tambaram 1 bhk apartment
Reviews of
Vandalur Zoo
•
1
Vandalur Zoo is a must if you're an animal lover. Make sure you book the whole day for this, because traveling to it and back, and then roaming around in it does take a lot of time!
Attractions near
Vandalur Zoo