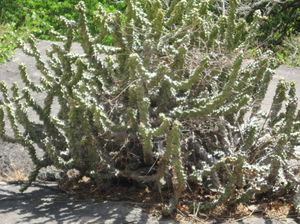 Best time to visit
Avoid the summer months if possible as it can get quite warm and sultry.
Open hours
The best time would be to set out early morning on the trek.
Things to do
Enjoy the natural beauty of the hills and rocks while one is on the trek.
Traveller Types
Couples, Friends, Families
Rank
23 out of 33 attractions in Mt Abu
Bailey's Walk
If the prospect of trekking excites you then you must try Bailey's Walk when you visit Mount Abu. The long trail begins at the Nakki Lake and one is directed forward by means of sign boards. The first task of the trek involves climbing some mountains and then a flight of 54 steps which lead to the temple of the Goddess Aghai. From there one has to carry on to a place called Kanerkund where the water is believed to remain clean round the year. It is with this thought in mind that many people come visiting the place. Some drink the water while others take it some home to cook with. The sunset here is beautiful and amidst the many rocks that one gets to see, Toad Rock is the most beautiful.
Places to stay near
Bailey's Walk
Hotel Good Luck Residency
Reviews of
Bailey's Walk
•
1
Take a silent walk, listening to the hustle of leave and the birds chirping. It is a meandering trail that starts from Sun Set road and reaches down to the banks of the Nakki Lake at nearly its South West point.
Attractions near
Bailey's Walk