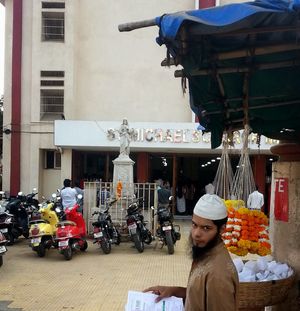 Best time to visit
24 Hrs.
Best Months
December - May
Traveller Types
Families, Friends
Rank
95 out of 446 attractions in Mumbai
St. Michael's Church
St. Michael's Church is well known as Mahim Church, one of the oldest Catholic churches in Mumbai. The church is situated in Mahim, located at the intersection of L.J. Road and Mahim Causeway.
Reviews of
St. Michael's Church
•
1
10:45am - St. Michael's Church, Mahim: I'm seeing one of the rarest sites. I'm crossing St. Michael's church, and right at the gate, there is a young Muslim boy giving out pamphlets to everyone going into the church. I have no idea what the pamphlet is all about, but though the sun is starting to grow hotter, I feel positively fresh after passing through this site.
Attractions near
St. Michael's Church