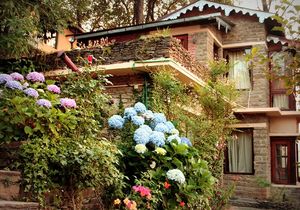 Places to stay near
Bob's Place
Club Taurus Adventure Camp
Kumaoni village, Uttrakhand
Kafalia -- a retreat amidst nature.
Frozen Woods - Tranquil getaway
Reviews •
1
Let's not call 'Bob's place' a resort. It's more like a vacation home that you can rent out for a few days. When you arrive tired from a hustling bustling city, looking for some peace and pampering, Bob's staff welcome you with generous hearts and put you at ease at once. I couldn't help but gape at that picture book land of ivy-covered cottages, flower beds and the misty mountains.
Attractions near
Bob's Place