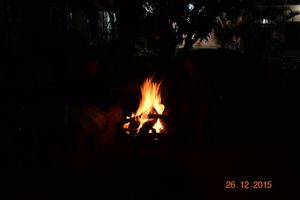 Places to stay near
Corbett Motel
Home stay in Corbett Ramesh Suyal.
Corbett Blue Sky Resort - Unit of Orawar Hotels & Resorts
Sparrow Nest Corbett home stay
Reviews of
Corbett Motel
•
1
Corbett Motel in Ramnagar is an amazing place to stay. It is located in the midst of mango groves, and while the first look makes it look nondescript, it is very reasonable, offer great service, and arrange for all sorts of safaris and activities. The owner, Mr. Ranjit Bisht is very helpful and available at any time for any problem you may face while staying there.
Attractions near
Corbett Motel