Day 2 started with a delectable and wholesome Nepalese thali. The pace of life in Nepal is slow. So don't walk in a cafe/restaurant thinking you'll get swift service. You be patient and you receive great hospitality. You rush things up and you may walk out with a half-baked reception.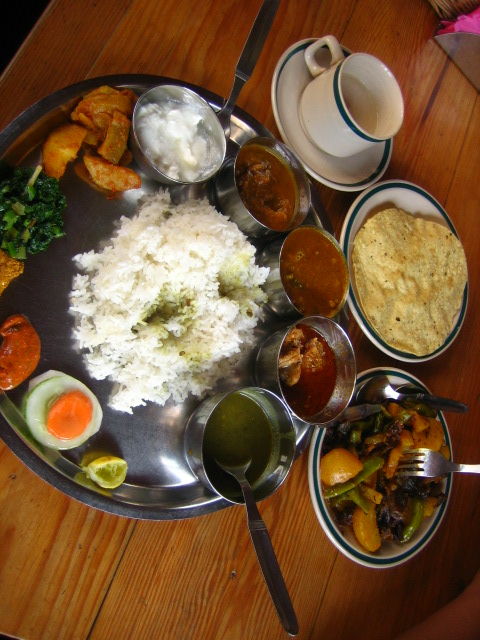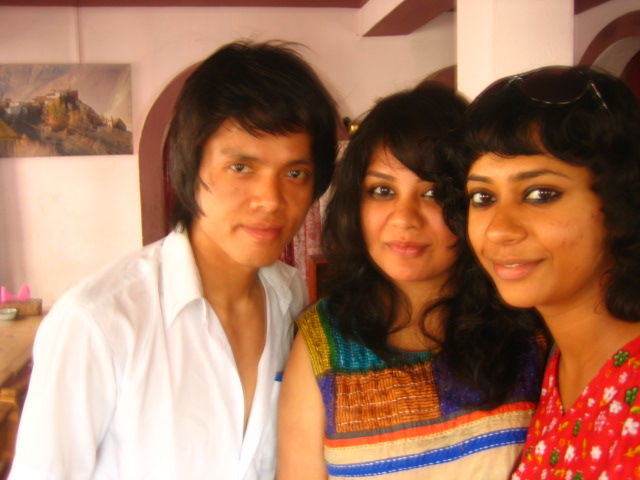 Day 4 we headed to Pokhara, almost six hours bus ride from Kathmandu. This place boasts of laid-back charm but it turned out to be a haven of adventures and misadventures for us. First of all, we got lost while locating our tiny hotel. Post that we headed out for a walk, lots of shopping and of course some dinner and drinks. We were doing good so far but some live music in a corner took us to a pub nearby and we walked there, ordered a few drinks but soon realised that the pop music was not our scene. Oh by the way, I registered myself for paragliding (yes, that was the big surprise). So yes, we exited the pub and started walking back to our hotel but soon the weather threw a big shock. It started pouring, so heavily that we had to take shelter. No restaurant visibly open at that hour, we started running faster but the rain was so heavy we could barely manage to walk. We had to pause. We looked around and found a small restaurant that was still open however we didn't know how to get there so we hopped from one balcony to the other to reach their balcony. We knocked on their door and were greeted by rather surprised but very welcoming restaurant helpers who were on the verge of shutting down the restaurant. We were literally shivering from that rain water exposure and they were kind enough to offer us a drink. They even decided to escort us to our hotel under the huge umbrella (the one that we see outside a hotel balcony).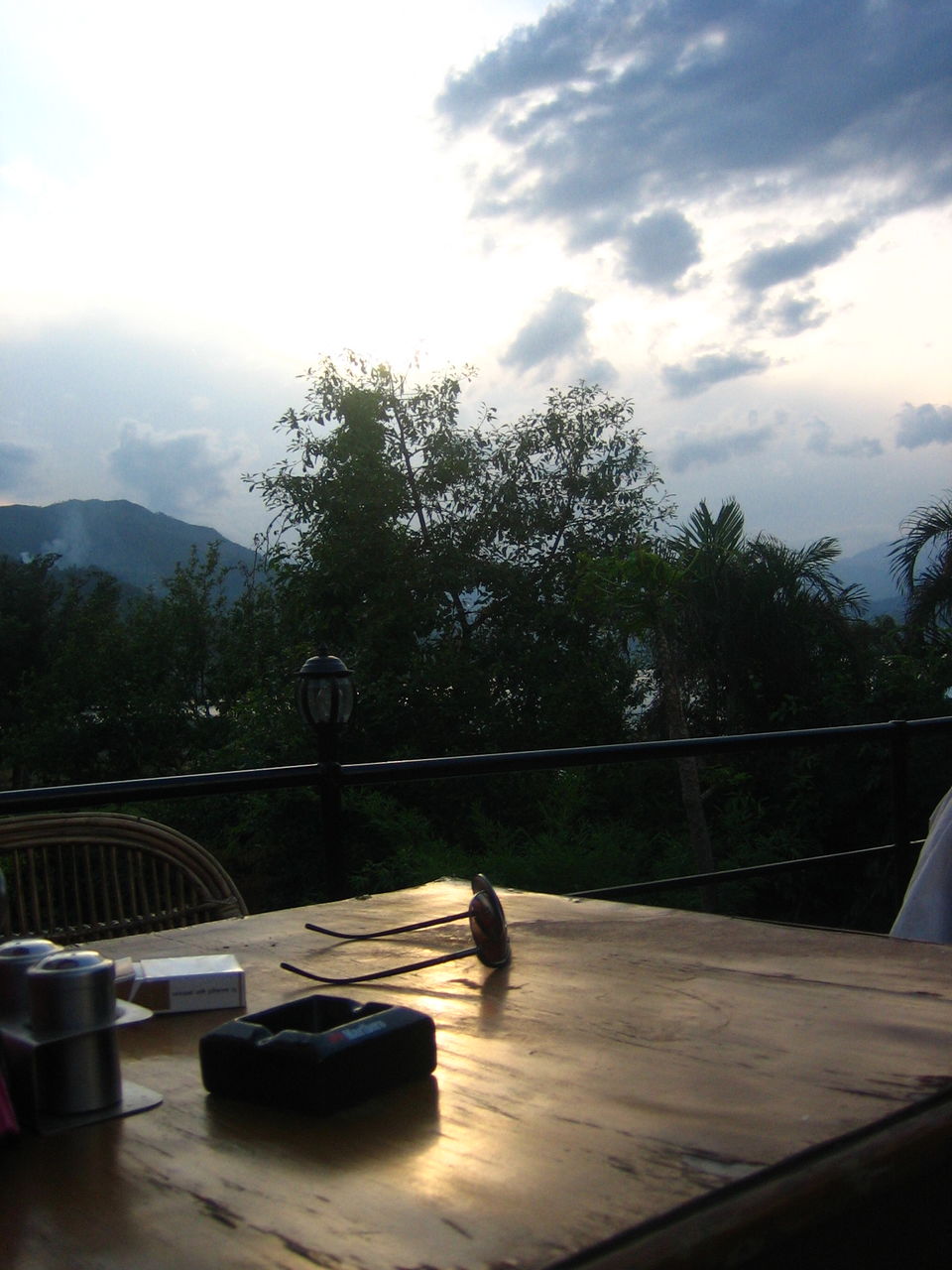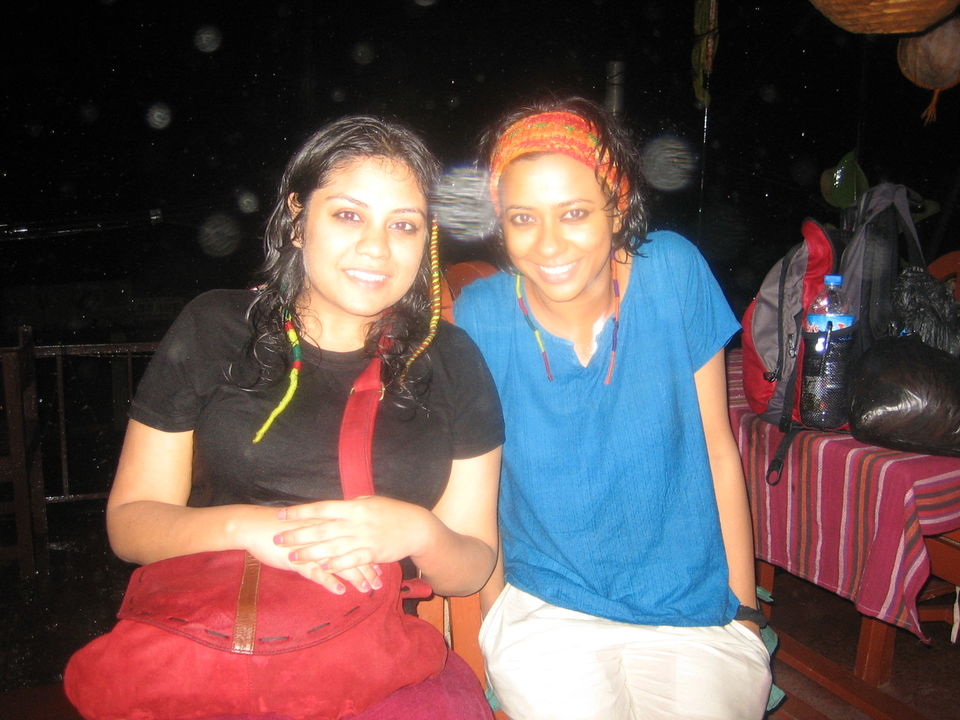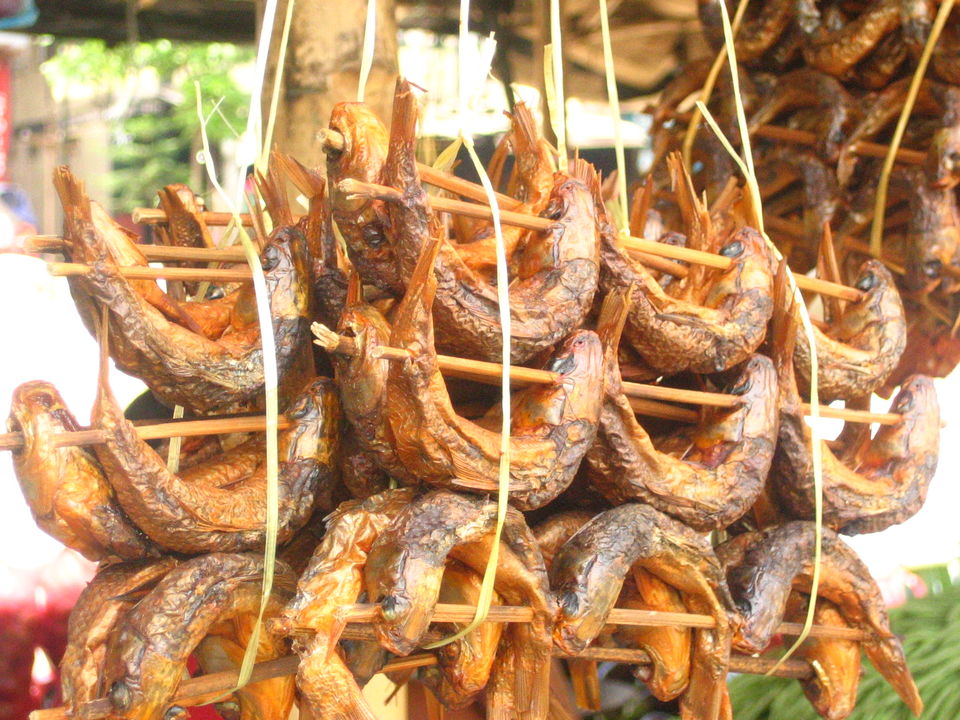 Day 5 was my day of facing my fear. My fear of heights. It had rained very hard the whole of last night so we received a message from the paragliding company that they might have to cancel the flight. Secretly I was very happy about it. I registered but it didn't come through because of the weather. Yes, no one could blame me now for being a wimp but then things panned out differently. We went to the paragliding office at the designated time and they said the weather condition has improved so the flight is on. Damn! My heart drowned. I put up a brave face and hopped on to the car with a few other passengers and the pilots. Once we reached atop the valley (from where we had to take off) we were informed that we will be given enough time to prepare ourselves mentally however my pilot (Patrick from France) decided that we will be the first ones to jump as the wind was strong and the weather could get worse so he didn't want to waste any time and started preparing for the jump. I froze. Patrick started harnessing me and asked me to run as fast as possible when we hit the edge of the valley. I literally froze at the edge but it was too late by then. I was pushed by my pilot and within the next five seconds I was flying with the birds in the middle of that ravishingly green valley. I felt liberated. I felt happy. I was so numb with happiness that I couldn't react. I just surrendered myself to that moment of unbelievable happiness.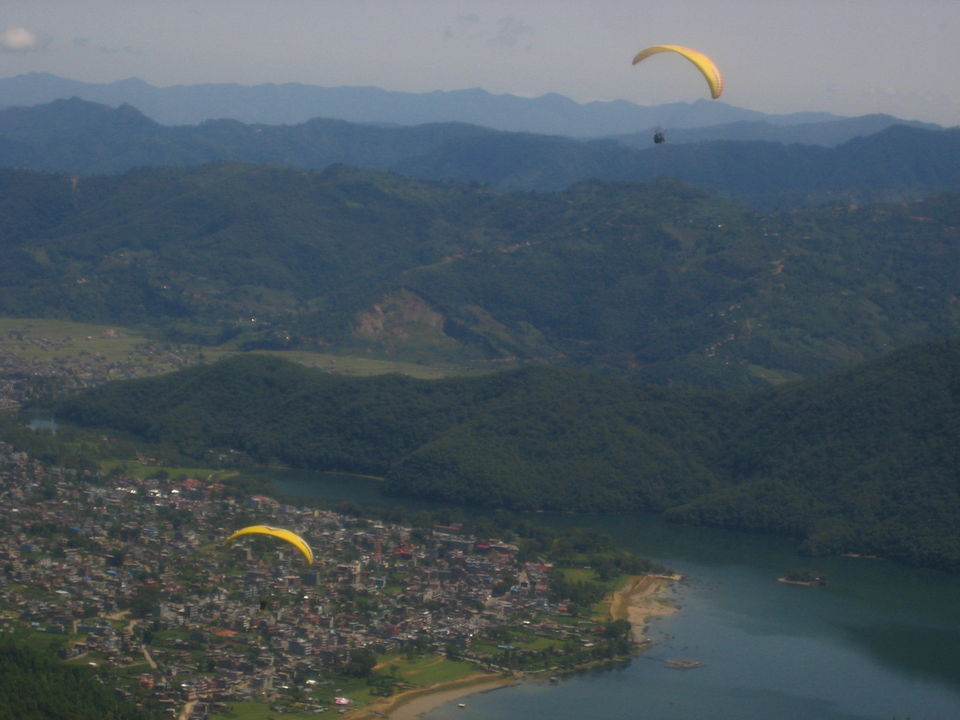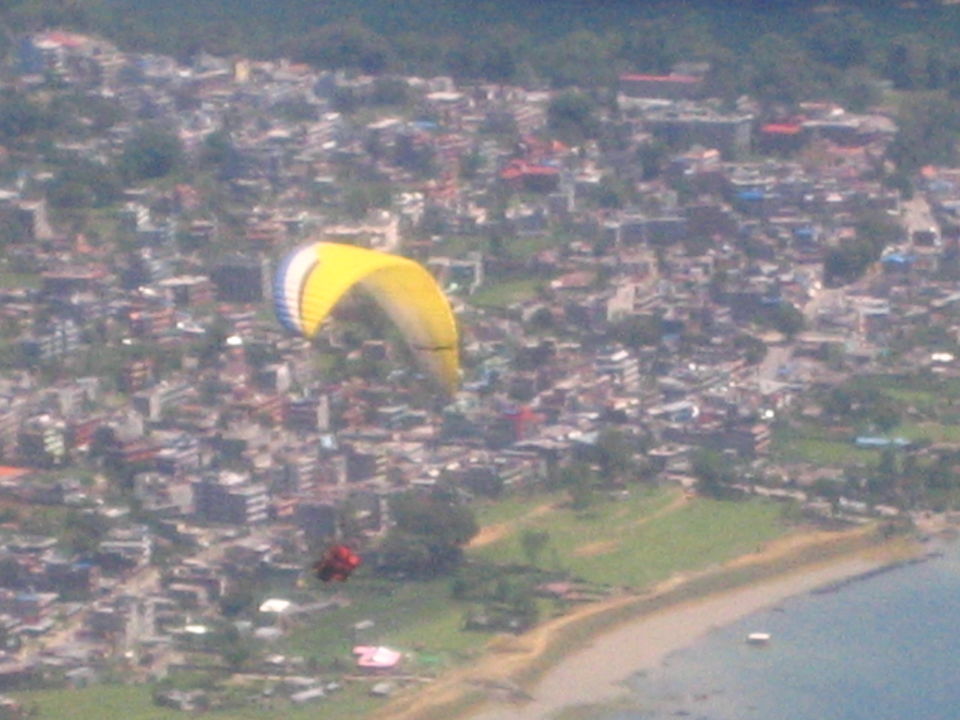 It was time for us to bid adieu to a destination that is usually associated with treks, Himalayan viewpoint, shrines and Tibetan Buddhist Pilgrims but for me it was about discovering myself. It was about meeting a bunch of travelers from every corner of the world. It was about realising that travel needn't be just about hopping from one spot to the other. It was that time when the travel bug bit me.
This trip was supposed to be a trip to nurse my broken heart. A trip where I decided to just sink in the quaint beauty of Nepal however this Himalayan majesty had some other plans for me.
Wedged between Himalayan range and the Indian terrain, Nepal is definitely enchanting however the lanes of Thamel in Kathmandu can truly cast a magical spell. It's got an addictive and seductive energy. After we checked into our hotel, Kathmandu Guest House, we decided to sink in our beds and take a long nap but as we entered the serpentine lanes of Thamel we decided to ditch the nap and step out for a walk.
A riot of sights, sounds and smells quickly drove us towards a sensory overload. After changing into our comfortable best we headed out to eat, drink and just stroll in the fascinating lanes of Thamel. From eating a hearty bowl of Thukpa to random window shopping and chatting up with the localites- Day one was all about acclimatizing.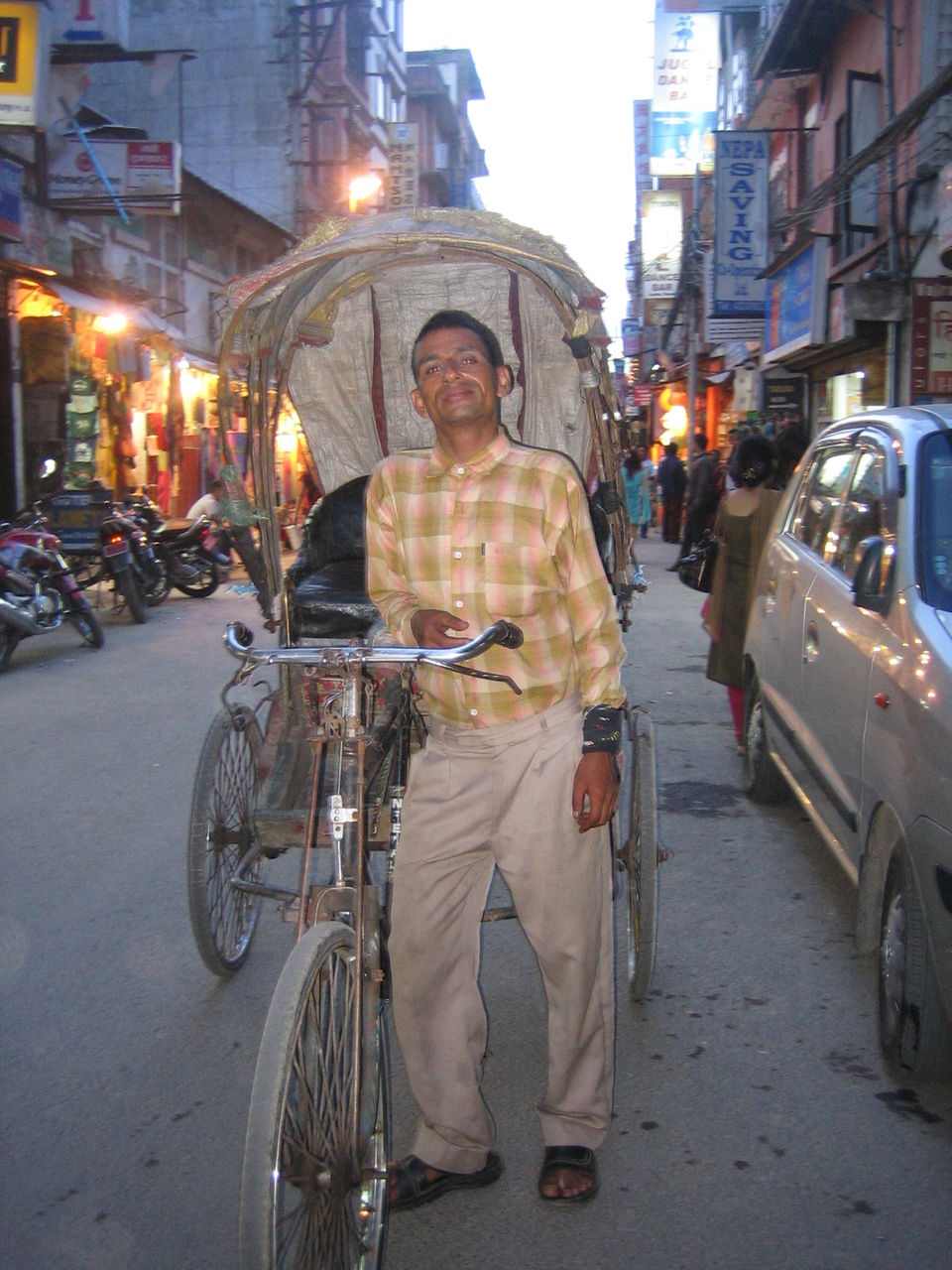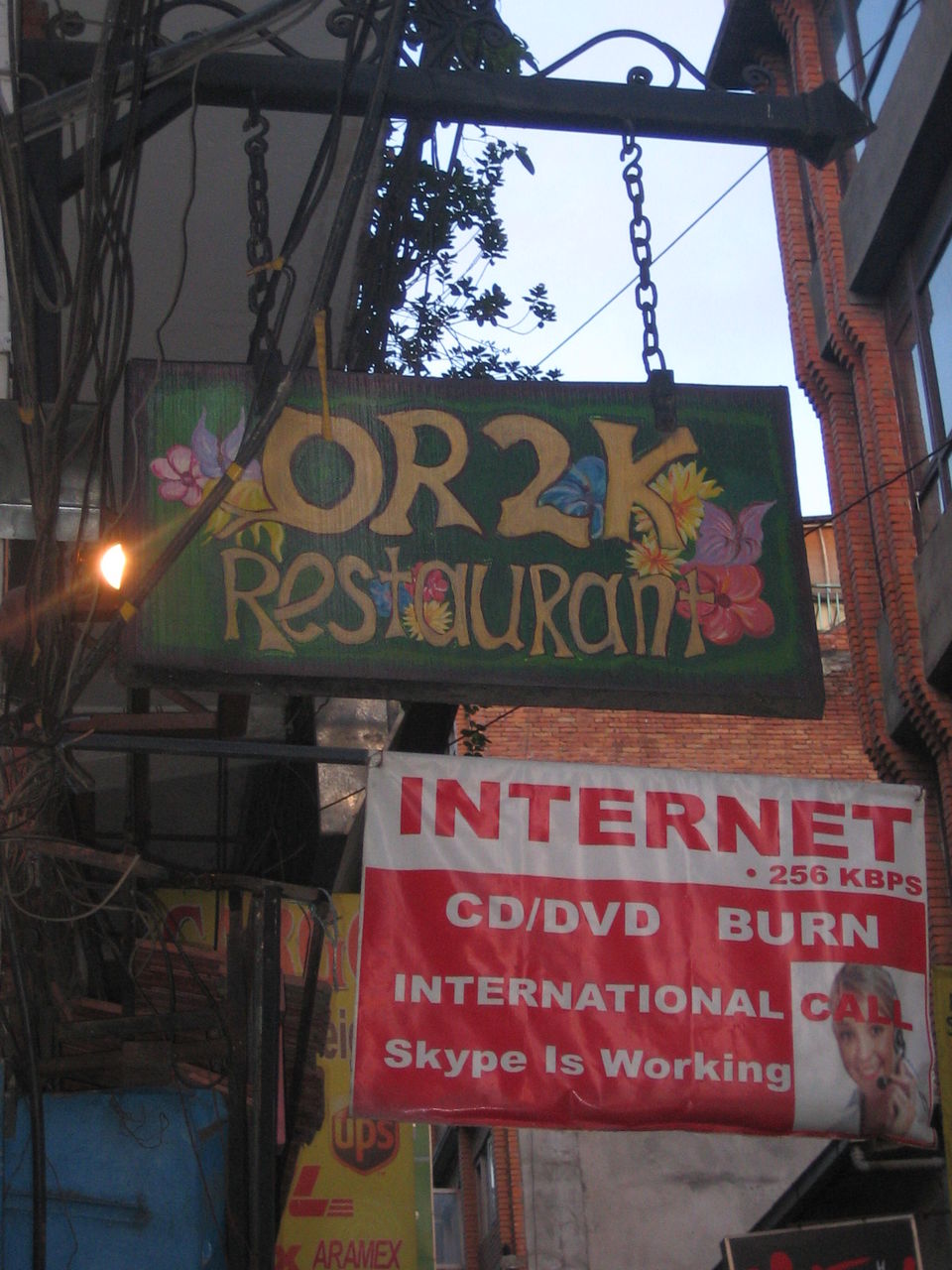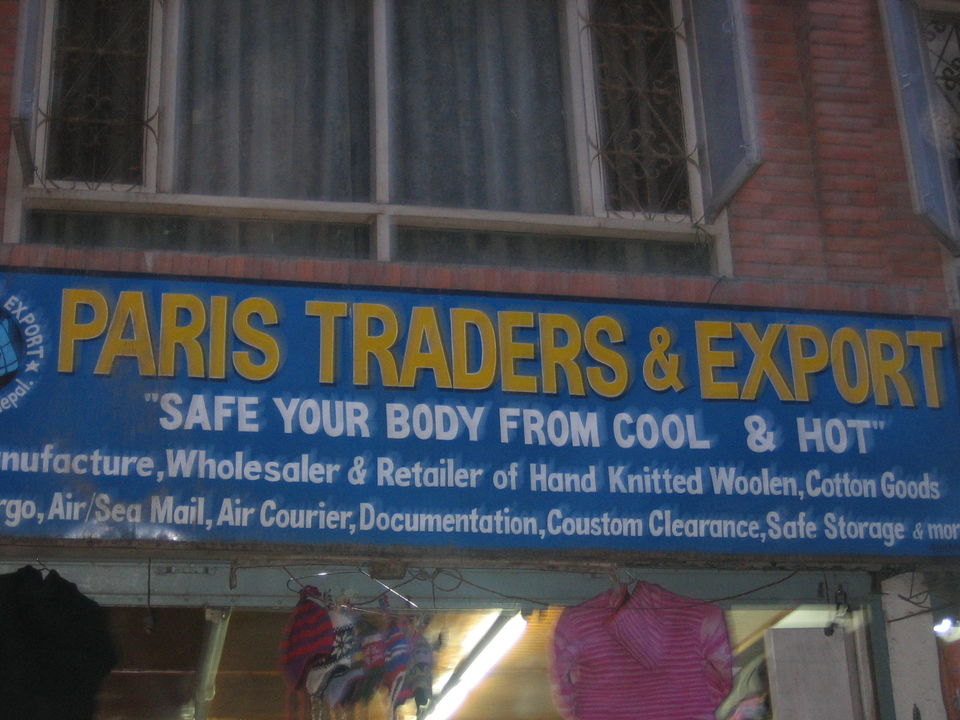 With happy and full bellies we hopped towards the Swambunath Stupa also known as Monkey Temple. The main entrance has 365 stone steps which need to be climbed before you are perched atop the temple complex.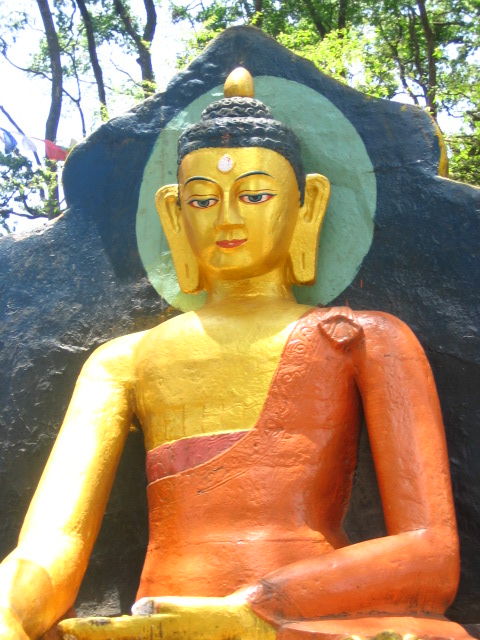 Once you reach the top you obviously walk around the small stupas and watch monkeys but you must also take a few minutes to enjoy the salacious view of Kathmandu from the top. There are several shops selling souvenirs which are highly overpriced.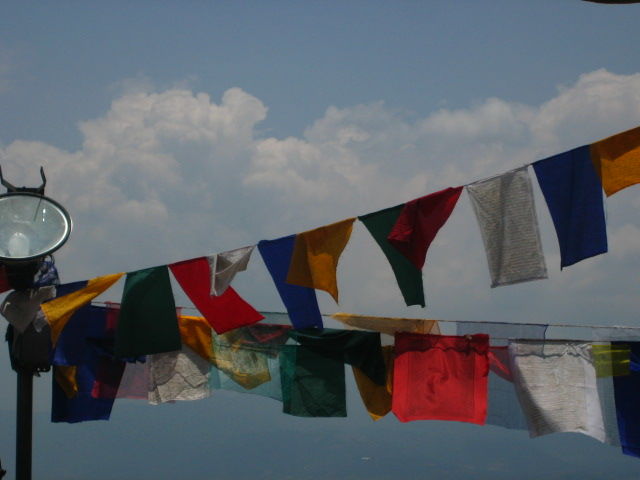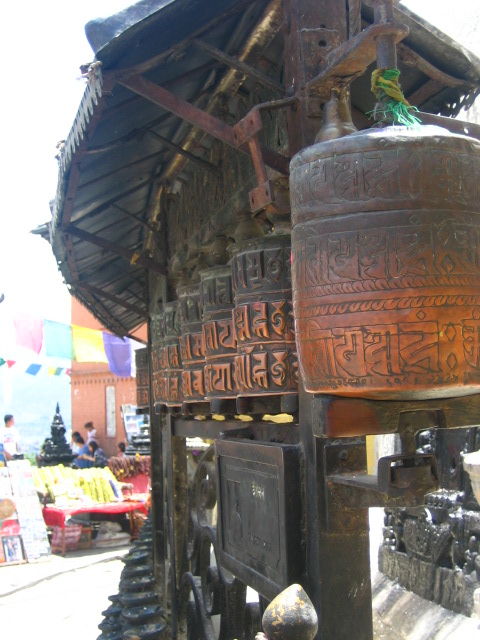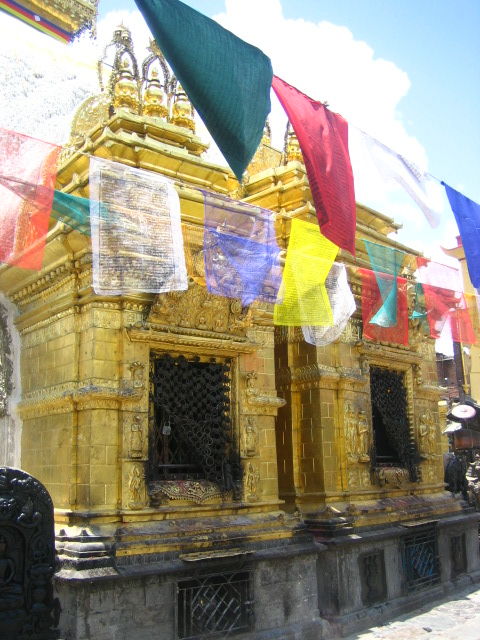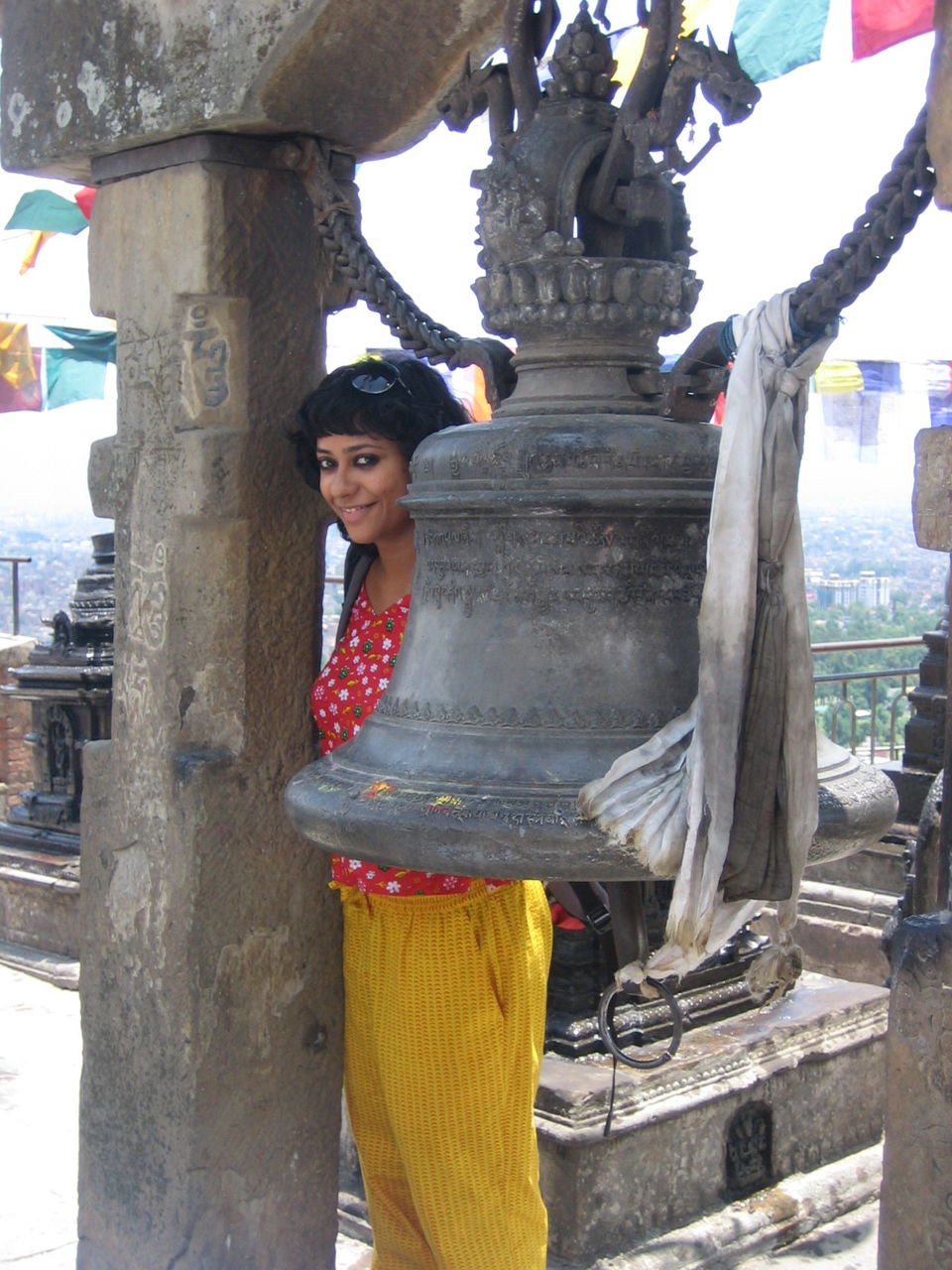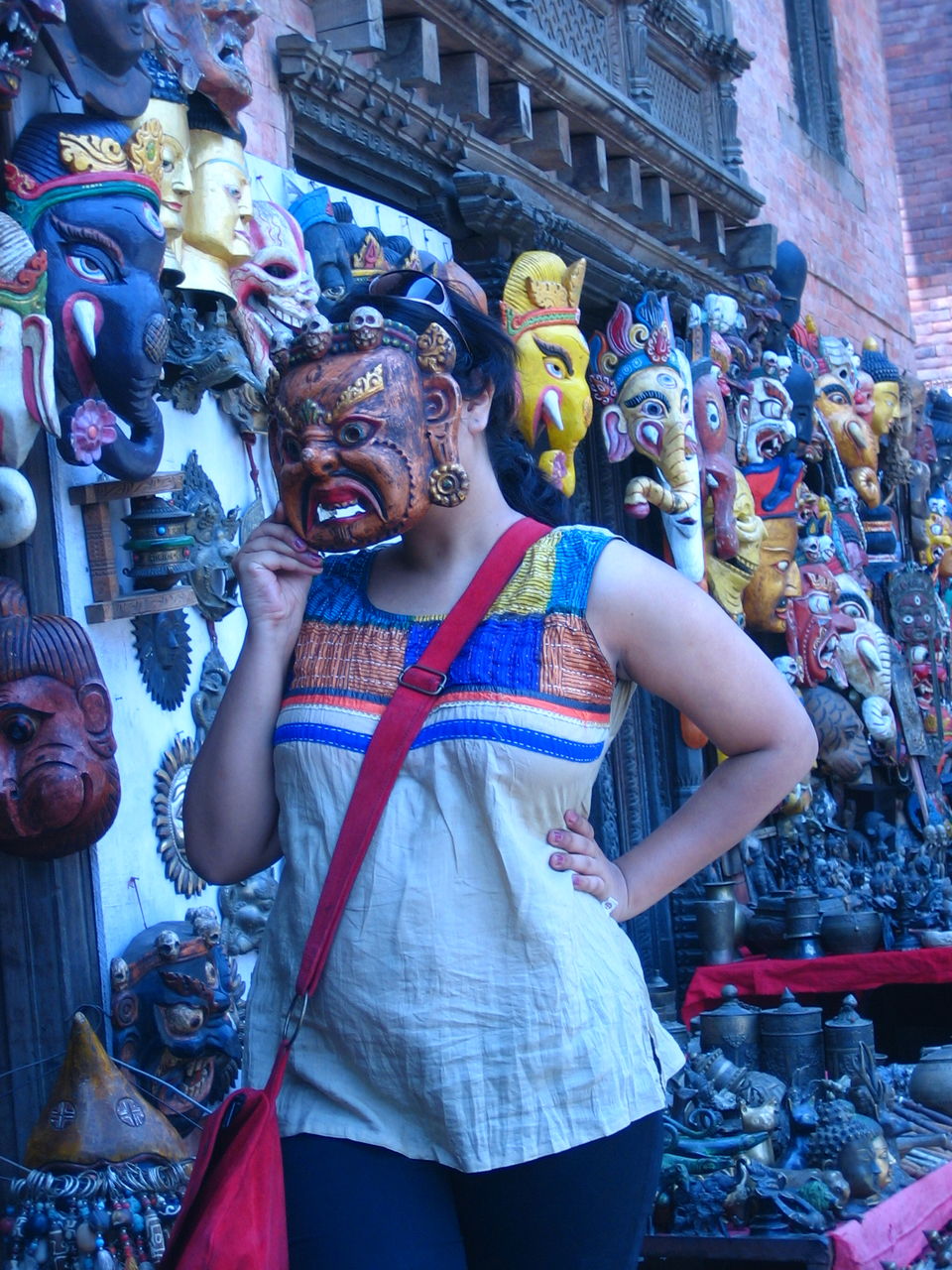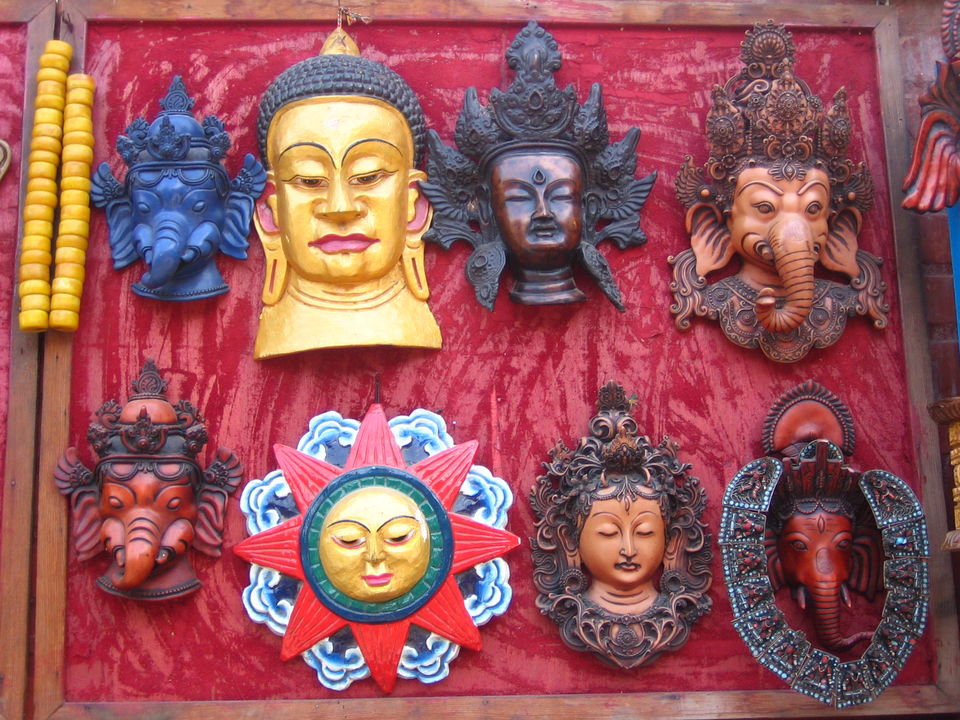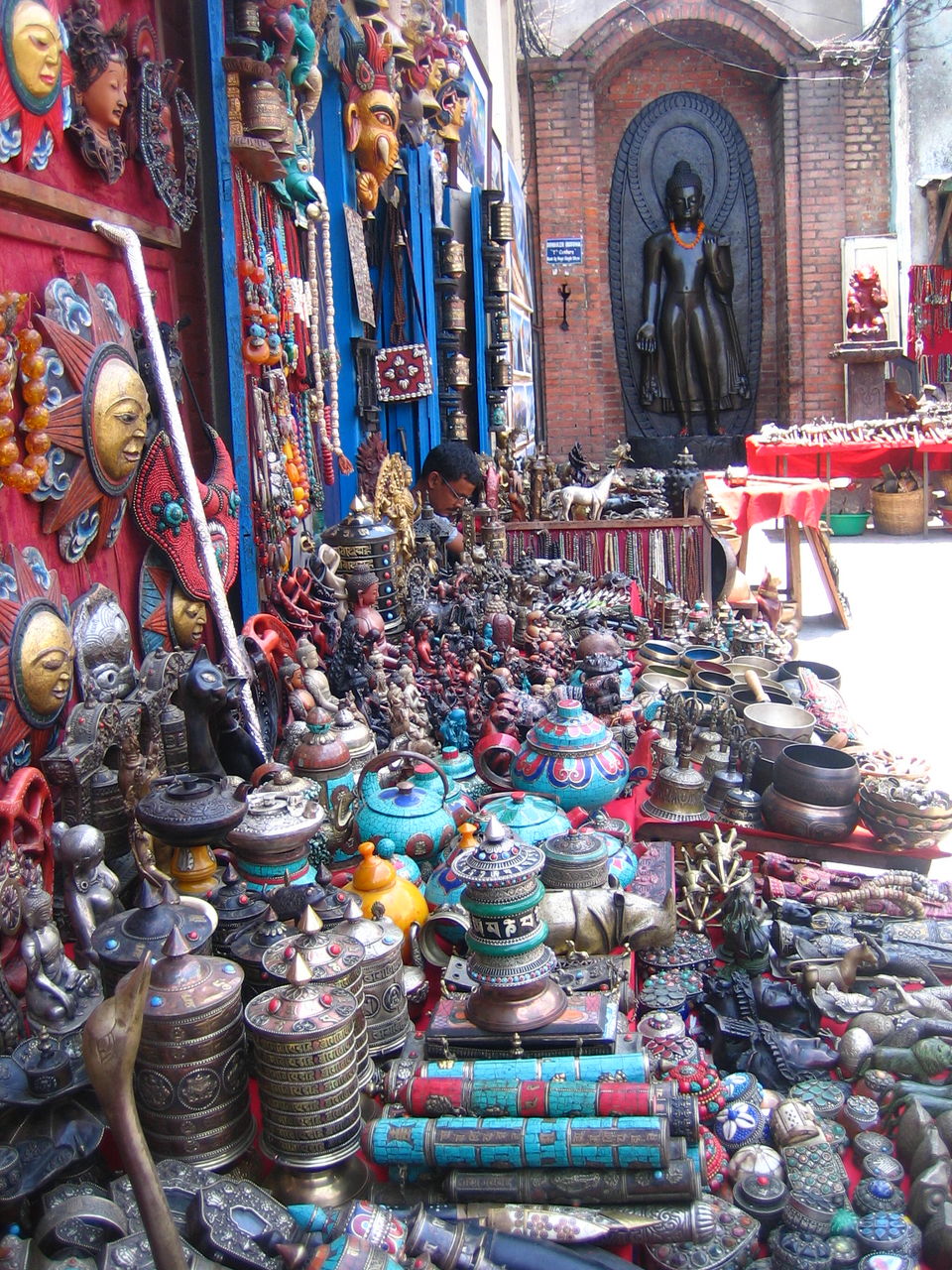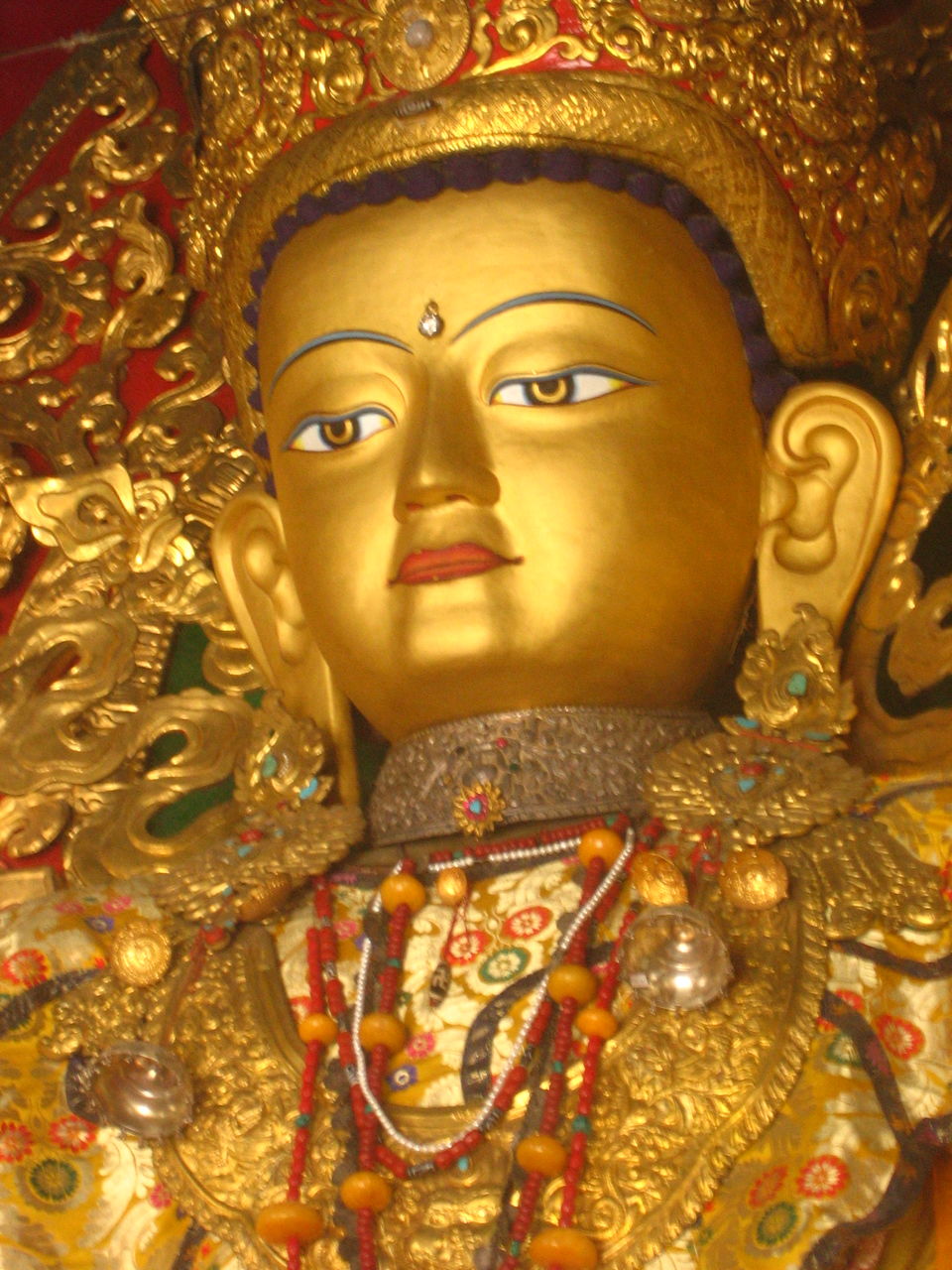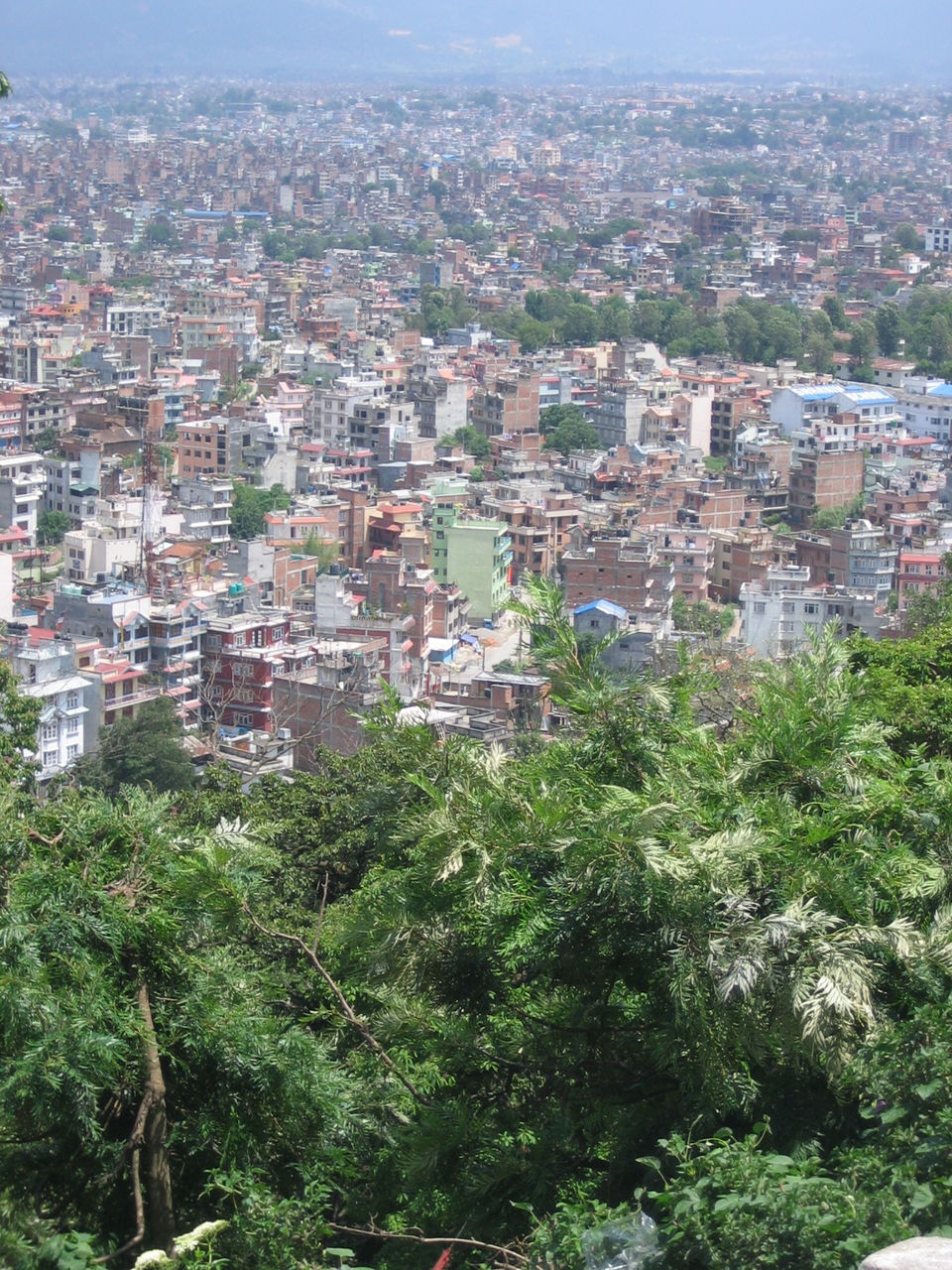 This was our last touristy spot for the entire vacation. We headed back to our good old Thamel and submerged ourselves in its magical realm. We headed straight to a hair-braiding salon and decided to join the brigade of cool hipsters from around the globe nestled in Nepal.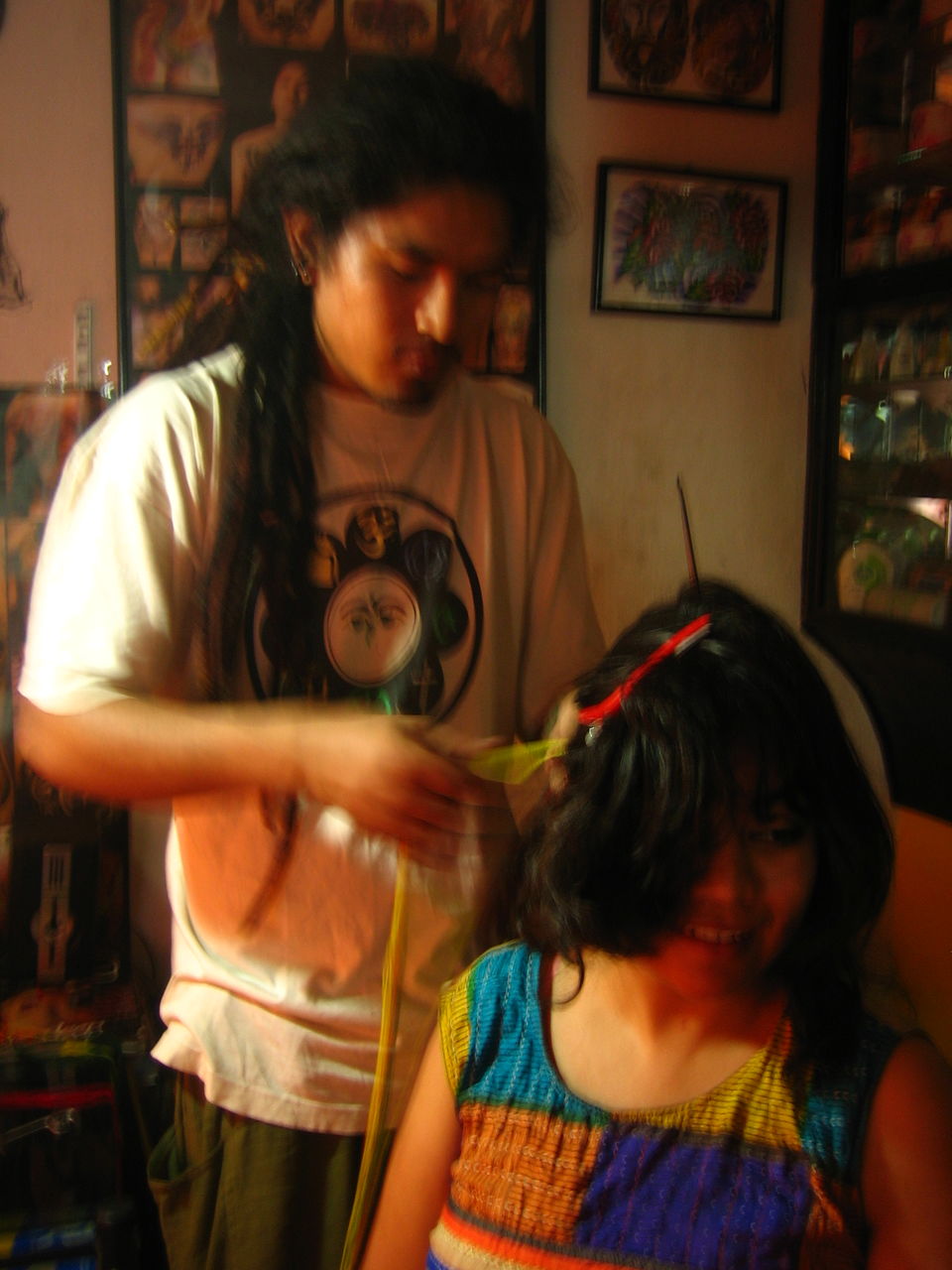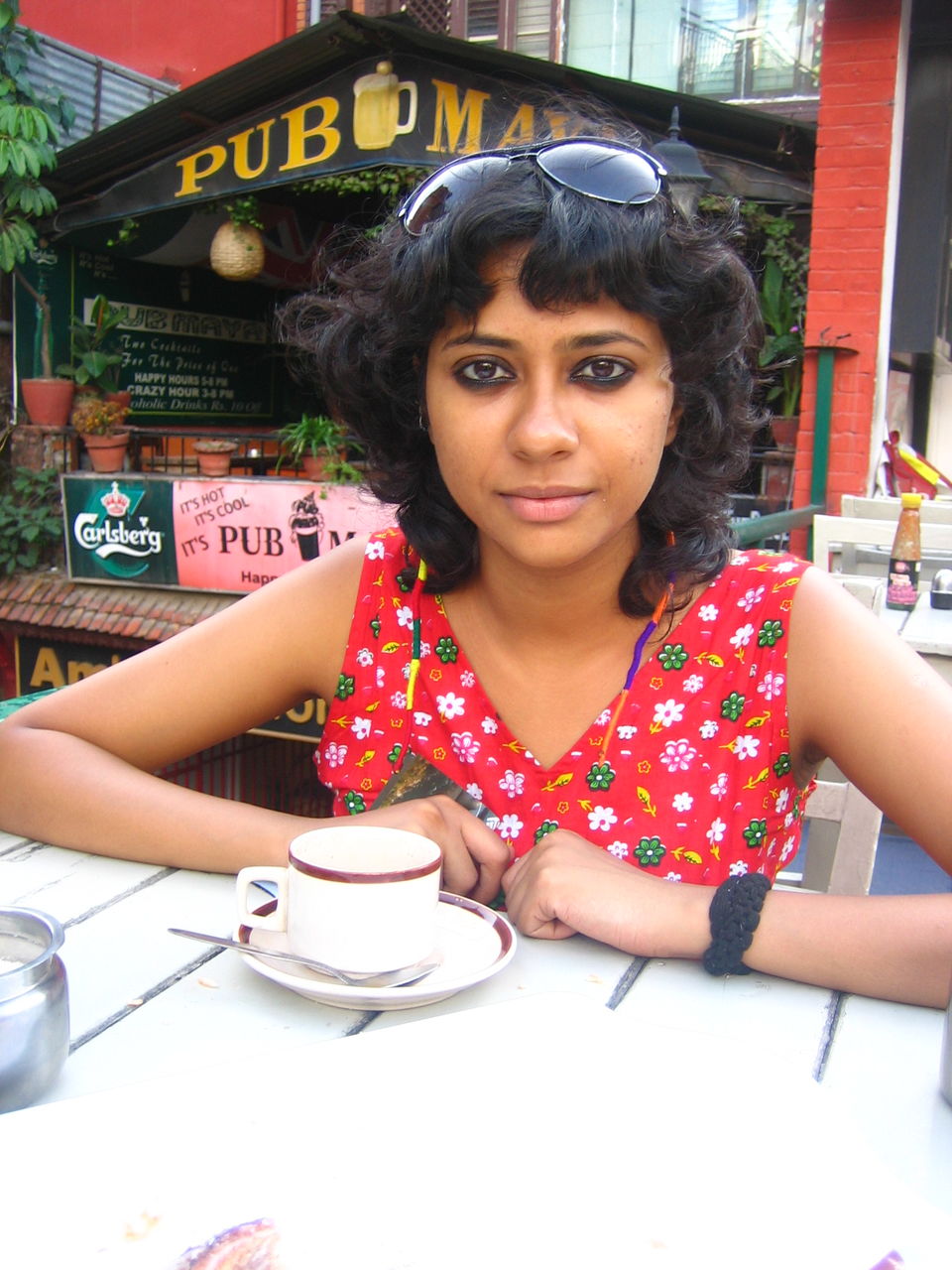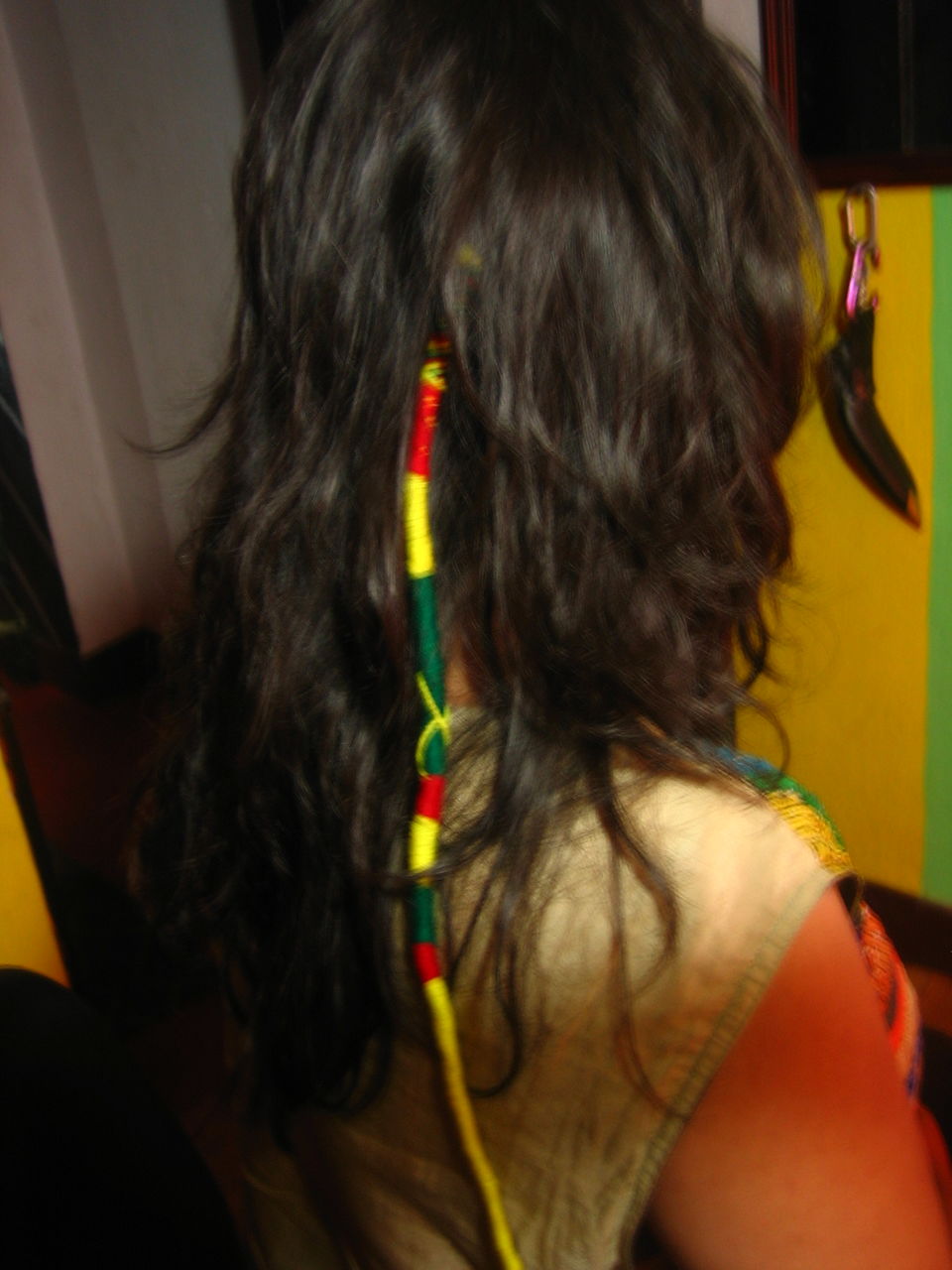 The evening ended in hanging out with some Nepalese dudes in a pub near our Hotel. These Nepalese dudes- we met them at an adventure sports company office. Gowri signed on for the Bungee Jumping and I signed up for cheering her up. Yes, I am a dud like that. However, I surprised myself in Pokhra (you guys wait for that).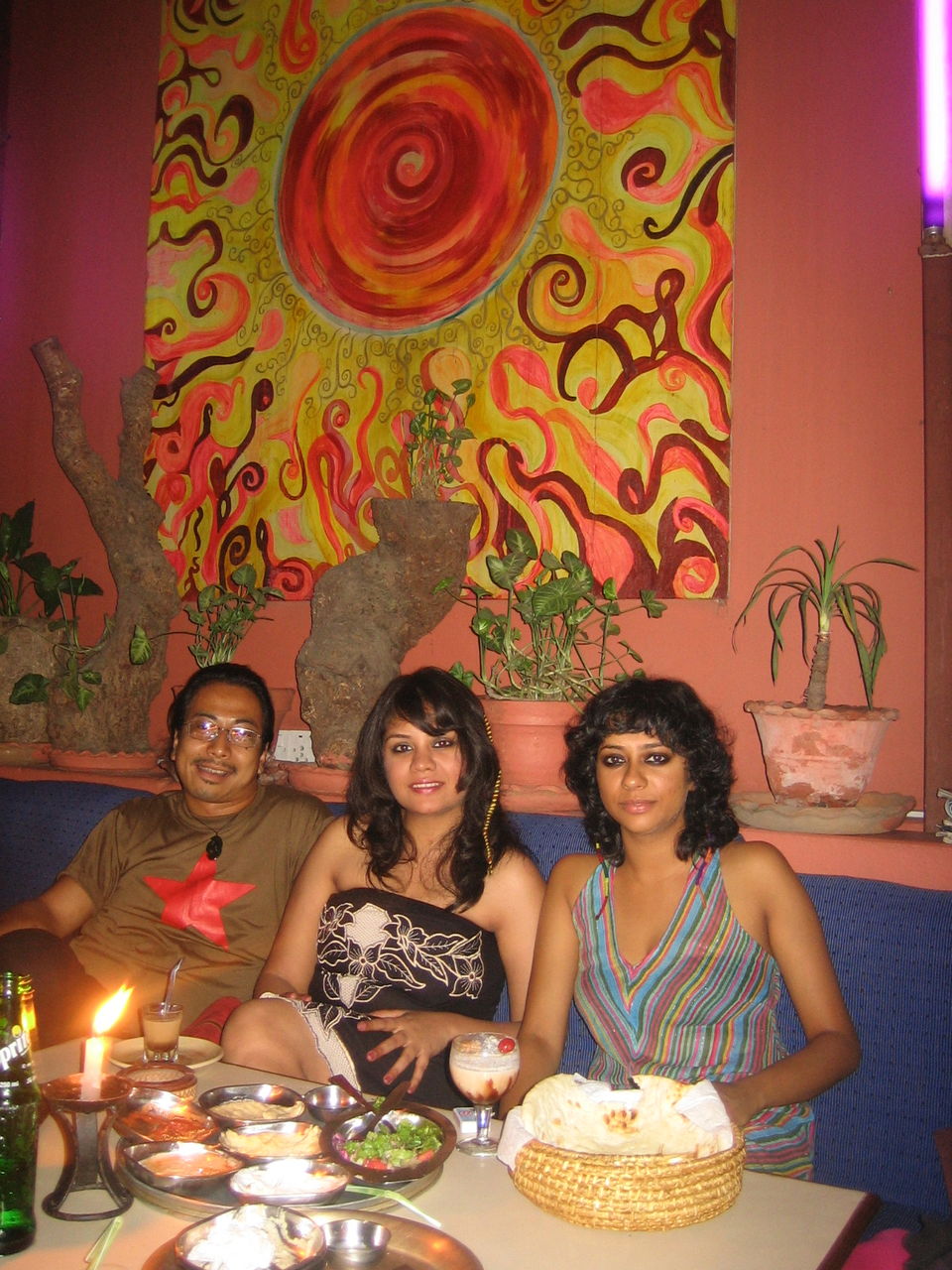 We were awake at 5 am on the 3rd day as we were headed to The Last Resort, Nepal's longest suspension bridge over the stunning Bhote Kosi River. This was the day when Gowri was going to bungee jump. It was surely giving her an adrenaline rush but I was getting a rush only by the idea of walking over that suspension bridge. The view was breathtakingly spectacular. The journey from Kathmandu to The Last Resort lasts three to four hours. We reached and took a nice walk around the resort. We were then gathered in an area where we were shown a video about the bungee jumping which was followed by lunch. And then finally...time to take the leap...a big one...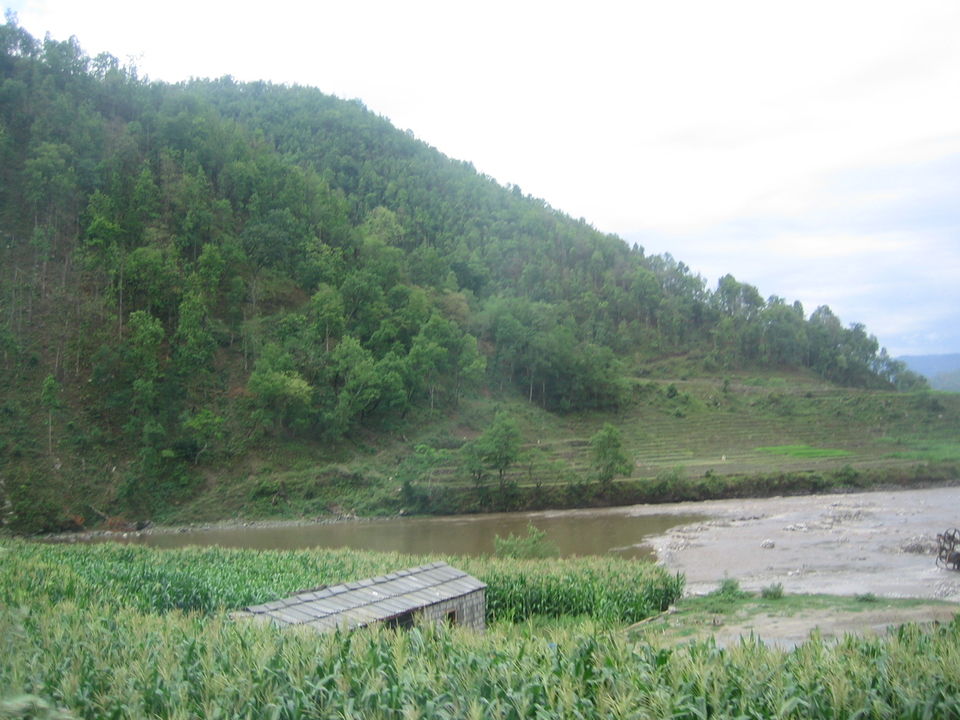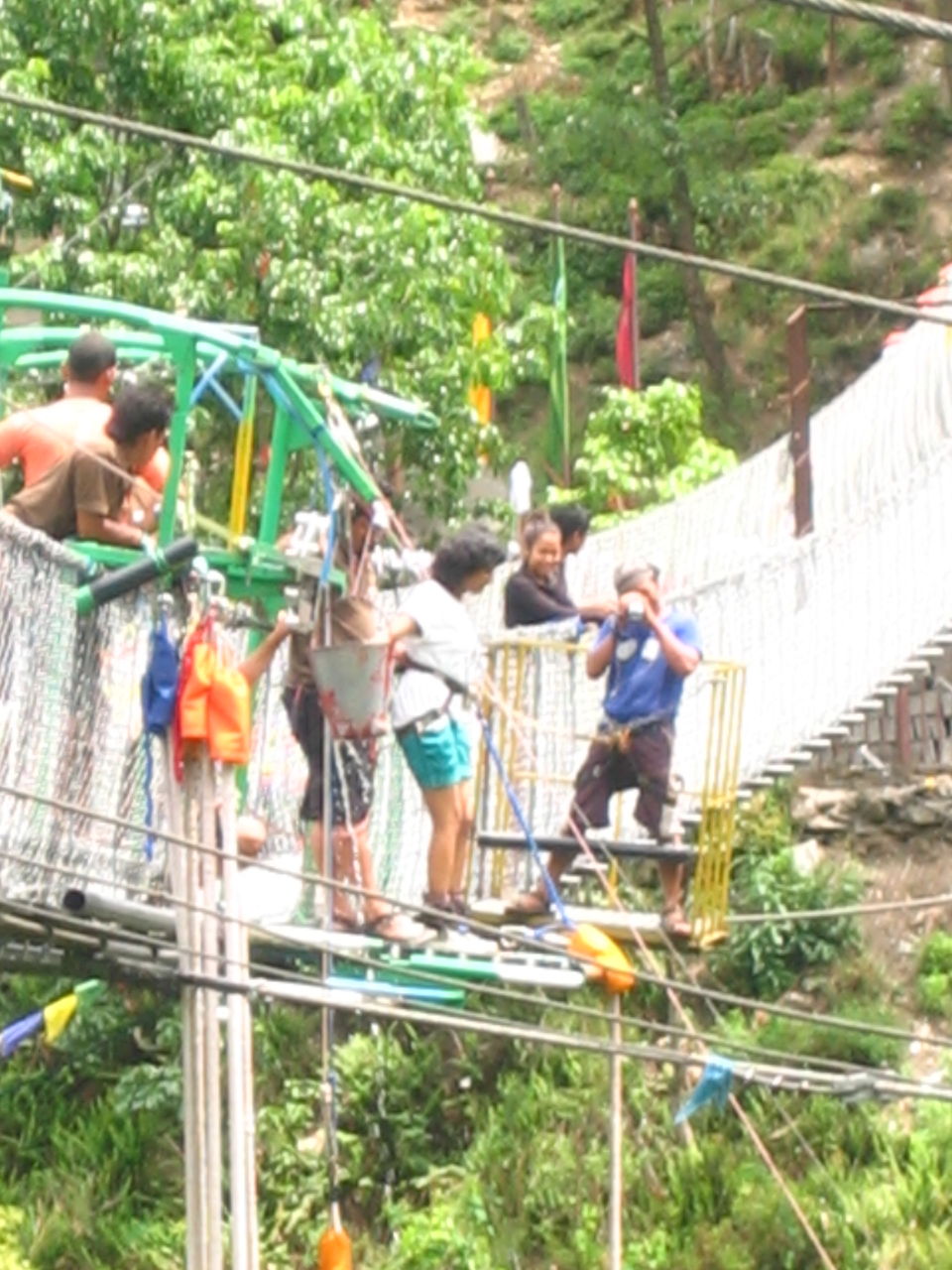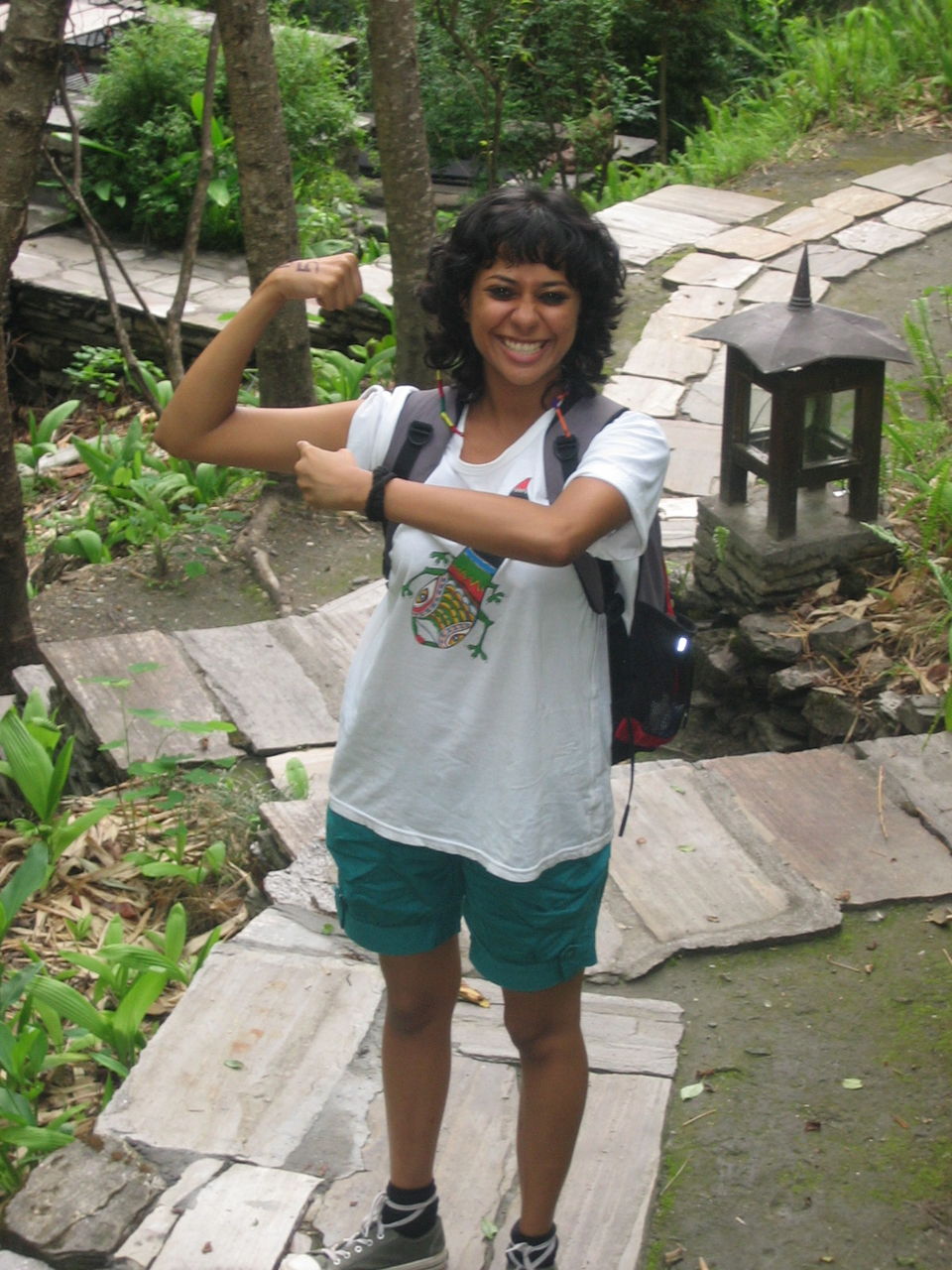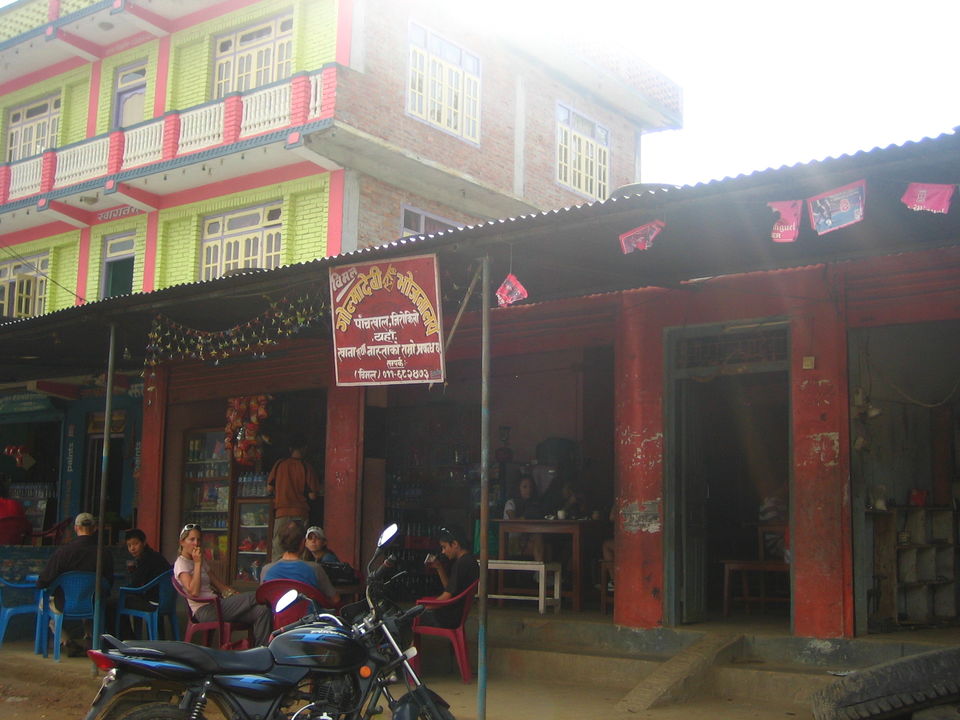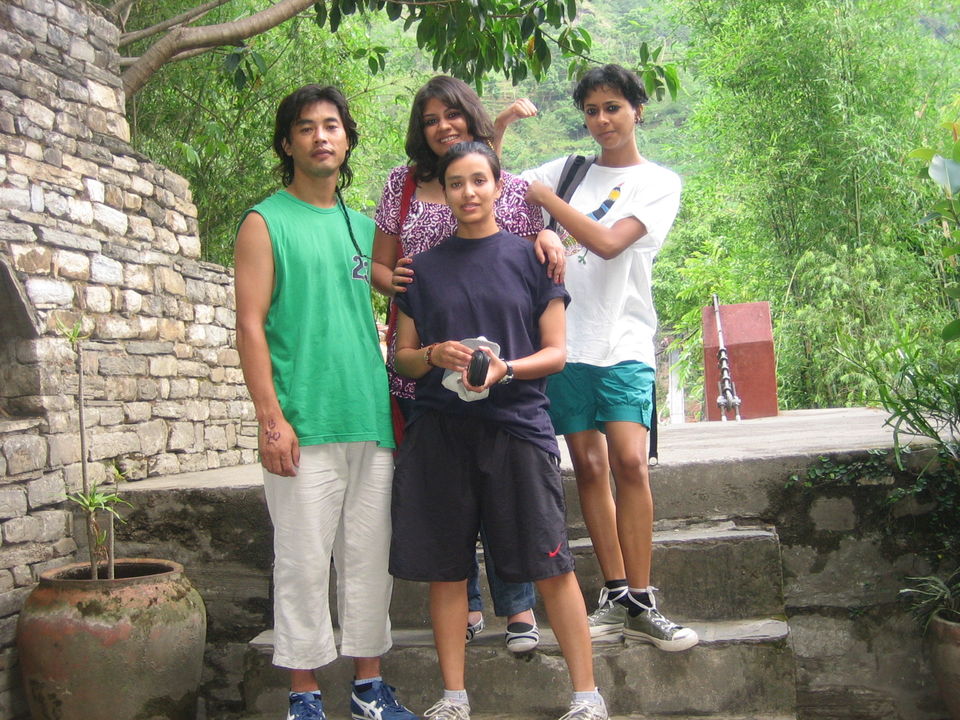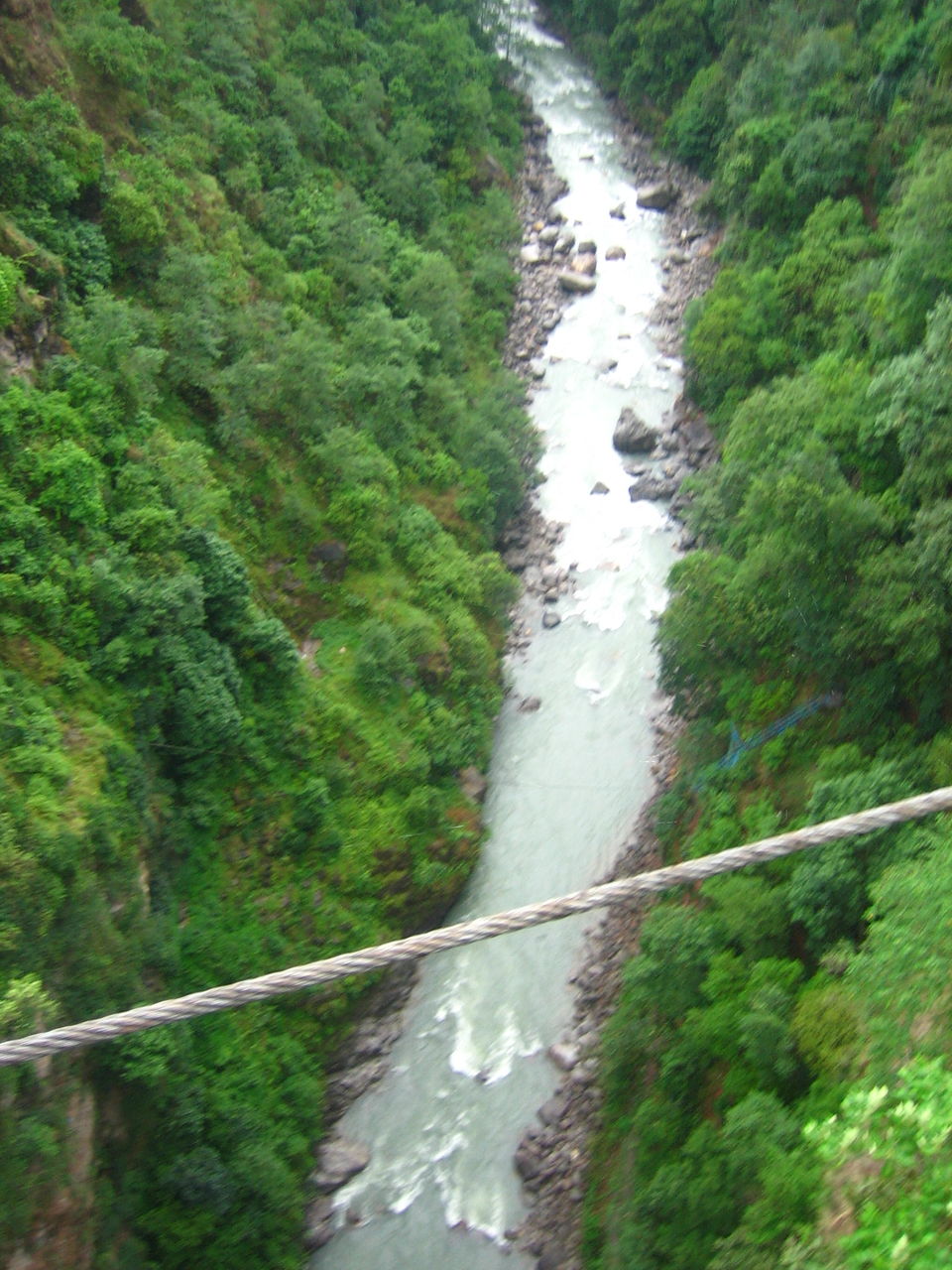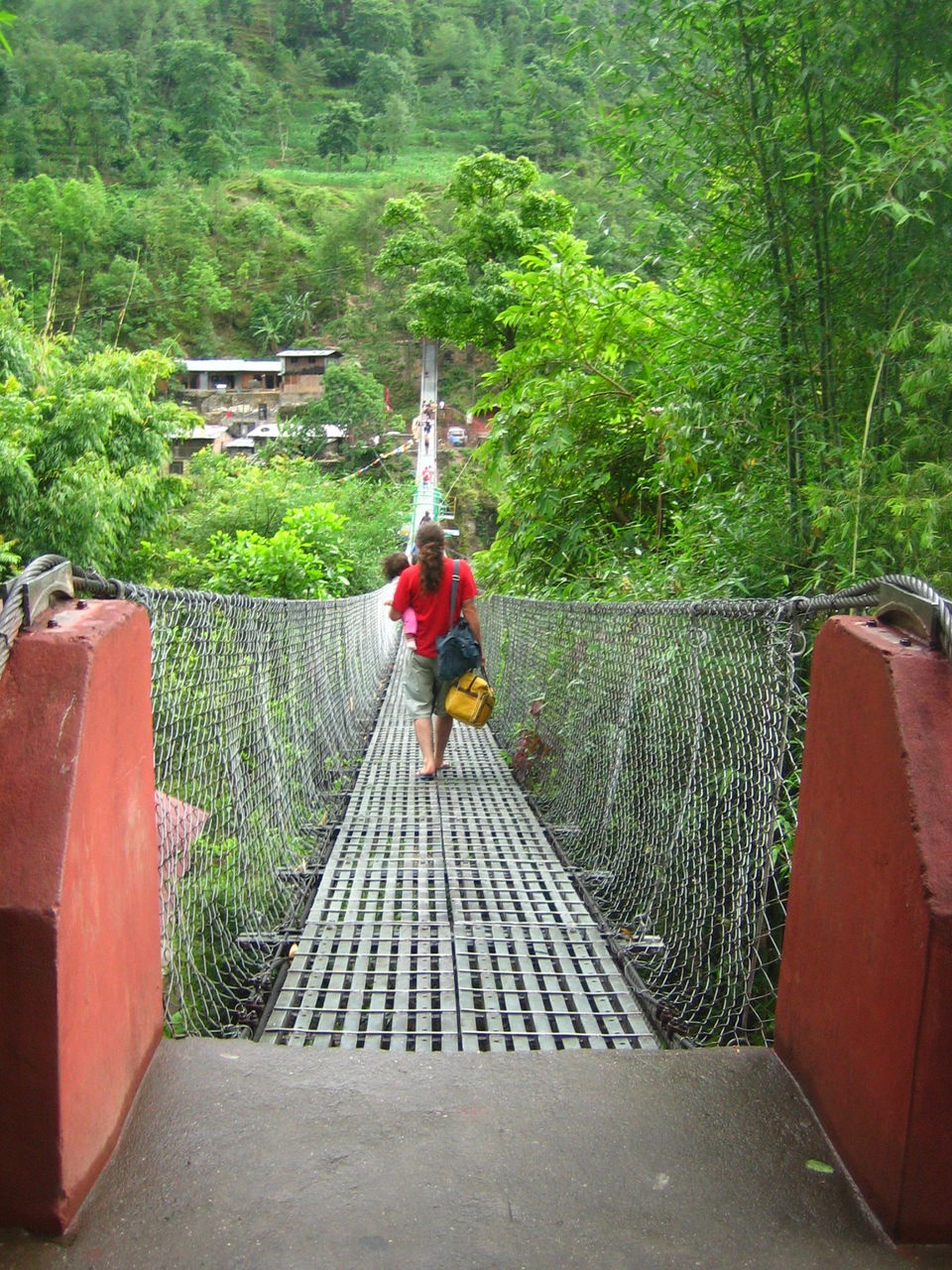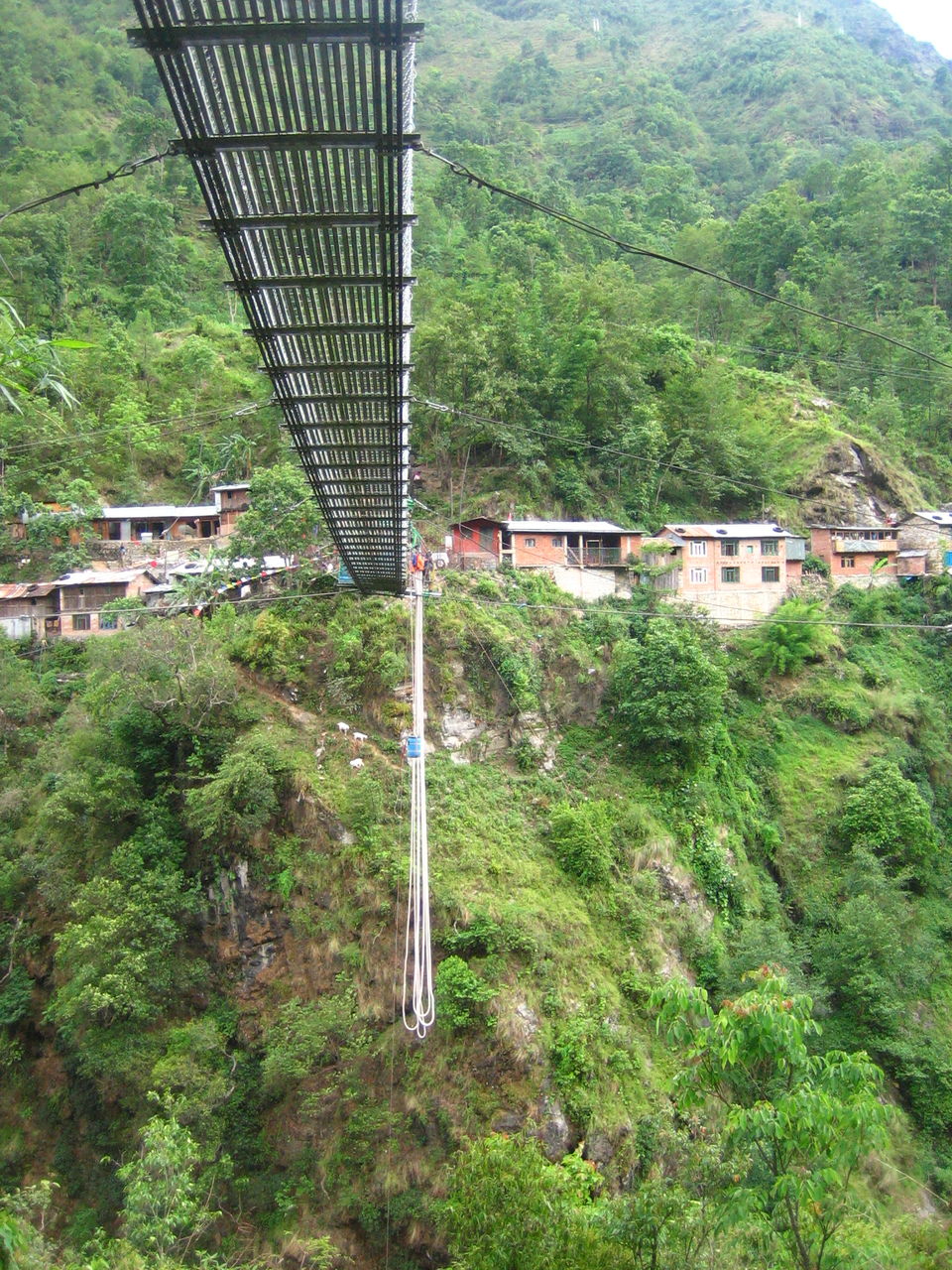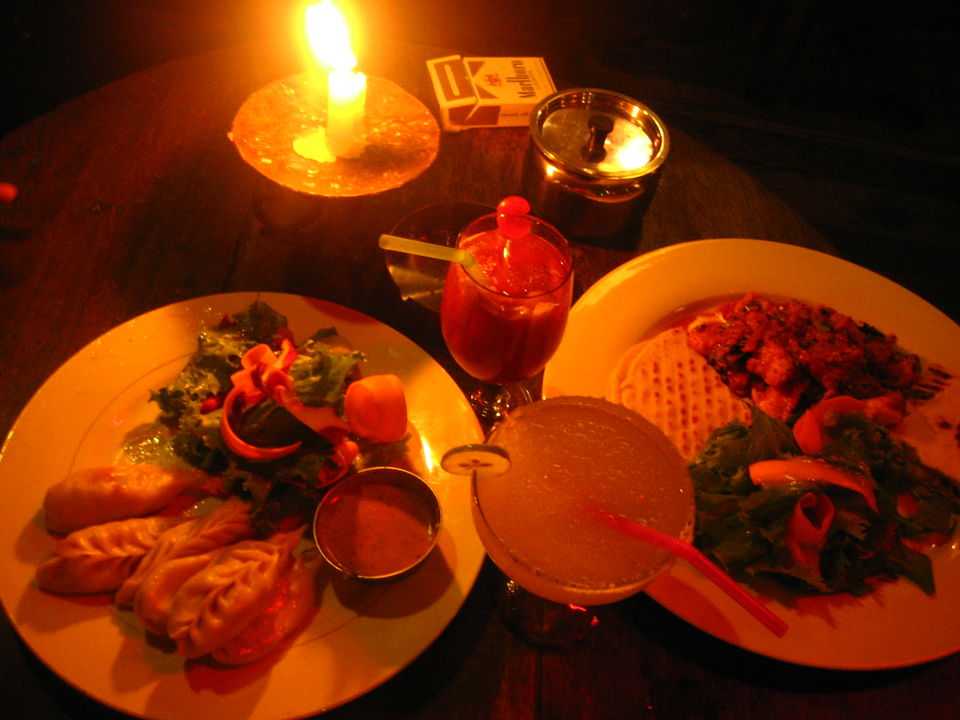 Upon landing we headed back to the hotel, ate and decided to end our last night in Pokhara partying with our bunch of fun pilots from around the globe. They were a funny bunch of guys from France, England, Australia and the U.S.A.
It was time to rush back to Kathmandu. It was an early morning bus. We boarded the bus right in the nick of time and soon passed out to wake up in Kathmandu. It was our day of relaxation. Our day of soaking in the madness at Pokhara and our last day of roaming around the lovable streets of Thamel. We entered a nearby rooftop restaurant for dinner but ended up arguing with the waiter who refused to either change the dish or cancel it (it was an order of spinach cheese chicken which was inedible). We didn't want to end the trip on that sour note. We headed out and rushed to a nearby Raggae Cafe (they were organising a live music night). Not just I made sure Gowri ends up jamming on stage with the band (She is a musician) but we ended up meeting a lot of other travelers and ended the night dancing, singing with a bunch of happy travelers.