"Kya Andaman ja rahe ho honeymoon pe???Foreign hi chale jate iss paise mein"
Andaman & Nicobar Islands has always been on my travel list as my mother grew up here and I would hear vivid descriptions of these picturesque places since my childhood.To embark upon a new journey in my life and also to relive the past,I chose Andaman as my honeymoon destination .
We boarded our Spicejet Flight from Kolkata around 12:50 pm and reached Port Blair around 3 pm.My first reaction upon viewing Port Blair from aeroplane was like,"How could GOD create such a beautiful place on Earth??".
After landing in Veer Savarkar International Airport,named in the honour of Indian freedom fighter Vinayak Damodar Savarkar;we decided to go straight away to Cellular Jail ,also known as Kālā Pānī.
Cellular Jail's name is derived from the 698 cells or 'kotharis 'distributed in 07 wings,out of which only 03 wings exist as of date.It is also regarded as the Indian Bastille and the light and sound show in the evening instilled a sense of patriotism in us.It made me realise the price our forefathers had to pay to gain freedom.
In the evening, we went for a stroll in Corbyn's Cove Beach .Around 9 pm,we reached our hotel The White Coral .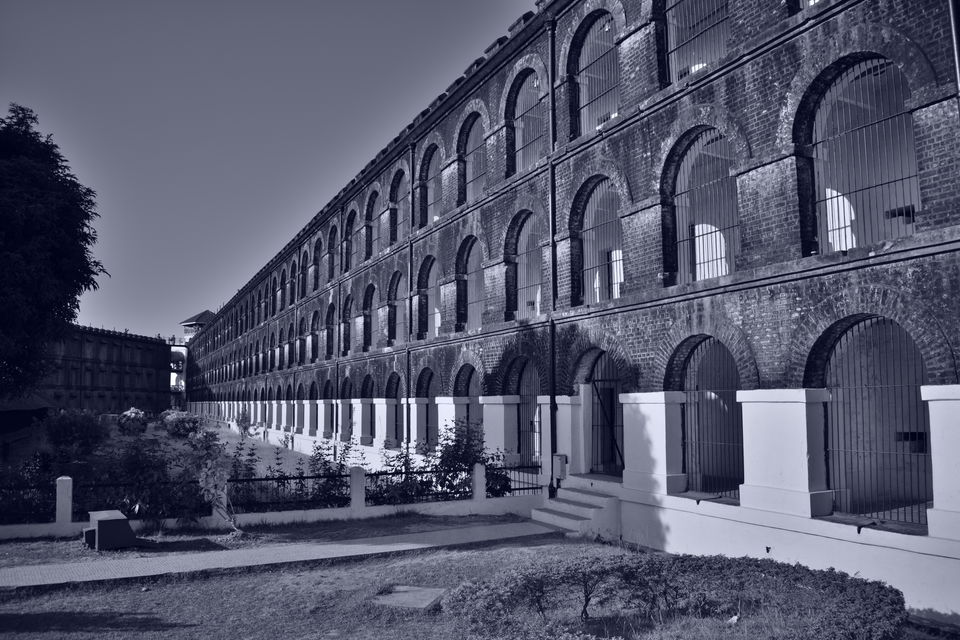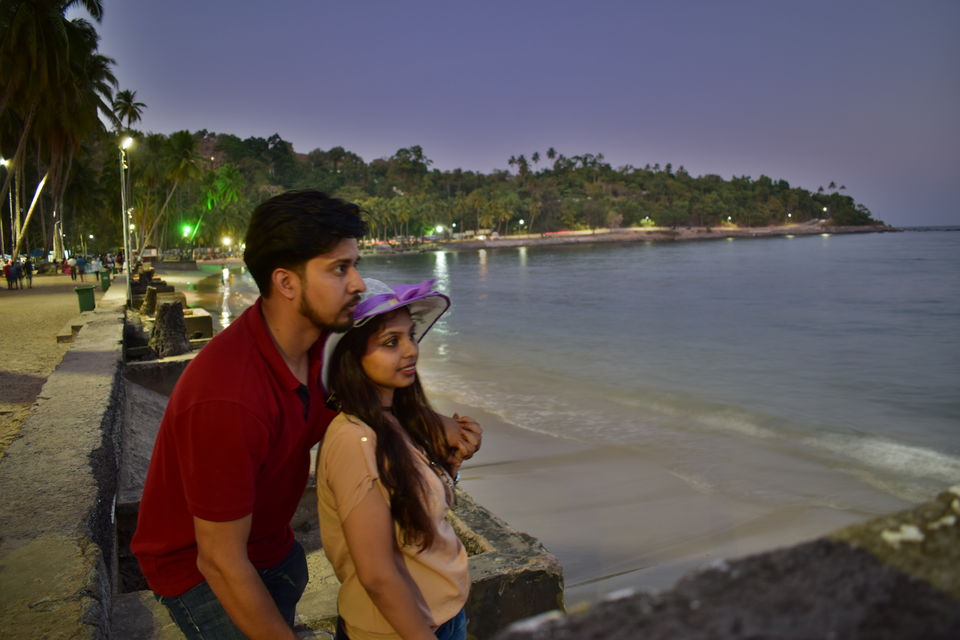 Our first stop for the day was Ross Island ,which used to be the settlement of the British officers in Andamans. The remnants of an opulent past can be seen in the ruins of the bazaar, bakery, stores, water treatment plant, church, tennis court, printing press, secretariat, hospital, cemetery, swimming pool, the Chief Commissioner's residence with its huge gardens and state grand ballrooms, the Government House, the old Andamanese Home,Troop Barracks, all in dilapidated condition because of an earthquake in 1941, reminiscent of the old British regime.You can spot several deers here who would readily pose for photographs!!!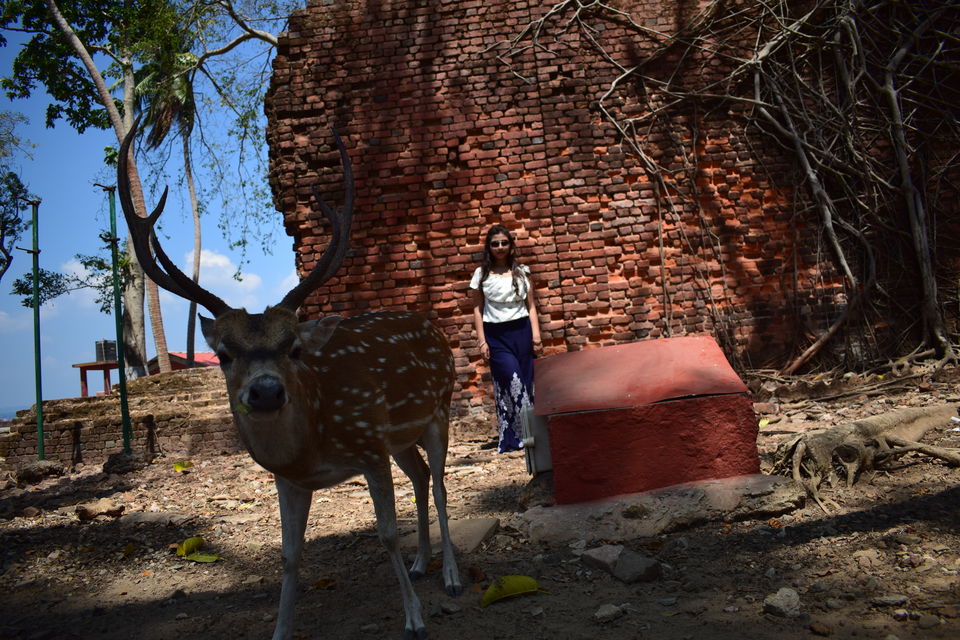 After one and a half hours visit in Ross Island,our ferry deported for North Bay Island which is the hub of water activities-scuba diving,snorkelling,sea-walking.We decided to go for scuba diving which was an out-of-the world experience and after that,we shopped for some knick knacks in North Bay Island.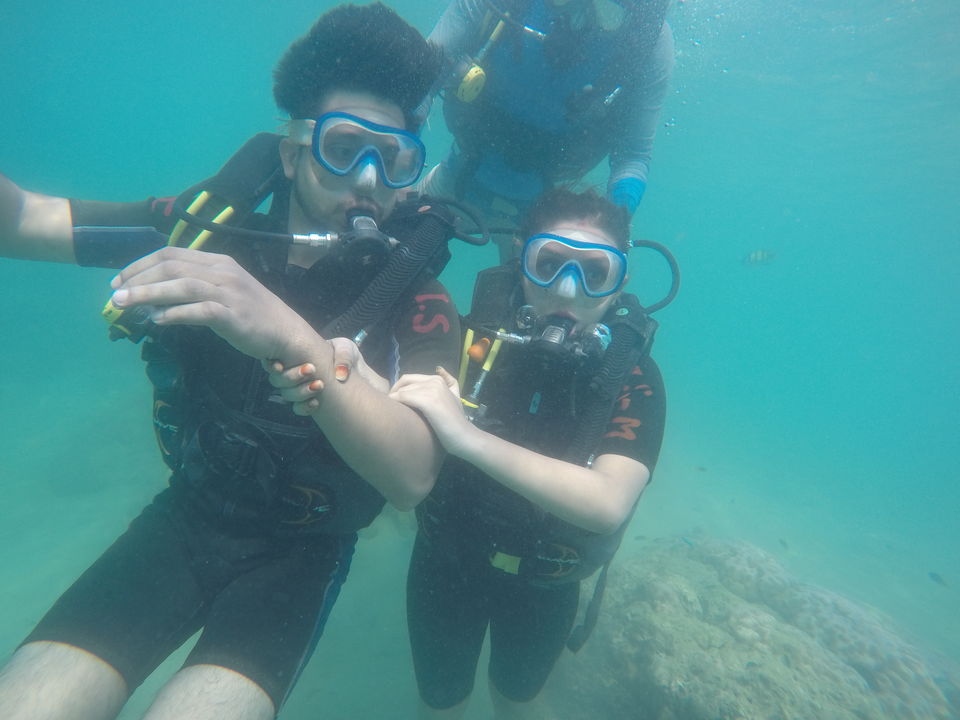 At 6:45 am,we boarded Green Ocean Cruise at 6;45 am and reached Havelock Island around 9:00 am.We had planned our stay in El Dorado Beach Resort which is situated along Vijaynagar Beach and was 05 minutes walk from the famous Full Moon Cafe(please try their fresh fruit juices and Special Breakfast here).
After our lunch,we proceeded to Kalapathar beach .Even though swimming is restricted due to the black rocks around and underneath the sea,we clicked some great photos here.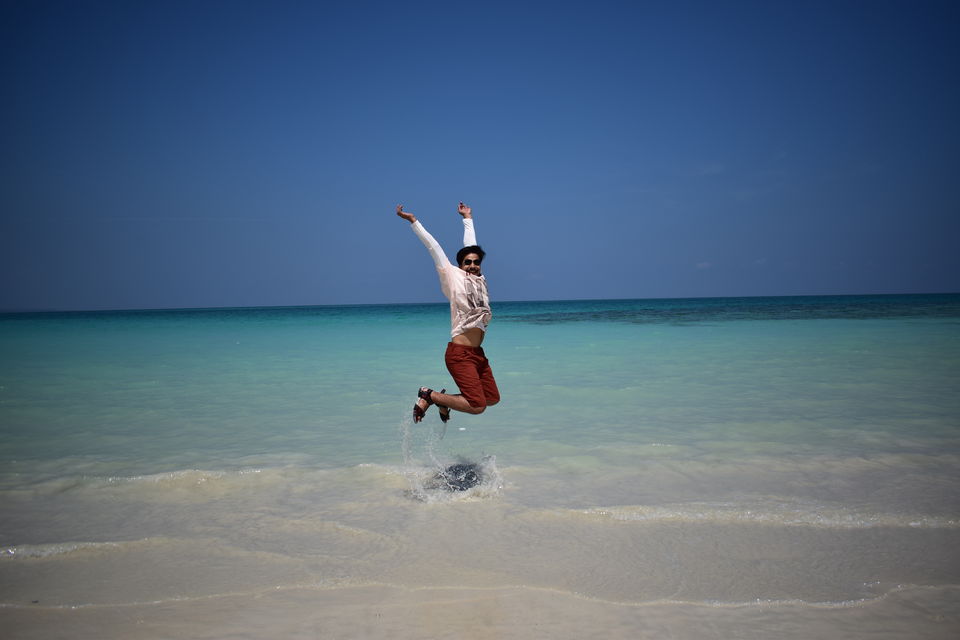 We then made our way to the famous Radhanagar beach which is ideal for swimming and after swimming for nearly 03 hours,we quenched our thirst with fresh coconut water and malai as add-on.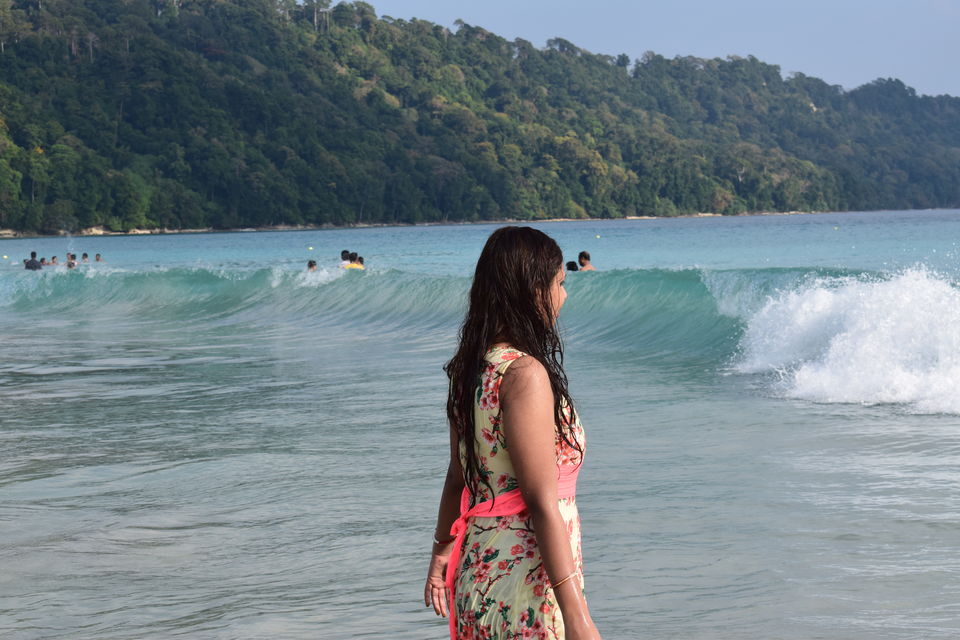 On the next day,we reached Elephanta beach via ferry and decided to try sea walking.We watched corals,various fishes(even the Finding Nemo ones) and even fed bread crumbs to fishes .I must say this time I was more confident and less shaky compared to my scuba diving experience.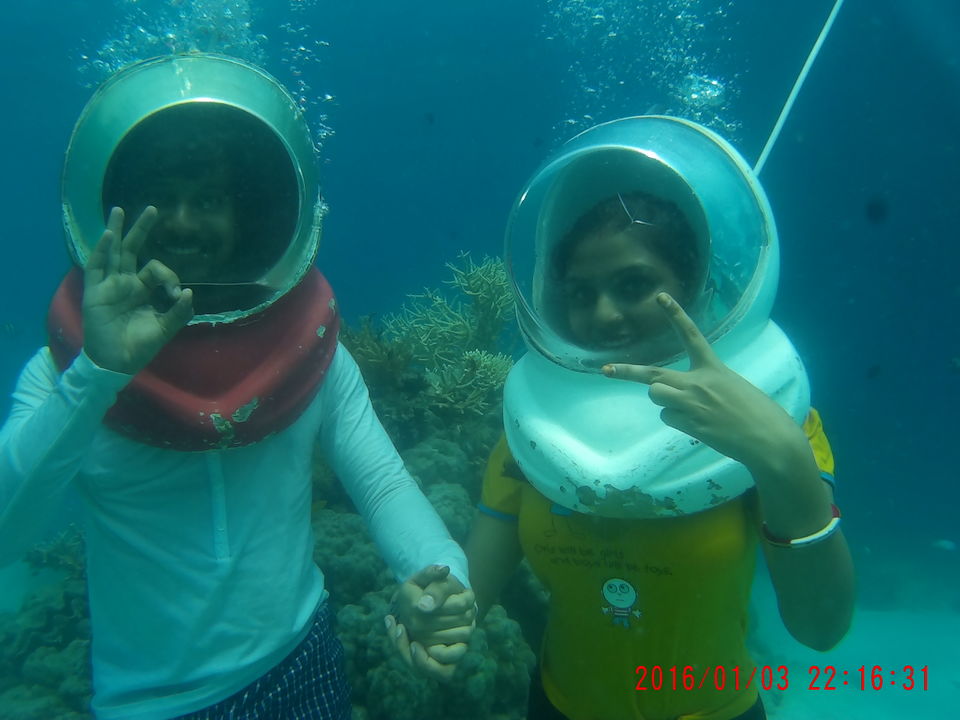 At 1:45 pm,we boarded Makruzz for our journey to Neil Island.After reaching Neil Island,we proceeded straight to Howrah Natural Bridge(another marvel nevertheless).The path is rocky due to corals and one has to tread carefully .We then proceeded to Laxmanpur beach for the spectacular sunset.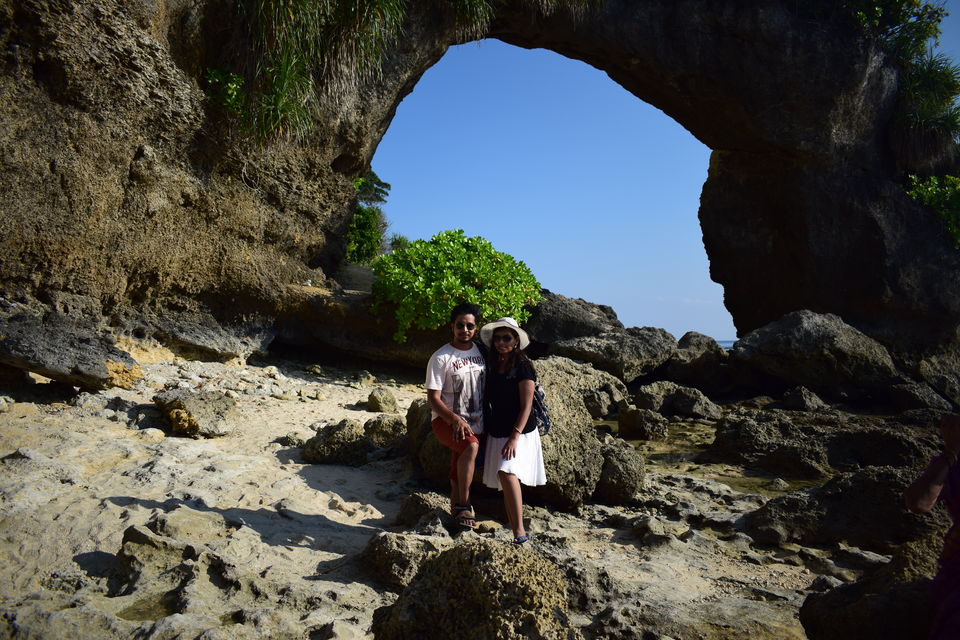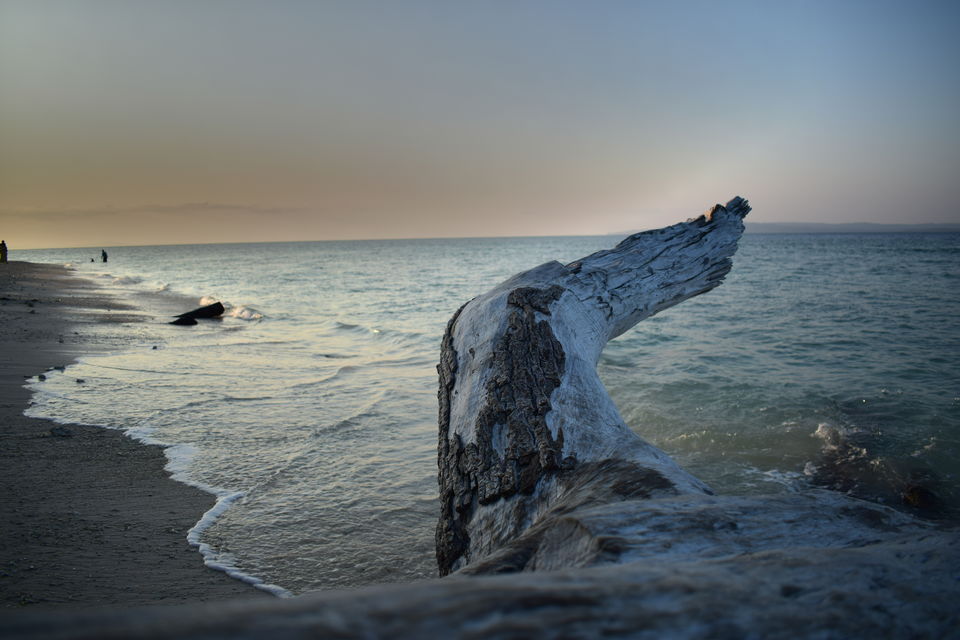 After we checked out of our hotel Amulya Residency,we literally were chilling in Bharatpur beach for 07 hours !!!!We reached Port Blair in the evening and decided to check out Sagarika Emporium for sea-shell artifacts.
Our last day in Andaman was spent in musuems-Anthropological Museum and Samudrika Marine Musuem.
With a heavy heart,we bid adieu to Andamans.I hope to visit this place again -maybe next tiime with my family.
Some tips for future travellers:-
1. If you are booking on your own,please keep extra day and time in hand since all connectivities are via ferry from Port Blair.
2.Only BSNL,Airtel and Vodafone SIM works here.
3.Please carry extra clothes when you decide for some water based activities.
4.Please dont buy from Sagarika Emporium because they charge exorbitantly high...Please buy knick knacks from small shops in the islands you visit
5.Please carry cash in hand as ATM facilities are limited.
Frequent Searches Leading To This Page:-
weekend getaways from andaman and nicobar islands, best tour package for andaman nicobar, andaman nicobar honeymoon package, andaman and nicobar cheap tour packages, andaman trip package cost