Going to Andaman Islands was a dream come true! I wanted to do scuba diving and which else is a better place in India than Havelock Island.
I came to my best friend's wedding to Chennai in May 1st week and decided I would spend my remaining 5 days of the week in Andaman so I booked my last minute expensive ticket to Port Blair and with no ideas what I would do there. Andaman is an archipelago which means it a collective of Islands and Port Blair being the capital is the biggest one. I was so surprised that almost everyone was speaking Tamil!
This was my first ever flight outside mainland India and flying over the sea as well, I was lucky enough to get a window seat. It was beautiful from the top to see the small green islands surrounded by turquoise waters and I think we flew over the infamous Sentinel Island too!
It was noon when I reached the Port Blair and was welcomed with a heavy pour. I got to know later that in the Islands the rain god will pours whenever he pleases and going without an umbrella is not an option. The internet was limited to 2G data and only BSNL was working if you are lucky you can get one bar of Airtel signal so I utilized the time in the airport to get the route of my hotel room.
When the rain slew down I came out to the fresh air and amazing weather and it was wonderful till I crossed the road, I was hit by a Marathi 800  and the front tyre ran over my right foot. Somehow I managed to cross the road and reach a small tea shop. Damn! I was shocked and frozen out till someone gave me a hot glass of water. I removed my shoe checked my foot luckily nothing happened and there no pain either. The driver quickly came and apologized then vanished, the rain has started to pour again, and I thought of going back inside the airport and take the next flight. But instead I went to a restaurant nearby to have my lunch.
I took an auto and reached my hotel room, threw my bags and took a hot bath then the pain started to kick in, I quickly reached the GB Pant hospital which was once the infamous Cellular prison. It was near empty as it was not the outpatient time, I went to see a doctor and explained my situation and the response was so amazing I was immediately sent to x-ray room and kept in the general ward with an ice pack. After checking the X-ray she told me I'm good to go with scuba diving and wished me a great time in Andaman!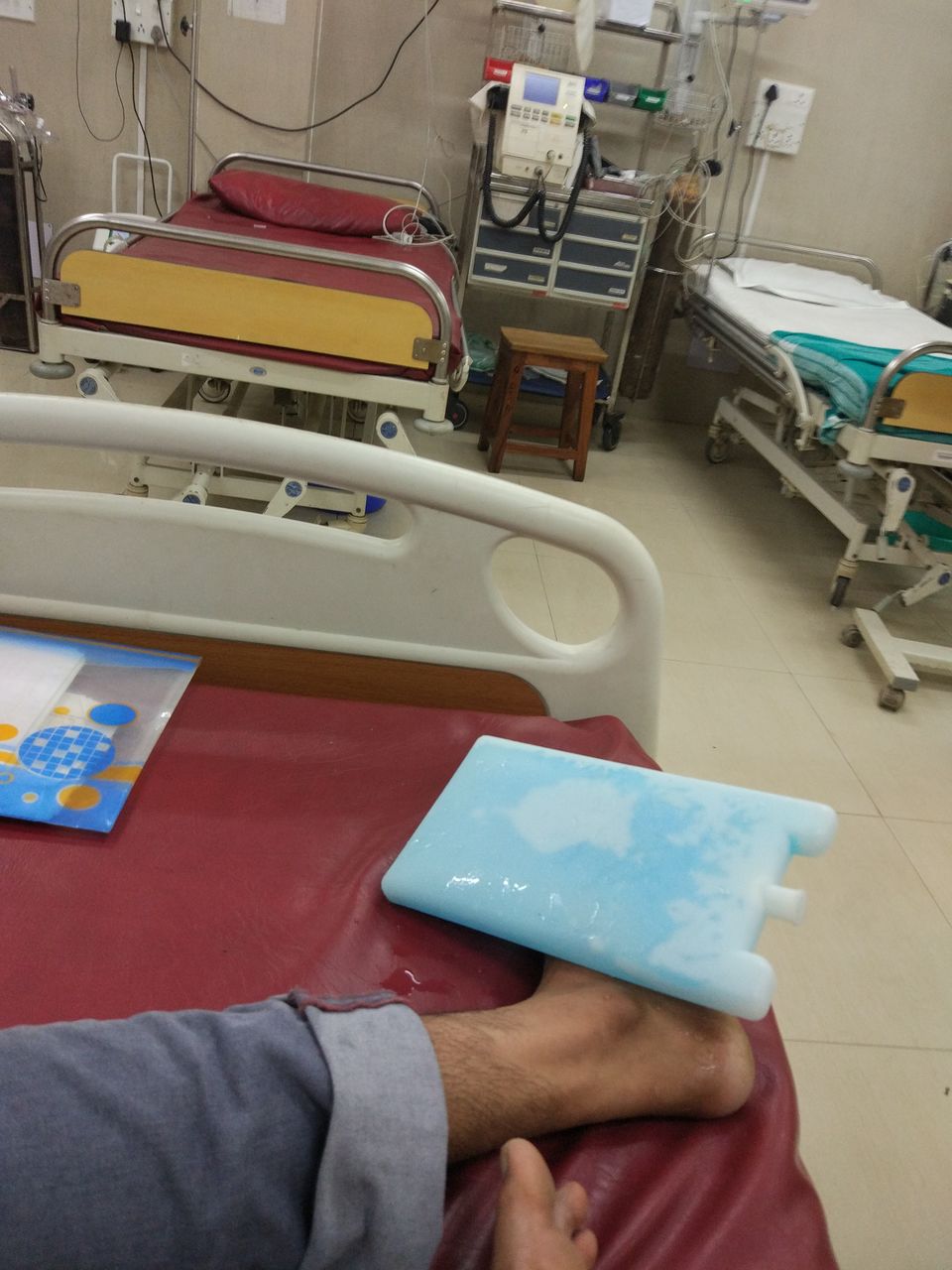 I quickly reached the Cellular jail for the light show, it is a must do when you are in Port Blair, the ticket must be bought only on online, there is a feeble Wi-Fi in the ticket counter and after trying 72 times I finally got the ticket. The show was in Hindi and in English and I was so good I watched it in both languages. I decided to test my foot by walking back to the hotel room it went ok. After a goodnight sleep I again reached the Cellular jail in the morning to explore the prison blocks. It was bit hard to see the harsh conditions the prisoners were put in and the tortures they had to go through, Say thanks to the freedom fighters.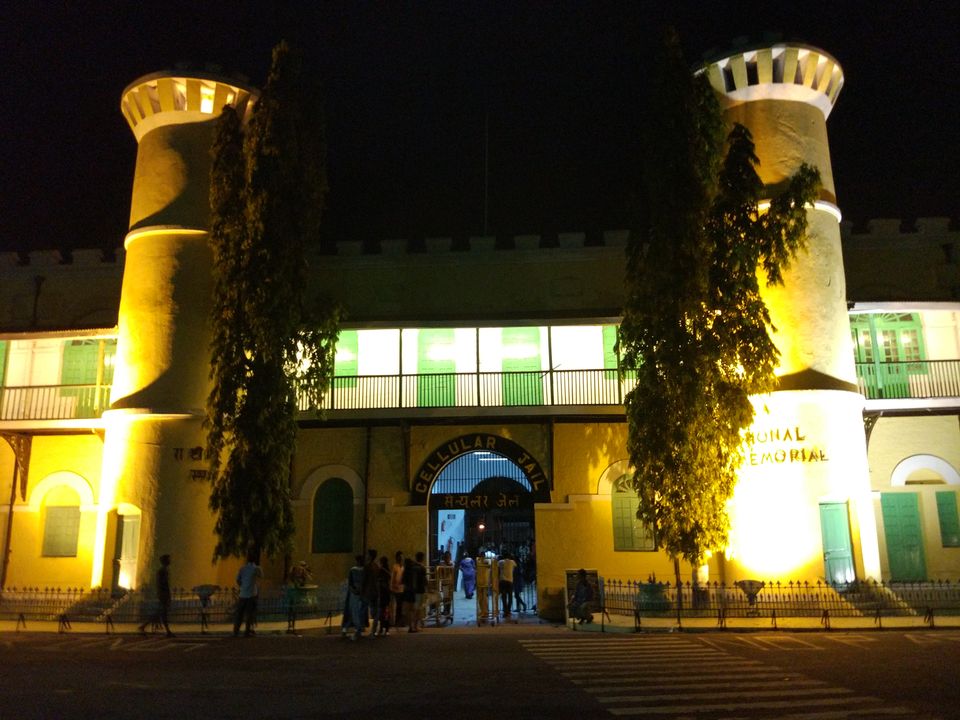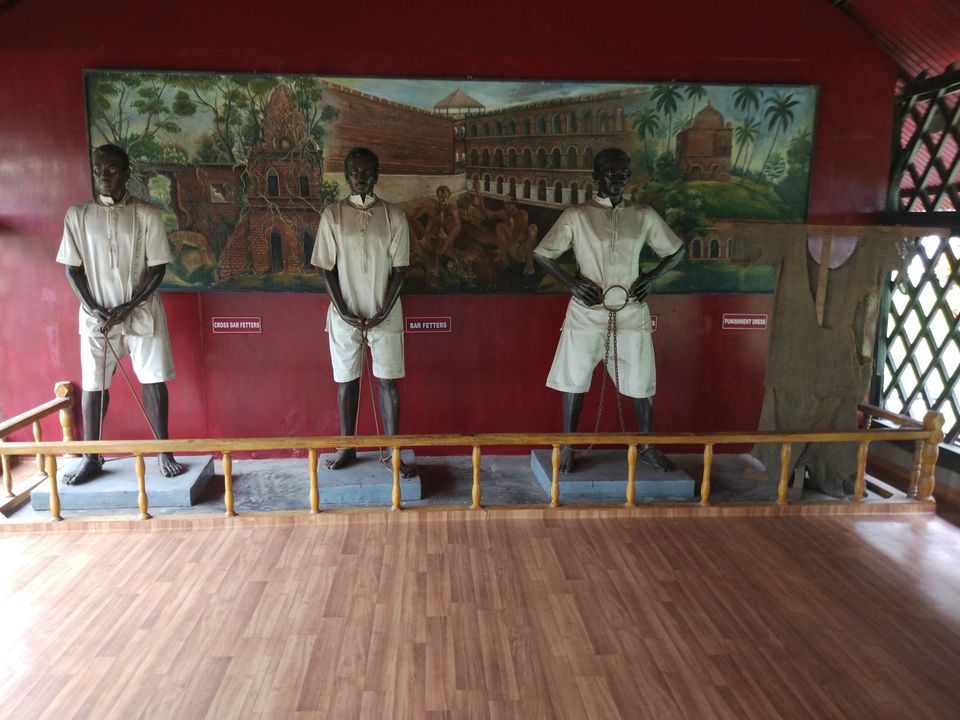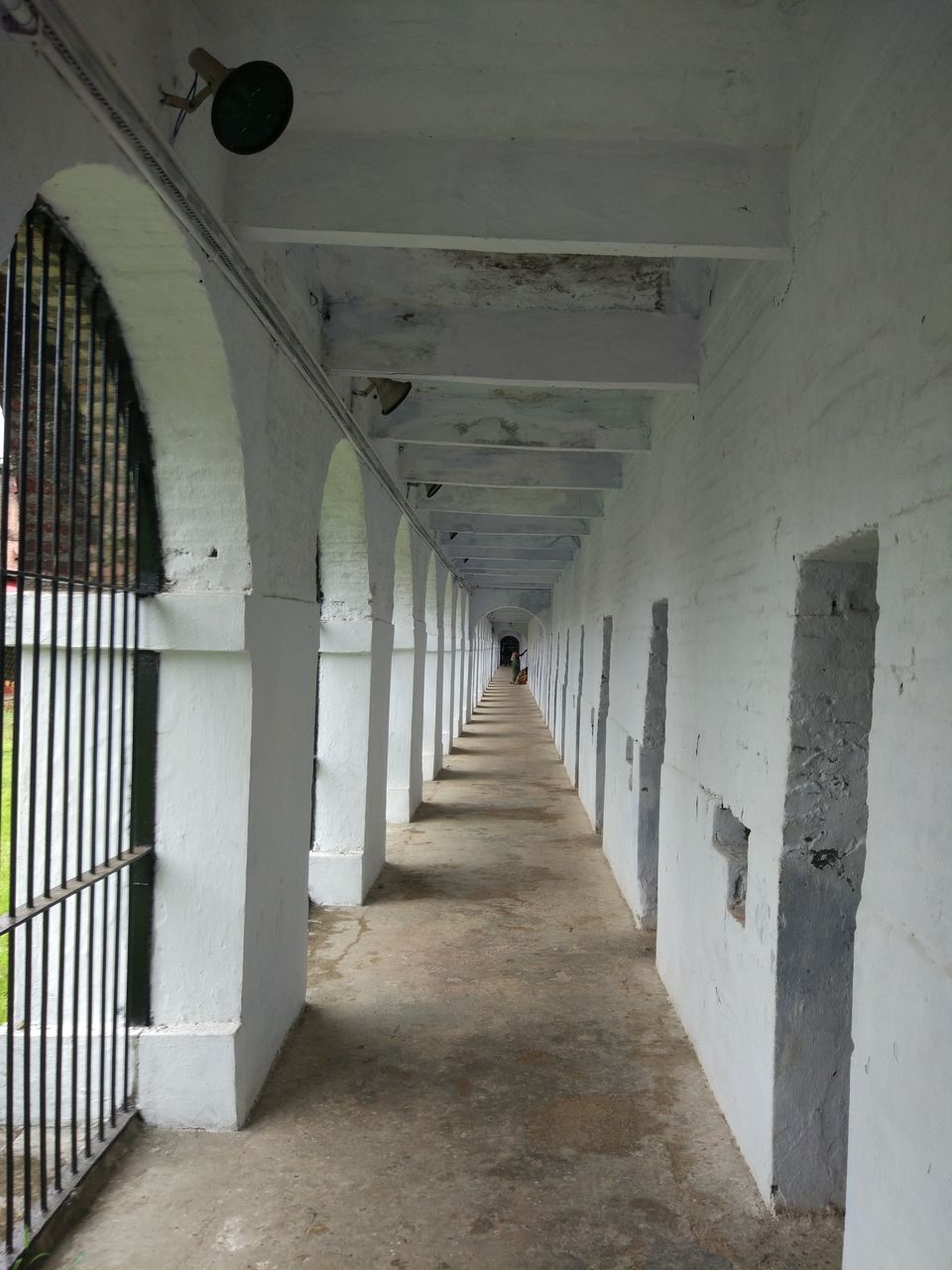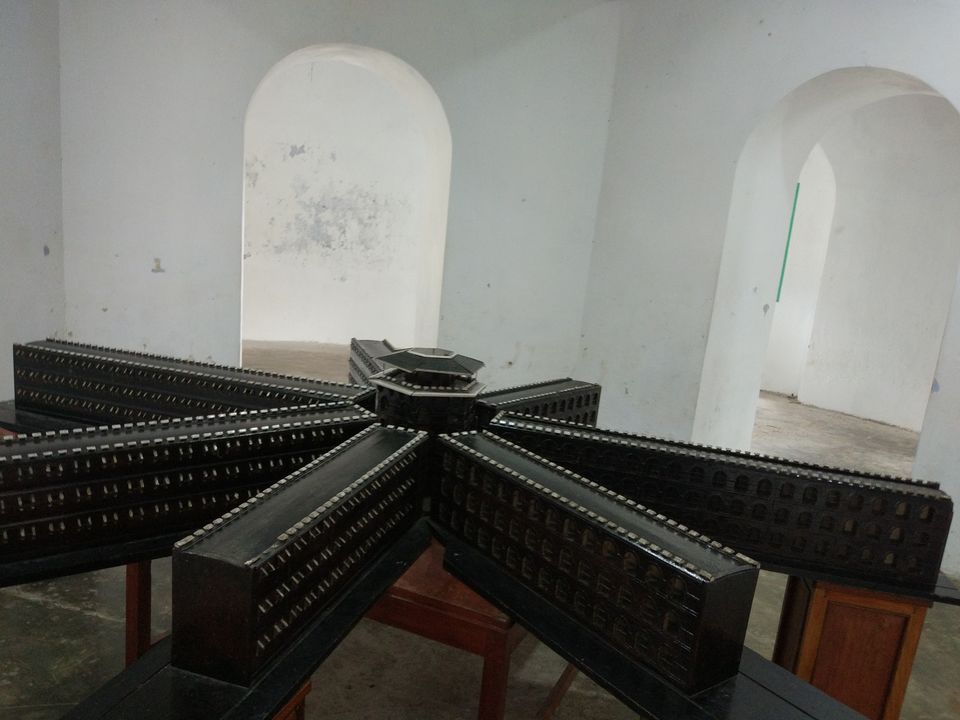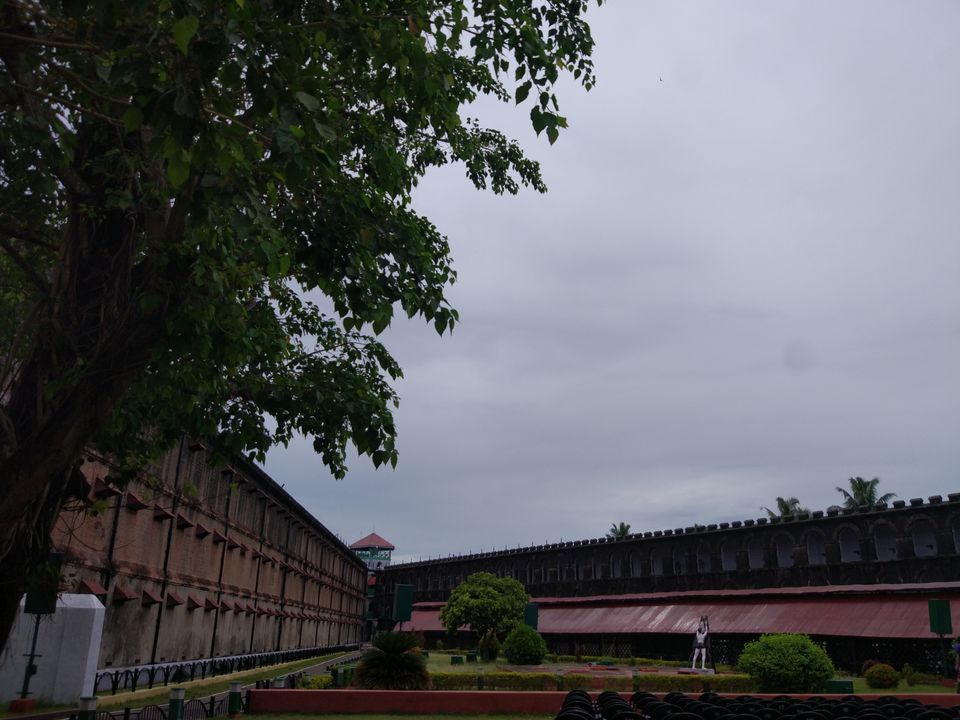 I decided to go to Havelock Island after the checkout. To reach the other Islands you have to take the ferries, they are operated by private and government both. The private ones are fast, fun and bit costly. You need to go to specific places to get the tickets for government ferries and it's not sure if you can to get tickets for the same day. I didn't get so I had to go for the costly private one. If you need a private ferry ticket there is an online option which is impossible as there is no internet and there is another one, get an auto and ask them you need a ferry ticket they will drop you in the ticket office for less fee or free if its nearby as they have incentive if they find a customer for them. I got afternoon ticket for ferry and reached the harbour where I had an amazing lunch in the canteen. It's a bit hard to get vegetarian food so I enjoyed wherever I could.
The ferry was pretty fun, they had good seats and air-conditioned space if you pay enough you will get a window place but I recommend not. After 20 minutes of start you can go the top deck and really enjoy the amazing view. The private ferry has a small canteen and DJ floor on it so it's party time!! There was a guest who was rocking the dance floor and he later confessed that he is a Bollywood choreographer Saswat Joshi. When everything cooled down I got a cold drink and sinked in the views.
So I reached the Havelock Island with no clue of what happens next, so as always I started walking it was bit hot but at least it was not raining, I reached a vehicle rent shop, there is no public transport in the island so you need a rented vehicle or a cycle to roam around. I was referred to a resort and scuba diving school too but first you need to put petrol and there is only one bunk in the whole island.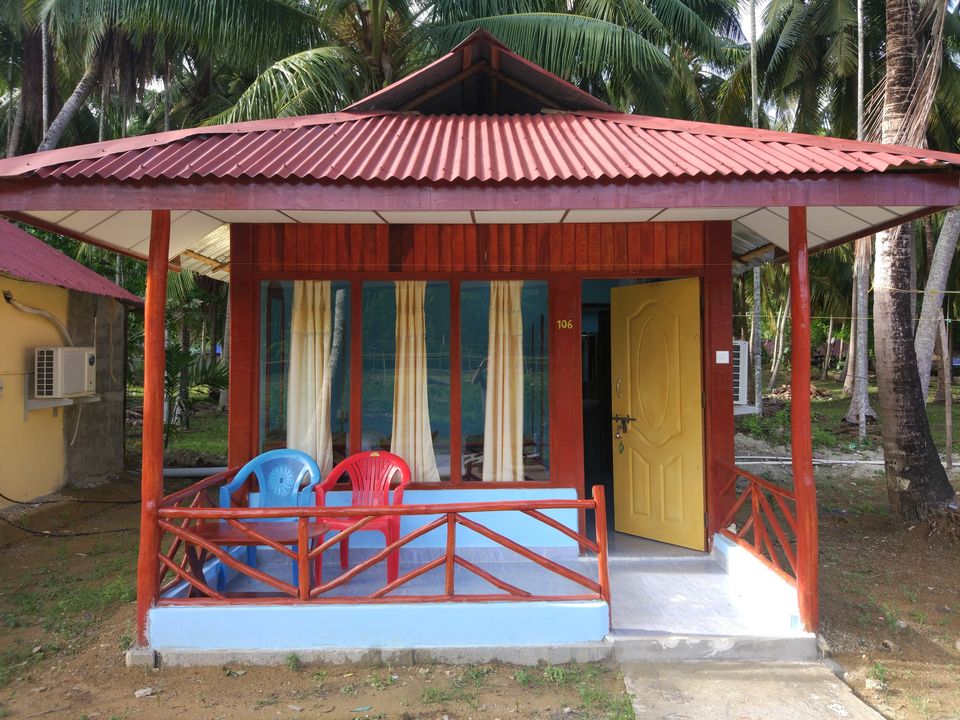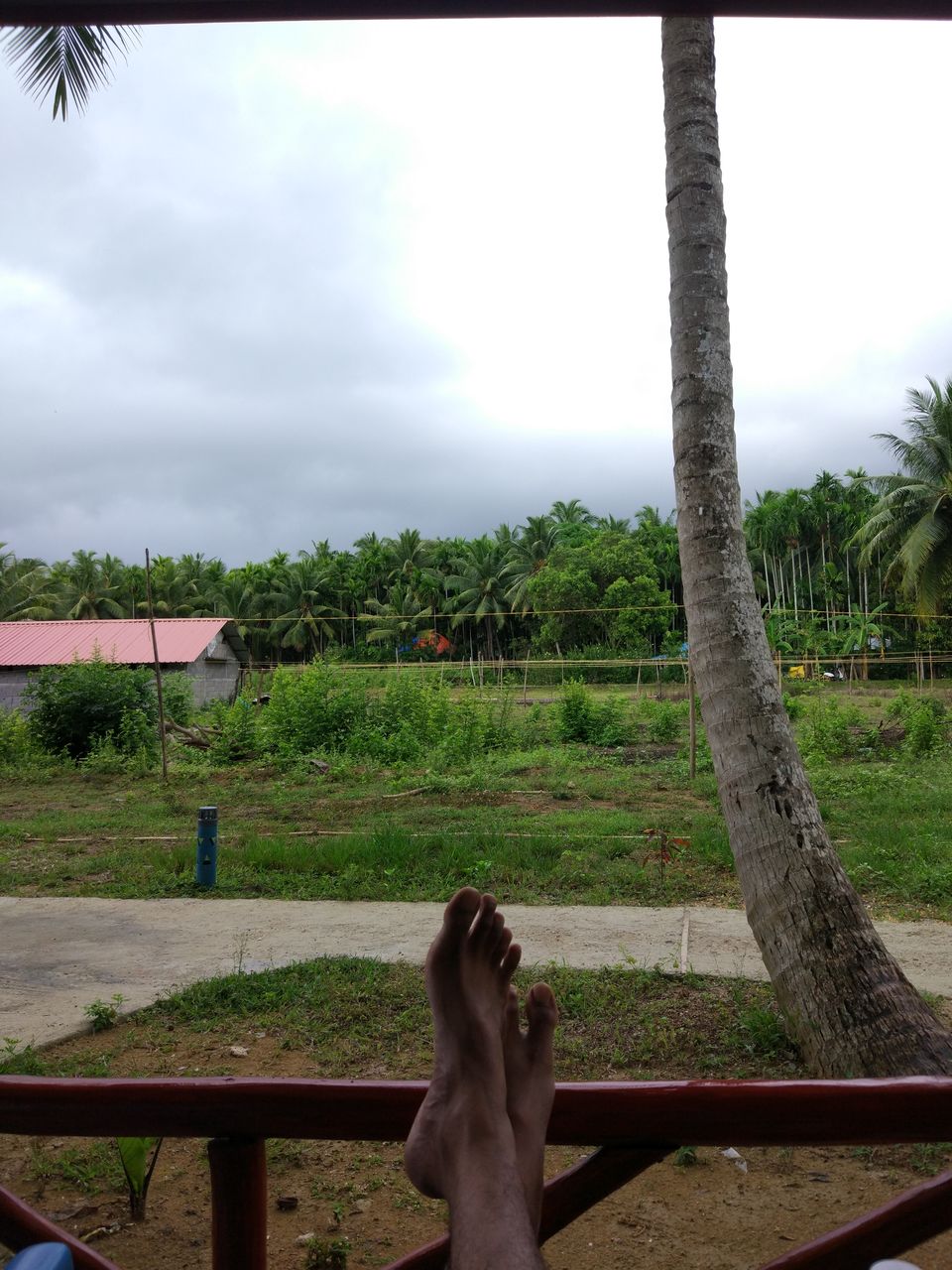 The resort was good for 800rs a day, I couldn't use the AC but it was not that bad weather and It was just walk away from the dolphin beach. I spent my evening alone in the beautiful beach watching the distant locals catching the crabs or whatever. I have never seen so many colours the sky changed over the course of sunset, it was breath-taking! I walked along the beach there were so many resorts but not one soul on the beach. I was very hungry and had food at the dolphin resort which I had pre-booked. Dolphin resort is a Government run place and if you are planning a visit book pre handed as it doesn't take any on the spot booking. I returned to the beach again after dinner and the locals were still there with torchlights catching crabs. I realized the water had come inside and waves were bigger now. I was lying down counting the infinite stars above my head, I saw a small light very far in the sea thought it was a distant ship but minute by minute it was getting brighter and bigger. It was MOON RISING from the sea and I was dumb struck as I had never seen a MOON RISE, It was soo beautiful. After trying so much to capture it in my mobile camera with selfiie stick as a tripod and slipper for support this is what I got out of it.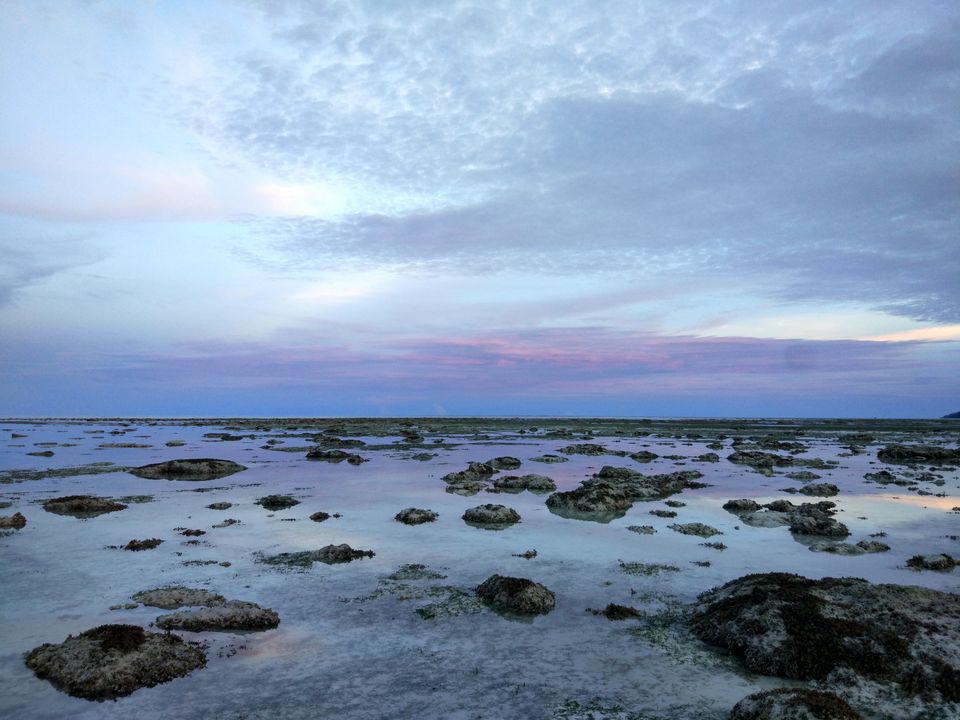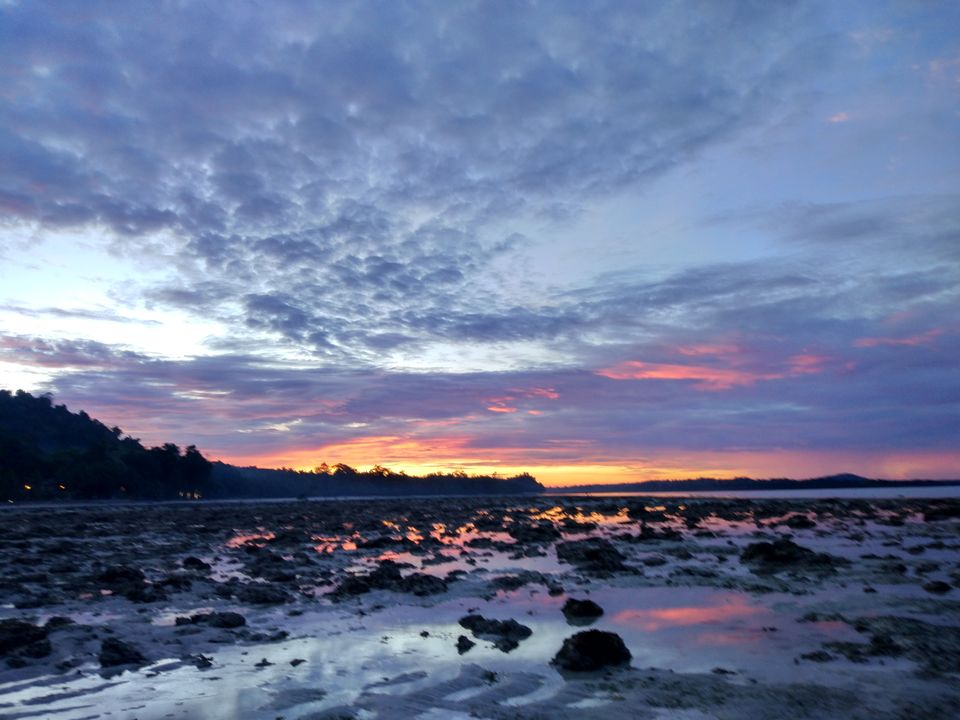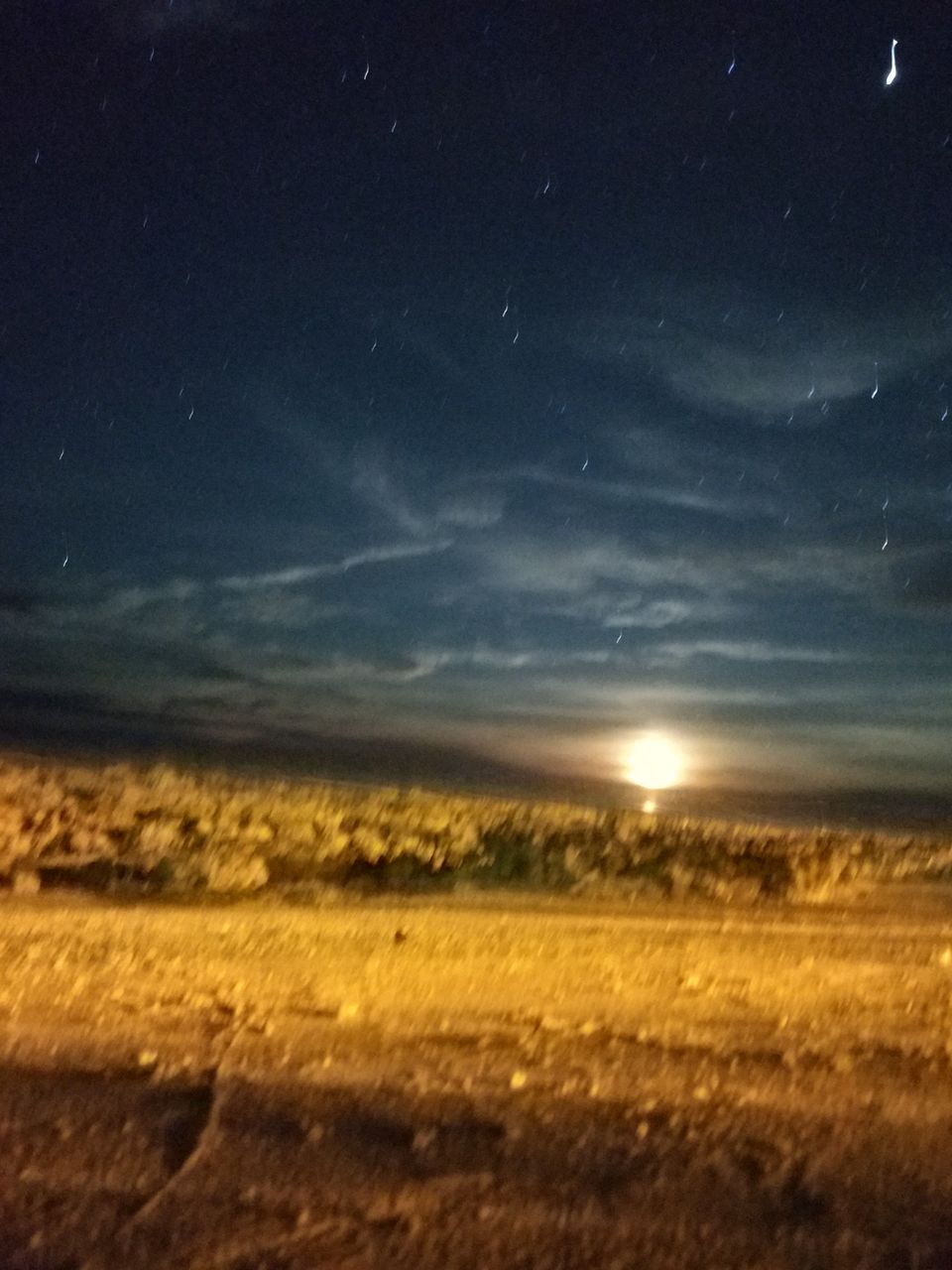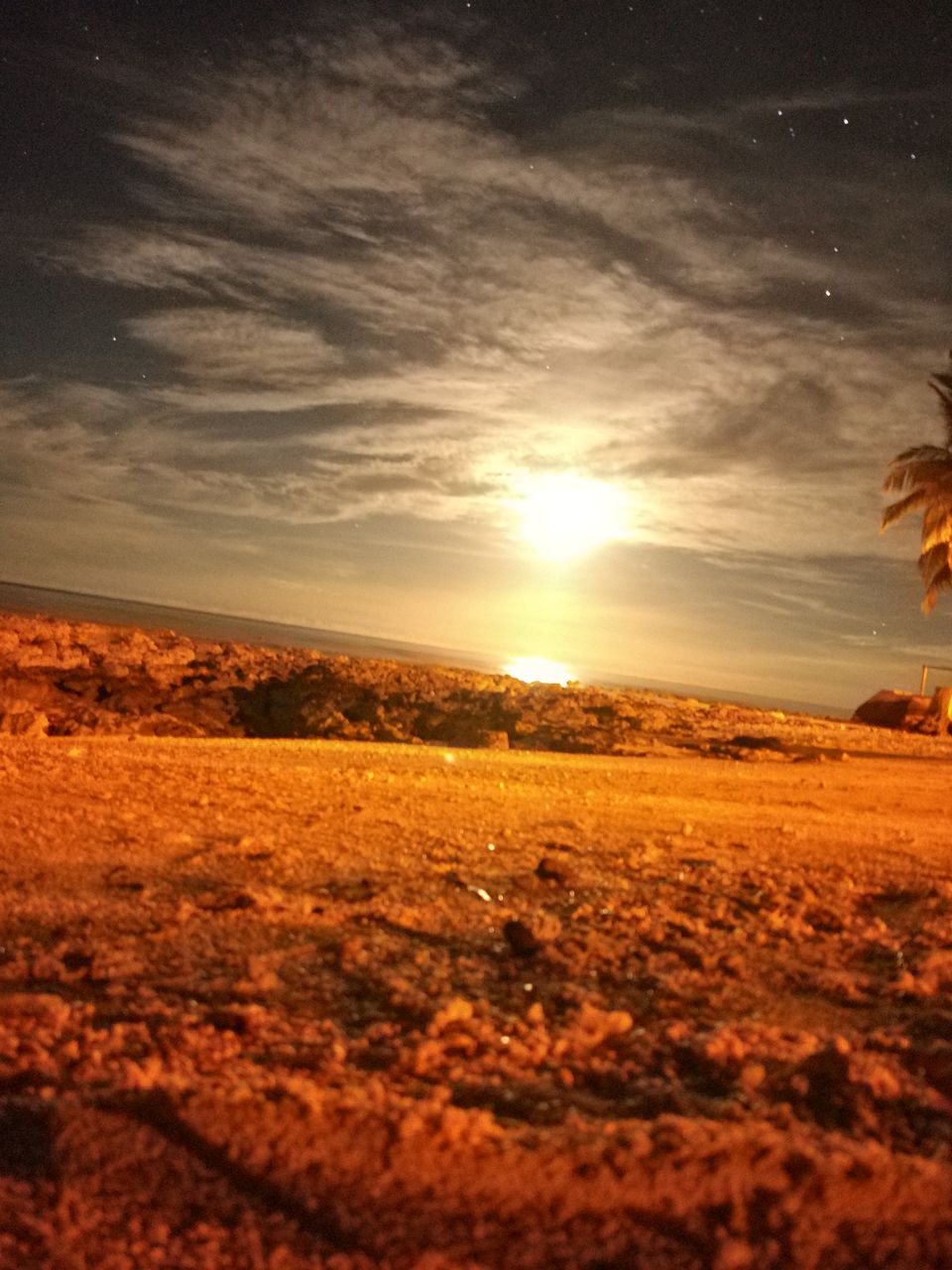 After an amazing sleep, I took my active out for a ride there are many café's where you can have amazing but expensive food. In May as it is off season most of the small shops and restaurants are closed. I went inside to all the diving schools to check the rates for scuba diving and it was pretty expensive. It was Maram sports where I decided to my lifetime experience, I quickly befriended Ravi who is a scuba diving instructor from Andhra and also happened to be an Engineer! Before and chose to pursue what he liked. I got a pretty good deal and gave induction for 30 minutes about diving. He took me to the diving spot and gave me another set of diving instructions. I was fully geared up and started walking towards the beach like a frog. The minute I reached the chest high water and went inside water I was anxious and forgot all the instructions, first 10 minutes was so hard but when you get acclimatized to the situation it changes your life, you become light and float under the water the sparkling sunrays and fishes swimming around you are one hell of experience. The 60 minutes under the water went as fast as lighting and I wanted it again, as soon as I came out of the water I was dizzy, you start to feel how heavy you are. I finished drinking a big fat coconut fast and reached the diving school. I got an appreciation that I did pretty good for a first timer, I asked for another session the next morning I wanted the experience again trust me it's a drug. I reached a restaurant and ate a big fat meal and went to bed.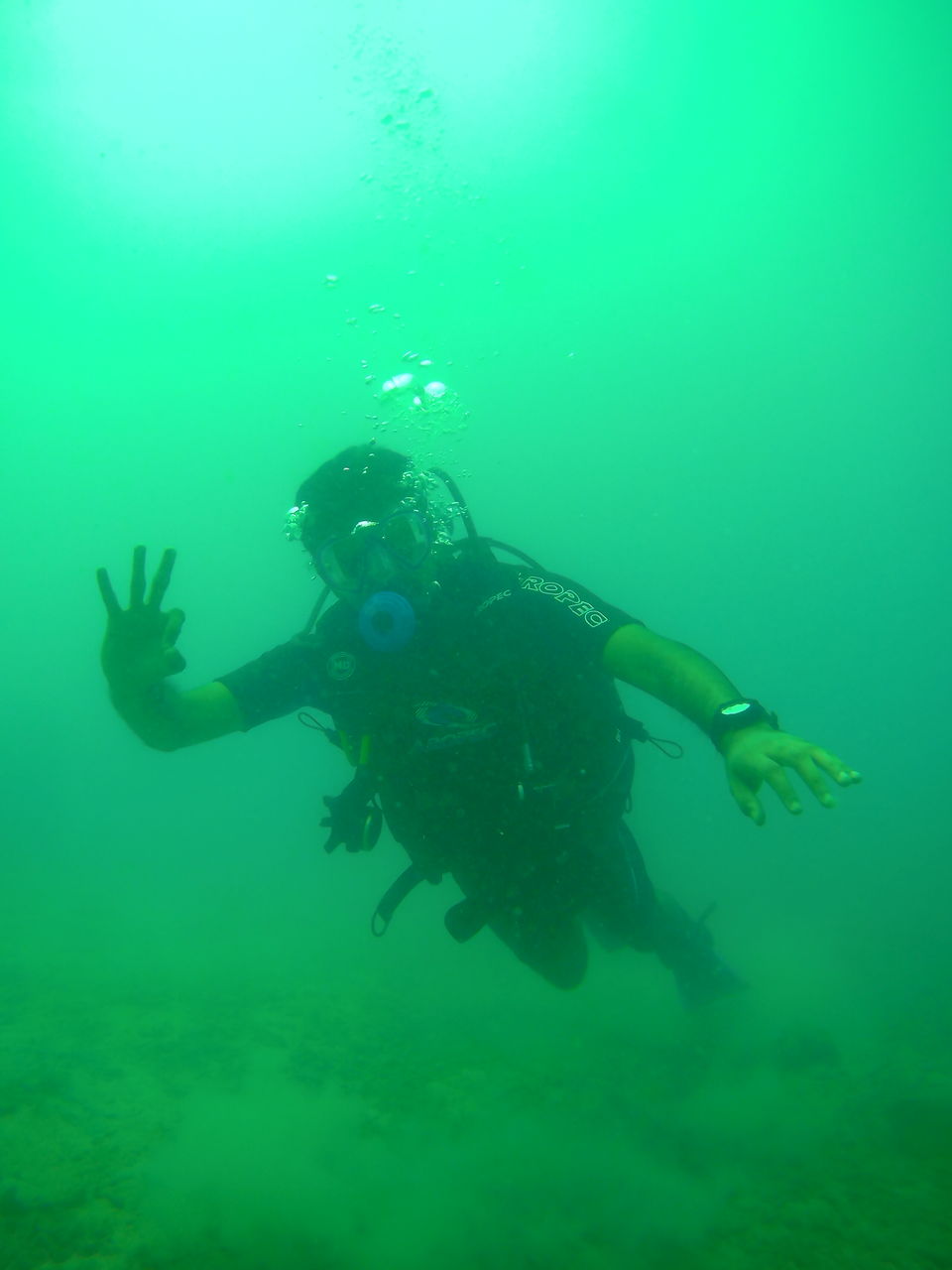 I woke up around 4 and it was raining but it won't stop me to reach one of the most beautiful beach in India. I went straight on the bumpy roads to Radhanagar beach, it is hands down one of the beautiful places to be! The sand was white and water was turquoise, I took a dip on the beach and sat for the sun to set. The mesmerising colour started to appear and finally darkness took over. To my surprise there was a crowd outside the beach parking and small shops were opened selling ginger chai and hot bhajji's, after filling my stomach with more oil than my bike I set out to my place and crashed.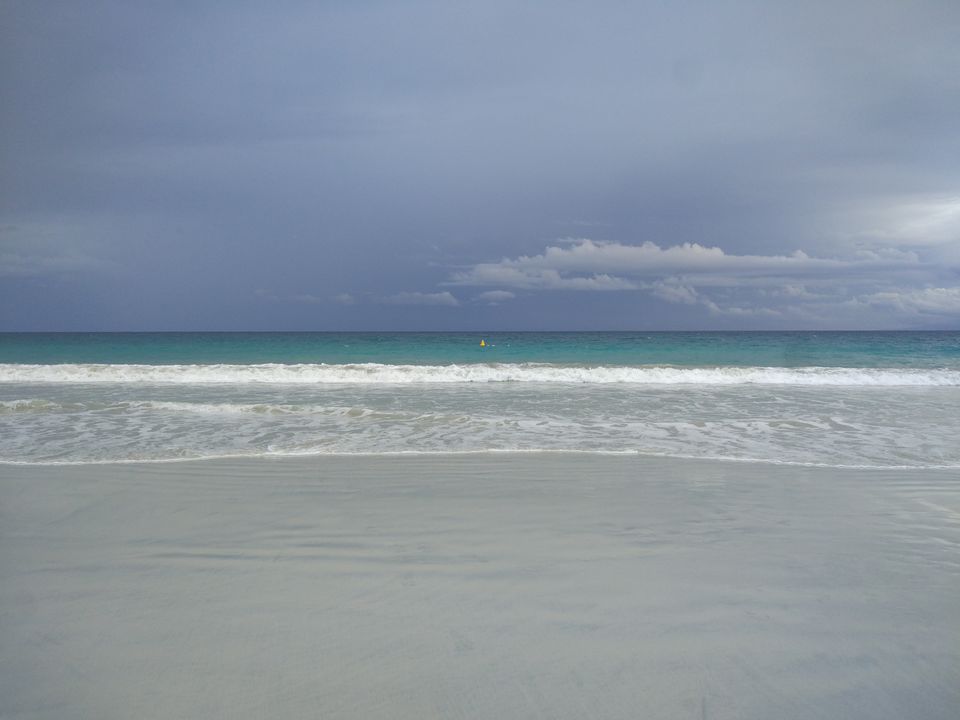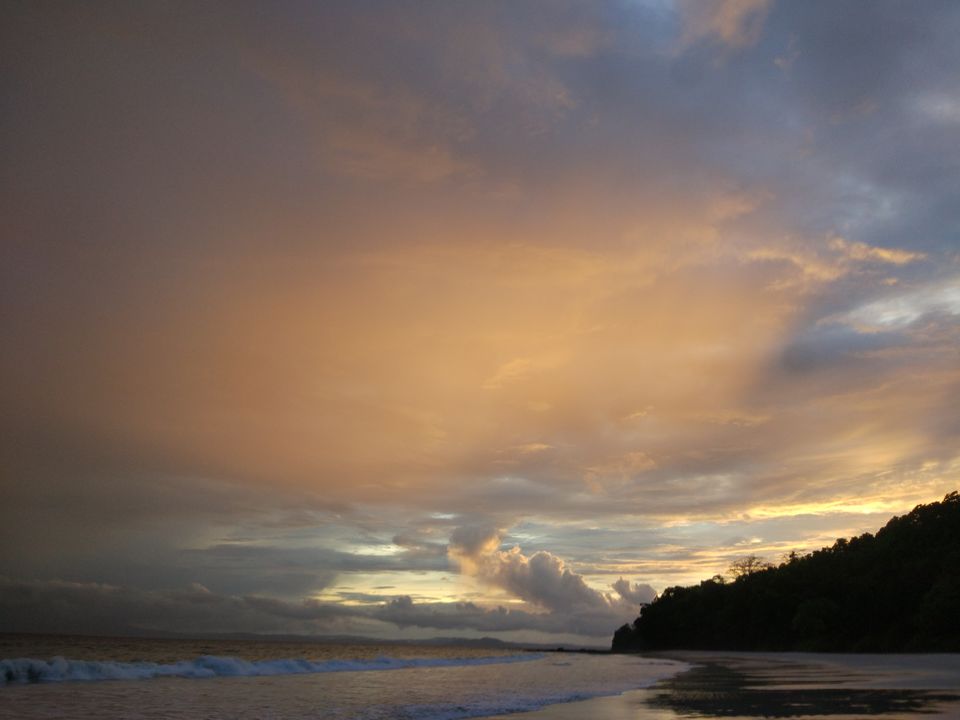 The next morning I forced myself awake to reach the Kala Pathar beach to see the sunrise where on the lonely beach I got some paw company. After getting a scratchy good bye I left out for my diving session. I reached the diving school only to find Ravi is not available for the dive and I had to go out the another instructor but I got a sweet deal that there was no time limit this time I can go diving till I reach the safe limit of air tank. I set out with my instructor to a lone and deeper place, it was much beautiful and scarier when you reach deeper I saw a broken statue, a sunk boat, more colourful fishes and a lot of coral. I reached 10m under water and felt a lot of pressure on ears so I decided not to go deeper. It was the silence and lightness it is more worth the fear which stops you, try it. I reached the surface where rain had taken the skies, I took a swim on the sea without the tanks and came back to reality and repeated the process of big breakfast and sleep. I woke up at noon checked out and had a good lunch as I had plan to take the last ferry at 6 to Port Blair. I reached the diving school kept my bags and went to Elephant beach. There are two ways to reach the beach on by a small hike and crossing marshy lands or by boat, obviously I took the hike. Halfway through the jungle it gets very dense and the path is vanished only way to reach the beach is following the sound of the jetskis and walking bare foot on the swaps. It's not for the faint hearted as there are lot of ugly reptiles on the trees and they are pretty big. Once you reach the marsh land you have to walk in the mud with millions of tiny harmless crabs (you read it right!). The beach is pretty good but filled with tourists and shops at least they keep it clean try a fruit bowl! The hike back was not that difficult and make sure to wash your legs when you reach back.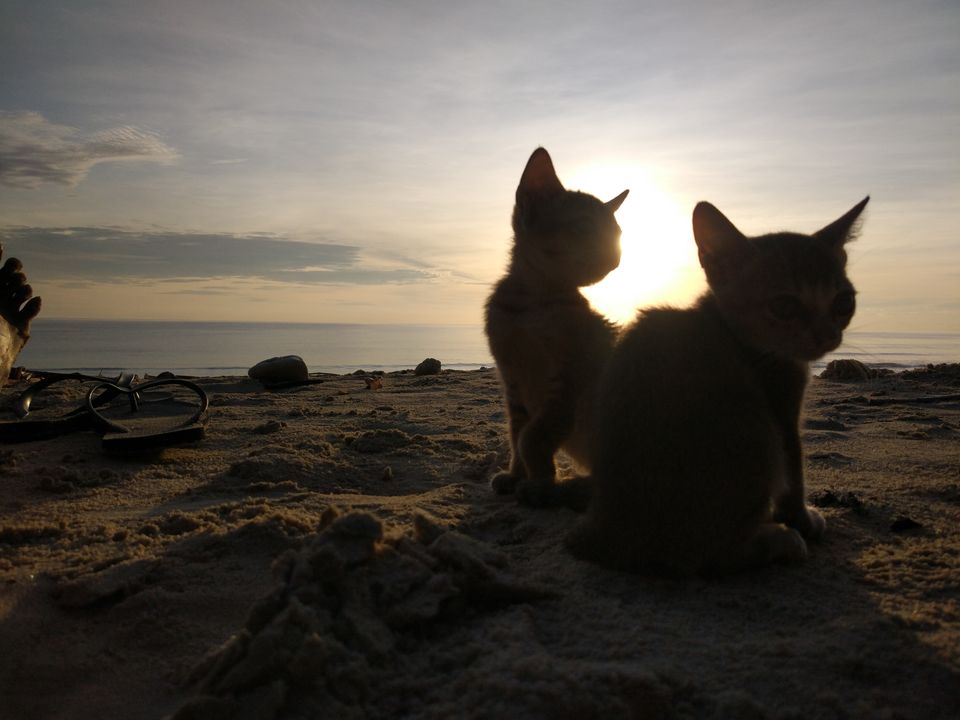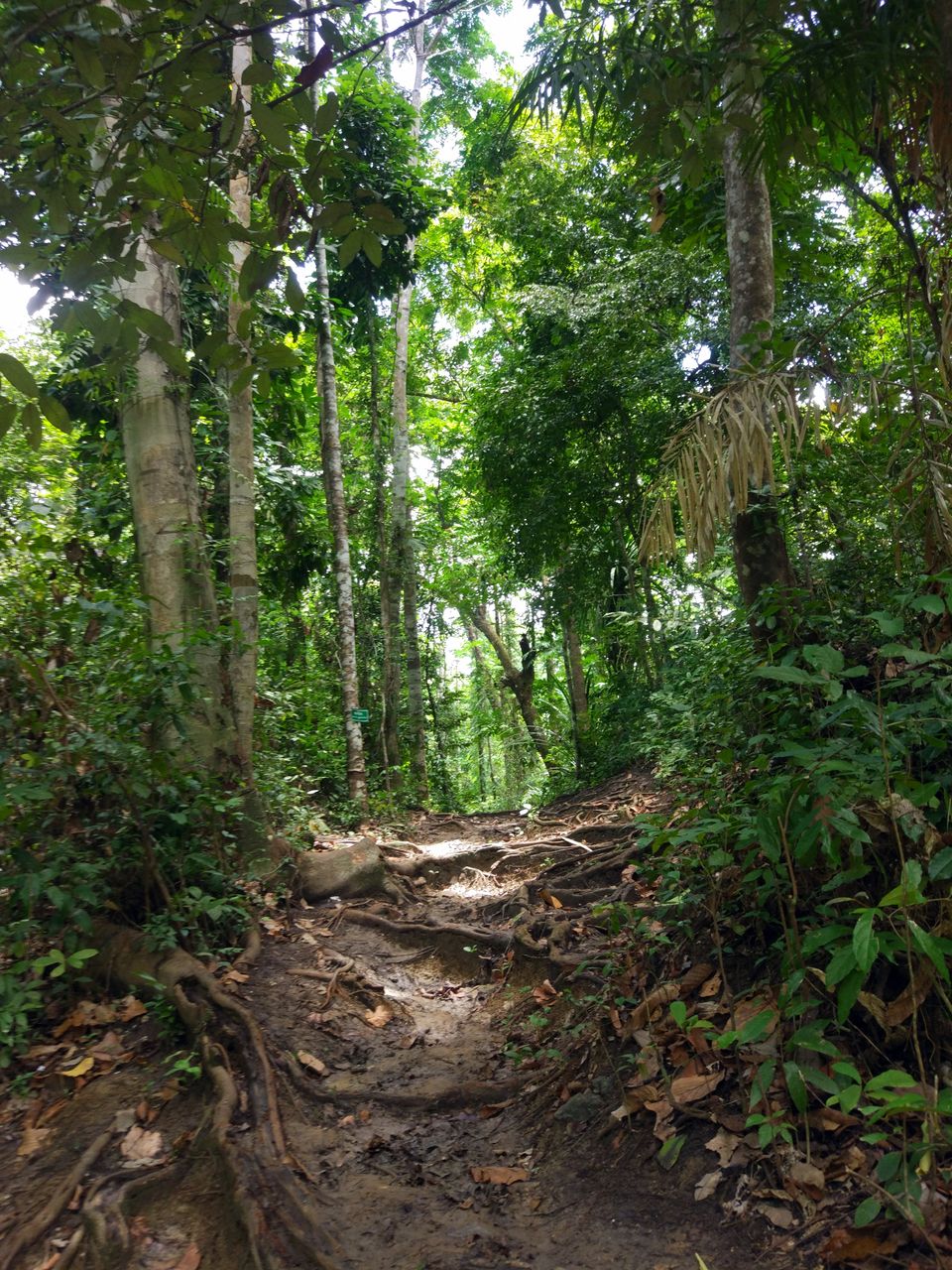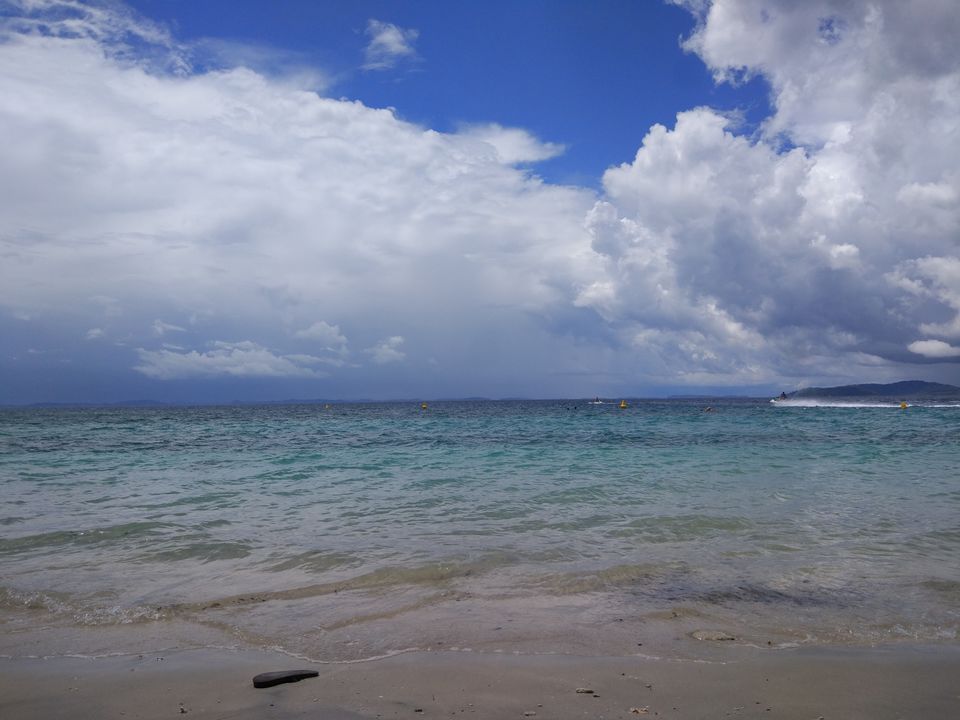 It's time to leave the paradise, I reached the harbour and saw a huge ship on the port it was HUGE! It's the ship used to transport people and good from mainland India to Andaman Island. It was a floating Island everything was huge. I went to my deck there was a bed not a seat this time, kept my bag and went straight to top deck. The ship reached a little late and I was not able to get an affordable room anywhere. Finally I found a shady room on a top floor for the night, it had a bed and working toilet, well enough for me. It was near the main market place so there was a lot of food stalls for me and ended my day with a good south Indian food.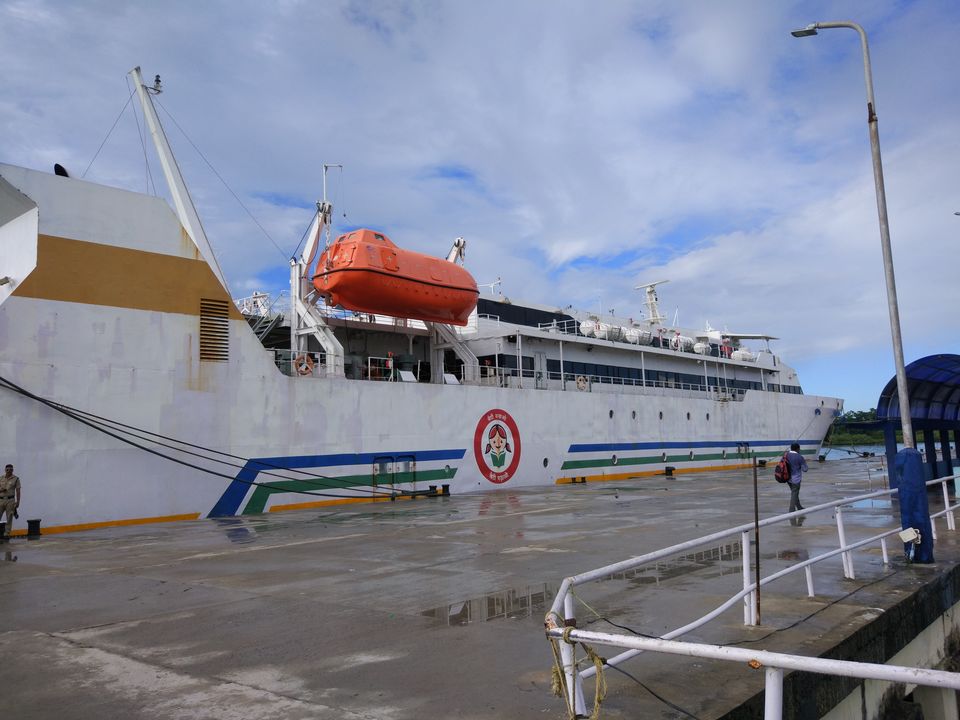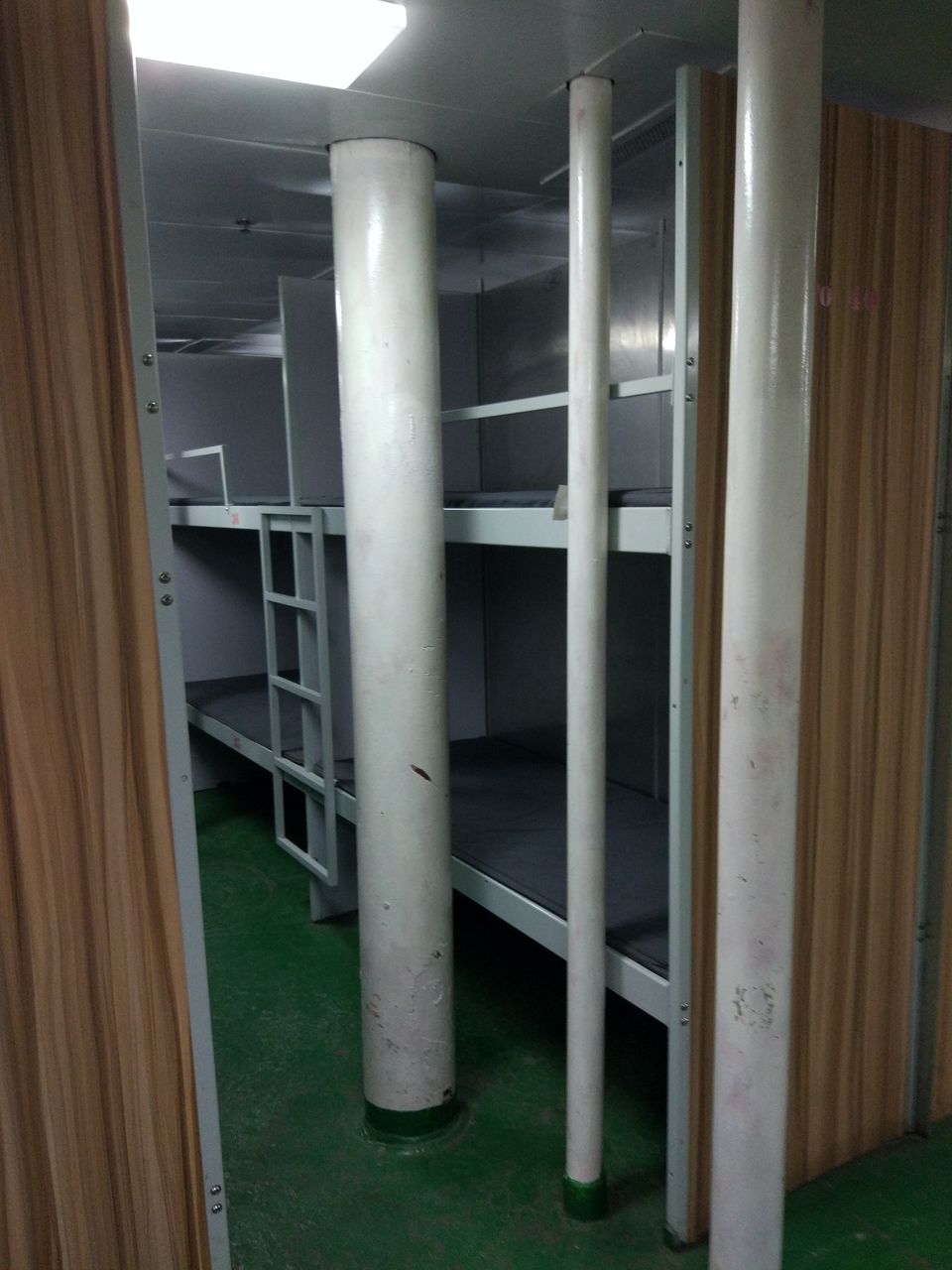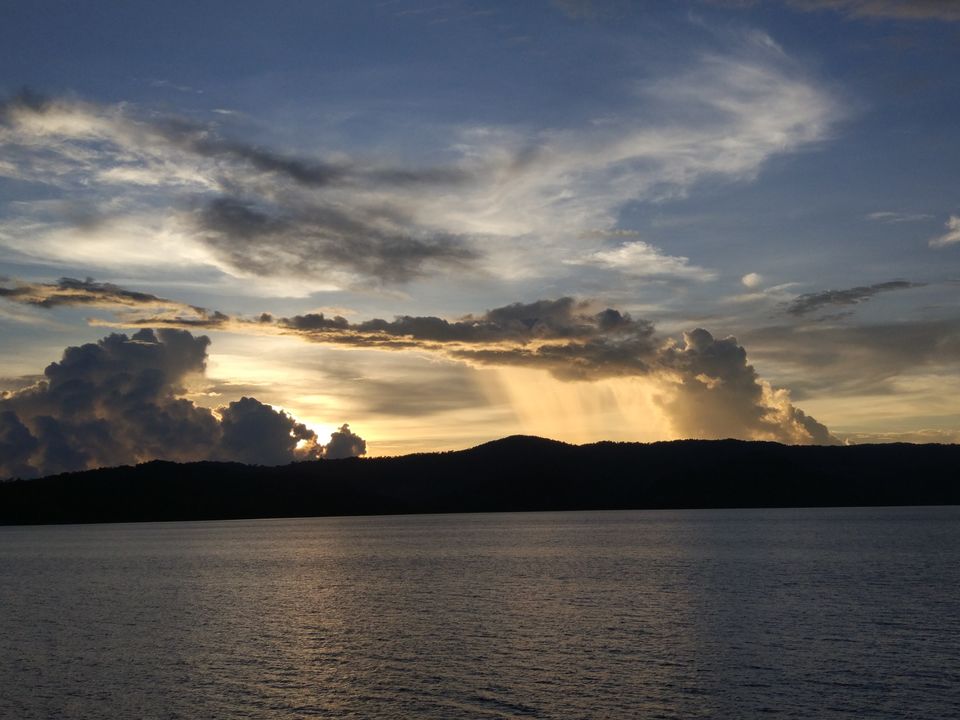 This was the last day in Andaman and I had my flight to Delhi on the evening as soon as I checked out I went to the Anthropological Museum and learnt a lot about the history and tribal community there. After that I reached the Corbyns Cove Beach by taking a bus as I reached I was welcomed by a heavy pour, I got an umbrella from the market and sat under a coconut tree it was very calm. There was a good restaurant in the beach itself after lunch I took a walk across the beach and reached the Japanese bunker and it rained again.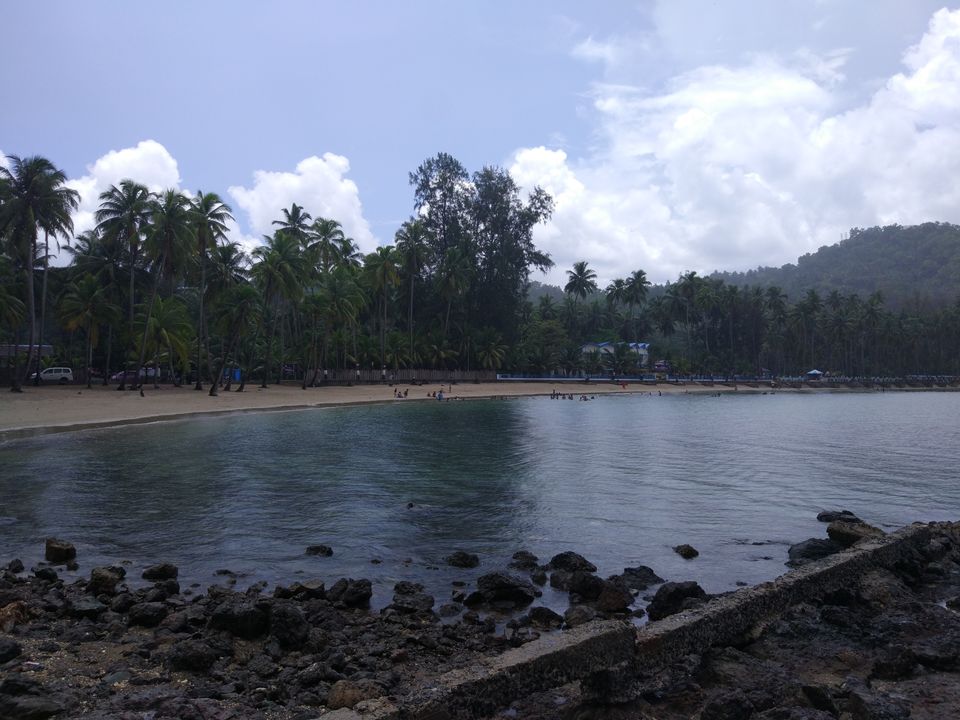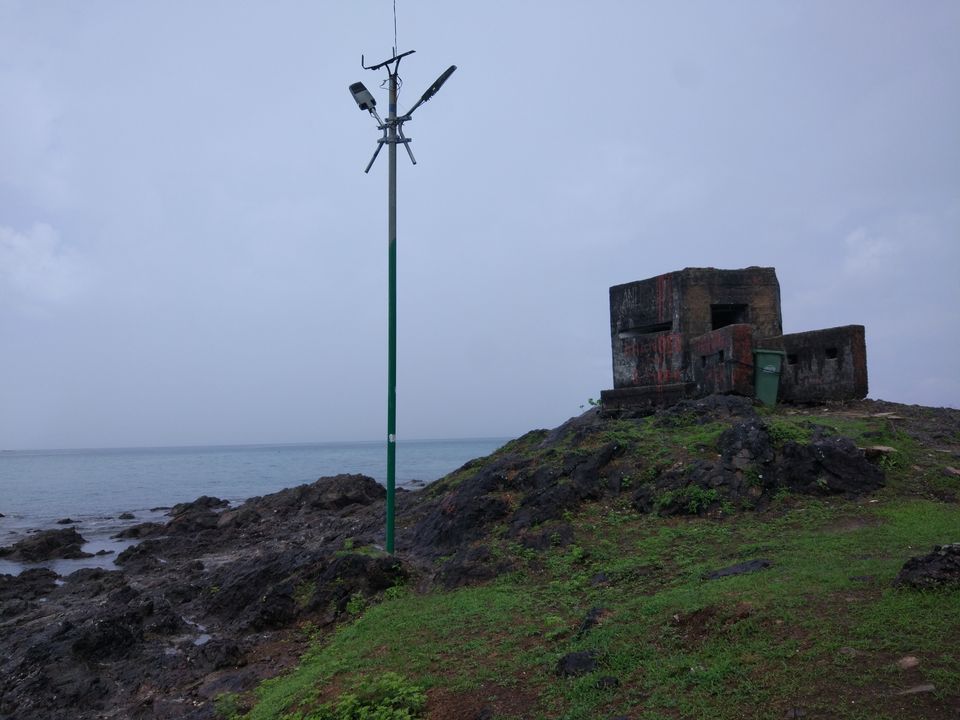 This was on a whole an amazing experience for me it started badly but it ended happy…..Andaman has a lot to explore and Nicobar Islands are another world you need and permission to reach there. Maybe next time!