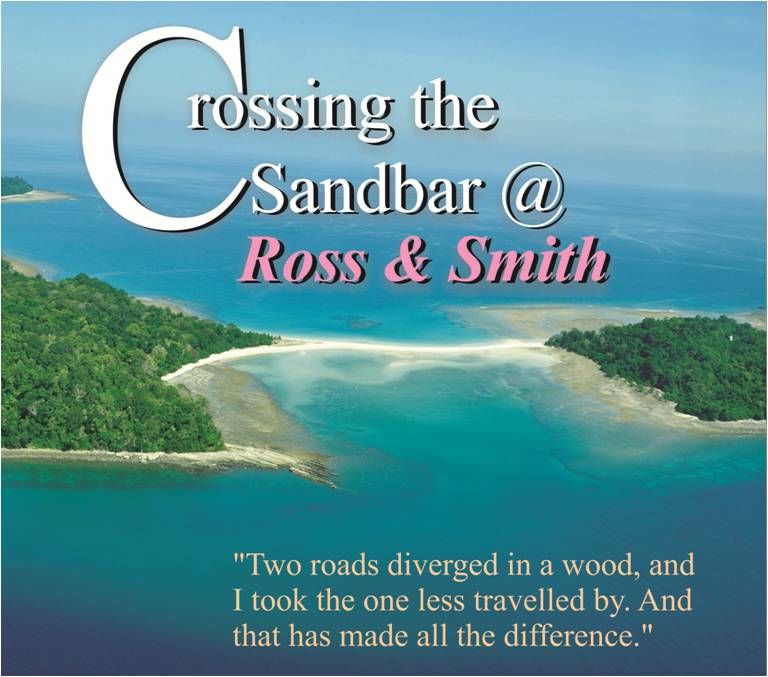 "Two roads diverged in a wood, and I took the one less travelled by. And that has made all the difference."
I remember these lines of Robert Frost when I think about the experience I had while crossing the sandbar @Ross and Smith, two islands connected with a strip of sand thus earning the nickname "Twin Islands" which in itself is a unique spectacle of nature. While on a trip to Andaman and Nicobar Islands, if you have been to Radhanagar beach in Havelock and thought you have seen the best beach in Asia, then wait till you have set foot on the Ross and Smith Islands in Diglipur.
Being a traveller, I always seek out and include lesser known destinations and this is how I chanced upon the town of Diglipur and included it into my itinerary during my trip to Andaman and Nicobar Islands. Located quite far off from Port Blair coupled with connectivity issues, this place has been hidden and off limits to tourists for a long time. But with the opening up of the Andaman Trunk Road (ATR), it has become a possibility to travel so far to the remote northern end of Andaman Islands. The journey is as important as the destination and here I share this journey and the destination with you:
The Journey: Andaman Trunk Road
Sometimes the right path is not the easiest one. The journey from Port Blair to Diglipur by road was quite long (325 kms) but interesting. We experienced the other side of Andaman Islands; the abode of the aborigines, the lush green rainforests, and the villages formed as a result of settlers from mainland India making them their home since decades coexisting and living in harmony.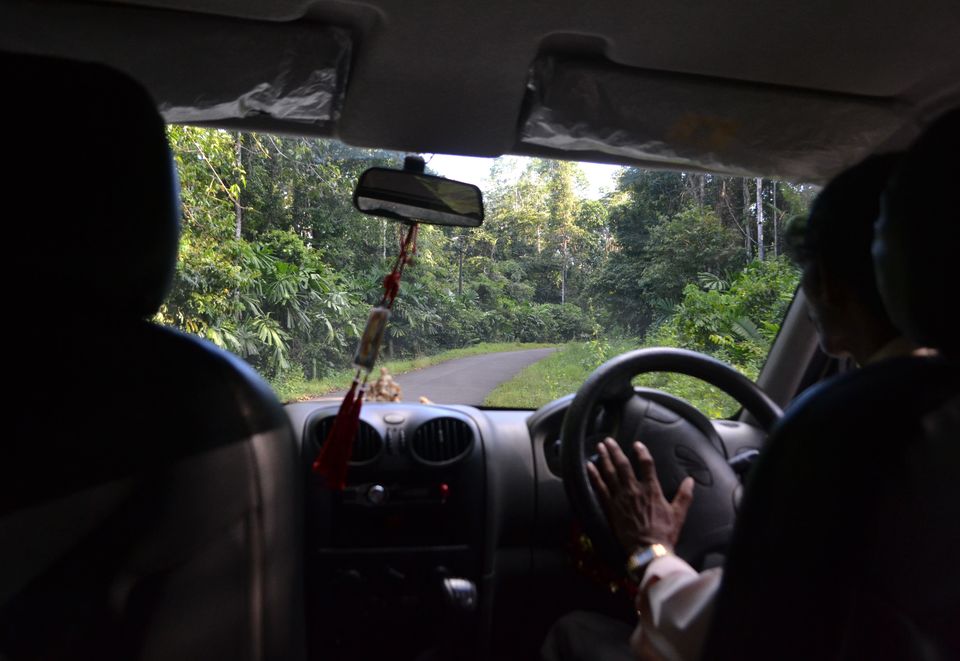 As a stretch of the ATR passes through the restricted area of Jarawa Tribal Reserve, the speed limit is specified at 40 kmph and there are certain time slots during which the vehicles are let inside in convoy system with policemen at the start and end of convoy. Here I would like to emphasize that tribals are the true souls of Mother Nature and deserve respect and they shouldn't be seen as an object of entertainment. As a result of past incidences of their harassment by tourists, there is strictness observed in this part of the road. Photography, interaction or giving food items to the tribal people is strictly not allowed.
At the end of this segment is a creek to be crossed by Vehicle ferry and then you reach the Baratang Island famous for its Limestone caves, mud volcano and Parrot Island. Many tourists do a day trip from Port Blair to Baratang and hence you will see this road full of tourist vehicles till this part of the journey.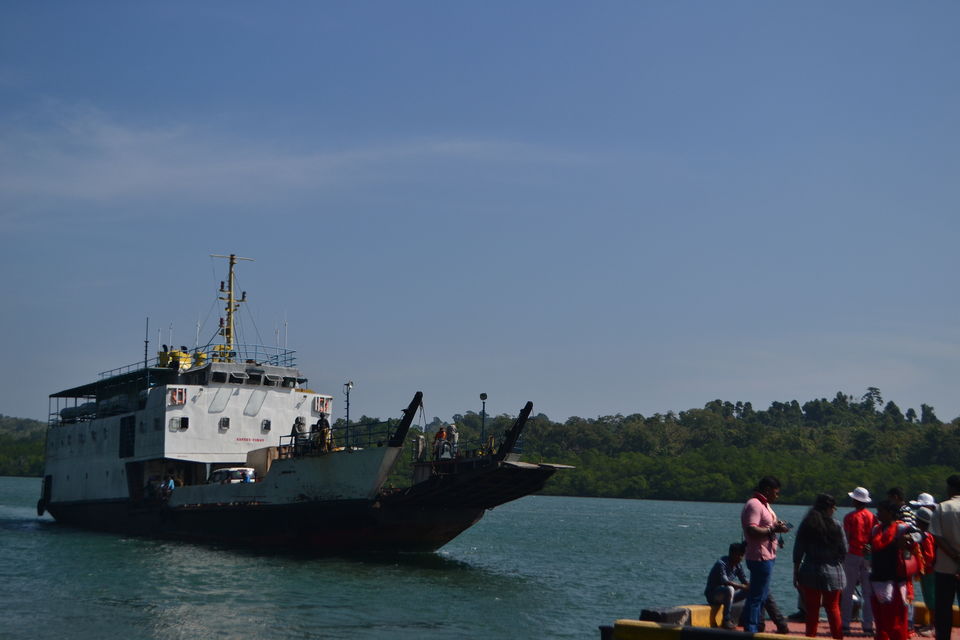 But we kept on moving further ahead as we had a lot more distance to cover in a single day. Now our vehicle moved with a better speed until we reached another creek to be crossed by vehicle ferry. After crossing the second creek we had a few more miles to cover till we reach the town of Diglipur where we had our room booked in the only private resort. Now we were really exhausted and looking forward to crash on our beds.
The Destination: Diglipur
Encountering a place which shows negligible signs of tourist influence is like hitting a jackpot for an explorer. In this era of urbanisation and fast paced life, it is a pleasure to stumble upon an experience of a laid back life where business happens as usual and life sets its own pace. Diglipur is the largest town of North Andaman Island. This is the place where agriculture is still the norm and the city of Port Blair (apart from mainland) gets its supplies of farm produce and fresh vegetables.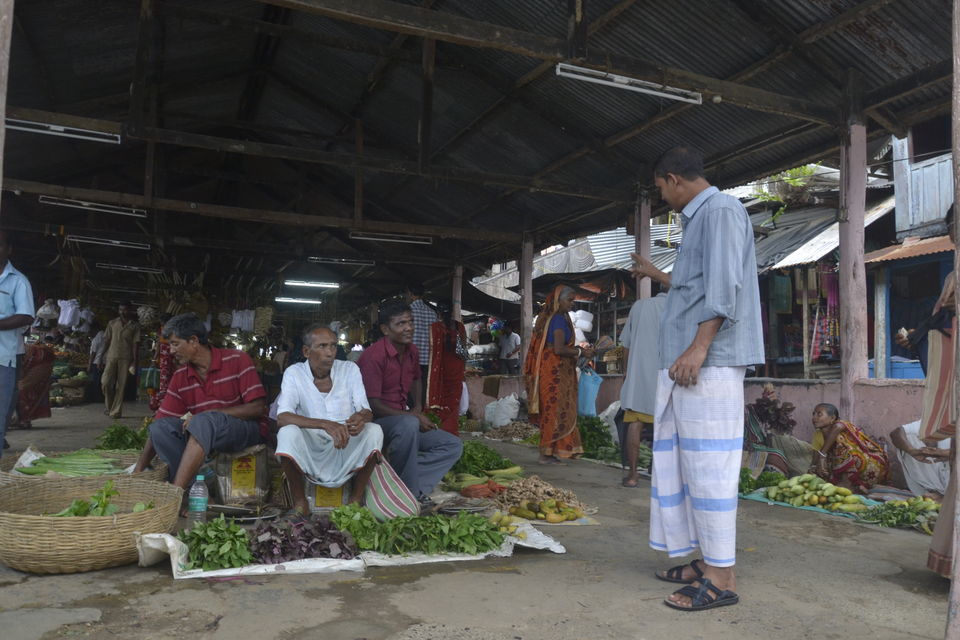 As we were now really tired of the long day on the road, we had a quick refreshment, checked into our room and had a sound sleep. The next day we woke up early and went to the beach approachable from the resort area. We witnessed one of the most surreal sunrise on that day and we forgot all our tiredness of travel the day before. And now it was time for us to get ready for the attraction for which we took so much pain: Ross and Smith Islands.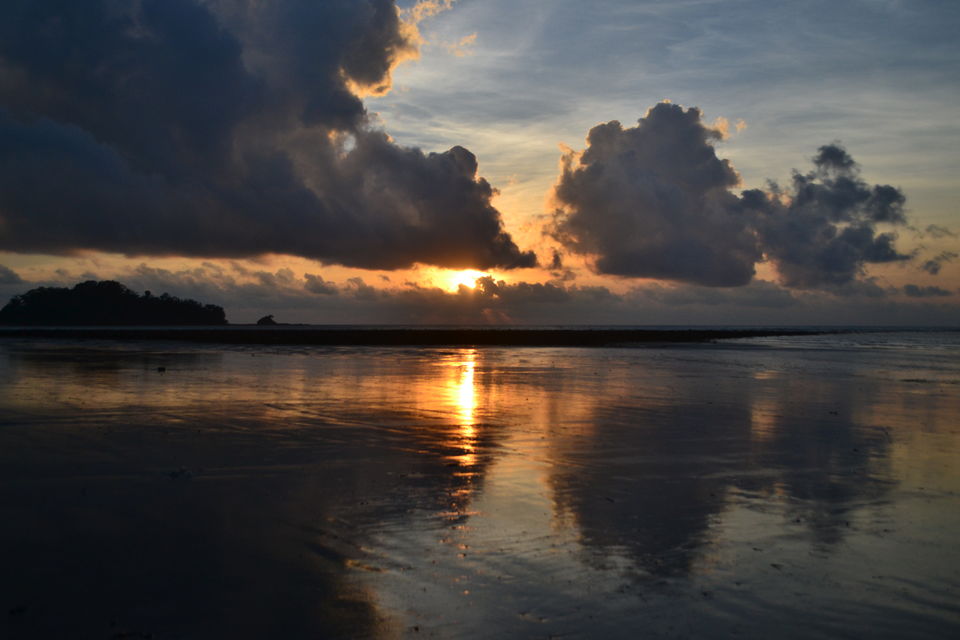 Our driver took us to the jetty from where we had to take a shared boat to the Ross and Smith Islands. After a 20 minute boat ride, we were on the one island and we would see another island. It was just the two of us and a family of four apart who shared the boat ride with us to that beach. Having heard that the water would be waist deep and that we can cross the sandbar to the other island, we decided to keep walking on the narrow sandbar which eventually vanished into the sea midway between the two islands. Being non swimmers we honestly didn't want to take a risk in this no man's territory. Just where the sandbar vanished, both of us sat down and enjoyed the marvel of nature. We were there in the middle of nowhere and surrounded by sea all around us. Once we sat there, we felt childlike thrill inside.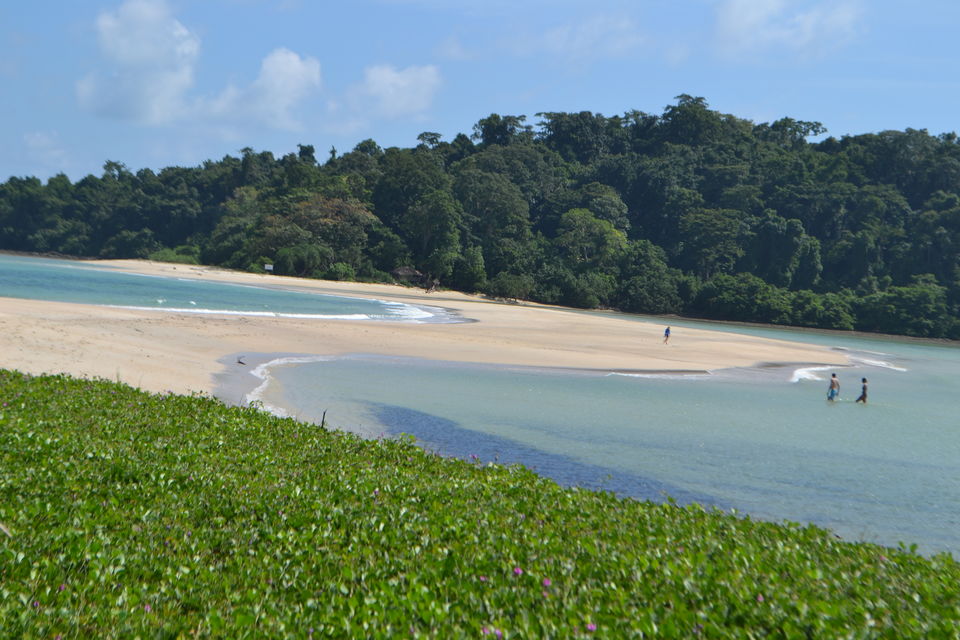 Let me introduce you to the twin islands of Ross and Smith; a hidden paradise in the Andaman Islands where a negligible fraction of tourists venture. Calling them beautiful is an understatement. A visit to these islands is simply an 'out of the world' experience for those who love exploring and setting foot on places less travelled. The pair of islands is home to untamed wide virgin beaches, offering shallow swimming area on one side and best dive and snorkelling sites on the other.
The Ross & Smith islands are located far-far away from the tourist centres of Andaman Islands and eventually very few visit or even know about their existence. The two islands are uniquely connected by a sandbar making it an experience to cherish for life! The sea tide plays hide and seek by submerging the sandbar during high tide and revealing it during low tide. The scene looks like those exotic destinations shown in the movies with awesome hues of blue and tropical islands with sand around it. So be here before more people find out this little secret and they turn it into a typical touristy place.
Those who make it this far are fully rewarded by ruggedly beautiful natural wonders. Apart from the experience of the twin islands of Ross & Smith, the place is also famous for turtle nesting which happens from December to March every year. Kalipur beach is an ideal turtle nesting ground and is the only beach of its kind, where four species of Sea Turtles viz; Olive Ridley, Leather Back, Hawks Bill and Green Turtles call their home.
Another attraction here is the Saddle Peak, the highest point of Andamans. A trek passing through the subtropical forests with a local guide is possible here from Kalipur beach and it takes approximately seven hours giving incredible views of the archipelago from the peak. A range of lush evergreen forest territory with 13 indigenous birds species, 36 indigenous species of insects, 6 species of indigenous trees, this place is rich bio-diverse nature paradise. This is also home to Kalpong river; the only river of Andaman Islands.
All in all, this entire place has a lot of tourism potential but still to be discovered by many. So don't forget to make them a part of your itinerary when you travel next to Andamans. Come here and enjoy another side of Andaman but be cautious of being a responsible traveller. Enjoy the place and help sustain the beauty for generations to come.
*The article was originally published in Andaman and Nicobar Administration's magazine: A&N Quarterly designed by Design Arts, New Delhi