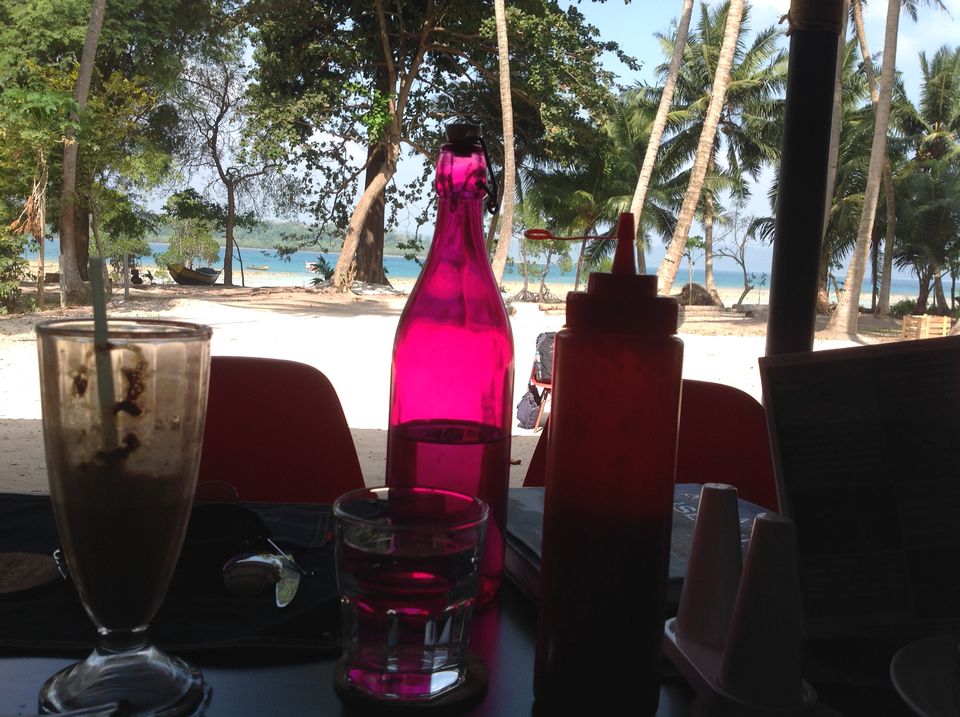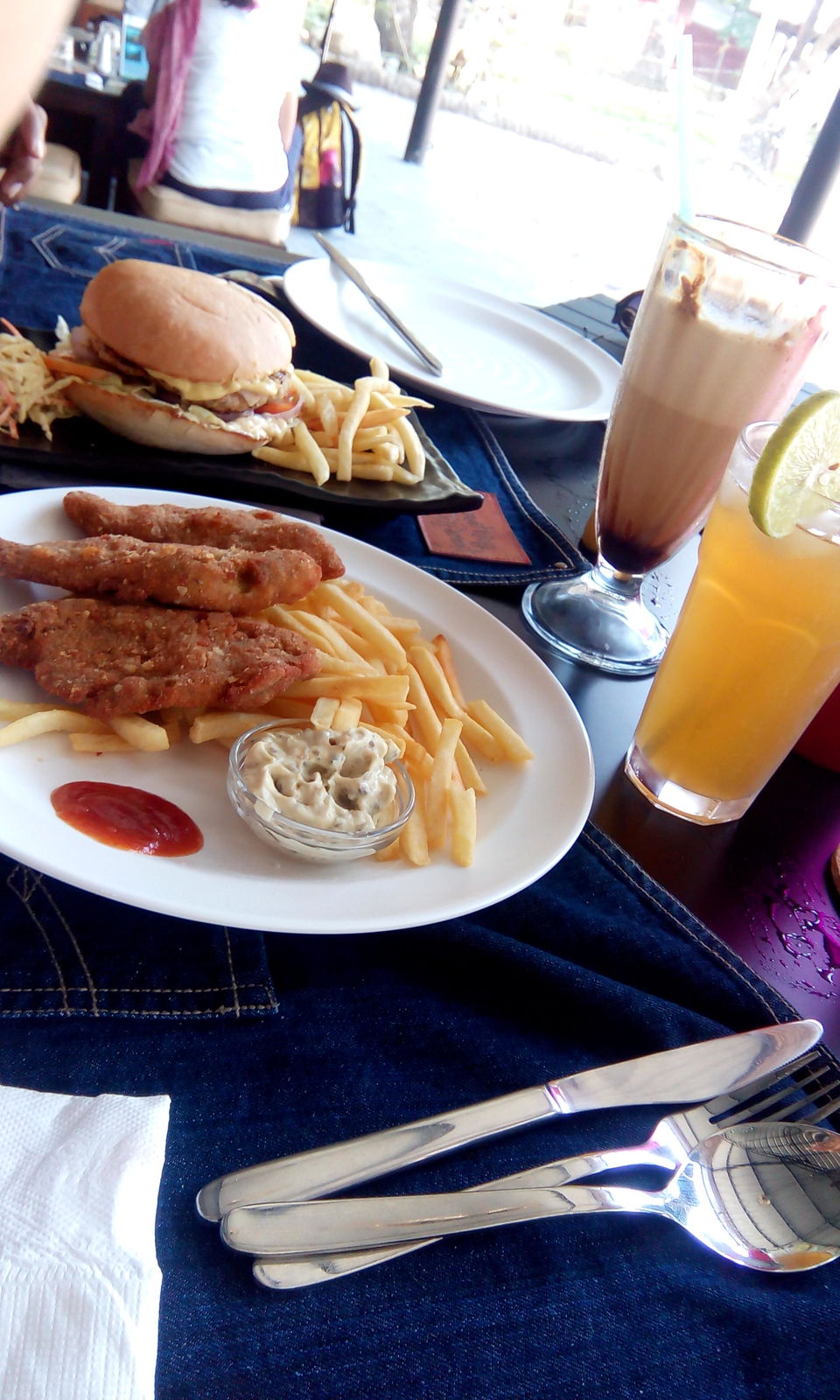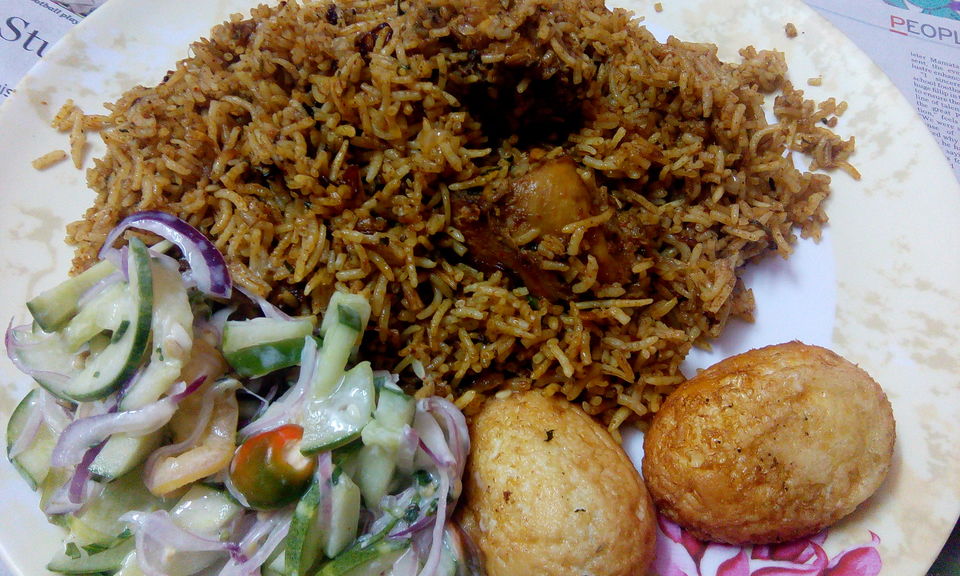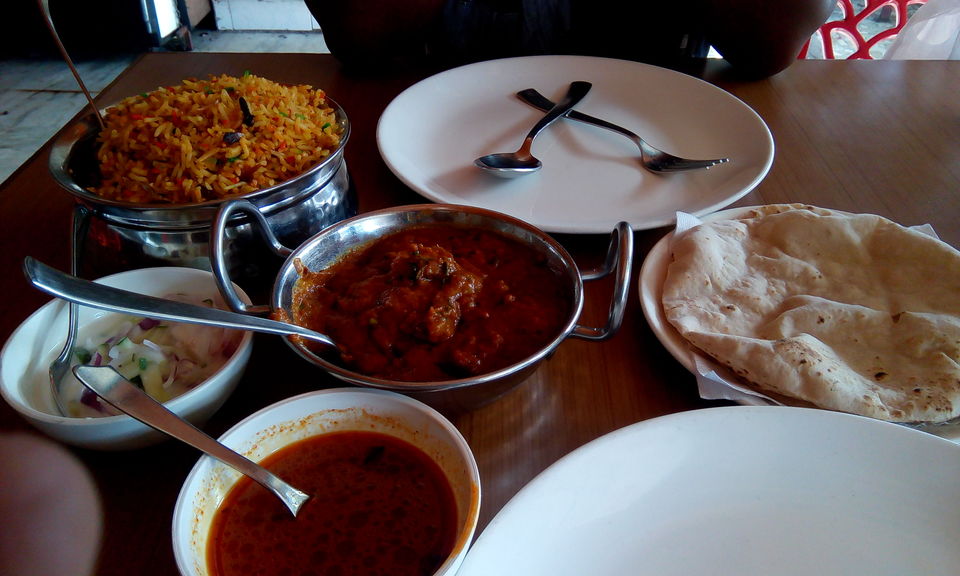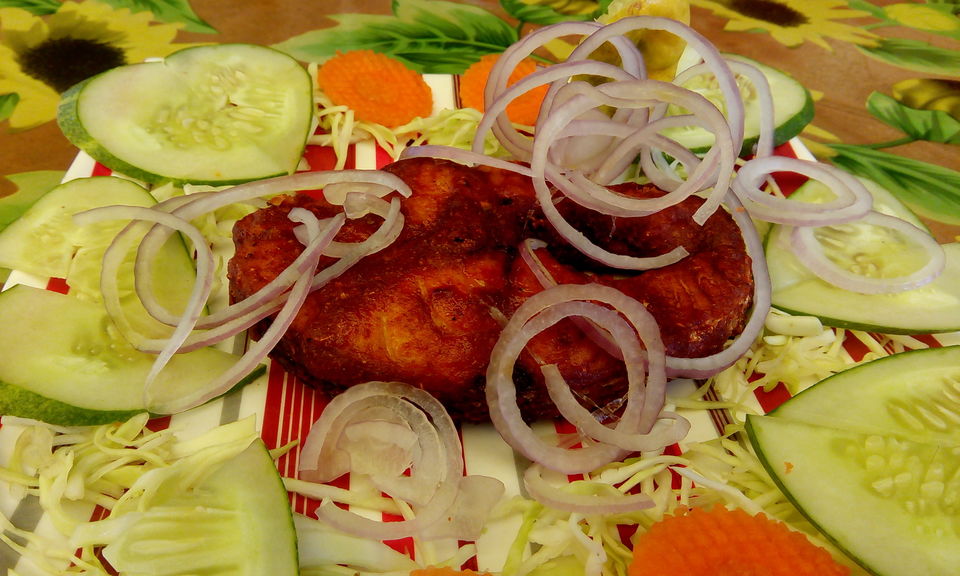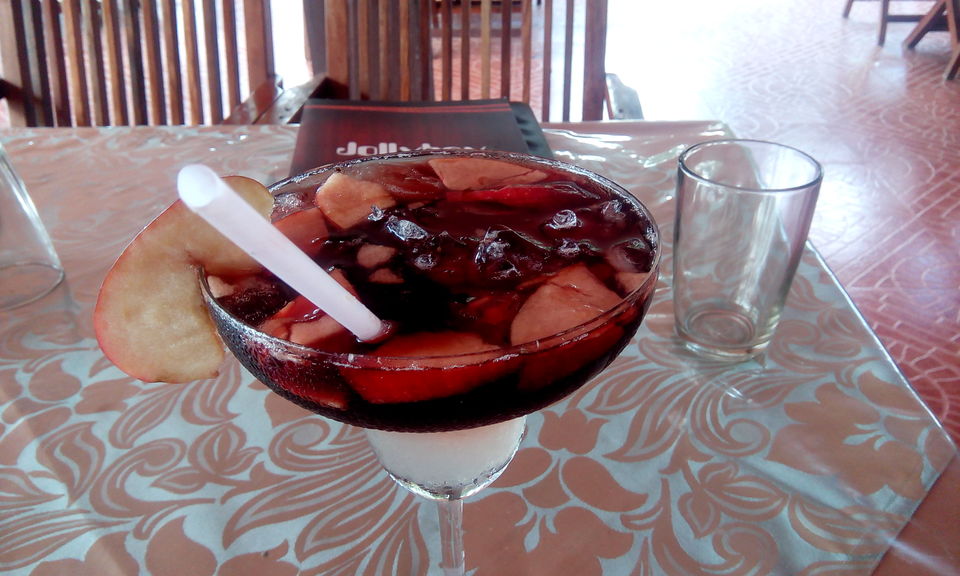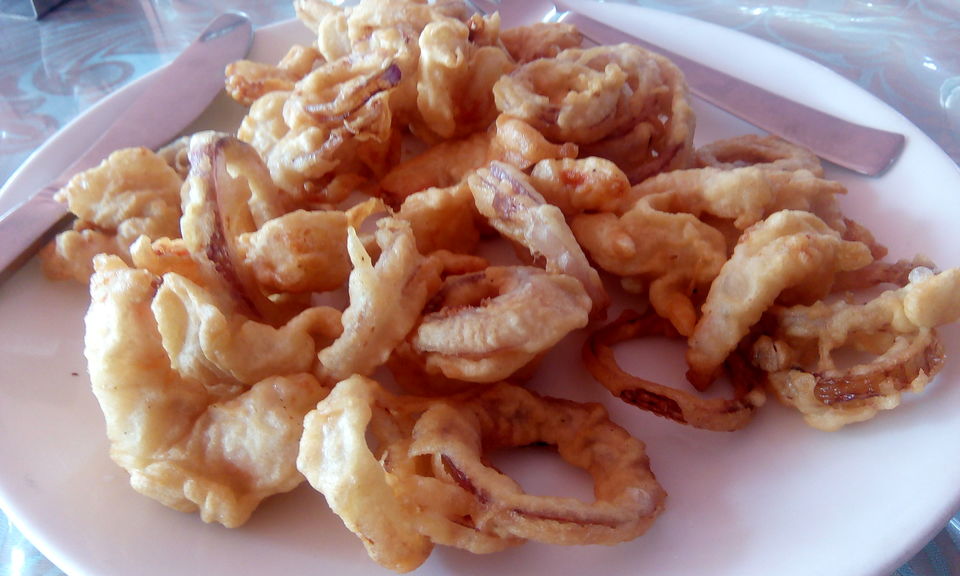 10 days in the Andamans and that too living at a house of a person who does not know cooking meant that I got an ample chance to discover the best places to eat in the Island. This post dedicated only to food will quickly take you through the must-visit places and the delectable dishes to order. And guess what, Andaman is not only about sea food-it is a vegetarian paradise and very strongly influenced by South Indian, Kolkata and Bangladeshi cuisine!
When in Port Blair, try some amazing and very spicy Biryani. Think Andhra Biryani with very strong flavours of ground spices and lot of green chillies. Eat it best at 'Gem Restaurant' and Ananda Restaurant (near Aberdeen market). Ananda is also a very famous restaurant to eat at the capital and most of the autowallahs would be more than happy to take you there.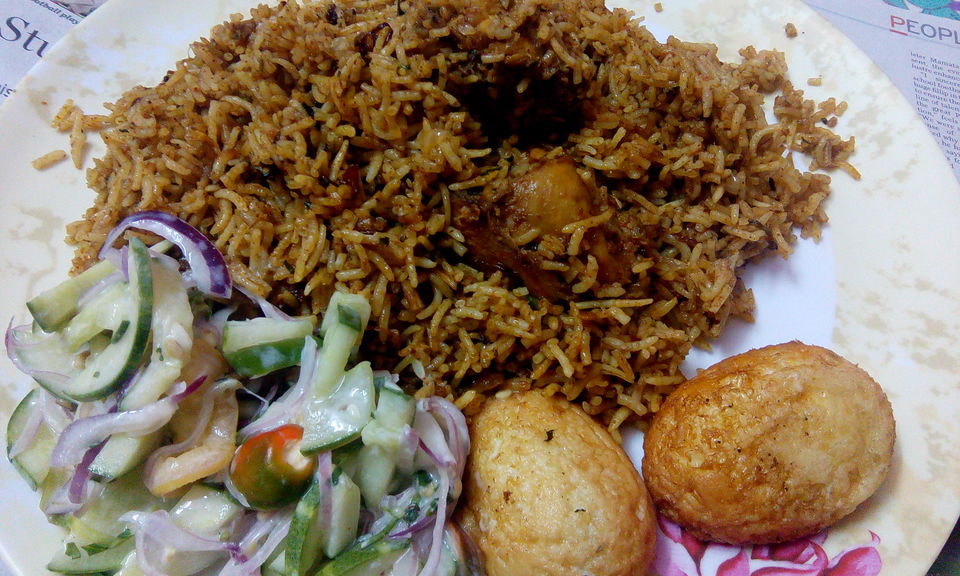 Breakfast at Port blair would always be for us at Middle point at a dhaba, in front of Sun Sea Hotel. Try their freshly made vadas, sambhar and definitely Idli. And, this is coming from a person who loves masala dosa and avoid the bland idli. But I loved the light and fragrant idli at this place. Go for it!
Some not to miss eateries at Andaman:
'Something Different' at Havelock beach- They got their burgers and cold coffee absolutely right! This restaurant with quirky design and lot of open space faces the blue sea. You will love the experience here.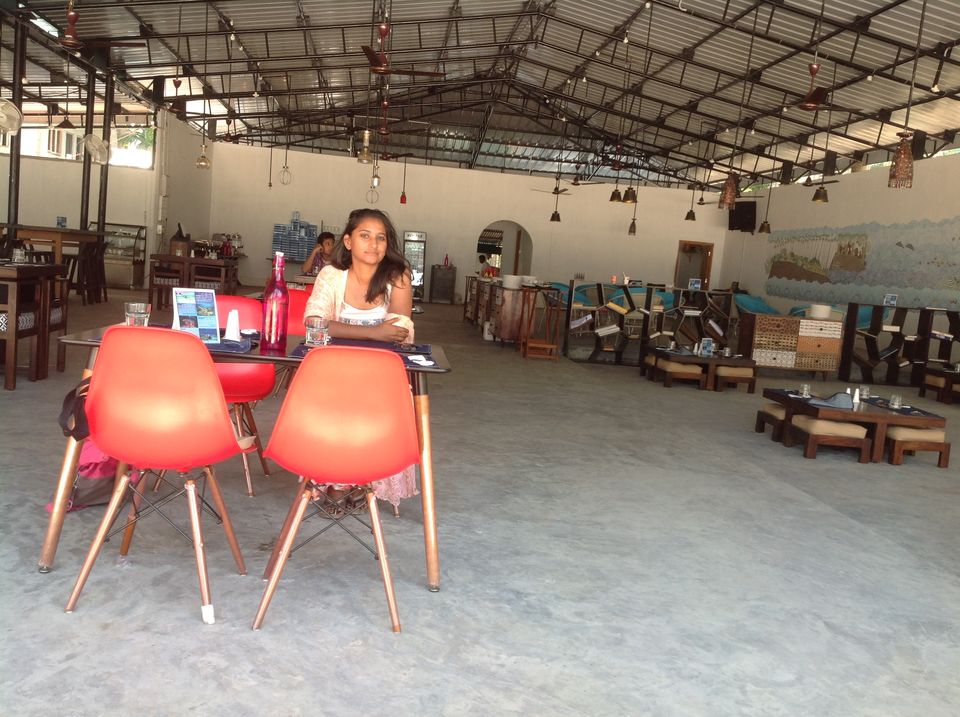 Ocean Blue Restaurant- A place which serves super good continental fare- satisfied our craving of ham and extra cheese sandwich. It is on Marina Jetty from where we take the speed boat to Ross Islands. Enjoy the view, wind and cheese there!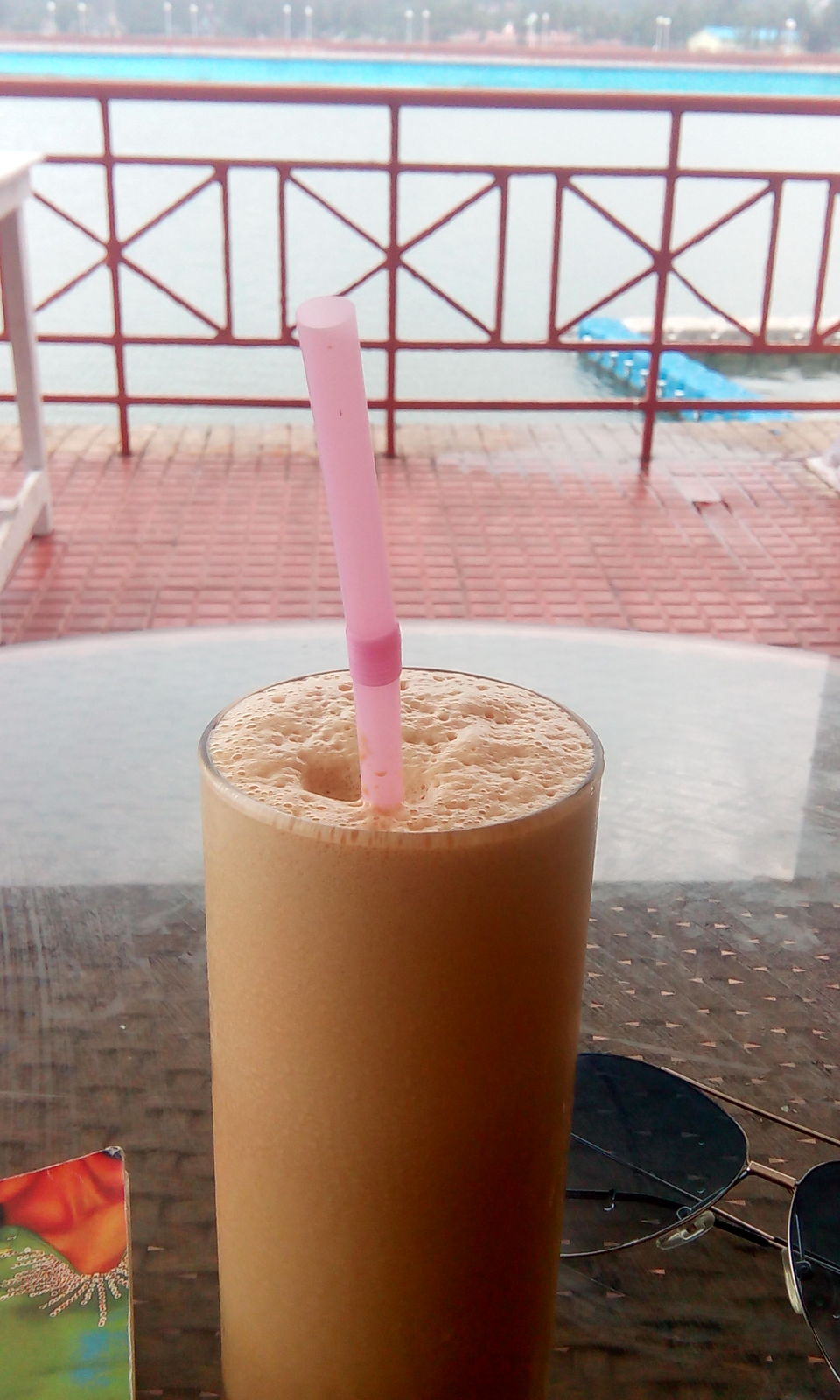 Sea Princess Hotel at Wandoor Beach- They have a Bar and a Fine dining restaurant near the beach side. Perfect Sangria, soothing music and delicious Golden fried prawns. This place was the highlight in my trip. Wandoor beach is also one of the most beautiful.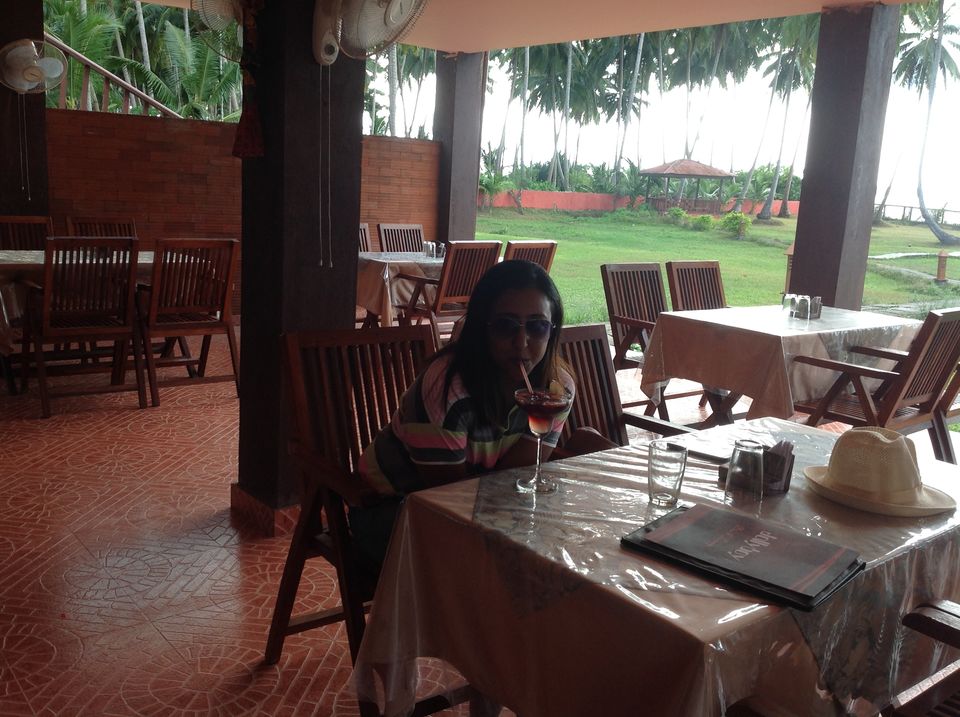 Corbyn Beach in Port Blair is one of the beach which has shacks serving hot fried pakodas and chai. Do try the banana fries and Mirchi Pakoda with coconut water. Life!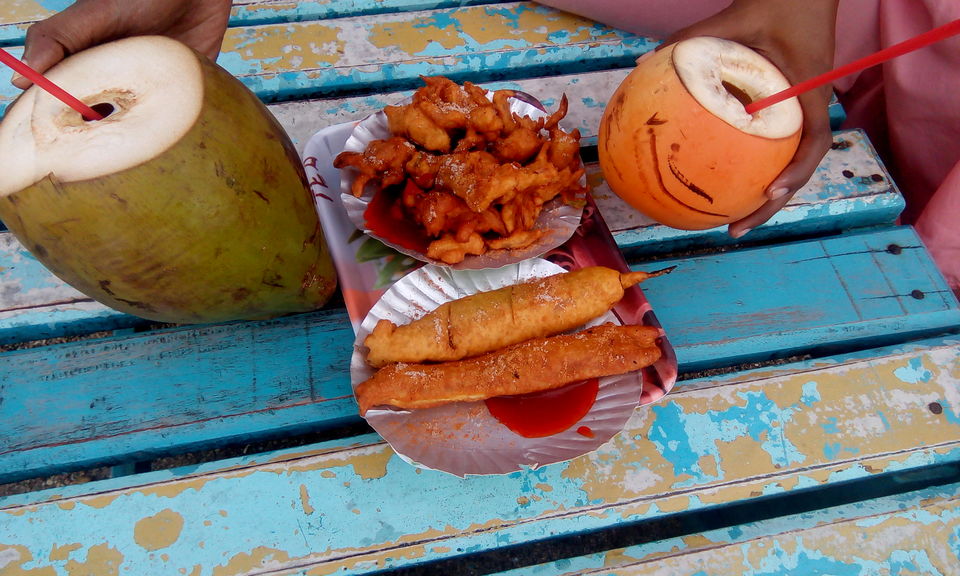 All special treat for all vegetarians- do head for 'Annapoorna restaurant'. Liked the thali but loved their tomato rice. I am still drooling thinking of it. Word of caution- It is super hot, thanks to again, use of ample thin green chillies! Ask them to reduce the chilli, if you can't take spicy food.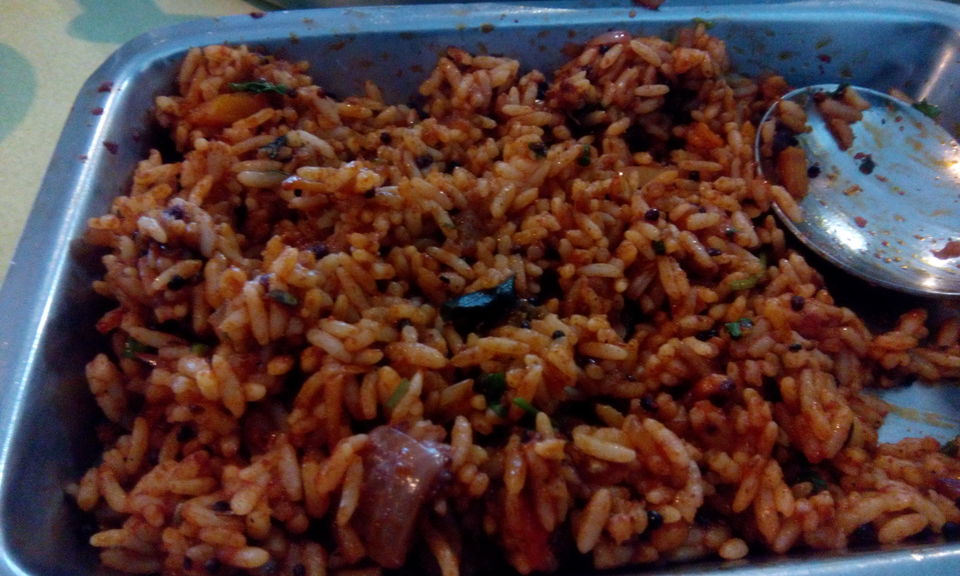 The last night of our trip, we 2 girls decided to celebrate the success of my trip and went to enjoy some drinks and music at Hotel Shampon- Pink Fly Bar. Enjoy the shots and if you are lucky like us, you may get some starters with the compliments of the bartender! Chilly paneer was pretty good!
Also, Light house is a great place for fresh crabs, fish and lobster. You choose the kill and they barbecue, grill or curry as per your wish. Go for 'Megapode Restaurant' which is pretty good too!
Another interesting restaurant called AFC, Andaman Fried Chicken at Port Blair. If this reminds a little of KFC here, you will be in shock when you Go-In. This is a complete copy of our dear KFC complete with menu, decor and the works. Go for the experience! 
Chidiya Tapu is a beautiful tourist spot for picnic and gorgeous beach side. The constraint is that you will get nothing to eat there. Pack some food and enjoy a picnic there. Wish someone had informed us about it! Also, when you are taking a ship to reach havelock, North Bay or Ross-carry some sandwiches or vadas with you!
So eat your heart out at Andamans and to know more about sight seeing and scuba diving at Andamans, check out my other posts! Also, if you discover your favourite eatery at Andaman, tell me about it!