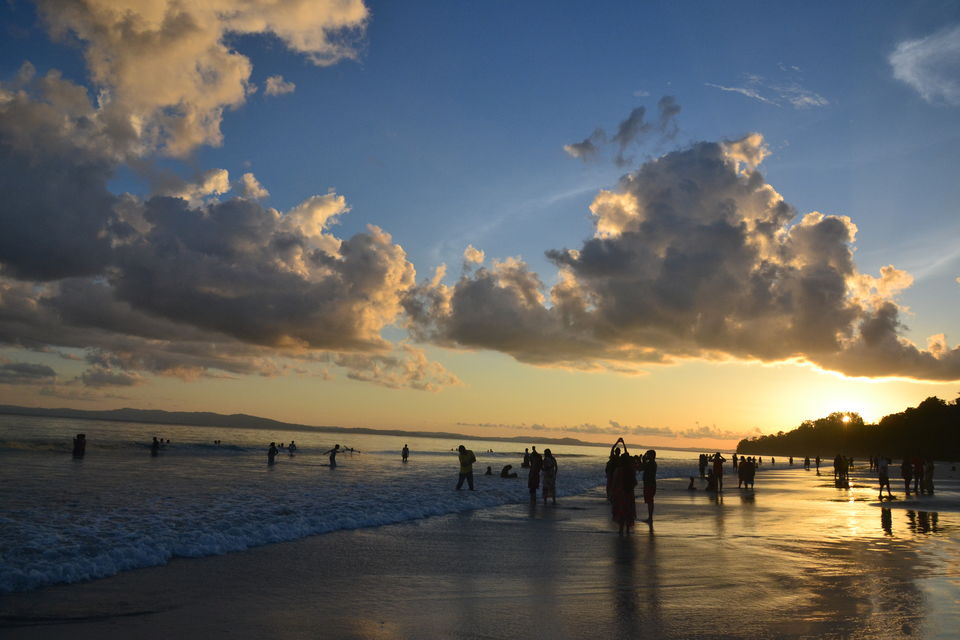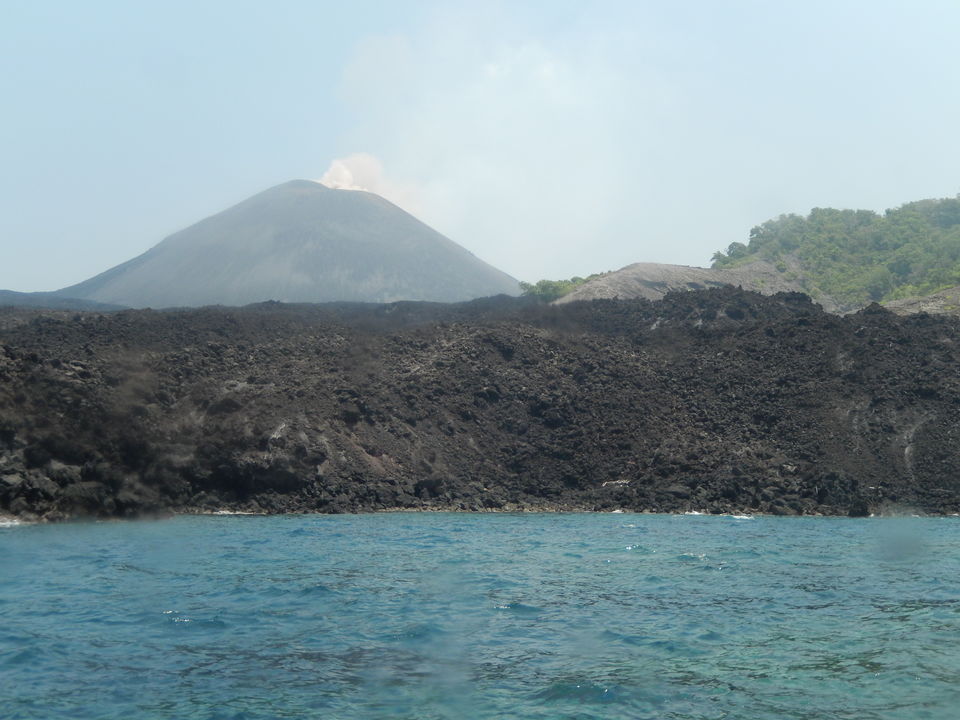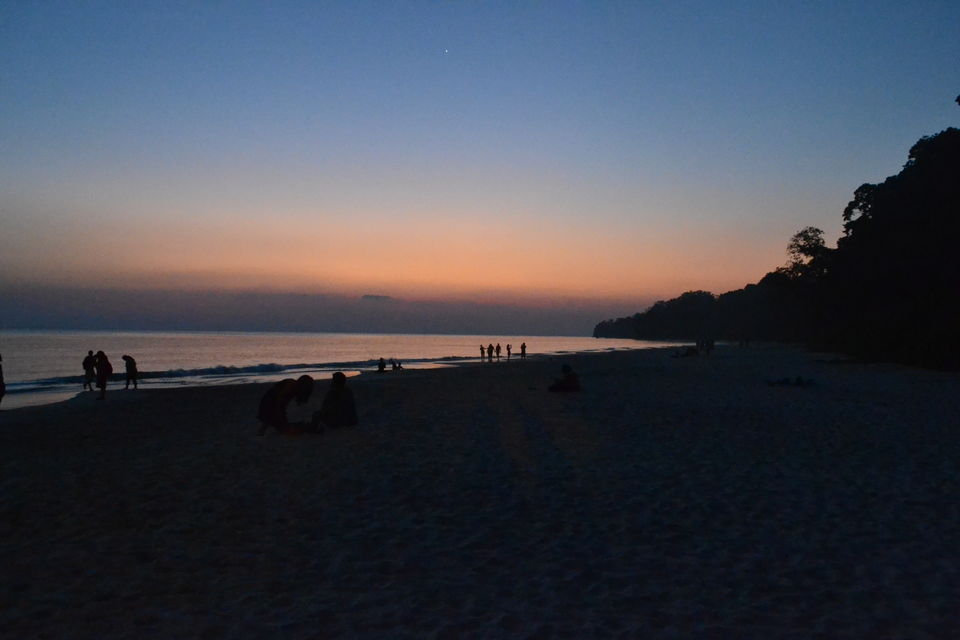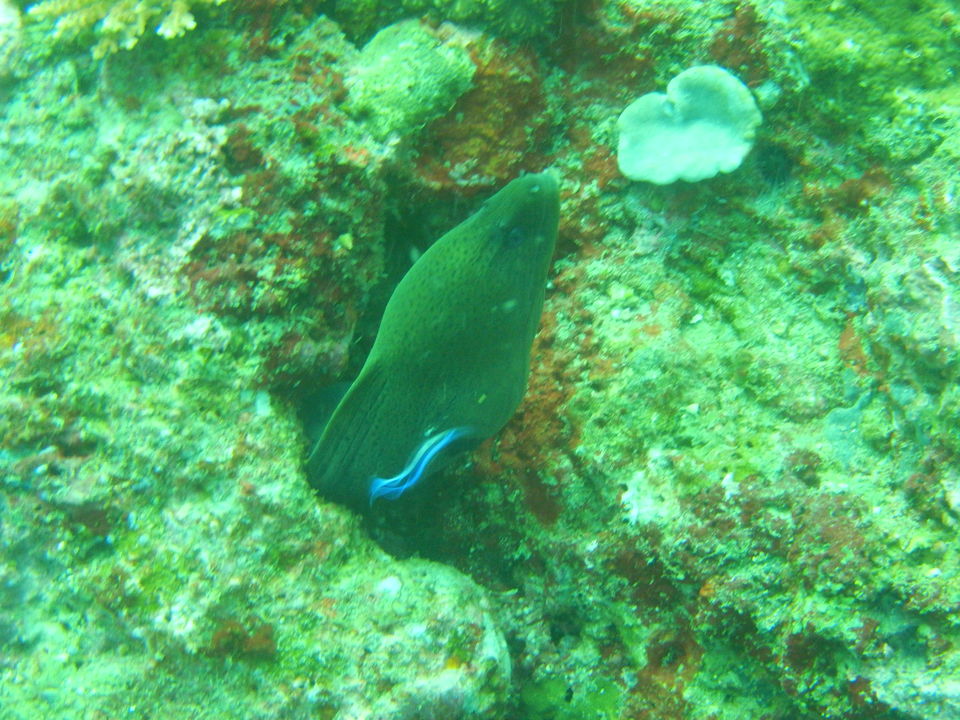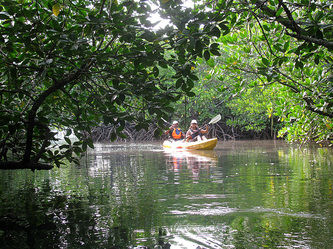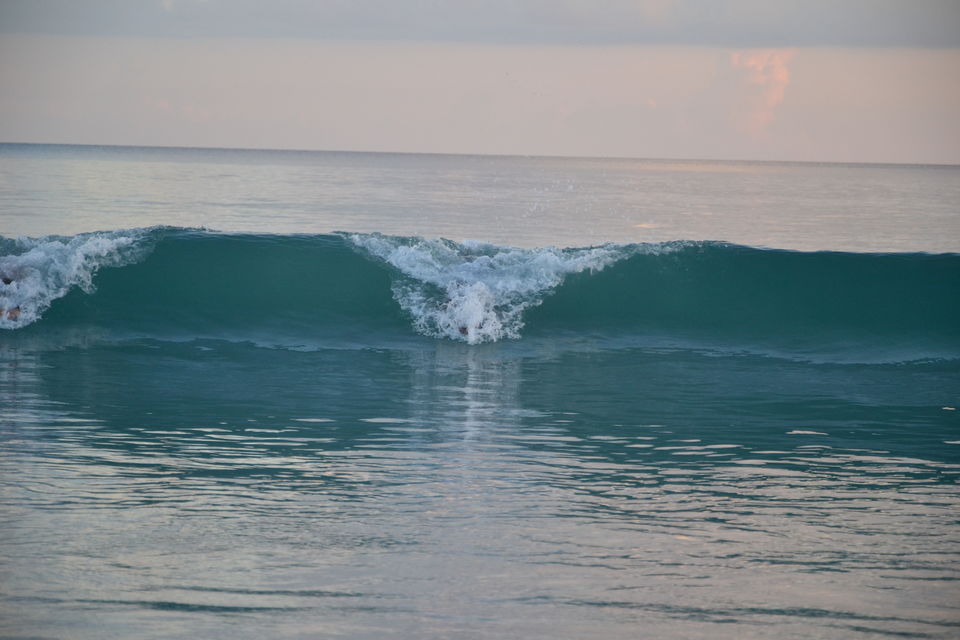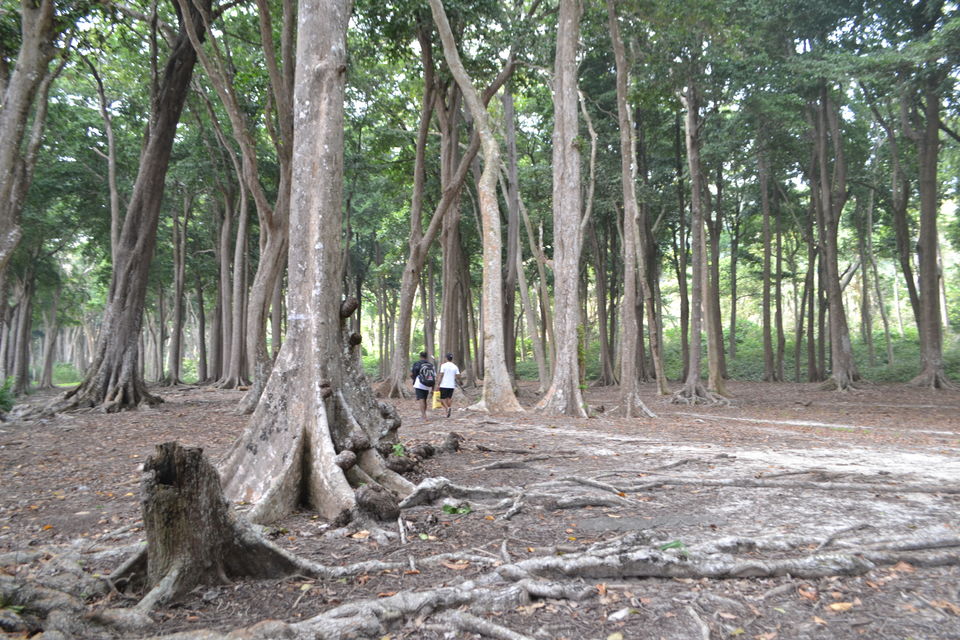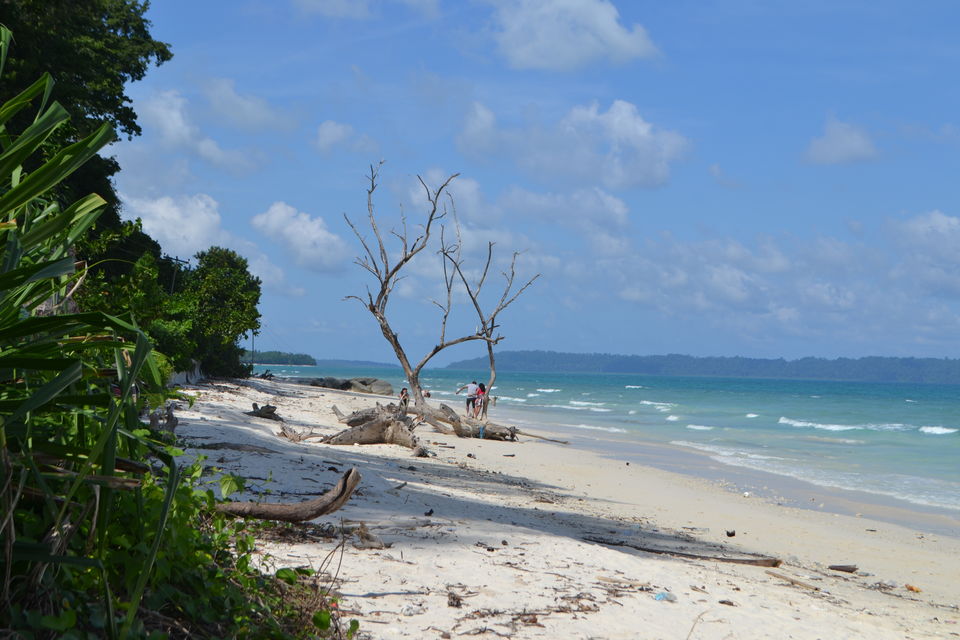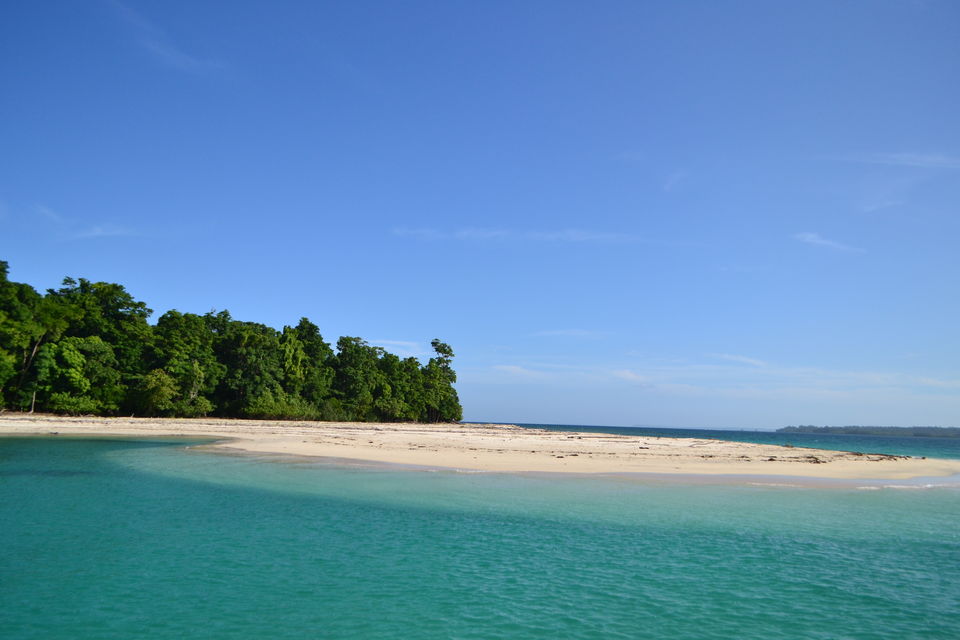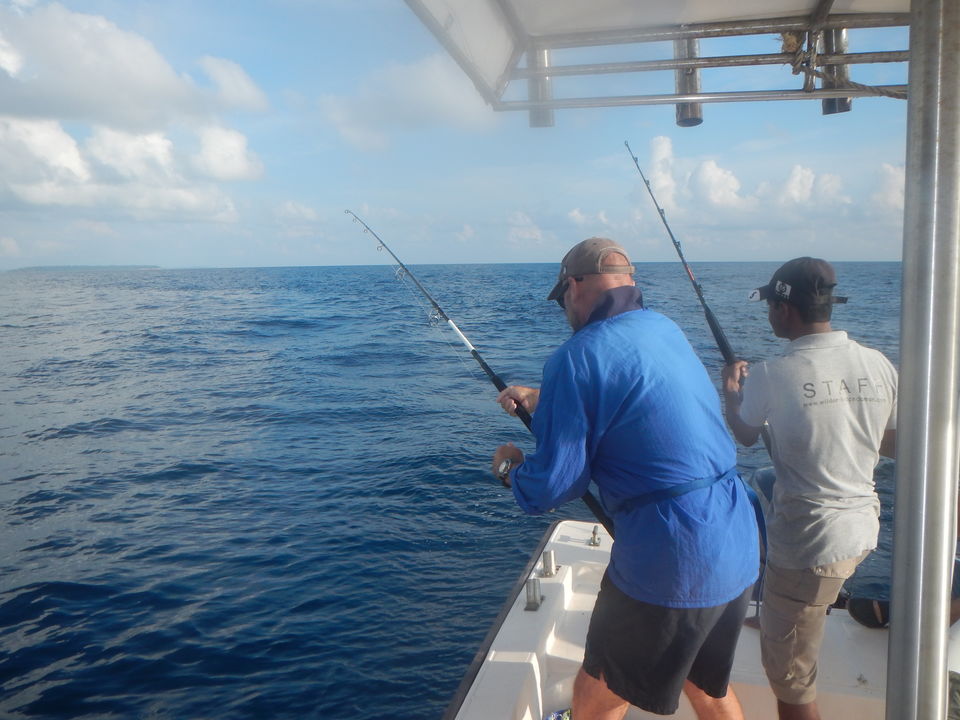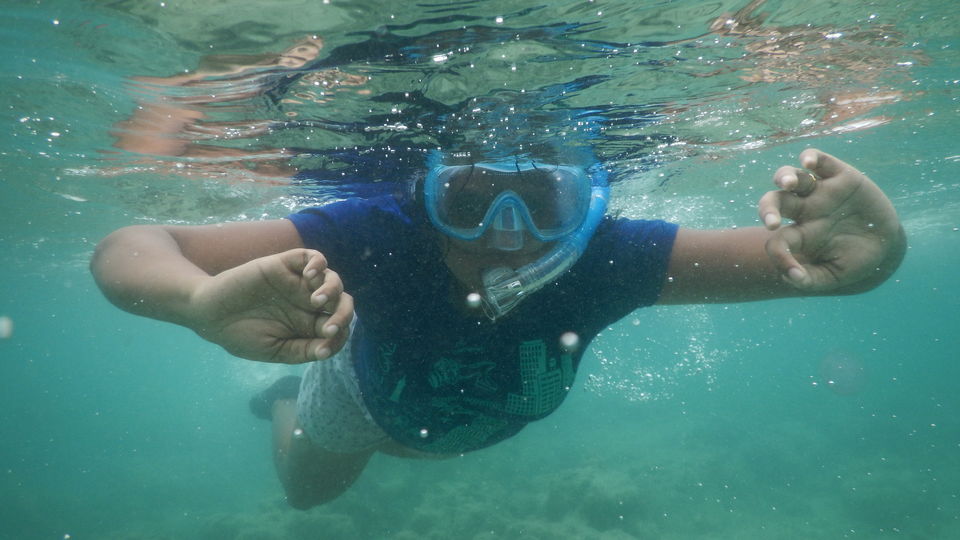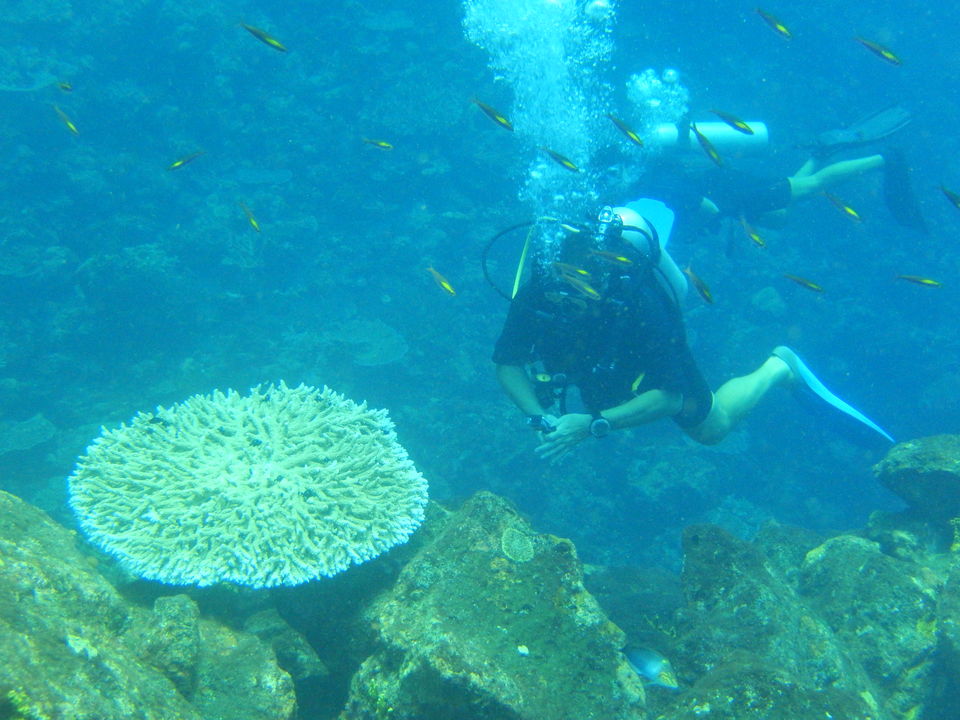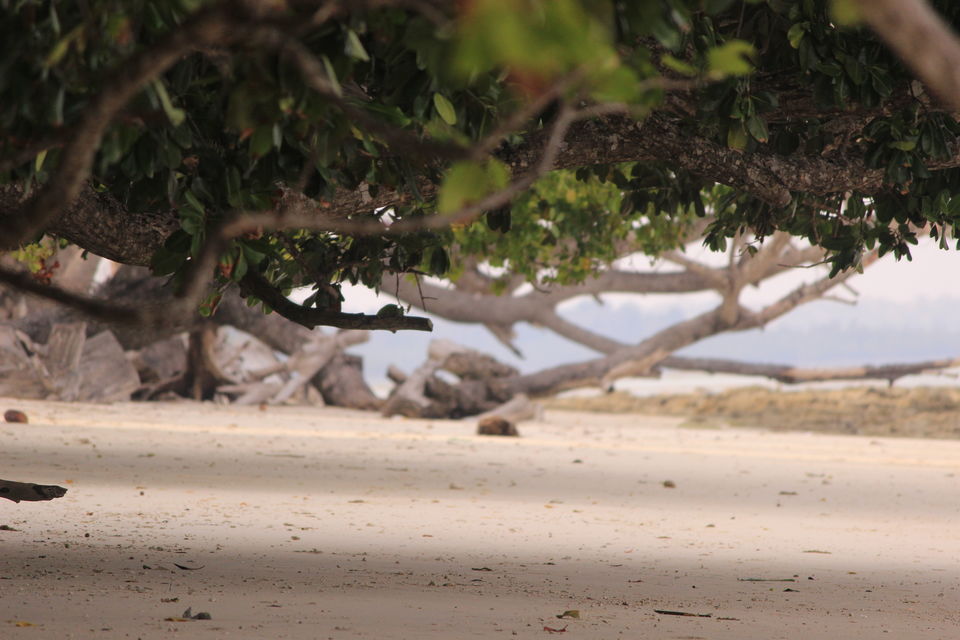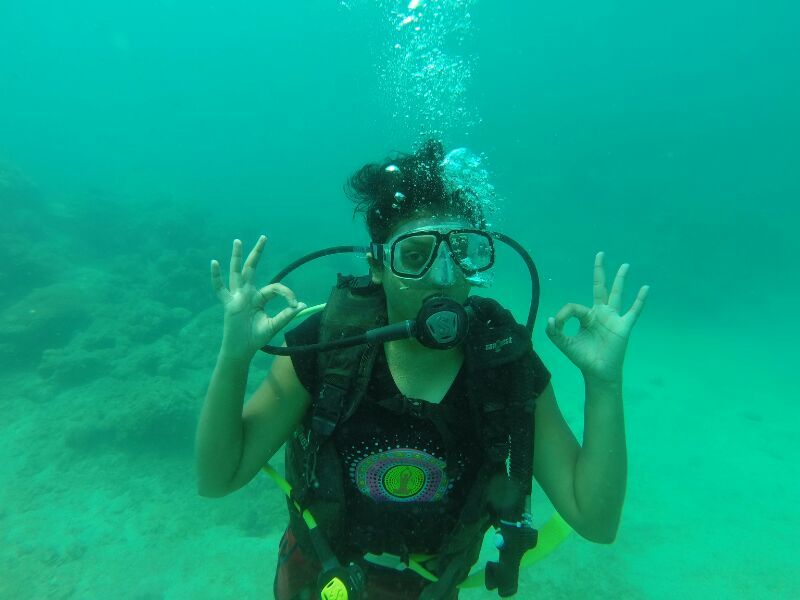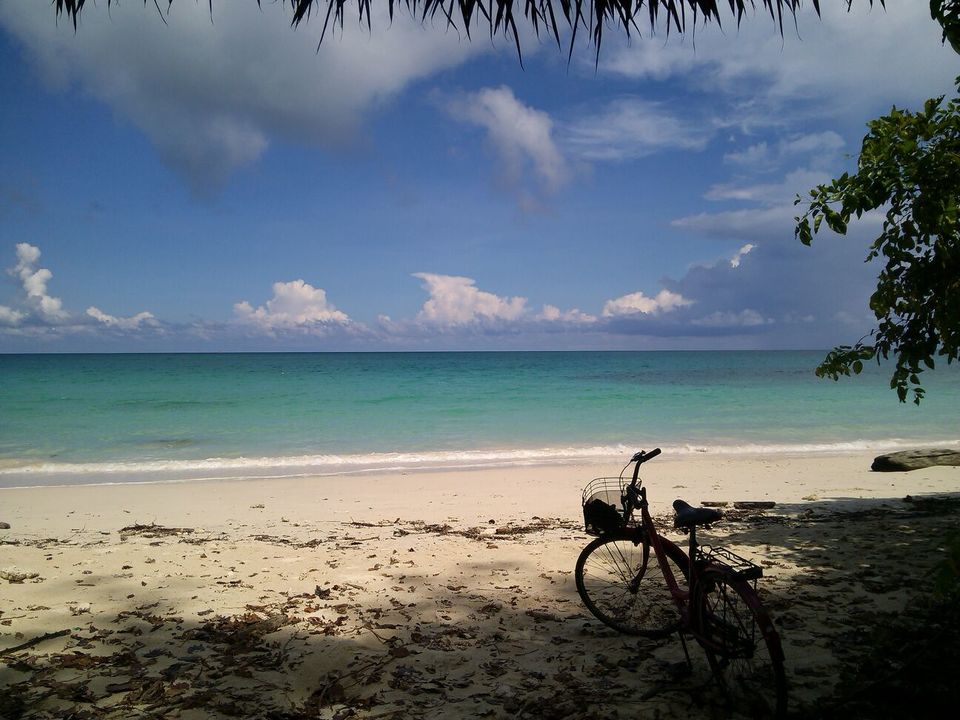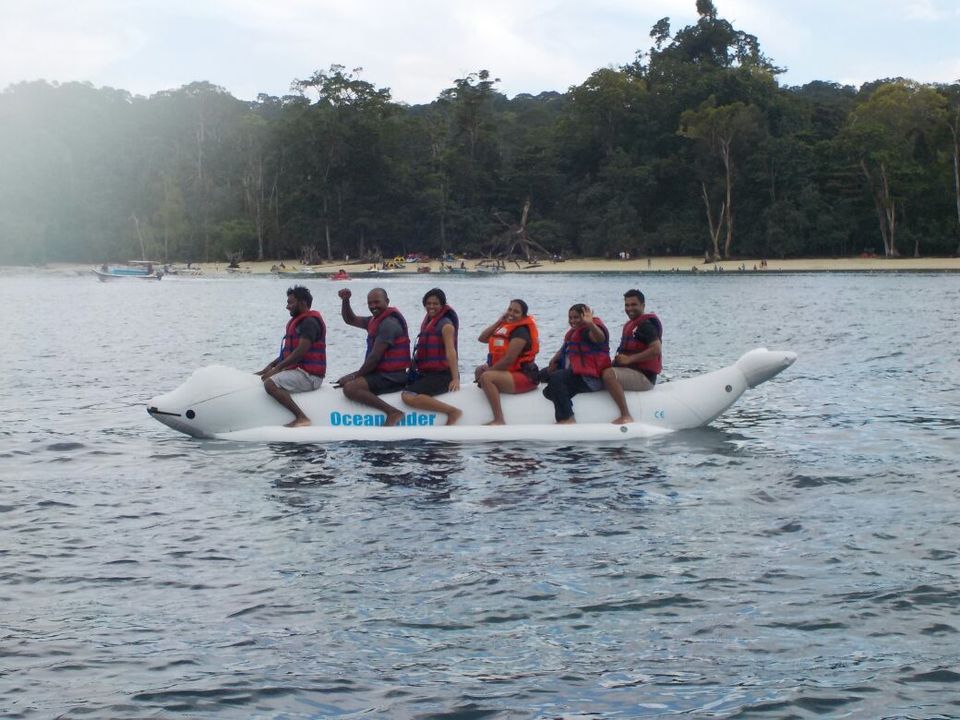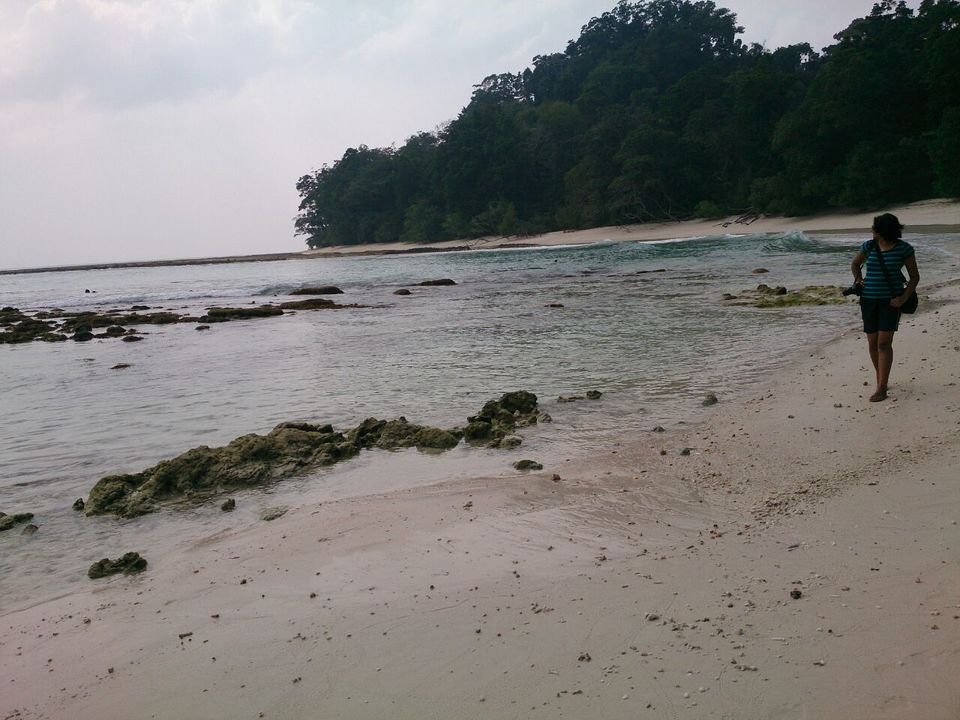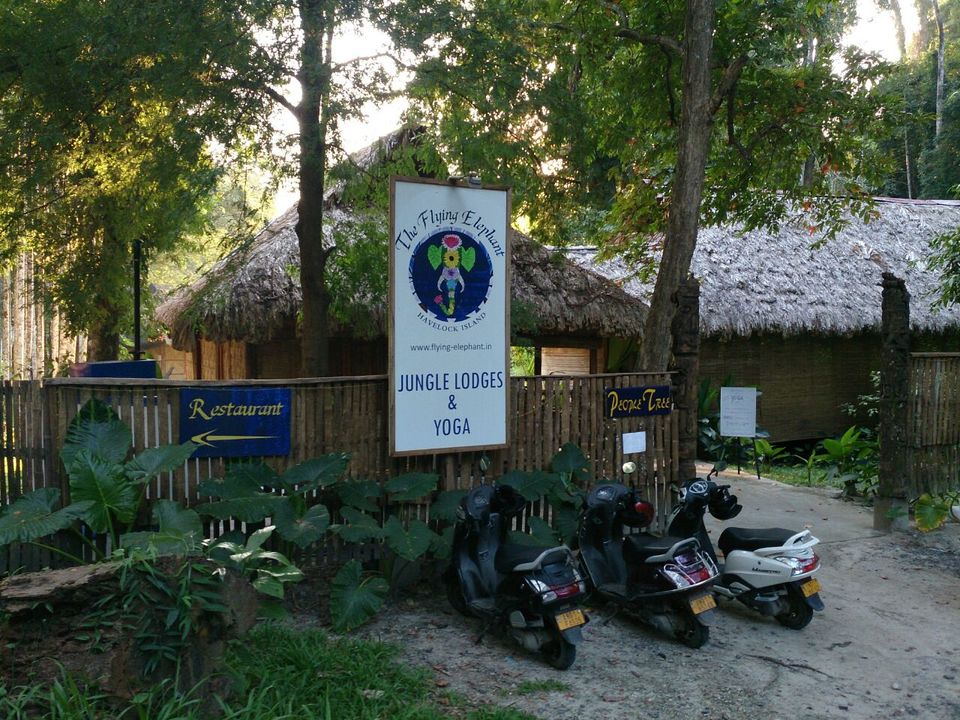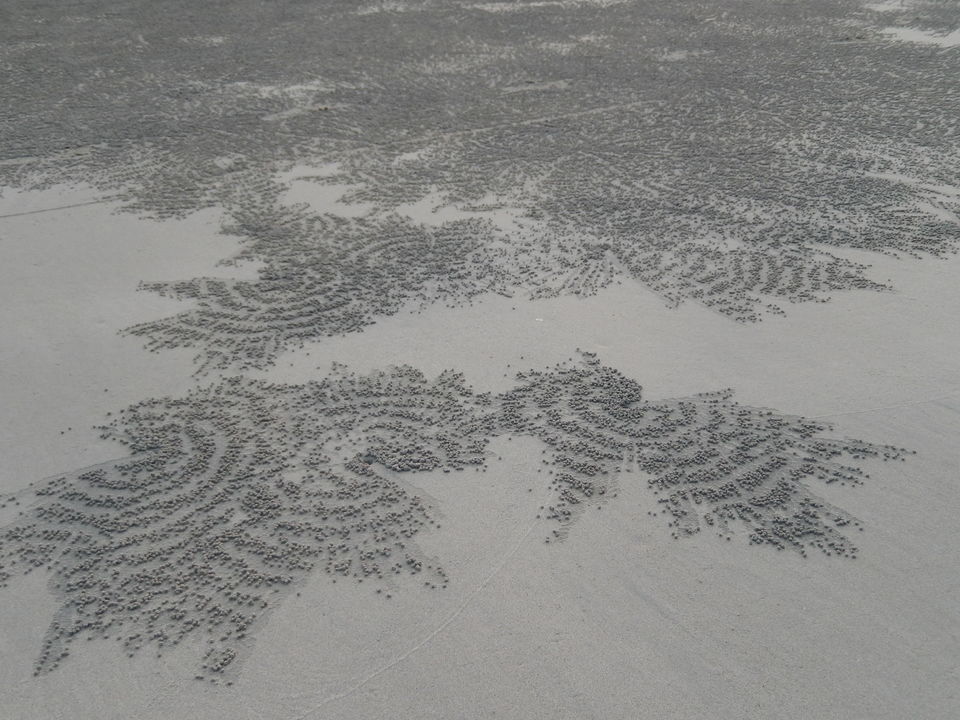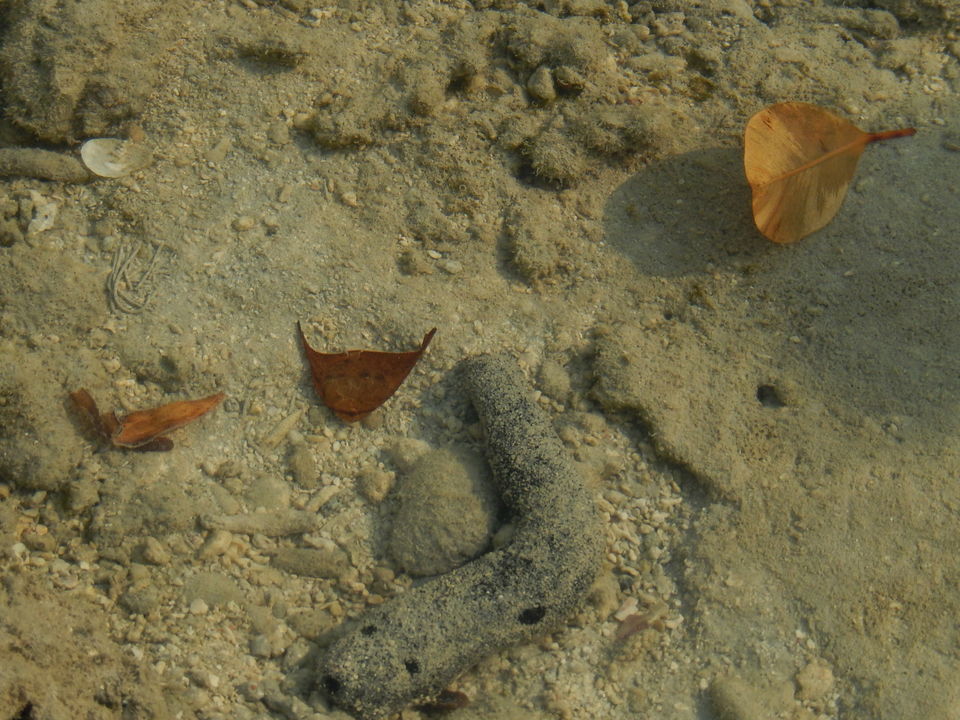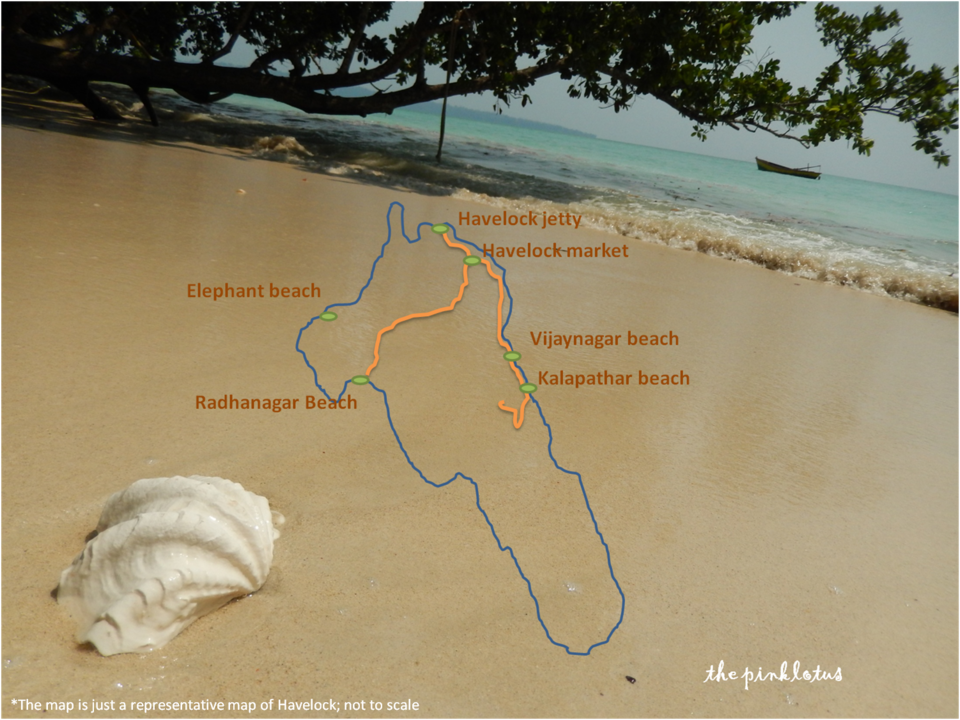 One...two...three...SPLASH!!!
I hold my mouthpiece like my life depends on it; take a leap from the edge of the boat and jump into the deep sea! A few seconds seem like eternity when I feel like I am going to drown; but I come up and take a breath of relief! Now I deflate my BCD to go deeper and meet Ariel's world.
So welcome to this scuba divers' paradise; far away yet very much a part of India. For majority tourists, Andamans is synonymous with a quiet little island called Havelock Island. Interestingly most of the islands in Andamans are named after a British General which still reminds everyone of the stronghold once the English people had over these islands; so is the name Havelock. The island comprises seven villages which interestingly have a name but commonly addressed by their number like Village No.5 and so on. The remaining part is lush green tropical rainforest.
The island has much more to offer along with scuba diving. Here are the top 10 things to do when you are here:
1. Spend time on the beaches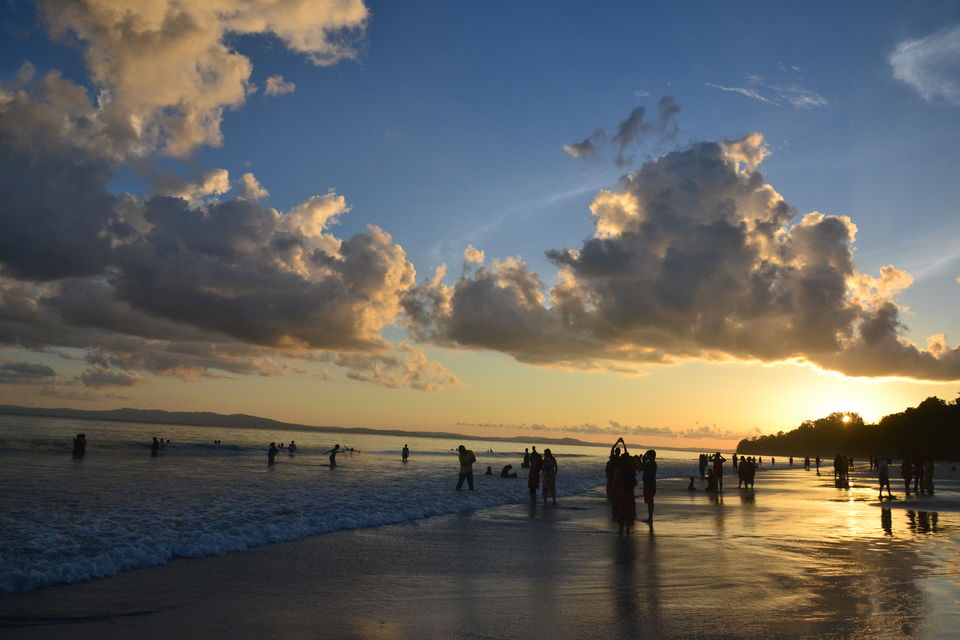 With a nervous heart, fingers crossed I watch the next batch of waves forming and getting ready for an assault. They rise so high that I feel I should have ran away when I had the time but now there is nothing I can do. The next moment they catch me and I desperately try not to get knocked into the sand while the waves turn me like a washing machine! Phew! That was scary man! But hey I want to do that again :P
Fine white sands, vast crescent coastline overlooking a lush green tropical rainforest defines the best beach of Asia called Radhanagar beach. This is the best place to witness some mesmerizing sunsets. The waves are pretty much always in a playful mood. Just try to balance yourself with the high rising waves and you could have fun doing some body surfing with the nasty waves!
If you are a daredevil, then explore the quieter side of Radhanagar beach called Neil's cove which is my favourite spot on this island. You need to walk for half an hour to reach this spot. This is a beautiful lagoon with crystal clear water ideal for swimming and snorkelling. However, there was an unexpected crocodile attack on a tourist here in the year 2010 and hence not many dare to venture out here. I have been here many times and I am still alive to tell the story J
Once you have had your share of the Radhanagar beach, make your way to Elephant beach known for its short trek (30-40 minutes) through the rainforests, watersports and snorkelling activities. You can also take a shared boat ride from the Havelock jetty if you do not wish to trek all the way to the beach. In case of rainy days or bad weather this beach is generally closed.
Do not miss the sunrise at quieter and serene Kalapathar beach and take celebrity pictures with its beaches full of huge fallen trees giving it a picturesque effect.
2. Scuba diving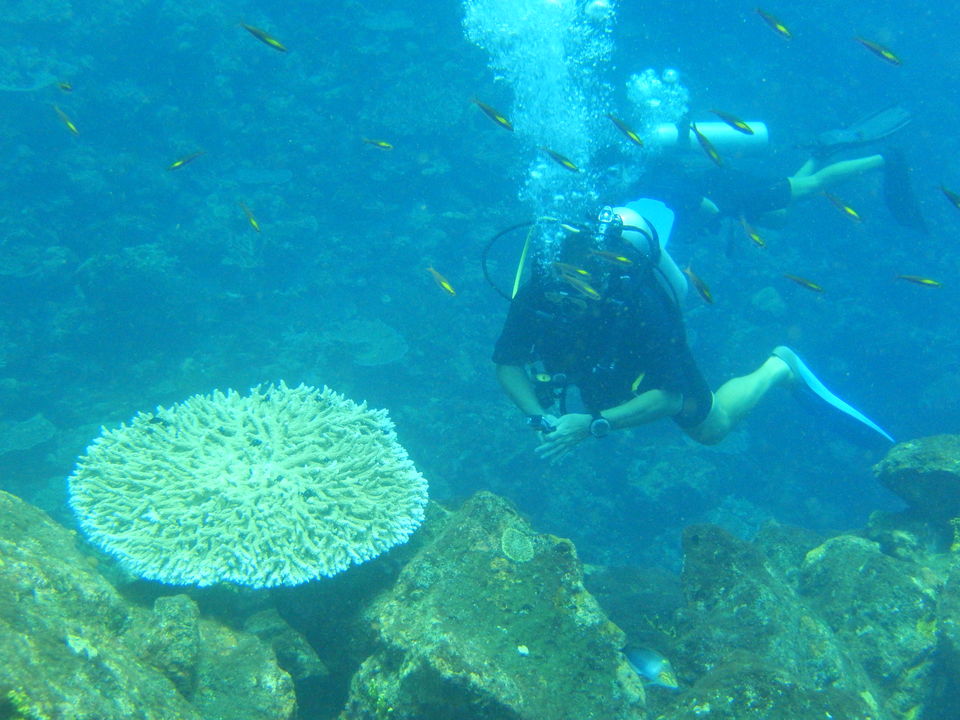 Havelock Island is a hub of divers from across the world because of its spectacular coral reefs, clear waters and myriad of fish life from huge manta rays to lovely fishes. One is bound to be mesmerized with an unending charm and glamour of a different world altogether.
For people who are first timers and wish to explore the undersea life most of the diving schools offer a 30-40 minute dive along with an instructor to guide and supervise you. Almost all diving schools take these first timers to a dive site called Nemo reef because of the presence of cute little clown fishes. This dive allows a person to go up to a depth of 12 meters.
Good swimmers and people who wish to do some serious diving can also opt for international certifications in diving from two of the famous schools of scuba diving called PADI and SSI. Start with the Open Water Course and then Advanced Open Water and dive deeper and see much more sea life and corals. Already certified divers can go for Fun Dives around Havelock organized by dive shops. The best dive sites for Fun Dives are Jackson's, Dixon's and Johnny's.
Some dive shops organize an exclusive trip to Barren Island, India's only active volcano for some real serious diving. Only experienced divers are entertained as this trip as apart from being costly the dive also involves real skill in manoeuvring through the strong sea currents. The corals are at their best and you can always see a lot of sea life like manta rays, sting rays, turtles etc if you are lucky.
3. Snorkelling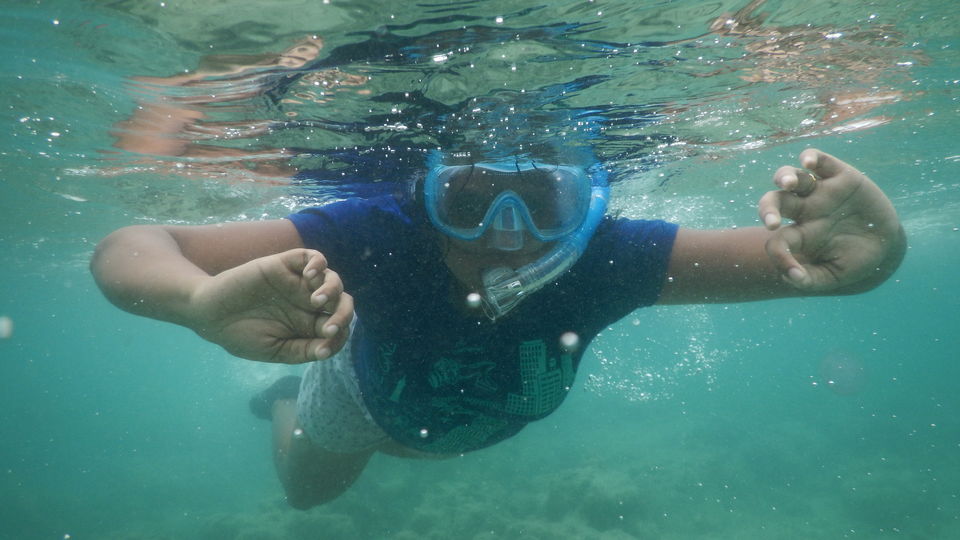 Snorkelling is another way of getting a peep into the sea below. All you need to do is put on the snorkel set and swim across the reefs while looking into the sea. This is an interesting way of having a tour of the undersea world. Many tourists who are good at swimming pick up their snorkelling gear and head to Neil's cove, Elephant beach or Nemo reef which are easy to visit being close to the sea shore. Little farther sites are Lighthouse, South Button Island, Tamarind Bay and Inglish Island. You need to hire a boat and better if you get someone to share it to reach these spots.
4. Game fishing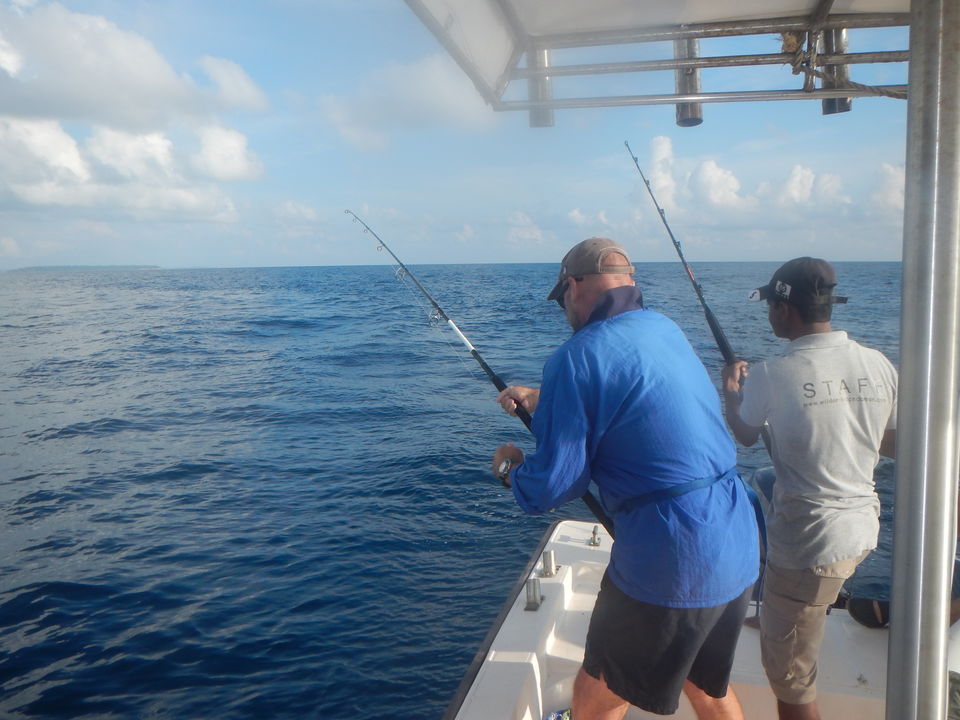 Put your fishing cap on and set out for a day trip to catch your dinner. Sea is full of interesting varieties of fish and return with a big catch and show your skills to your family and friends. You can catch giant Travellies, Baracudas, Tunas and lot more.
5. Island tours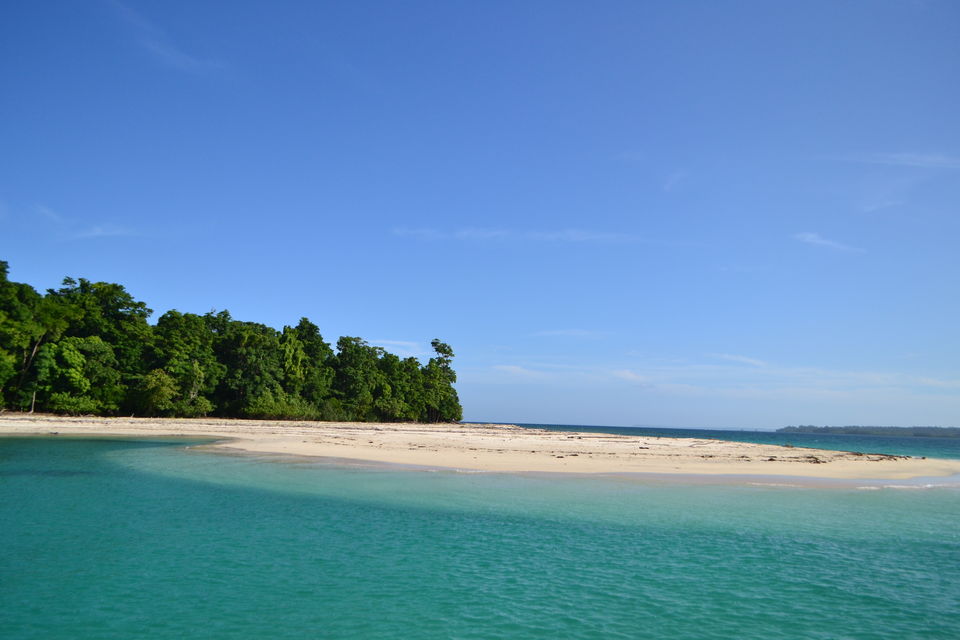 There are some inhabited islands around Havelock. So those who like to set foot on the places less travelled then make a trip to one of these. A private boat trip needs to be arranged to get this experience. Best way is to contact your resort to arrange one for you and get people to share the cost to make it economical for you. Some of the islands which can be visited are Nicolson Island, Tamarind Bay and Inglish Island. Only day tours can be arranged to these islands as staying overnight is not permitted. Soon the forest department is planning to come up with a stay option too at some of these islands but till then just enjoy the day trips into the island wilderness!
6. Kayaking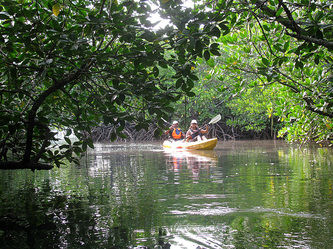 The rich ecosystem around Havelock is also the mangrove forests which are spooky as well as interesting for those who know how important their presence is for an island. Take a kayaking tours into these mangrove creeks with Tanaz; a lively high spirited girl who arranges Kayaking tours. And if you are at the right time of the month also experience night Kayaking with bright starts above and sea sparkle below J
7. Forest treks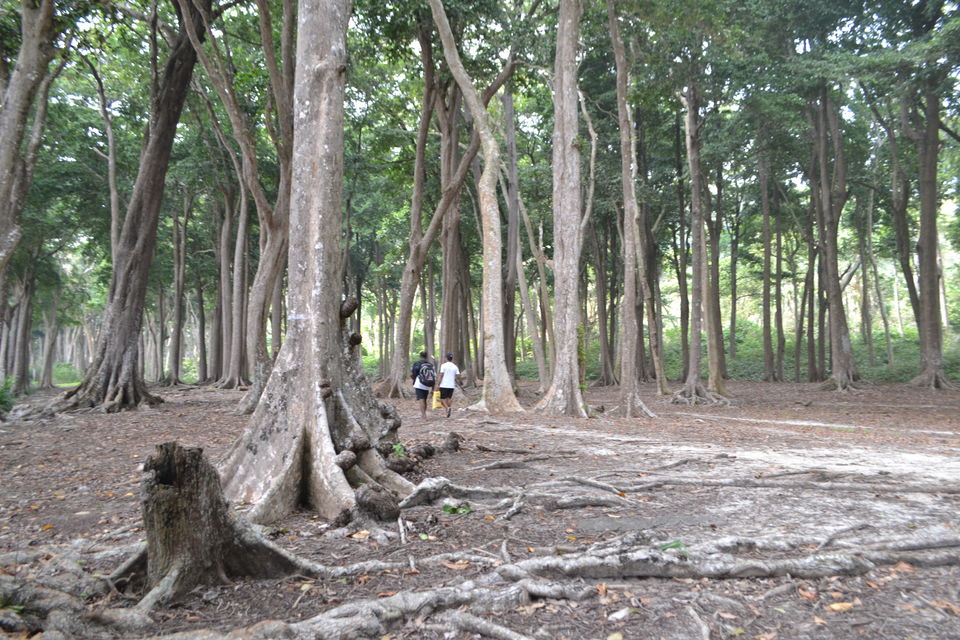 Havelock is full of lush green tropical rainforests. Take a trekking tour into these forests with a guide and witness the other side of this island. The forests have many varieties of indigenous birds and reptiles. These forests surprisingly do not have any mammals of higher order.
8. Yoga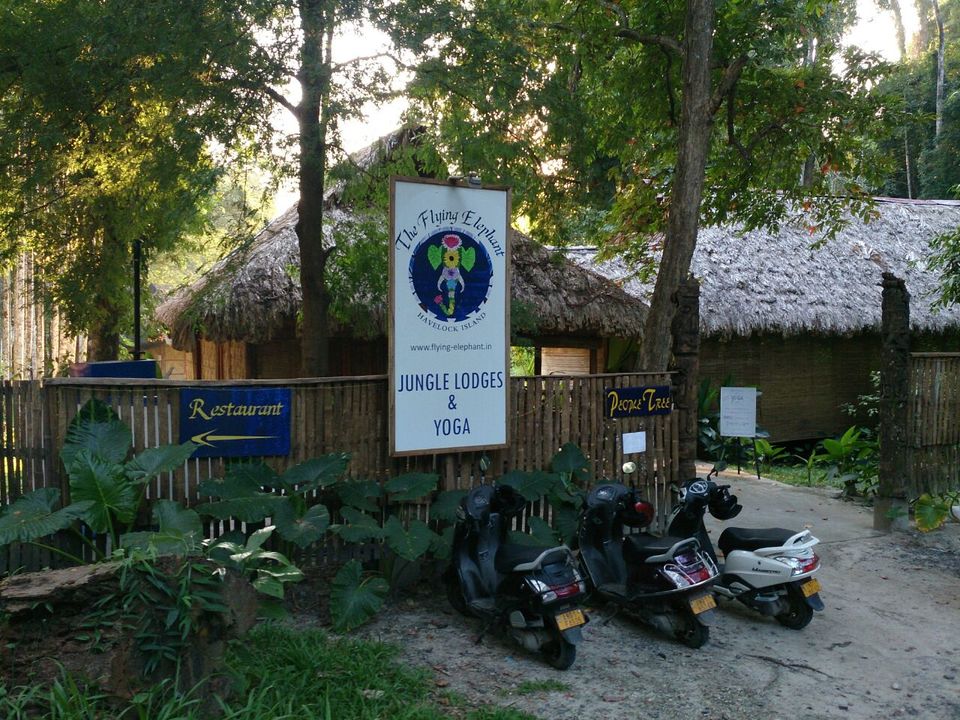 A perfect place for peace; indulge in some Yoga classes here with a few instructors. Have a time out for yourself and distress your senses with these Yoga lessons conducted regularly at The Flying Elephant and Cicada. Along with the Yoga Instructors the environment around contributes to your Yoga experience.
9. Cycling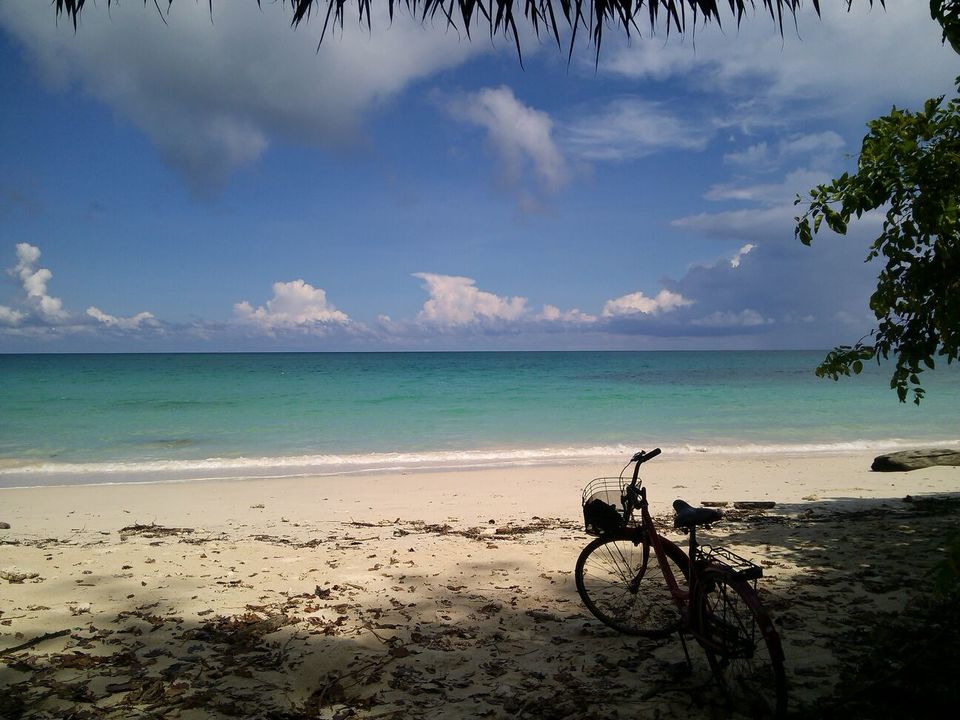 A winding road with one side forest and one Side Sea makes it a perfect place for indulging in some cycling exercise. I am sure with such kind of landscape and forest laden road you won't get tired. Hire a bicycle and get lost in the island's charm. I personally like the stretch from village no. 5 to Kalapathar beach ( approx 6 kms) but you can also go for Radhanagar beach (16 kms) depending upon your stamina.
10. Seafood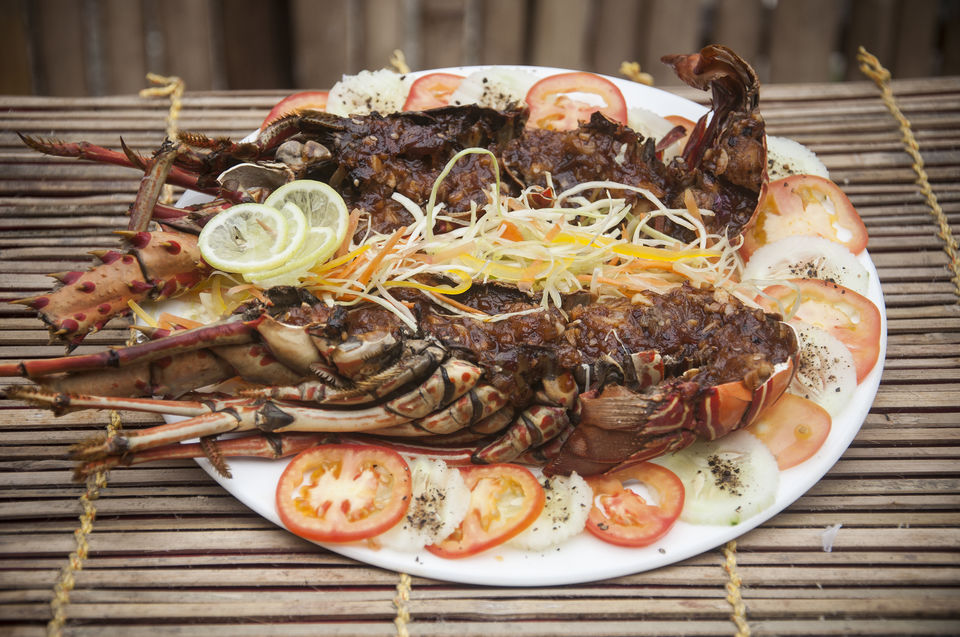 Don't be fooled by the placement as number ten! This is the most important thing one can do here. If you are a lover of seafood then don't miss exploring various restaurants which serve them to tourists. Vegetarians don't get disappointed as there are restaurants which have good vegetarian food too.
Anju Coco and Fat Martin cafe are known for their gourmet food. Emerald Gecko restaurant is just next to the beach and serves delicious food and ambience. Do try the Mango cheesecake if available. Other good places to eat are: Full Moon Cafe, Barefoot Jungle Resort, EcoVilla, Red Snapper, B3 Cafe. Welcome restaurant in the market is a small localised place serving mostly seafood. You can also get local feeling if you visit small dhabas at the Havelock jetty. My favourite among them is Nala's kingdom which has a thali system.
I have missed out on the most important thing you could do here which is "Do nothing". Yes, sometimes you just don't need to do anything. Just relax by the beach, tie a hammock and read your favourite novel and let the day turn into night.
Unlike Goa this is a quiet island with less tourist activity in the night. This place doesn't have nightclubs and discos. Seek nature's glory not a party place when you visit this island. The only time when parties happen is during Christmas and New Year's Eve.
Remember Andaman Islands are mostly protected areas and controlled by Forest Department due to the presence of rich biodiversity both in the sea and on land. Nature is to be left as it is and collecting any specimens from either sea or beach is not allowed. So just take memories and pictures with you and leave behind the shells and corals where they belong. At the airport baggage is checked for these stuff and they are pretty strict about it. If you buy anything from a shop you need a bill.
So here I have tried my best to sum up Havelock Island for travel enthusiasts. Feel free to ask questions and I will be glad to answer them based on my knowledge. Do add anything I missed in the comments below.
General Information:
All flights will land at Port Blair's Veer Savarkar airport. From there you need to take a ferry ride to Havelock island. There are no ferries after 2 pm from Port Blair to Havelock so you may need to stay overnight in Port Blair.
Government ferries from Port Blair operate at 6:20 am, 11 am and 2 pm and take 2.5-3 hours to reach Havelock.
Private ferries are available only during the season (Oct-Mar) so visit Makruzz, Coastal Cruise websites to check their timings.