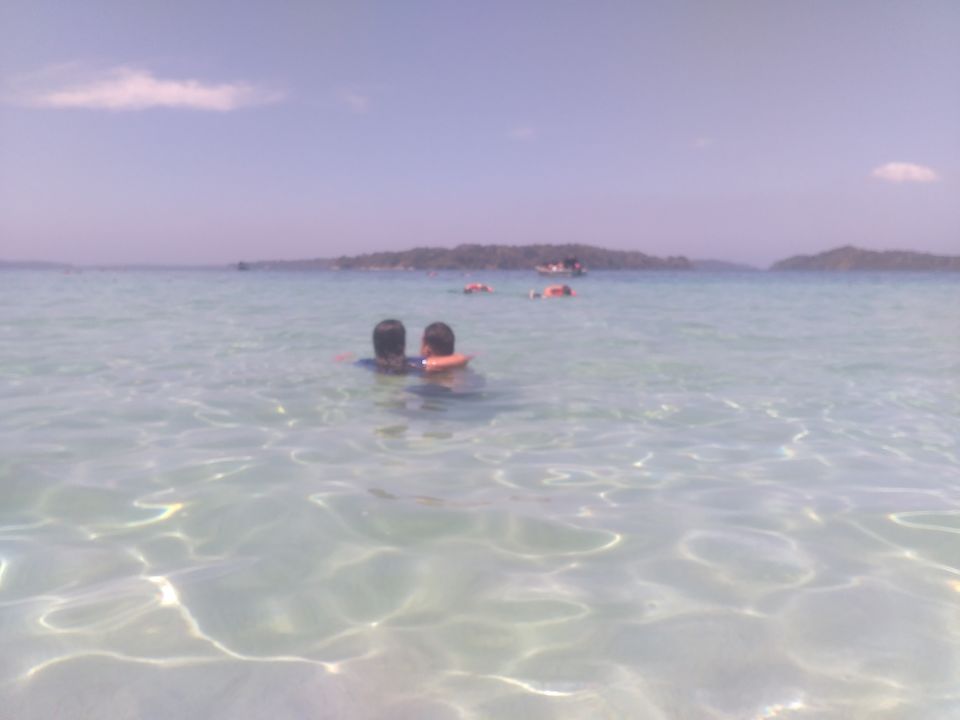 Jolly Buoy Island (Andaman Island), India
Each Island is a precious bead in the garland of islands of Andaman. Two eyes do not suffice to contain the beauty of these islands, and one heart seems too small to fill all the happiness. The water is crystal clear and blue with corals and reef hidden beneath the Ocean. Each sight is a sight to behold.
Having explored Port Blair on Day 1 and Havelock Island on Day 2, it was the turn of Jolly Buoy Island on Day 3 to turn us blue with envy, looking at the locals who are permanent residents here. How I wish we were not Tourists, but locals with a home here. It would have been so alluring and life would have been so much blissful, with not a care in the world.
Plastic is strictly not allowed on this Island, not even the bottled water which you buy. At the ticket counter you have to rent out cool pots and empty you water into it and throw away your water bottles before boarding the boat. After a couple of hours on the boat, we finally could see Jolly Bouy Island from a distant. A lot of tourists who already reached before us were soaking themselves in the cool waters. The gleam could be seen on their faces. Some had ventured on Glass Bottomed Boats to see the Corals and the Reefs, some did scuba diving to have a first hand experience, while some not so adventurous, did snorkelling. All in its own way, exciting.
We first went around in the Glass Bottomed Boat, saw the corals and the reef, and then we also did snorkelling. And then, we soaked ourselves in the crystal clear water for a couple of hours. Even before we felt satisfied, it was time for the return journey and we had to unwittingly return back to Port Blair.
We were very far from the mainland of India, our mother land, but we felt proud to be among the lucky ones who had an opportunity to see such wonderful islands and that too, of our own country. No passport needed, no Visa needed. Just book your ticket, and fly to Port Blair. Its that simple.
Ok now, go, pack your bags….(don't waste your time reading my trip, make your own trip and start writing too).
Bon Voyage !