We the girls of Bangalore. The city which is loved by everyone around the country, and that's why it is called as "Namma Bengaluru" - loved by all hated by none.
So one day we decided to visit Pondicherry. The Union territory.
We started our journey from Bangalore on Friday night and reached there on Saturday morning somewhere around 7:00am. And then we decided to take an auto to the French colony so that we can hire the scooters and search for the Oyo rooms.
The first thing we decided after reaching to french colony was to hire the scooter.. which we got very easily for very cheap rate.
After taking the scooters we decided to have our brkfst which we had from a local shop.. like aunties making idlies and dosa's and Puri.. wooooooowwww that was one hell of the breakfast ever tasted from any road side shops.
After having the breakfast we moved forward for some coffee which we had from one of the very old shop and famous shop of Pondicherry that is THE INDIAN COFFEE HOUSE.
The coffee was amazing.
WE INDIANS MOSTLY SAY IF THE DAY STATS GOOD, ENDS GOOD
and indeed start of the day was amazing.
Next was our hotel hunting. As we were first time to this place we did not kno much about this place and we did not even wanted to book from prior. So we took our scooters and started hunting for rooms.. and guess what were did we find the room it was somewhere near aurovil beach.
In the evening after getting ready we decided to go to the aurovil beach..
IT WAS BEAUTIFUL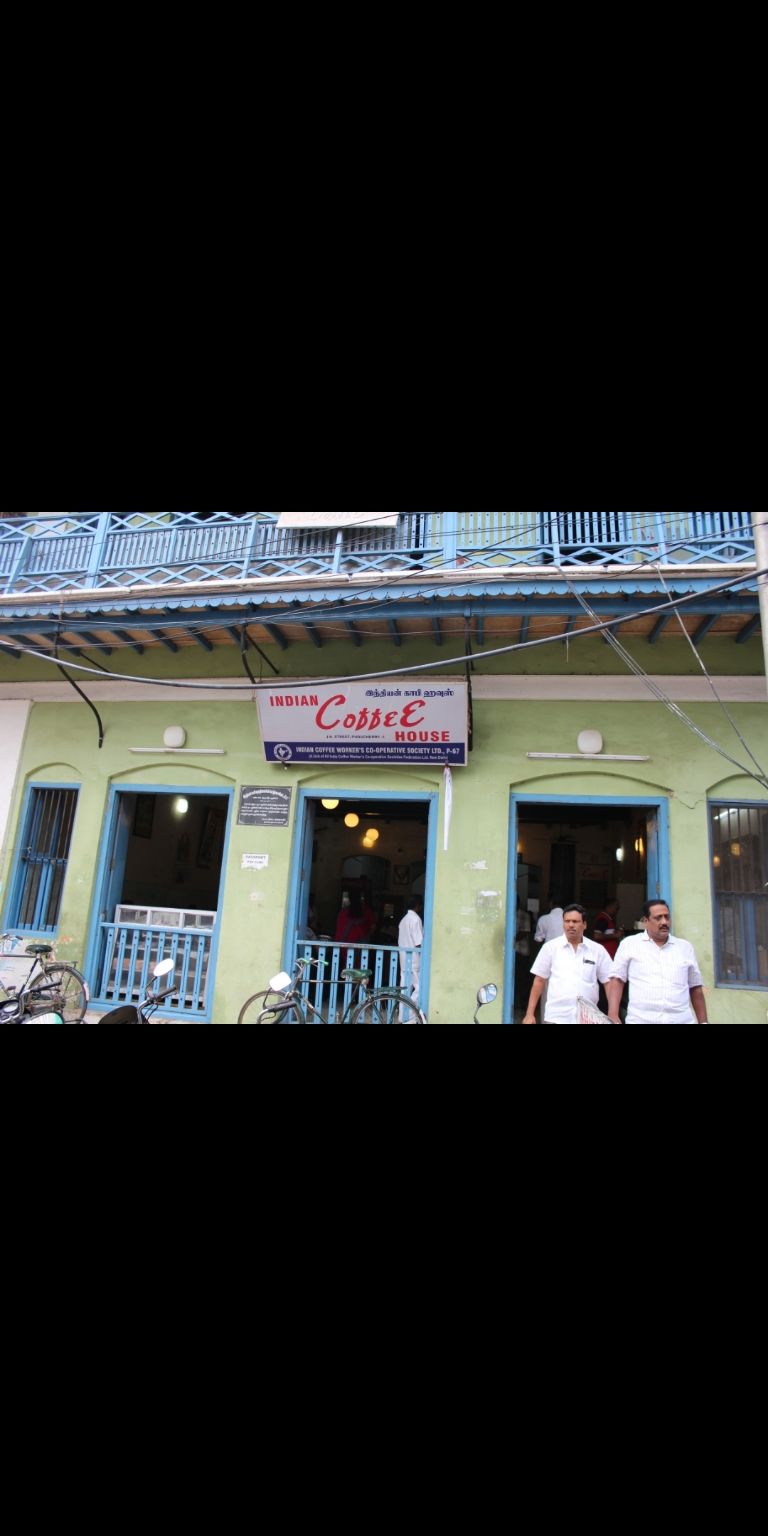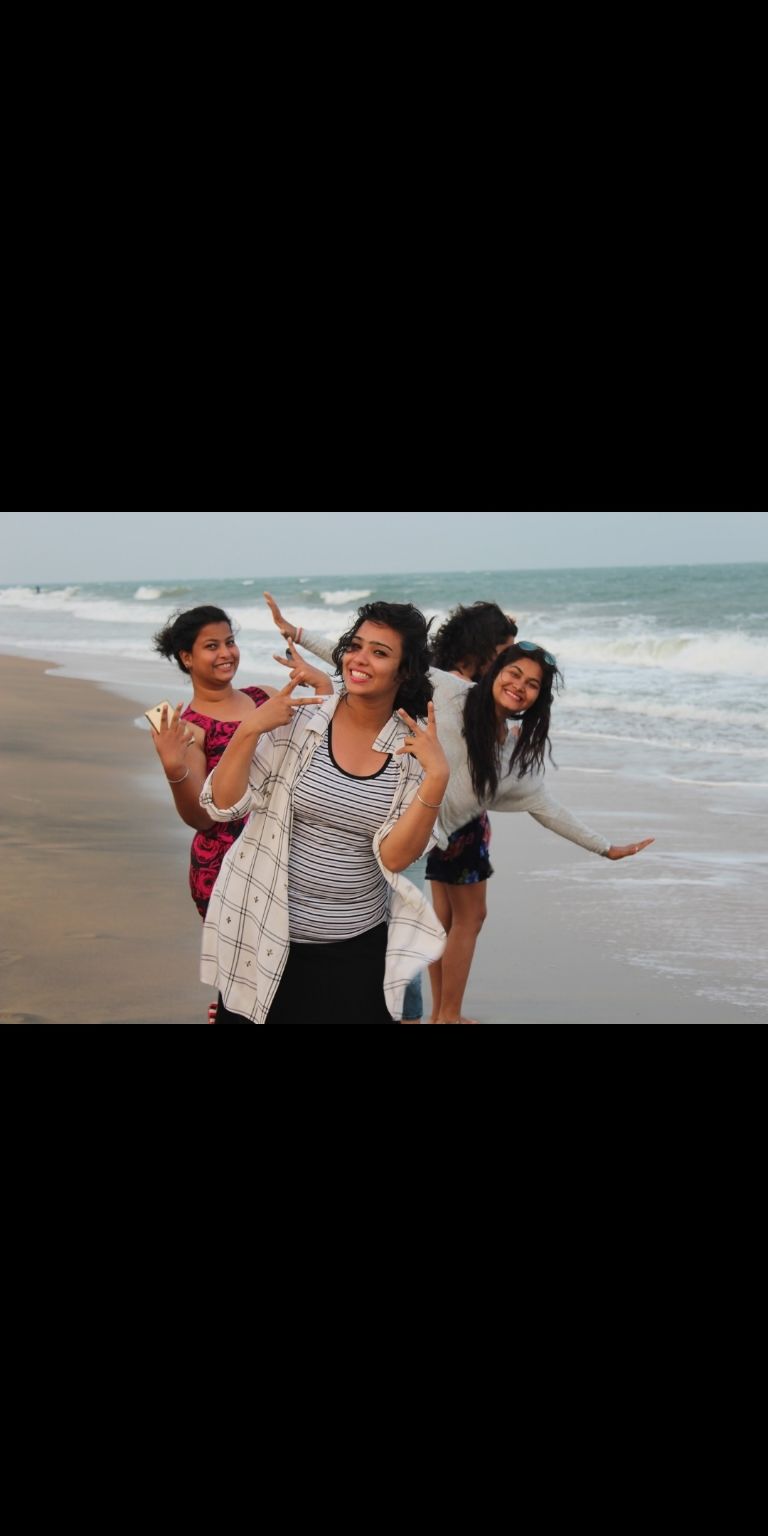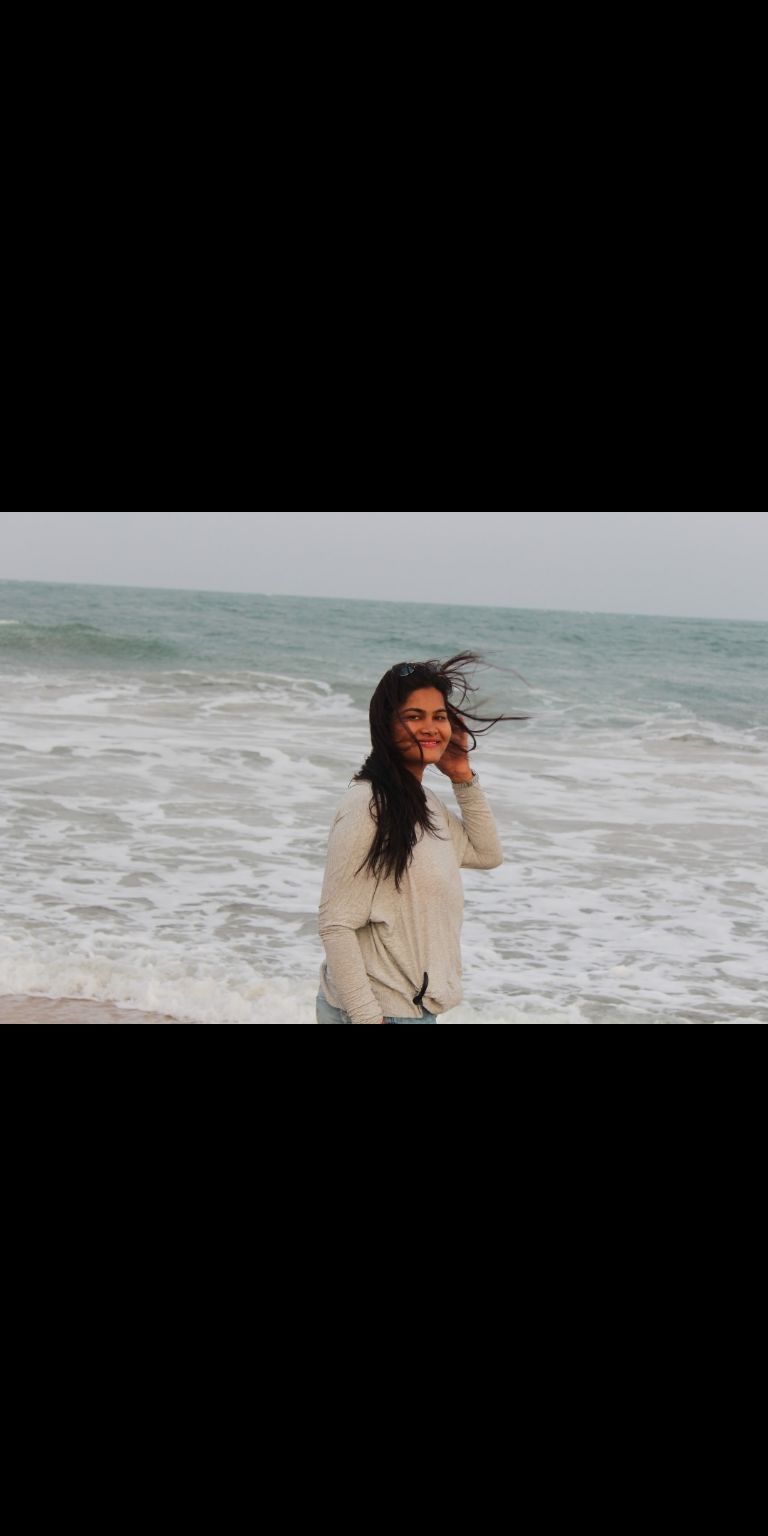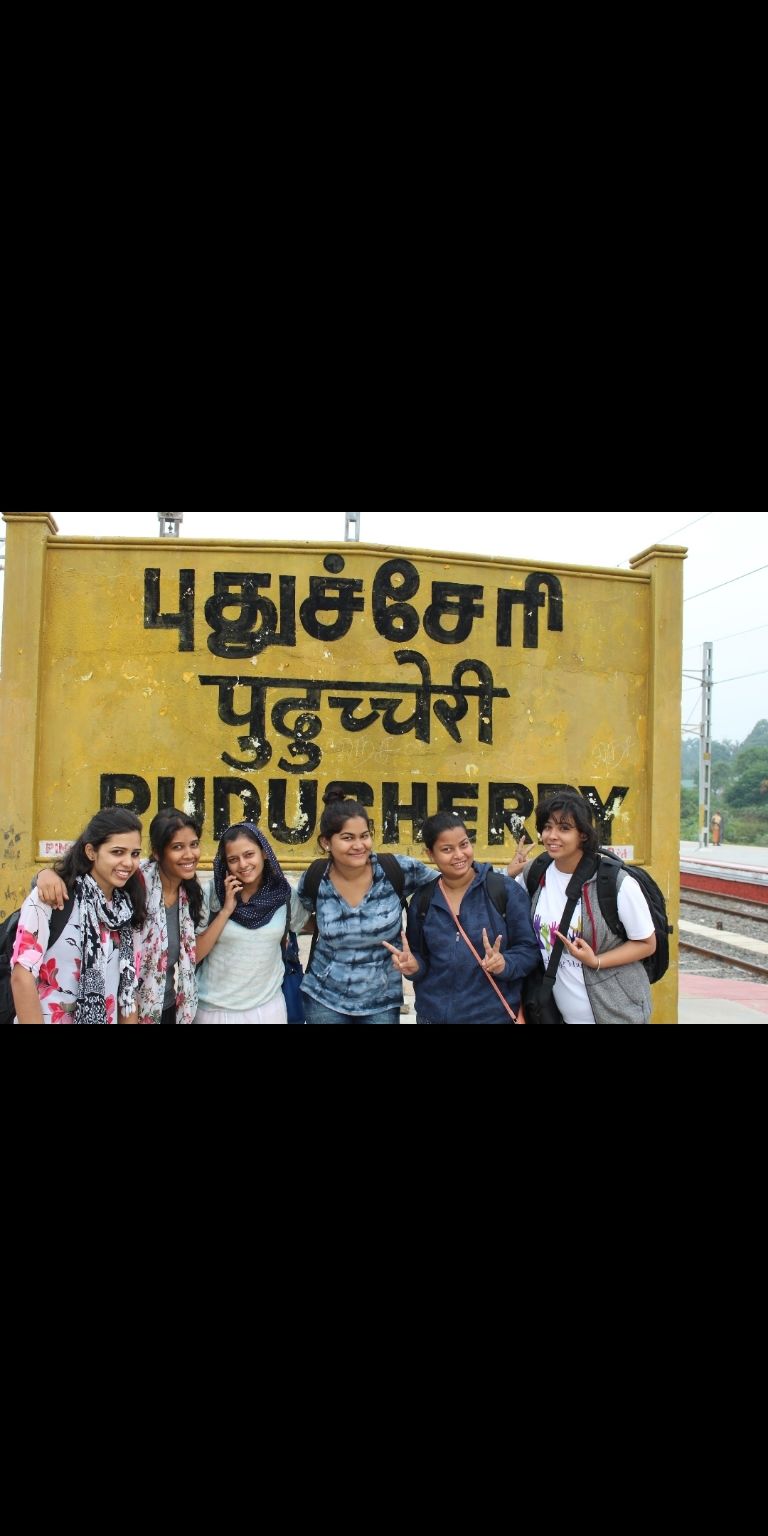 The next day started with the beautiful sunrise near rock beach. We reached there at 5am and waited to see the sun rise. It was one hell of the morning, sitting on those rocks and waiting for sun to rise from the waves.. the atmosphere was literally one of the best I have seen yet. 100s of people were there for morning walk. I feel it's a bliss to have our morning walk in such a beautiful place..
Aftr spending some time over there we decided to roam around the French colony..
French colony really gave us the feel that we are with french people.. but the beautiful of the colony cannot be expressed. The lanes, roads and building they were amazing..
We had our brkfst in the French colony and den decided to go to paradise beach.
THE BEST MEMORY OF PONDICHERRY IS TO FIND PARADISE BEACH.. THE GOOGLE SAID US TAKE LEFT AND LITERALLY THERE WAS NO LEFT APART FROM LONG FENCING WALL..
it took us an hour to reach the paradise beach.. and when we reached there we were like what is it really wat we gonna do here.. because all that we could see is park and some boats. But then they said take your tickets to really see what PARADISE BEACH is..
We were dropped to a small island, were we spent almost our whole day.. playing in the water, playing volleyball with random boys, having our drinks over there and really STOCKING people ????????????????
Why not?? With friends that's the best thing which you can do..
And once we were back from PARADISE BEACH we had to rush for bus stop coz we had our bus to Bangalore at 10pm..
This was one of the small and sweet trip to PONDICHERRY.. but yes it memorable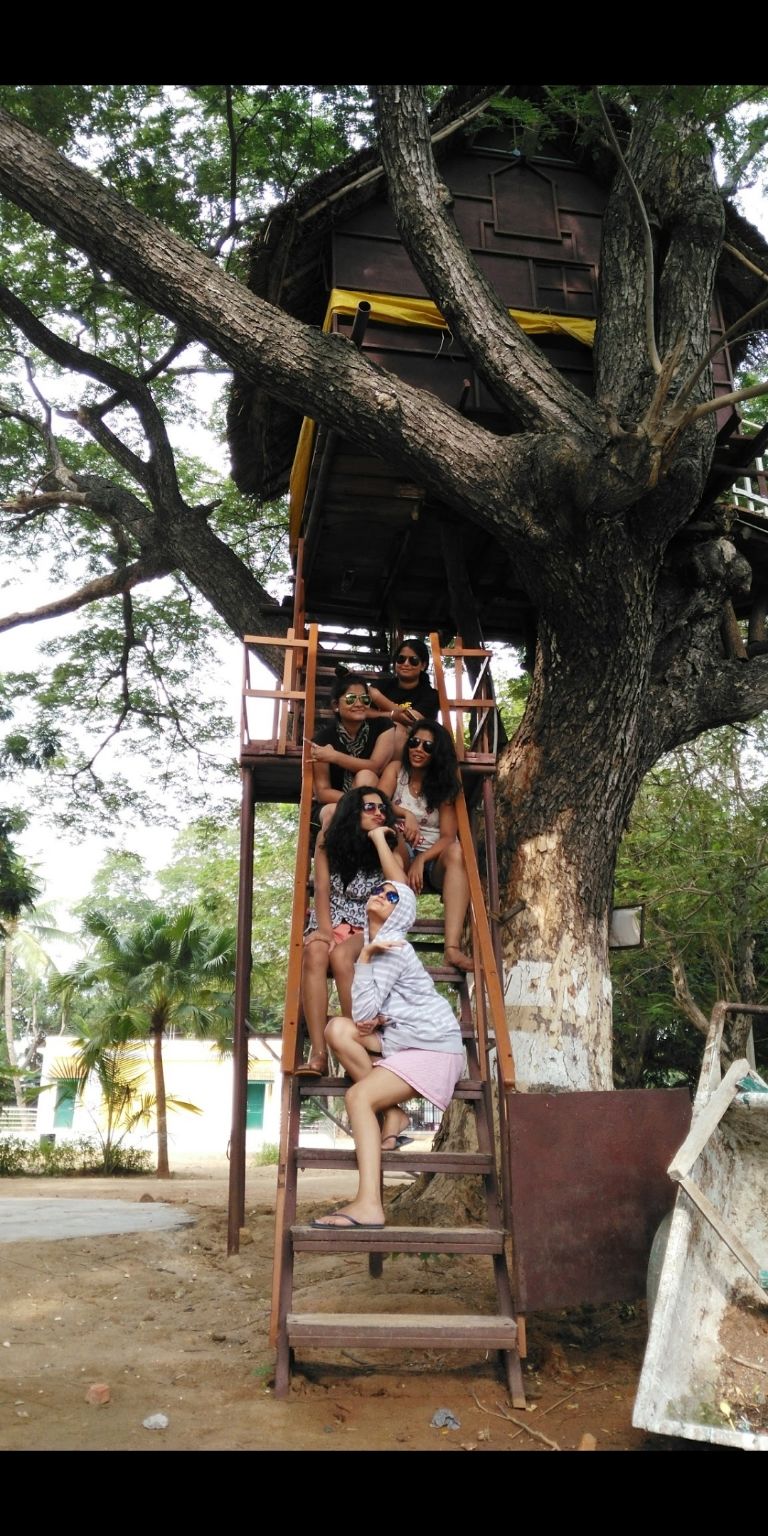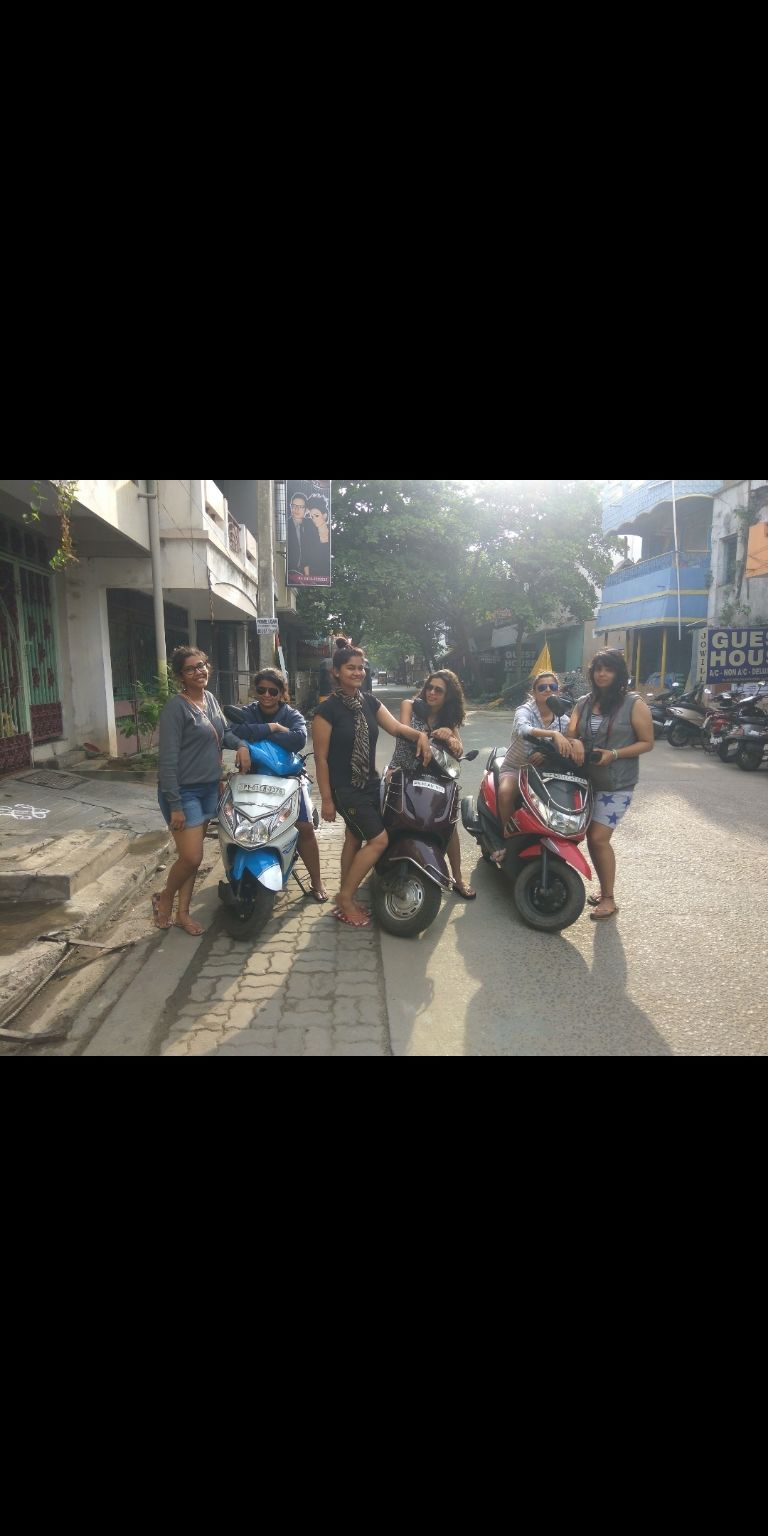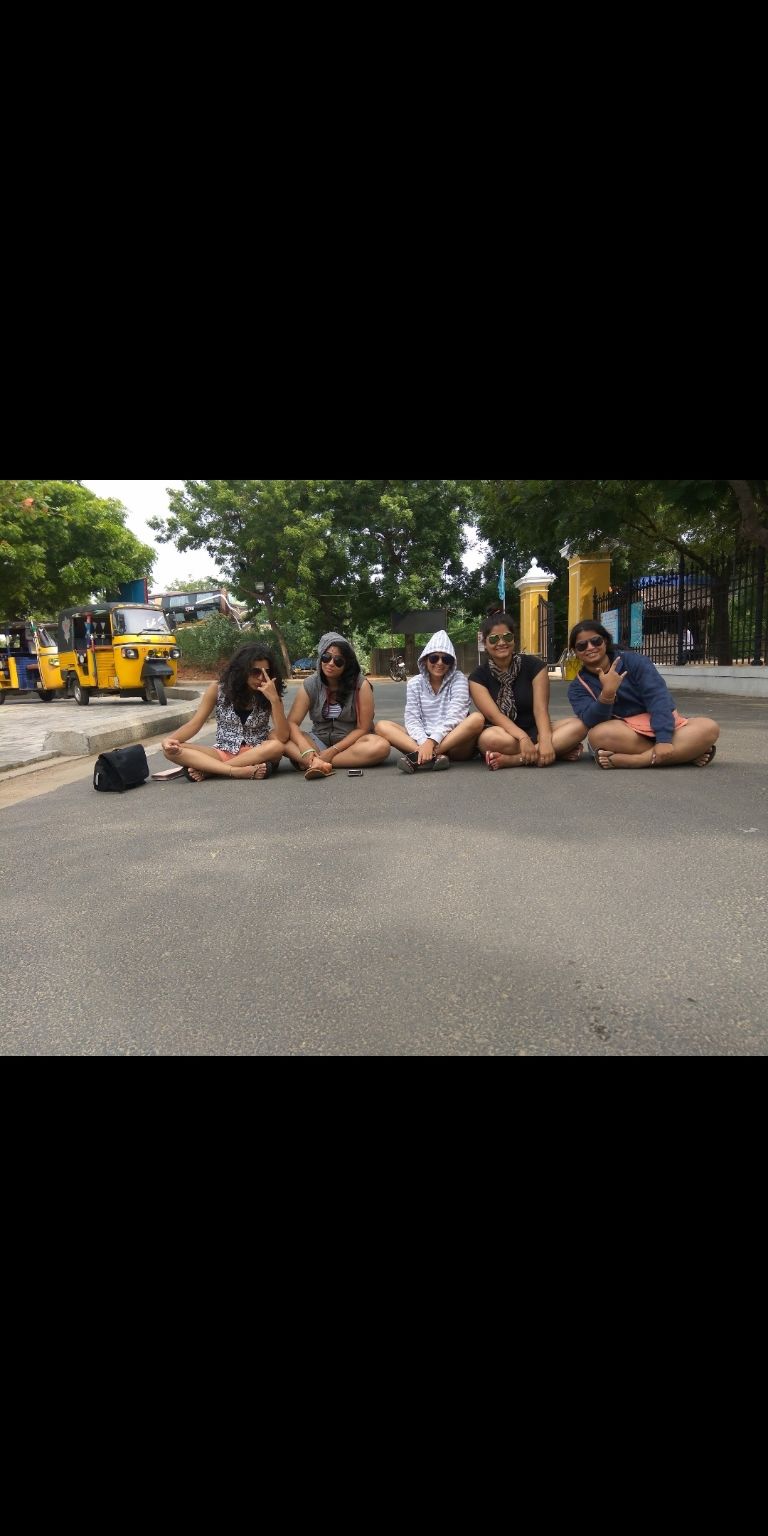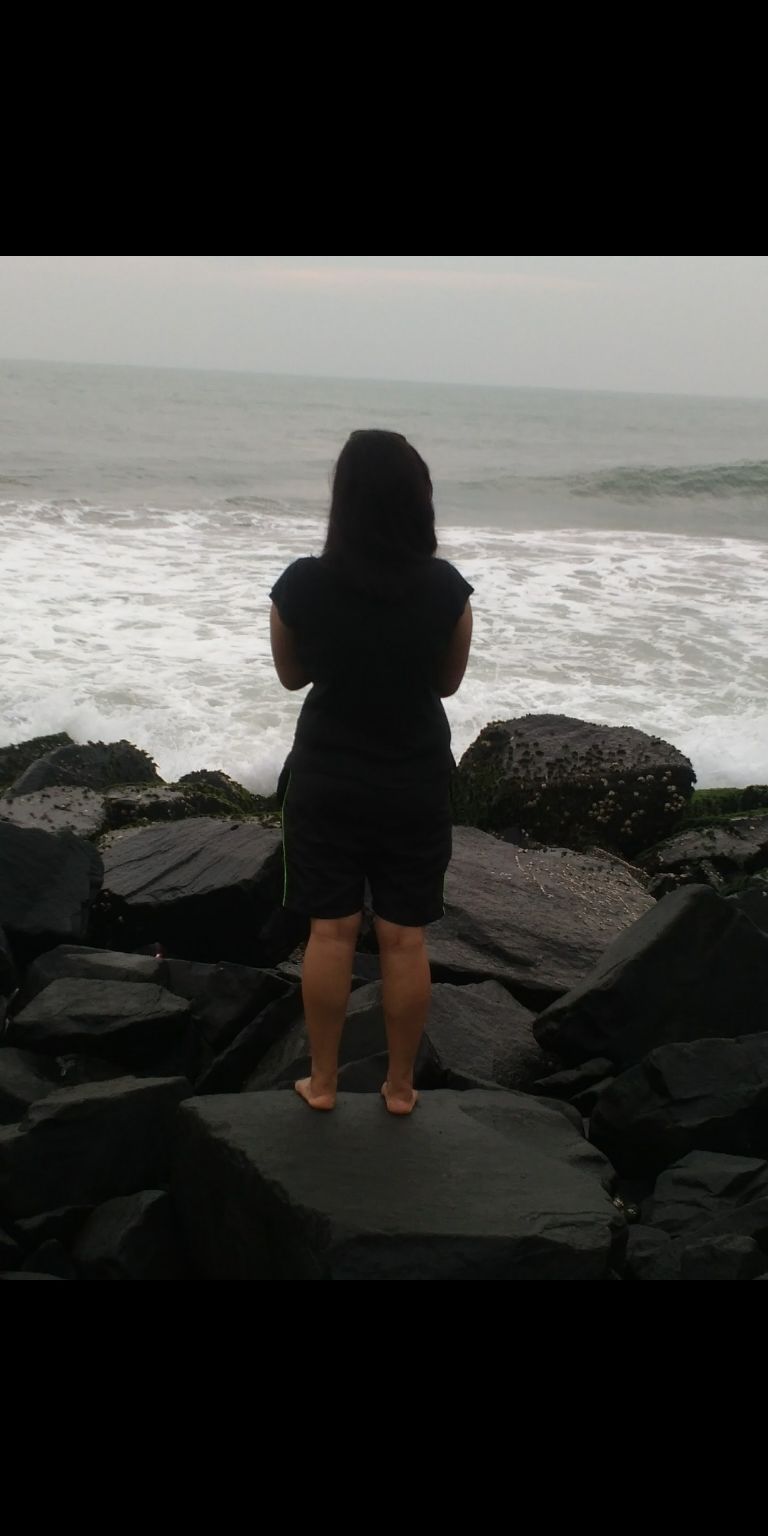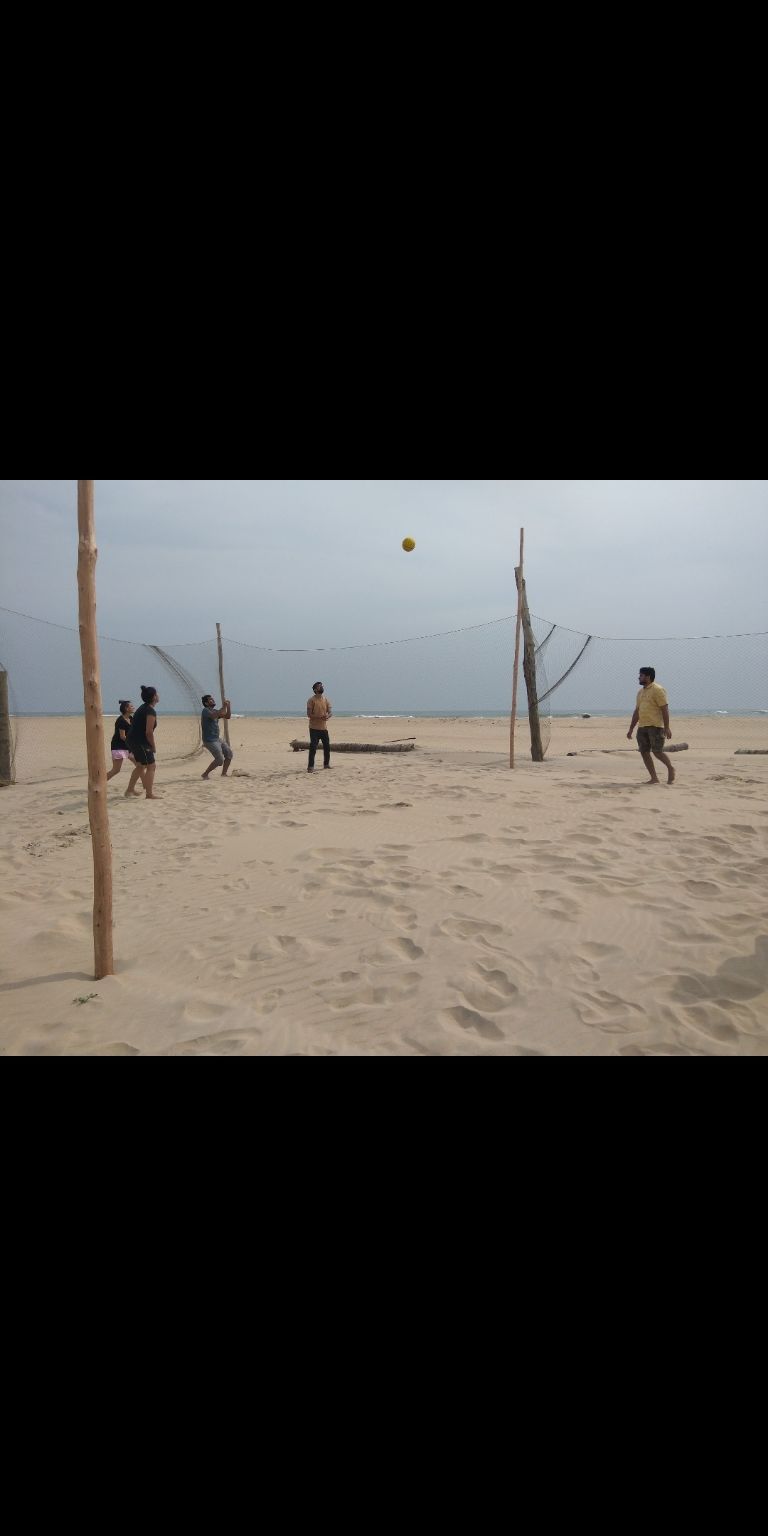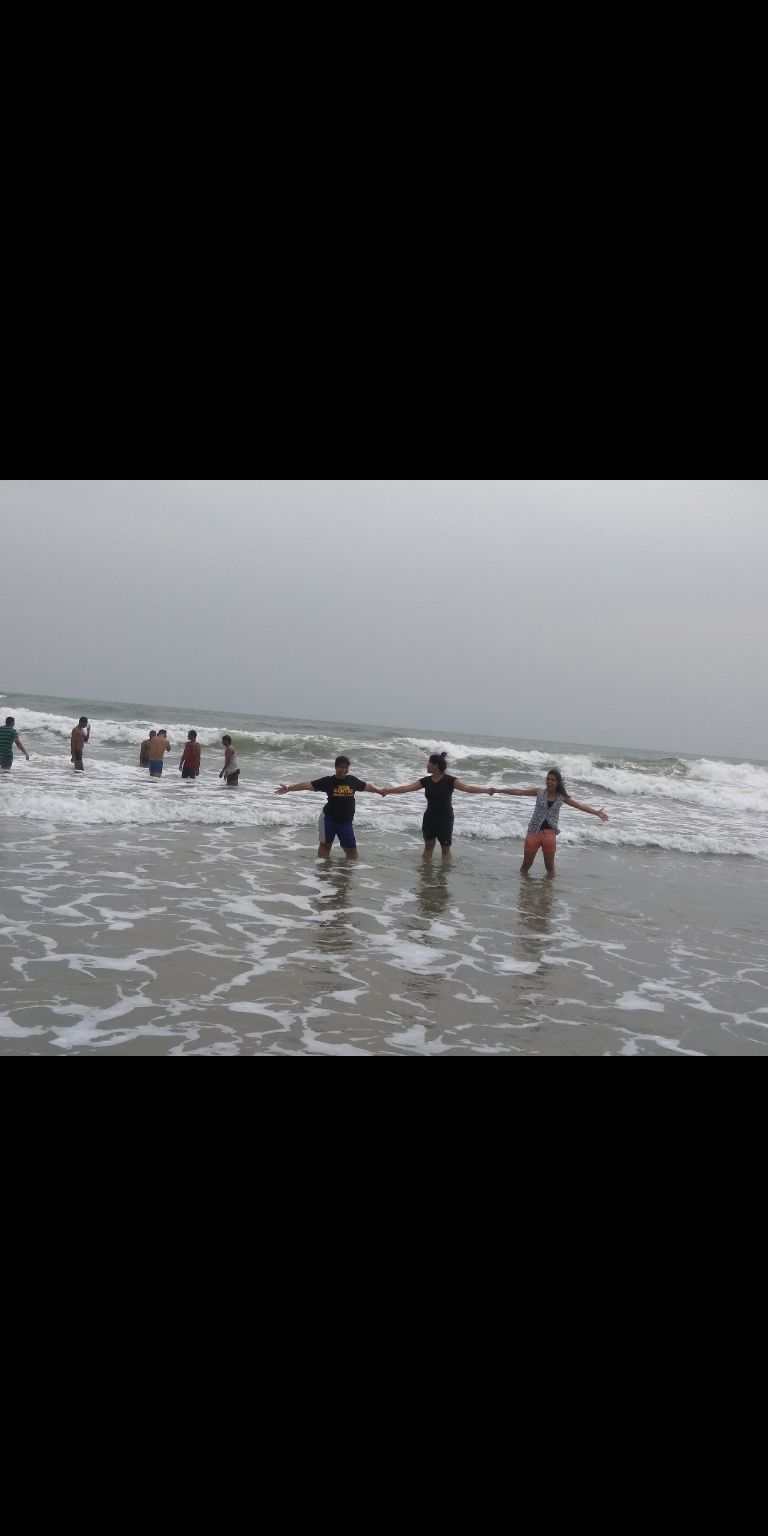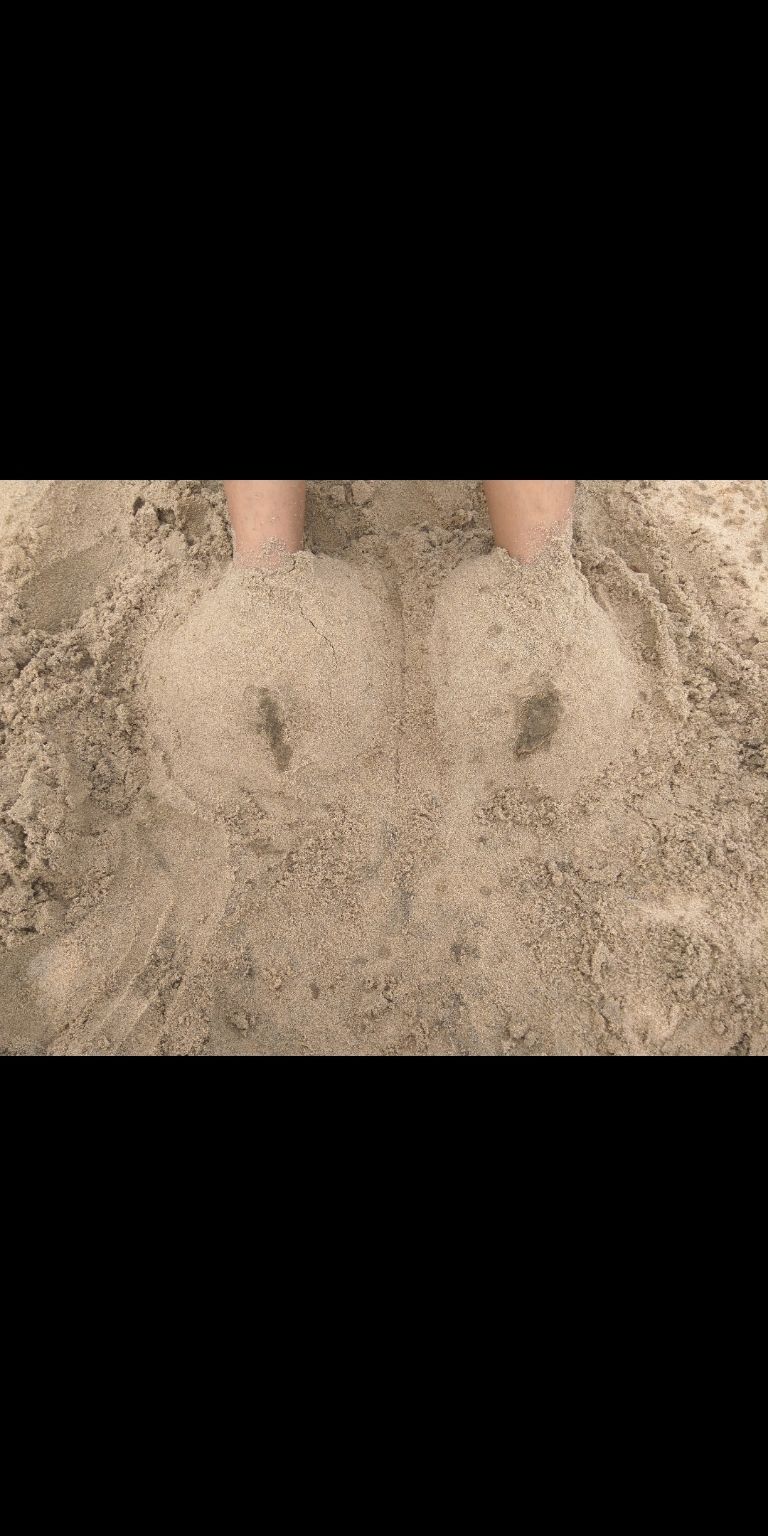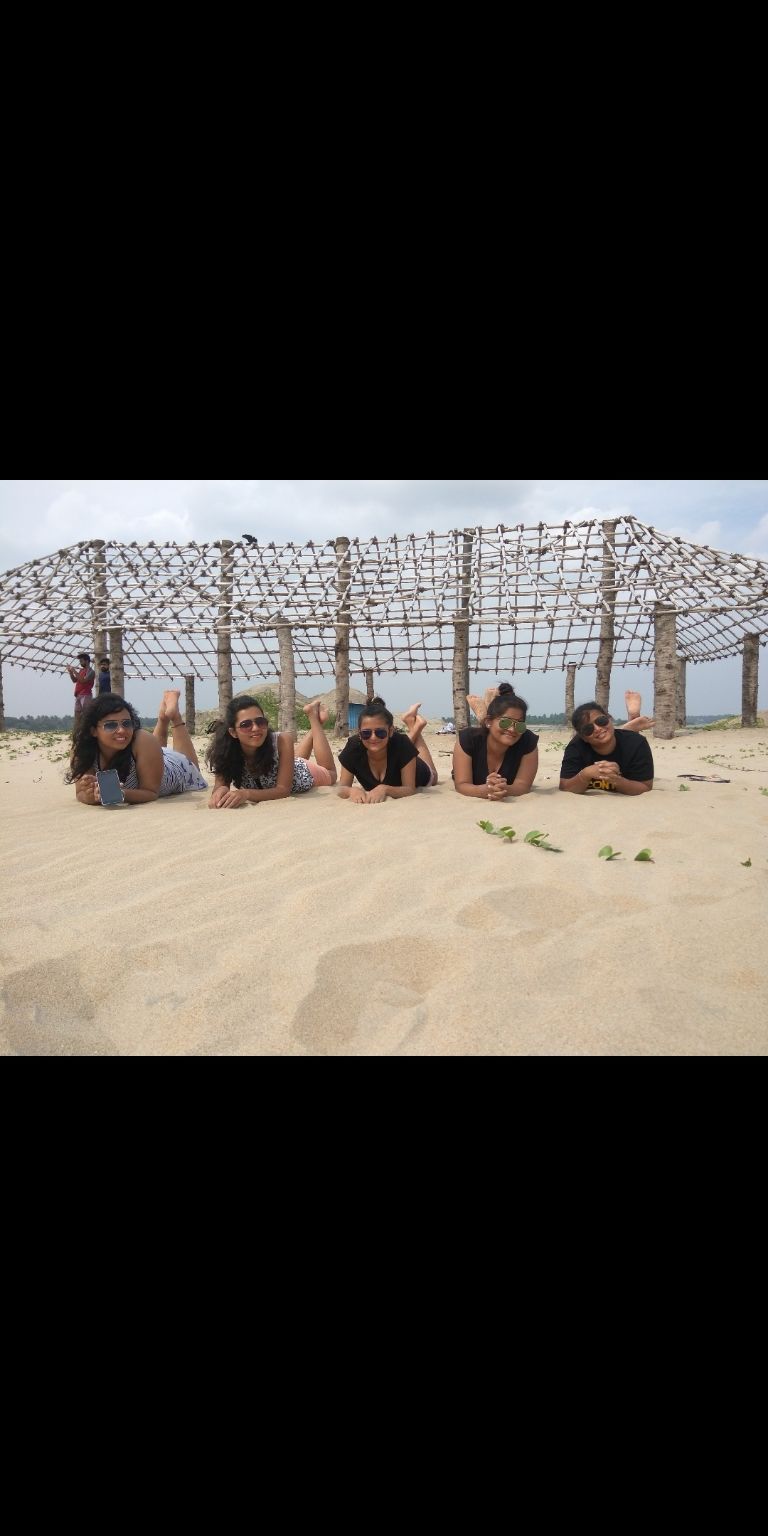 Frequent searches leading to this page:-
pondicherry stay hotels for girls, chennai pondicherry tour itinerary, pondicherry to munnar tour packages, pondicherry tour price