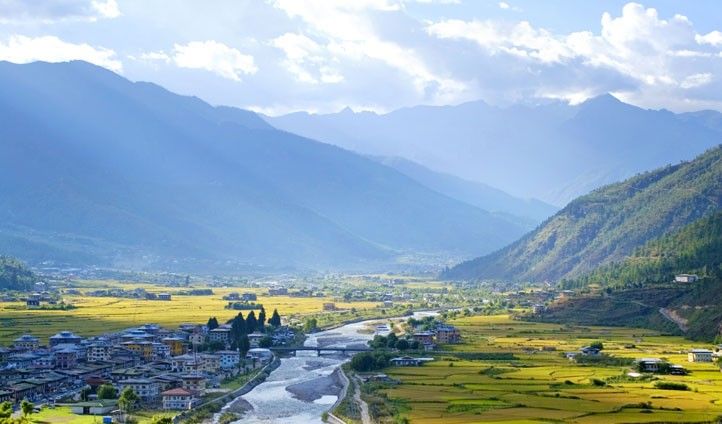 Green Travel: Do you cringe inwardly everytime you see someone buy a plastic bottle? Do you carry a cloth bag with you everytime you have to buy groceries? Do you prefer using public transport to motorcars? Do you think that bicycles are the best thing to have happened to humankind? If your answer to any of the above questions is a yes, then this list is for you. With growing temperatures and rising sea levels, Global warming and climate change are no longer a part of the apocalyptic future, but very much a part of our current reality. So while we still see most of our leaders battling out to see who's more responsible for rising carbon emissions, there are a few countries, cities, and communities that have taken it upon themselves to show the world what it means to grow sustainably. Green travel/Eco travel is the perfect solution for people with a love for travelling and a strong belief in the importance of sustainable development. Here are a few places that will restore every green freak's faith in humanity:
1. Bhutan: The world's only carbon negative country, you can run out of reasons to visit Bhutan. Rejecting GDP as a measure of development, Bhutan not only uses the Gross National Happiness as a metric of development, but also uses it to measure happiness of its humans, soil, and animals. While the Bhutanese government plans to go 100% organic by 2020 in order to keep its soil happy, it also recently finished connecting all its forests and national parks through green corridors to keep its animals happy. Animals in Bhutan can now travel as freely throughout the country as any human. With a forest cover of 81%, this beautiful mountainous country lies at the epitome of green travel, and has a lot to offer for nature lovers. Well, what are you still waiting for? Go, book those tickets!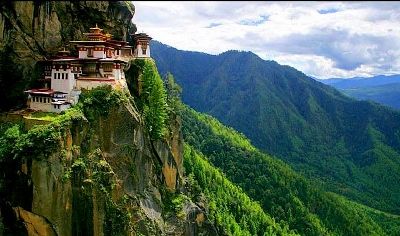 Courtesy: Friendship Nepal
2. Sweden: If looking at piles of garbage lying unnoticed and uncared for, angers you and makes you wonder if it can be put to use at all, then Sweden is your place. Welcome to the most efficient country in the world, when it comes to recycling waste. In fact, Sweden has mastered the art of recycling to an extent that it has now run out of garbage to recycle, and imports garbage from Norway! One of the first countries to introduce an eco-tourism charter, Sweden has a lot to offer. From dog sledding in the Arctic Circle and seeing the Aurora Borealis in Kiruna, to sea kayaking and lobster safaris, Sweden is a great place to enjoy nature.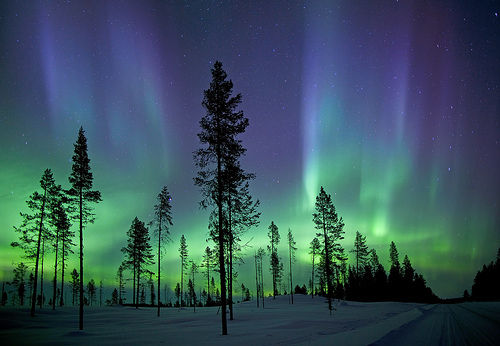 Courtesy: Tumblr
3. Copenhagen: The winner of Europe's green capital in 2014 has pretty ambitious goals for itself- it aims to be the world's first carbon neutral city by 2025. Copenhagen is one of those few places that make it so easy to be an eco-tourist. In fact, it's easier to find a green, sustainable place to stay at, than a non-sustainable one. For people following an organic diet, Copenhagen has plenty of options. Known for its excessive dependence on bicycles as a mode of transport, Copenhagen was one of the first cities in the world to introduce free city bikes for its citizens and tourists. If green travel is your thing, then Copenhagen is your place to be. So, plan that trip, and hop on to that bike and explore the city greenly.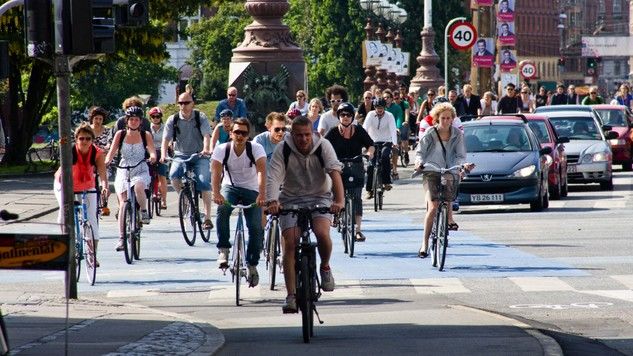 Courtesy: Europa
4. Curitiba, Brazil: One of the best examples of efficient urban planning, Curitiba successfully manages economic growth with ecological sustainability. Its robust public transport system makes it the easiest city to navigate in Brazil. From freely available vegan and organic food, to an environmental park, Curitiba is a dream come true for eco-tourists. A cultural melting point, Curitiba also has elements of German, Japanese and Italian cultures.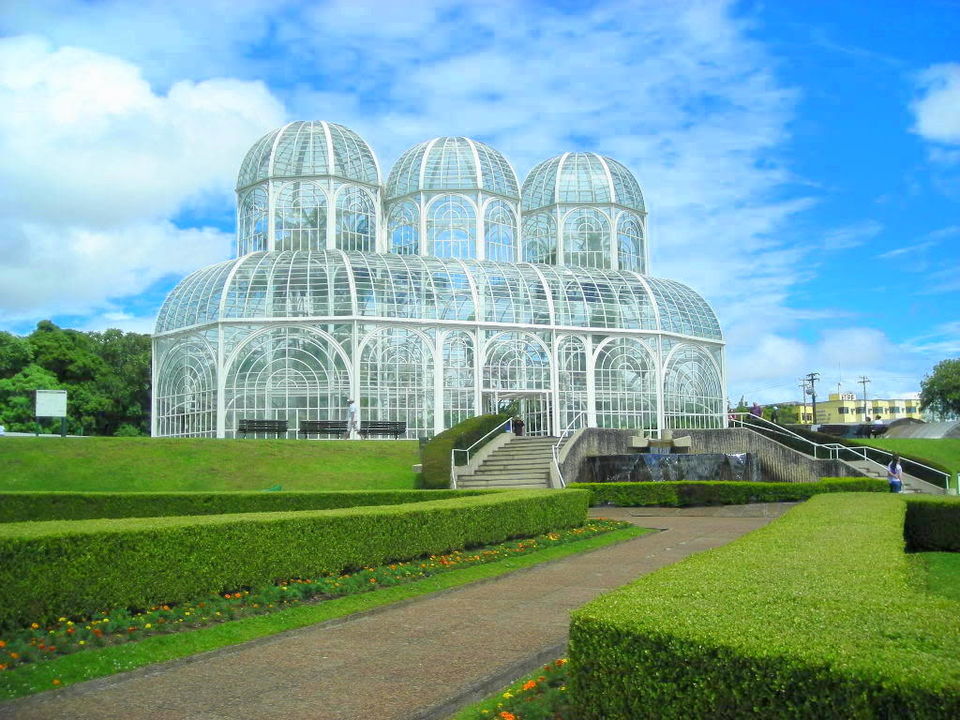 Courtesy: Skyscarepercity
5. Sadhna Forest, Pondicherry, India: Eco-travel just got redefined with Sadhna Forest. Located close to the beach town of Pondicherry, Sadhna Forest is a reforestation project that aims to restore the area to the dry tropical evergreen forest that is native to the region. Thousands of trees have been planted and nurtured so far, all with the help of volunteers who come from all over the world. The community also screens movies every Friday as part of its Eco-film club to raise awareness about environmental issues to the general public. For those wanting to lead a sustainable life, Sadhna forest is Paradise on earth. Electricity is also produced from solar or kinetic sources. Even the toilets are built so as to use the humanure produced as a fertilizer.  In exchange for Rs. 500, volunteers are provided with vegan meals, WiFi and accommodation. If you have a week or more to spare, Sadhna Forest is the place for you. Not only do you get to meet extraordinary people from all over the world, but you can also take off to the nearby Pondicherry and relax by its beaches during the weekends.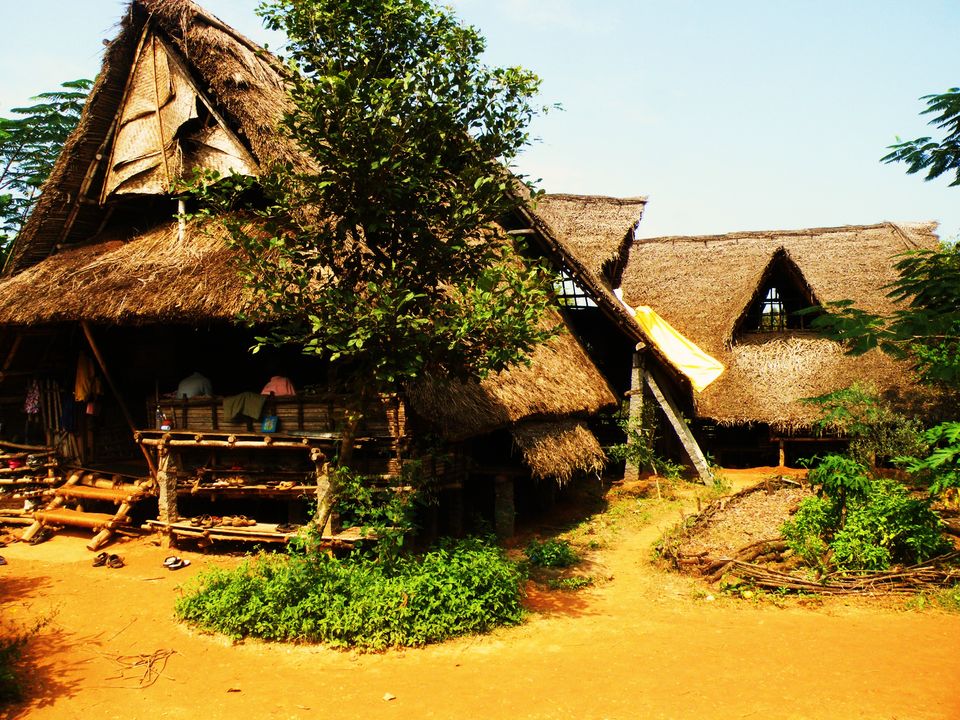 Courtesy: EcoJames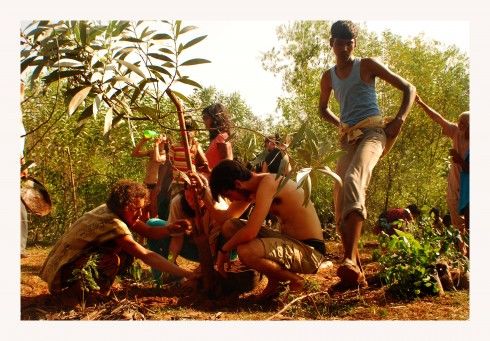 Courtesy: The Alternative
WWOOF: WWOOF takes eco-travel to a completely new level. WWOOF stands for Worldwide Opportunities on Organic Farms, and works on linking Organic farmers and volunteers. If you're someone who is interested in organic farming, loves getting their hands dirty, and also loves travelling, then WWOOF is your thing. All you have to do is look up for locations on their site, and find a host, who will give you food and accommodation in exchange for work on the farm.
So what are you waiting for? Pack those bags, book those tickets, and travel to these places not just to explore, but also to learn about sustainable practices that restore your faith in the future of this planet.
Eco travel for the win!