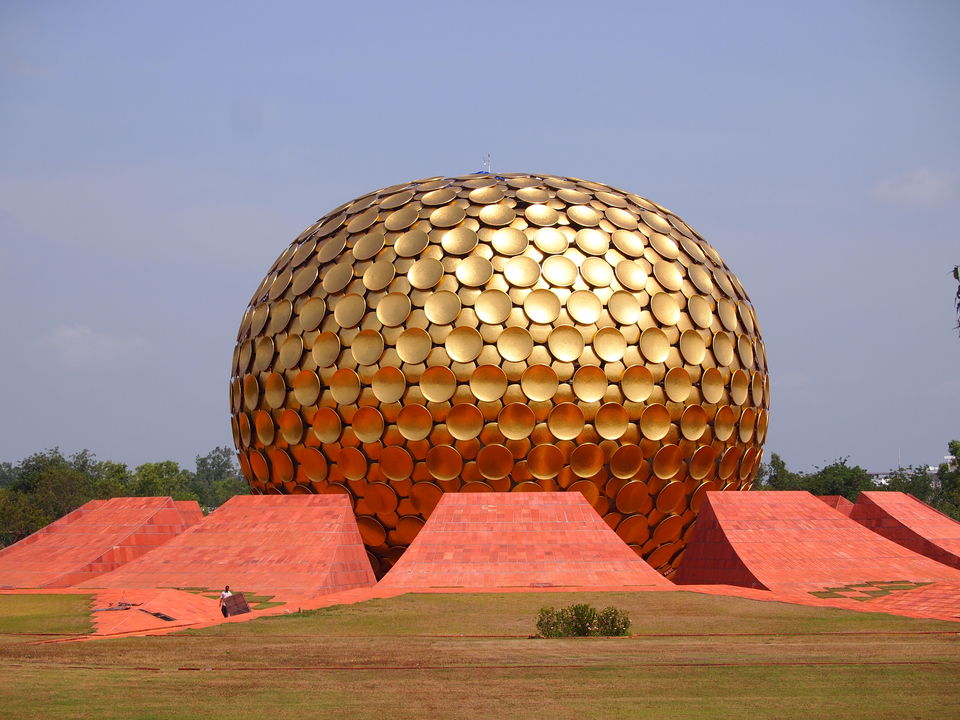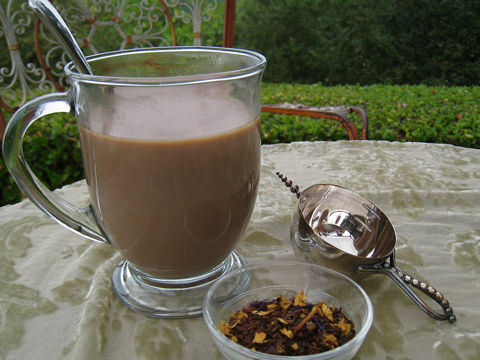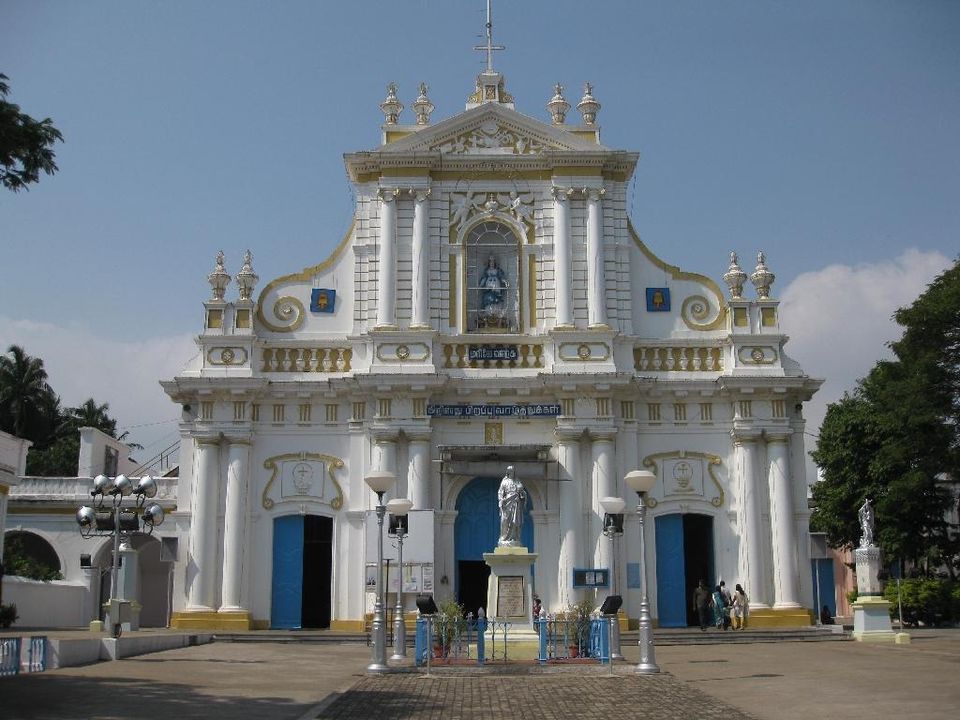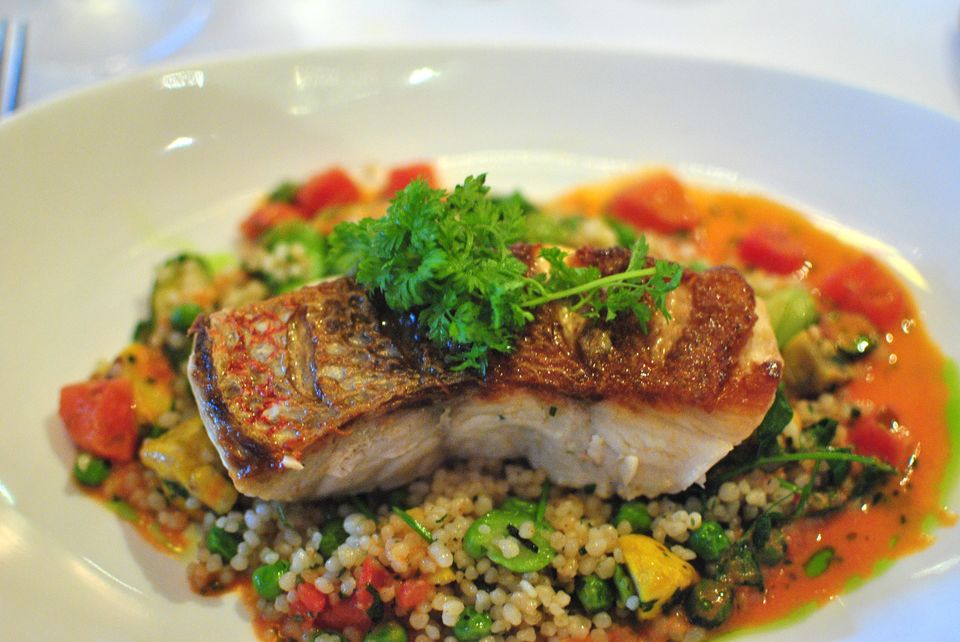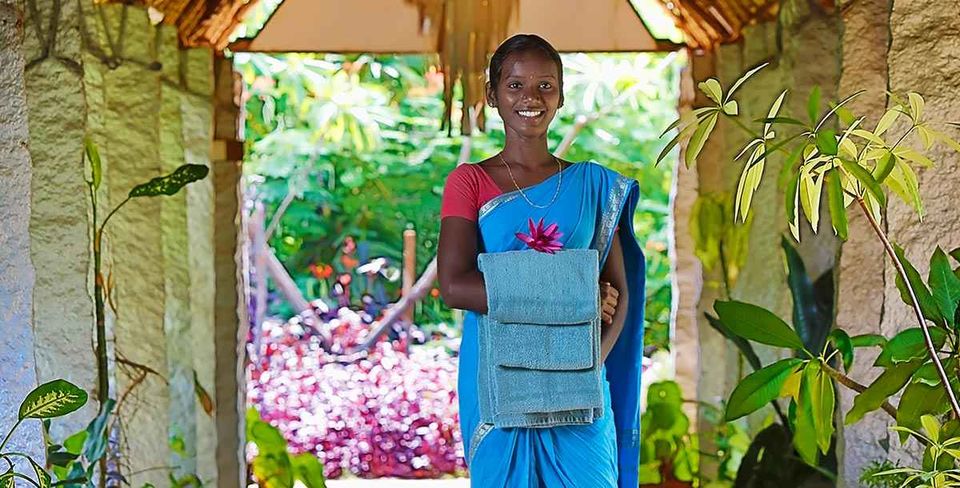 The official tag line or punch line of Pondicherry Tourism board reads: Pondicherry—Give Time a Break. For harried souls like me who work round-the-clock and party harder, it is an invitation to paradise! The first leg of the journey was a long flight from New Delhi to Chennai. The drive from Chennai to Pondicherry stretches 180 km and is pretty scenic. Driving along East Coast Road, and playing hide and seek with the Bay of Bengal in a rented car, we stopped for lunch in an hour at Hotel Mamalla Heritage, Mamallapuram for vegetarian food cooked Pallava style. Satiated, we proceeded to Pondicherry along the palm-fringed highway and navigated the distance in two hours.
Pondicherry is divided into a French quarter and a Tamil quarter by a canal. The French section houses government offices, museum, hospital and the most revered Aurobindo Ashram. I had reserved a cottage at luxury spa village The Dune–a 42-acre expanse fringing Pondicherry with private luxury cottages and basic rooms, library, pool overlooking Bay of Bengal, a farm that grows vegetables, fruits, grain and has cows the staff milks at dawn, a spa and—no television or Internet! The spa takes advantage of stunning sea views and you can enjoy a rejuvenating or medicinal massage amid coconut palms! Here, you can indulge in aromatherapy and candle-lit dinners at the seafood bar as you hear waves crashing against the shoreline. Prior to booking Ayur Abhyangam—a detoxification and rejuvenation therapy by two masseurs working on the deeper layer of skin and nourishing the seven dathus—I sought advice from their in-house doctor who explained each person carries a unique life story and conditioning pattern which affects his or her health. Well, the 90-minute herbal oil bath and massage cured the insomnia that had plagued me since years!
The following morning, I wandered around the city on foot. The wide streets were lined with bougainvillea and French street signs, and it was easy to forget what continent I was in, wandering the streets and eating croissants, baguettes, coq au vin and blue cheese. Following this, I visited the magnificent churches and Sri Aurobindo Ashram. Our Lady of the Immaculate Conception Cathedral, built in 1791, is a blue-and-white Jesuit edifice in Portuguese style, while the brown-and-white grandiosity of Sacred Heart Basilica is set off by stained glass. The twin towers and dome of the pink-and-cream Notre Dame des Anges, built in 1850, look sublime in the late-afternoon light. The limestone interior was made using eggshells in the plaster! I then took a cab to Auroville 10 km from Pondicherry. Founded in 1926 by Sri Aurobindo and a French lady known as 'the Mother', this spiritual community now has about 1500 members who work in the ashram's commercial sections and education centre which focus on 'integral yoga'. "Auroville is meant to be a universal town where people from all over the world live in peace and progressive harmony, above all creeds, all politics and all nationalities" explained someone from the management. I then visited the samadhi of Aurobindo and The Mother, the tourist shop where I purchased silk blouses, and the highlight of my visit — MatriMandir. Inside the Matrimandir, a spiralling ramp leads to a air-conditioned chamber referred to as "a place to find one's consciousness". It was a haven for individual meditation. Matrimandir is equipped with a solar power plant; after sunset, the sun rays is replaced by a beam from a solar powered light. I was stunned and was in a reverie on the long drive back to the city.
Although a big draw in Pondicherry is its restaurants and cafes—serving French cuisine and chocolate tea—I headed back to the hotel for a swim followed by flutes of Sangria and shrimp salad at the poolside restaurant. Refreshed, I headed out to shop for leather goods and silk dresses at Kalki and a store run by Sri Aurobindo Ashram for scented candles and agarbattis in jasmine, sandal, rose and cinnamon fragrance! Shopping always makes me hungry and seafood was the need of the hour, being Pondicherry, so I went to Le Club for creole prawn curry and rice (although steak with blue cheese sauce was equally tempting!) before I called it a night! After checking out of the spa resort the following morning, I headed over to the rooftop restaurant at The Promenade for lunch before leaving for Chennai airport to board an evening flight back to Delhi. Having a meal overlooking the picturesque lighthouse makes it a surreal experience and the chef pampered me by serving fresh red snapper, lightly grilled and marinated with coriander and mint, with sautéed greens… and Green Tea Martini. I was spellbound: the snapper was so soft, each piece dissolved in the mouth. Purrfect! Driving to Chennai, I realized it would be a struggle to switch mode from the easygoing pace of Pondicherry to the long working hours and social life in the Capital. Sigh!