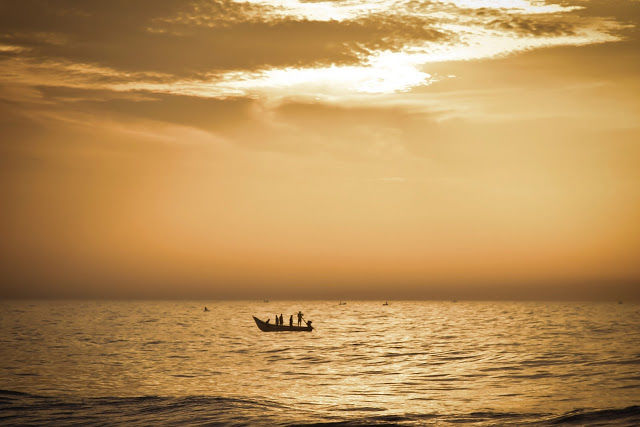 Pondicherry, union territory and city with beaches is situated 152 km from chennai. Driving on east coast road one can enjoy the beautiful scenic view with bay of bengal at one side. There are numerous small villages and temples en-route, where one can get the real feel of tamil nadu culture, people and its history. Rock caves and shore temple at Mahabalipuram is a must visit if you are planning to visit pondicherry from east coast road.
Pondicherry being one of the oldest trade centers find mentions in ancient, medieval and modern history. The periplus of Eytharean sea a Greek- Roman document of 1st century AD describes Pondicherry or Poduke as a trading center for import of Greek and Roman goods. Pondicherry was under the rule of Pallavas rulers of Kingdom of Kanchipuram. Kanchipuram also called as 'Banaras of south' have been home of great hindu philosopher and theologian Ramanuj and Adi Sankarachariya. Pondicherry was an important center of education and sanskrit in ancient times, inscriptions suggest that Agastiya Muni had his asharam here.
In the medieval era Pondicherry saw rise and fall of many dynasties and kingdoms of hindu as well as muslim rulers. From the start of 10th century to the 17th century, pondicherry witnessed rules of Cholas, Pandyas, Sultanate of Madurai, Vijaynagar Kingdom and lastly by Sultan of Bijapur. From 1638 onwards influence of colonial powers increased and Portuguese were the first to establish there manufacturing unit, followed by Dutch, English and French. French rule lasted till 1954, after which it got merged with Union of India.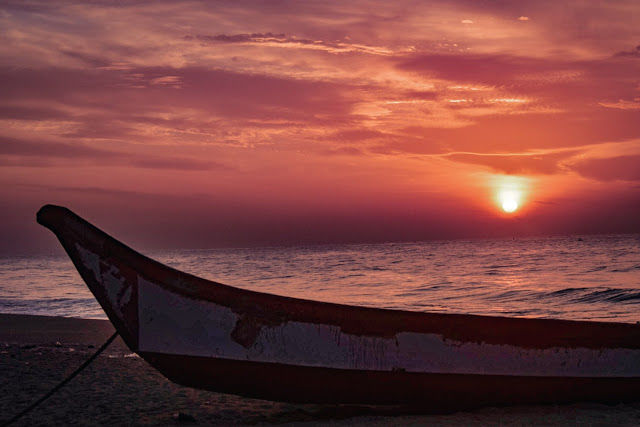 Pondicherry is a vibrant city with a combination of french and indian cultures. A city full of beaches, temples, churches and colonial architecture. Some of places to visit
Kalapet Beach - Resorts and hotels, Ashoka Beach resort is good resort with private beach and outdoor activities
Promenade Beach (Rocky Beach) - White city, light house, French war Memorial, Aurbindo Ashram
Paradise Beach - One of the best place to visit, bit isolated and need to go there by ferry.
Auro Beach - Auro Vile, Ocean Spray is one good resort
Auro Vile - Should visit only if one is interested in science and research
Pondicherry Botanical Garden
Manakula Vinayagar Temple
One can visit JN Road and MG road, which have good restaurants, handicrafts and spices market. Do not forget to visit Xtasy Cafe for firewood pizzas. For vegetarians, Adyar Anand bhawan, Krishna darshan and Surguru are good restaurant serving South indian, North indian and Chinese food. Loved shakes at M&M Milkshakes, at Ponnaiyapet.
Its a good place for beach lovers, so if you are on a short visit then instead of wasting time on visiting too many places one should visit Paradise, Promenade and other beaches.
Visiting late hours may not be safe as its a free liqour territory, and we were advised by our driver to avoid late nightouts.
Frequent searches leading to this page:-
beach holiday in Pondicherry , pondicherry botanical tour, pondicherry best price hotels