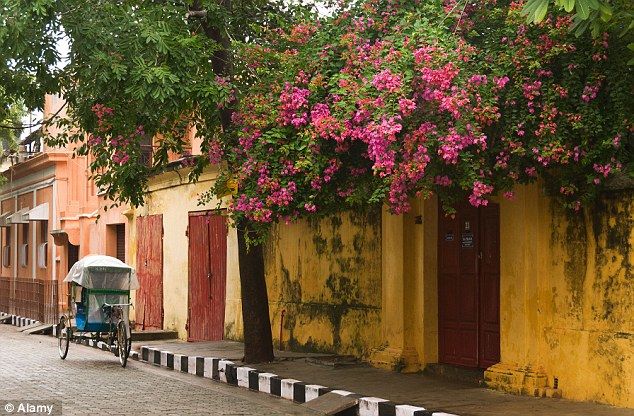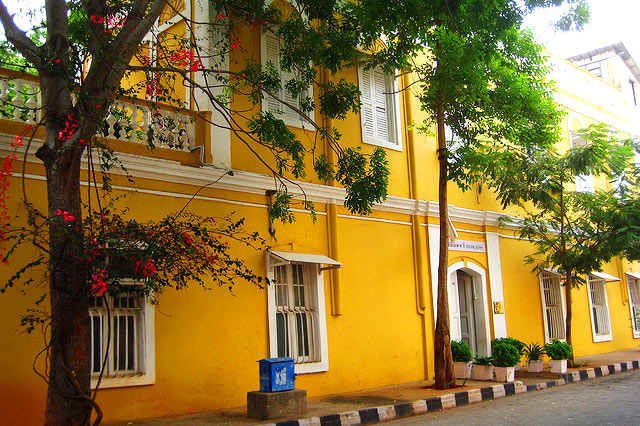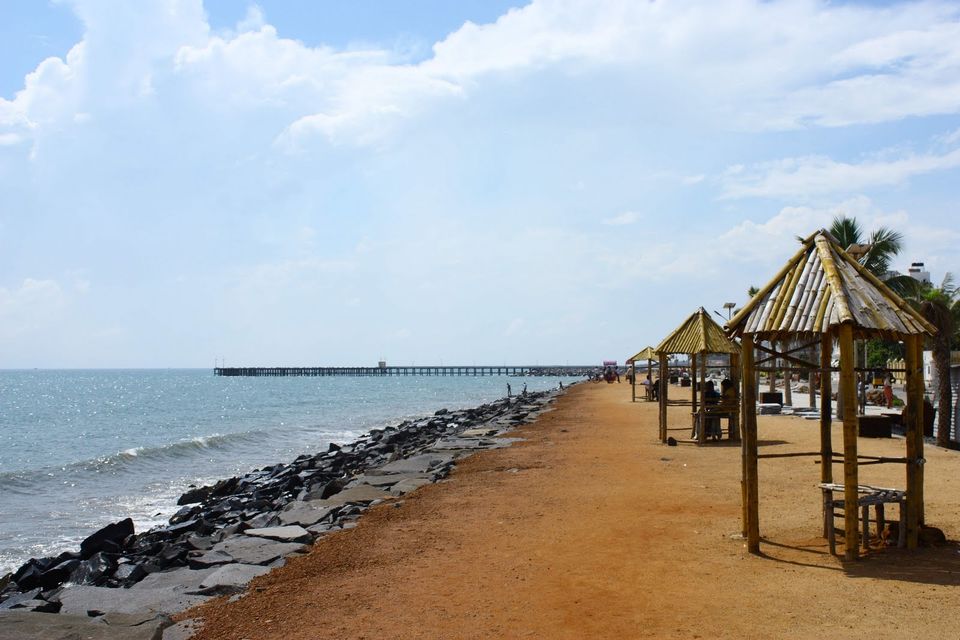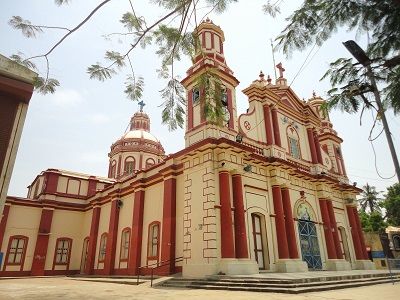 Getting to Pondicherry is a little cumbersome. You must first make your way to Chennai, and depending on your departure location on the map of India, this might prove to be a very long journey. Once there, you have to find and board a bus to Pondicherry and get ready for a journey of approximately three hours. But as the bus rolls into Pondicherry, and you look out of the window, still fighting sleep, your eyes will be greeted with the sight of a tranquil, little town by the sea, and all that exhaustion you have been carrying with you, is bound to decrease, just a little bit.
The French arrived in Pondicherry in the seventeenth century and ruled till 1954. Buildings, churches, language are prominent markers of that colonial past. In fact, a part of Pondicherry is called the French quarter, which is separate from the rest of the city. And while we are on the subject of language, it's best to remember that the two main languages spoken here are Tamil and French. For those who are not versed in either, communicating with the locals may be a tricky business. In such cases, either befriend a trustworthy person who can act as an interpreter, or gather necessary information from your hotel staff.
Pondicherry is the perfect town to unwind. It provides the visitor with the calm, quiet, and peaceful atmosphere of the countryside, but with all modern urban facilities. In spite of being a sea-side town, tourists do not come to Pondicherry for the sea. They come for the peace and quiet. They come for the slice of history. Find yourself an umbrella on the Promenade Beach (the most popular in Pondicherry) and settle down with a book. Pondicherry isn't really the kind of place where one rushes about and does a lot of tourist-y things like sight seeing, but dedicate a morning to the churches. Take a scooter to French quarters and take in the old world charm. Eat at a local patisserie. Do a bit of shopping. Relax. Unwind.
Photos:
http://www.dailymail.co.uk/travel/article-2315827/Pondicherry-Life-Pi-India-oui-taste-France.html
http://www.scoopwhoop.com/inothernews/foreign-places-of-india/
http://www.southindiatourisme.com/southindiabeaches.html
http://www.puducherryonline.in/city-guide/churches-in-Puducherry
Pondicherry, or Puducherry as it is now called is a sea-side town on Indian's southern coast. The best way to get to Pondicherry is to arrive in Chennai and then take a train/bus or car. The bus service between Chennai and Pondicherry is regular. Buses depart from several major bus stops and taken approximately three hours to reach Pondicherry. It is also possible to hire a car. Finding a place to stay in Pondicherry is no trouble at all. There are several hotels that suit all kinds of budgets.
Frequent searches leading to this page:-
pondicherry tour places , pondicherry tour package from pune, pondicherry two day travel itinerary